Teaching kids problem solving skills doesn't have to be hard! Here are 10 problem solving activities that are perfect for preschoolers to learn problem solving! 
This is sponsored by Kidzlane. All opinions are my own.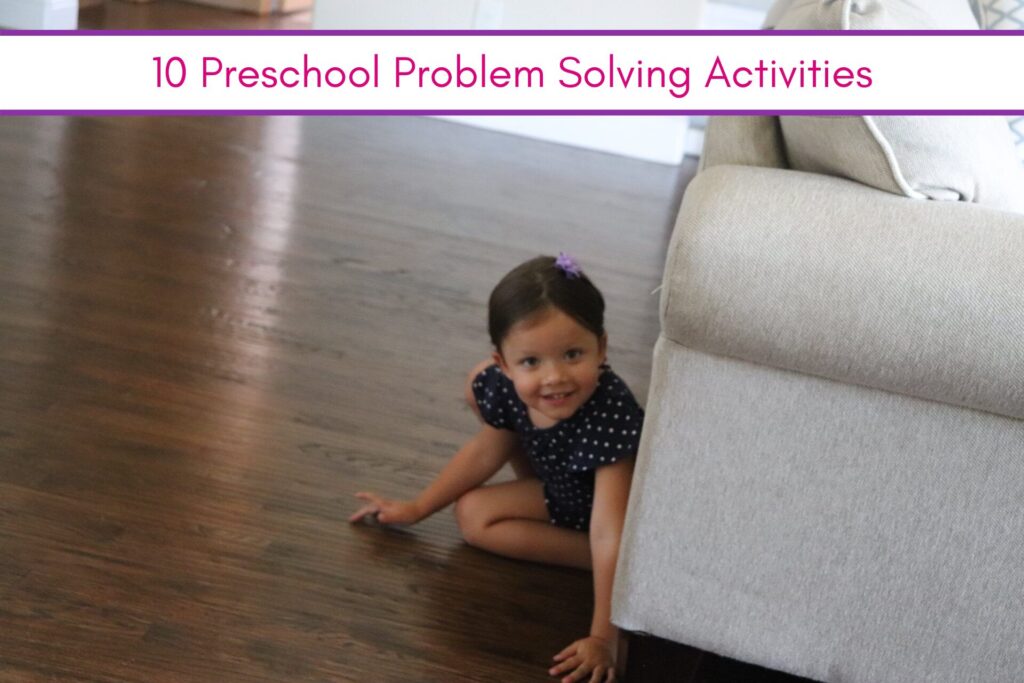 10 Easy Games and Activities You Can Do With Your Child at Home to Teach Them Problem Solving Skills
When I first became a mom 15 years ago there were certain things that I was worried about! Teaching my kids to help solve their own problems was one of them! But I soon realized after parenting for a bit that there are everyday things we do all around us that helps develop problem solving skills! Here are my 10 favorite preschool problem-solving activities that your kids will love! And not only will they love them, but they will also have no idea that they are developing problem solving skills! So without further ado, 10 super simple problem solving activities for preschoolers!
Top 10 Favorite Problem Solving Activities for Kids
Puzzles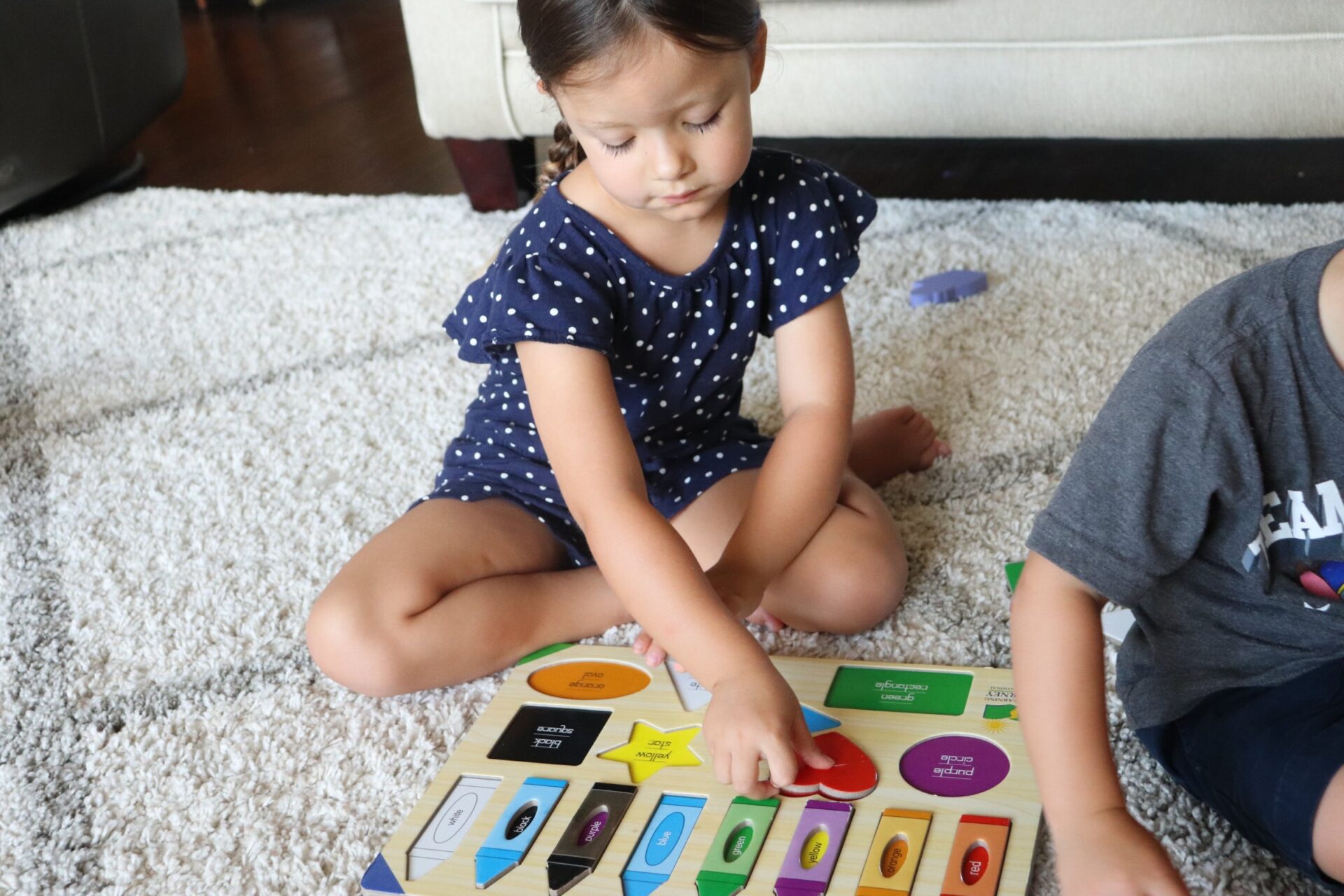 You can never have too many puzzles in your house in my opinion! Not only do they teach patience and confidence, but they are a great problem solving activity. There is nothing like watching their little brains work as they manipulate each piece to fit together just right! We love to start with simple puzzles and then work up to more difficult puzzles from there!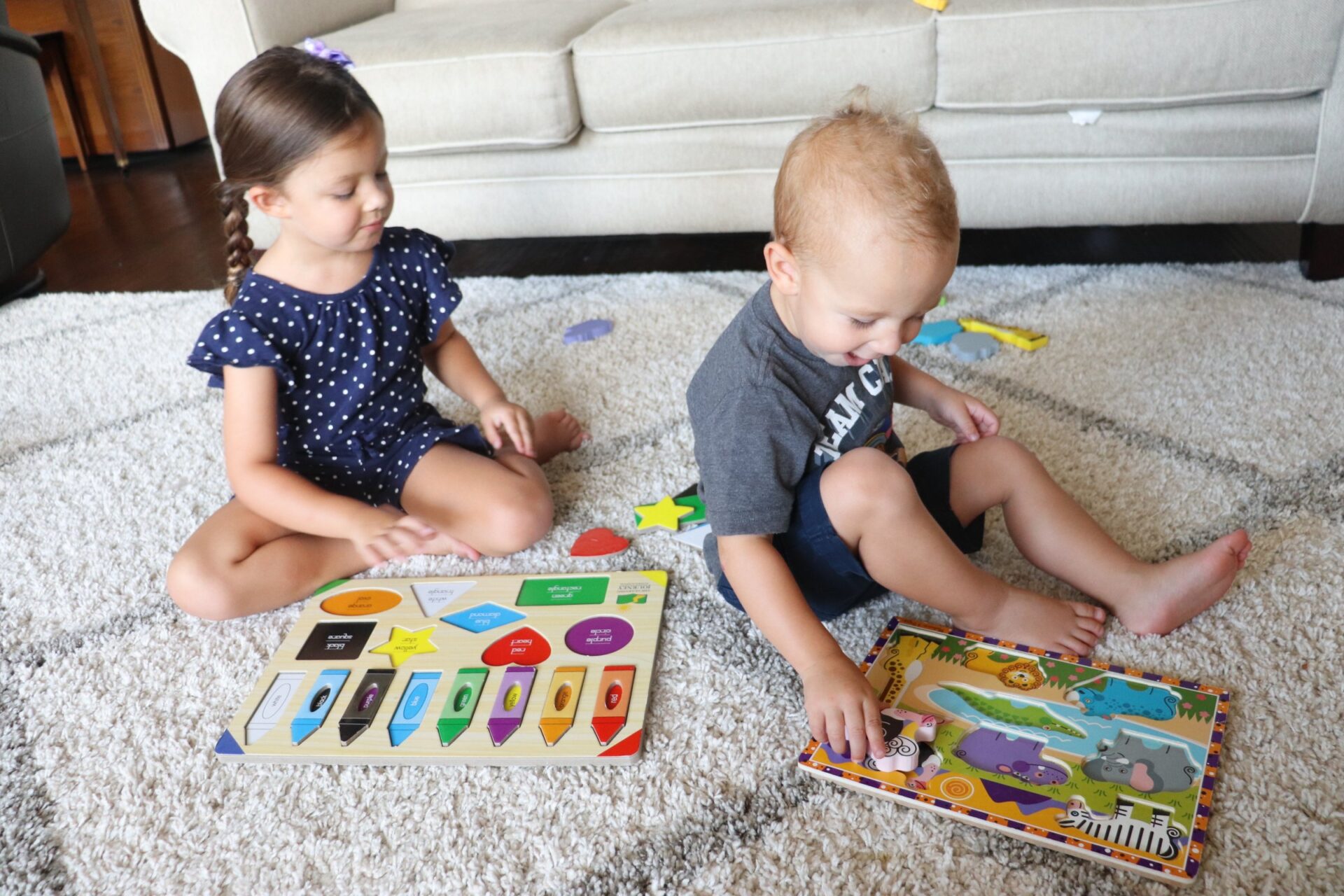 Metal Detector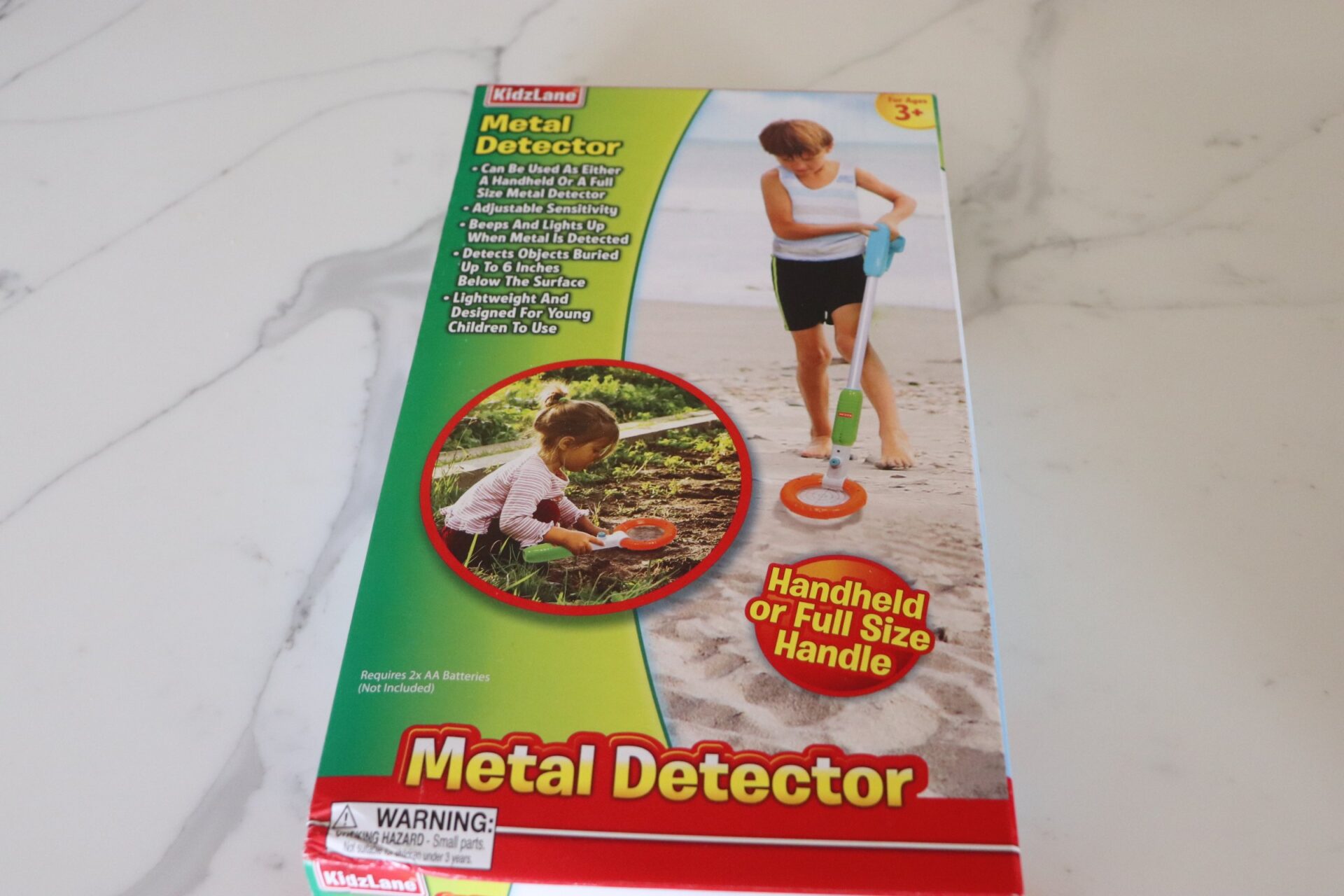 My kids love to find things! Like all the time! They are constantly crawling around the floor in the car discovering treasures! They love to empty the entire toy basket looking for the one Barbie shoe and so forth!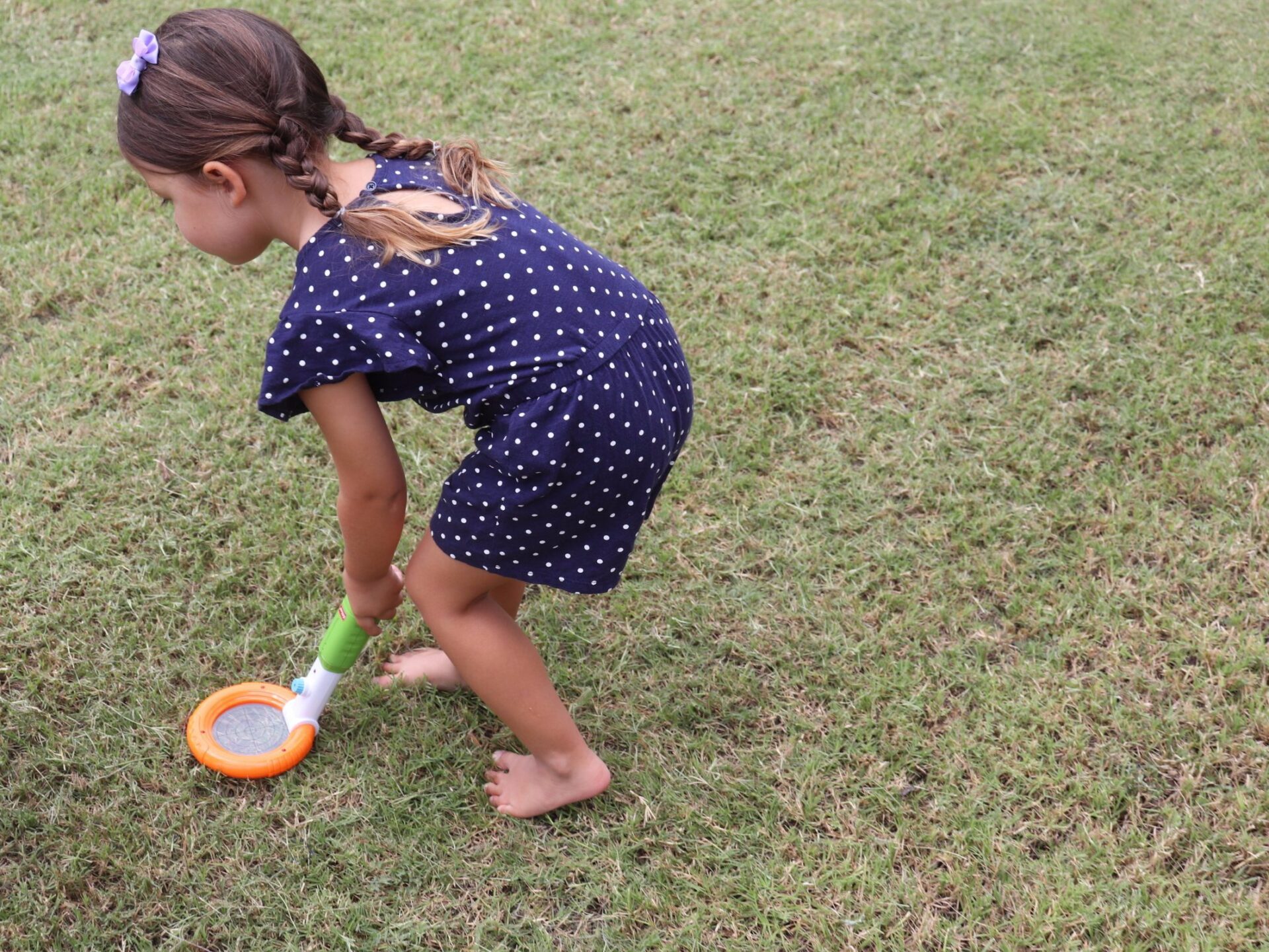 So when I discovered Kidzlane Metal Detector I knew we had to buy it!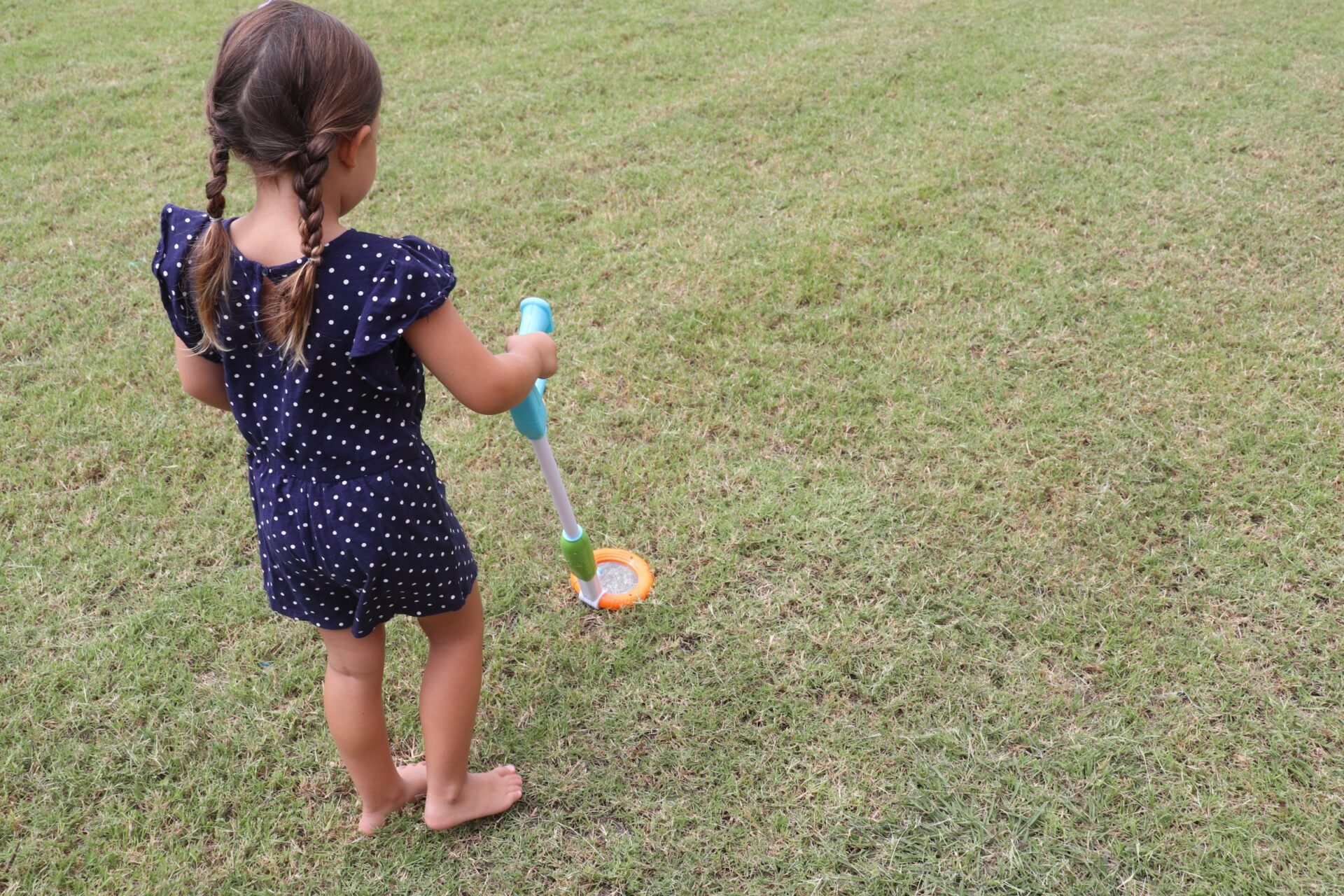 This Metal detector can be used as a handheld one or as a full-size metal detector. The sensitivity is easily adjustable and it beeps and lights up as objects are discovered!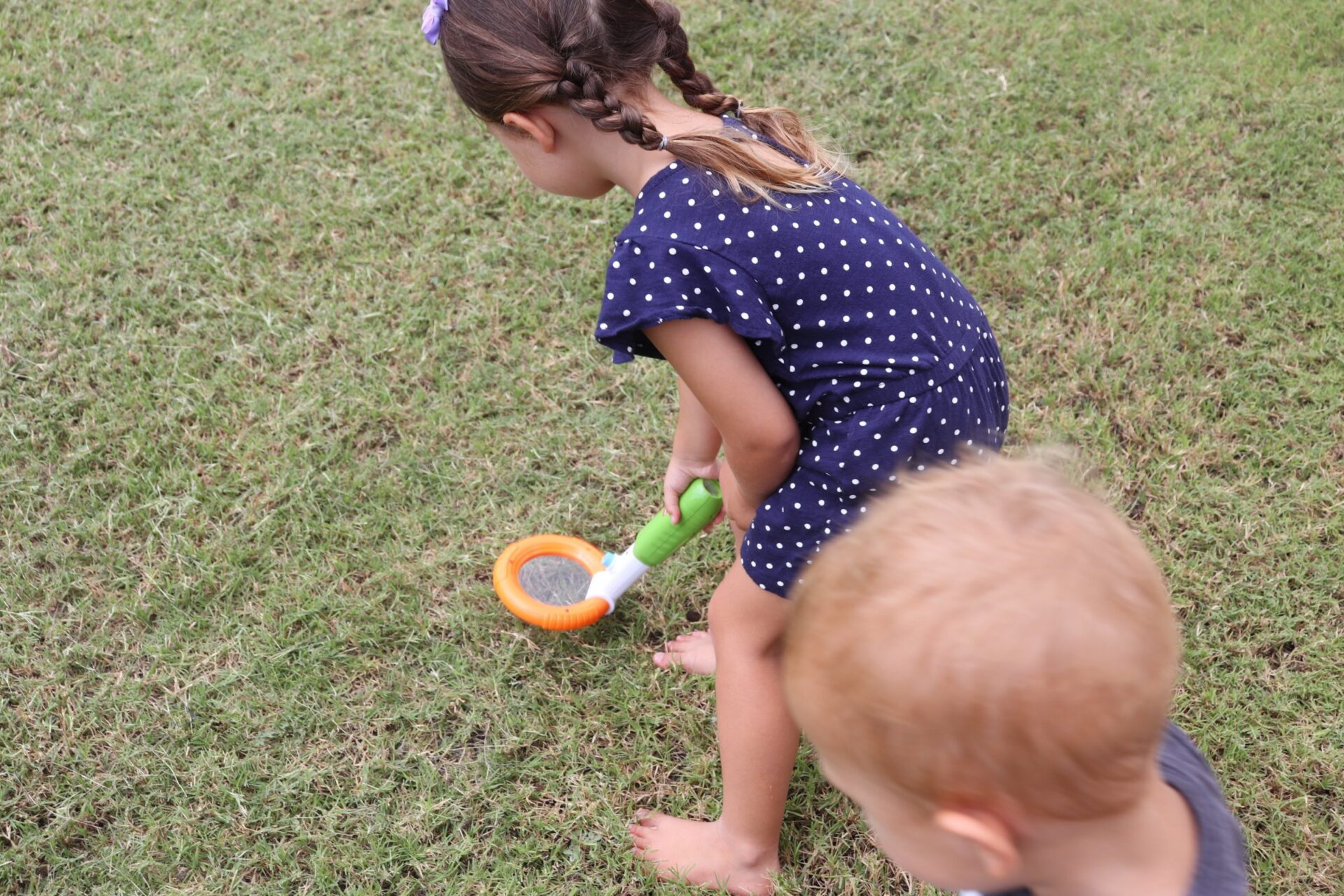 I love to hide objects in the grass for the kids to go find! This gives them the opportunity to find objects and explore and talk about what they find when they hear the beeping.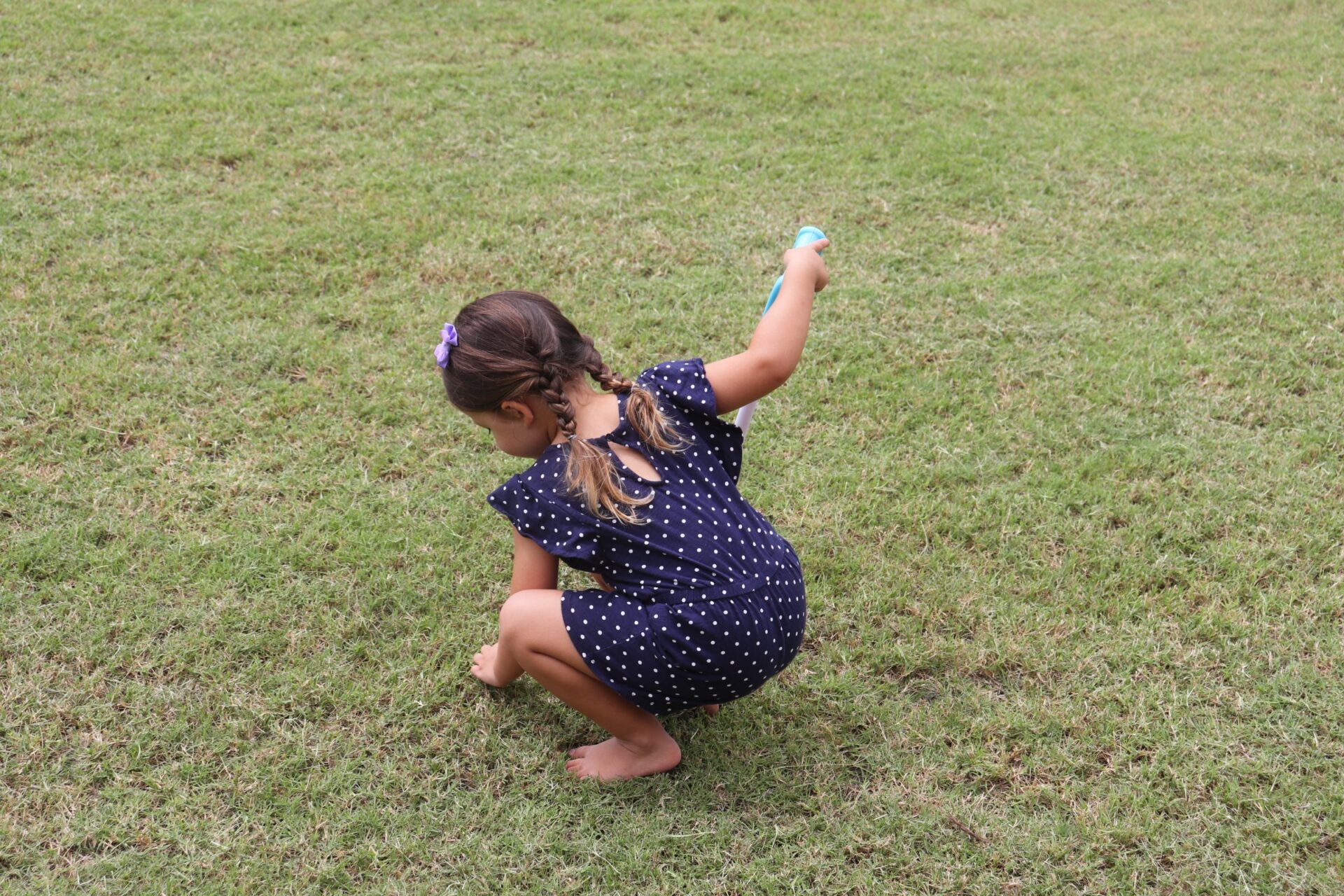 While using the Kidzlane metal detector, a whole new world is opened up for discovering and problem-solving because it doesn't just end with the beeping; they then have to find the object that is making the metal detector go off! The kids absolutely love this metal detector!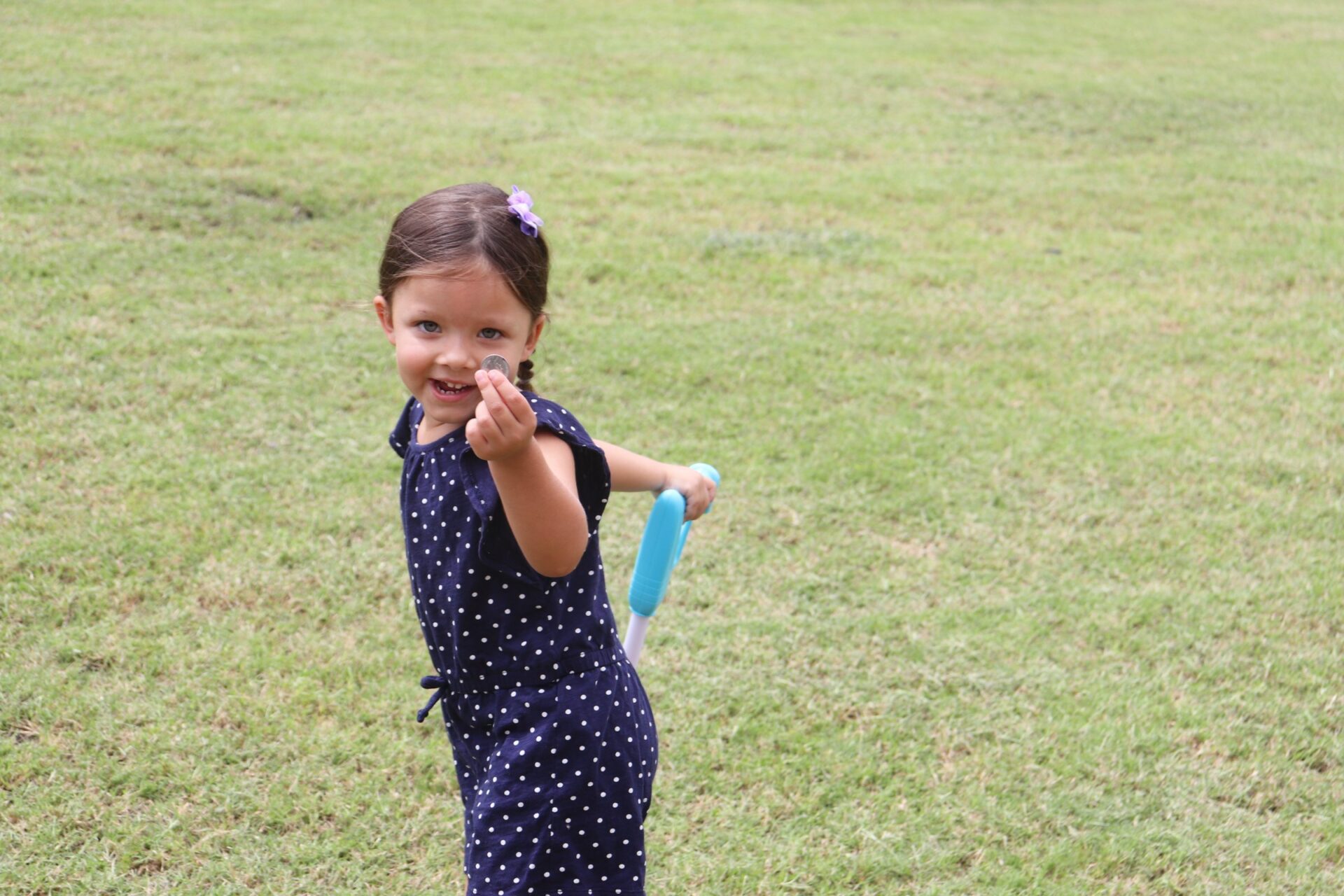 Go Fish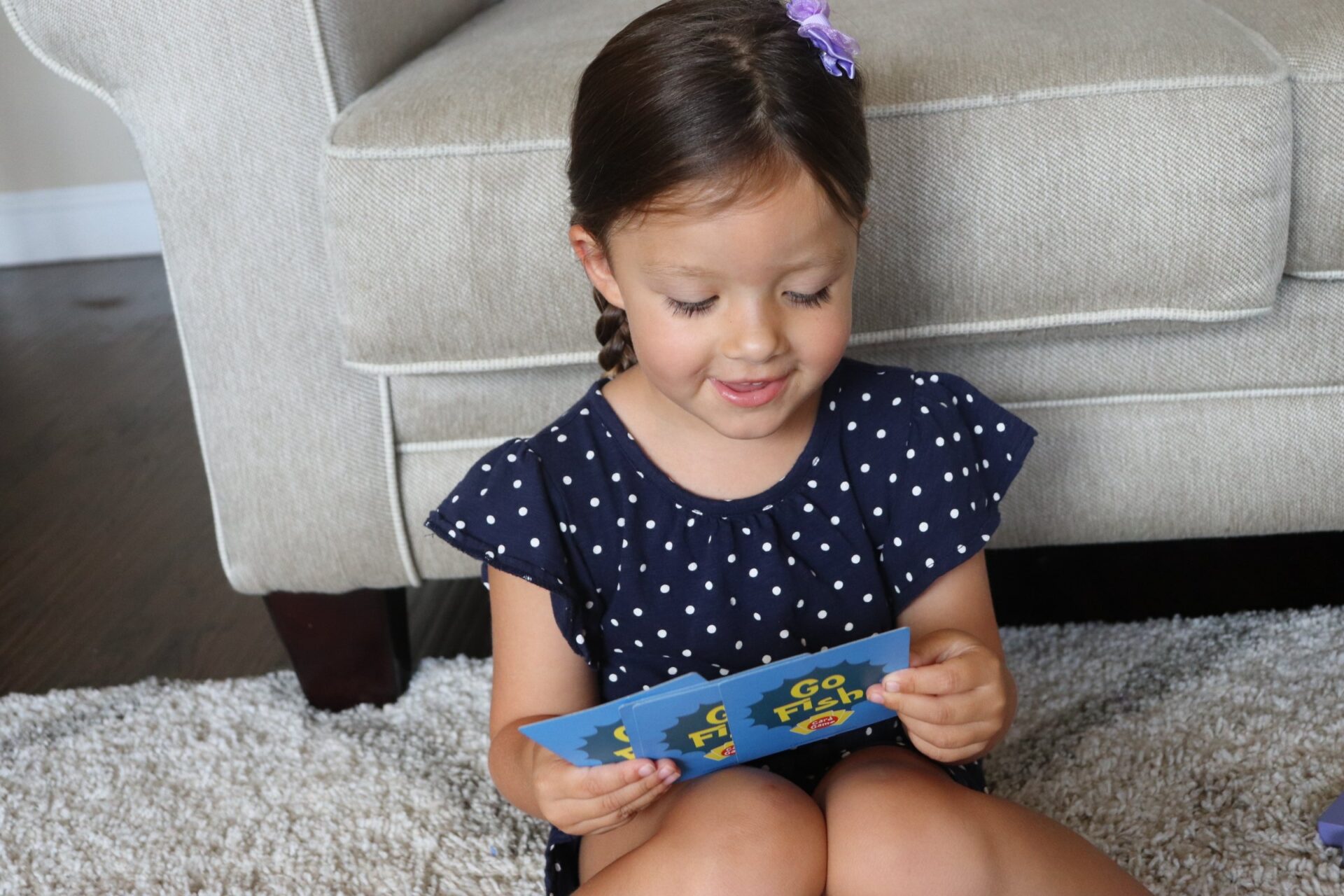 Talie's favorite game these days is Go Fish. At first, it started out by always asking me for what she wanted, but then she was always confused about why I didn't always have it! Over time she started to understand that other people had cards too that she might need. As she did this it turned into her remembering who had the pufferfish and that they could help her! 9 times out of 10 she wins now (and no we don't help her!).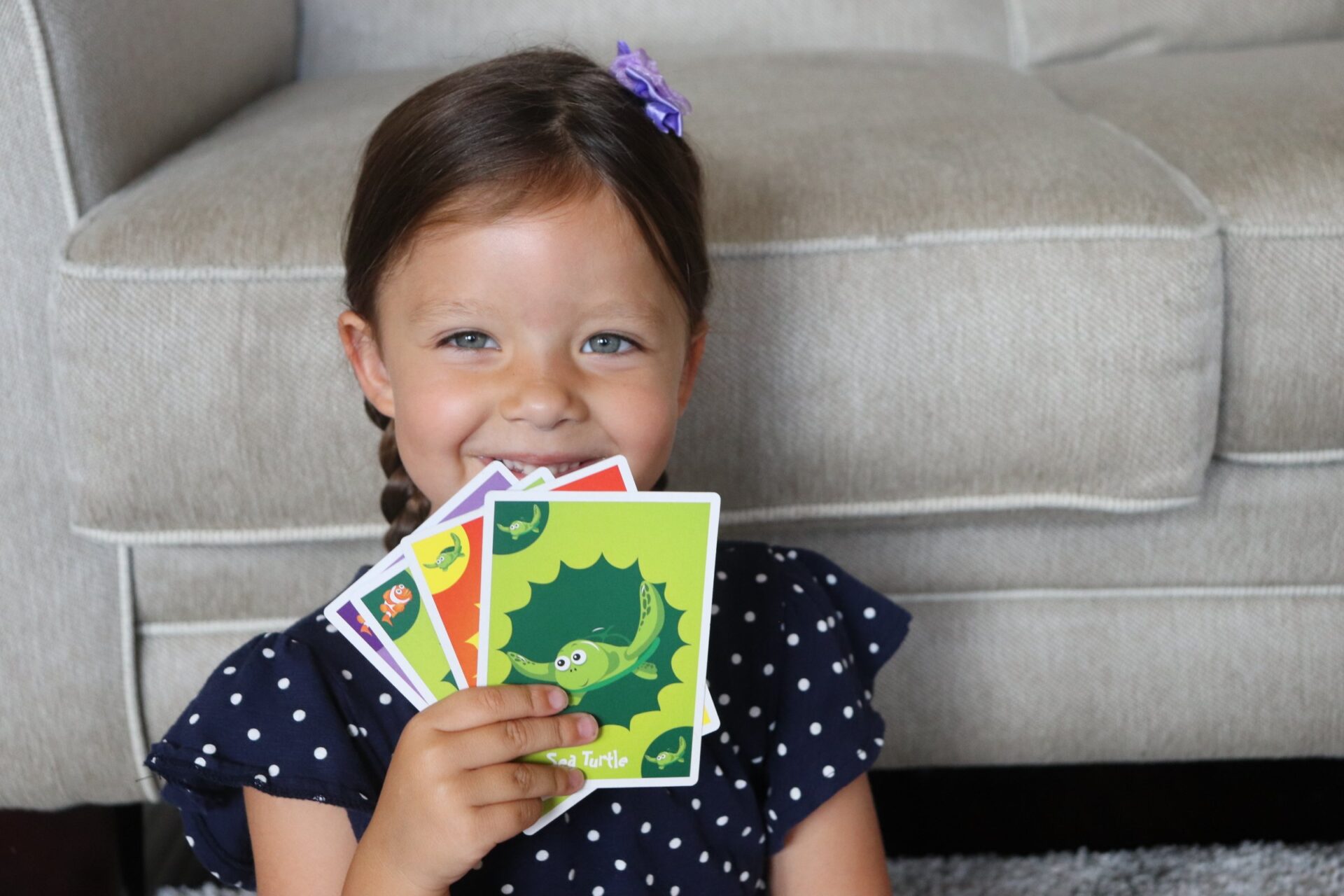 This has helped her in life. She knows to ask the people for help when she sees them doing things she might need. She wants to make cookies, she asks me. She wants to play baseball, she asks Colby. I love the problem solving skills she has learned through a simple game of Go Fish!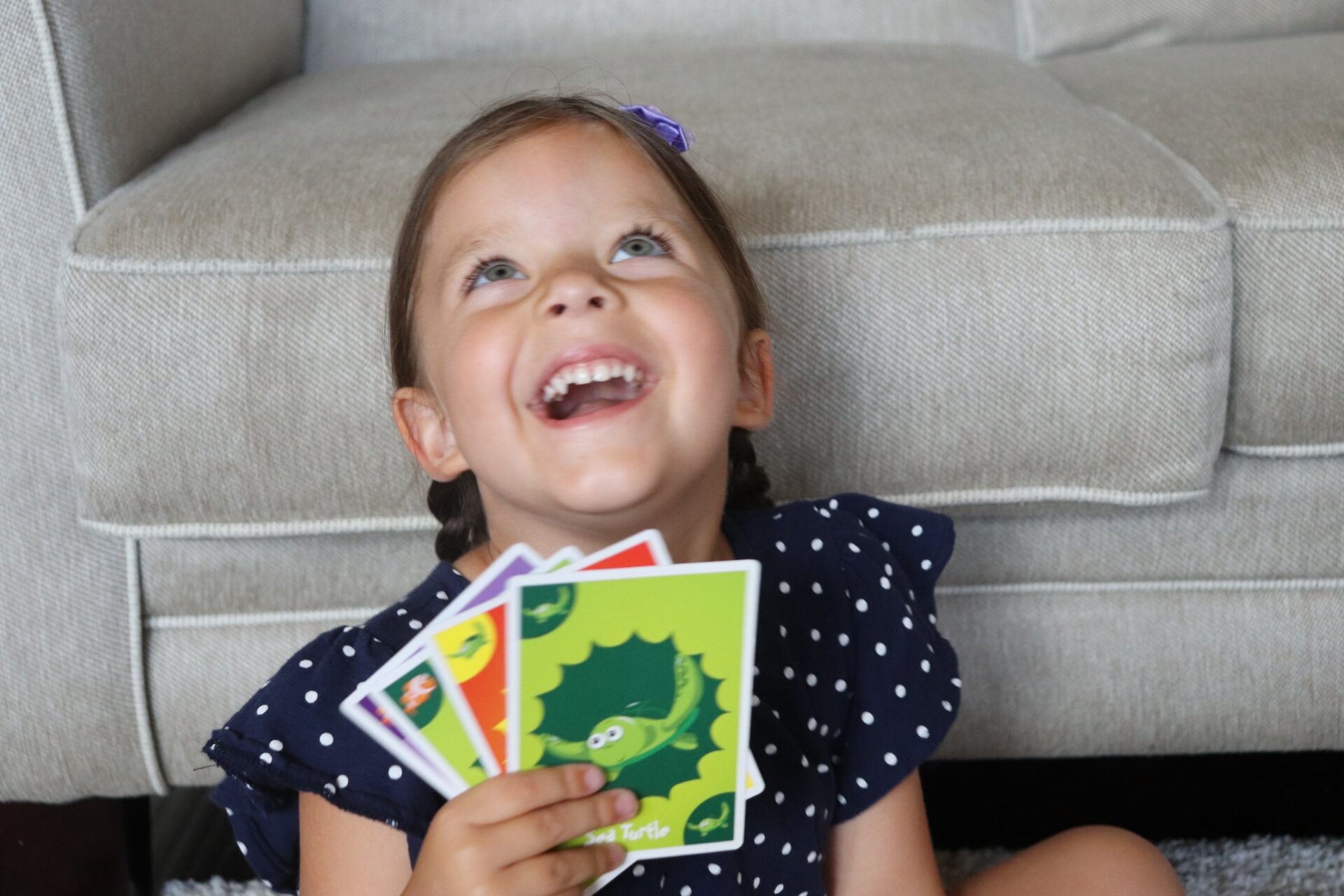 Read to Them
Reading is one of my favorite preschool problem-solving activities! There is nothing like curling up with a good book together and teaching them problem solving skills without them even knowing it! While reading with your preschooler, stop throughout the story and ask them questions like:
What would you have done?

How would you have fixed a certain thing that happened in the story?
At first, you might get an "I don't know," but you might be surprised what your child responds with! Over time they will begin to really understand and figure out what they would have done!
Children's Games
Playing games with your kids helps so much with teaching your child problem solving skills! I love playing I Spy, Mother May I, and Simon Says with the kids! This helps teach them the ability to look for details, obey instructions and handle pressure … It can be very frustrating for a child to not be able to find that green object you have spied for them but being able to be patient and use process of elimination allows them to be a better problem solver!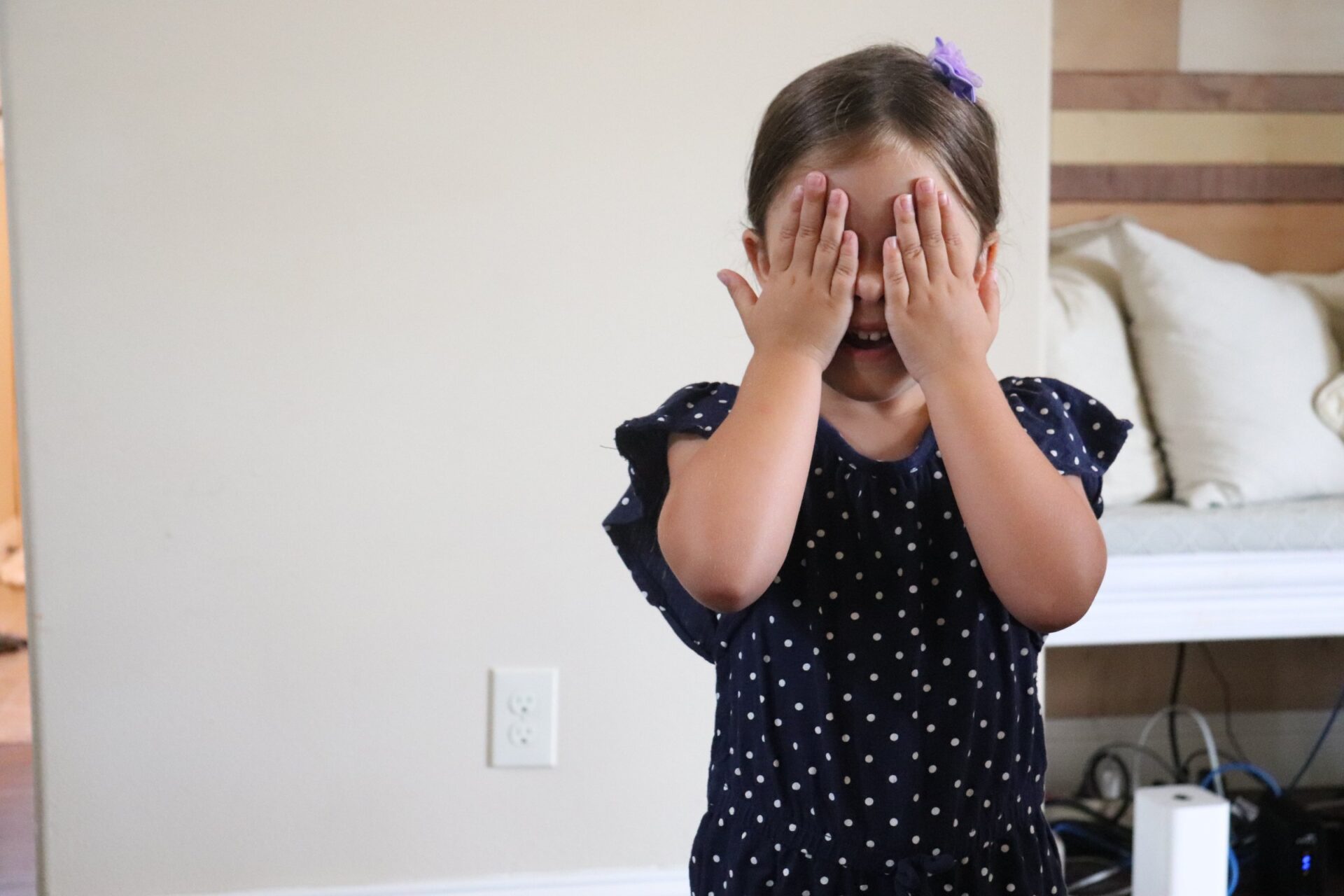 Let them Spill and Clean it Up!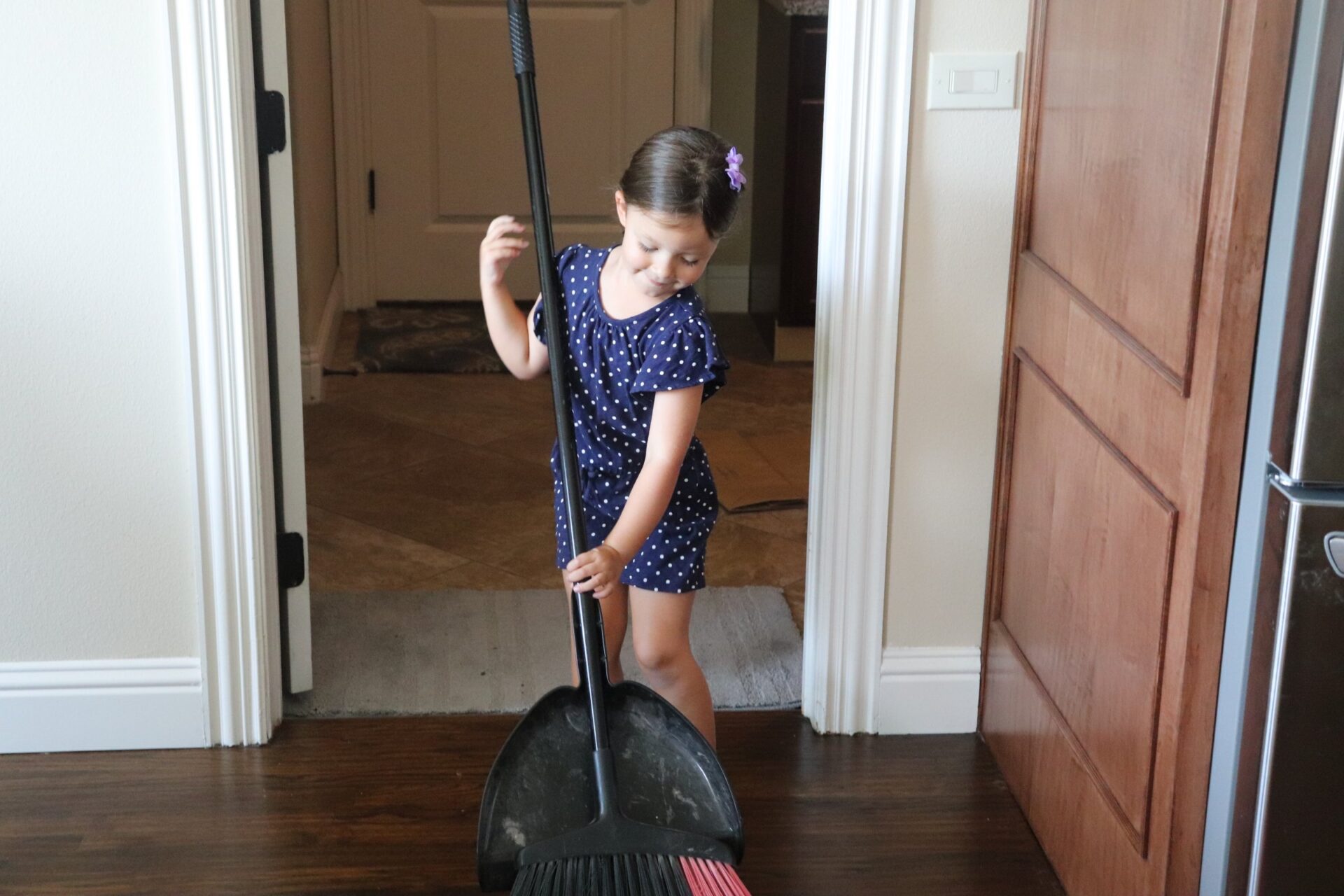 Every single day it's like Groundhog Day in my house! Someone is bound to spill something at least once a day! Whether it be a liquid or some goldfish, it all makes a mess! When this happens, I enlist my kids to help so they learn the importance of taking responsibility for their own actions. When you enlist them to help them learn the problem solving skills they need to clean it up!
Blocks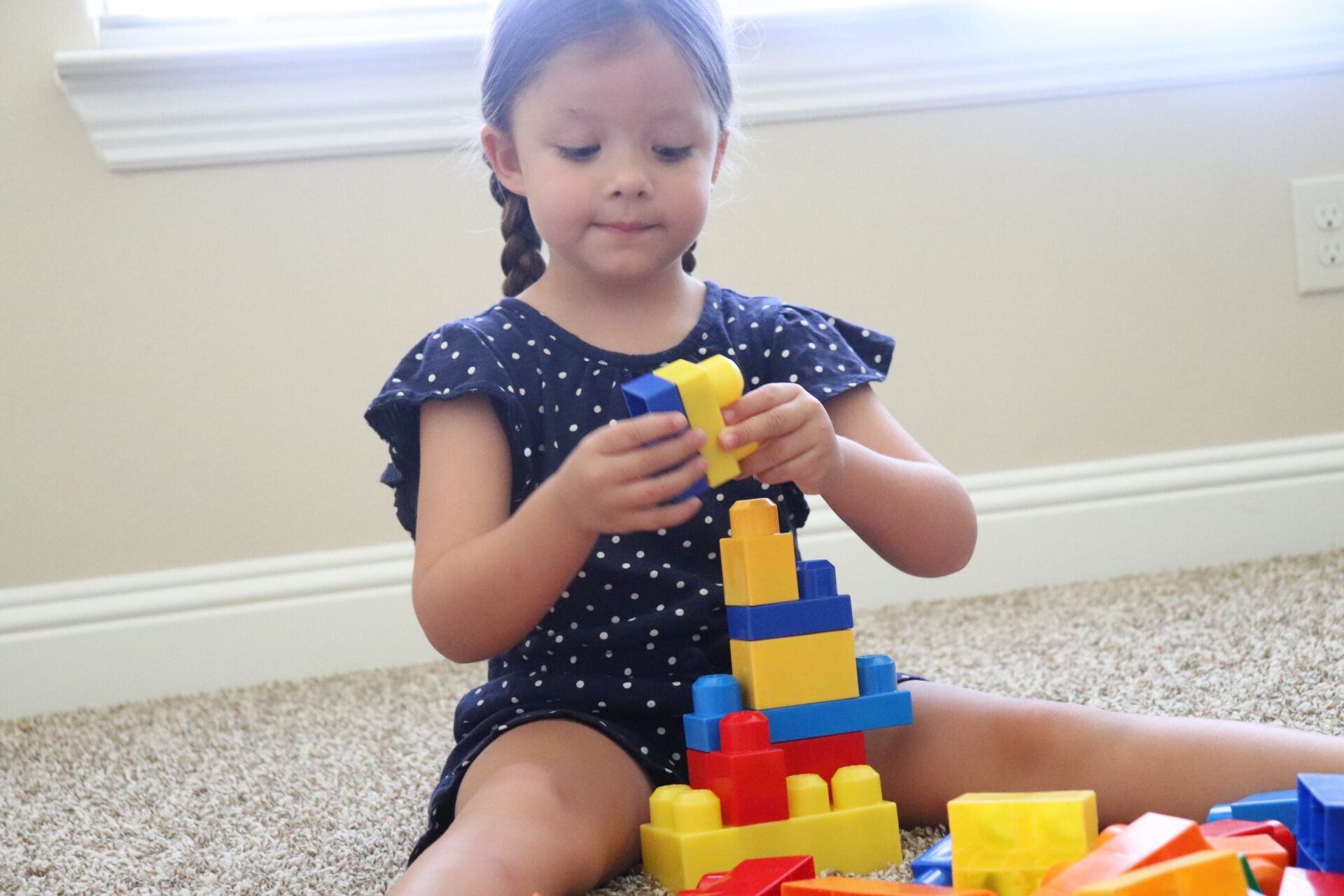 Blocks are one of the kids favorite toys! In fact, they have so many different types of blocks! No matter what type of block you have whether they are magnetic blocks or big learning blocks they are a great tool to teach preschoolers problem solving! From building the tallest tower to even building a farm with a very big fence to hold all the animals in, these skills (while they think of it as fun play) are teaching them to solve problems! They are learning how to balance, how shapes react differently, and how to work out complex situations. I love that block building helps develop an awesome concentration level as well as how to problem solve and find solutions.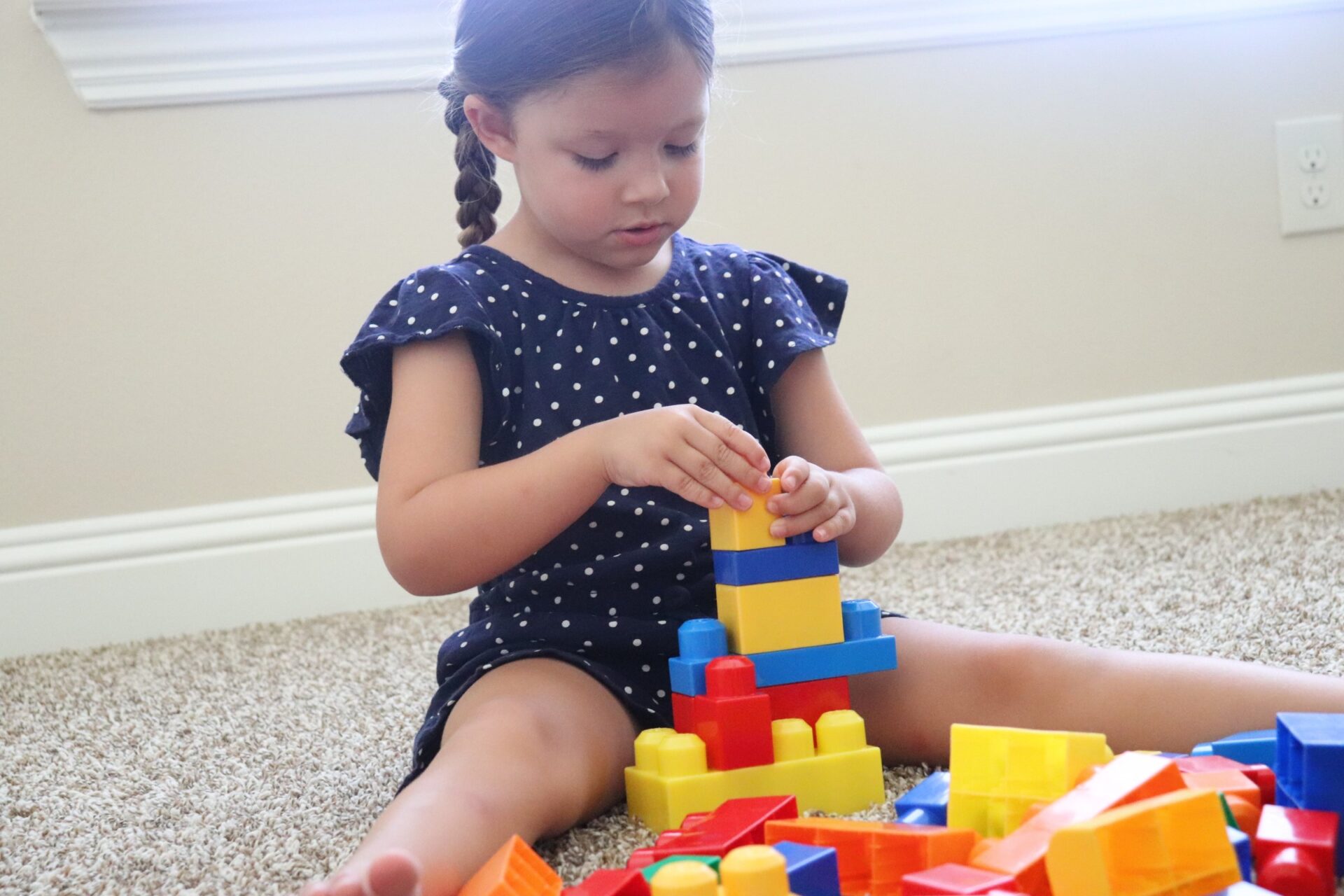 Imaginative Play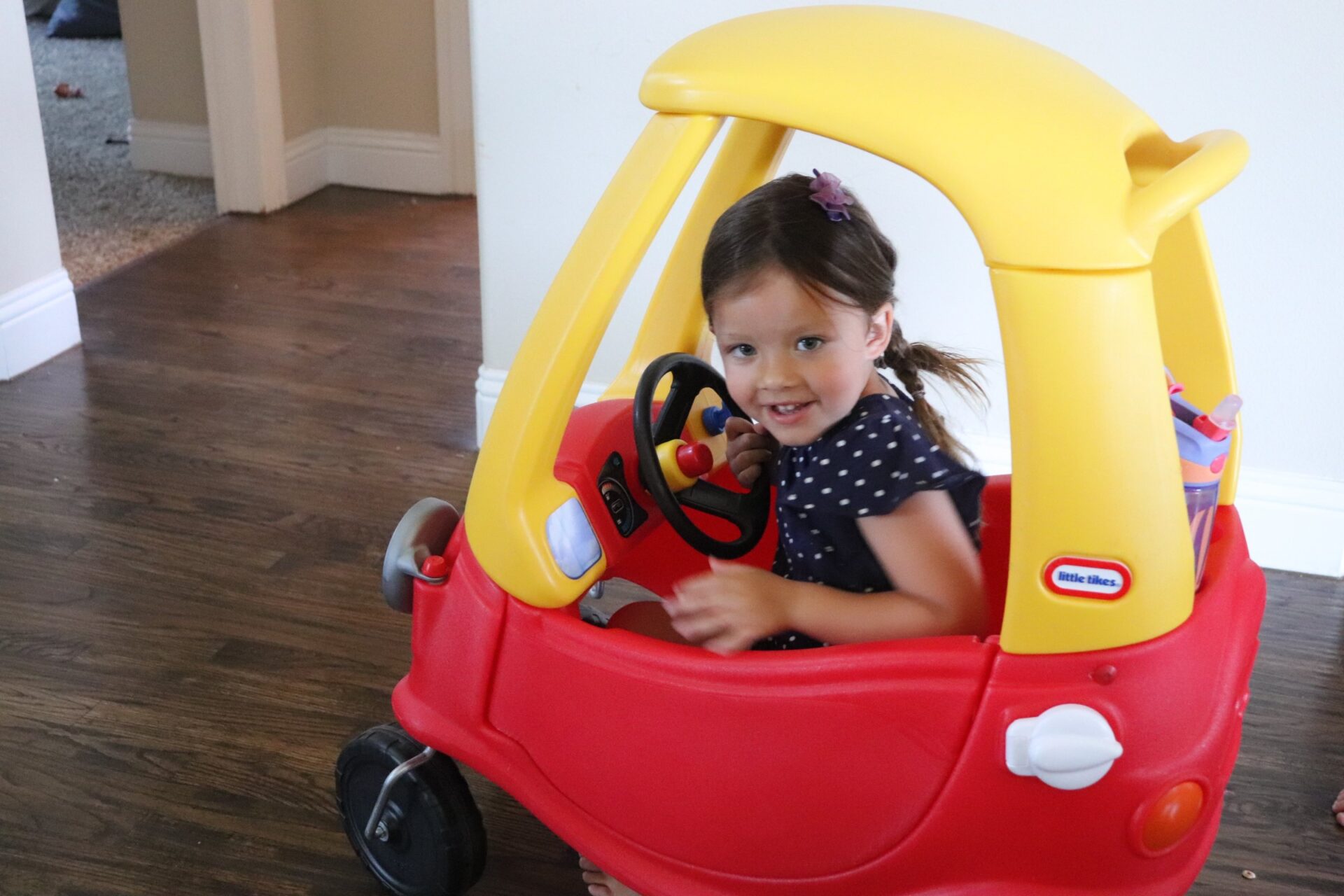 Talie loves to play mommy. It's kind of scary to hear my words come out of her mouth but it is also super cute to see her pretend play and make decisions. She loves to play Chick Fil A drive-thru and ask everyone for their order! She, of course, never forgets the Large Diet Coke! After she orders she then drives to her make-believe drive-thru window. She then proceeds to even pay for it! All in this imaginative play she is using her skills to develop socially and experiment with her problem solving skills! (Good thing her car has a cup holder in the back!)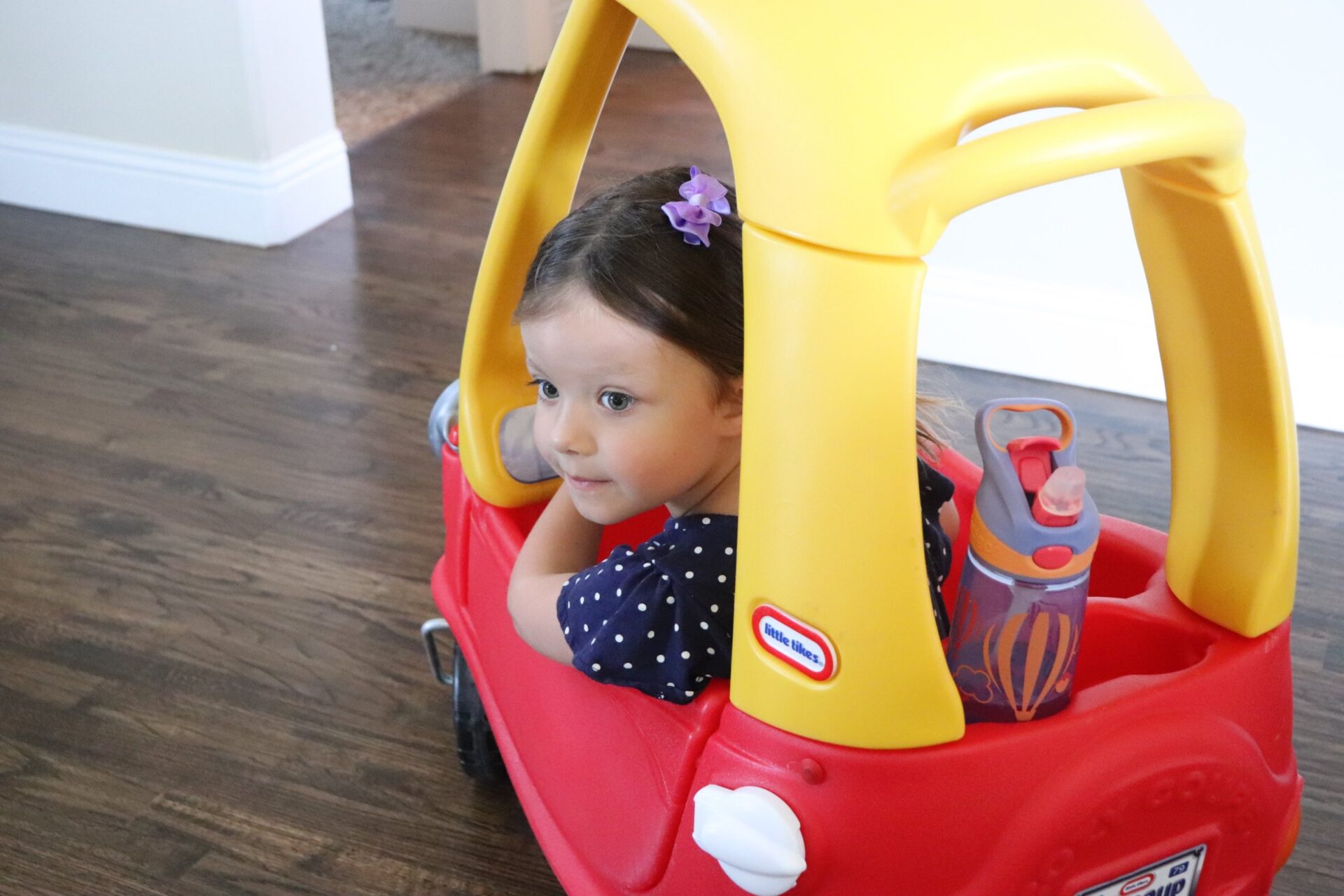 Ask them for Help!
At times this is the hardest thing for us moms to do!. Things can be done so much faster and more efficient if we don't enlist the kids to do a job. However, involving our kids in helping teaches them skills that they need to learn and develop! When we ask for help from our kids we are allowing them to feel needed and giving them an opportunity to be responsible.
This relates back to let them clean it up! Yes, it is 100% faster to get the broom or mop and do it myself, but it doesn't teach them! Now when a spill happens even little Tony is headed out of the laundry room with the broom in hand!
Hide and Seek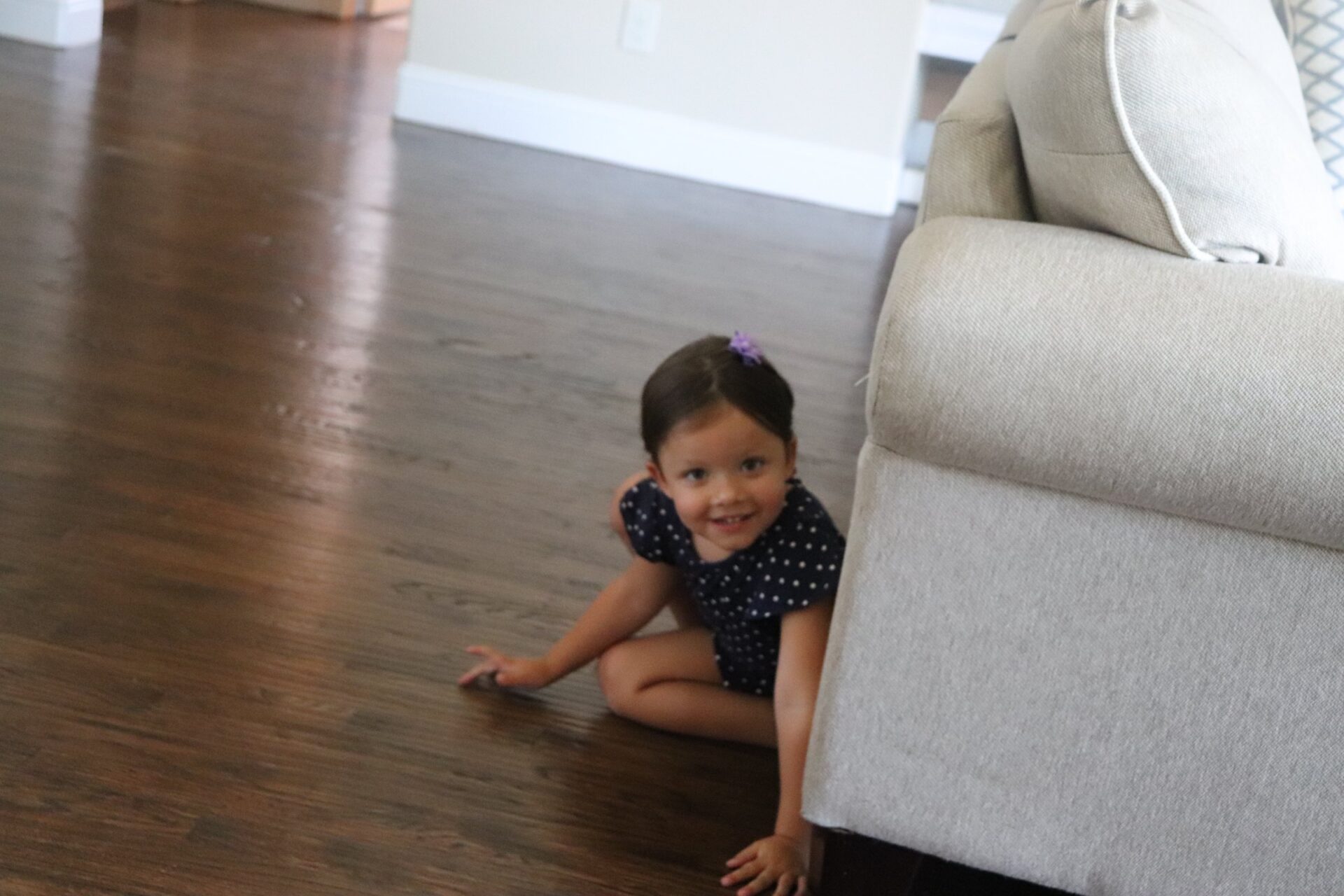 Can we talk about the giggles that come out of preschoolers when they are hiding and waiting to be found?! I remember when we first started playing hide and seek with Talie… She would hide with us, of course, because she did not have a clue what to do.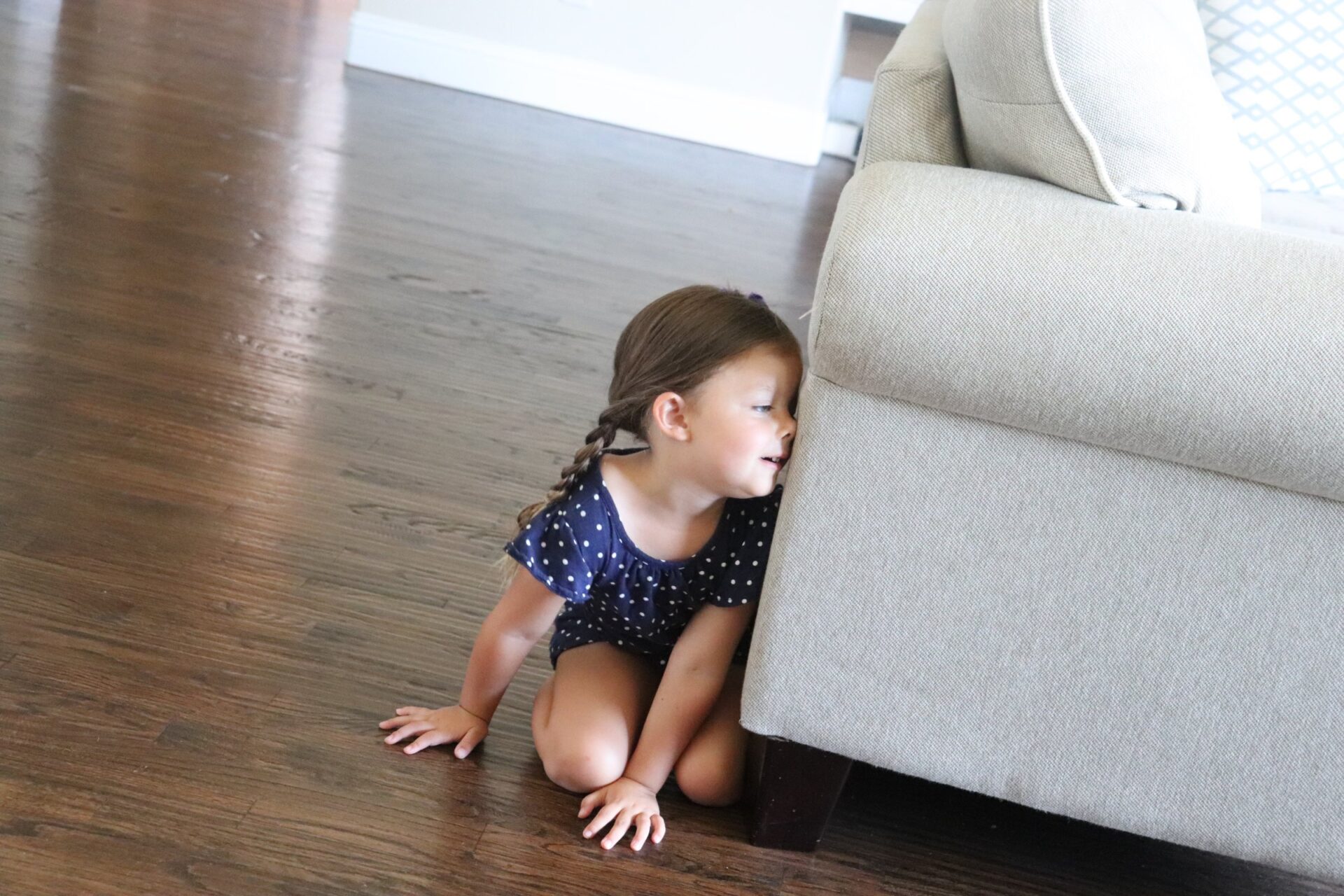 Then she started "hiding" by herself, right in the middle of the living room! But over time she has realized that spot is not very effective, so she has ventured to harder to find places, not because we told her to hide there, but because she solved a problem: everyone finds me first, therefore I need to go someplace else!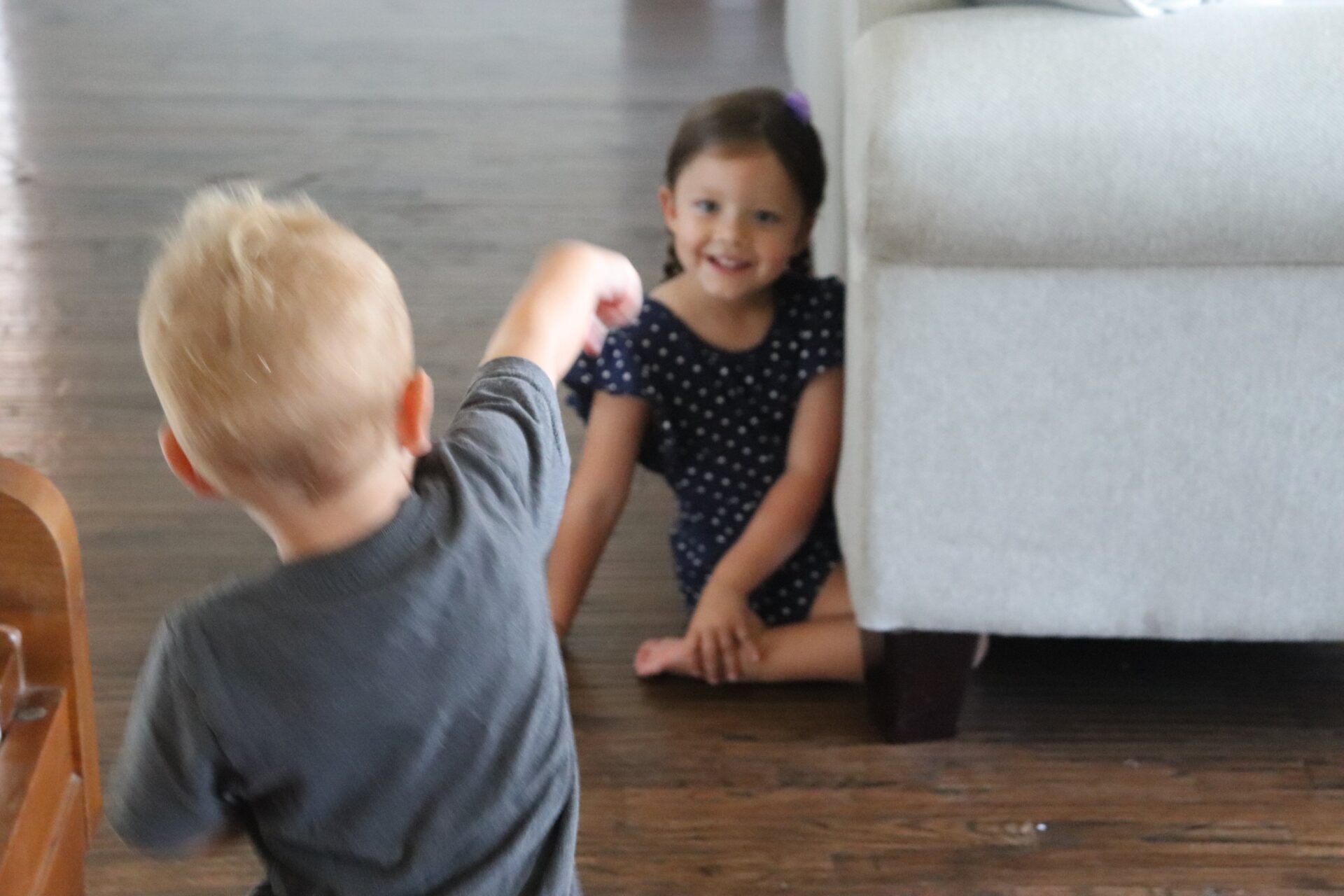 Hide and seek is a great preschool problem solving activity that is so fun for the kids to play!
There you have it! 10 preschool problem solving activities that are fun for kids and that teach problem-solving skills without them even knowing it!
How do you help your preschooler develop problem solving skills?
LOOKING FOR MORE TIPS ON TODDLERS: