Are you looking for the best baby led weaning high chair? There are several factors that make up the best BLW high chair so we are rounding up 10 of the best blw high chairs to help make your life easier!
Baby Led Weaning High Chairs
As you know I am a huge fan of baby led weaning! I have actually done baby led weaning with all my kids. I love the benefits of baby led weaning and also the independence it allows each child to have while learning to eat…
Sure it's a bit messy, but with the right BLW Products such as the proper baby led weaning utensils, like BLW spoons, BLW forks, and other BLW essentials you and your baby will love Baby led weaning! If you are looking for other useful Baby led weaning tips or baby led meal plans be sure to check out all our baby led weaning posts to help you master baby led weaning!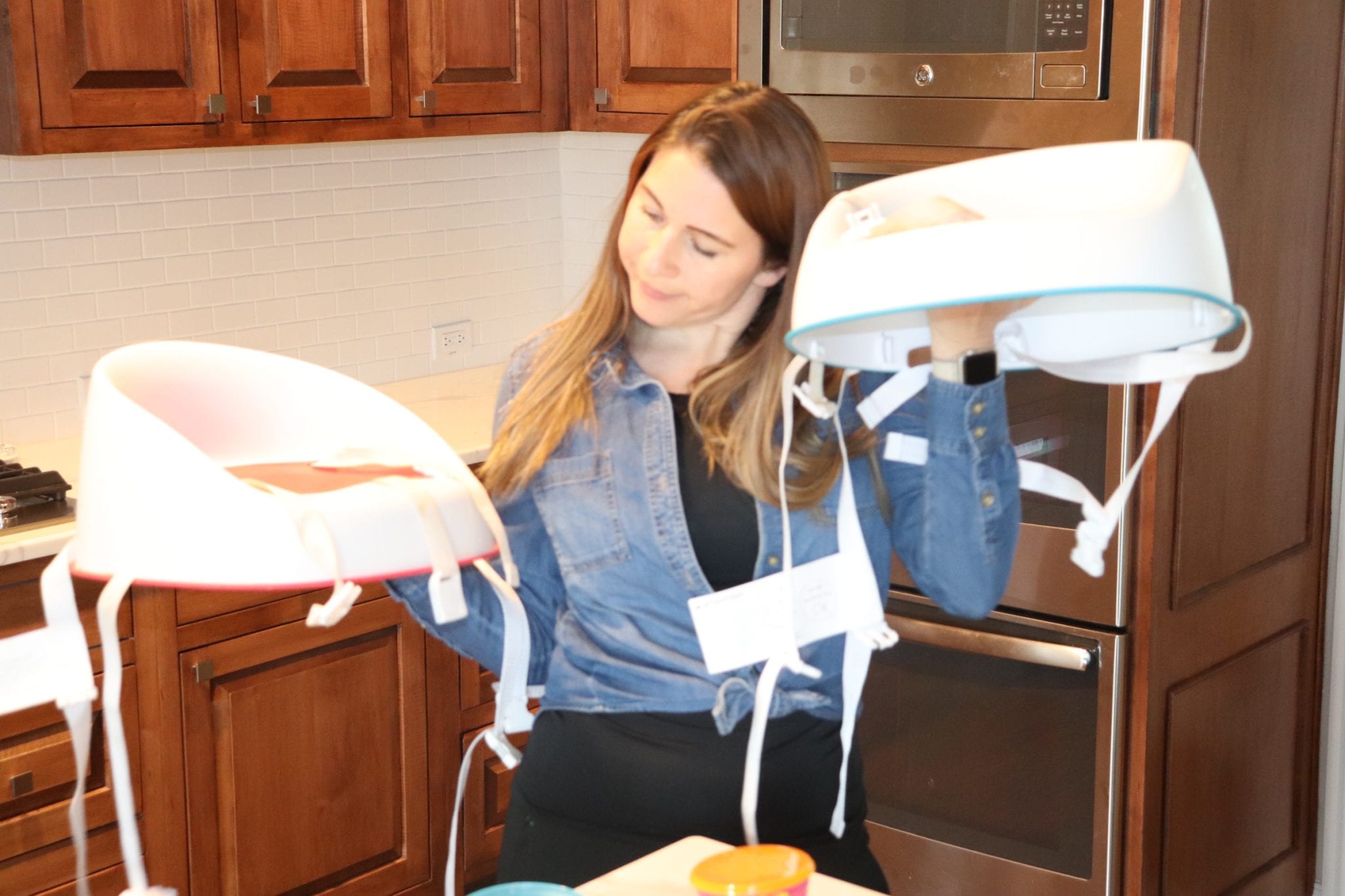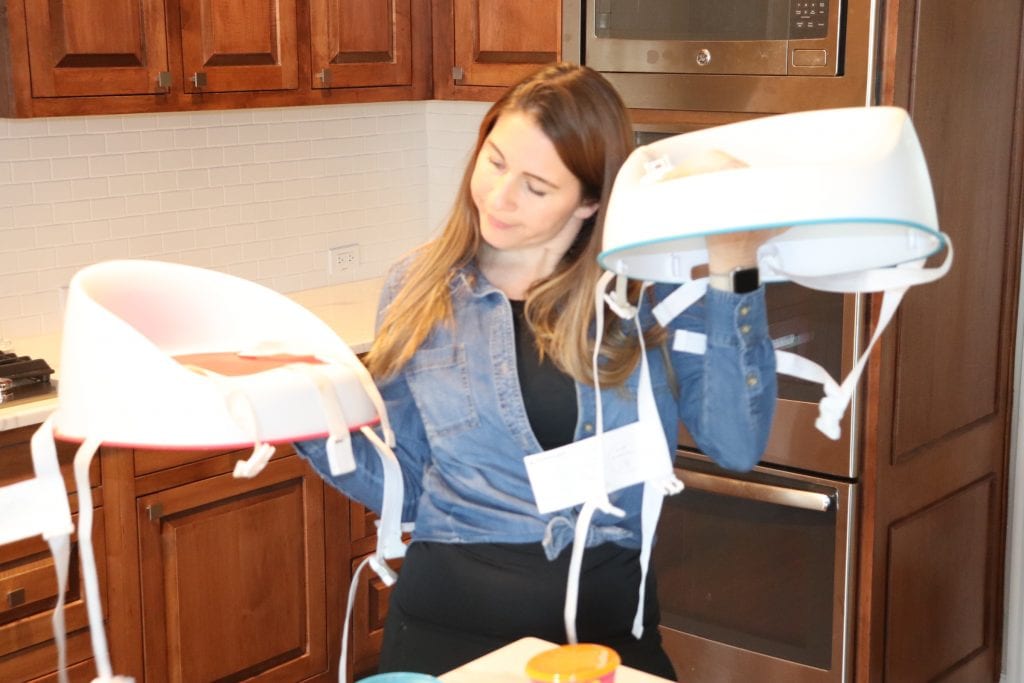 Now onto my Favorite Baby Led Weaning High Chairs!
Best Baby Led Weaning Highchairs
~We are a participant in the Amazon Services LLC Associates Program. As an Amazon Associate, I earn from qualifying purchases.
Baby led weaning is the process of weaning your baby naturally and on your baby's time frame. However, it is no secret that sometimes babies need some motivation and moms need some help!
So, in order to help you in your process of baby led weaning, we have compiled a list of the 10 best high chairs for baby led weaning!
What Makes a Great Baby Led Weaning High Chair?
When it comes to a great high chair for baby led weaning, there are a few things you need to look out for to ensure you are getting the best product for your child and you.
First and foremost, the baby led weaning high chair should have a solid design that is sturdy and has only a few cracks and crevices. This is so food that is extra messy doesn't get lost down there and then starts to smell. (I have no experience with this I swear!)
Next, you should look for a BLW high chair that fits your baby well. Your baby should be snug and comfortable, for safety reasons as well as for comfort. You should also look for a high chair that will grow with your baby. This is convenient and it saves you money.
You should also look for something that you can easily pull up to the table. One of the special things about baby led weaning is the ability to share family foods. You will want your baby close to you during this experience so you can share reactions, laughs, and a mutual love of food.
Lastly, you should look for a baby led weaning high chair that is easy to clean! Something that has a dishwasher safe tray, a machine-washable harness, and a seat cover that is easy to wipe down.
Baby led weaning is all about interacting and having an experience with food. And let me tell you, these experiences get messy. An easy to clean high chair will save you from a lot of unnecessary headaches.
The Best BLW High Chairs
BLW is all about making eating an interactive and fun experience for babies. With the Bumbo Multi Seat with tray, you are able to pull your baby right up to the table with you to keep them close and involved.
The Bumbo Multi seat is one of my favorites because it is multifunctional! It can be used as a highchair or booster seat. It fits baby snuggly and is easy to use, clean, and doesn't take a ton of space, which is always a huge bonus!
Evenflo 4-in-1 Eat & Grow Convertible High Chair
Baby led weaning doesn't happen all at once. It takes time, which is why it's important to get a blw high chair that grows as your baby does. The Evenflo 4-in-1 Eat & Grow Convertible High Chair takes it to the next level by covering all stages from infant high chair to big kid table and chair.
Another key to baby led weaning is consistency. The Phil & Teds Lobster Clip-On Highchair is perfect for those unexpected trips. It's compact, light, and easy to clean. It just clips on to any table and includes a dishwasher safe tray. It also comes with its own travel bag!
Another great baby led weaning highchair that grows with your baby is the Infantino Grow-with-Me 4-in-1 Convertible Highchair. It includes wipeable cushioning and an easy release food tray. Another nice bonus would be the front wheels, which are great for easy repositioning.
This BLW high chair is perfect for baby led weaning because it allows you to choose where you want the baby to be during mealtime. Whether it's directly on the table, on a chair, or in their own highchair.
If you are looking for something sleek, modern, and functional the Baby Highchair from HM-tech is the one for you!
The sleek wooden design is gorgeous and practical. The beach legs of the chair are adjustable, meaning you can keep this chair for years to come as the baby grows.
Some of the other features of this chair include a removable leather cushion, double removable tray, a cup holder, and a higher chair back for more comfort.
Baby Joy Convertible High Chair
The Baby Joy Convertible High Chair is a great one because it includes an adjustable 5-point seat belt and PU cushion. This is important for feature because as a baby learns how to sit in their own high chair you want them to be safe.
Along with including some of the features of the other versatile highchairs, this highchair includes other safety features that are really great. The cushion is soft and breathable, and the rounded corners of the chair help to minimize bumps and scratches. The chair legs also have non-slip pads and are reinforced with an X-shaped steel frame, so no matter how wiggly your baby is they are safe and secure!
Though the name is hefty, the reviews that accompany this baby led weaning high chair are incredible! The Ingenuity SmartClean Trio Elite 3-in1 Highchair can be changed from a fully functioning high chair to a booster seat to a toddler chair.
The chair is designed to be wipeable and washable for easier cleaning. This chair also includes 360-degree wheels, so you can move the baby around and adjust as you see fit.
Another great BLW highchair that is very highly rated on Amazon is the Fisher-Price SpaceSaver High Chair. It includes all of the features of a full-sized high chair but takes up half the space. If you live in a small apartment or house, this highchair would be perfect for you.
This high chair is also really great for smaller babies or those just starting to take solids, which makes it perfect for those just starting baby led weaning. It also converts to a toddler seat after your child outgrows the high chair option.
The Graco Slim Snacker High Chair is another nice option for those just starting baby led weaning. It can be adjusted into 3 different recline positions for your baby. It is also ultra-compact and can be folded with one hand in one second!
It's easy to clean and has a large mesh storage basket underneath to hold all of baby's favorite things.
Though this is more of a booster seat than a high chair, the Fisher-Price Healthy Care Booster Seat has a lot of the great features needed for BLW. It's easy to clean and allows you to keep baby close during meal times.
This is another high chair that can grow with your baby. It folds for convenient travel and comes with a nice carry strap. The ratings on this one are absolutely superb as well.
We hope that you and your family benefit from these blw high chair suggestions! Share your favorite baby led weaning high chair in the comments!
There are more great articles in our baby led weaning series! Check out these BLW posts:
Be sure to share your experience in your stories on Instagram and tag us @confessions_of_parenting! We love seeing what you are up to!
Don't forget to save the best baby led weaning high chairs on Pinterest so you can find them easily!