Thank you Tello Mobile for sponsoring this post. All thoughts and opinions are my own.
Trying to find a phone plan can be a struggle especially when you have kids and teens with phones. You can skip the hassle of trying to decide what your next phone service will be because I've broken down everything you need to know right here about how to find the best phone plan for families! If you're looking for a great phone plan for your family, this is the place to start.
Choosing the Right Phone Service For Your Family
Recently I have been asked several times how you pick a phone plan when you are adding kids and teens to your plan. We want plans that allow them to have data, but yet we don't want to pay an arm and a leg for it. I have been researching for months and have finally found the most family-friendly phone plan that I am so excited to share with all of you!
How to Find the Right Phone Plan
Is it just me or is it overwhelming to look at all the options for phone services these days?
There are so many choices out there it's hard to know where to begin! There are prepaid services, classic contract services, big-name brands, and new smaller companies to choose from just to name a few.
Of course, there are pros and cons to every option, but I've done my research and I feel confident that I've found the five absolute best phone plan options for families.
What to Look For When Choosing a Phone Plan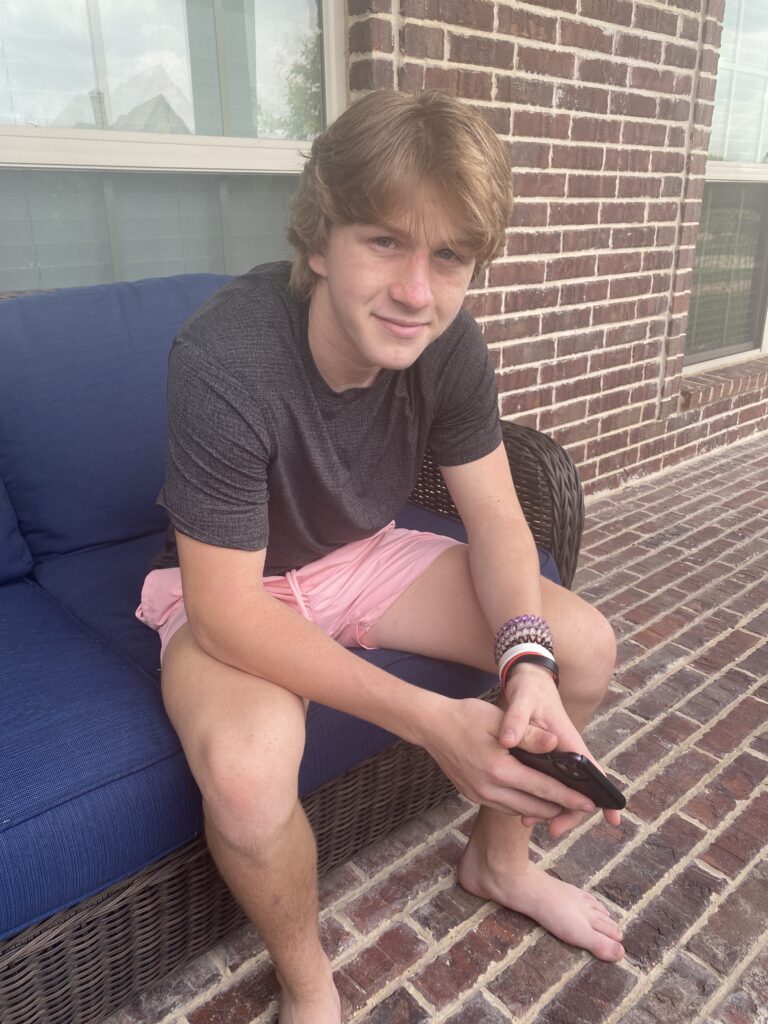 There's a lot of things you'll want to decide before beginning your phone plan search. Especially when you're shopping for your kids too. The most important thing to do before you even begin is to decide what's important to you so that you can start narrowing down your options early on in your search.
Here are a few questions you can ask yourself when choosing a phone plan.
What is your budget?
How flexible is your family on the phone they want?
Do you want a phone contract?
How is the coverage in your area?
How much data does your family realistically need?
There are no right or wrong answers here, but your answers can help you decide which option is best for you!
Big Name Companies VS Small Companies
Here's the big question. Is it worth it to pay more for the big name brands or should you try out a smaller company?
In the past, my family has always gone with a big brand because although there were some cheaper options out there, they didn't have all the same perks, options, and reliability our family needed.
But wow, has that changed! In my search, I found that not only are there more competitive options out there, but many of them easily rival the top names in phone plans! For a small portion of the price, you can find a phone plan perfect for your needs.
At the end of the day, we still considered some of the big names, but we found ourselves leaning towards trying something new!
Finding Affordable Phone Options for Kids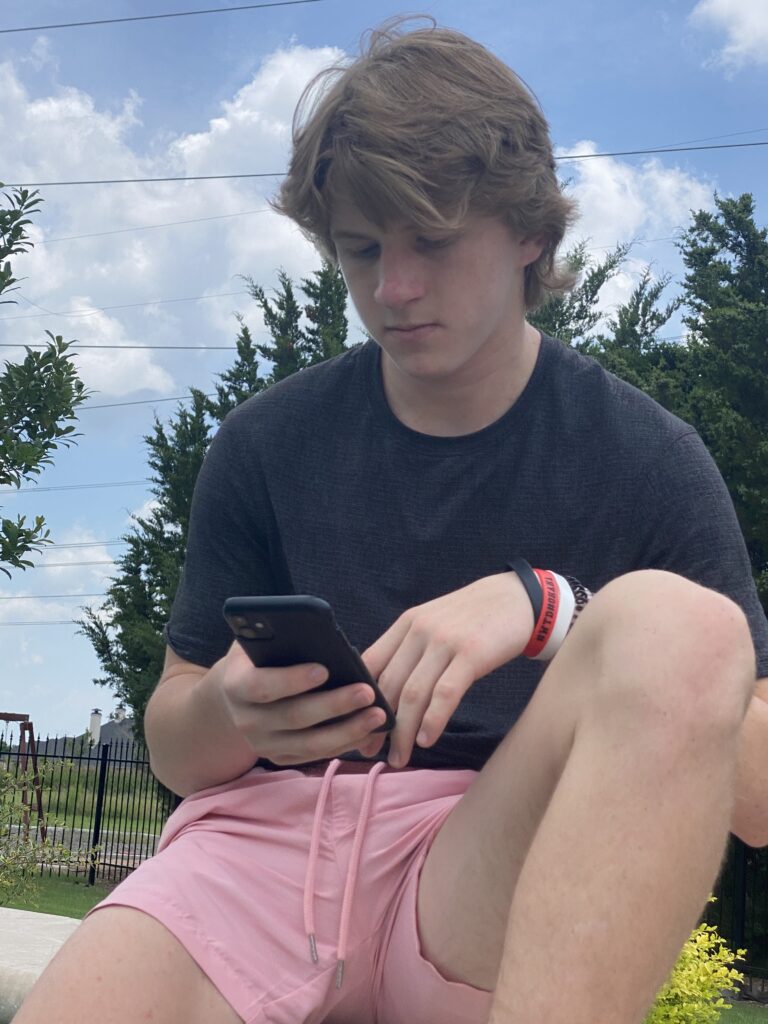 Are you getting one of your kids their first phone? Here's some good news. Adding a kid to your plan doesn't have to be expensive! Especially if you know where to look.
What you want to do is find a plan that you can customize to whatever you're comfortable with your child having. You can even find plans that have no data, limited minutes, and no-frills if that is what you are looking for.
In fact, you'll be happy to hear that each of my top choices has great simple options for kids that won't cost a fortune!
My Top Choices for My Family's Phone Plan
After tons of research and comparisons, here's what I decided were the five best options for phone plans.
1. Tello Mobile
Amazing service, great reviews, reliable 4G LTE/5G nationwide coverage and also really cheap? Tello Mobile seems almost too good to be true!
Something that has frustrated me in the past with phone companies is that I'm wasting money on things I don't use. But with Tello Mobile, I can make a custom plan for each member of the family that is truly perfect for everyone's needs!Yes! That is right! Totally customizable family plans for each member's individual needs.
Tello Mobile prides itself on being the most customer-friendly phone service, and to be honest, I'd have to agree!
We love that there are no contracts and you can customize the plan for each individual person for as little as $5.00!
You can get a total of 3 lines for under $30 with no hidden fees! With this awesome plan a family can save up to $1000.00 a year when switching to Tello Mobile.
Seriously look at this awesome plan breakdown that you can do!
Mom: 2GB + 300 mins & unlimited texts = $12/mo⁠
Dad: 2GB + 300 mins & unlimited texts = $12/mo⁠
Younger child you don't want to have data: No data + 100 mins & unlimited texts = $5/mo⁠
Total for 3 lines = $29/mo⁠
Not only that, but Tello Mobile has some awesome freebies we can all take advantage of like:
Free international calls to 60+ destinations
Free Texts
Free Hotspots
Best Things About Tello Mobile:
Custom plan for each line
Inexpensive + no hidden fees
Reliable service
Great customer satisfaction
With Tello Mobile there are no activation fees or contracts. You can bring your own compatible device!
How can you customize your Tello Mobile Plan?
With Tello Mobile all the plans are 100% customizable! You pick how many GB of data you want, you pick how many minutes per line, and you get unlimited texts with all the plans. It is the most perfect family plan out there!
2. Mint Mobile
With Mint Mobile, you get a lot of the perks of a big-name company but at a much smaller price!
In fact, Mint Mobile is supposed to have the least expensive unlimited-data plan out there. If you have teens around that are eating up data, you know how important that is!
Although you won't find a family plan option, Mint offers such good deals for individuals that you might not miss your traditional family plan.
Best Things About Mint Mobile:
Unlimited data option available
T-Mobile's coverage
Cheapest full-options plans
Risk-free trial available
3. Verizon
Verizon is more expensive, but I had to include it because they do have some of the best coverage around the country.
They also have several family plans, all the newest devices, and plenty of deals. Not to mention, one perk of a big-named brand is that they have more experience!
Best Things About Verizon:
Best coverage around
Prepaid & postpaid options available
The newest gadgets
Great phone speed
4. Twigby
Another new name out there is Twigby. They use Sprint's network, with Verizon as a backup. So their coverage is actually pretty decent for a smaller company!
They have many options for plans, although they are lacking an unlimited data plan. But they still made my list because you can't beat the budget-friendly prices!
Twigby is pretty no-nonsense, so if you are looking to get the basics with no hassle, it's a great option! And if you need any help along the way, their customer service chat feature is always available too.
Best Things About Twigby:
All plans under $20
Good coverage
Easy setup from home
Customizable plans
5. Boost Mobile
For as little as $10 you can get a pretty good plan through Boost Mobile! And since we're including my husband, myself, and some of our kids, that is music to this mom's ears!
If you're a family that uses a lot of data, this might not be the best option for you, but for low-average data users, they've got some good plans.
Boost also seems to have a bigger variety when it comes to device options they have available for purchase, but they also offer an option to bring in your own unlocked phone.
Best Things About Boost Mobile:
Great for light data usage
Budget option
Good options for devices
Our Choice For Our Family: Tello Mobile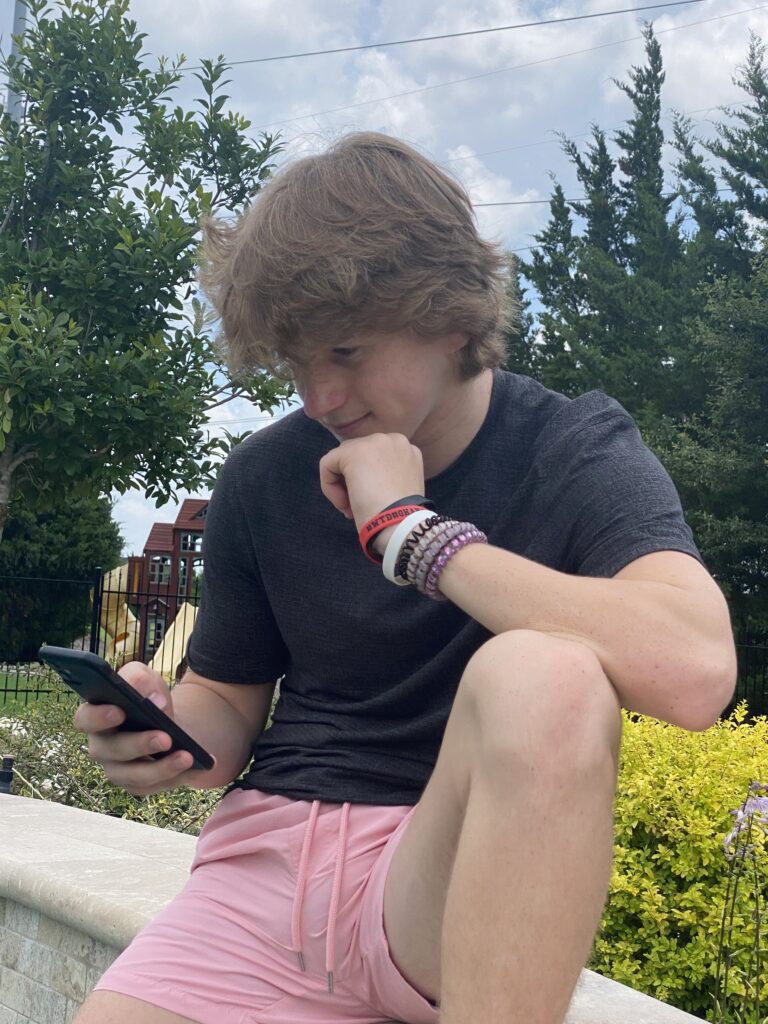 After looking through all the options, it was clear that Tello Mobile was at the top of our list and the one we have chosen to use.
The flexibility of having different options for each person in our family plan was a huge win for us. Now everyone can have their own line with just the amount of data and minutes for their needs, even if those needs are different from someone else on the same plan! As an added bonus, I no longer have to worry about the kids using up our shared data and leaving me with none, which has happened on more than one occasion.
The real selling point for us was that Tello Mobile has no contracts and you can get a plan for as little as 5 dollars a month. Yep, you read that right! Five Dollars! And there are no hidden fees, either.
After using Tello Mobile for a bit, I'm happy to report that not only is it budget-friendly, but it's a great service too! From customer service to the coverage to their fun blog, it's been great!
If your family is looking for a new phone plan, Tello Mobile is the way to go!