Rainy days can be hard for everyone. After a long day of trying to keep your kids entertained, you're probably ready for some good rainy day movies to keep everyone entertained. This ultimate list of rainy day movies includes movies for your kids, teens and of course adults!
Rainy Days
Oh rainy days, we love them until we have all been cooped up inside for several days on end. We have played all the best family board games, played never have I ever about 15 times, and played our fair share of Eye Spy. As a mom you are exhausted and just need a little bit of downtime, so what do you do? Yes, of course, find the best rainy day movie you can and let the kids veg for a little bit and watch it.
So, If you are in need of some good rainy day movies, we have you covered here! Our list includes the best rainy day movies for kids, teens, and adults!
The Best Rainy Day Movies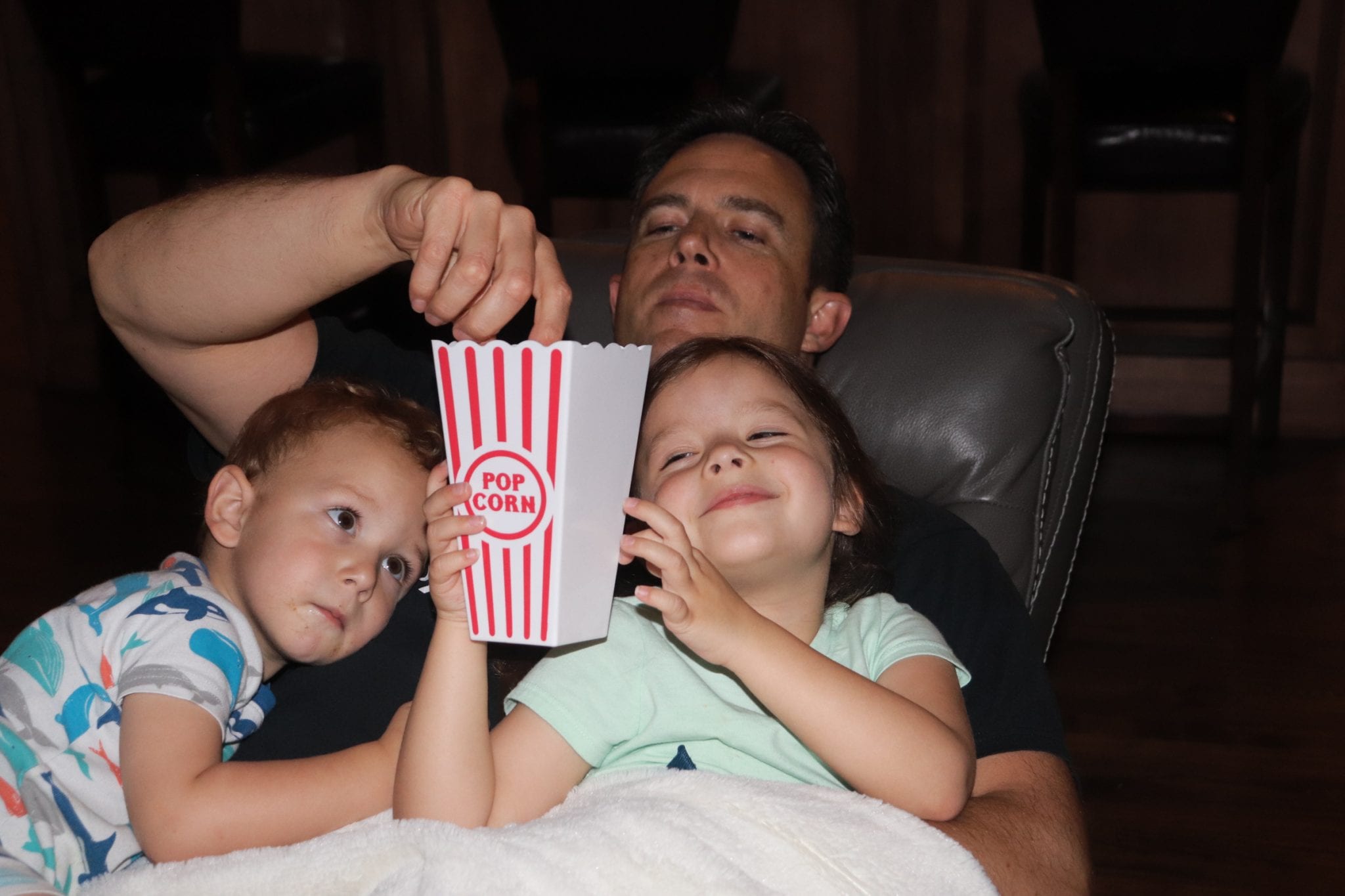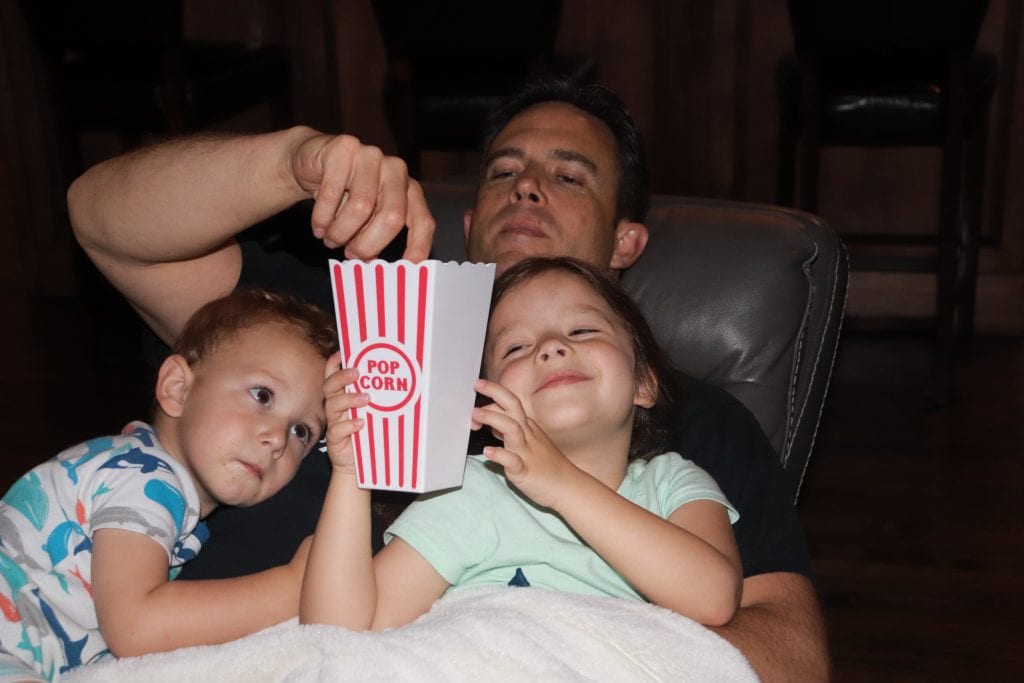 ~We are a participant in the Amazon Services LLC Associates Program. As an Amazon Associate, I earn from qualifying purchases.
Rainy Day Movies for Kids
If you are like me you love to have some good rainy day movies for kids on hand or on demand! We love these rainy day movies for kids on those rainy days!
The Secret Life of Pets
This cute movie is about what your pets do every day when you're gone to work or school. It's such a cute and engaging movie, it's perfect the perfect rainy day movie for all ages. Get both the first and the second movie bundled together here on Amazon.
Toy Story 1-4
https://amzn.to/2Wn3HEC
Toy Story is one of those cult classics, making it essential for your rainy day movies list. The good thing is if you know you are going to be inside all day long this is the perfect movie marathon for your family. This popular Disney movie collection is about toys who come to life when no one is watching! See what cute and interesting adventures these sneaky toys can get into. You can get all four movies bundled together here!
The Parent Trap
This silly movie is sure to get your kids giggling and forgetting about the rainy weather in no time! This movie featuring a young Lindsey Lohan tells the story of identical twins who were separated at birth and never knew about each other. When they meet at summer camp they scheme together ways they can get their parents to get back together. You can get The Parent Trap here.
Madagascar 1-3
If you have kids that like to "move it- move it" then this is the movie for you! This silly Dreamworks movie is about animals from the Central Park Zoo who find themselves shipwrecked on the island of Madagascar. This silly and active movie is sure to keep your kids entertained and happy all rainy day long! Get the Madagascar 3 Movie Collection here.
The Good Dinosaur
I love Pixar movies. They are always able to create such great movies. The Good Dinosaur is a newer Disney/Pixar movie that explores the unlikely relationship that strikes up between a young neanderthal boy and a young dinosaur. The sweet and fun adventure that ensues is enough to entertain your entire family.
Horton Hears a Who
This fun movie is based on the story and the incredible imagination of Dr. Suess. When an elephant named Horton hears a small peep from a speck of dust he finds out that a whole world lives there and it's up to him to save them! Horton Hears a Who is perfect for your list of rainy day movies.
Spy Kids
This film released in the early 2000s explores the fun idea of what life would be like if you were a kid spy! The Spy Kids Trilogy is perfect for your imaginative and active kids.
Annie
It is my personal belief that all people should see Shirley Temple in a movie at least once. Her sweet demeanor and wonderful acting make all of her films fun and engaging. My personal favorite is Annie. A movie about a girl in an orphanage who believes that she was left there by mistake. After being adopted by a hard-shelled old man, she learns to love and grow while teaching him the same. You can get Annie here.
E.T.
Another oldie, but goodie is E.T. The Extra-Terrestrial. This movie is about a lost alien who comes by a young 10-year old boy by mistake. The boy and his friend work together to help E.T. find his way back home!
The Wizard of Oz
If your rainy day movies list is lacking in imagination, I suggest adding The Wizard of Oz. This story (based on the famous book) is about a girl from Kansas who is stuck in a tornado that lands her in a whole other world! Dorothy must find her way home before she is stuck in Oz forever!
Rainy Day Movies for Teens
Looking for rainy day movies for teens? We Have some great options that your teens will love watching on rainy days!
The Princess Bride
Anyone who's seen The Princess Bride knows that it is something all teenagers should see! This sweet, entertaining, and adventurous story is a fairytale story about a girl and her one true love, who after being separated by forces beyond their control, set out on a journey to find one another and be reunited.
Harry Potter 1-8
If your teenagers are looking for rainy day movies to have a marathon to, you can't skip the classic Harry Potter! These movies are about a young boy who loses his parents at a young age. After living with his cruel aunt, uncle, and cousin for 11 years he finds out that he is a wizard and gets to go to wizarding school. However, he has a scary past that comes to life as soon as he sets foot in the wizarding world.
Sixteen Candles
Another must-have for your teen's rainy day movies list is Sixteen Candles. This cute and charming rom-com from the 1980s is about a girl who faces her upcoming 16th birthday reluctantly, as she thinks no one remembers her. She is soon faced with the opportunity of a lifetime as she starts to make special birthday wishes! Don't miss out on this classic.
Napoleon Dynamite
If you have teens who love to laugh and make jokes, Napoleon Dynamite is the perfect movie for your rainy day! This funny and entertaining movie is about a boy in high school who is redefining the way we look at cool. When he gets two new friends he strives to help one of them win class president! This movie will keep you laughing for hours to come.
The Princess Diaries
This movie from the early 2000s is funny and so entertaining. Every time I watch The Princess Diaries I find myself sucked into the storyline. When unpopular teenager Mia Thermopolis finds out that she is actually a princess she undergoes a shocking and entertaining transformation as she learns how to behave and act like a royal.
13 Going on 30
Another cute and funny rom-com perfect for your rainy day is 13 Going on 30. When 13-year-old Jenna makes a wish to be older on the eve of her birthday, she wakes up to find that her wish has been granted and that being 30 isn't all that it's cracked up to be.
A Walk to Remember
This movie is sweet and romantic, it's sure to touch the heart of your teenager. A Walk to Remember is about two teenagers in high school from completely different worlds who fall in love and fight the odds in order to stay together.
Ferris Bueller's Day Off
This mischievous and entertaining movie is another classic that all kids should see at least once! Ferris Bueller's Day Off is about a boy who has a knack for cutting classes. He's determined to cut one more class before he graduates high school and his principal is determined to catch him. Follow their adventure and laugh the whole movie long.
Mean Girls
This might just be one of my favorite rainy day movies! Mean Girls is the story of a girl who has been homeschooled her whole life who just starts attending high school for the first time. She starts to get involved with the "mean girls" and then starts to become one herself! This movie is hilarious and so much fun to watch in a group.
Forrest Gump
My last suggestion for rainy day movies for teens is Forrest Gump. This loveable and entertaining story is about a boy who is slow, but never believes he is disadvantaged. Follow his story as he goes through an incredible life.
Rainy Day Movies for Adults
If you are looking to snuggle up for a good movie check out these rainy day movies for adults.
O Brother, Where Art Thou
This is one of those wholesome rainy day movies. O Brother, Where Art Thou is actually based on Homer's The Odyssey. It's about a silver-tongued man in prison who convinces two of his inmates to escape with him in order to find the "treasure" which just so happens to be fictional. Watch the funny and gripping story then ensues and enjoy the wonderful soundtrack that accompanies this film.
The Count of Monte Cristo
If you want your rainy day movies to be full of betrayal, adventure, and revenge, The Count Of Monte Cristo is the perfect movie for you. This movie is about an innocent man who is betrayed by his best friend. He then spends his time in prison plotting his revenge on his former best friend. This movie is one that will keep you hooked in and on the edge of your seat.
My Big Fat Greek Wedding
If you want a rainy day movie that is full of fun and laughter, then I recommend My Big Fat Greek Wedding. This movie is about a young Greek woman who is expected to one day marry a Greek man. When she decided to marry a non-Greek vegetarian, the family is shocked to say the least. This movie will keep you chuckling for days to come!
The Devil Wears Prada
Another funny rainy day movie would be The Devil Wears Prada. This movie is about a young woman who lands the dream job of a million other girls as the assistant to a prestigious fashion designer. However, things are not as dreamy as she thought they would be after she finds out how hard it is to have a difficult boss.
Million Dollar Baby
If you like Clint Eastwood, you will love this movie. Million Dollar Baby is the story of a woman who decides later in life to become a boxer. Her tenacity and determination to become a pro attract the attention of a prestigious boxing coach, who had sworn he wouldn't train a girl.
Unbroken
I love movies that are based on true stories. This is what makes Unbroken: The Unbelievable True Story such a great movie. This movie follows the incredible life journey of Olympian and war hero Louis Zamperini.
The Sum of All Fears
This is one of my favorite movies. The Sum of All Fears is the fictional story of a young CIA agent who must stop a stolen nuclear bomb from detonating. This story is incredibly thrilling and suspenseful!
We hope that you and your family enjoy these fun rainy day movies! Be sure to share your experience in your stories on Instagram and tag us @confessions_of_parenting! We love seeing what you are up to!
Related Posts
Rainy Day Date Ideas
How to Avoid Boredom Eating