Behind every great husband is an awesome wife! But how do we become the better wife that we want to be?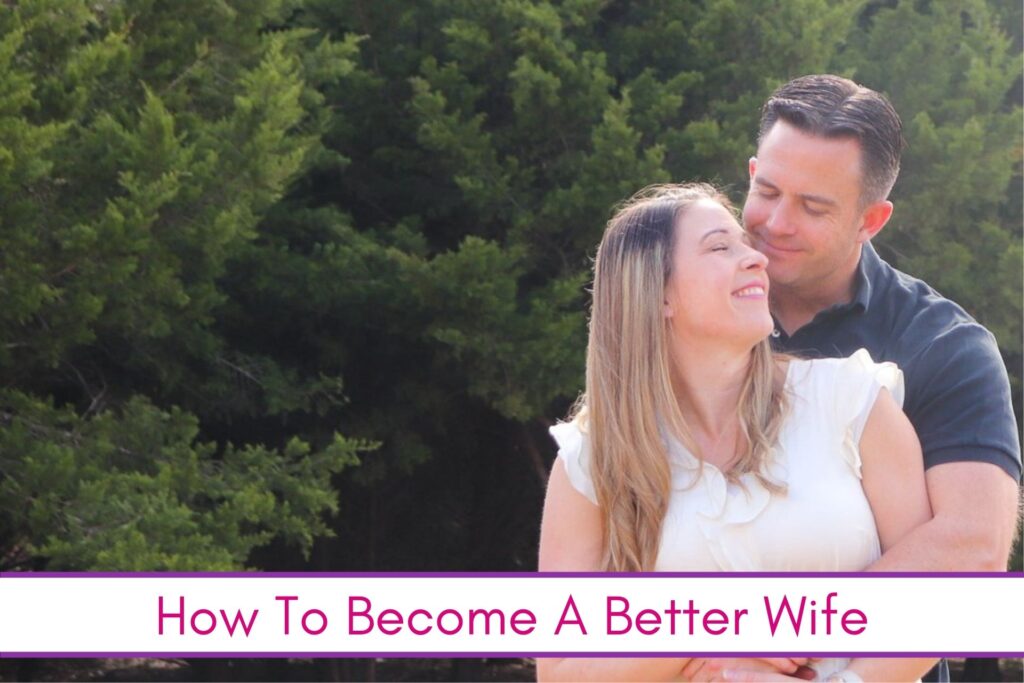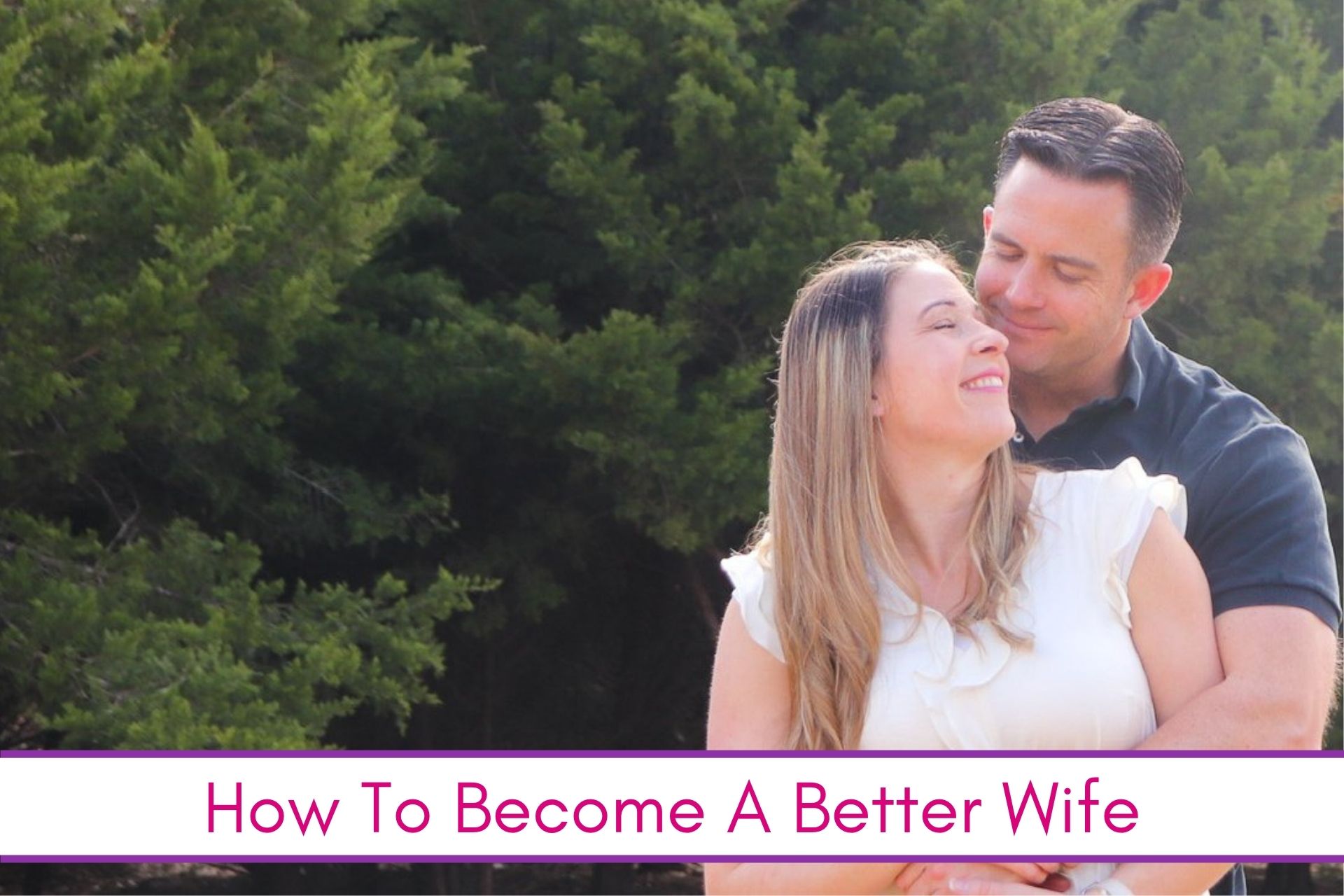 How to Be a Better Wife
I think it goes without saying that behind every awesome husband is a great wife! But I think the question that always pops up is how do we be a great wife with everything we have going in our life? In the beginning, it is easy to be a good wife. I mean it is just you and him. You both go to work and come home to a clean house because no one is in it all day. Then, you decide on what to eat together. There are no bums to wipe, extra mouths to feed, and there aren't little ones around interrupting you mid-sentence.
Over the years your lives change, you have kids, and priorities shift. With this shift, women tend to change their priorities placing kids above their spouse and way above themselves. During this shift, I think it is only natural for us to go through the motions of being a wife. But in the back of our minds, we all want to be a better wife, we just don't know how to get back there!
Over the years…
There are times in my marriage when I become very complacent. During those times I tend to do my own thing and he does his. I have been known to stay in my pajamas all day on occasion because I wasn't going anywhere. There are many days when I choose to not wear makeup or do my hair.
During these times of complacency, I always feel like we aren't connecting. I always wonder why he doesn't come up and kiss me or hold my hand more often. Sometimes I might even question if he still loves me. (Please tell me I am not the only one who overanalyzes everything?).
These thoughts of wonder would turn into irritation. Irritation when he is running late or leaves the toilet seat up. I begin to place all the blame on him as to why our marriage is in a state of complacency. I start to make mental notes of everything he needs to do to change. The things he needs to do to be a better husband and to make our marriage better. Then, something happened!
I was scrolling through my Pinterest feed and spotted a quote by Gandhi. It said, "Be the Change YOU want to see." I paused. I read it again.
"Be the change YOU want to see."
For so long I had been blaming Ty for us not connecting when really I should be blaming myself! I mean I am the one in my pajamas all day with my hair a mess when he comes back home! How can I really expect him to tell me I am beautiful when I look like a hot mess that just rolled out of bed?
At that moment I realized something, If I wanted my marriage to change I needed to be the one to make it change. Because I needed to be the change I wanted to see! So at that moment I pulled up my big girl pants and began the journey to being a better wife. And by doing this it not only brought my marriage out of complacency, it actually took it to a whole new level!
With these 5 Tips to becoming a Better Wife, it will not only strengthen your marriage, but it will make sparks fly!
Make Him a Priority
The number one way you can be a better wife is to make him a priority. He wants to know that you care about him! So put your phone down and give him your full attention. Make time for him amongst all the crazy things happening in your life. Listen to what he has to say. Even if he is talking about things you aren't really interesting to you listen anyway! Schedule a special night for just the two of you! Light some candles, turn on some music and see where the night takes you!
Stop Nagging
I admit it. I tend to criticize my husband. If he cleans all the dishes but forgets to clean a pot I let him know. If he gives the kids a bath but forgets to hang up the towels, I let him know that too. When he is late for the 10th time in a row I nag him for NEVER being on time. When I stopped criticizing him I started to overlook a lot of little flaws that I would nag him about. Instead, I actually started appreciating all the good that he helped me do! Our marriage instantly got better because I took the negativity out of it. Therefore, the next time you think about criticizing your husband think to yourself, is it really necessary?
Be His Best Friend
Treat your husband like your best friend.
You know how you can't wait to talk to your best friend? Treat your husband like that!
Keep the secrets he tells you private. Don't go blab them to your girl best friends!
You know how you talk about your best friend to your husband? Well, talk about him to your best friend! Let him hear you say great things about him and how much he means to you!
We all tell our best friend's when they look cute. So, when your husband looks good, Compliment him! Who's husband doesn't love a compliment, especially when it's from his wife!
Cheer him on! Be his biggest cheerleader and advocate! Support him in his goals and aspirations!
Be the Change to Become a Better Wife
Make changes in your life. If you have not been showering every day or getting dressed, like me… Start. If you know you look better with makeup, wear it more often. Be happier. When he comes home, greet him with open arms and a smile, rather than a huff for being late. Make changes in your life to find joy in the life you have together.
Take the Lead
Every husband out there wants their wife to take the lead every now and again! And I am not referring to taking the lead putting the kids to bed! I am talking about initiating physical intimacy between the two of you. So start taking on this role on occasion. Perhaps this means heading out and buying some new lingerie to spark some romance between the two of you. Or maybe it is drawing a bath for the two of you to enjoy with some bubbles. Maybe it is giving him a nice massage. Or play a new game together! Whatever it is… Take the lead, because I promise you that you will have ONE HAPPY HUSBAND!
Like What You Read about Becoming a Better Wife? Share it on Pinterest!
More posts on Marriage Tips, Check These Out!