If you are looking for some of the most inspiring bible verses for kids, we are sharing over 130 great options! These are perfect to have kids memorize or help encourage them throughout their life.
Bible Verses for Kids- best Scriptures for Children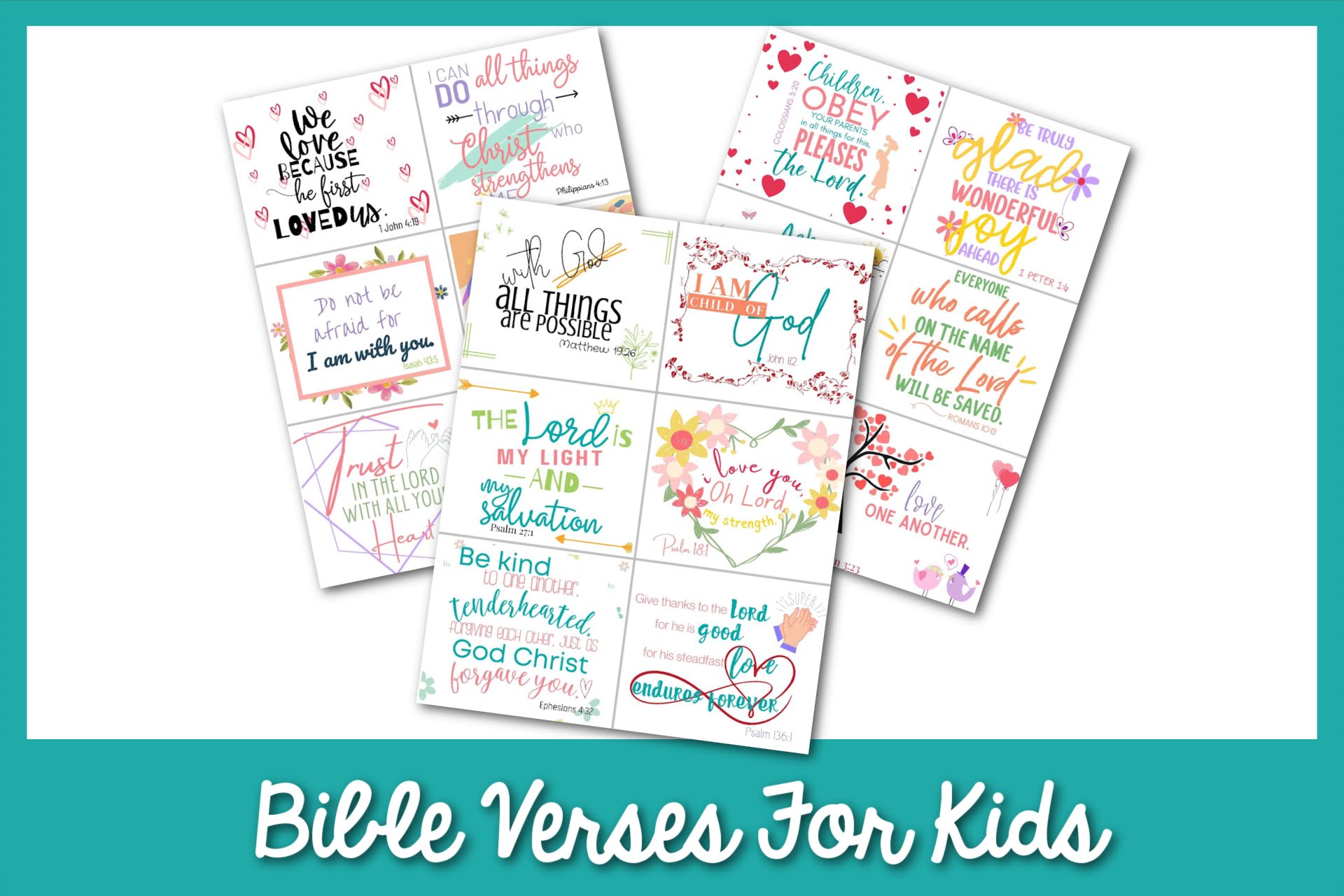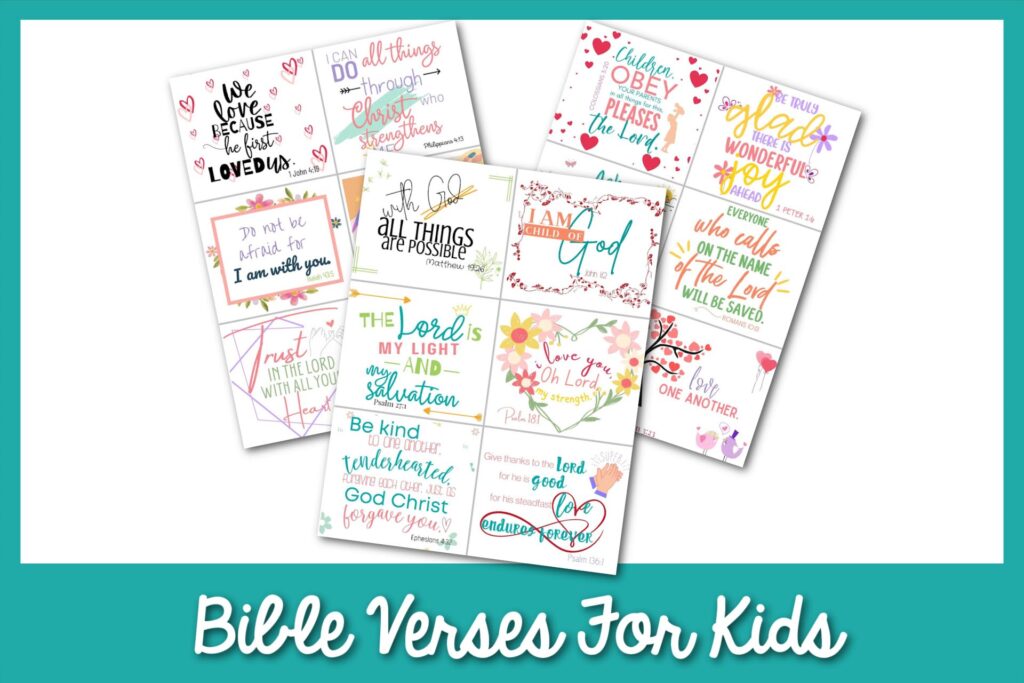 Introducing your kids to the Bible creates a beautiful foundation for learning and growth. As parents study with their children and memorize bible verses together it helps teach children about God's promises. We have gathered over 130 best Bible verses for kids to help inspire growth, learning, and encouragement. These bible verses for kids are perfect to help them memorize or to display in their room so they remember the love that God has for them.
Pair these bible verses for kids with our other activities like our Bible trivia, Bible charades, or our Bible Word Scramble for even more inspiring Bible learning.
Why is it important to teach your kids to memorize the bible?
Memorizing the Bible can help your kids when they need it most! So often during trials, I have been strengthened by the words that I have read in the Bible. As we introduce our kids to the Bible they can use these verses in the high and low moments in their life as well.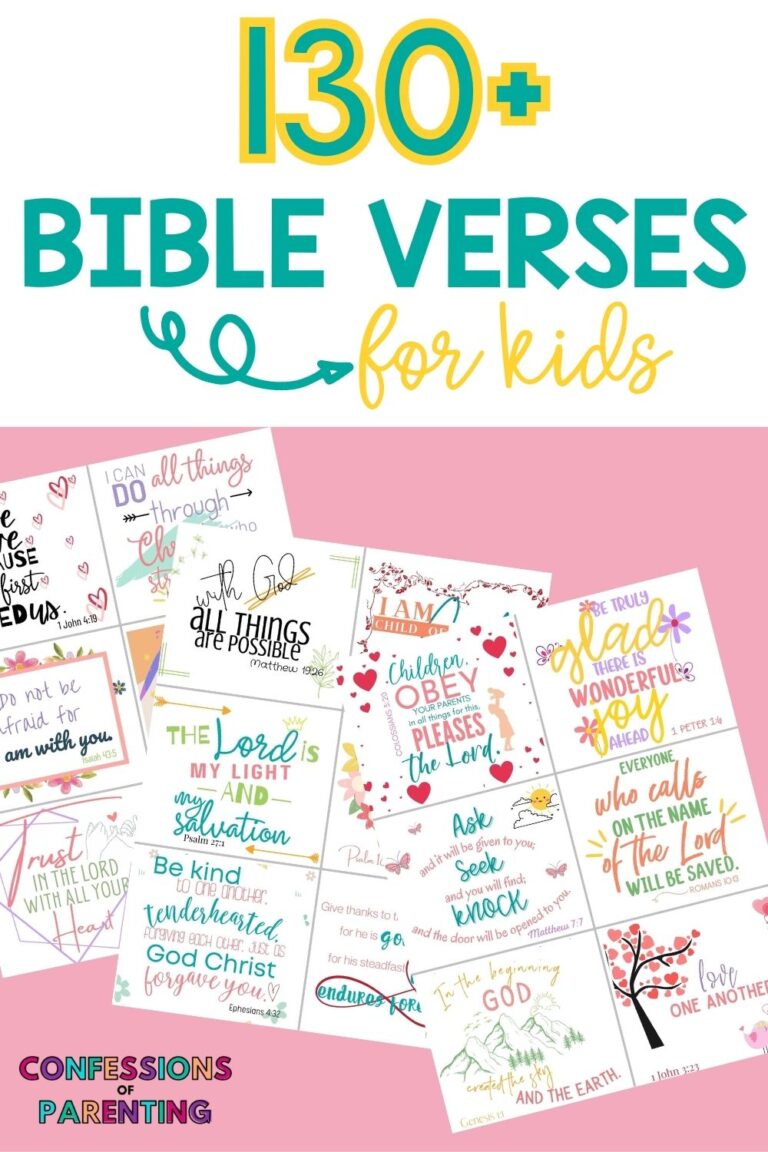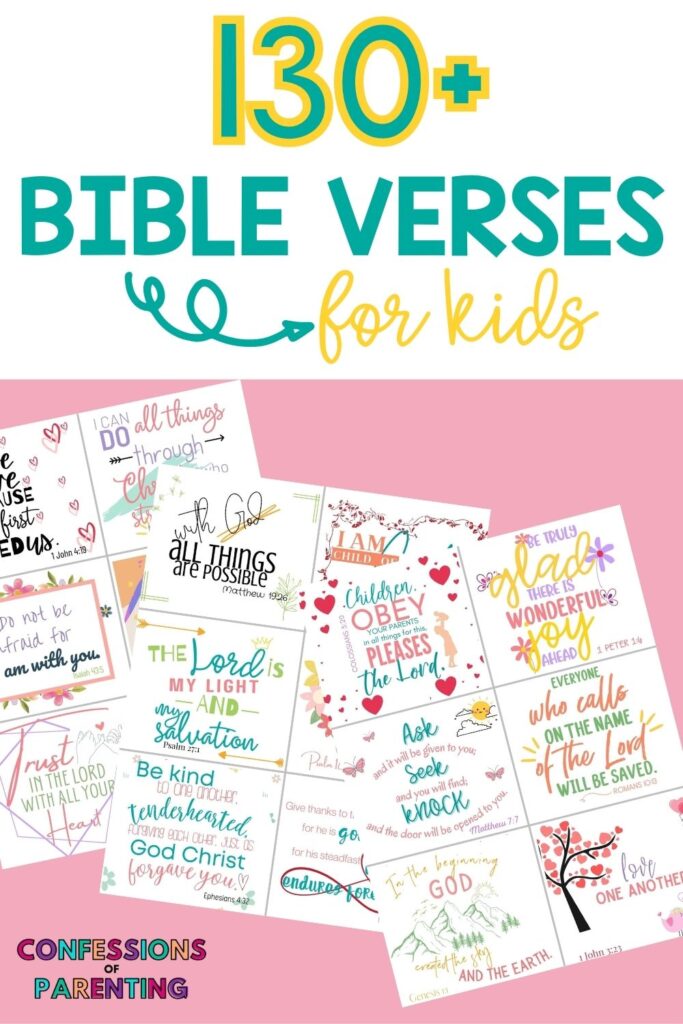 The Best Bible Verses for Kids
Want to grab our printable bible Verse cards? Download our 18 bible verse cards here.
Grandchildren are for the aged a crown while being the pride of the parents.

Proverbs 17:6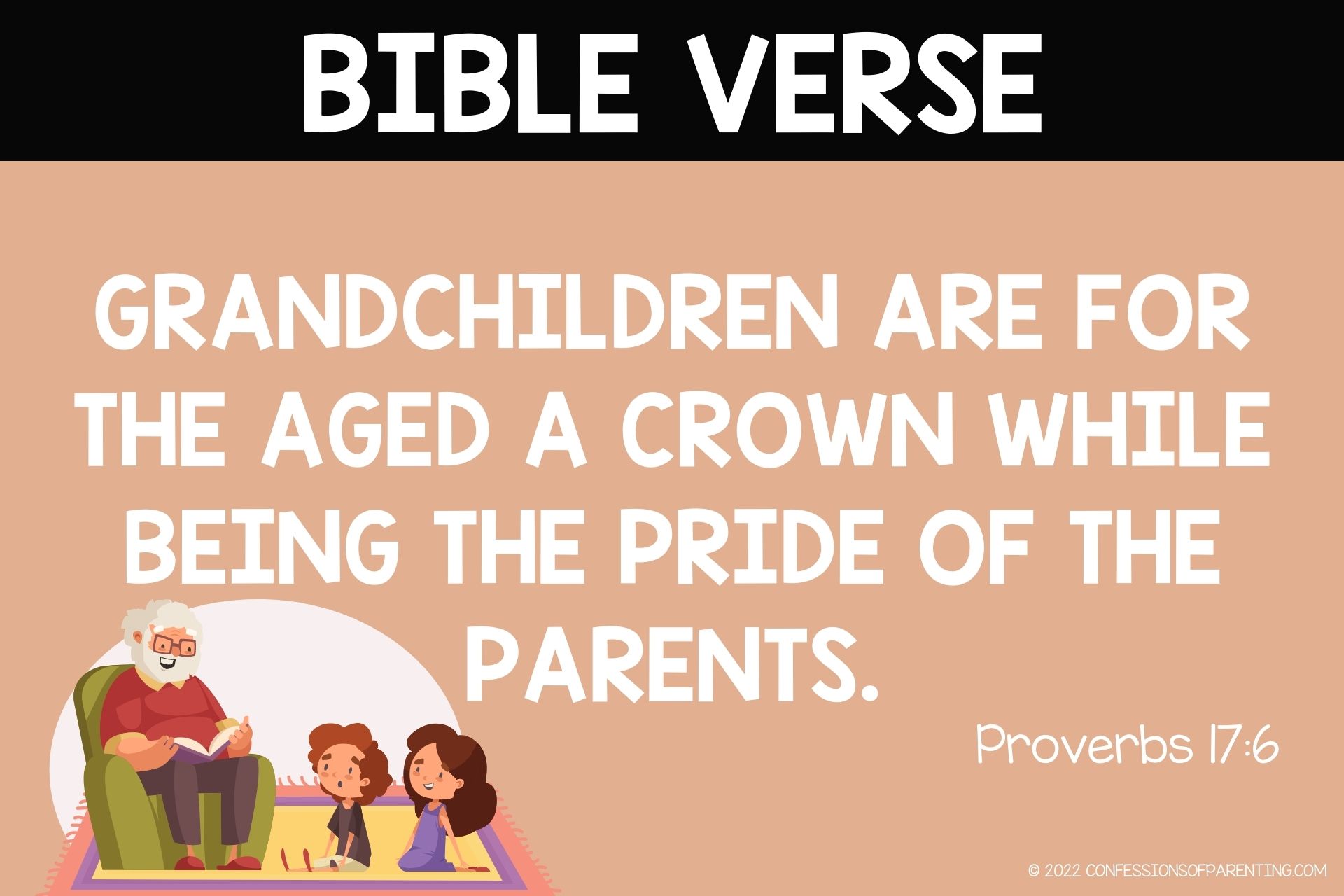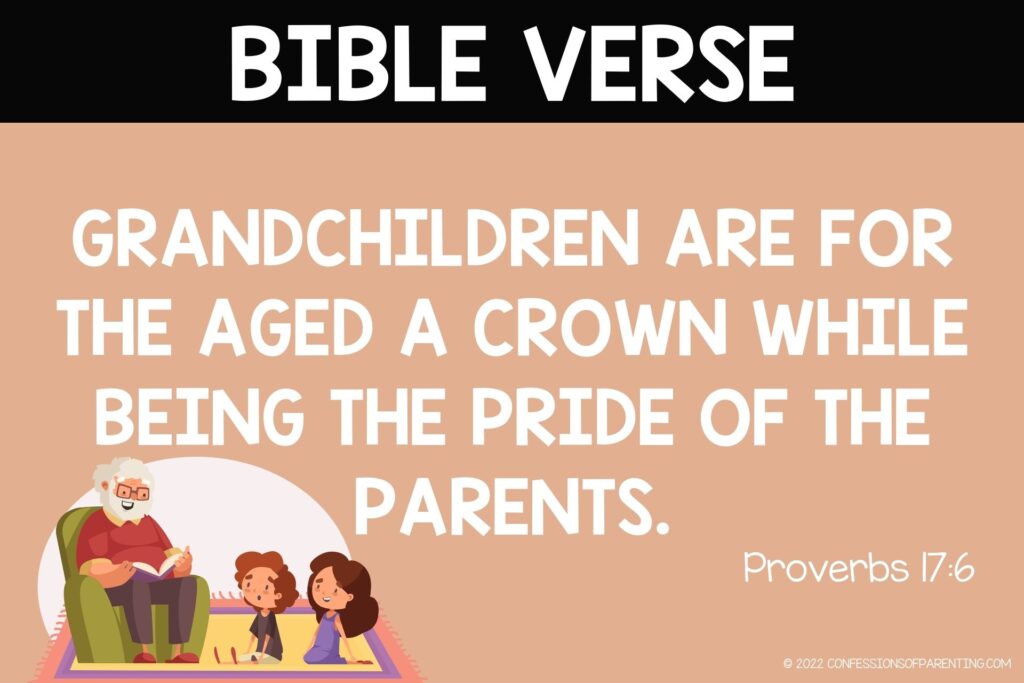 Children are the Lord's reward and gift.

Psalm 127:3
A woman goes through much pain in birthing which she forgets joyously after her child is born.

John 16:21
Praise the Lord for He makes the barren woman a mother and her house a home.

Psalm 113:9
As a parent, my greatest joy is when my children walk in truth and the Lord's way.

3 John 1:4
I prayed to the Lord and He granted me this child.

1 Samuel 1:27
A mother's children call her blessed in the Lord.

Proverbs 31:28
Every perfect and good gift is from God above.

James 1:17
Children are like a warrior's arrows when they are born to a young man. He who has his quiver filled with them is a joyous man!

Psalm 127:4-5
The father of a righteous child who is wise and walks in the Lord rejoices and has great joy.

Proverbs 23:24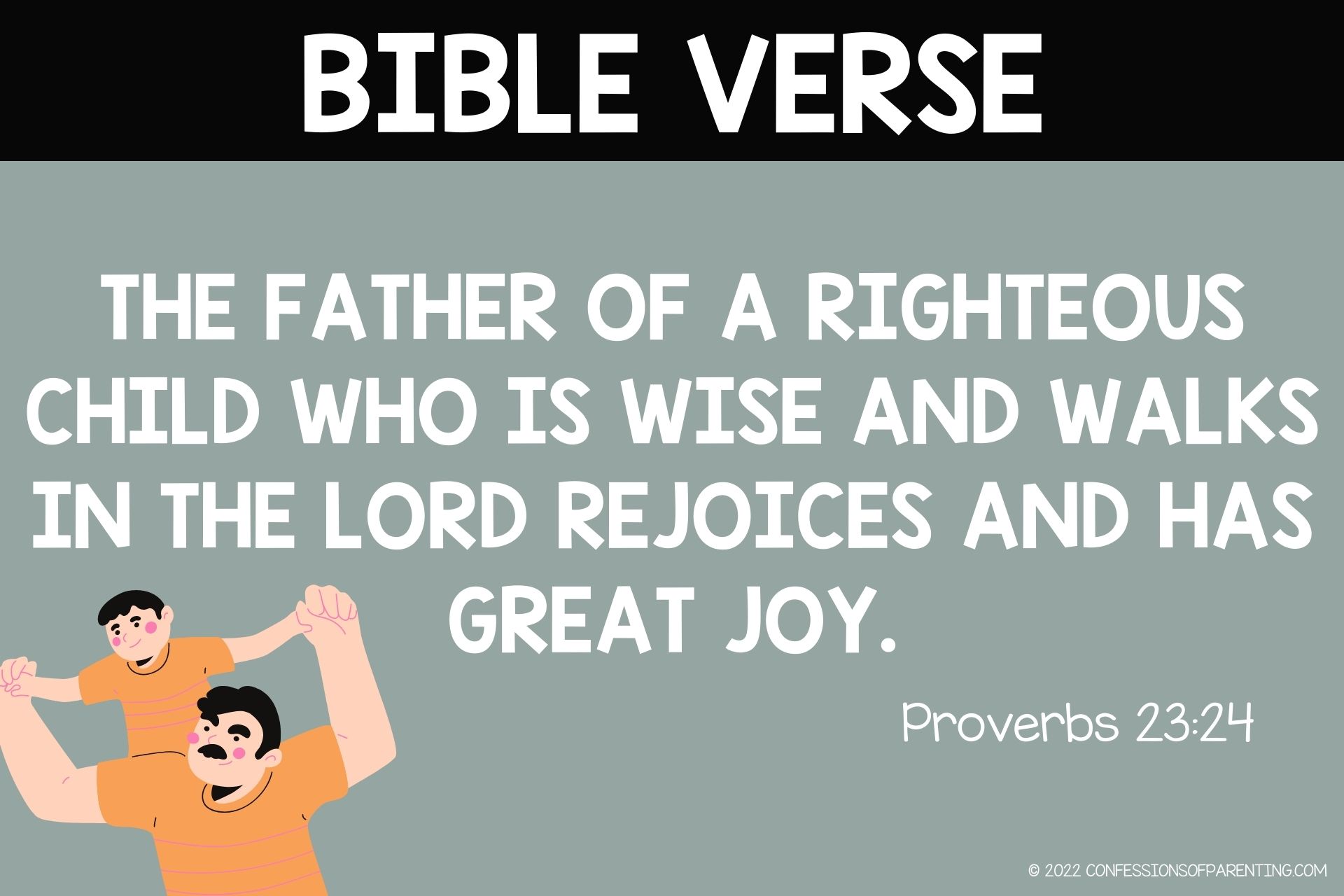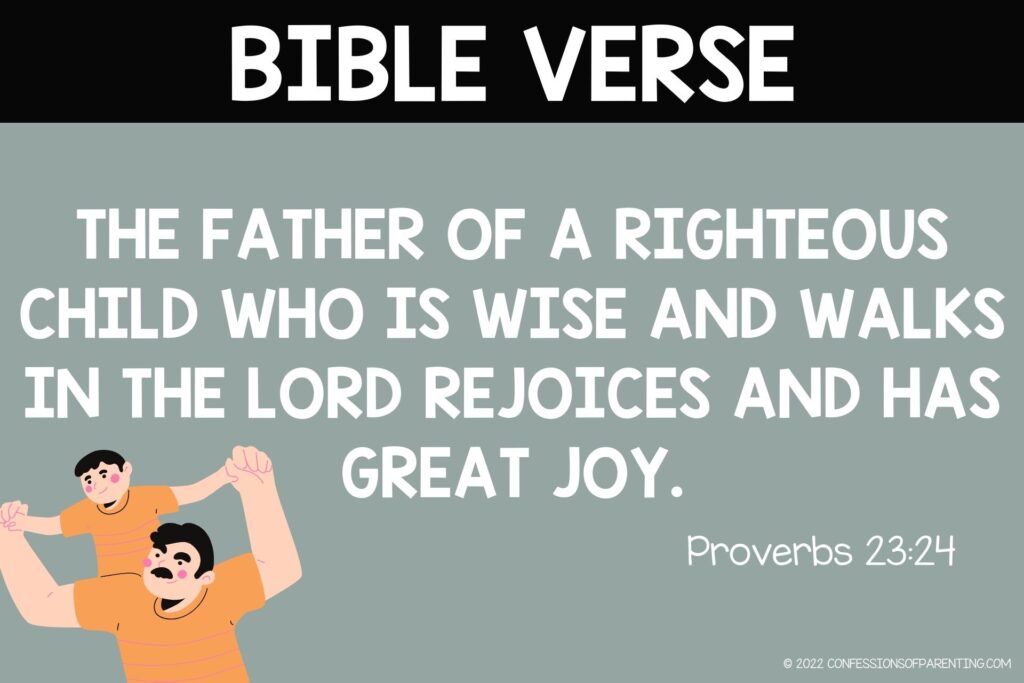 Do not think of earthly things. Think about heavenly things.

Colossians 3:2
Believe in the Lord Jesus, and you are saved.

Acts 16:31
The Lord is kind and good to all.

Psalm 145:9
Trust the Lord your God with all your being and heart.

Proverbs 3:5
Keeping God's commandments is love for God.

1 John 5:3
Let all that breathes praise Our Lord!

Psalm 150:6
I am and will always be with you.

Matthew 28:20
Each day and today is made by the Lord.

Psalm 118:24
I am a Child of God.

John 1:12
Love yourself and one another.

1 John 3:23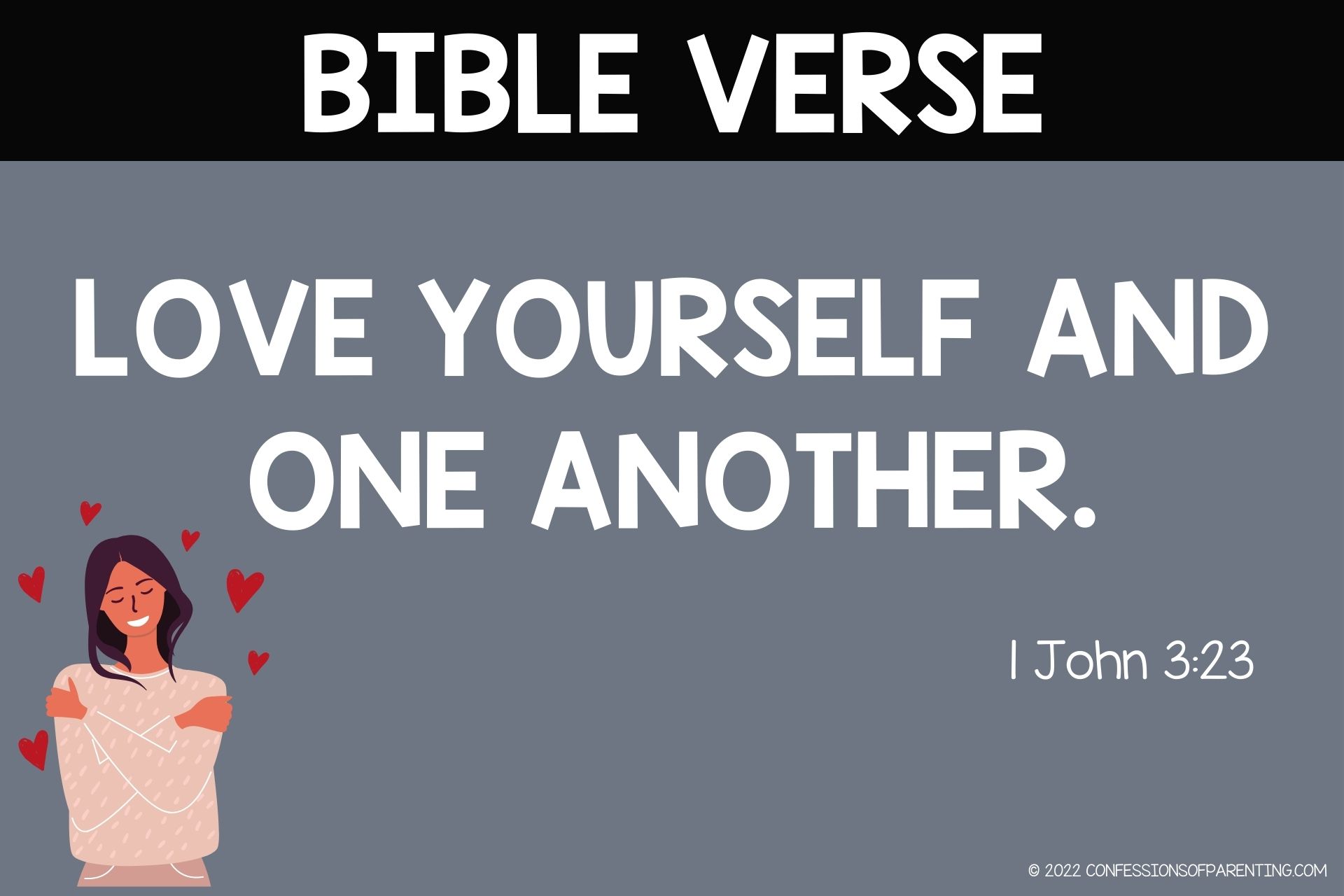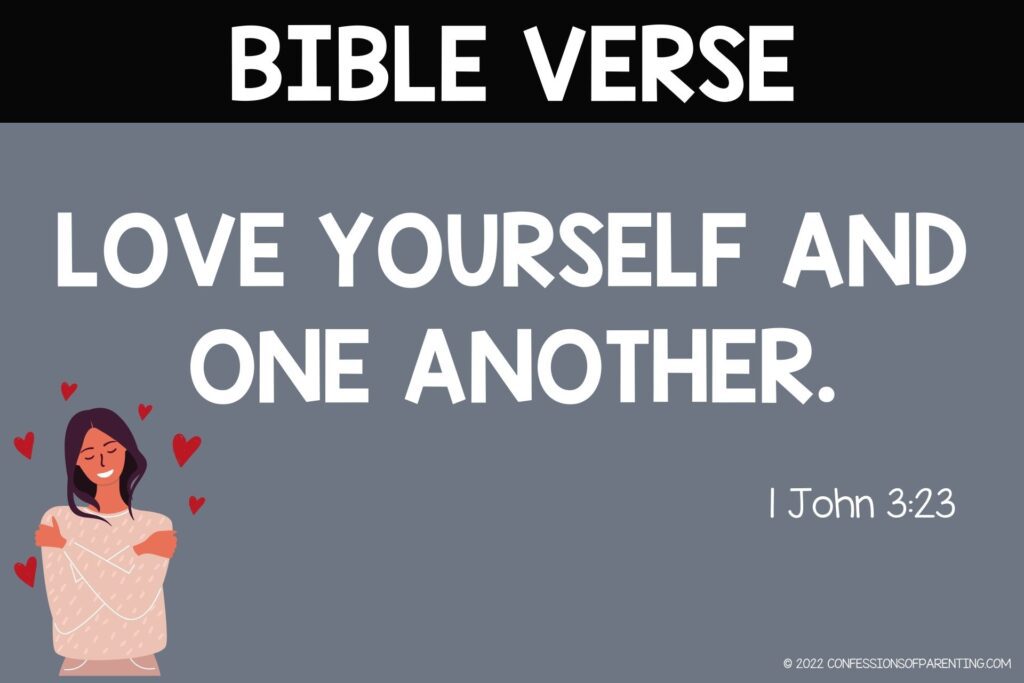 The Lord is my Light and my salvation

Psalms 27:1
God's word is without a flaw.

Proverbs 30:5
God made men and women both and created them in His own image.

Genesis 1:27
Yes, Lord, you delivered me from my mother's womb and taught me to trust in you as I feed at my mother's breast.

Psalm 22:9
I knew and chose you from a time before I formed you in the womb of your mother.

Jeremiah 1:5
Your hands fashioned and made me while giving me the understanding to follow and learn your commandments.

Psalm 119:73
I praise the Lord because I know that I am wonderfully and fearfully made by God!

Psalm 139:14
For Loving Lord, you created me and made my being while putting me together in my mother's womb.

Psalm 139:13
My being and frame were not hidden from you Lord as you made me in the secret place where I was knit together wonderfully in the earth's depths.

Psalm 139:15
Listen, Jacob's descendants and all in Israel. I have carried and cared for you from before you were born.

Isaiah 46:3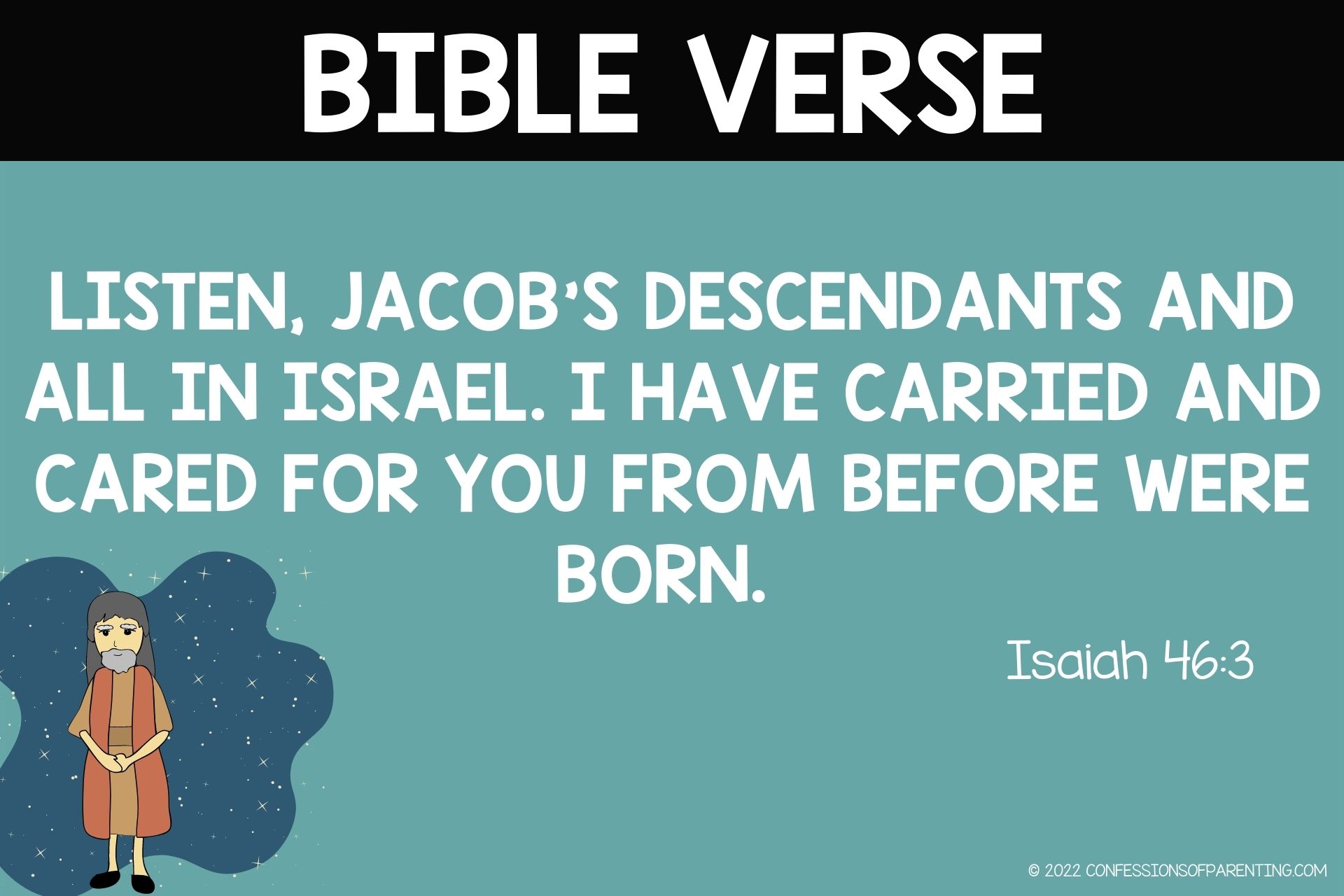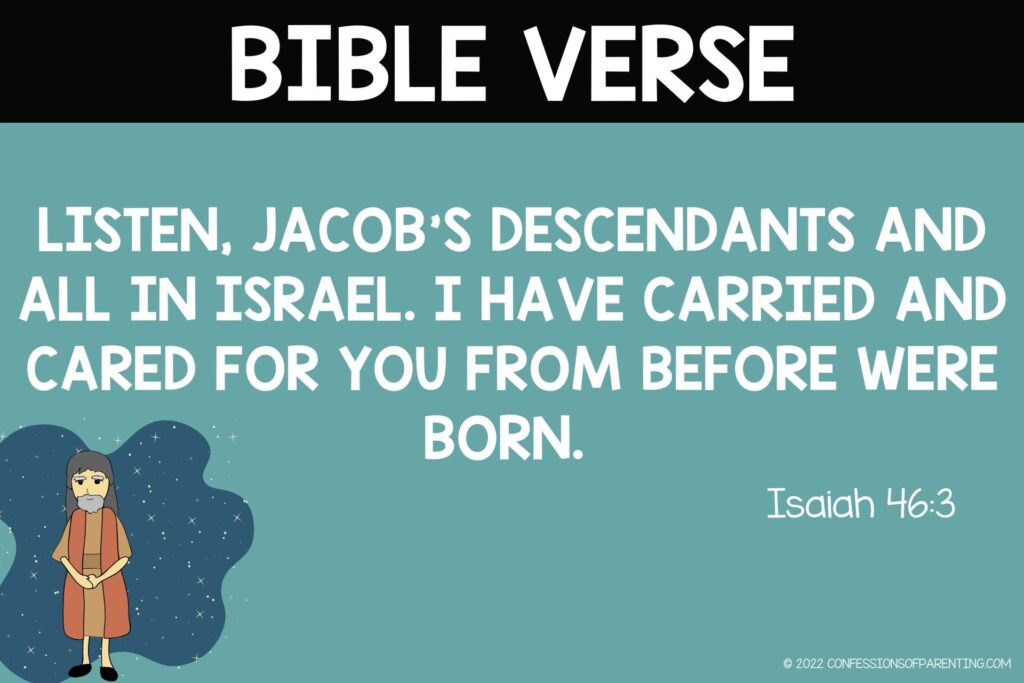 You Lord saw my unformed body and all my ordained days which were written in your book, even before any of them came to be.

Psalm 139:16
Our God created my servants and me. He created us alike and both in the womb.

Job 31:15
Your Heavenly Father is unwilling that any little child perishes and not be saved.

Matthew 18:14
The Lord is my rock, my fortress, and my Savior.

Psalms 18:2
My child, follow your father's instruction, and never forsake your mother's teaching. They are ornaments like a graceful flower garland on your head and a pendant around your neck.

Proverbs 1:8-9
Children, always obey your parents because it is right and you belong to Our Lord. The first commandment is to "Honor your mother and father." This is my promise if you do so. You will have a long life and all things will go well for you.

Ephesians 6:1-3
Children, please the Lord and obey your parents in everything you do.

Colossians 3:20
Oh sons, hear me! You are blessed when you keep my ways. Be wise, hear my instruction and never neglect it.

Proverbs 8:32-33
Come and listen to me, my children, for I will teach you to walk in the fear of our Lord.

Psalm 34:11
Dear children, stay away from idol-worship.

1 John 5:21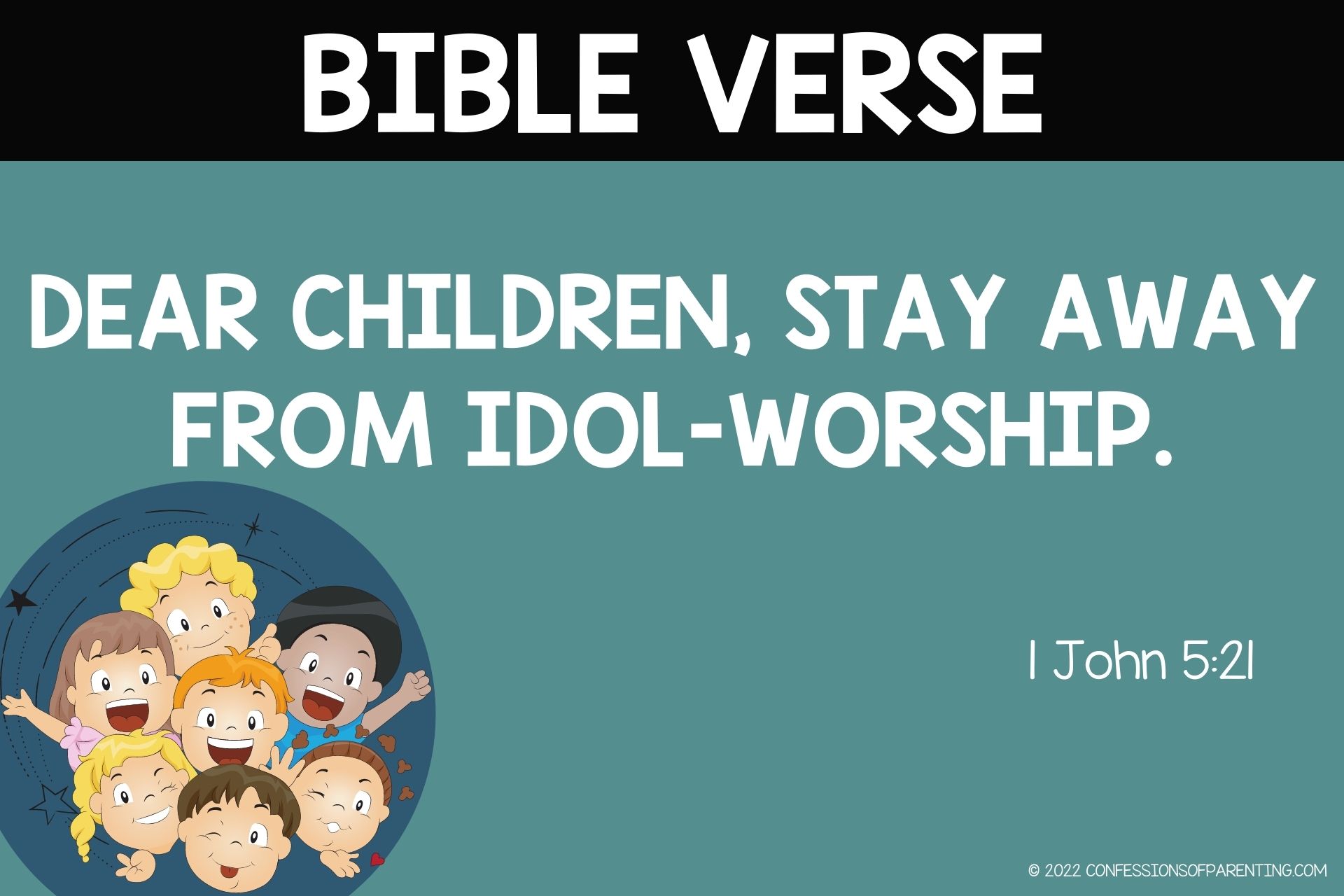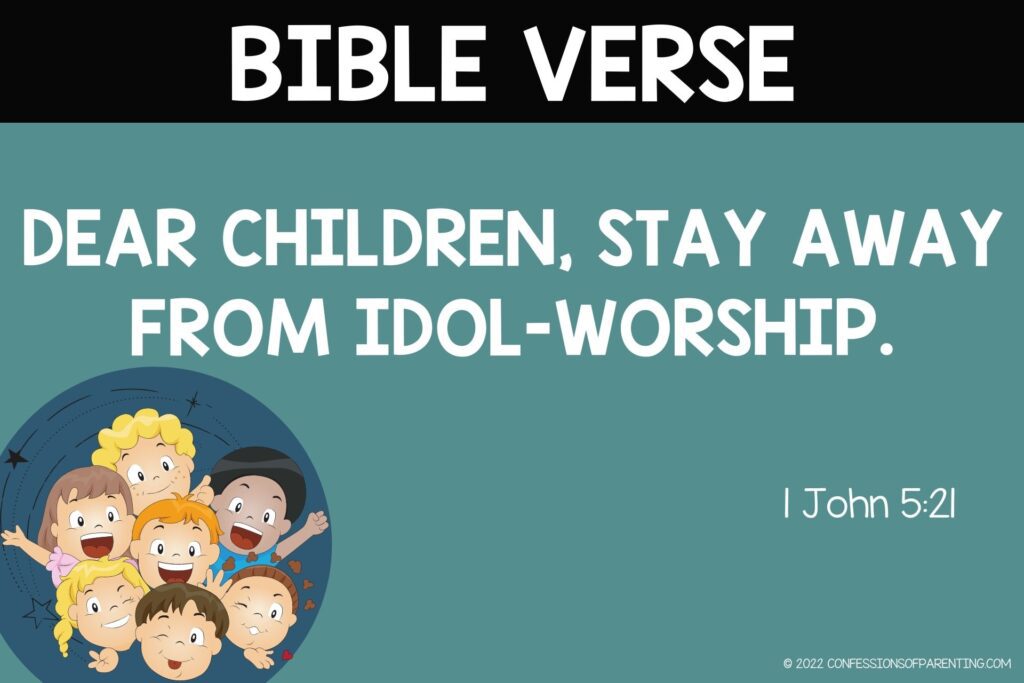 Even as a child if your conduct is upright and pure, you will gain renown for your acts.

Proverbs 20:11
But you must be faithful to all the things your parents taught you. You know you can trust them and what they say is true. They have taught you the Holy Scriptures from childhood, and hence you have the wisdom to receive salvation by trusting Our Lord Jesus Christ.

2 Timothy 3:14-15
Don't let anyone look at you as a child. Be an example for believers in your conduct, speech, faith, love, and purity.

1 Timothy 4:12
Those who are younger must accept the elder's authority while dressing in humility as you interact with one another, for "God will give grace to a humble heart and oppose the proud heart."

1 Peter 5:5
When the disciples rebuke people for bringing their children to Jesus for His blessings, Jesus says, "Do not stop the little ones from coming to me for to them belongs all the riches and the kingdom of heaven."

Matthew 19:13-14
Truly I tell all of you, if you do not receive the kingdom of God as a little child does, you will never enter His Heavenly Kingdom. Then He took the children, held them in His arms and blessed them by placing His hands on them.

Mark 10:15-16
Any person who welcomes a little child to come to me is welcoming me.

Matthew 18:5
But Jesus, knowing how they reasoned, placed a child at His side saying, "Whoever uses my name and receives this child, receives me. Whoever receives me also receives God who has sent me. The little ones who are considered the least are great among you all."

Luke 9:47-48
Beware that you don't mistreat and look down on children for their angels are in my heavenly Father's presence always.

Matthew 18:10
If you start children off with faith and trust in the right ways, they will not turn from this path when they are older.

Proverbs 22:6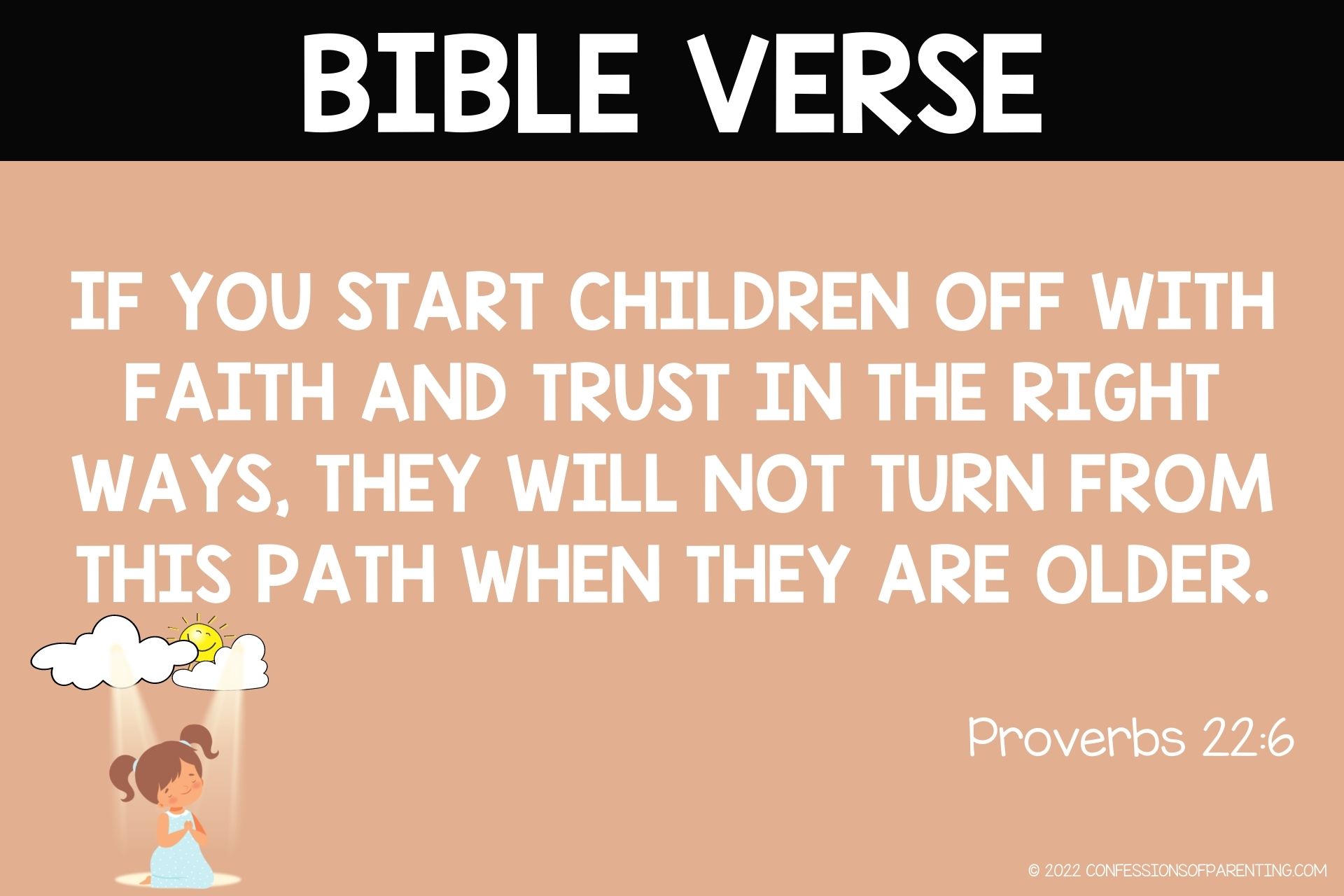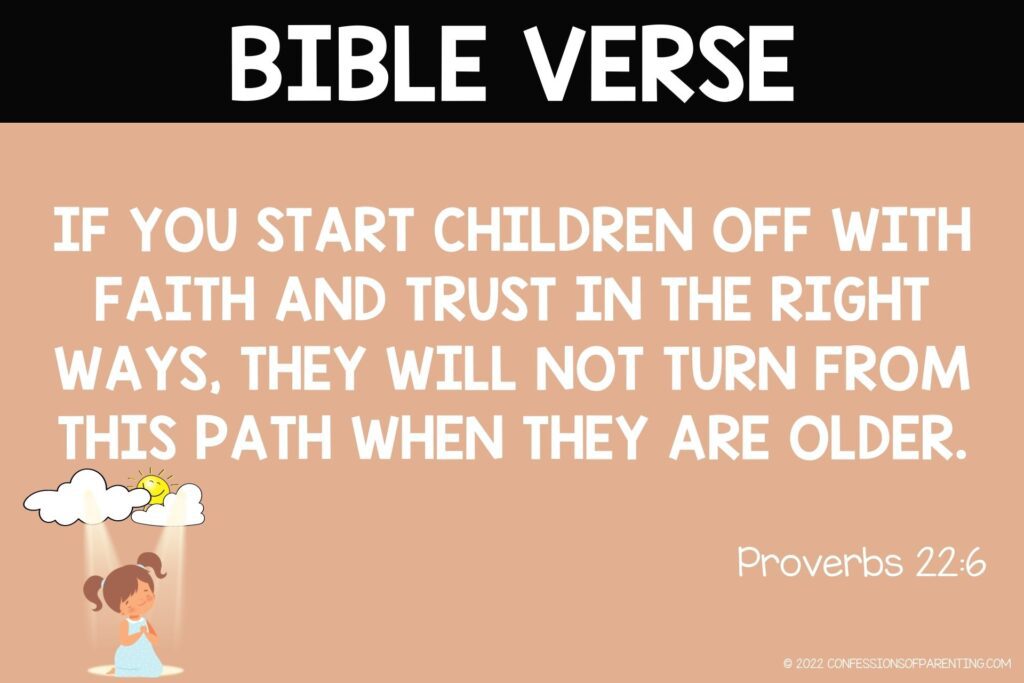 I've have done these things so you can tell your grandchildren and children how I made gave and displayed signs to make a mockery of the Egyptians and that you would know that I am your God, the Lord.

Exodus 10:2
And these commandments shall be written in your hearts. Teach your children my commandments diligently, talking of them when you are at home, when you walk, sleep and wake up.

Deuteronomy 6:6-7
Discipline children and do not become an abettor of their death.

Proverbs 19:18
Religion that is pure and undefiled before God the Father is this: to visit orphans and widows in their affliction, and to keep oneself unstained from the world.

James 1:27
Have I not commanded you? Be strong and courageous. Do not be frightened, and do not be dismayed, for the LORD your God is with you wherever you go.

Joshua 1:9
Rejoice in the Lord always; again I will say, rejoice!

Philippians 4:4
And a second is like it: You shall love your neighbor as yourself.

Matthew 22:39
The LORD bless you and keep you.

Numbers 6:24
Let the word of Christ dwell in you richly, teaching and admonishing one another in all wisdom, singing psalms and hymns and spiritual songs, with thankfulness in your hearts to God.

Colossians 3:16
Jesus Christ is the same yesterday, today and forever.

Hebrews 13:8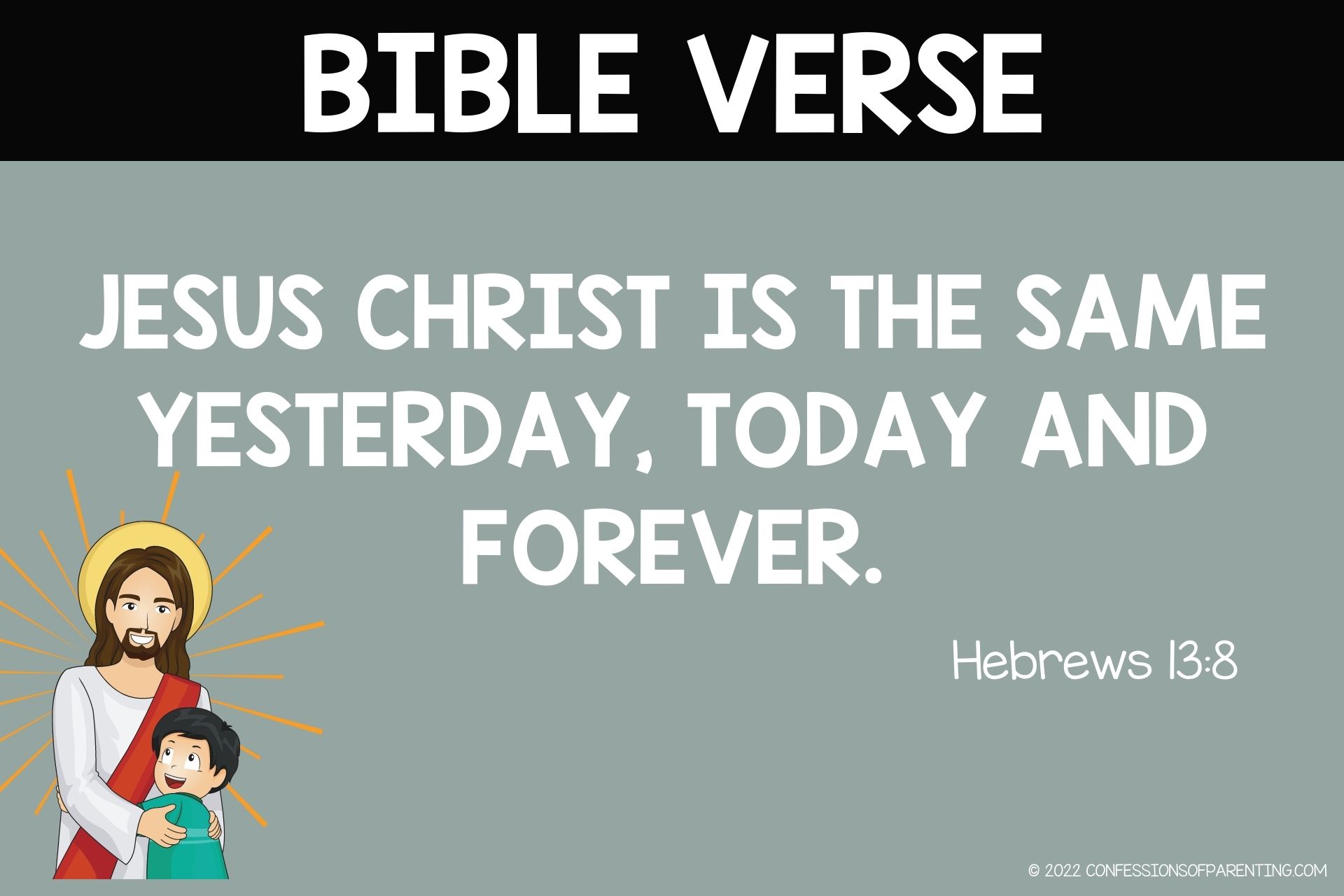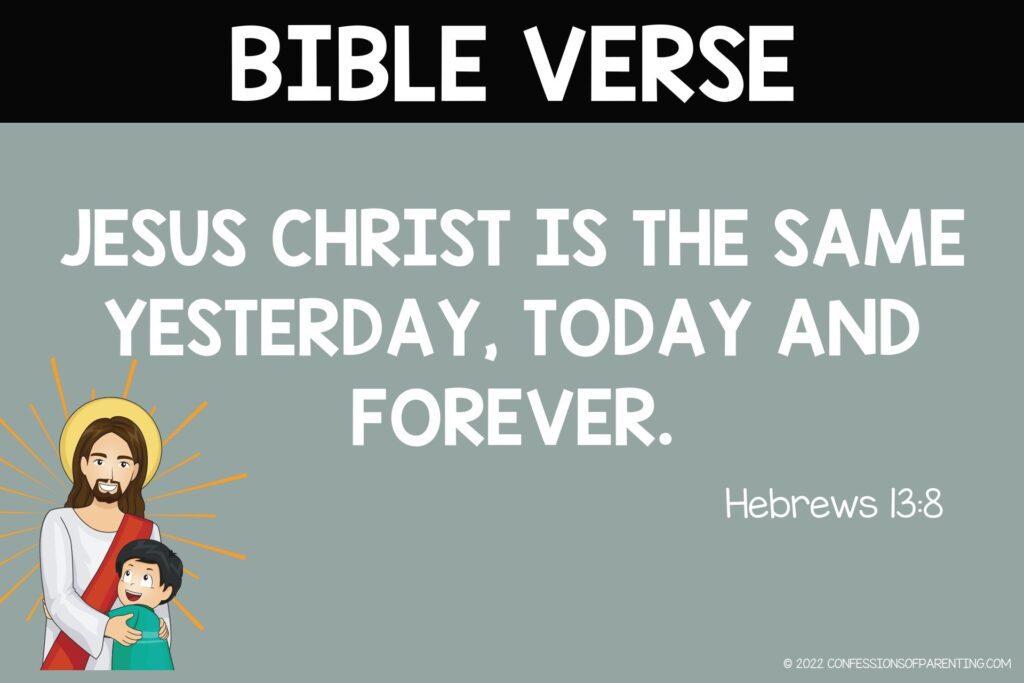 For 'everyone who calls on the name of the Lord will be saved.

Romans 10:13
For all have sinned and fall short of the glory of God.

Romans 3:23
You are the light of the world. A city set on a hill cannot be hidden.

Matthew 5:14
This is the message we have heard from him and proclaim to you, that God is light, and in him is no darkness at all.

1 John 1:5
Be kind to one another, tenderhearted, forgiving one another, as God in Christ forgave you.

Ephesians 4:32
When I am afraid, I put my trust in you.

Psalm 56:3
Your word is a lamp to my feet and a light to my path.

Psalm 119:105
Ask and it will be given to you; seek and you will find; knock and the door will be opened to you.

Matthew 7:7
Give thanks to the LORD, for he is good, for his steadfast love endures forever.

Psalm 136:1
And as you wish that others would do to you, do so to them.

Luke 6:31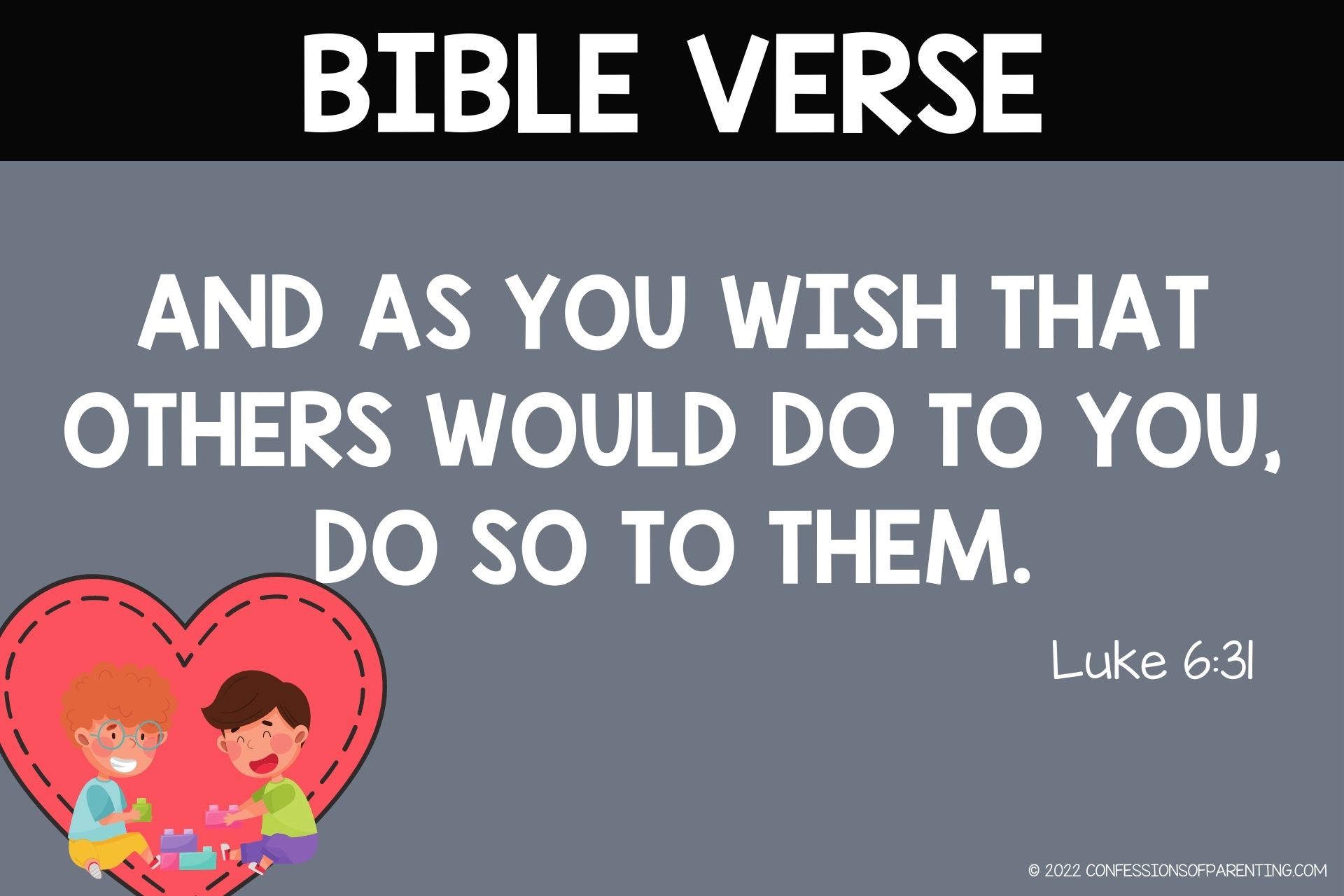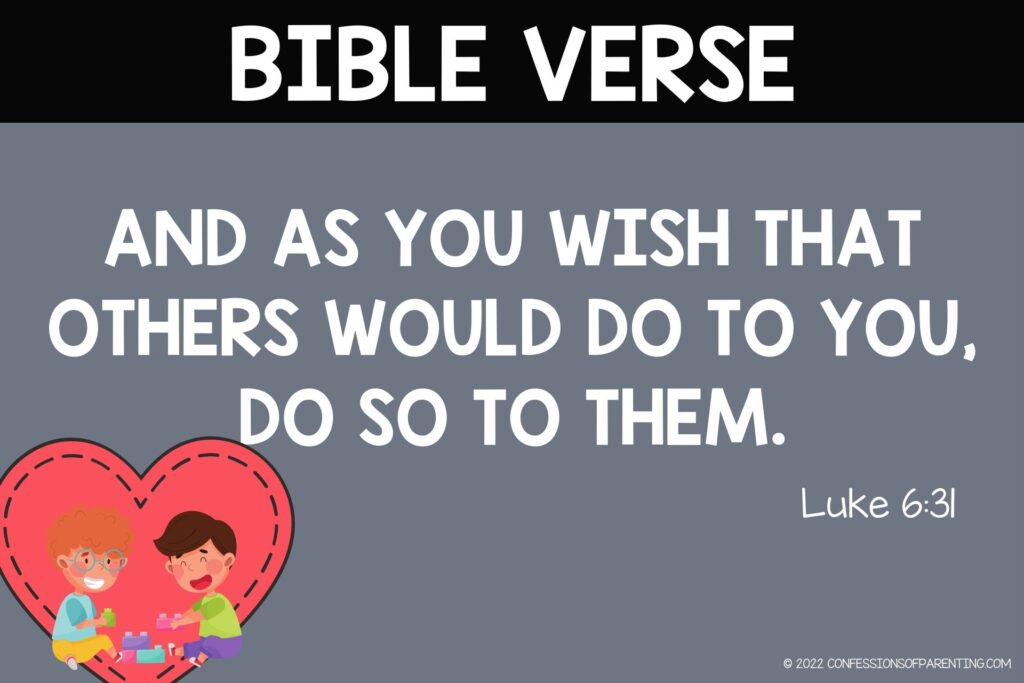 I can do all things through Christ who strengthens me.

Philippians 4:13
I give you thanks, O LORD, with my whole heart; before the gods I sing your praise.

Psalm 138:1
For thus said the Lord GOD, the Holy One of Israel, 'In returning and rest you shall be saved; in quietness and in trust shall be your strength.'

Isaiah 30:15
Be truly glad there is wonderful joy ahead.

1 Peter 1:6
Do to others as you would have them do to you.

Luke 6:31
Love one another.

1 John 3:23
I can do all this through him who gives me strength.

Philippians 4:13
Trust in the LORD with all your heart and lean not on your own understanding; in all your ways submit to him, and he will make your paths straight.

Proverbs 3:5-6
For God so loved the world, that he gave his only Son, that whoever believes in him should not perish but have eternal life.

John 3:16
How can a young man keep his way pure? By guarding it according to your word.

Psalm 119:9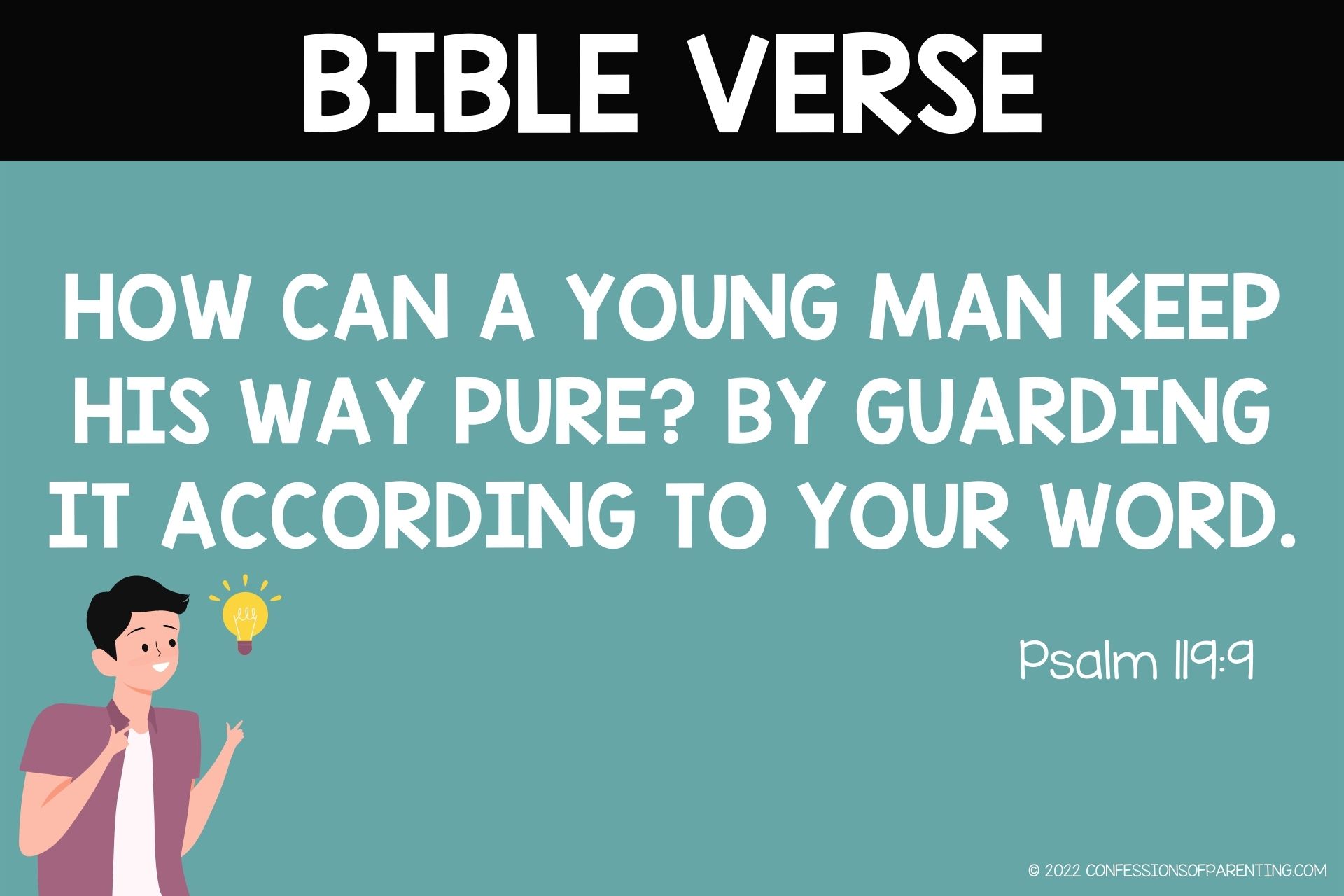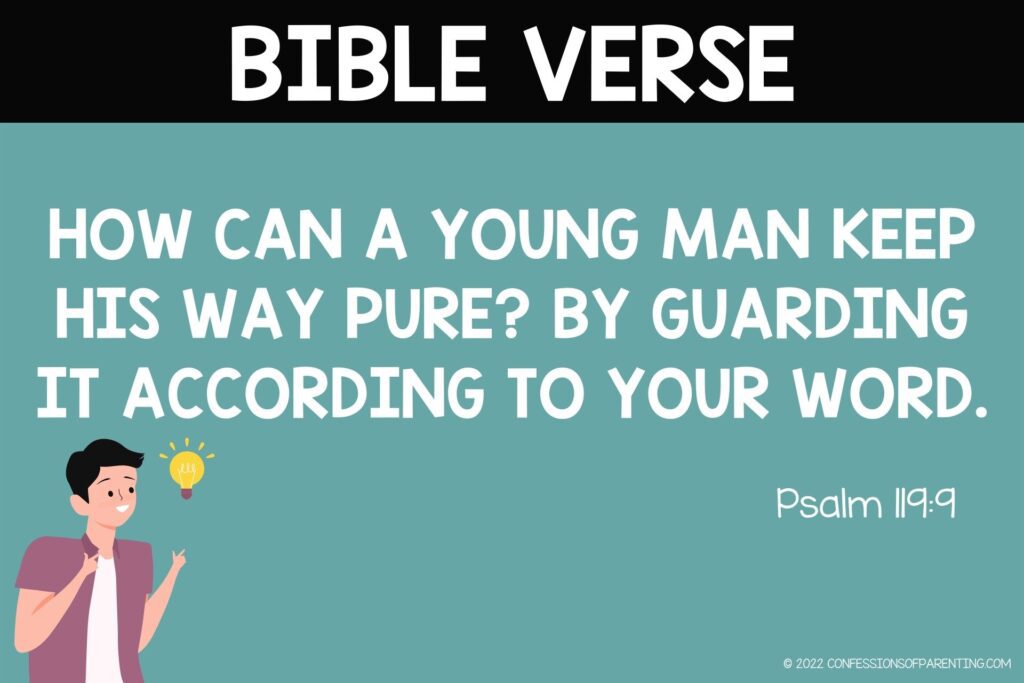 So do not fear, for I am with you; do not be dismayed, for I am your God. I will strengthen you and help you; I will uphold you with my righteous right hand.

Isaiah 41:10
Do all things without complaining and arguing.

Philippians 2:14
For we are His workmanship, created in Christ Jesus for good works, which God prepared beforehand that we should walk in them.

Ephesians 2:10
Be kind and compassionate to one another, forgiving each other, just as in Christ God forgave you.

Ephesians 4:32
For everyone who calls on the name of the Lord will be saved.

Romans 10:13
Do not be overcome by evil, but overcome evil with good.

Romans 12:21
Let each of you look out not only for his own interests, but also for the interests of others.

Philippians 2:4
Love your neighbor as yourself.

Matthew 22:39
Let the peace of Christ rule in your hearts, since as members of one body you were called to peace. And be thankful.

Colossians 3:15
Do nothing out of selfish ambition or vain conceit. Rather, in humility value others above yourselves.

Philippians 2:3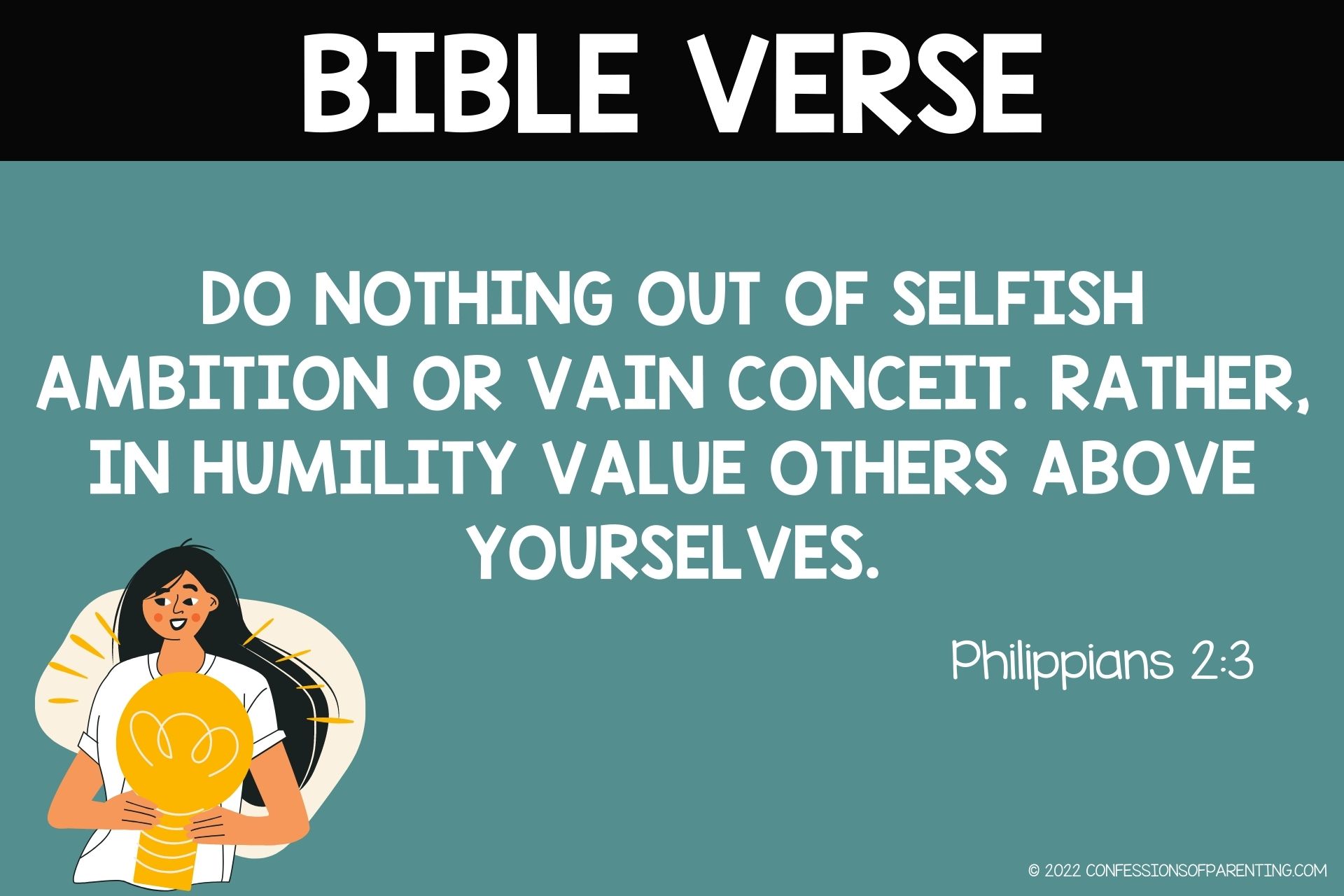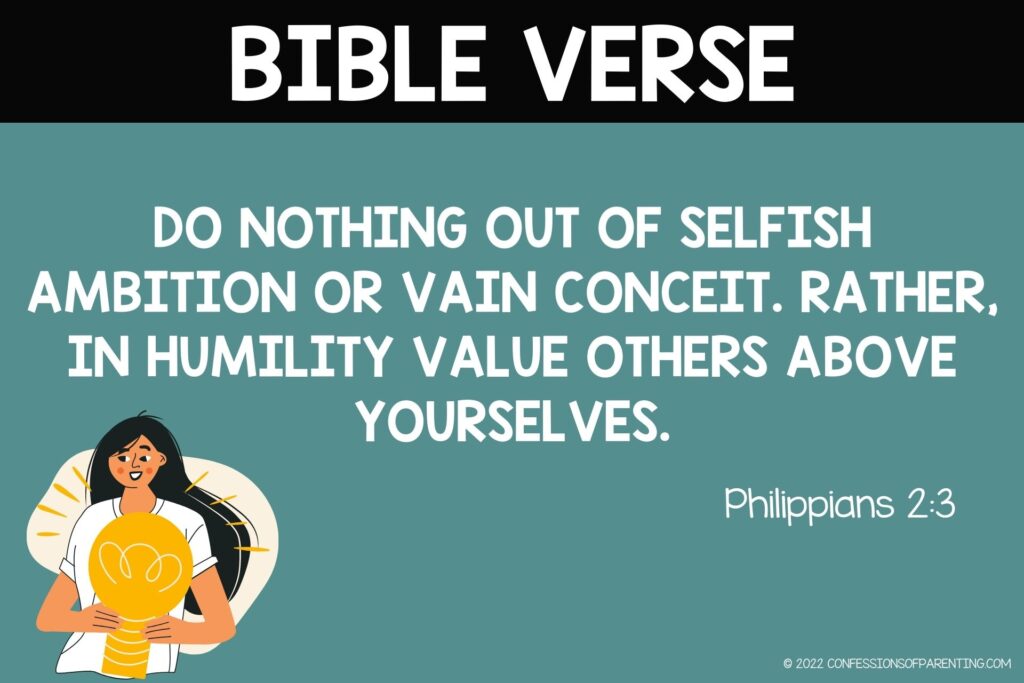 No temptation has overtaken you except such as is common to man; but God is faithful, who will not allow you to be tempted beyond what you are able, but with the temptation will also make the way of escape, that you may be able to bear it.

1 Corinthians 10:13
Give thanks to the LORD, for he is good; his love endures forever.

Psalm 107:1
Let all that you do be done with love.

1 Corinthians 16:14
For you created my inmost being; you knit me together in my mother's womb. I praise you because I am fearfully and wonderfully made; your works are wonderful, I know that full well.

Psalm 139:13-14
Let us not become weary in doing good, for at the proper time we will reap a harvest if we do not give up.

Galatians 6:9
For the things which are seen are temporary, but the things which are not seen are eternal.

2 Corinthians 4:18
If God is for us, who can be against us?

Romans 8:31
But why do you judge your brother? Or why do you show contempt for your brother? For we shall all stand before the judgment seat of Christ.

Romans 14:10
Jesus said, 'Let the little children come to me, and do not hinder them, for the kingdom of heaven belongs to such as these.

Matthew 19:14
For the Spirit God gave us does not make us timid, but gives us power, love and self-discipline.

2 Timothy 1:7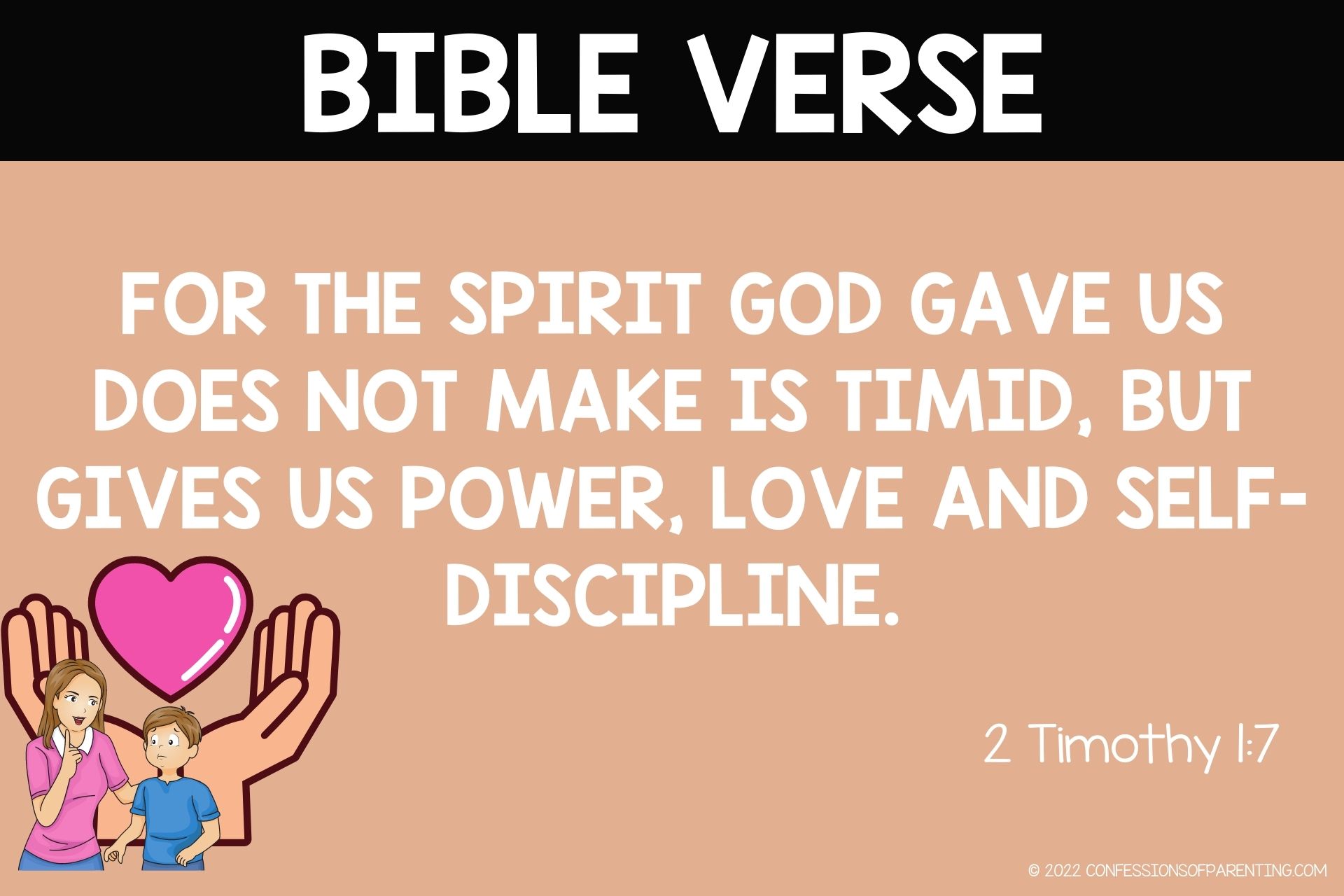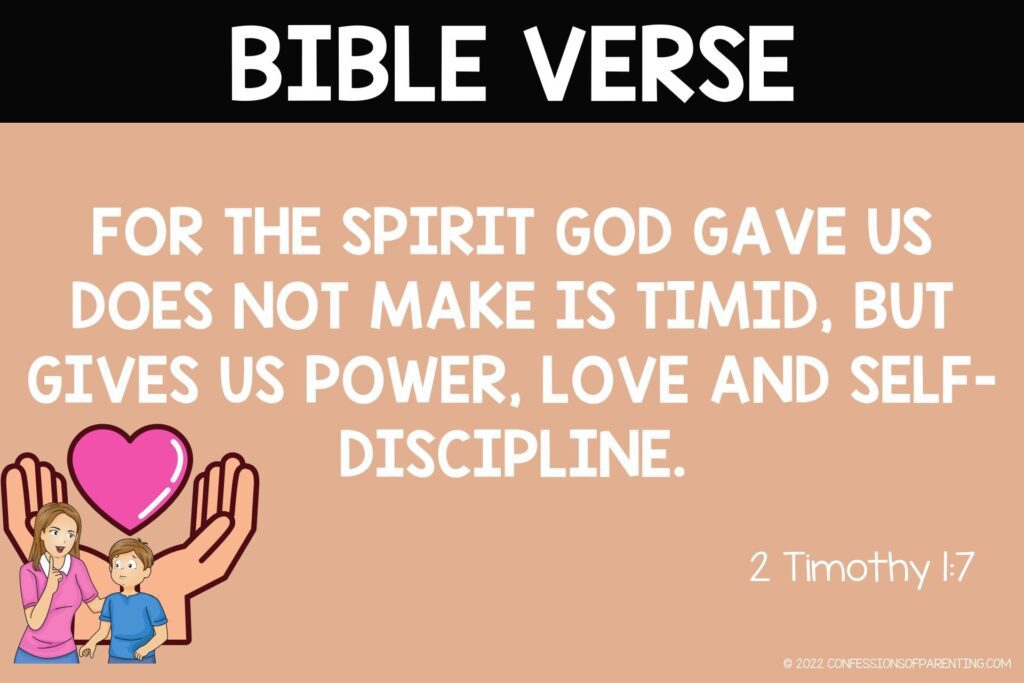 With God all things are possible.

Matthew 19:26
Therefore, if anyone is in Christ, he is a new creation.

2 Corinthians 5:16
Do not let any unwholesome talk come out of your mouths, but only what is helpful for building others up according to their needs, that it may benefit those who listen.

Ephesians 4:29
Now may the God of hope fill you with all joy and peace in believing, that you may abound in hope by the power of the Holy Spirit.

Romans 15:13
Therefore, my beloved, flee from idolatry.

1 Corinthians 10:14
All your children will be taught by the Lord, and great will be their peace.

Isaiah 54:13
Jesus replied: 'Love the Lord your God with all your heart and with all your soul and with all your mind.'

Matthew 22:37
Therefore, whether you eat or drink, or whatever you do, do all to the glory of God.

1 Corinthians 10:31
For He made Him who knew no sin to be sin for us, that we might become the righteousness of God in Him.

2 Corinthians 5:21
When I was a child, I spoke as a child, I understood as a child, I thought as a child; but when I became a man, I put away childish things.

1 Corinthians 13:11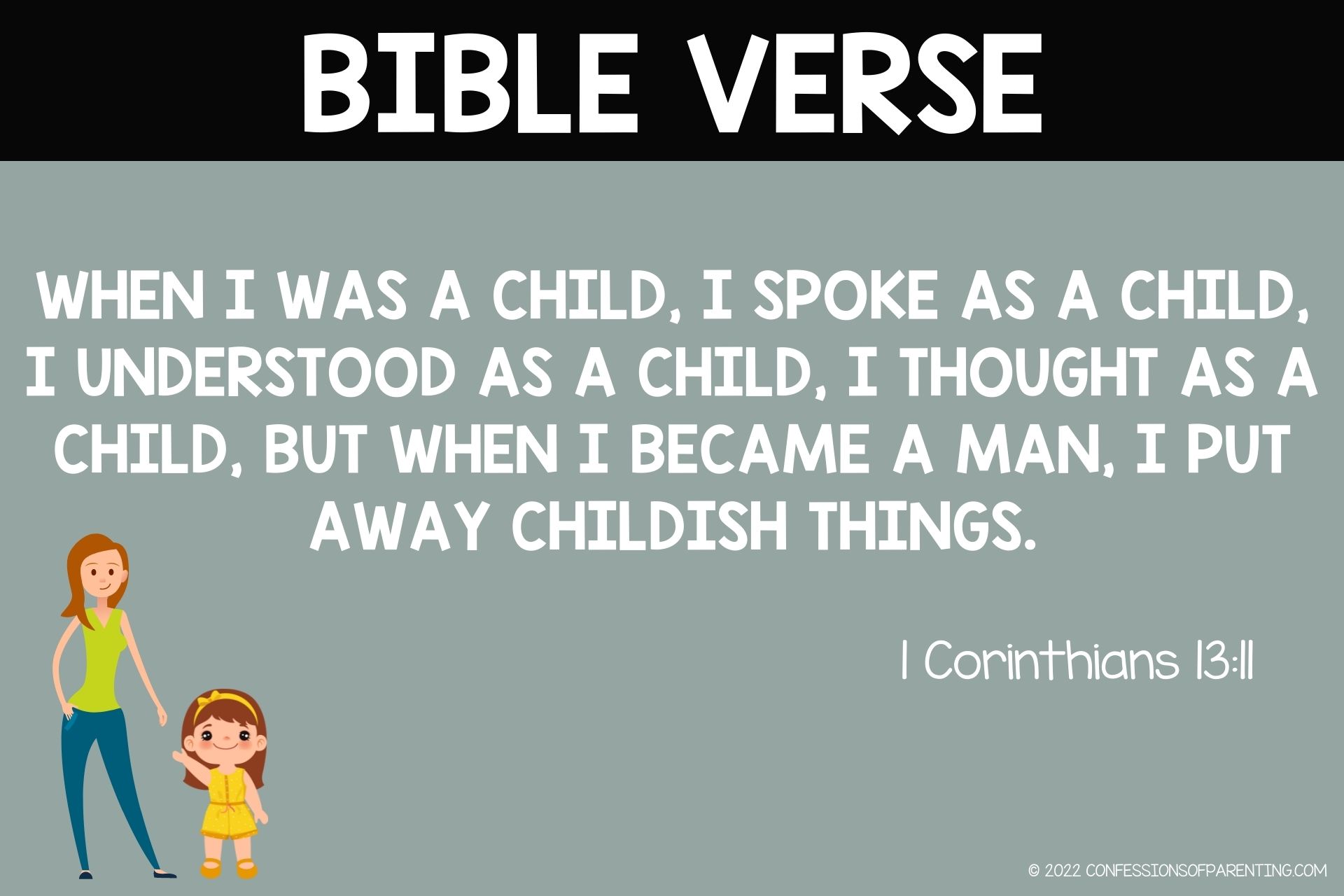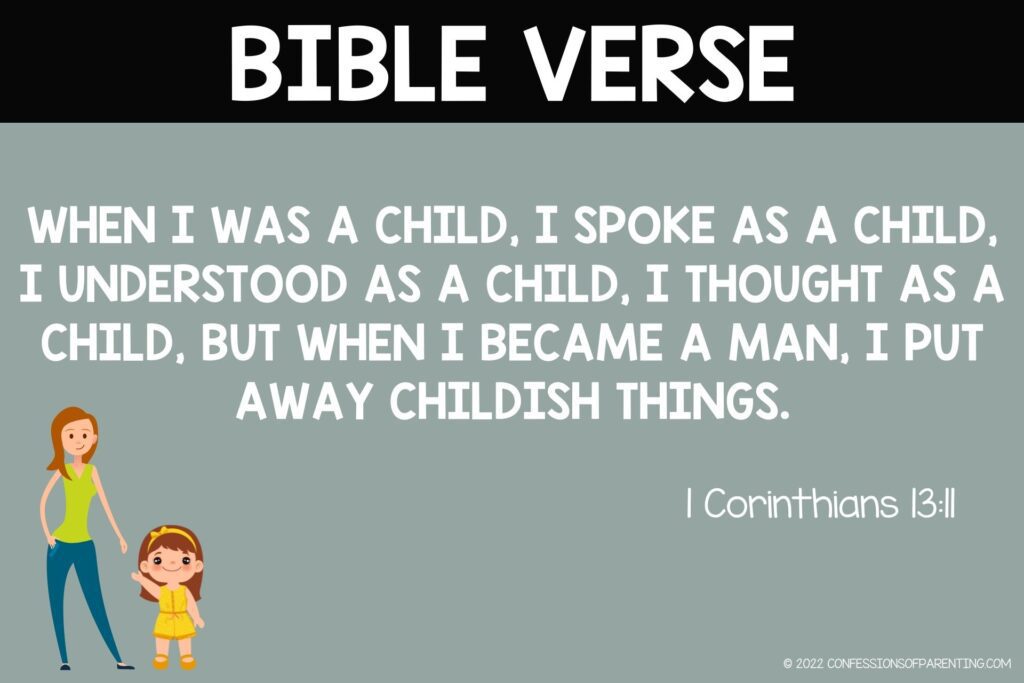 Peace I leave with you; my peace I give you. I do not give to you as the world gives. Do not let your hearts be troubled and do not be afraid.

John 14:27
Finally, brothers, whatever is true, whatever is honorable, whatever is just, whatever is pure, whatever is lovely, whatever is commendable, if there is any excellence, if there is anything worthy of praise, think about these things.

Philippians 4:8
You are the God who sees.

Genesis 16:13
A honest witness does not lie, a false witness breaths lies

Proverbs 14:5
And do not grieve the Holy Spirit

Ephesians 4:30
Whatever you do, do everything for the glory of God.

1 Corinthians 10:31
The heavens declare the glory of God.

Psalm 19:1
In the beginning, God created the heavens and the earth.

Genesis 1:1
Do not be afraid for I am with you.

Isaiah 43:5
The LORD knows the way of the righteous, but the way of the wicked will perish.

Psalm 1:6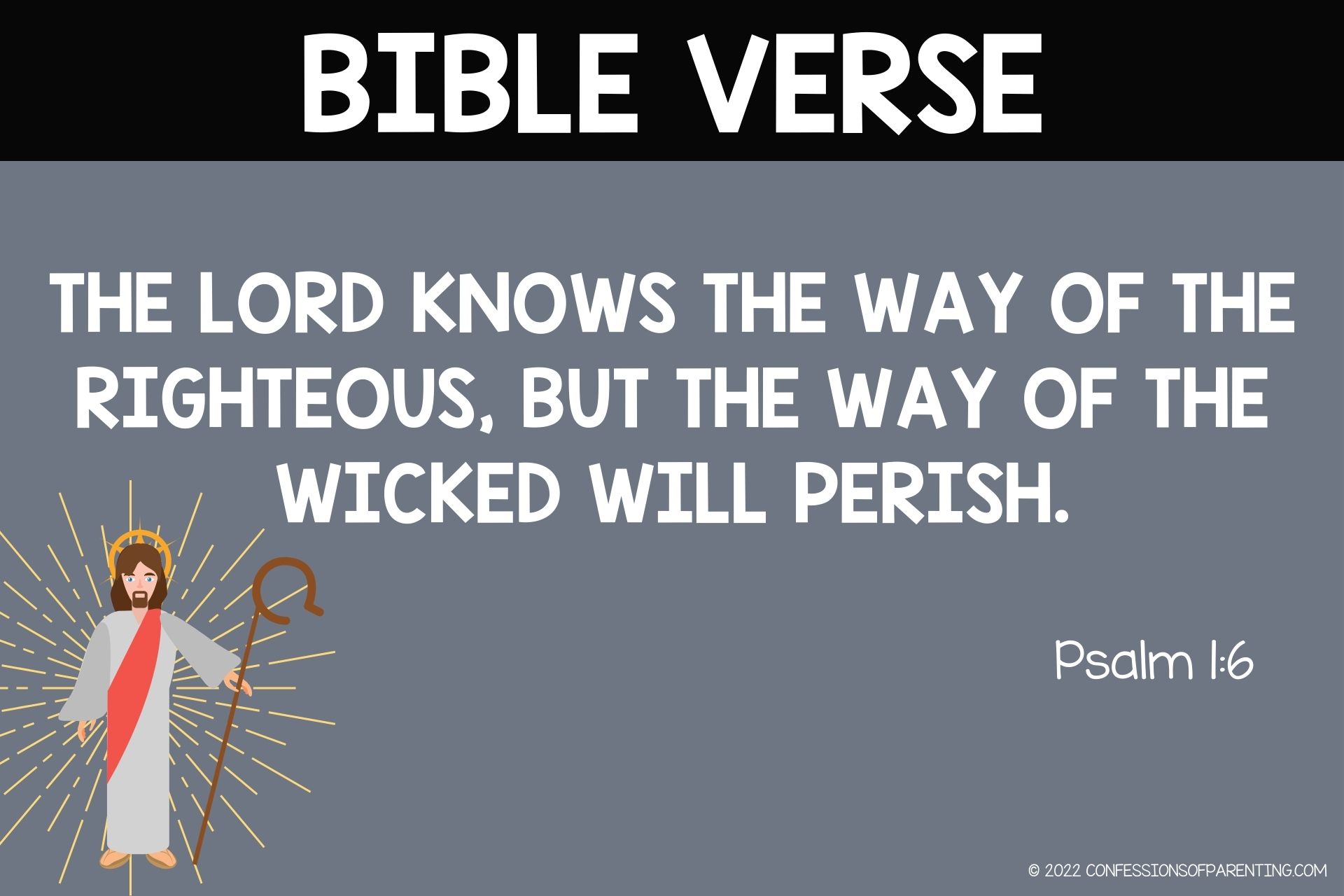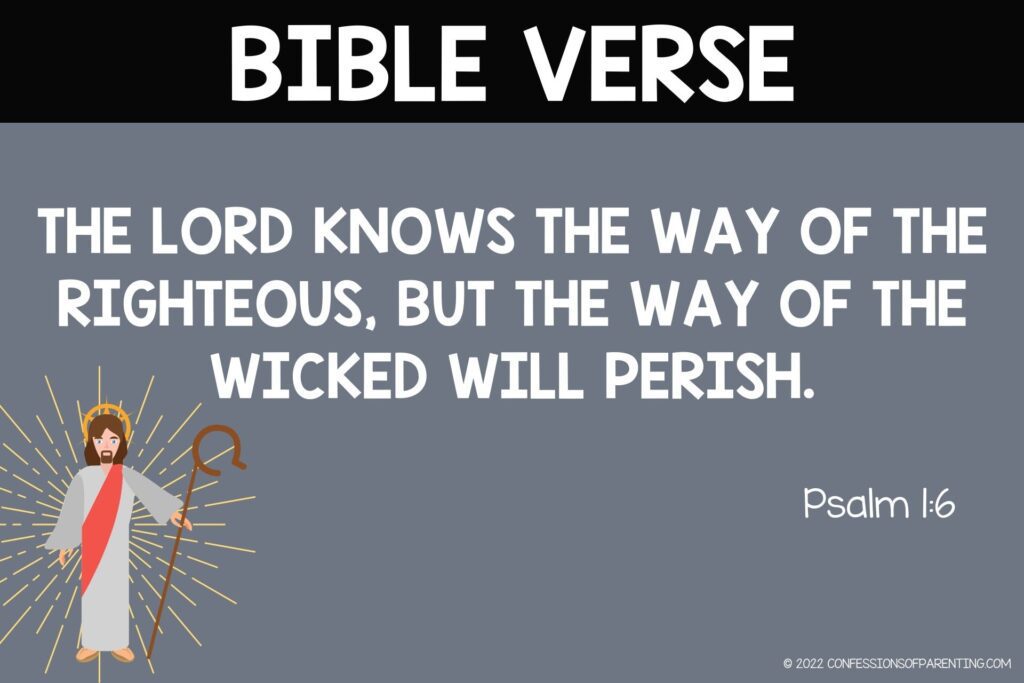 He is not here, he is risen!

Matthew 28:6
We must obey God rather than men.

Acts 5:29
Pray without ceasing.

1 Thessalonians 5:17
We love because he first loved us.

1 John 4:19
You are God's Masterpiece.

Ephesians 2:10
Be still, and know that I am God.

Psalm 46:10
The Lord gives wisdom.

Proverbs 2:6
Fear God and keep his commandments.

Ecclesiastes 12:13
Trust in the Lord forever, for the Lord God is an everlasting rock.

Isaiah 26:4
Do not be deceived: God is not mocked, for whatever one sows, that will he also reap.

Galatians 6:7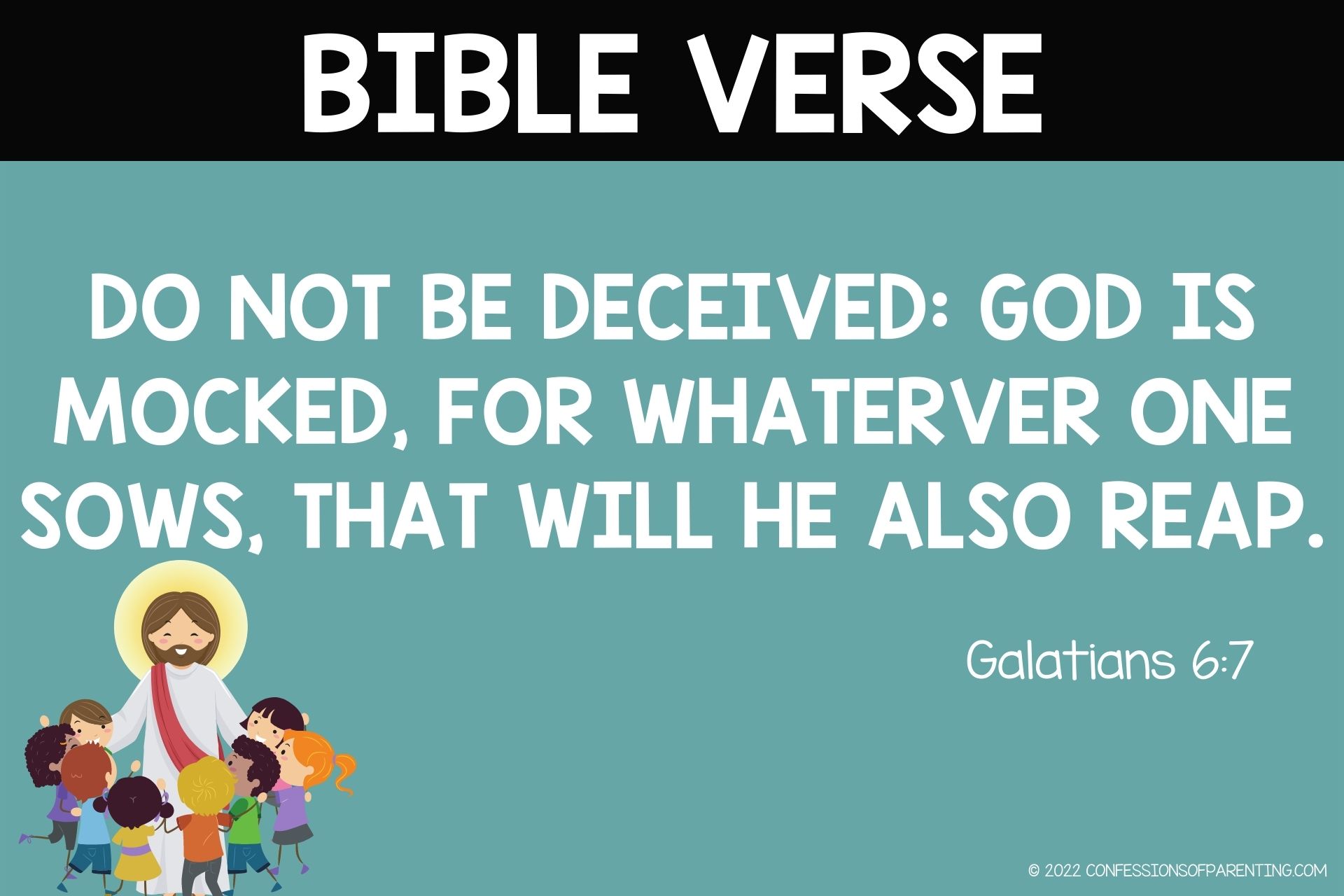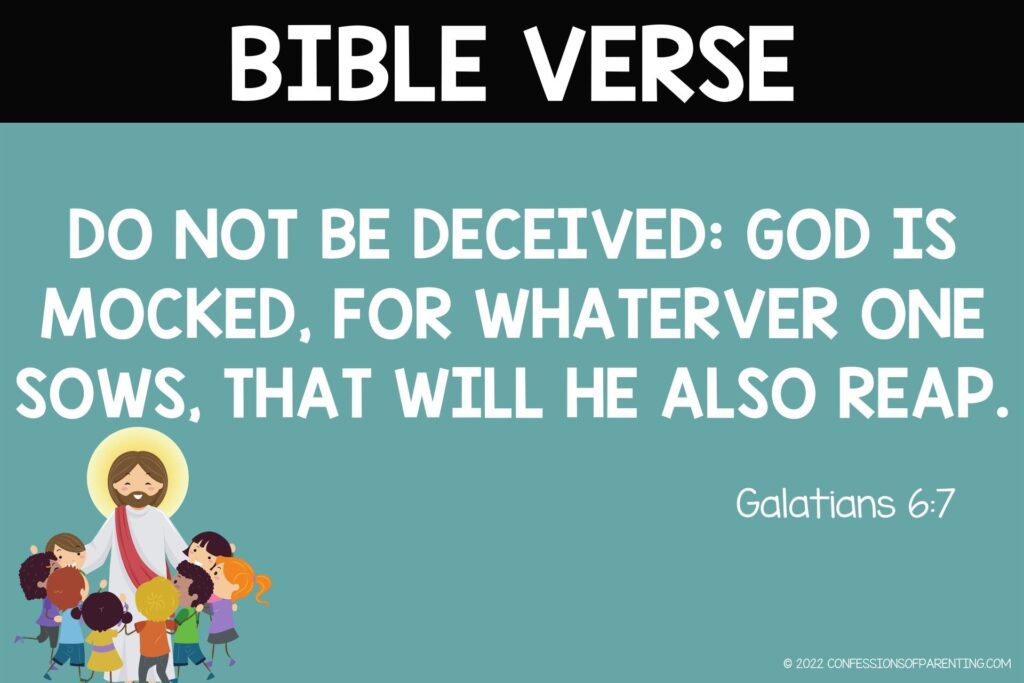 Jesus wept.

John 11:35
Oh, that their hearts would be inclined to fear me and keep all my commands always, so that it might go well with them and their children forever!

Deuteronomy 5:29
Fathers, do not provoke your children to anger by the way you treat them. Rather, bring them up with the discipline and instruction that comes from the Lord.

Ephesians 6:4
The Lord is my Light and my salvation.

Psalm 27:1
I love you, Oh Lord, my strength.

Pslam 18:1
Trust in the Lord with all your heart.

Proverbs 3:5
The Lord is my rock, my fortress, and my savior.

Psalm 18:2
Do not afraid for I am with you.

Isiah 43:5
In the beginning God created the sky and the earth.

Genesis 1:1
Children, obey your parents in all things for this, Pleases the Lord.

Colossians 3:20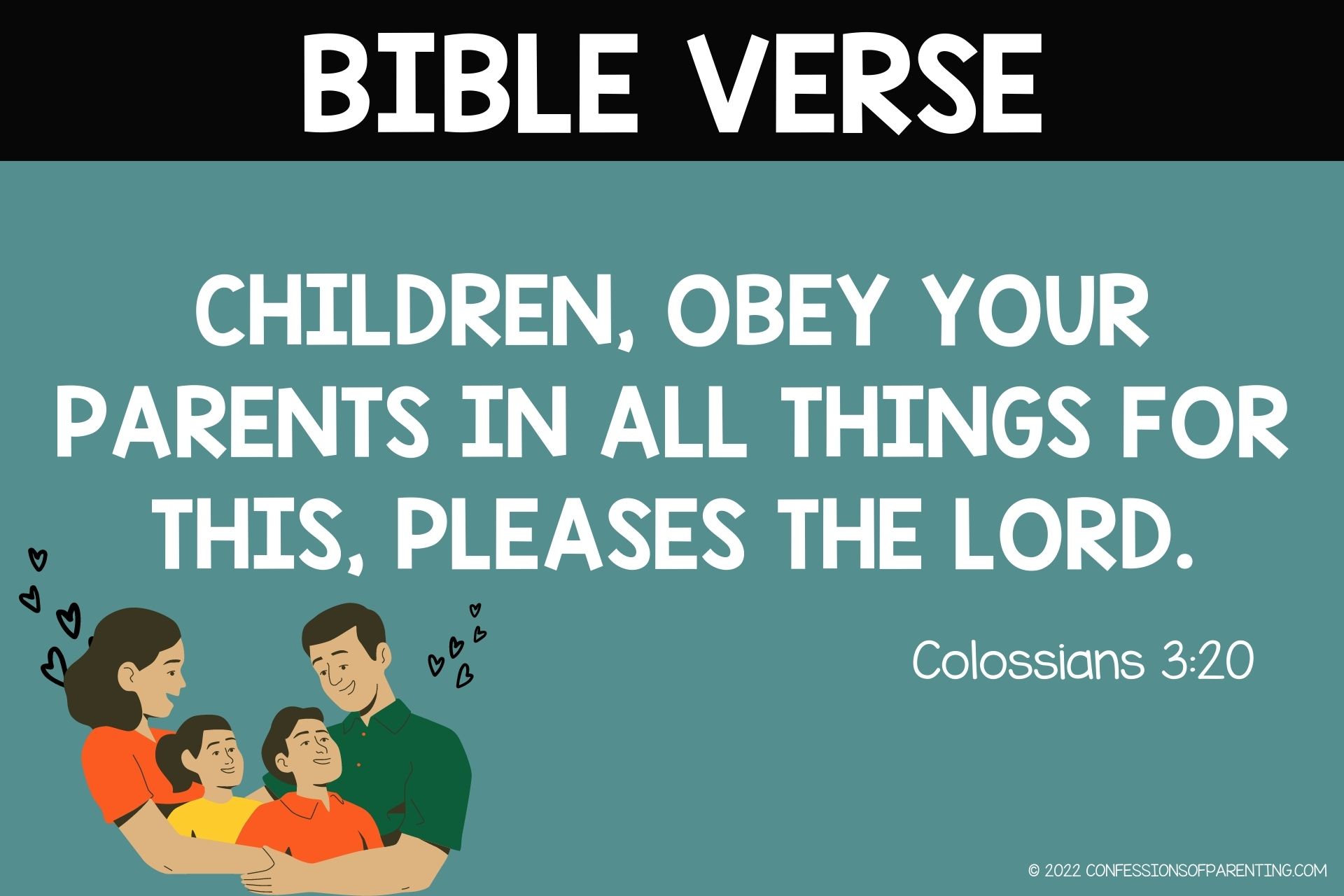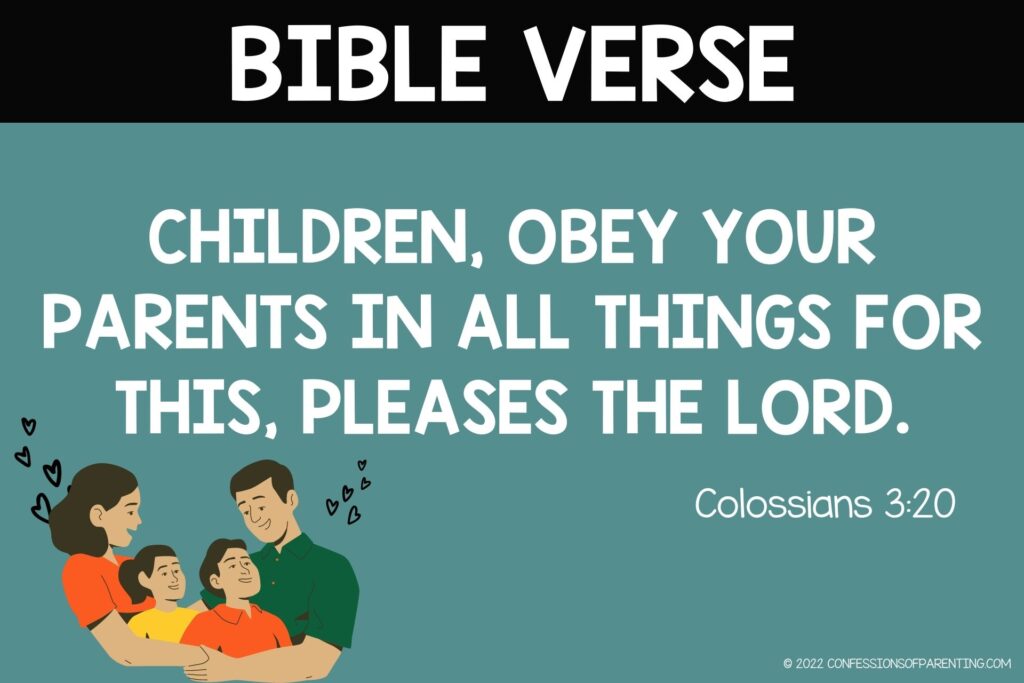 What Bible verses for kids inspire you? Share them in the comments.
Want More Bible Verses and activities? Try these!
How Do I access my free printables?
Fill in the form above. You will receive an email in your inbox. If you don't see it, check your spam folder! You will see an email with your free printable.
How Do I Print a PDF?
You'll need a program that supports PDFs. Adobe Acrobat is a great option. Open the program, click File, then print. Select your printer and the number of copies you want to print. Be sure you click double-sided if you want it to print on both sides.
Can I resell these?
You may not resell any printable on our website or in our resource library. You may use them for class parties, at church, at home, or in the classroom. You may get these printed at an office supply store or copy center at your own expense.