Looking for cheap date ideas for married couples? Well, look no further because we are sharing all the best secrets on saving money on date night and great cheap date ideas!
How to Save Money on Date Nights for Married Couples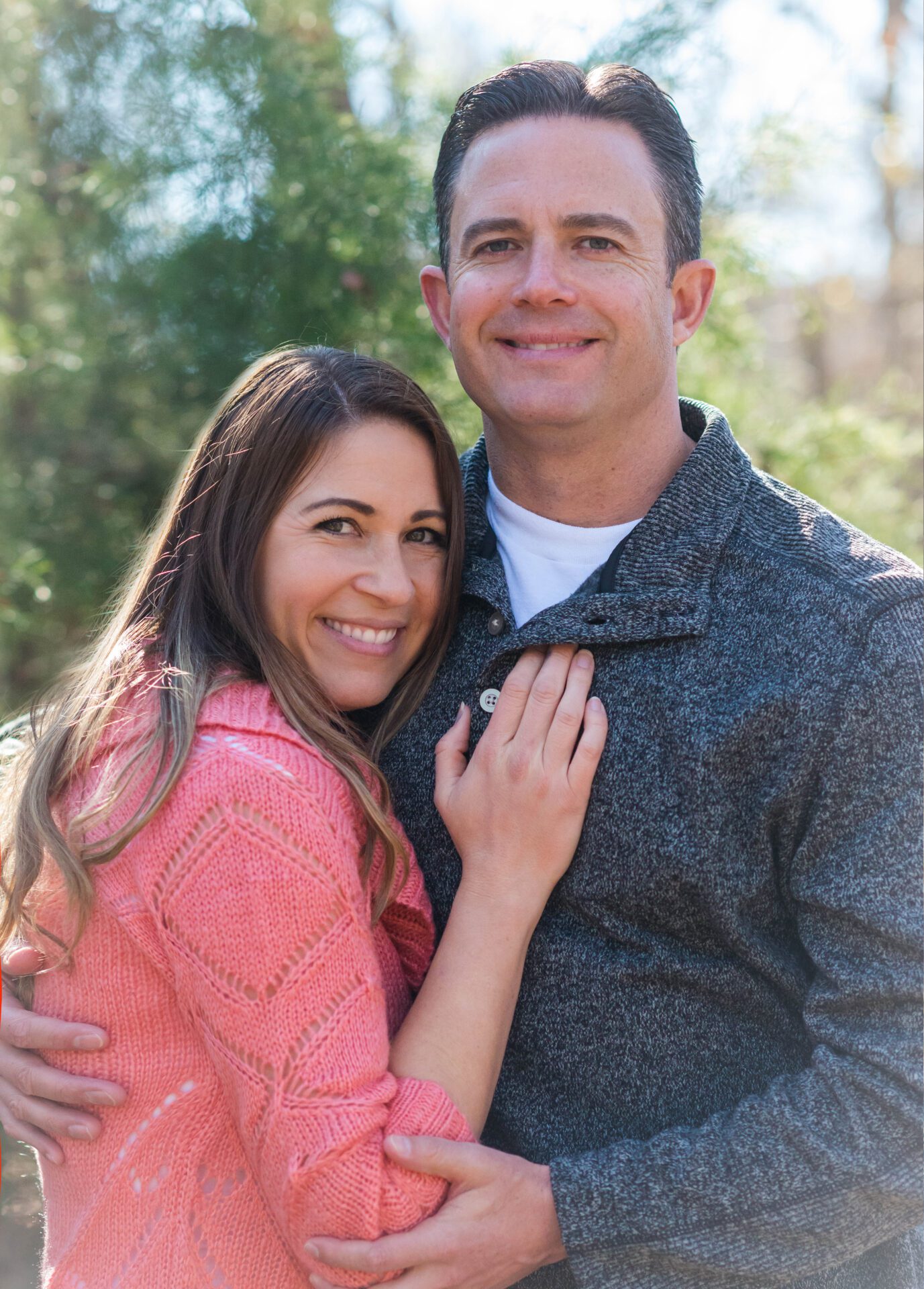 We all know how important it is to make date night a priority when it comes to our marriages, but sometimes it is hard to find time to date your spouse.
Then if you find the time, the cost of finding a babysitter you trust and can afford might be your whole date night budget!
So I thought it was about time we talk about cheap date ideas for married couples so we can all save money on date night! 
Cheap Date Nights for Married couples
First and foremost, it's important that you and your spouse are on the same page with expectations.
Make sure you have talked about the date night budget and make sure it's a priority for both of you. It's not fun to have high expectations for a date and then be disappointed.
Once you are both on the same page with planning a cheap date then it's time to figure out what you want to do! 
Ways to Save Money on a Tight Budget for Date Night
When you're on a tight budget for date night, it can seem impossible to afford a night of fun. But it doesn't have to be expensive or costly! Try and consider things you already pay for or things that don't cost any money.
What Can I Do on Date Night With No Money?
You've come to the right place if you're looking for a great date night idea and don't have any extra money to spend!
There are lots of fun and entertaining things to do that won't cost you anything. Check out the 15+ Free date ideas below!
How Do You Plan a Cheap Date Night?
Want to know a secret? It isn't as hard as you think it is to plan cheap date ideas for married couples.
In fact, the best way to start a great date night off is to send a sexy text to your husband that will start things off on the right foot.
Trust me! It's the best and he will appreciate it!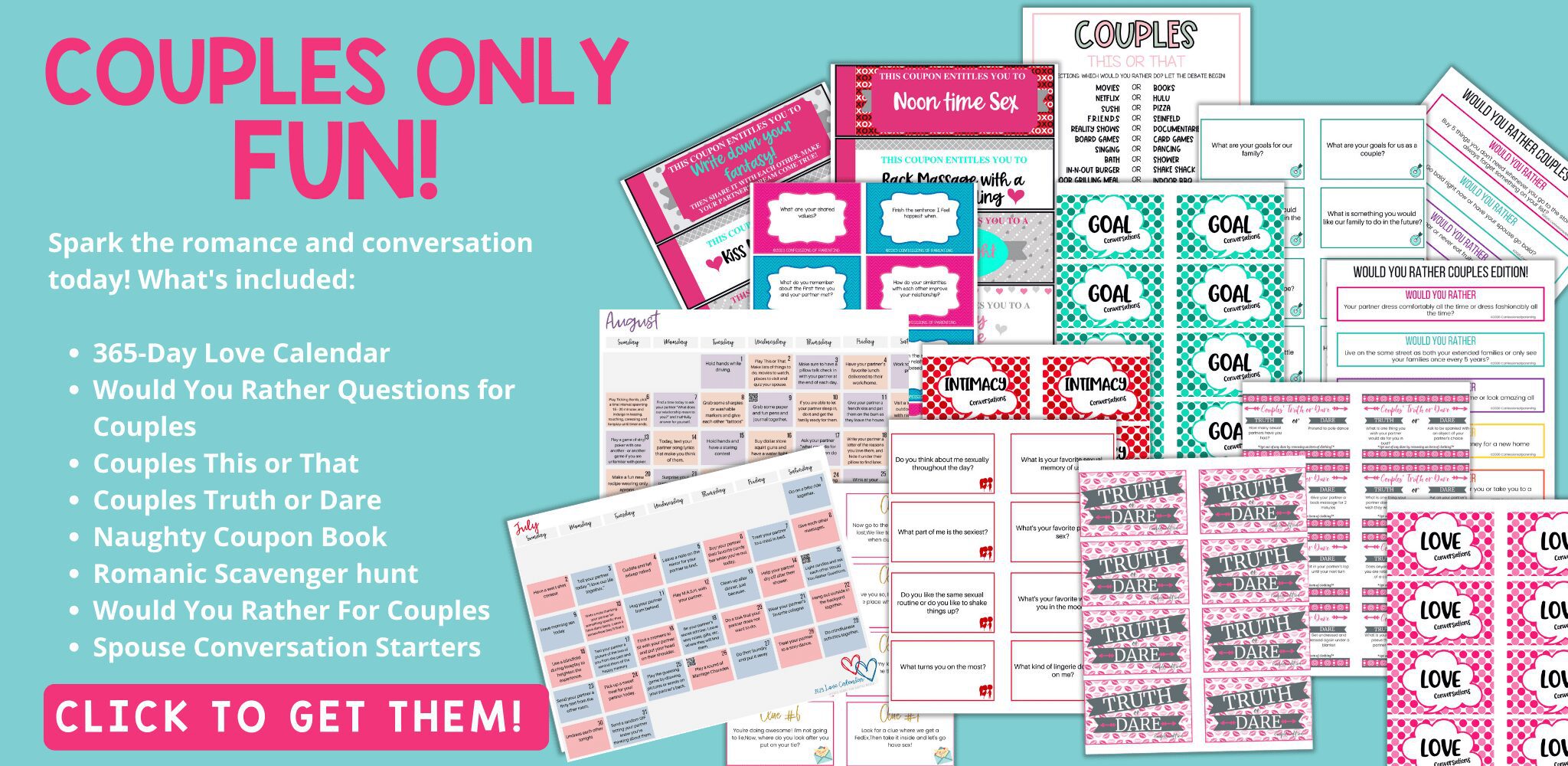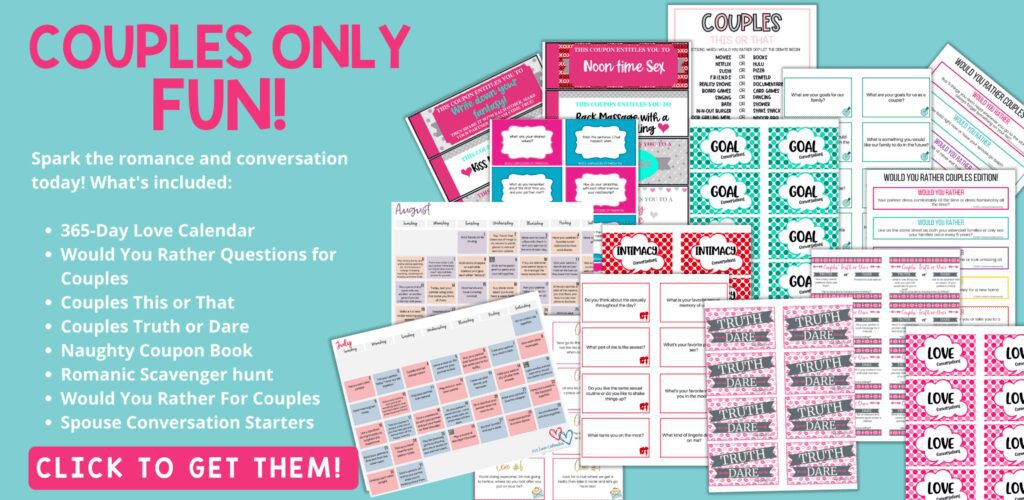 50+ Cheap Date Ideas for Married Couples
Try Going Out to Eat During Lunch Instead of Dinner
Believe it or not, lunch menus are actually significantly cheaper! Try it out. My husband and I love getting Chinese or Thai on the lunch menu because we get tons of food and spend almost half the amount we would have if we would have eaten during dinner hours.
Go Out Later at Night for Half-Priced Appetizers
This is something I did as a teenager with friends when we all were teens trying to save up for college expenses. We would all meet up at a place like TGI Friday's and eat half-priced appetizers as our meal. It's so much fun and super cheap and makes the perfect cheap date idea!
Go Out for Just Dessert
Sometimes it's fun to just go out for dessert. Try a new frozen yogurt joint, or scoot on over to Costo or Sam's Club and get a super cheap frozen yogurt that only costs a few dollars! If you are my husband, wander around Costco and sample beforehand and then get your frozen yogurt!
Bike Ride
Dust off those bikes you have sitting in the garage (or borrow a neighbor's) and take a bike ride around the block. You can even go to a park and ride on some scenic trails. Hello free date night!
Window Shopping
Sometimes it's fun to just shop around and check out the new clothing styles or make some mental notes for some items you may want to put on your birthday or Christmas list.
We love to go find things we are looking for projects we are planning around the house. Do you know how many times we have looked at fridges for the garage on date night or patio furniture? More than I can count!
Buy One Get One Coupons
You would be surprised at how easy it is to find buy one get one coupons online. Just do a quick search before you take off to a restaurant. Many of them aren't even required to be printed out. You can just show your phone!
Go Sampling at Costco
Have you ever gone to Costco for just the samples?
If you haven't, planning a date around it is the perfect opportunity!
Think about it. You won't have to grab a cart because you won't be going to buy anything, so you can wiggle your way to the front of those amazing samples easily!
Go Bowling
Bowling is cheap and fun! Rent some shoes and pay for a couple of games. And if you really want to splurge, grab some fries from the food court!
Play Some Mini Golf
This one may seem cheesy because this is always what you see people doing in the movies. But it really is an affordable activity is a lot of fun!
Go to a Roller Skating Rink
Remember when you used to venture out for skate night in elementary school? Show off your skills to your spouse and do the Chicken Dance together!
Go to an Arcade
When was the last time you played an old school video game? Grab a roll of quarters and find a quarter arcade so you can battle each other on Donkey Kong!
Low Key Date Night Ideas for Married Couples
Berry Picking
Obviously, it needs to be the right season to be able to go berry picking, but it's a fun way to get out and also bring home some goodies for making new recipes.
Pack a Picnic
Grab a picnic basket then head to the store to pick up some things for your picnic! Grab deli sandwiches, some fruit, dessert, and your favorite drinks then head to a park and relax for a nice quiet picnic.
Hiking
I will be the first to admit that hiking isn't at the top of my list of things I want to do, but my husband loves a nice nature walk. Download an app like AllTrails and find a hike that fits what you're looking for!
Go to a Museum
Wait, don't skip this one! Going to a museum can be a lot of fun! Find one close to you and go. You won't regret it!
Go to the Bookstore
It's so interesting to go to the bookstore and see all the new releases! Browse for books and find a fun one to read together or just cuddle while you enjoy a good book
Take a Scenic Drive
Hop in the car and drive to a place you haven't been to! It doesn't have to be far. Think about all the places you travel to but don't have a chance to stop and look at anything along the way.
Go to Some Open Houses / Model Homes
Haven't you ever wanted to see how other people's houses are decorated? Or what their floorplan is? Going to an open house or model home is the perfect opportunity! You can find lots of open houses on Zillow!
Thrift Store Swap
Find a thrift store nearby and do a thrift store swap. The point of the game is to make the best costume for the other person. So much fun!
Go to the Beach
I know that everyone doesn't have a beach close by, but sometimes we forget our options with free local things to do. Grab a beach towel, water, and snacks and a make a day date of it! Take some time to relax and build some sandcastles.
Cheap Date Night Ideas at Home
This game is so much fun! All you do is download and print and you have a fun game to play with each other. And a bonus? You learn more about each other!
Go for a Walk
This a great way to reconnect with each other! Hold hands and take a stroll. When it's a bit chilly out, we love to make some hot chocolate to take along.
There are so many games you can play with just a deck of cards! Take a seat at the table and let your competitive spirit out!
Build a Bonfire and Make S'mores
Even if you don't have a firepit, a neighbor might! My husband and I love to cuddle up and make some delicious treats while we talk about the fun memories and goals we have.
Stargazing
Despite what many may think, you don't have to be up on a high mountain to see the stars. Just go in the backyard, download an app like NightSky and eat some popcorn together.
Play Mad Libs
Once you start playing Mad Libs, you won't be able to stop. Endless laughing awaits you!
Have a Nerf Gun War
Admit it. Shooting foam bullets at each other is a dream come true! Collect the hundreds of bullets that are sitting behind the couch getting dusty and load those Nerf Guns up for some fun!
Make it a Spa Night
You may think your husband won't have any interest in this, but I promise you suggesting a warm bath or shower together with a massage lotion rub down involved, he will be all in!
Play a Board Game
Play your favorite board game together! Everyone has a game closet with a favorite game that never gets played because you have been stuck playing Candy Land and Chutes and Ladders.
Make a Fancy Dinner
One of my favorite things to do with my husband is making a fancy meal together in the kitchen. There is something about cooking together that makes everything taste extra delicious.
Take the 5 Love Languages Quiz
This is the BEST quiz out there that strengthens marriages. When you find out what your spouse's love language is, it's so much easier to figure out how you can show your love for them in the best way!
Have a YouTube Video Night
There are sooooo many channels on YouTube! Our favorite videos are funny fails. We love to laugh together!
Do a Puzzle
Clear your minds and get a fun puzzle out! Pick one out that you love and then glue it for some cheap art to hang up somewhere in the house.
Have a Pillow Fight
Grab all the pillows you can find around the house and have a HUGE pillow fight! It's so much fun!
Paint a Picture
Go to the Dollar Store and grab a cheap canvas with some paint and brushes. It might be fun to watch some Bob Ross for some inspiration.
More At Home Date Night Ideas
Watch a Game Show Together
My favorite is Let's Make a Deal! Maybe you fancy Wheel of Fortune or Jeopardy, maybe even The Price is Right?
Give Each Other Massages
Grab some massage oil and relax a little.
Color Some Adult Coloring Pages Together
Coloring is so relaxing. Colored pencils are my instrument of choice for all the intricate details.
Cuddle on the Couch and Look Through Old Pictures
It's a fun day and age we live in where we can just open an application on our phone and see pictures from 10+ years ago. It's fun to look back and recall fun memories together.
Build a Fort in the Living Room
Gather all the blankets in the house and build a massive fort. But don't just build it, work together, be creative and then hang out in it for a while. It's fun to see how differently our brains work.
Take a Bubble Bath
Pouring a warm bath and hanging out with each other is the perfect way to reconnect.
Have a Movie Marathon
Do you have a favorite movie series you absolutely love? Get the series and watch all of them together!
It doesn't have to be one after the other. Maybe you can make it a series of date nights over a certain period of time. I mean, we all need some sleep to be able to keep up with the kids, right?
Karaoke night with Popular Songs from Your Teen Years
Now don't go and try to make the excuse that you don't have a karaoke machine. Tell Alexa to play the karaoke version of any song and she can usually deliver!
Grab Take out and Light Some Candles for a Candlelight Dinner
Order some dinner and grab it from your favorite restaurant, or better yet? Get it delivered! Pull out some fancy candles and have a special dinner without interruptions from kids. Sounds dreamy, right?
Take Personality Quizzes
Jump on the internet and take some free personality tests. A trendy one right now is the Enneagram Test.
Read a Book Out Loud to Eachother
Grab a favorite book and read it out loud. It's fun to listen to a story and it's a great way to relax.
Make a Couples Bucket List
Everyone has different things they want to try in their lifetime. Grab a sheet of paper and a pen and find some things you want to do together as a couple and put them on your bucket list!
Do a Drawing Tutorial from YouTube
It's fun to learn how to draw simple things. Channels like ArtHubForKids really make it a lot of fun without making it hard.
Peruse Pinterest Together and Find Your Dream Home or Decor
It's fun to see what each other's decor styles are. Who knows? Exploring Pinterest may even spark a new DIY project you can do together as date night in the future!
Creative Ways to Save Money on Date Night
Maybe you don't want to just do the same old thing. You definitely need to try some of these creative fun ideas! Don't let a budget impose on having fun and enjoying each other's company for date night.
Think of hobbies you each enjoy and do them together. And remember some of the most creative ideas are simple things like drawing with sidewalk chalk or spray painting a bookshelf together. Just be together!
What are your favorite cheap date ideas for married couples? Share them with us in the comments!
Looking for More Date Inspiration?
Share these 50 Cheap Date Ideas on a Budget with others on Pinterest!