Who says you can't enjoy ice cream when it is cold outside? These 32 Christmas Ice cream recipes will make you crave ice cream throughout the entire holiday season.
Christmas Ice Cream Recipes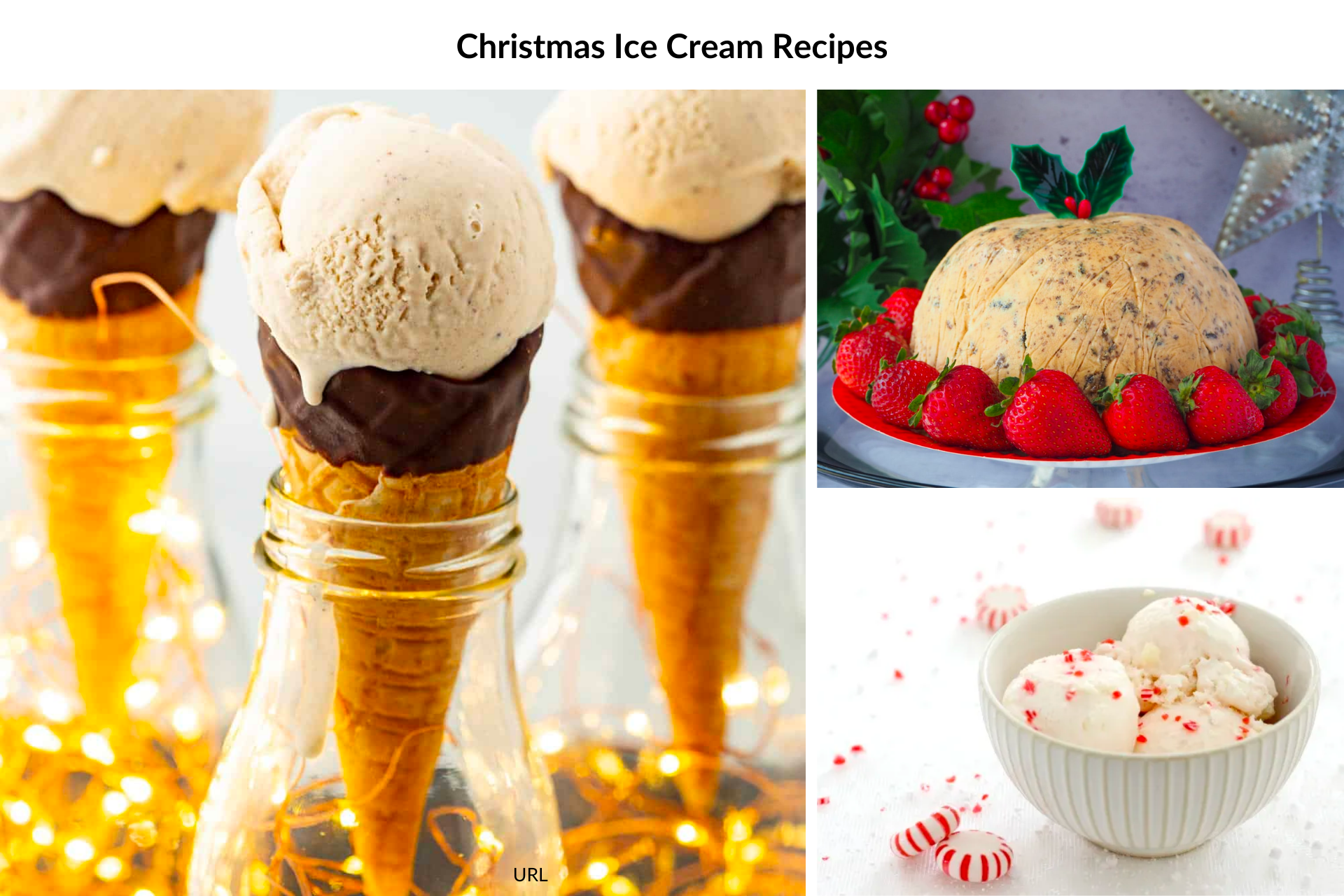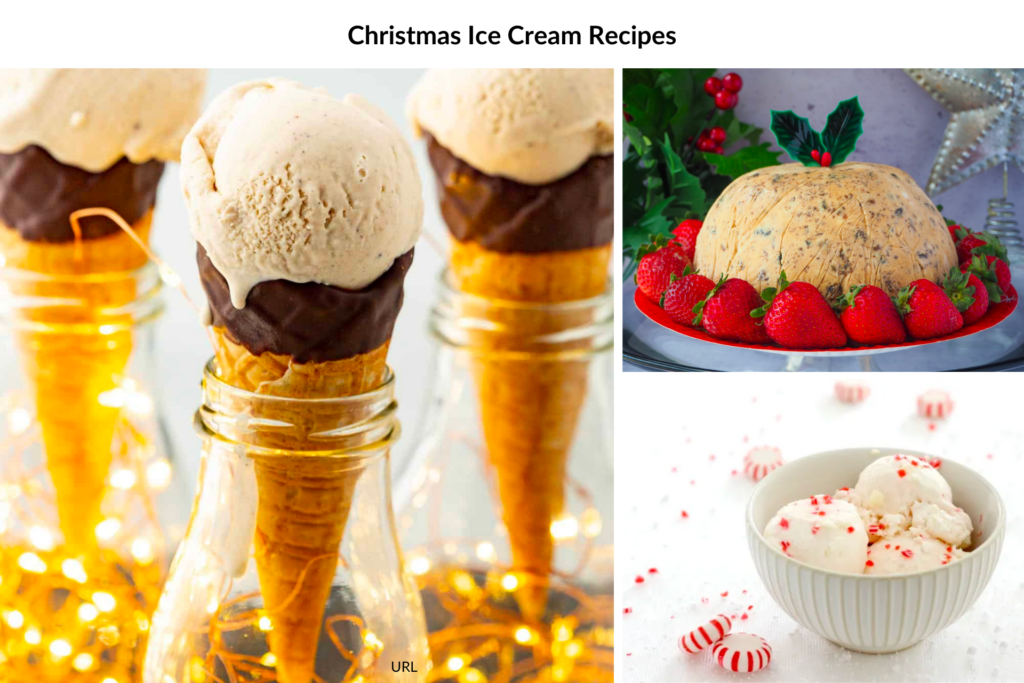 During the holidays there are a few things I can't get enough of, Christmas ice cream flavors and Christmas non-alcoholic drinks! Yes, you may just say I am a kid at heart and I would be okay with it!
These Christmas Ice cream recipes are irresistible and make me feel even more joyful about the holiday season!
Why You are going to love these Christmas Ice Cream Recipes
All of these recipes are simple to make!
They all include step by step instructions.
They all scream Christmas! Even our delicious Oreo Ice cream recipe (substitute for holiday Oreos!)
Tips for Making Christmas Ice Cream
These are some helpful tips when it comes to making your homemade Christmas Ice cream!
Use High-quality ingredients.
Start with cold ingredients.
Use full-fat ingredients. If you are going to make ice cream then go with the most delicious flavor possible.
Make sure all your mix-ins are bite-sized pieces.
Be sure to use all the sugar the recipe calls for. This helps add the sweetness as well as helps with texture!
What supplies are needed to Make Homemade Christmas Ice Cream?
The following supplies will be helpful when making and enjoying ice cream.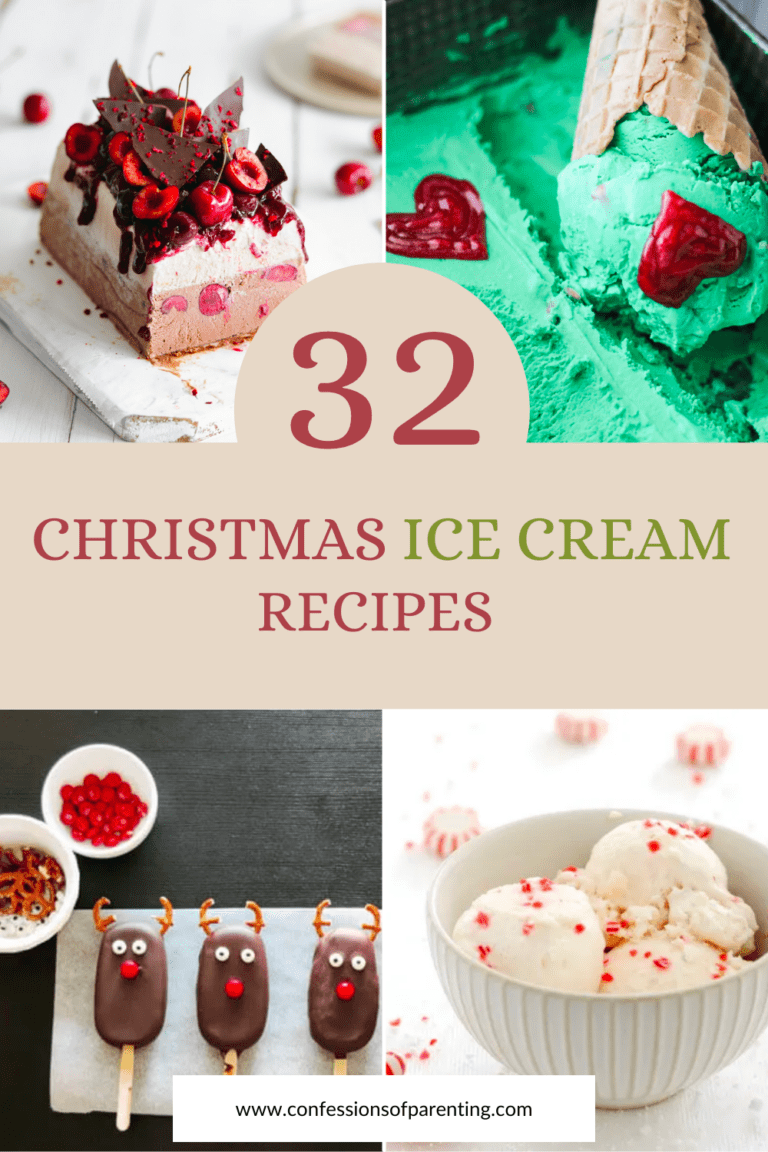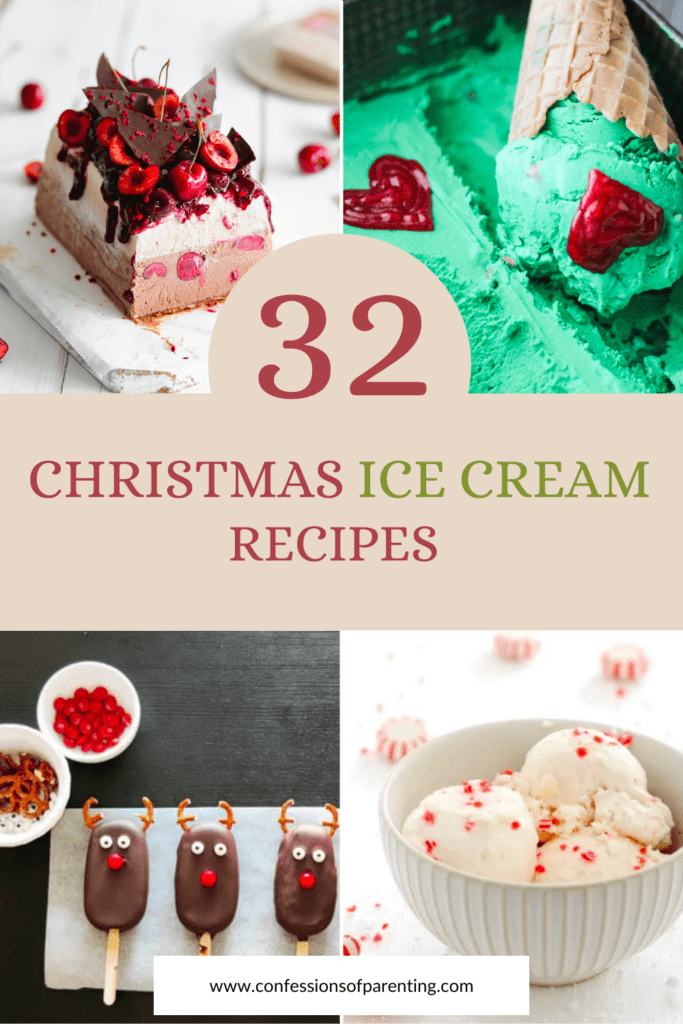 Christmas Ice Cream Recipes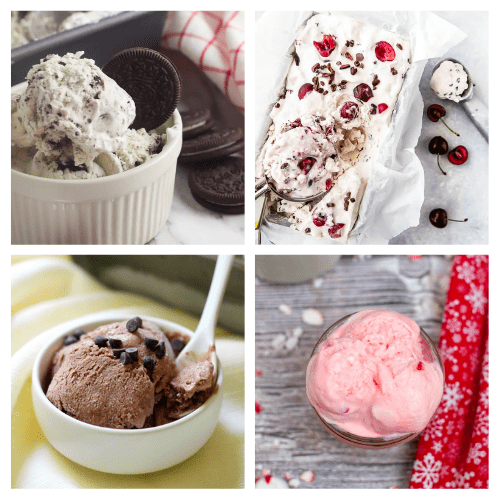 The Best Homemade Oreo Ice Cream by Confessions of Parenting
No Churn Low Carb Ice Cream {Sugar Free} With Cherries And Cacao by Recipes from a Pantry
4-Ingredient No-Churn Vegan Tahini Chocolate Ice Cream (Gluten-Free, Paleo) by Strength & Sunshine
Homemade Peppermint Ice Cream by The Soccer Mom Blog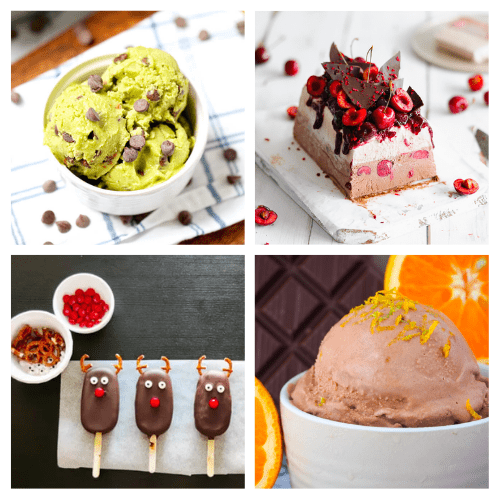 Mint Chocolate Avocado Ice Cream by In The Kids Kitchen
Vegan Black Forest Ice Cream Cake by Addicted to Dates
Chocolate Ice-Cream Bars by Sugar Spice
Chocolate Orange Ice Cream by Keep Calm And Eat Ice Cream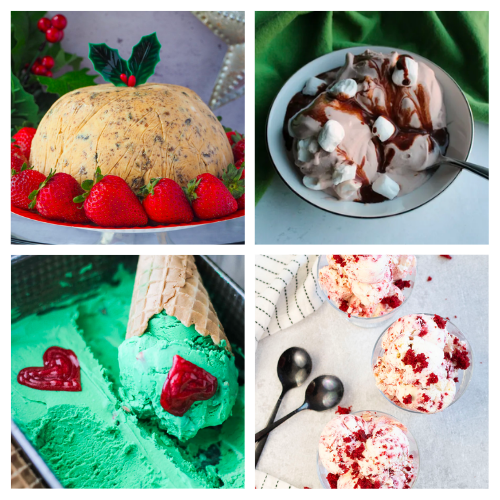 Christmas Pudding Ice Cream by Keep Calm And Eat Ice Cream
MiMi's Hot Chocolate Mix Ice Cream by Cooking With Carlee
Grinch No Churn White Chocolate Mint Ice Cream by Cooking With Carlee
Red Velvet Ice Cream by Healthy Life Trainer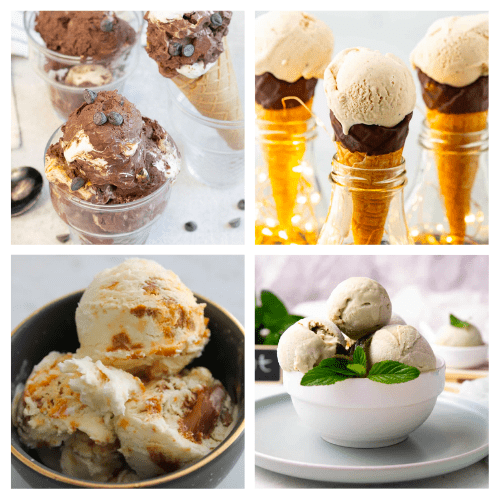 Chocolate Marshmallow Ice Cream by Healthy Life Trainer
Eggnog Ice Cream by Greedy Gourmet
Salted Caramel Ice Cream – Gluten Free, Eggless by Just As Tasty
Homemade Vegan Mint Ice Cream Recipe by The Daring Kitchen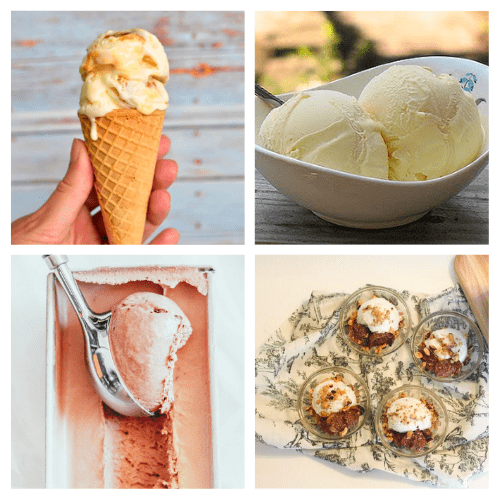 No-Churn Ice Cream: Coconut Dulce de Leche by Simple Living Recipes
White Chocolate Ice Cream by Amanda's Cookin'
Chocolate Ice Cream by Amanda's Cookin'
Spiced Roasted Figs with Hazelnuts & Vanilla Ice Cream by This Mama Loves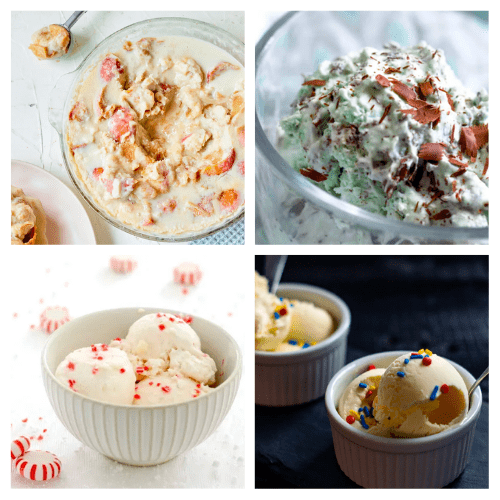 Delicious Homemade Apple Ice Cream by Cook Clean Then Repeat
Mint Chocolate Chip Ice Cream (No Churn) by Fun Money Mom
Peppermint Ice Cream With White Chocolate by Fun Money Mom
Homemade French Vanilla Ice Cream by Son Shine Kitchen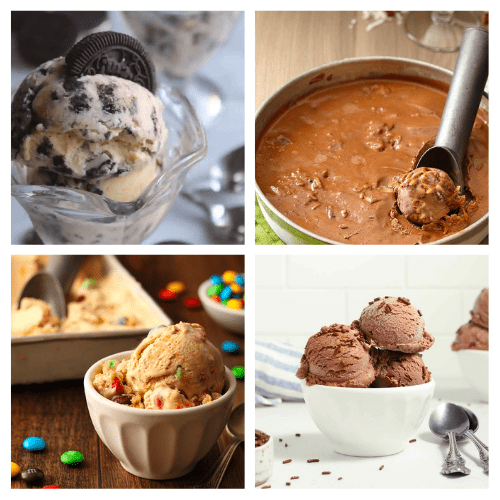 Eggnog Oreo Ice Cream by The Spiffy Cookie
German Chocolate Cake Ice Cream by Homemade in the Kitchen
M&M Cookie Dough Ice Cream by Homemade in the Kitchen
Vegan Chocolate Ice Cream by Vegan Huggs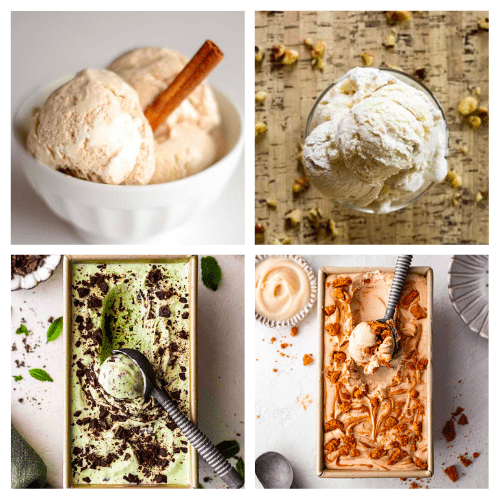 Cinnamon Roll Ice Cream by Joy Filled Eats
Maple Ice Cream with Candied Walnuts by Joy Filled Eats
Vegan Mint Chocolate Chip Ice Cream by Rainbow Nourishments
No Churn Vegan Biscoff Ice Cream by Rainbow Nourishments