Are you looking into tutoring options for your child in the DFW metroplex? Well, look to Explore Horizons Tutoring Center as a great option as we share our Explore Horizons Journey we have been on with Chase!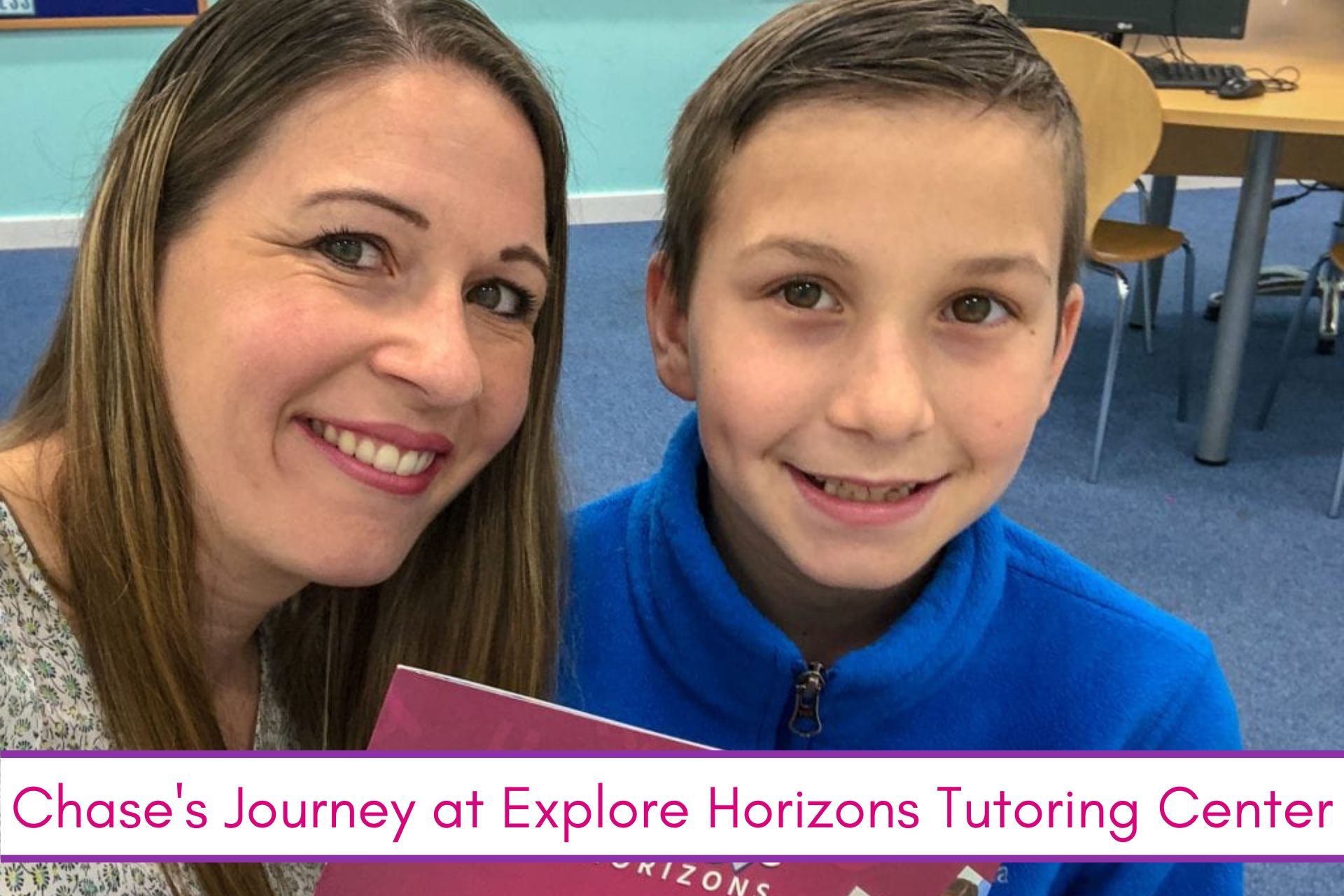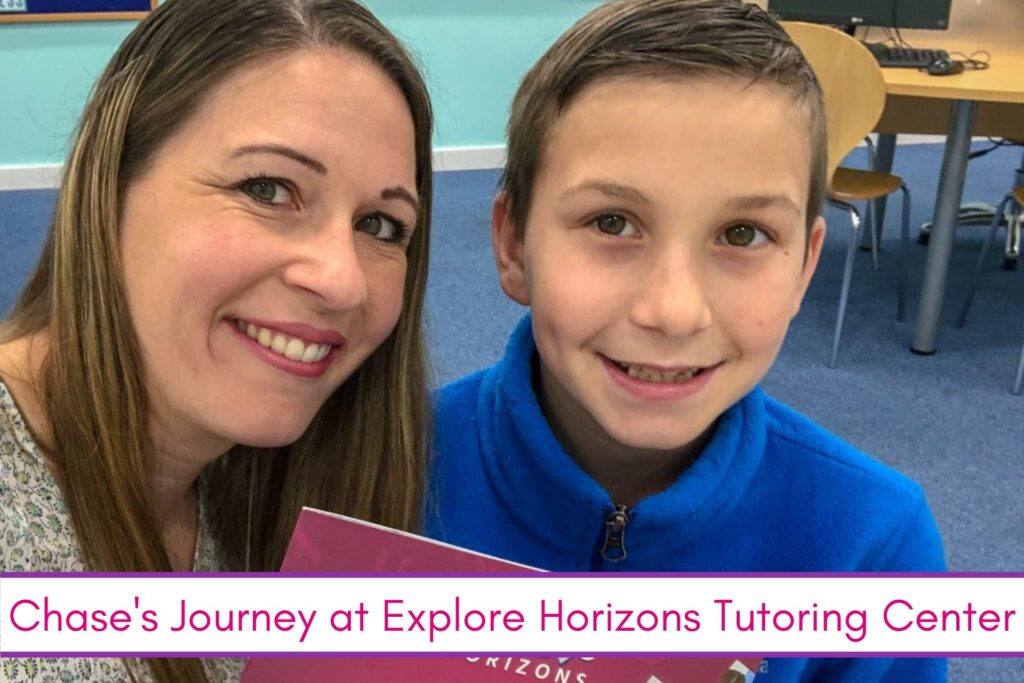 This post is sponsored by Explore Horizons. All thoughts and opinions are my own.
As a mom, you always want the best for your kids! You want them to eat healthy, be kind to others and of course, you want them to succeed not only in school, but be prepared for a future of learning and growth!
Chase has always had a love for learning, but it has not come naturally for him. He has to work really hard to do well in school and to understand the concepts that are being taught. I think deep down he has always known this so he has not had the confidence in himself that he should have!
3 months ago on a Saturday morning, Chase began a new journey of learning and growth. We made the decision to enroll him in Explore Horizons Tutoring Center. Explore Horizons has 6 tutoring centers across the Dallas metroplex. We attended the Explore Horizons in Garland, as it was the closest one to our home. On that Saturday morning, we met with Explore Horizons as they explained the tutoring process to us. After that Chase took a free assessment to see where he was in his learning and his growth.
After his free assessment at Explore Horizons Tutoring Center, we decided to enroll Chase in for some extra help not only to get some extra help in school, but to become more confident and fearless learner.
Chase's Journey at Explore Horizons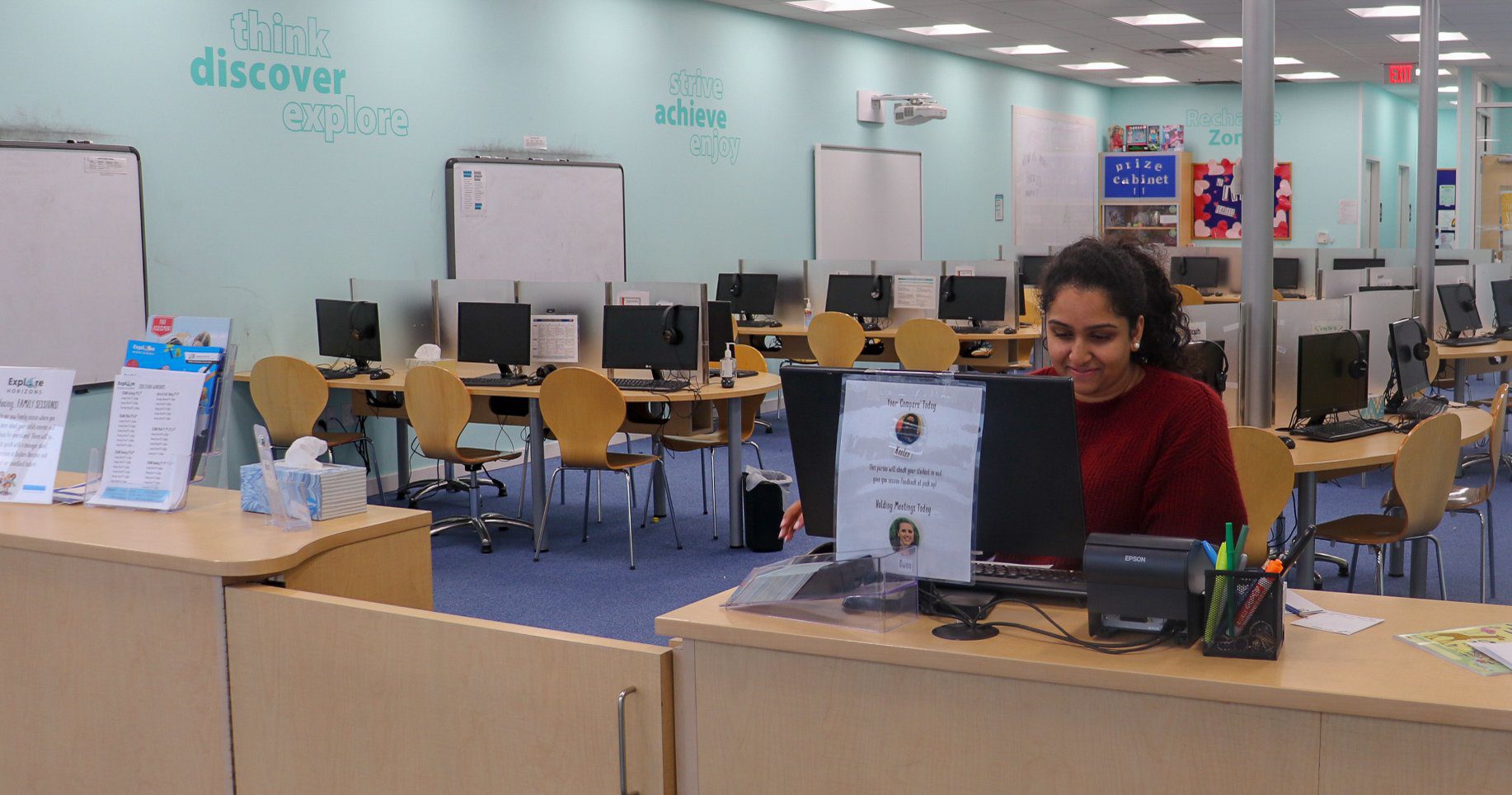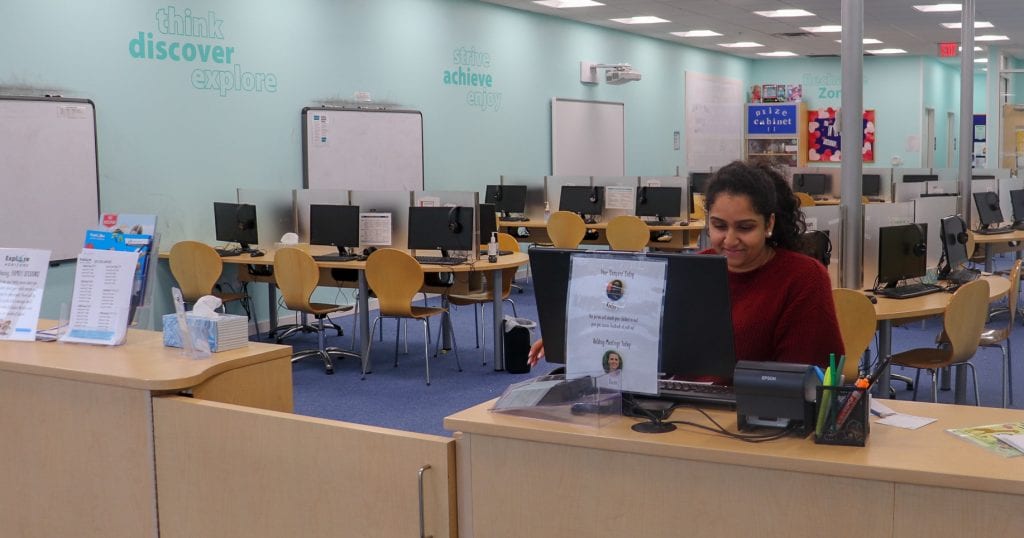 On Chase's first visit to Explore Horizons, he was a little nervous because he did not know what to expect. As I dropped him off I assured him that he would be fine. While he is at tutoring his lessons are divided into 5 Sections: 4 learning sections and recharge. Each of these sections teaches or focuses on something different in either reading or math.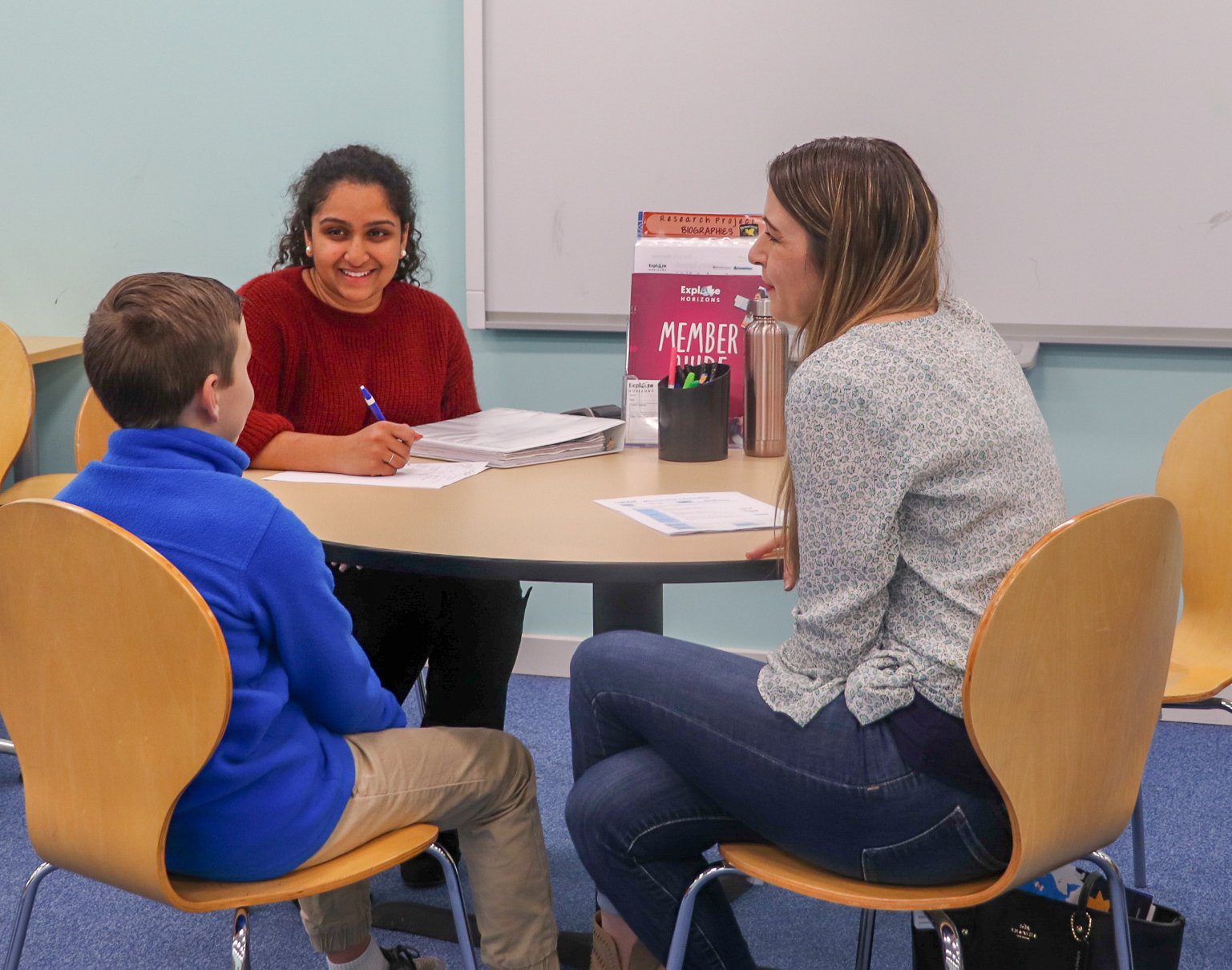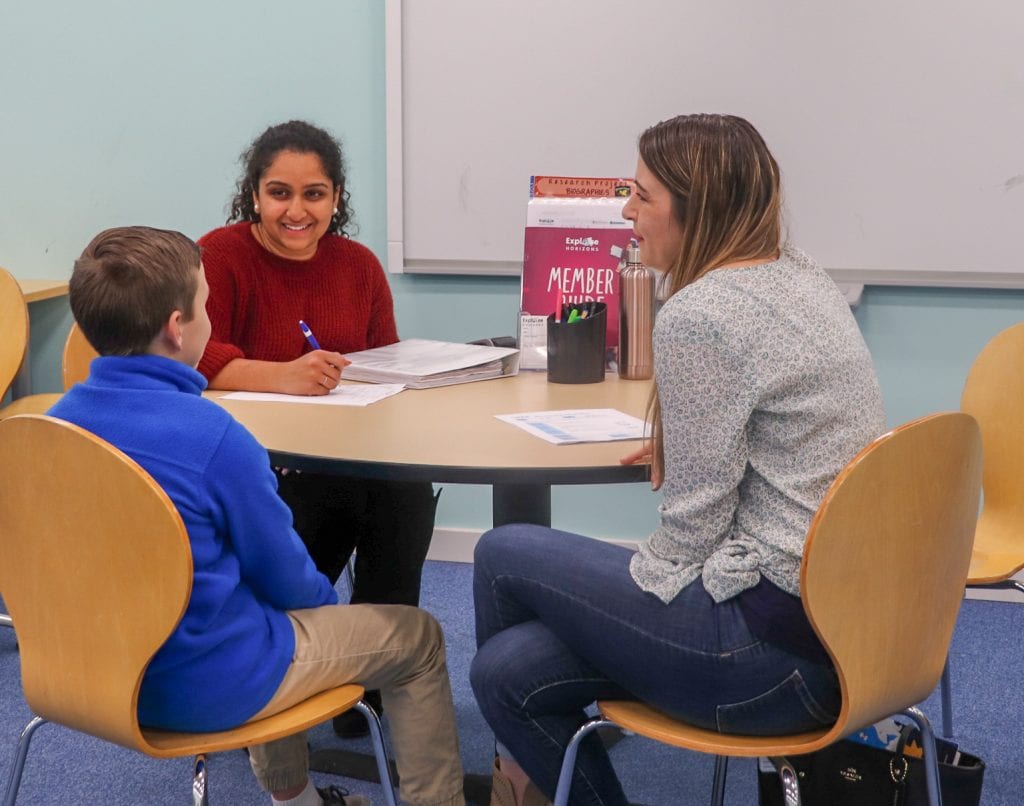 We decided at our first meeting that Chase would do two math sessions and two reading sessions every time he would go to Explore Horizons for the first six weeks. The reason for this is so that he could take a variety of lessons in each subject so that the tutoring program would help us recognize the concepts Chase was not as strong at so that he could spend the next six weeks perfecting these weaknesses if there were any.
The First Six Weeks of Explore Horizons Tutoring
During the first six weeks of tutoring, I saw a lot of growth in Chase not only as a student, but as a person. I could see his confidence shining through more. I could see him asking questions and trying to figure out the answers rather than just guessing as to what he thought it might be. I accredit these skills to him learning to become a Fearless Learner! (More on that later!)
While we were driving in the car one day, Chase just blurted out, "Hey mom! Today in math class, I knew what we were doing before she even taught the lesson!" (He was so proud of himself) I asked him how he knew it and he happily responded because I learned it at Explore Horizons! Never had I before heard such enthusiasm come out of Chase when it came to learning!
From this experience on he has had many more ah-ha moments while he was at tutoring or at school when a concept just clicked! Explore Horizons has been one of the best things we have ever done for Chase.
What is a Fearless Learner?
So I told you I would circle back around to what a Fearless Learner is? A fearless learner is someone who takes on a challenge and is determined to overcome it. They ask questions without the fear of being made fun of. They know they don't have all the answers, but they are determined to find the right answers. Fearless learners are confident and are not afraid to make mistakes. Fearless learners know that sometimes the journey is difficult, but they are not afraid to try and they never give up!
At Explore Horizons their mission is to help all kids reach their full potential and be the very best they can be. They adapt learning to your child's needs and help them gain skills to succeed in the classroom. At Explore Horizons they are creating a generation of fearless learners not only in the classroom, but for the rest of their lives!
Six Week Parent Meeting at Explore Horizons
Six weeks into our Explore Horizons Journey I met with a staff member to go over Chase's progress at Explore Horizons. During this meeting, we talked about where Chase was in his learning journey based on the lessons he had taken for the last six weeks. These lessons pinpointed his strengths and his weaknesses. By discovering these areas of strengths and weakness he is now able to work on the skills he needs more practice with so that he can master them.
During this meeting, we also set a goal for Chase to learn to prove his answers more because this has always been a struggle for him. With a plan in hand, we set out on the next six-week learning cycle.
What Has Changed Since the Parent Meeting with Chase?
Since the parent meeting, Chase has really been able to work on those skills that he has been struggling with. Some of those concepts go back to 5th grade and 6th grade that he might not have understood at the time, but he now understands!
He is also beginning to get better at proving his answers. He is no longer guessing at the answers. He is making educated assumptions and then going back and proving he has the right answer.
Since Chase has started Explore Horizons he has not only become a better student and learner, but he has become more confident in his life. He knows he can do hard things because he has become fearless. Enrolling Chase in Explore Horizons Tutoring Centers is one of the best things that we could have done for Chase. We are so glad that we did it!
Where is Explore Horizons Tutoring Centers and How do I Enroll My Child?
Explore Horizons Tutoring Centers are currently located all over the DFW area. There are 6 locations, so no matter where you live in the metroplex there is an Explore Horizons near you. To find the Explore Horizons nearest you, you can click here. You can call the center nearest you to schedule a free assessment so your child can get started with Explore Horizons and become a Fearless Learner as well!
Who is Explore Horizons For? Is it Just For Kids Who are Struggling in School?
The great thing about Explore Horizons Tutoring Center is that it is not just for kids that are falling behind in school. It is for those like Chase that need a little boost of confidence as well. It's even for those who are excelling in school who need to be challenged and become a more fearless learner.
The great thing about the tutoring centers is that the lessons are catered to each person's individual needs. It, of course, is not a quick-fix. It offers an ongoing learning supplement to help students become more fearless learners. Explore Horizons really does help each child fulfill their potential and be the best that they can be!
Students from Pre-K to 8th grade can attend Explore Horizons.
Why Do We Love Explore Horizons Tutoring Center
There are so many reasons why we love Explore Horizons Tutoring Center!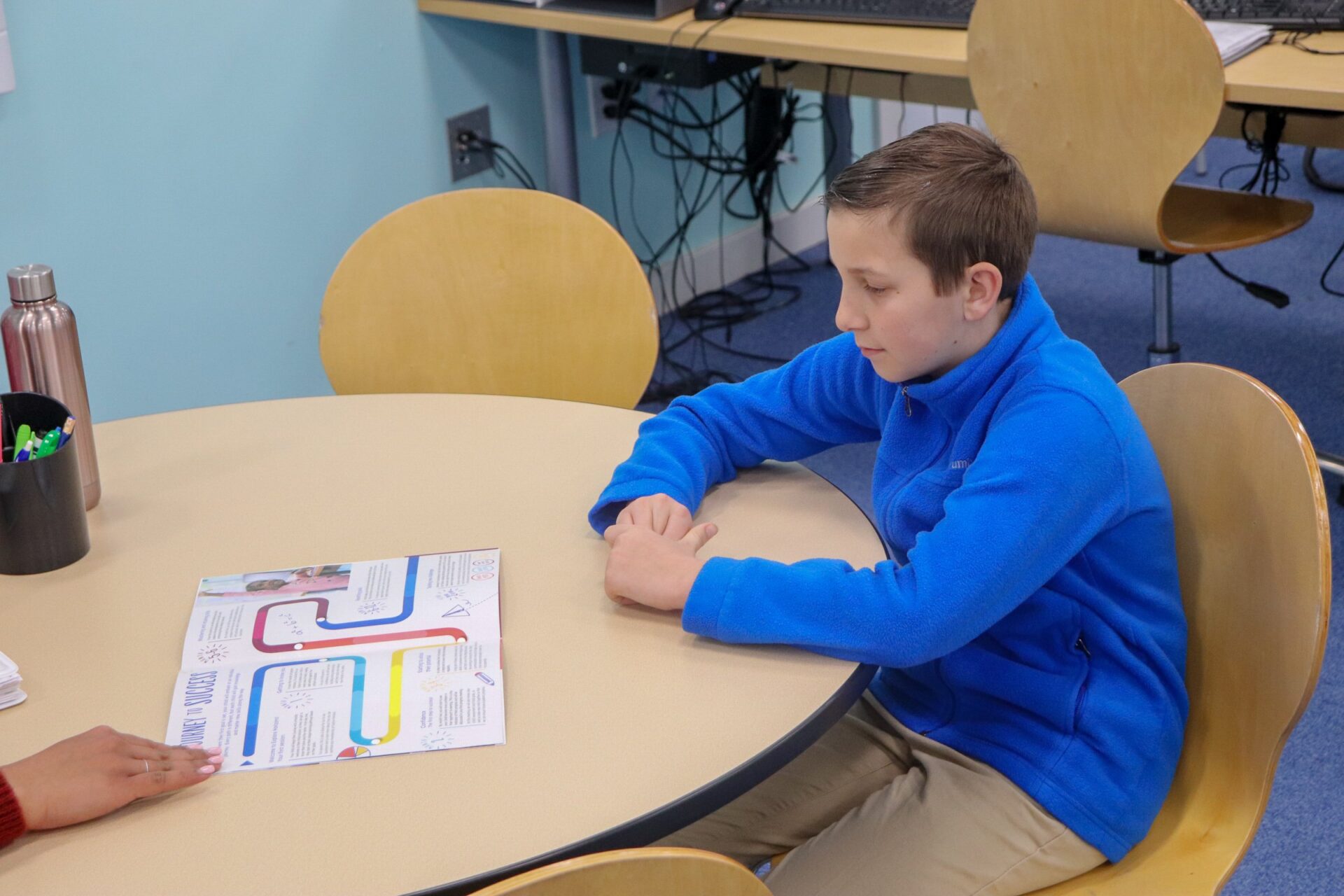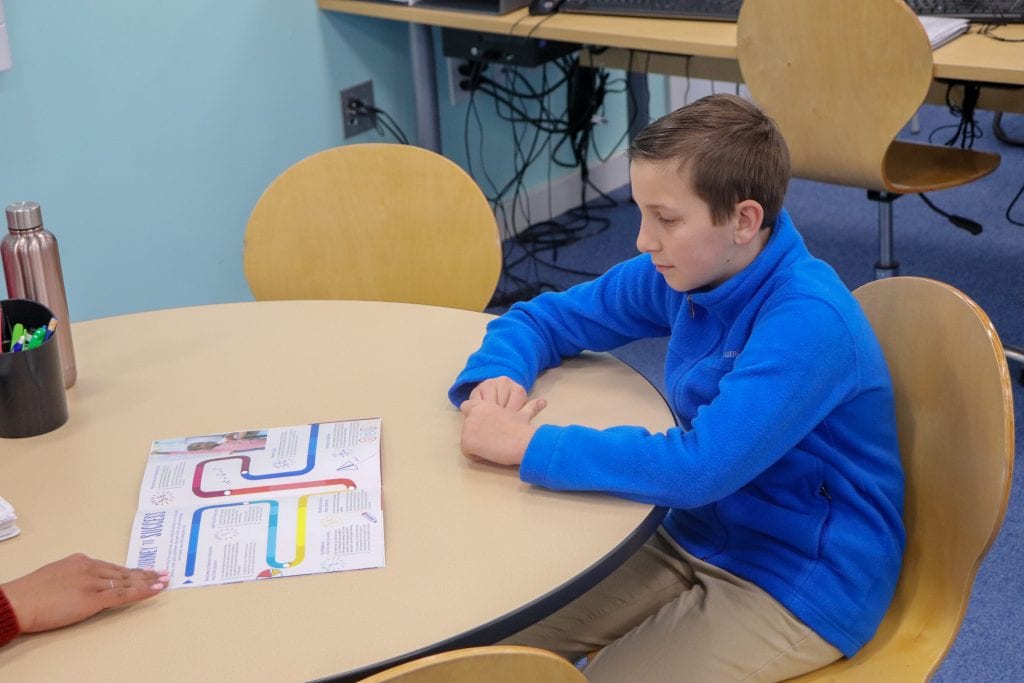 First off, we love it because it really taught Chase to be a fearless learner and to always do his best and try his best. It brought a whole new level confidence to Chase when it comes to school!
We also love how convenient tutoring is! Explore Horizons in Garland is 30 minutes away from our home, so to schedule an appointment would be so difficult! What if we got stuck in traffic longer than normal?
Explore Horizons is open 7 days a week and operates on a drop-in schedule. What this means is I can drop Chase off during normal business hours and he can start his session right when he gets there. Then I just go in and pick him up an hour and fifteen minutes later! It is that easy for our busy schedule! They are also open year round, including the summers so kids don't forget what they learned throughout the year!
Explore Horizons also is aligned with the Texas curriculum. They are actually the only tutoring and enrichment center in Texas that is specifically aligned with them which means everything Chase does at tutoring is helping him Fearlessly take the STAAR test.
We also love that Explore Horizons Centers specialize in the skills that matter the most, reading, writing, and math!
Explore Horizons is really a great option for all kids to learn and to grow and to become a Fearless Learner. Not only have I seen Chase grow in the past 3 months as a student, but I have seen him grow as a person as well. He really is becoming a Fearless Learner and I can't wait to see him continue to grow and accel based on the skills he has learned at Explore Horizons.