Sharing 30 fun and inexpensive fall family activities to help you celebrate fall with your family and create life long memories doing it! + Free Printable!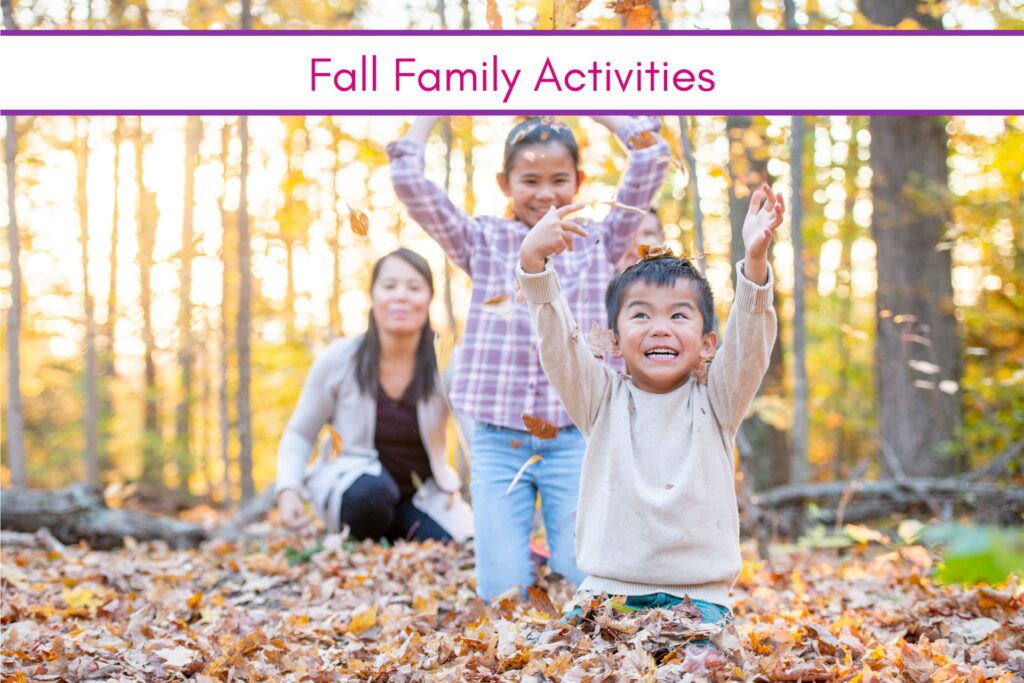 Fall Family Activities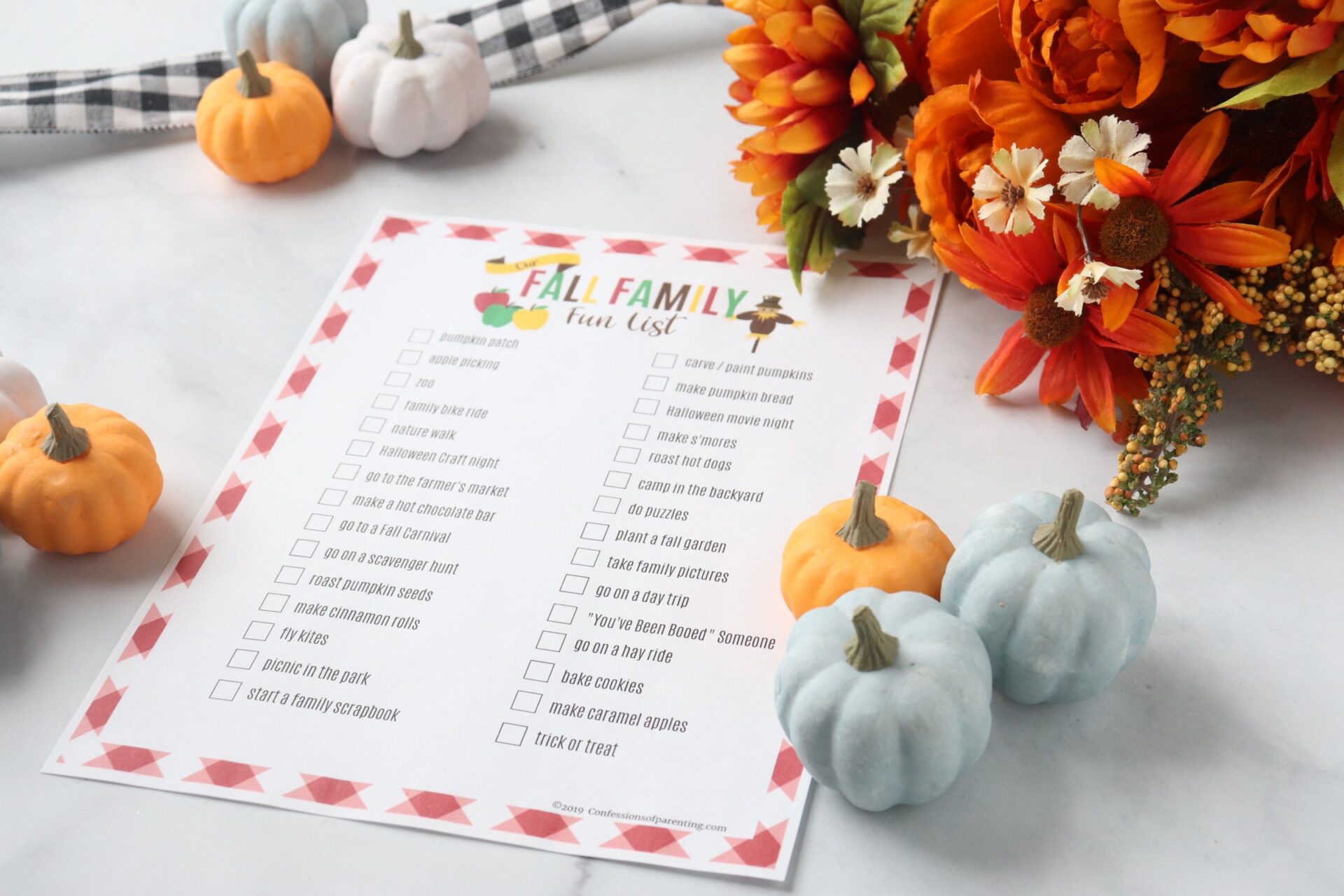 Fall is here! Which means it is time for pumpkins, hayrides, hot chocolate nights, snuggles and more! If you are looking for simple ways to celebrate fall with your family then we have just what you are looking for!
Today we are sharing our Free Family Fall Activities Printable (Scroll to grab yours!) It is filled with inexpensive ways to connect as a family and create lifelong memories that don't cost an arm and a leg!
We love to give you the family activities list rather than a checklist or bucket list because there is zero pressure to complete them all!
Do your favorites or the ones you have time for! And celebrate fall together as a family!
Don't forget to grab your free Fall Family Activities Guide below!
What's your favorite thing about fall?
So here is your Fall Family Fun List ideas!
Fall Activities
This fall is so easy to spend time with your kids and your family with our fun fall activities. We have so many fun activities to choose from; they are so easy! All you have to do is download, print, prep (less than a couple of minutes), and start playing!
Simple family time is the best time and creates long-lasting family memories that you and your kids will remember forever!
Outdoor Fall Activities
Go to the Pumpkin Patch
One of our favorite fall family activities is, of course, going to the pumpkin patch.
Back in California, it was seriously the best! There was a petting zoo, a cute train to ride, hayrides, hay trampolines, and so much more!
Our rule was always if you can carry your own pumpkin then you can get that one!
Apple Picking
If you live near an apple orchard, apple picking is so much fun to take the kids too. There is something about spending time in the orchard picking apples and then going home and making candy apples, caramel apples, or a delicious apple pie.
Zoo
In Texas, the zoo in the summertime is sometimes downright miserable. It is hot and you are dripping in sweat and the animals are hiding in the shade trying to keep cool.
But in the fall, the weather is nicer, the animals are out and it is a great fall activity for the family on a Saturday.
Make S'mores
S'mores are like the ultimate fall family activity. There is something about sitting around the fire and roasting the perfect marshmallow so that chocolate perfectly melts on it!
Roast Hot Dogs
While you are starting the fire already for those s'mores why not roast some hot dogs first. Make it a no electronic night outside and have some good laughs, some good food, and lots of fun as a family.
Family Bike Ride
Grab those bikes and go for a bike ride around the neighborhood. If you have little kids get a bike trailer or a bike seat that sits on the bike so they can have fun too!

Camp in the Backyard
I don't proclaim to be a camper. I like running water and toilets, but camping in the backyard is the best of both worlds and is a perfect fall family activity.
You are close enough to the house if you need a bathroom or a comfy bed!
Nature Walk
Head out to the park or to a nearby trail and go for a nature walk. Maybe while you are there have a scavenger hunt to look for things on the walk. Be sure to pack a lunch so you can have a picnic on your walk.
Picnic in the Park
Kids love the park, so why not take a picnic with you! Pack some sandwiches or stop by your favorite fast-food restaurant and grab some food! The kids will seriously love this!
Farmer's Market
The farmer's market is always a fun family activity. We usually get some money at the ATM and then we go about to the different booths tasting fruit and "carefully selecting" who has the best-tasting fruit (according to the kids).
We always get something different so that we can go home and try it or cook with it, so we are always trying new things.

Go on a Hayride
Take the family on a good 'ol fashioned hayride. The kids will love this!
Plant a Fall Garden
Spending time out in nature in the fall is perfect because the air is cooler and way more pleasant to be in!
The kids love to garden, so we plant a fall garden with carrots, tomatoes, peppers, and lettuce. This way we can learn to work hard and get a reward from our hard work because there is nothing quite like homegrown vegetables.
Take the family to a Fall Carnival
During the fall, it is just fun to be outside! So look for a fall carnival in your area (lots of schools have them) and take the family out for a fun night together.
Go on a Day Trip
Load everyone up in the car, grab some road trip games (as well as some free printables for other great car trip activities) and go on a day trip!
So many memories can be made as you explore places together as a family.
Scavenger Hunt
Again another fun fall family activity is to go on a scavenger hunt. Make a list break into teams and then see who can find the most items.
Fly Kites
Now that the weather is cooler and the wind is blowing a bit, it is the perfect time to get outside and fly kites together. I love these kites because the kids get to decorate them first before they go fly them.
Take Family Pictures
Okay so I love fall family pictures just because of the changing colors all around and I love documenting the family changing year after year.
Whether you do it in the fall or not take family pictures because you will want to remember these days.
Trick or Treat
Fall is not complete without trick or treating. I used to think teenagers should not be allowed to trick or treat, but now over time, I understand the importance of keeping kids as young as you can.
Our older kids love to take our little one's trick or treating and it really has become a wonderful family activity.

Indoor Fall Activities
Halloween Craft Night
Do you have kids that love to do crafts? Have a family Halloween Craft day or craft night with the kids!
Just grab some paper to protect the table, and get some fun crafts to do! I love these Halloween necklaces to make and these Mason Jar Lanterns! There are so many cute Halloween Craft ideas on Amazon this year!
Make a Hot Chocolate Bar
My favorite thing about fall is cooler and sweaters because this means it is totally acceptable to have hot chocolate.
We love setting up a hot chocolate bar so that we can always have hot chocolate with toppings readily available.
Carve/ Paint Pumpkins
It isn't fall until you carve pumpkins or paint them as a fun family activity. Be sure you check out our safety tips when it comes to carving pumpkins with kids.
Roast Pumpkin Seeds
After you carve those pumpkins don't forget to roast those seeds!
Just wash and dry the seeds. Season them with olive oil salt and pepper. Then roast them at 350 degrees for 15-30 minutes tossing them every 5 minutes.
You've Been Booed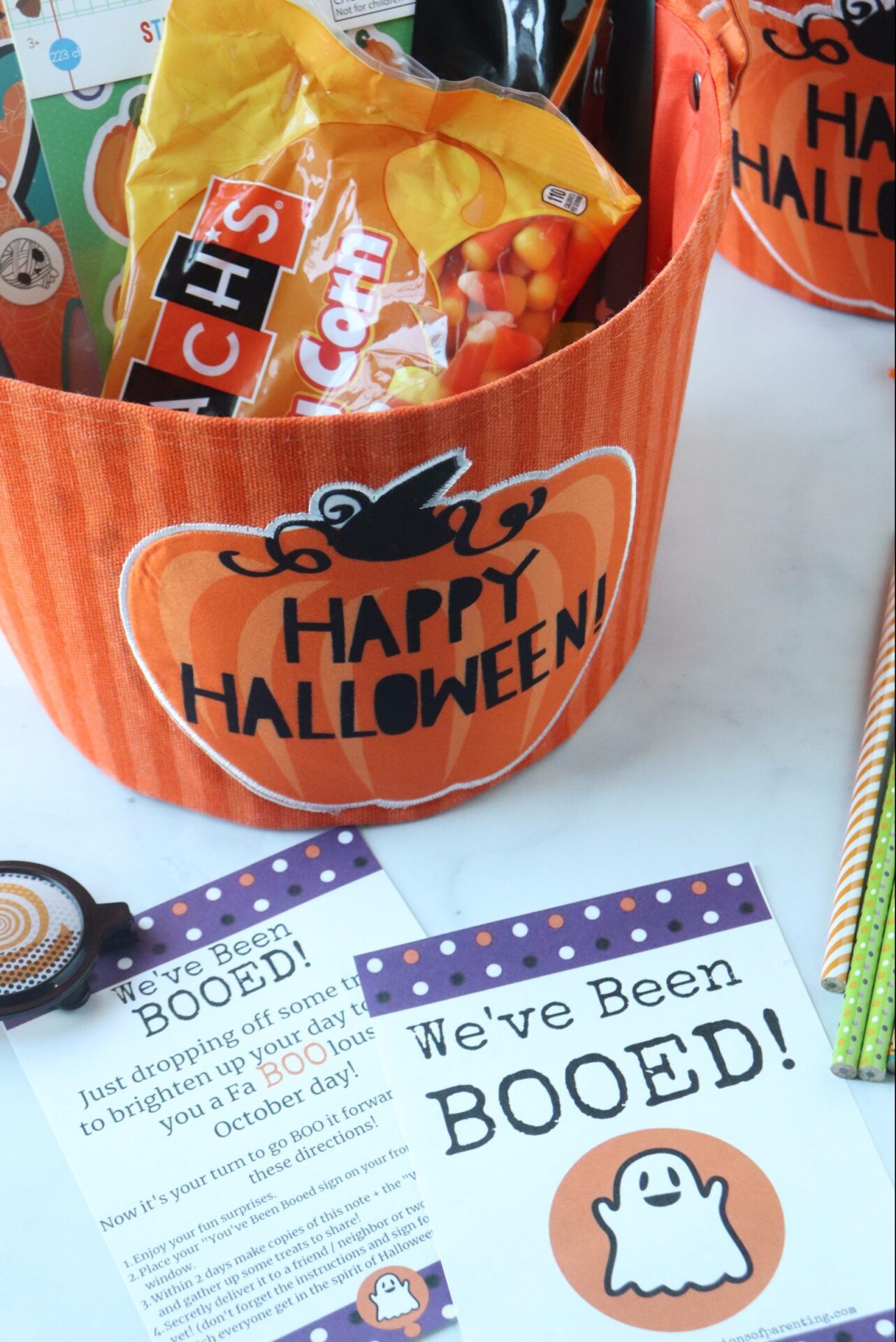 Share the joy of the season by starting the "You've been booed" tradition in your neighborhood or with your friends! For instructions and a free printable grab it here!
Cinnamon Rolls
Get all the smells of fall by making cinnamon rolls as a family or even cinnamon bread! Involve the kids and let them help roll and punch the bread down! And of course, enjoy it together!
Start a Family Scrapbook
On a rainy day, work together to make a family scrapbook. As you work on the scrapbook, you can laugh and talk about all the fun memories you have had together as a family.
Make Pumpkin Bread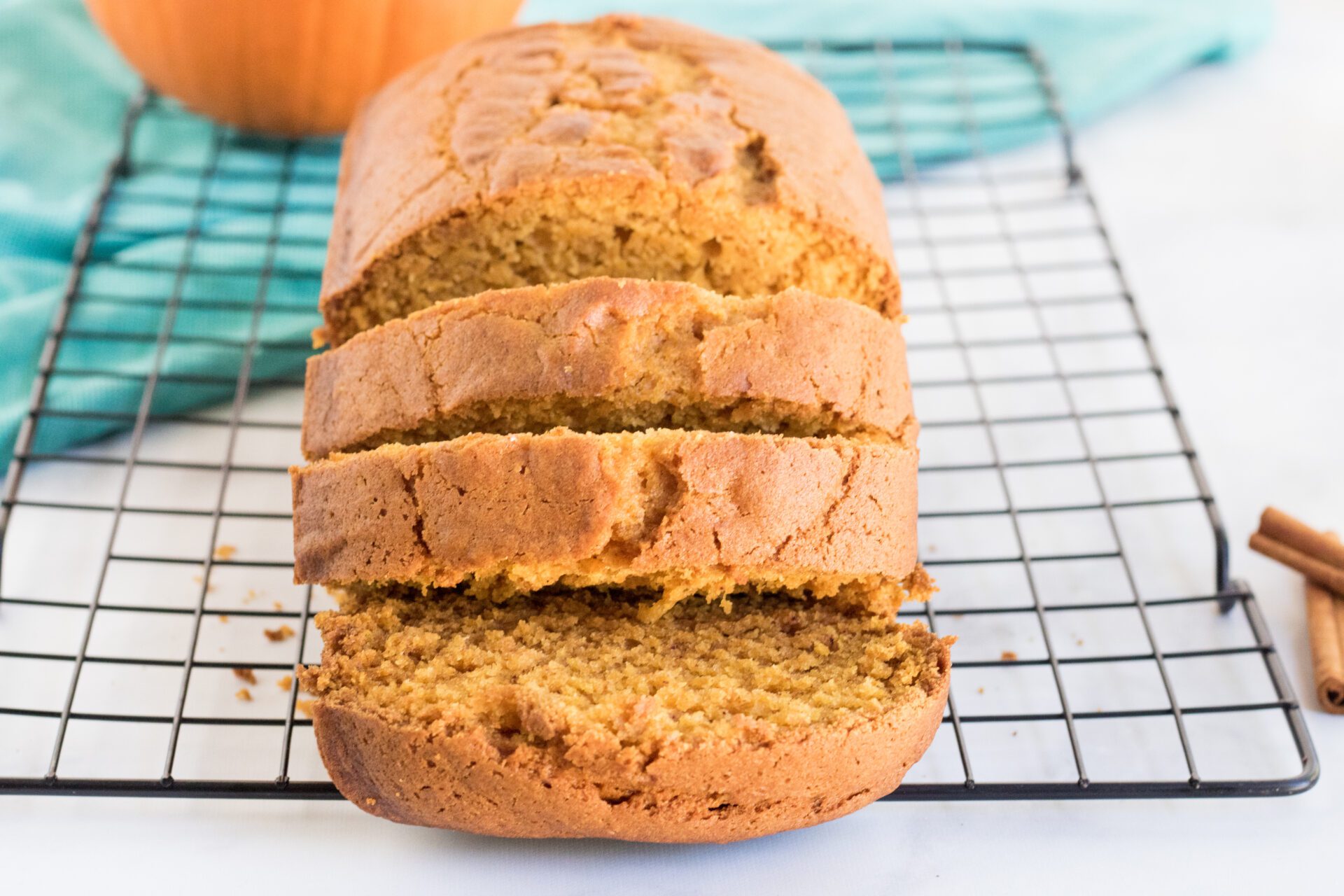 There is something about fall that makes me just want to bake all kinds of goodies! One of our favorites is to make pumpkin bread. This pumpkin bread recipe is seriously a family favorite!
Halloween Movie Night
Grab the popcorn, and the blankets and have a family movie night watching Halloween movies! Or make Halloween popcorn balls.
Puzzles
Why not have a pajama Saturday and do puzzles as a family. Get some easy ones for the little kids, some harder ones for the middle ones, and then a harder one for the older kids.
Then just take the time to work on it together throughout the day. Some real bonding can happen hanging out doing puzzles together.
Bake Cookies
Get out the mixing bowl and gather in the kitchen and bake cookies. Teach the kids how to read a recipe, and make the most delicious cookies.
Then gather around the table and share them together. Nothing better than family time and food.
Make Caramel Apples
Make caramel apples and enjoy them together. They are super simple to make in a few easy steps! So be sure to check out how to make caramel apples here!
I love to dip them and then let the kids pick their own toppings to put on them!