Help your older kids navigate all their emotions with love languages for teens! Understanding the love languages and how they relate to teens will improve your family ties and help your kids build healthy relationships in the future.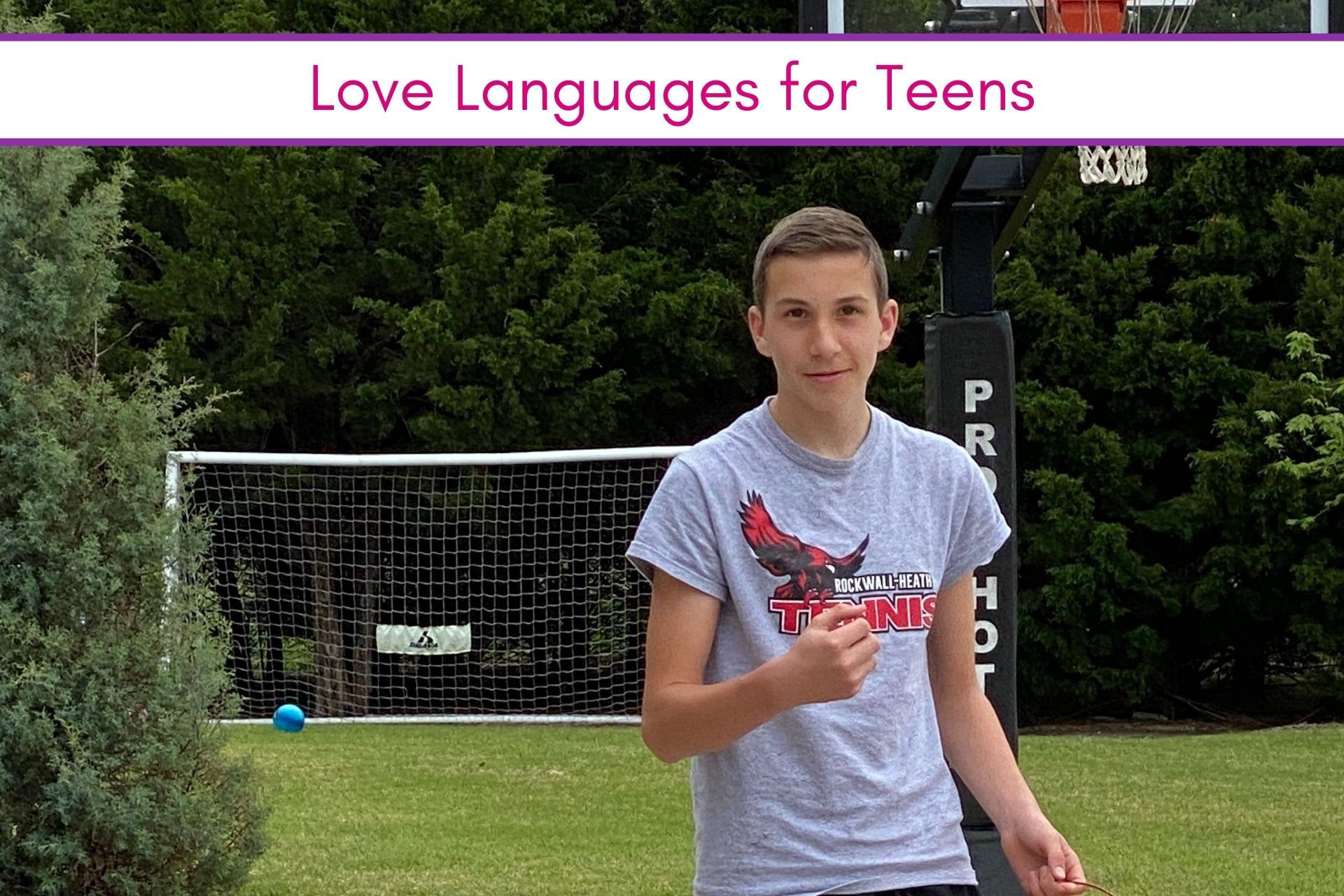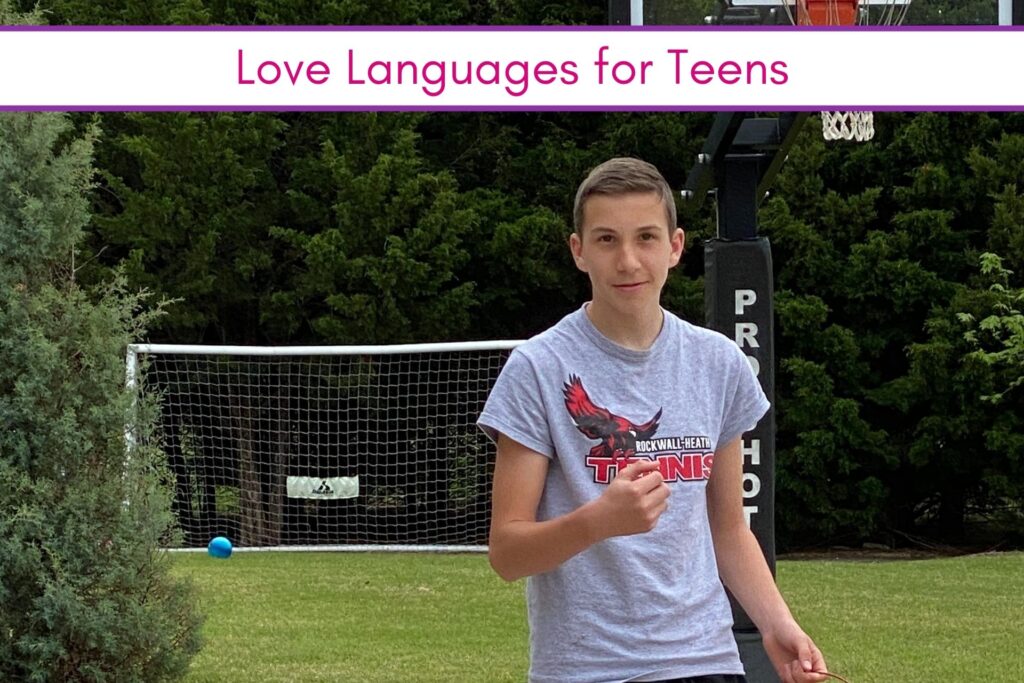 Love Languages For Teens
Living with teens is always full of emotions! But one thing that makes it so much easier is understanding love languages for teens.
I've used love languages in my own life so much, but recently I've realized how helpful it can be to relate them to my kids… especially my teens!
Not only do the 5 love languages for teens help me understand how best to love my kids, but they also help me prepare them for future relationships.
Your relationship with your teens is kind of like training for how they'll give and receive love in the future. Helping them understand their love language is like giving them a head start to healthy relationships!
More Love Language posts you'll love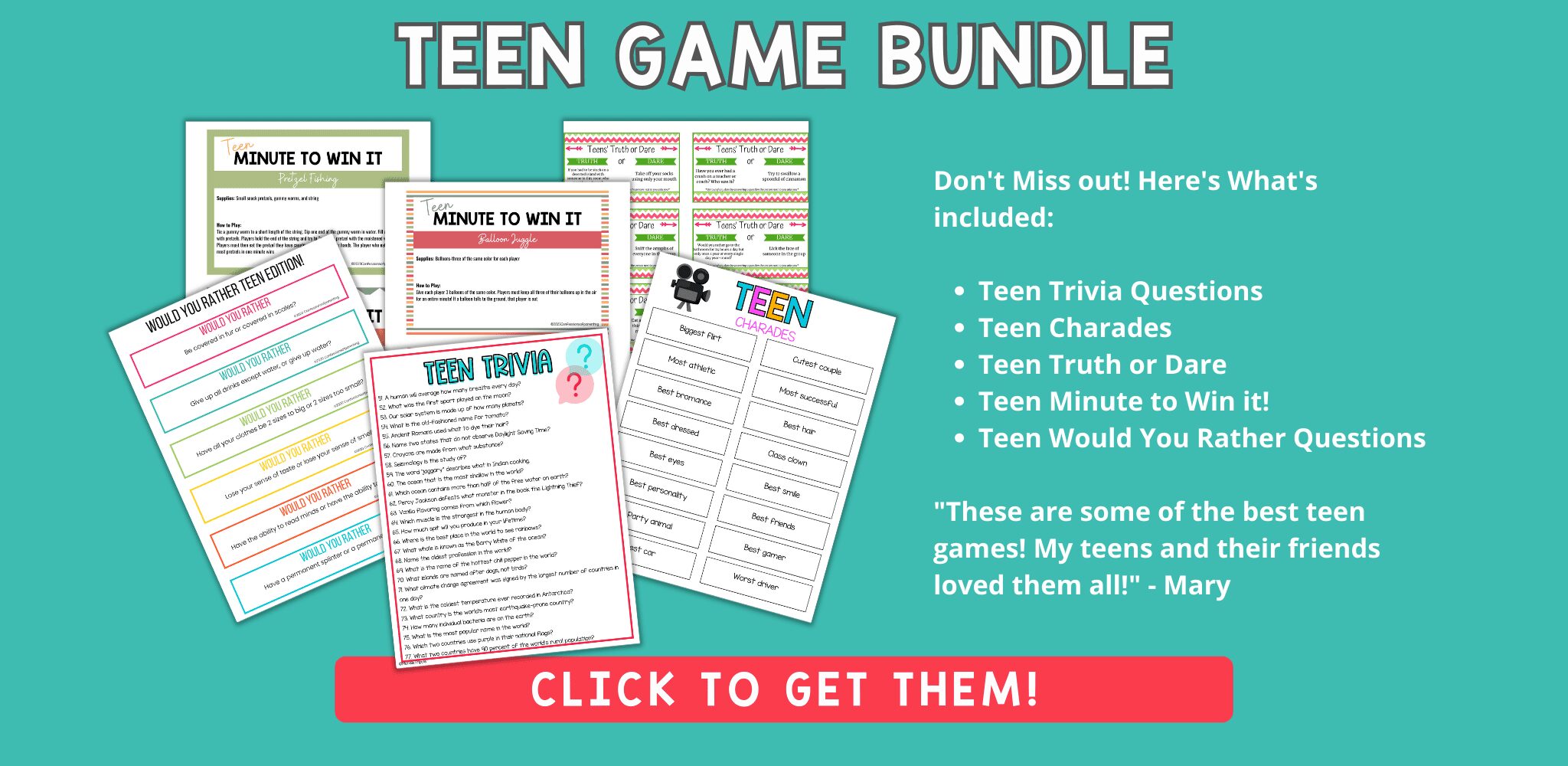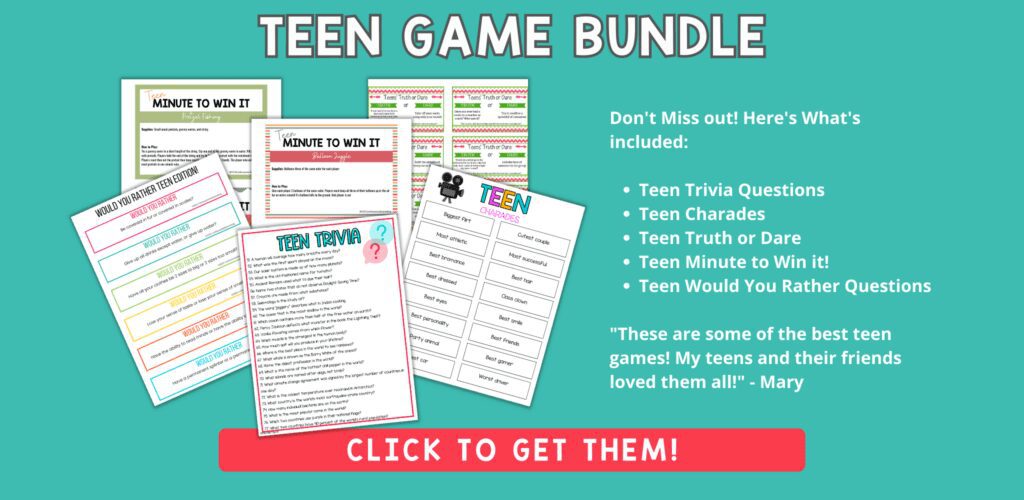 The 5 Love Languages For Teens
Let's face it, teens are going through a lot! There's a lot of new feelings and hormones running around in their body and sometimes it feels like a big responsibility to help our teens through it.
Love languages to the rescue! Love languages are different ways that we give and receive love, and each of us (including our teens) prefer one or two love languages compared to the others.
Understanding your teen's love language will also help you reflect on the ways they show love to you. Maybe there are some things they've been doing to show their love that you've been missing!
All the love languages will help you show your teen you care, but understanding their preferred love language will help you personalize those loving efforts!
How To Figure Out Your Teens Love Language
Let's be honest. Trying to guess what your teen needs is a losing game.
My suggestion? Ask them! The great thing about love languages is that they're pretty fun. They aren't as intimidating for privacy-loving teens and could be a fun discussion.
And don't forget that teens are so dynamic! They are always changing so pay attention as they shift what kinds of loving acts they need the most.
If you can't figure out which love language for teens is the right fit, just keep trying things and see what they respond to. Most people have a few love languages at the top of their list so you can't go wrong!
The 5 Love Languages For Teens
Ready to explore the love languages through the lens of your relationship with your teens? Here we go!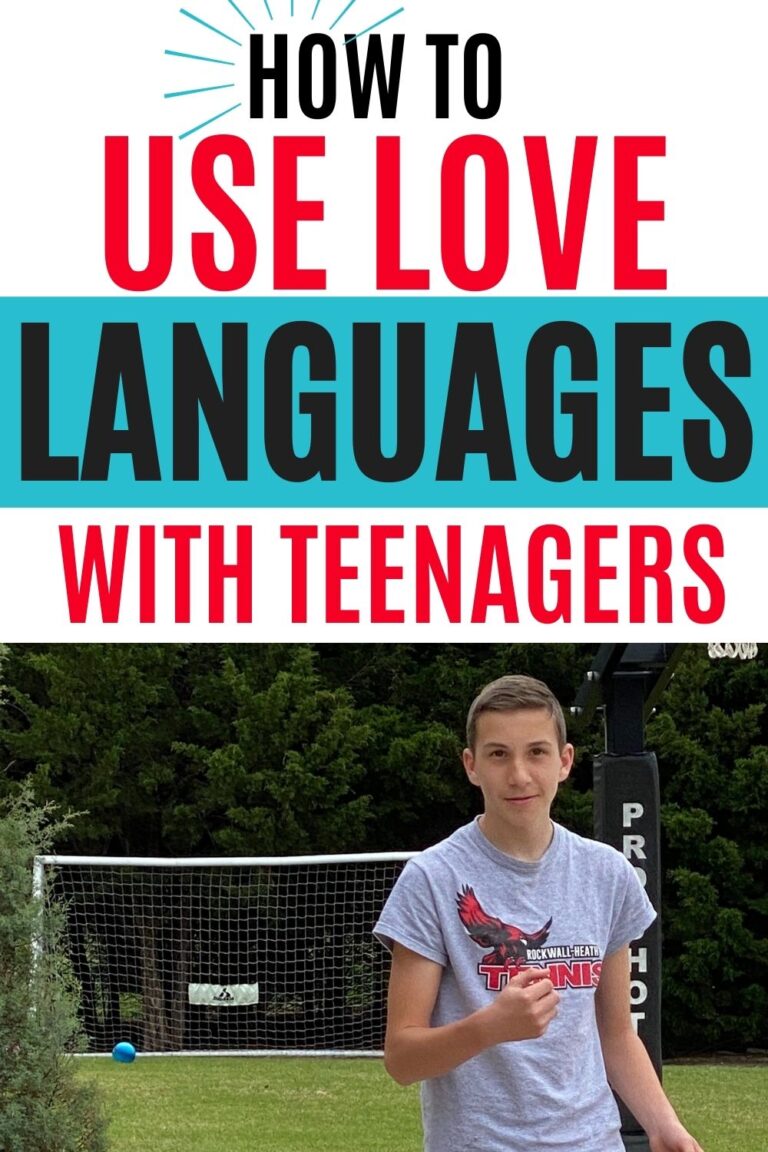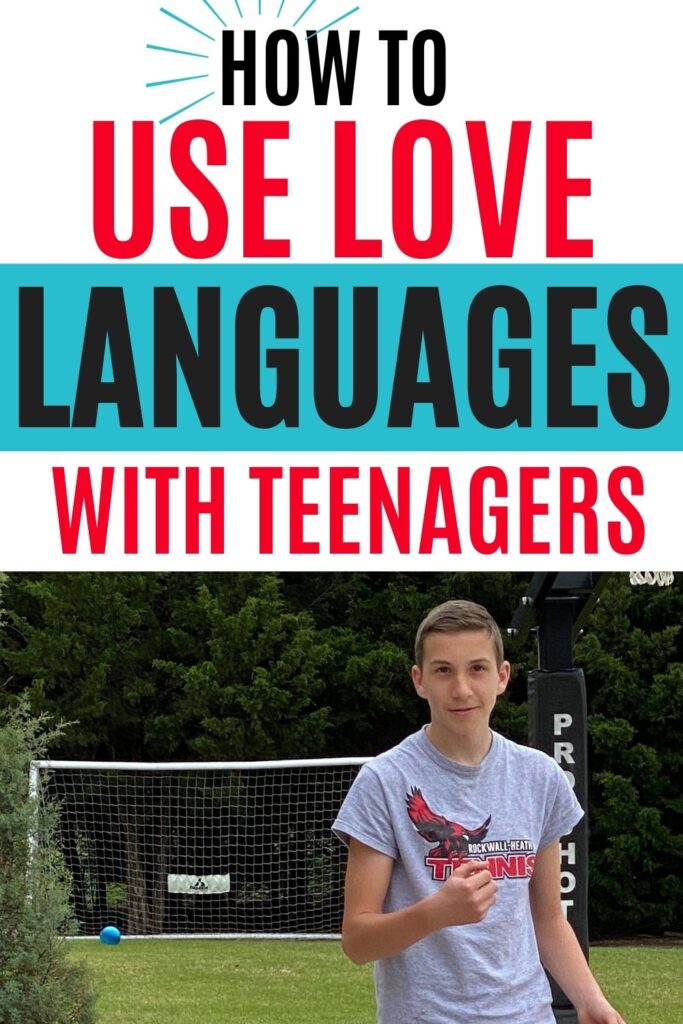 Quality Time
Here's a secret. Your kids want to spend time with you, regardless of their love language and regardless of them acting way too cool.
If you're like me, having teens makes your life pretty busy. You might be thinking that there isn't time left in the day to have quality time.
But quality time isn't about how much time you spend with your teen, it's about how you spend that time together.
Here's some ideas to spend quality time with your kids, even if you're busy.
When they get home, stop what you're doing to welcome them and say hello
Have a weekly family game night
Have a screen-free time each evening
Words of Affirmation
It's never a bad idea to say "I love you" to your kids, especially if they have words of affirmation love language!
Words of affirmation are positive things you say or write to your teen. And as they are trying to figure out who they are, words of affirmation can help build their confidence and show that you believe in them!
Teens are still learning to voice those strong emotions, so be patient as they use words of affirmation with you. But as you open up the conversation, you can set a great example for them.
Here are some ideas to give your teen words of affirmation.
Write them a note saying how much you love them
Compliment them when they try something new
Keep a journal with them in mind
Say "I love you" when you say goodbye
Gifts
Gifts aren't all about your teen wanting the newest gadget, although most teens will have their eye on something.
Some people just really feel loved when someone is thoughtful enough to give them a gift or when they take the time to find someone else a gift.
If your teen is like this, don't grab your wallet just yet. Gifts can be anything, as long as they are little reminders of your love.
Here are a few simple love language gift ideas.
Remember their favorite snack and secretly add it to their lunch
Pick up some movie tickets for a movie they've been talking about
Get them a gift for no reason and wrap it up
Physical Touch
Physical Touch is the trickiest love language for all ages, but especially with a teen who is learning how to incorporate appropriate loving touches into their lives!
Although you probably won't be holding their hand or doing piggy rides anymore, there are still plenty of ways to show your teen love through physical touch in an age-appropriate way.
Here are a few things you can try.
Rub their back when you sit together
Put your arm around them when you watch a movie
Give plenty of hugs (if they're comfortable with it)
Come up with a handshake
Acts of Service
Acts of Service are ways that we do something for someone else that helps them in whatever way they might need.
And yes, as a mom you are likely doing things constantly for your kids, but teens are notorious for missing those things, even if they have an acts of service love language!
Try going out of your way to do something just for them. Maybe it's something that you usually don't do, or maybe it's something you haven't had time for.
Help them redecorate or organize their bedroom
Study up on one of their school subjects they're struggling with
Do one of their chores so they have some extra time
Teach them a new skill they're wanting to learn
Share michele tripple reusable block should link to IG Profile
More Love Language Articles