Potty training schedules are critical to your potty training success. In 3-Easy Steps create a schedule that works! We want our toddlers to train as fast as possible and a schedule will help you do that! Get rid of those diapers asap!
Creating a potty training schedule
You are feeling motivated! You have made the decision. Both you and your toddler are physically and emotionally ready to tackle this next developmental hurdle- potty training! But how? A potty training schedule is a great way to get organized and have a plan to conquer potty training in 3-Easy Steps. 
What is a potty training schedule?
A potty training schedule is a plan you create that works for both you and your toddler. Think about your regular routine. Consider family dynamics, work, school, errands, etc. We have made it easy for you with 3-easy steps. Pick a plan that works for you!
1. Decide on a plan
There are different ways to approach the process of potty training. The following are three different methods commonly used to achieve the desired results of NO MORE DIAPERS:
Three-day method
The three-day method requires you set aside your normal everyday schedule for three solid days. Those three days will now be focused entirely on potty training. That means no errands, no gym time, no work, no playdates. 100% potty training for 72 hours!
This method involves a little more parent training as well. Diapers are exchanged entirely for underwear and you, the parent, stand by waiting for any sign that the toilet is needed.
Time-based method
This potty training schedule method is often stretched over a period longer than 3 days. Basically, you set a timer and have your child sit down on the potty seat once every hour for a few minutes. Using this method allows you to continue with a somewhat regular schedule. Diapers can be exchanged for training pants or not. It's completely up to you!
Schedule-based method
This option is based around your toddlers regular routines. Bathroom trips would be taken at your child's typical time of day to go to the bathroom. Some ideas might be upon waking, right after breakfast, just before/after lunch, before naptime, after dinner, or before bed. The schedule-based method focuses on their typical daily routine.
No single method has been proven more effective than another. So pick what works best for you!
2. Introduce the Idea
Now that you've chosen a potty training method, finish out your schedule by preparing your toddler for the experience.
Take a trip to the library
Stop by your local library and check out some potty training books. Reading with your toddler is always fun to do. Potty training books can help them get familiar with the process before it starts.
Go shopping
After explaining how to use a toilet and getting your toddler familiar with the process, let them get involved! Take them to the store to pick out their favorite potty training underwear and potty training seat.
Pick out some rewards
If you choose to do a potty training chart, talk with your toddler about what they would like for rewards when they succeed. Narrow down the options to just a few realistic ones so they don't ask for something too outrageous.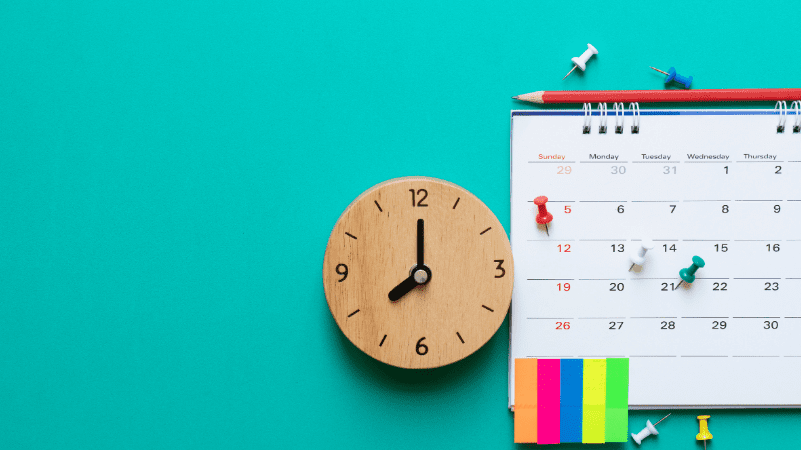 3. Pick a Day to Begin
Once you have completed steps 1 and 2, you're ready to schedule your toddler's pathway to success. Make sure to avoid a day with any major events (i.e. weddings, parties, travel).
With any of these methods, if your child asks to use the toilet you will want to encourage them through the process. In the end, you want your child to be able to independently use the restroom without dedicating every waking hour to taking them to and from the toilet.
And you're ready to go!
Pick a day to begin. Choose your potty training schedule preference. Gather your supplies. Get started on the path to success! The day diapers can finally be abandoned permanently is a day to celebrate!
Ready to Potty Train? Check out all these Potty Training Posts to help!