Best Thanksgiving Casseroles
Thanksgiving will be here soon and if you are like me, you are busy planning your Thanksgiving menu. Thanksgiving casseroles are always a great serving option not only do they feed a crowd, but usually you can make them ahead of time and they are delicious! We are sharing our 32 favorite Thanksgiving casserole dishes with you that you want to try this year!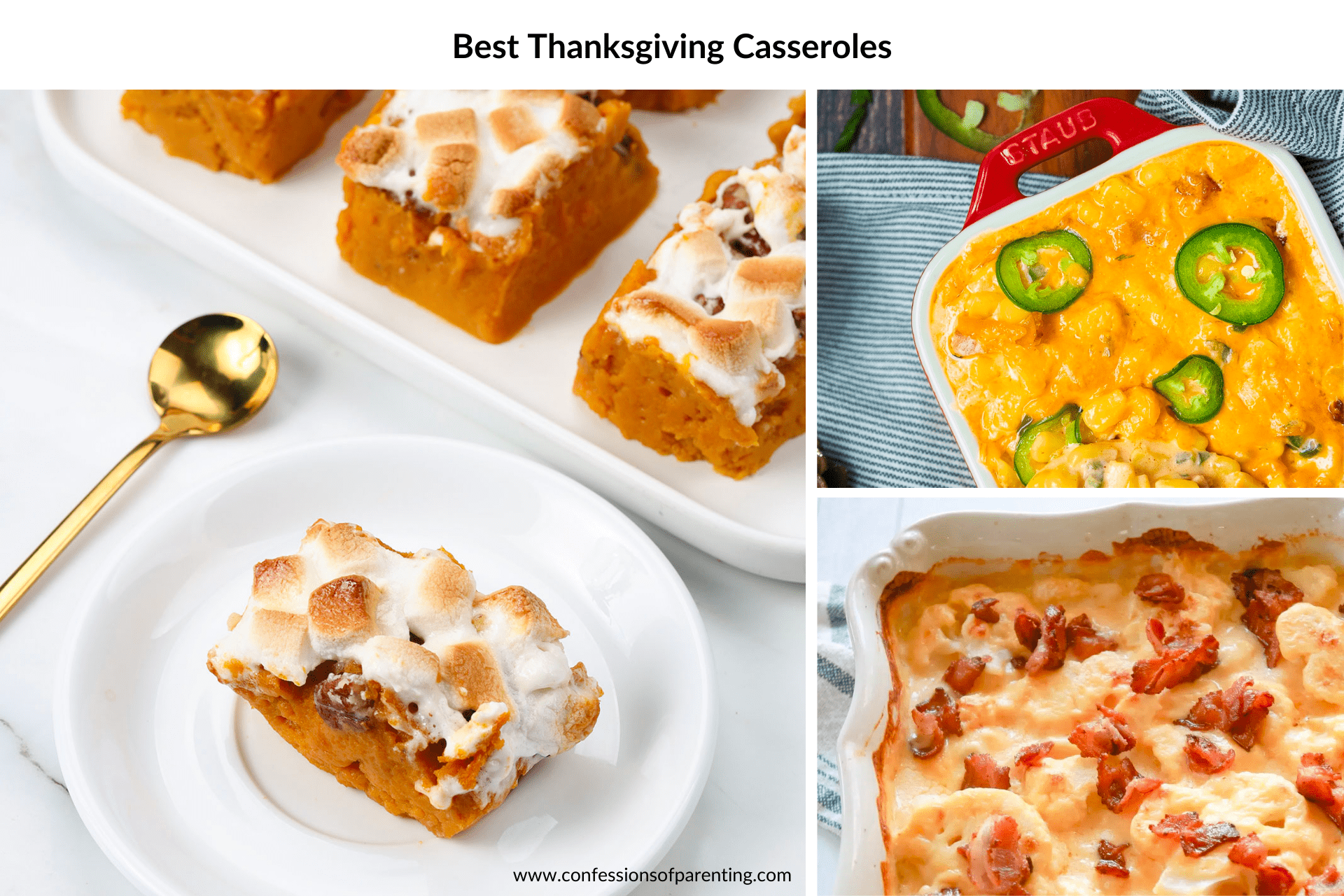 Growing up when my mom said casserole for dinner I would be lying if I didn't turn up my nose and tell her that I wasn't hungry, but I have to admit casseroles have come a long way since then, probably because of all the awesome food bloggers and Pinterest that are always elevating things to the next level!
I know you may not believe it, but I am actually a huge fan of Thanksgiving casseroles! They allow me to feed a crowd on Thanksgiving and many of them can be made ahead of time, which is a huge bonus. Sure, Thanksgiving is not complete without turkey, mashed potato, and apple pie, but why not change up your sides this year with some of these new favorites you and your guests are going to love!
What is the secret to a good casserole?
Want your casserole to turn out great? Try these secrets to a good casserole.
If you want a crunchy top, be sure to use a shallow baking dish. They cook quicker which allows the browning and crisping that you love! Any dish works, but not that ceramic is slower to heat, so it may take a few more minutes to cook.
You don't have to use a standard 9×13 baking dish. I often use other baking dishes that I have on hand. If I want to impress the crowd I may use a baking dish with a little flair.
If your pasta calls for pasta, undercook it by 2-3 minutes.
Be sure to drain your meat prior to adding it to your casserole dish. I love this meat drainer.
Don't skip or skimp on the topping. We all love the crispy topping on the top of the casserole so be sure to add it!
Sometimes making your Thanksgiving casserole ahead of time is the best option because it gives your dish time for the flavors to meld together nicely.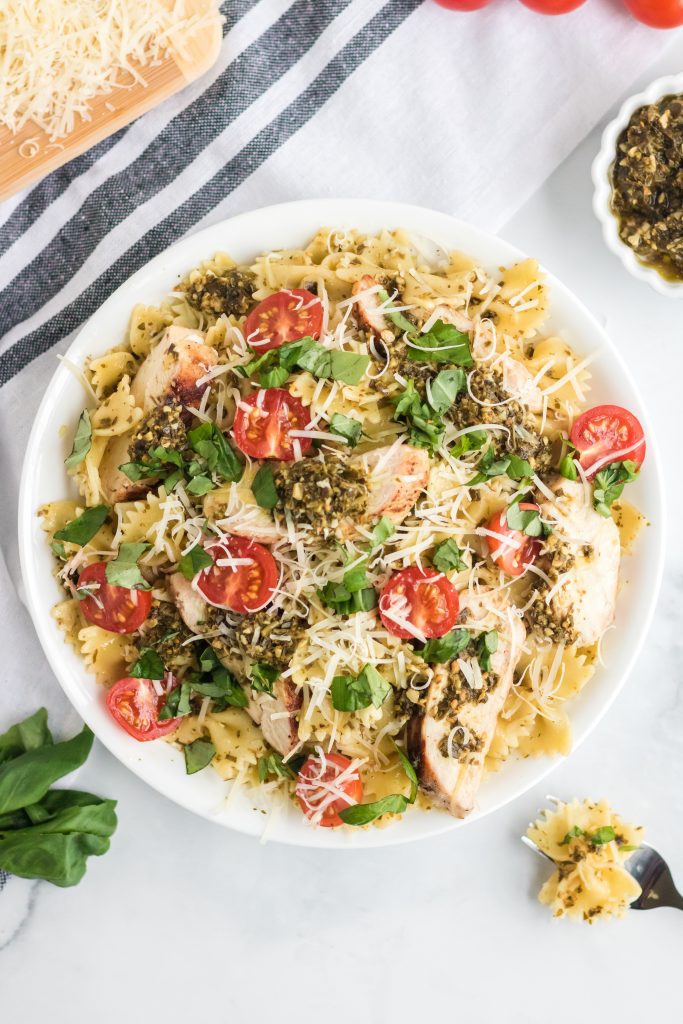 Tired Of Spending Hours Searching For What To Make For Dinner And Then Ending Up In The Fast Food Drive Through Line? Let Us Help!
Sign up for our free meal plan where we scour the web to deliver great meal options right to your inbox! We include main dish ideas, sides, dessert and more!
You don't want to miss these delicious ideas!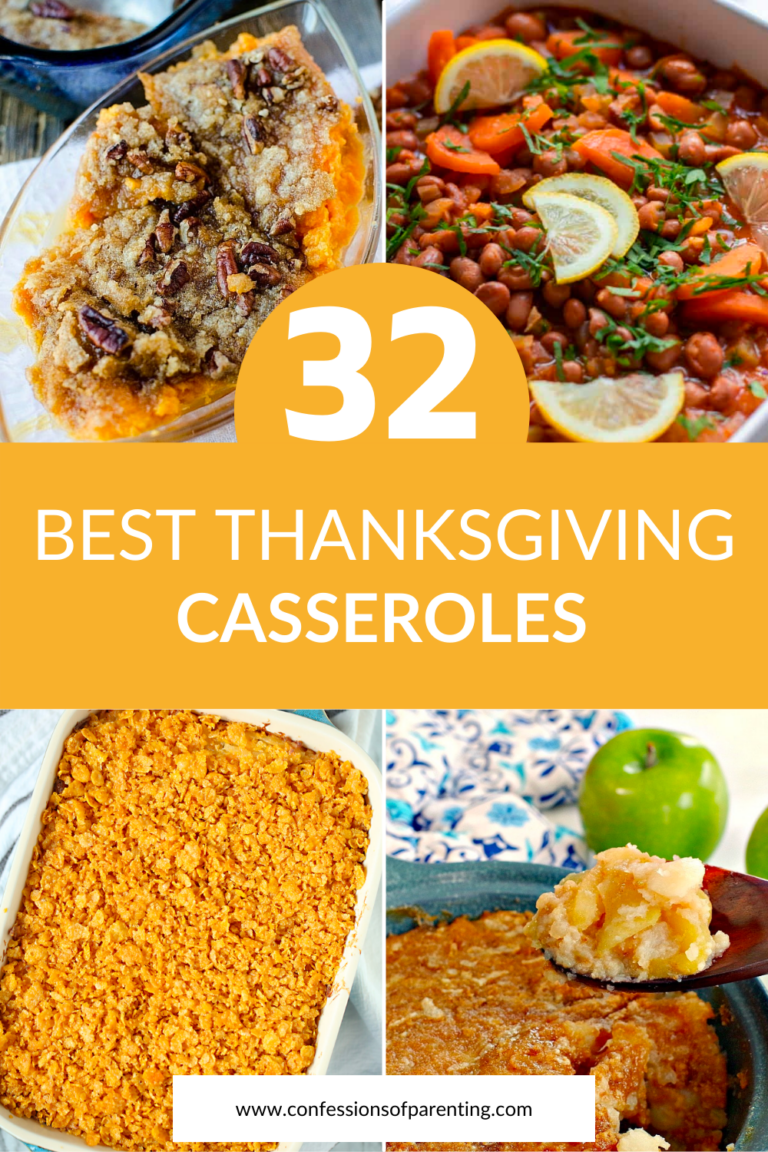 Best Thanksgiving Casseroles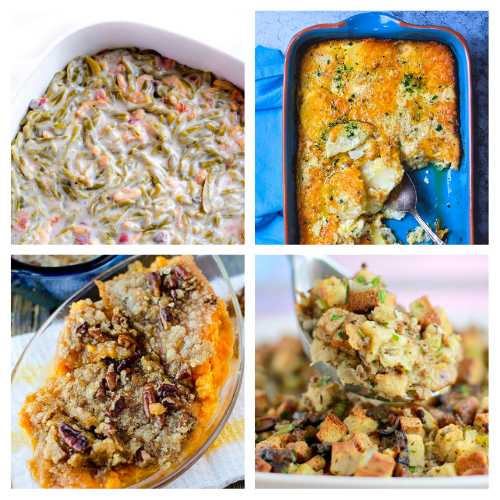 The Best Green Bean Casserole with Bacon and Cheese by Fantabulosity
Cheesy Ranch Potatoes with Double Cheese by Christian Guzman
The Best Sweet Potato Casserole With Pecans by Dancing Through The Rain
The Best Stuffing Recipe Ever by Erica's Recipes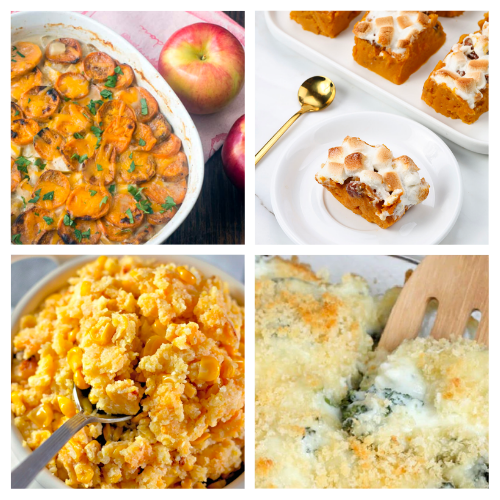 Delicious Scalloped Sweet Potatoes and Apples by Healthy Family Project
Sweet Potato Casserole Recipe by Healthy Recipes 101
Crock Pot Corn Casserole AKA Thanksgiving Corn Pudding by Mom Foodie
Broccoli Au Gratin – Broccoli Cheese Casserole by Mom Foodie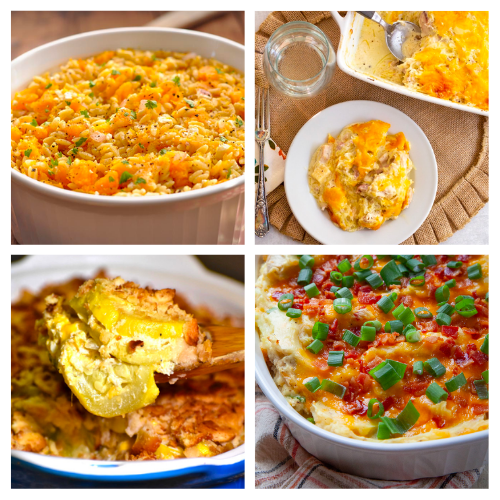 Butternut Squash Orzo with Feta and Sage by Mighty Mrs.
Keto Turkey Casserole by Joy Filled Eats
Southern Squash Casserole by Gypsyplate
Loaded Mashed Potatoes by Eat the Love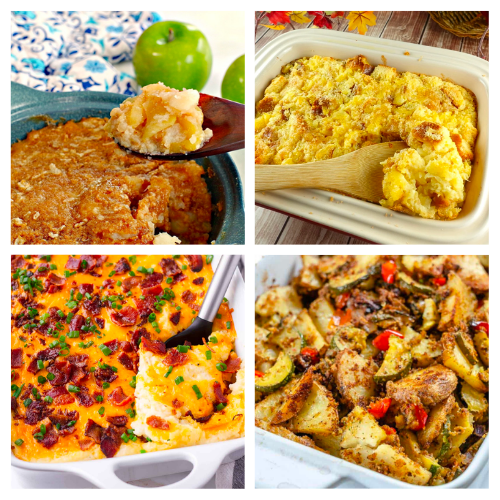 Turnip and Apple Casserole by Food Meanderings
Food Hussy Recipe: Mom's Pineapple Stuffing by Food Hussy
Loaded Mashed Potatoes by Cooking for my Soul
Zucchini and Potato Casserole by Plantbased on a Budget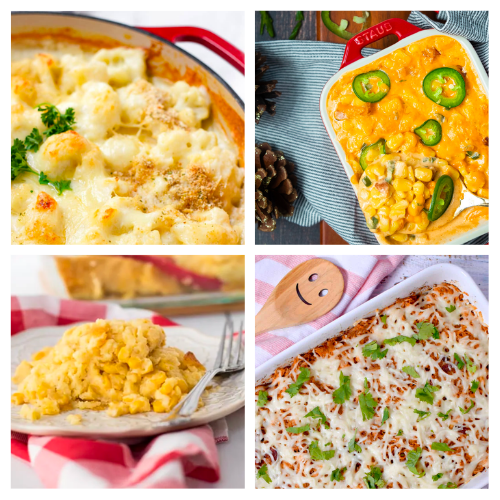 Cauliflower Au Gratin by Cooking for my Soul
Cheesy Baked Jalapeno Creamy Cron {With Bacon!} by The Sassy Foodie
Jiffy Corn Casserole by Crayons & Cravings
Chicken and Sweet Potato Casserole by Simple Living Recipes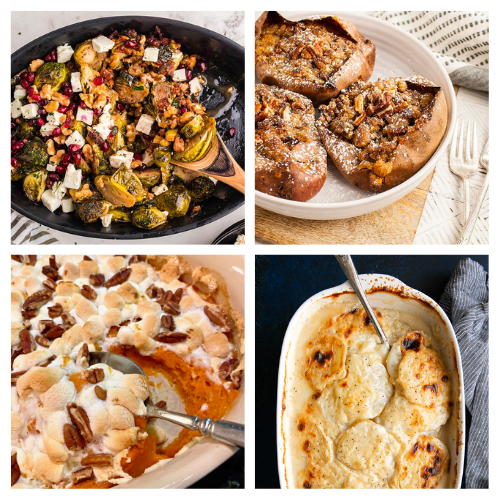 Roasted Brussels Sprout Pomegranate Pancetta Feta Casserole by xoxoBella
Twice Baked Sweet Potato Casserole with Pecan Topping by xoxoBella
Orange-Spiced Sweet Potato Casserole by Crinkled Cookbook
Classic Scalloped Potatoes Recipe by The Forked Spoon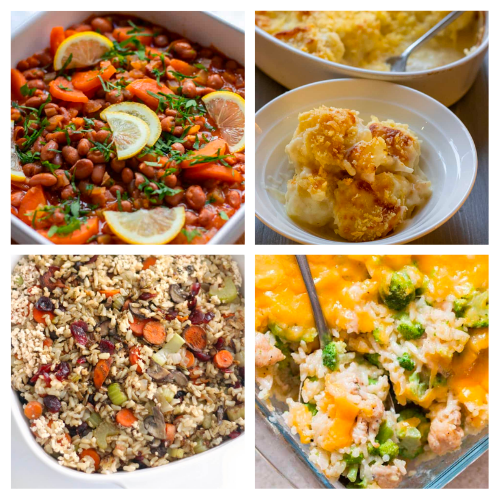 Barbunya Pilaki (Turkish Style Borlotti Beans) by Cooking Gorgeous
Cauliflower Cheese Recipe by Cooking Gorgeous
Gluten-Free Brown Rice Stuffing Casserole (Vegan, Allergy-Free) by Strength & Sunshine
Cheesy Chicken and Broccoli Rice Casserole by Curry Trail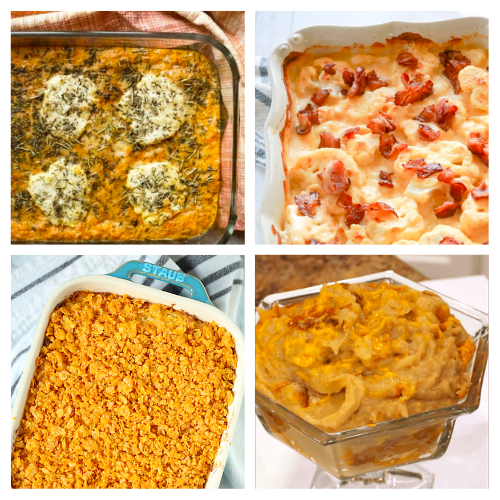 Savory Pumpkin Casserole Recipe With Herbs by Low Carb Yum
Cheesy Cauliflower Au Gratin With Bacon (Keto, Low-carb) by Healthy With A Chance of Sprinkles
Hashbrown Casserole by When is Dinner?
Onion Mashed Potato Casserole by 3 Boys And A Dog