Vegan Snacks for Toddlers
I love to look for fun and healthy ways to incorporate good foods into my toddler's diet. I have some really great Carrot Recipes for Toddlers and it got me thinking about clean and natural foods. Vegan Snacks for Toddlers are perfect for making sure that they are getting healthy, fresh, and clean foods to nourish their growing bodies!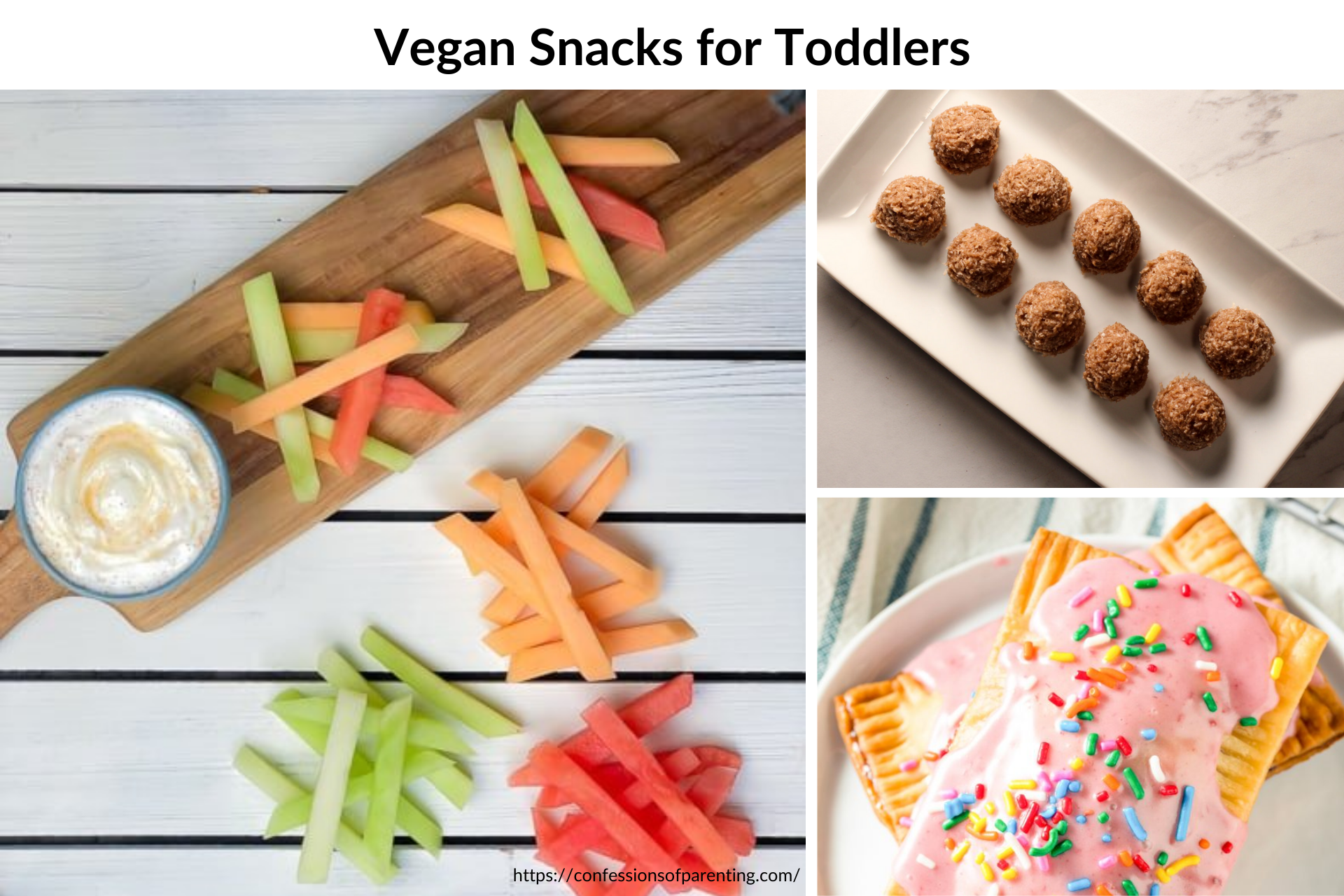 Why is Vegan good for my toddler?
A vegan diet consists of clean fresh foods and excludes animal products. Because it is plant-based, a proper vegan snack can be packed full of vitamins and minerals! It is also a way to make sure that they are not getting a lot of saturated fats or too much sodium. Overall, it is a very clean way of eating. Even if you aren't vegan, these snacks are great to feed to a toddler who could use a lot of wholefoods to grow big and strong!
How to serve my snacks to my toddler
In order to make your toddler's snacking experience easier for you both, it's important to make sure that you have really great tools to serve them with! You'll want to make sure you have some toddler food trays! By making sure your toddler has age-appropriate silverware and dishes it can help them to eat more of what you serve to them!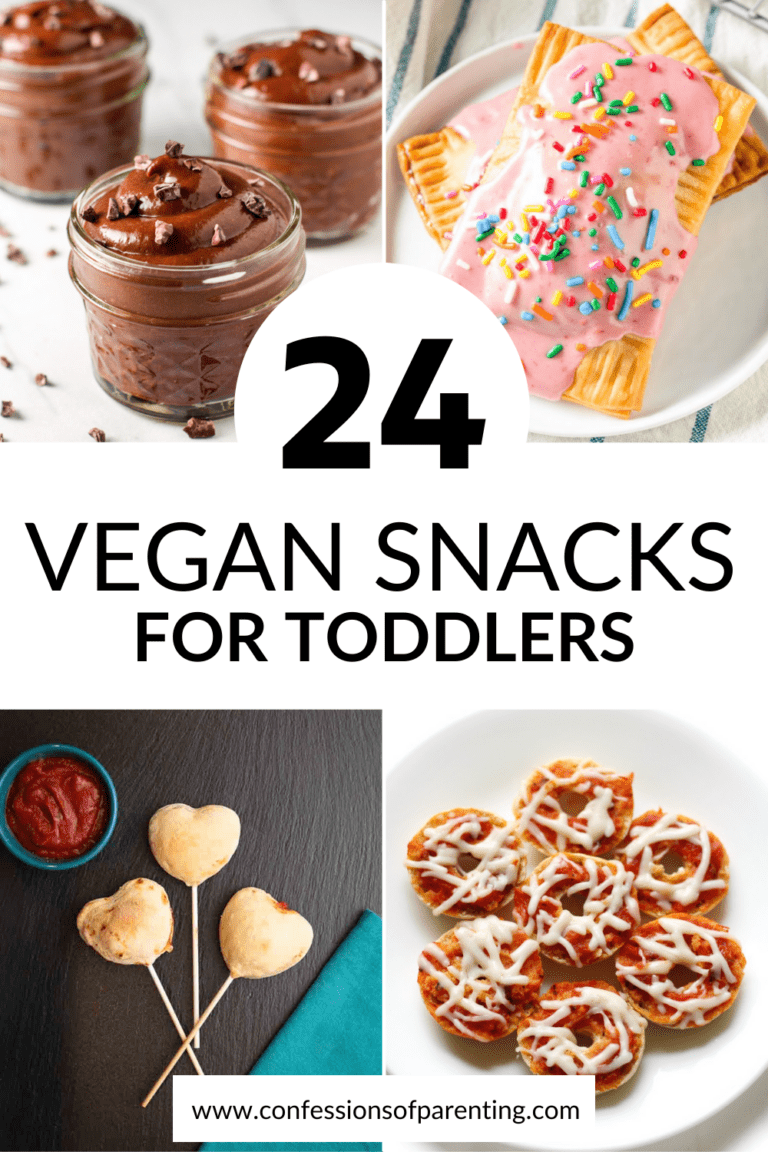 24 Vegan Snacks for Toddlers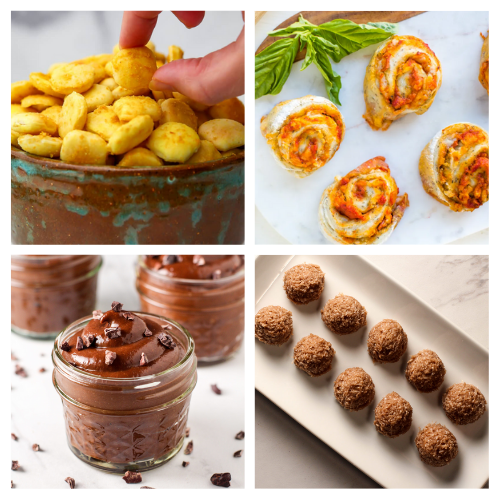 Easy Vegan Cheez Its (Goldfish Crackers) by The Hidden Veggies
Vegan Pizza Roll-Ups by World of Vegan
Chocolate Avocado Pudding {keto, paleo, AIP, vegan} by Wholesome Family Living
Banana Bread Protein Bites {AIP, paleo, vegan} by Wholesome Family Living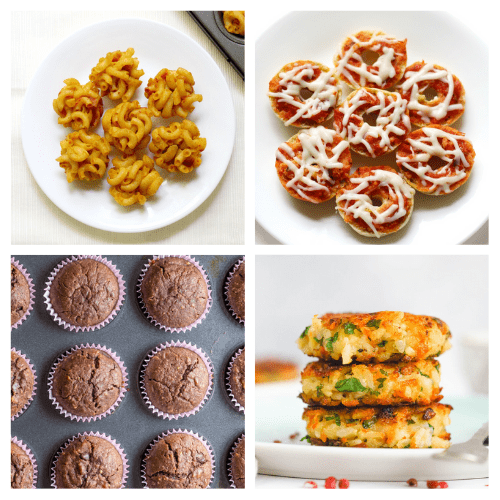 Baked Mini Gluten-Free + Vegan Mac & Cheese Bites (Allergy-Free) by Strength and Sunshine
Homemade Gluten-Free Vegan Copycat Pizza Bagel Bites (Allergy-Free) by Strength and Sunshine
Vegan Chocolate Chip Muffins by Cooking Gorgeous
Vegan Potato Cakes With Carrot And Rice by Little Sunny Kitchen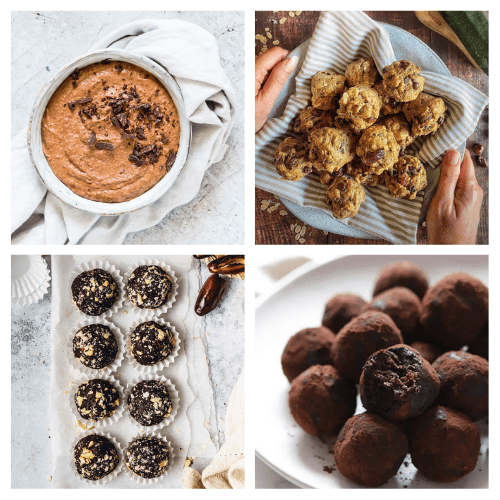 Best Easy Chocolate Hummus Ever (Vegan, GF) by Recipes from a Pantry
Vegan Zucchini Muffins (No Oil, No Refined Sugar) by No Sweat Vegan
Easy Vegan Bliss Balls With Dates and Peanut Butter by My Vegan Minimalist
Vegan Chocolate Peanut Butter Energy Balls by Happy Kitchen
Vegan German Potato Pancakes (Kartoffelpuffer) by Happy Kitchen
Spinach Muffins – Healthy Hulk Muffins by The Hidden Veggies
Healthy Vegan Nanaimo Bar by Life Begins with Dessert
Vegan Raspberry Rhubarb Crumble BARS by By the Forkful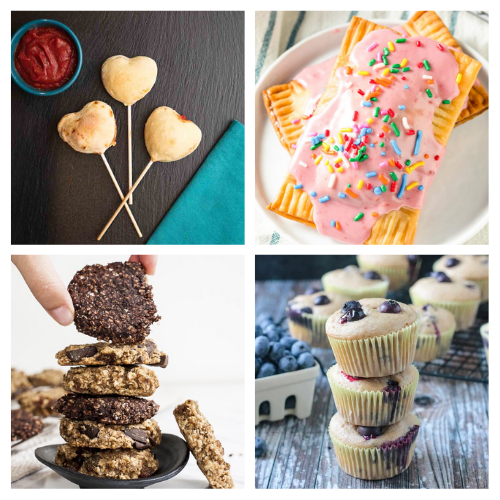 Vegan Pepperoni Pizza Lollipops by Vegan Dollhouse
Easy Vegan Pop Tarts Recipe by Wow, It's Veggie?!
Banana Peanut Butter Oatmeal Cookies by My Pure Plants
Vegan Banana Blueberry Muffins by Veggie Inspired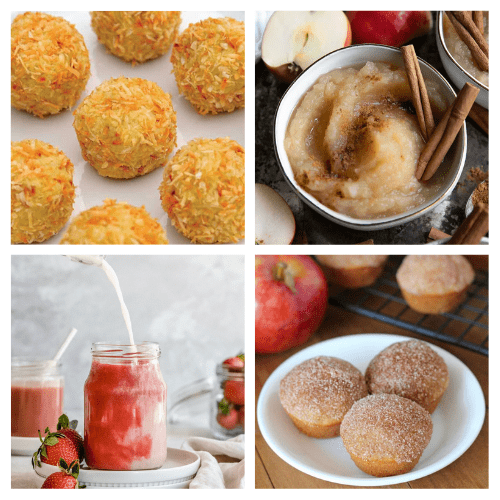 Coconut Bites | Plant-Based Snack by Plantbased on a Budget
Homemade Applesauce Recipe by The Forked Spoon
Strawberry Milkshake Without Ice Cream by Wholefood Soulfood Kitchen
Mini Gluten-Free Vegan Apple Muffins by Delightful Adventures