This shop has been compensated by Inmar Intelligence and its advertiser. All opinions are mine alone. #FluShotAtSamsClub
Flu season is coming quickly and if you are like me you are doing everything you can to protect your family from the flu this year. We are sharing 7 simple things you can do to protect your family from the flu this year so that you can all stay happy and healthy.
7 Simple Ways to Protect Your Family from the Flu
Wash hands often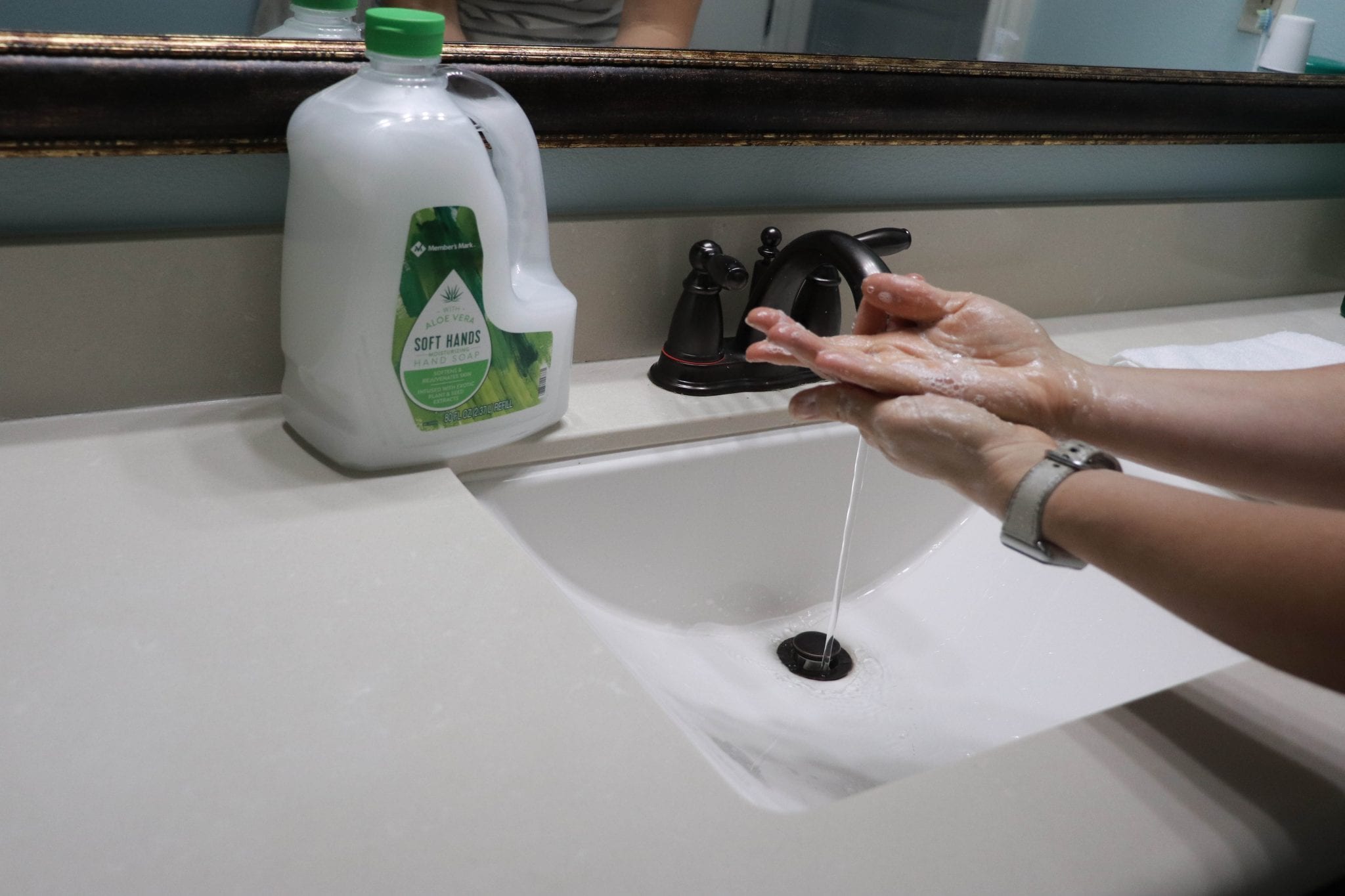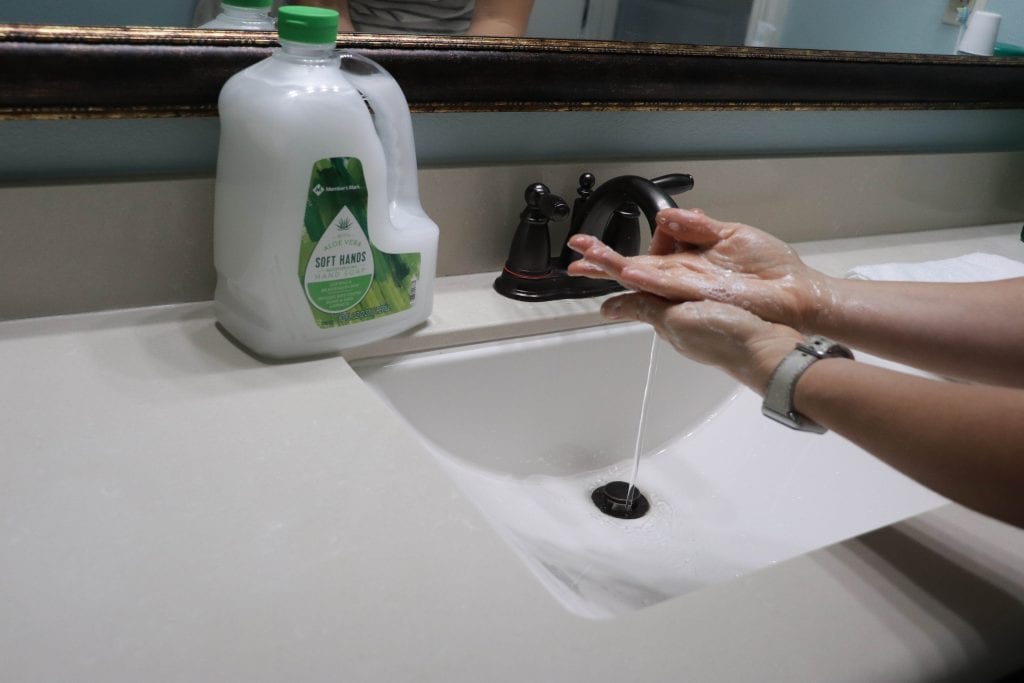 The best way to protect yourself and your kids from the flu is to wash your hands often. This helps eliminate germs as well as prevent them from spreading.
Teach your kids to wash their hands for long enough as well as correctly. Show them how to wash not only the front of their hands but also the backs of them. Our favorite thing to do is sing the ABC song as we wash to ensure that we wash long enough.
Keep your house clean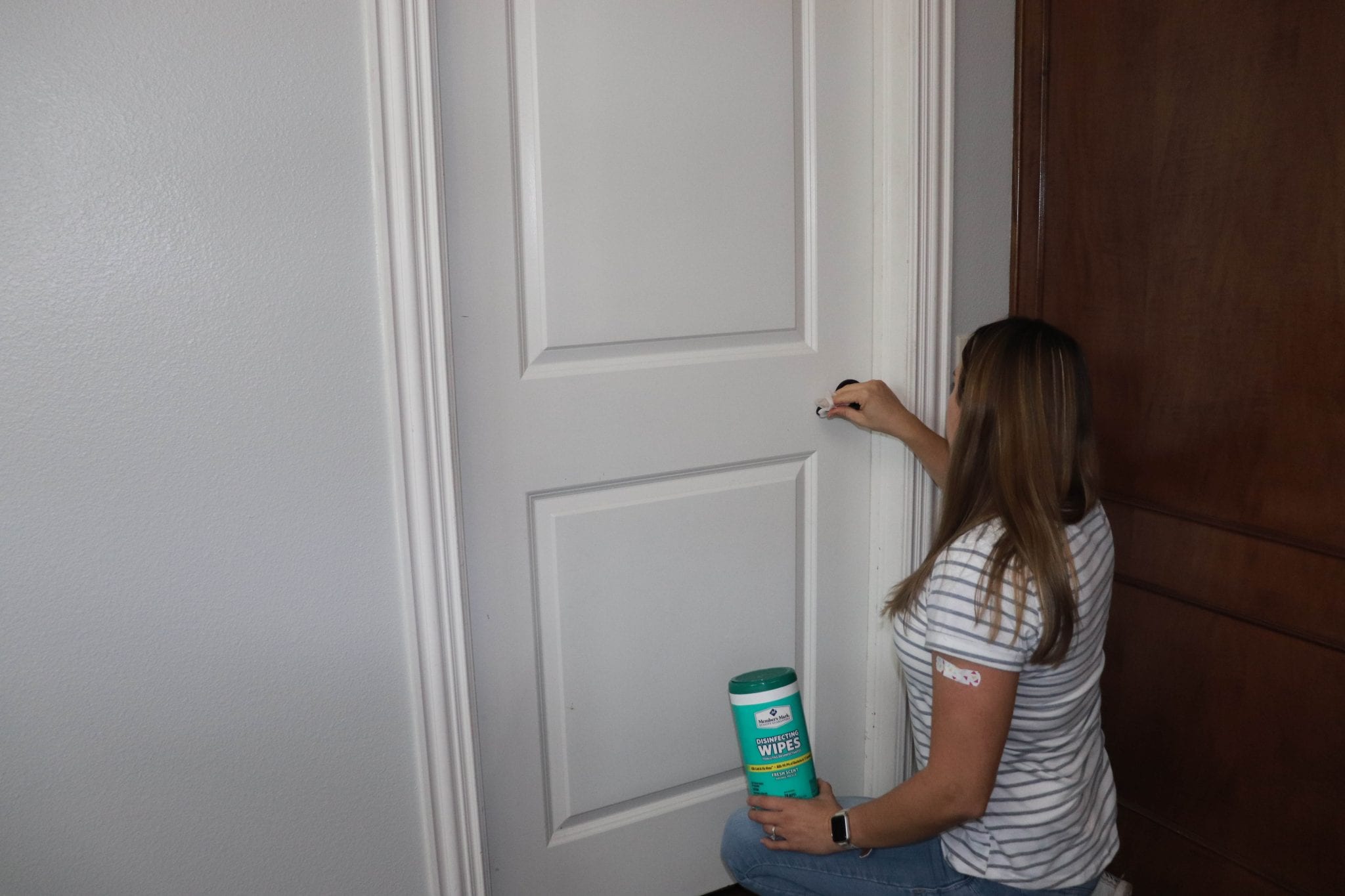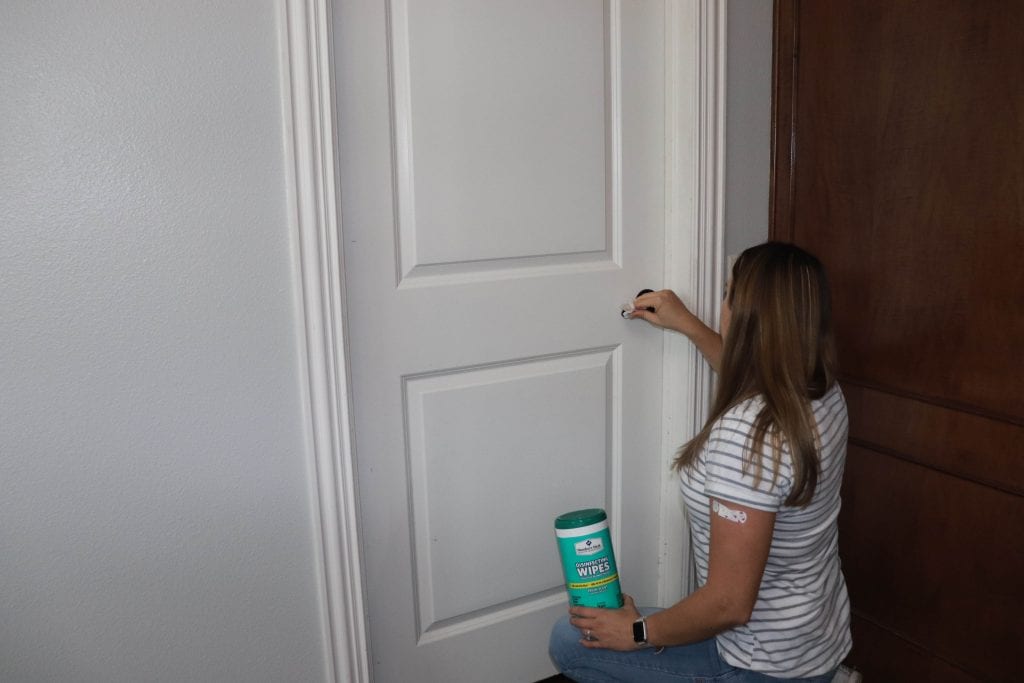 Flu germs love to hang out around your house, so be sure to clean high touch surfaces often.
This includes
Door knobs
Counters
Remotes
Germs also love to live on
Kitchen sponges (be sure to replace often)
Dish towels and bathroom towels
Cutting boards
Sinks
Toilets
Creating a regular cleaning schedule in your home can help you stay on top of the cleaning.
Cover your cough
Make it a habit of always covering your cough. Do this with a tissue or if one is not available cough into your elbow.
This prevents the flu germs from traveling in the air or onto your hands.
Get a flu shot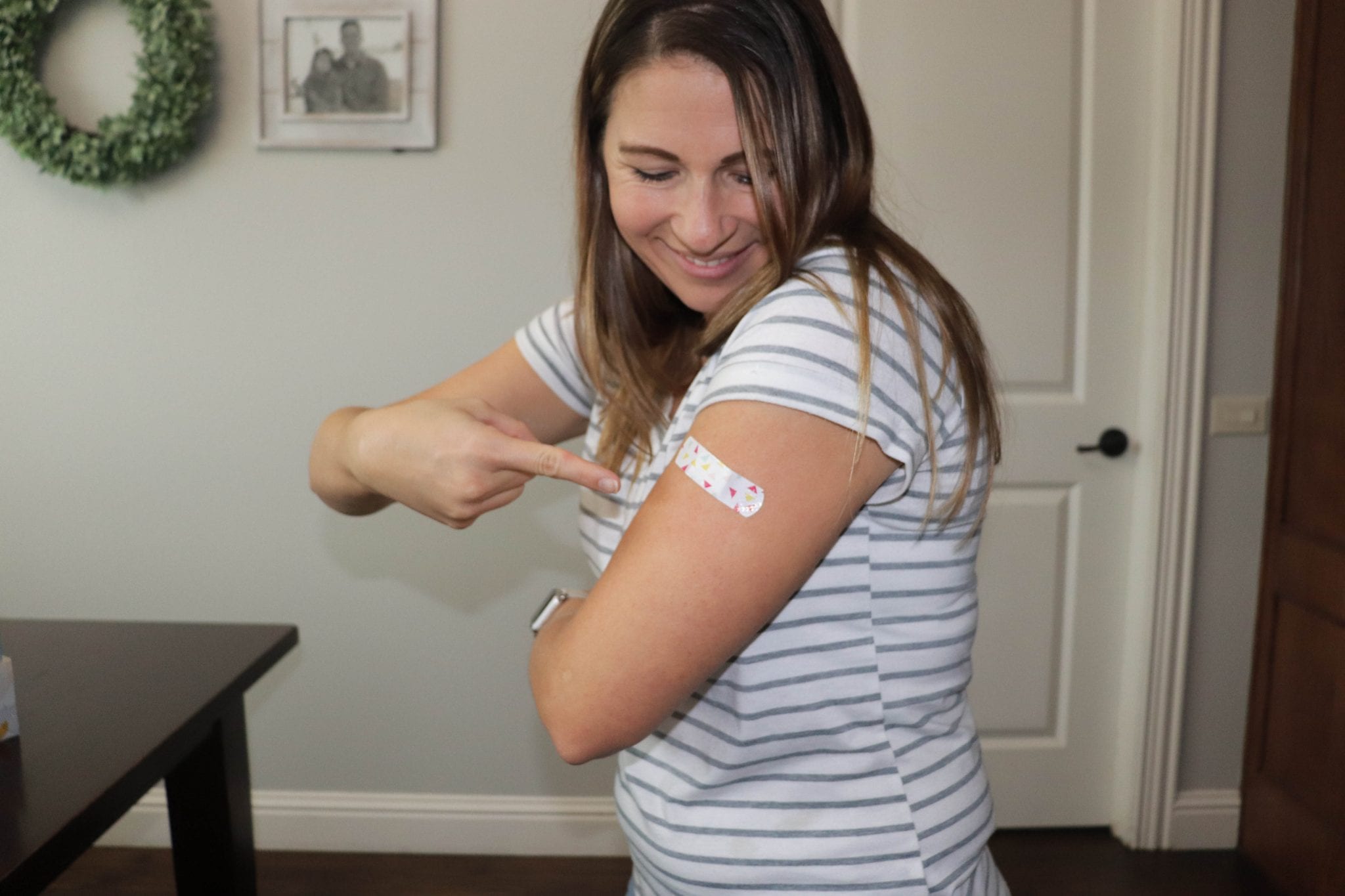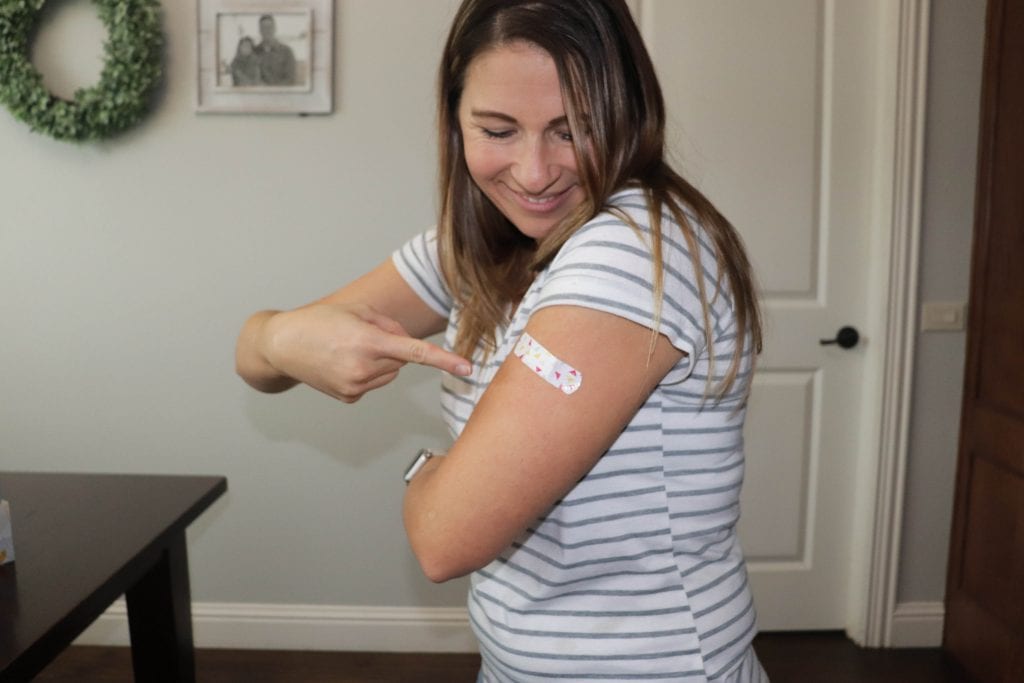 Getting a flu shot is a great way to protect you and your family from getting the flu.
Did you know that you can get your flu shot at Sam's Club this year? It's true! Sams Club is a great place for clinical services for immunizations. #flushotatsamsclub saves the day!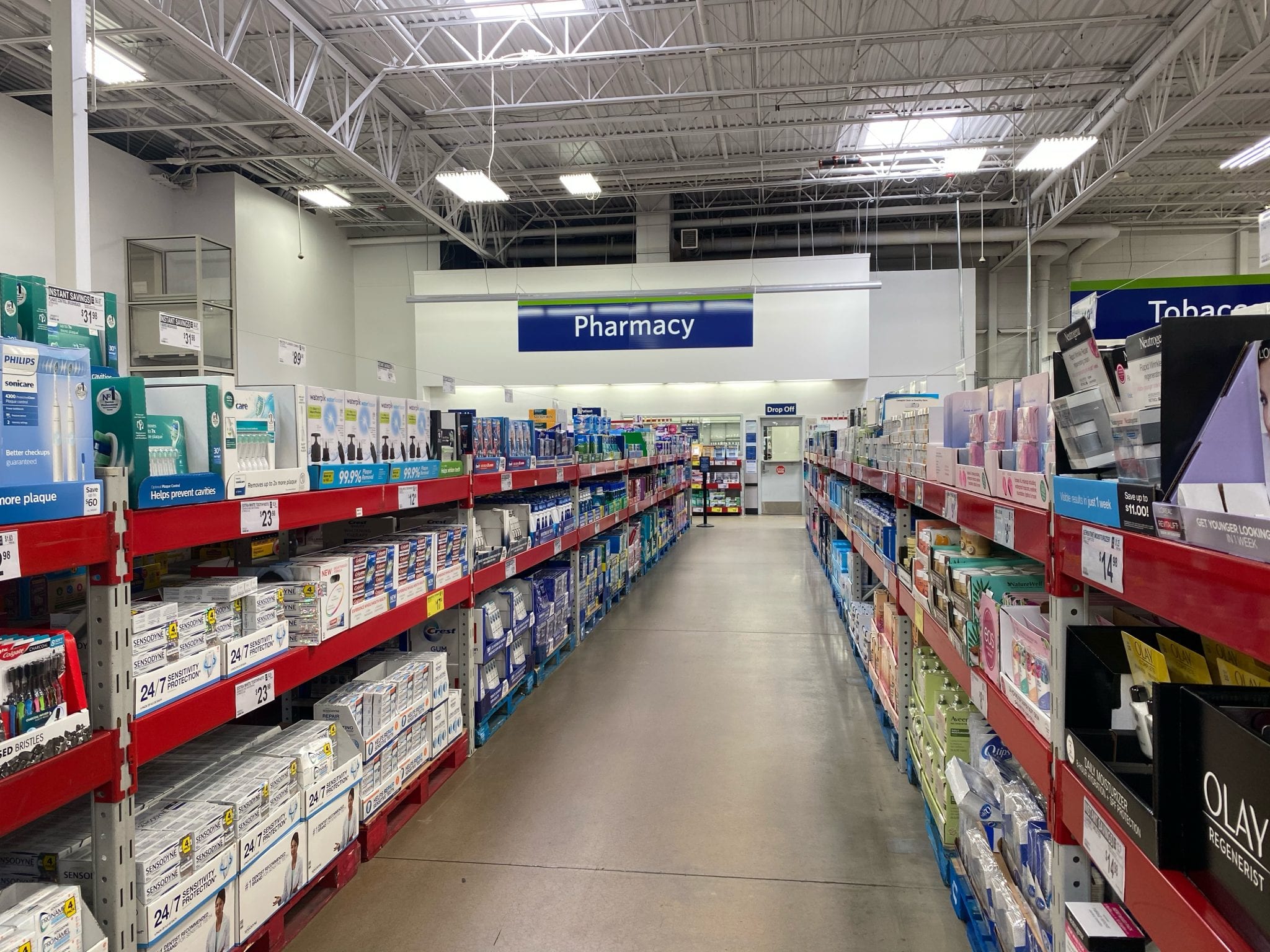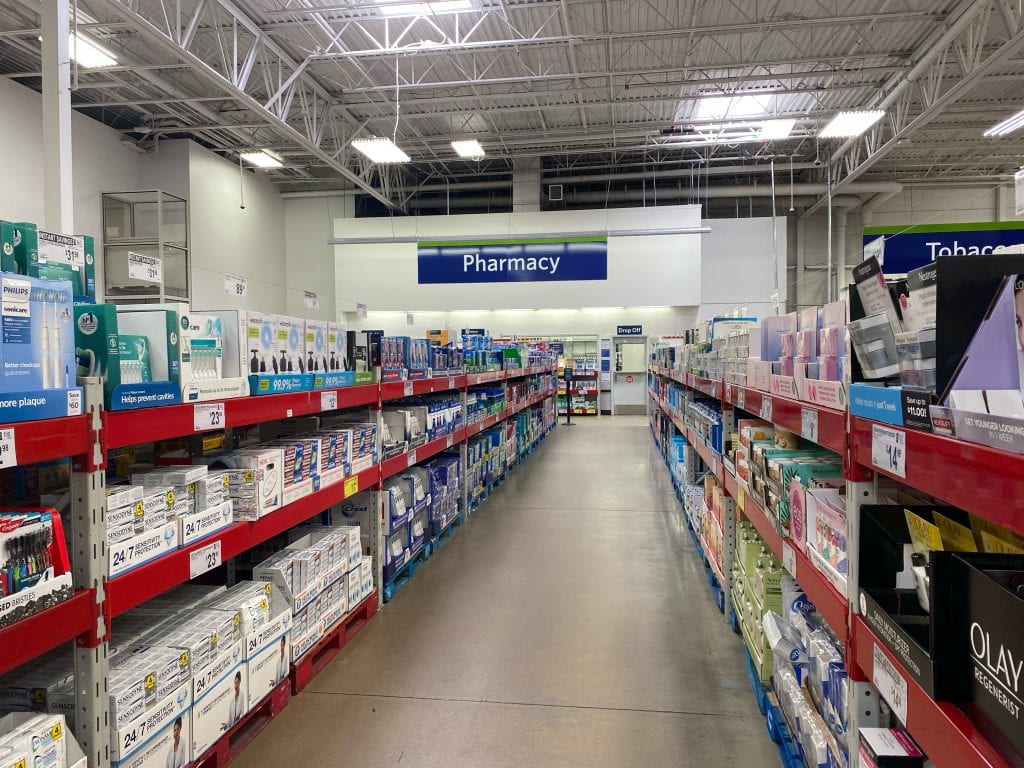 It is so easy and convenient to protect your family from the flu thanks to Sams Club.
Members and non-members can get the flu shot while in club. As a busy mom, I love the fact that I can run in there for my bulk items and get my flu shot all in one trip! This saves me so much time that I am always running out of!
As a Sam's Club member, you get a discounted rate at the pharmacy!
Take Care of yourself and your family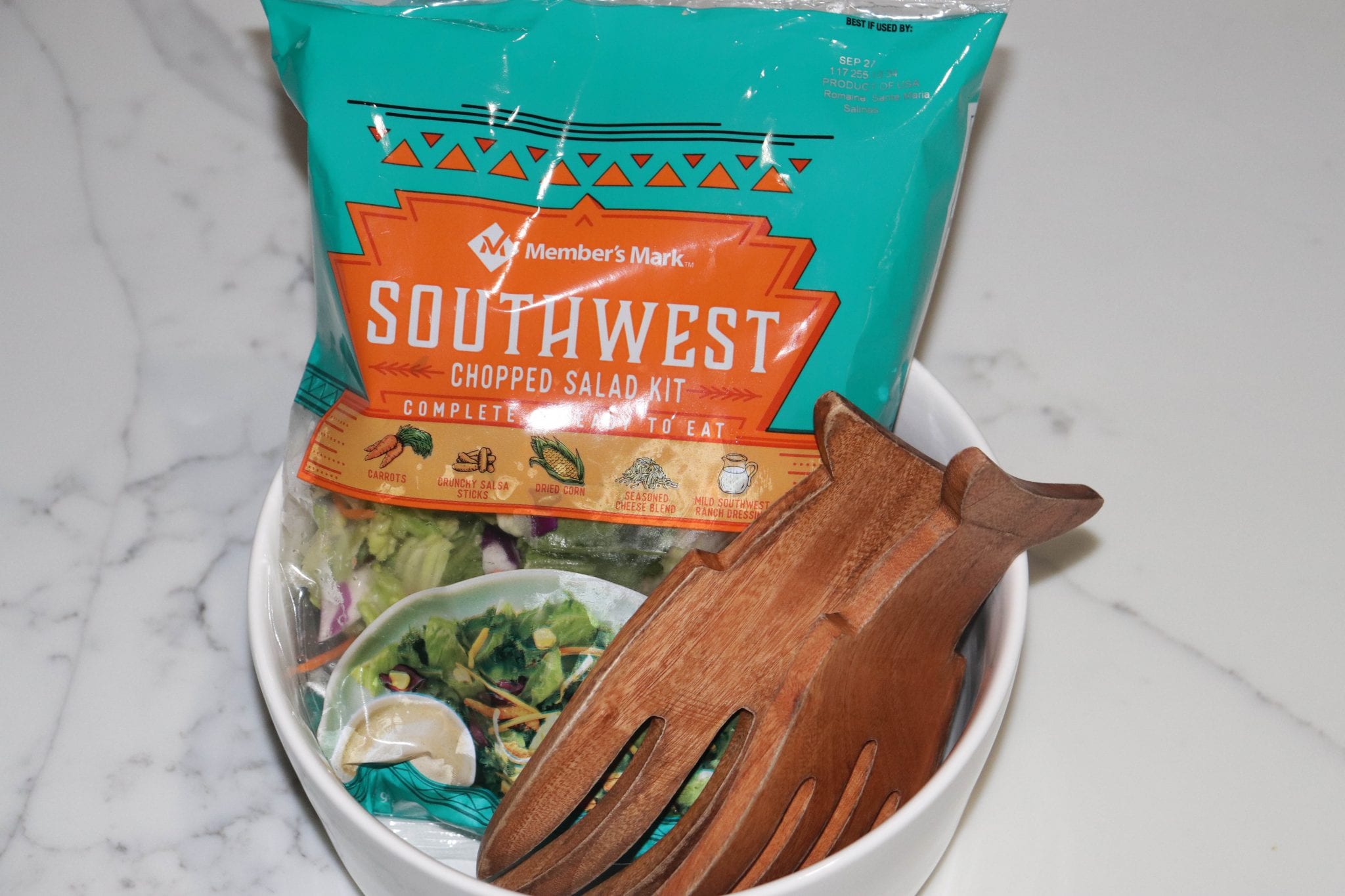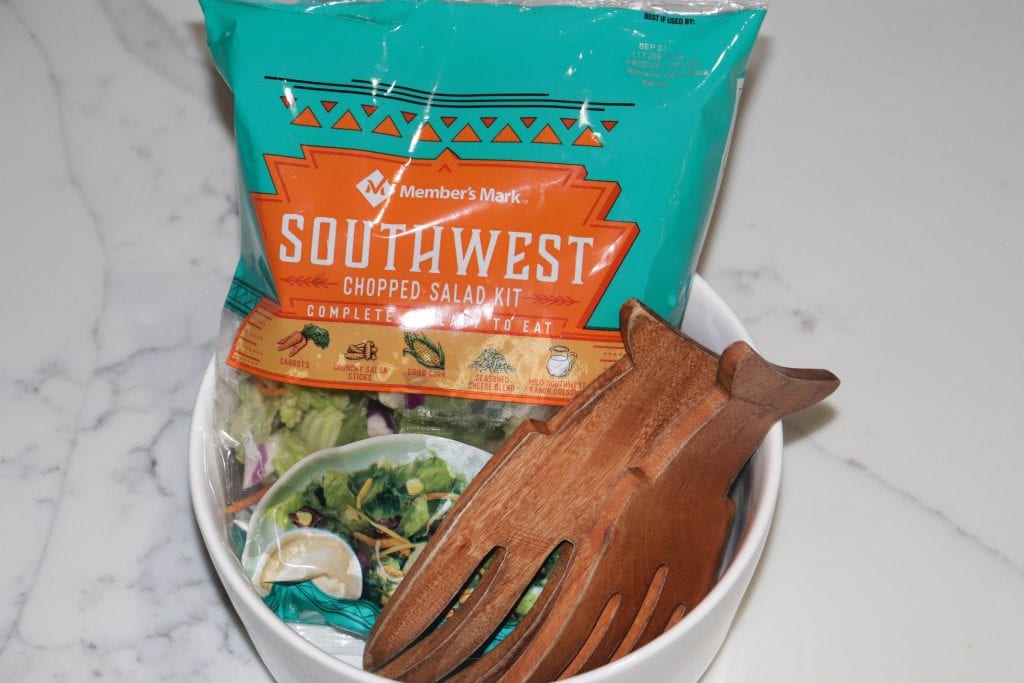 Did you know that one of the best ways to protect your family from the flu is to take care of yourself and them! Be sure that you are all eating healthy, getting enough rest, drinking enough water, and staying active.
So much good comes from living a healthy lifestyle that helps you stay healthy and fight illness faster.
Keep your distance if you are sick
In a big family, it is difficult to stay healthy if one person comes down with the flu. It is very easy for the flu to run like crazy through the house! But it is possible for everyone not to get sick. You can do this by trying to limit the contact you have while they are sick.
Try to set them up in a room that they can be in. Give them toys to play with and some form of electronics to watch.
When someone goes in there be sure they wash really well afterward. If you are doing their laundry be sure to wash your hands after as well to prevent you from getting the germs on your hands.
Trash Tissues
Get your family in the habit of throwing their tissues in the trash. Often when you are sick you just toss them on the floor to pick up later. But guess what? Those tissues still have germs on them. Gross I know, right?
So give them a trash can or an old shopping bag where they can throw their tissues immediately away. This helps prevent the spread of germs in the tissues.
If the Flu hits, be prepared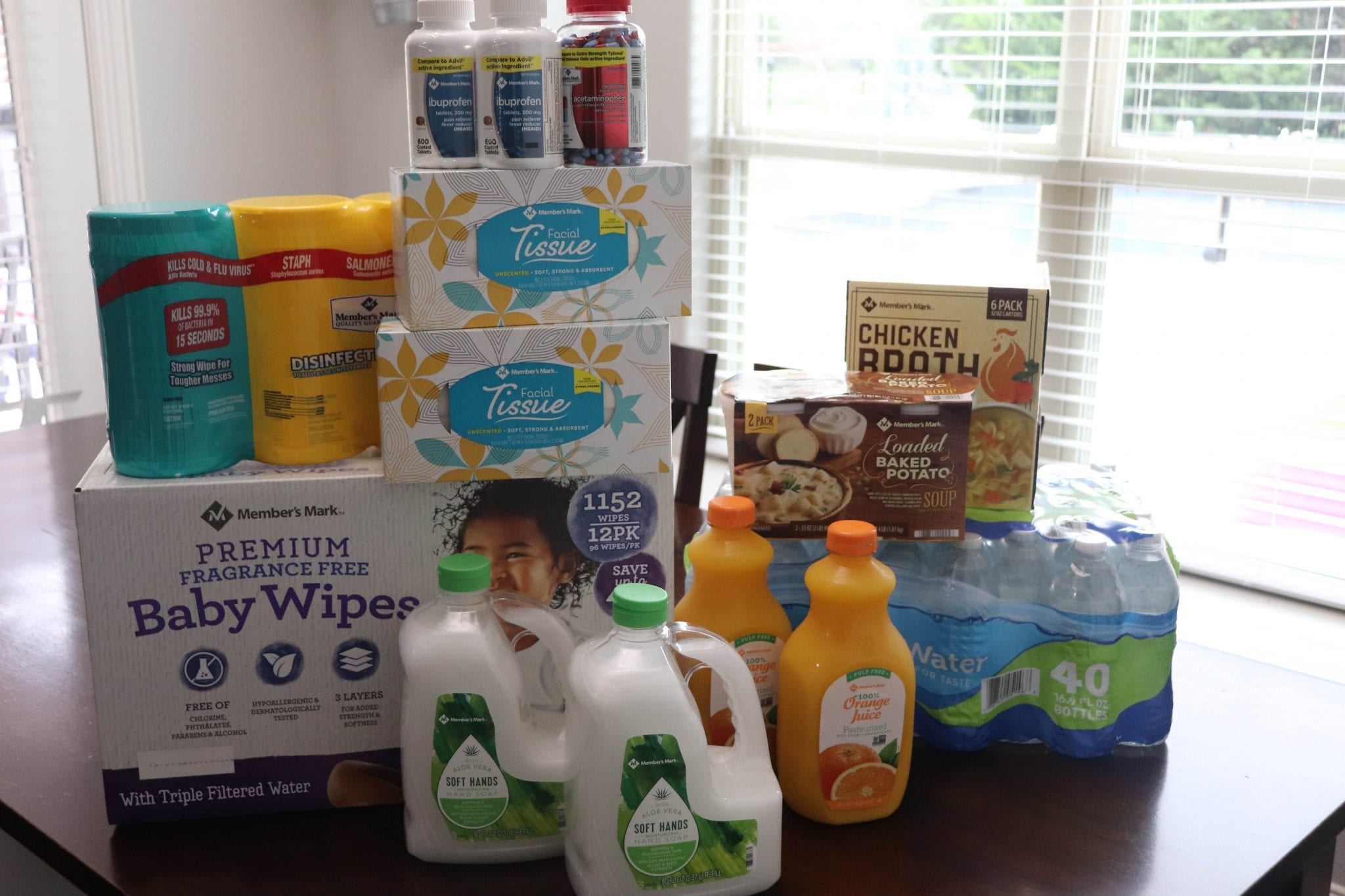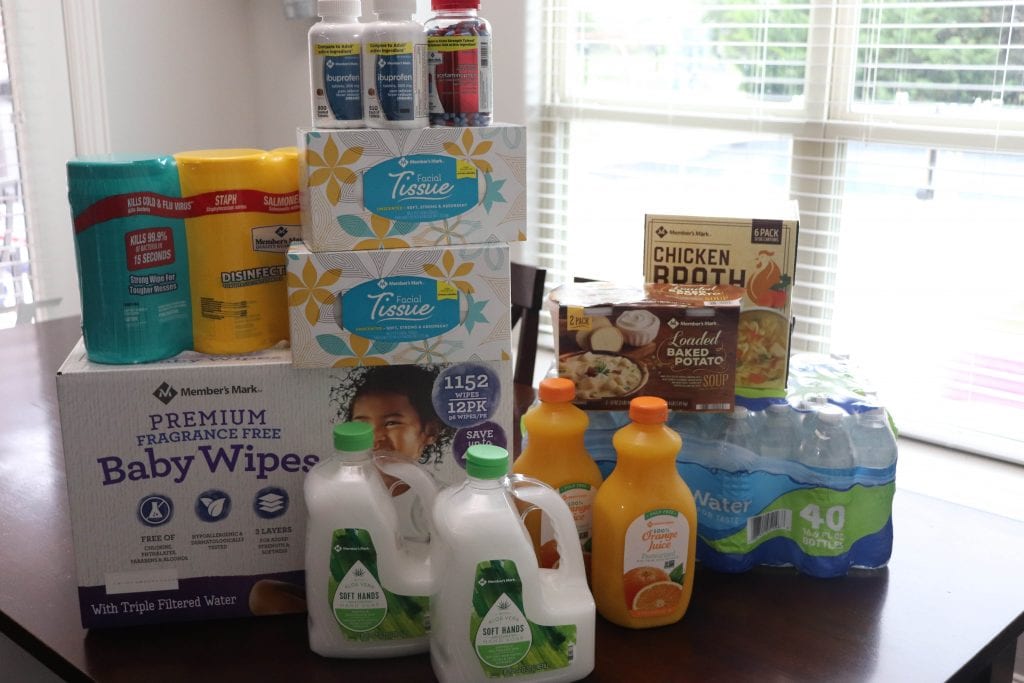 n a big family, it is almost inevitable that someone will get sick at some point, so the best thing to do is be prepared! Be sure to pick up all the items you need in case someone gets the flu while you are there.
I love that I can get all my cough, cold, flu products including disinfecting wipes and tissues at Sam's Club.
There is nothing worse than having to find a store in the middle of the night to pick up the much-needed items when someone is sick. Be sure to have these flu kit items on hand at all times! Thankfully I have the ability to get all cough, cold, and flu (CCF) seasonal needs at Sam's Club .
Flu Kit Items:
Thermometer
Hand soap
Hand sanitizer
Baby Wipes- to wipe those little snotty faces
Ibuprofin
Acetaminophen
Cough syrup/cough drops
Water
Orange juice
Soup
Chicken broth
Lots of tissues
Cozy blanket
The great thing about these flu kit items is that you can pick them all up while you are at Sam's Club getting your flu shot!
Be sure to stop by your local Sam's Club today to get your flu shot!
What do you do to protect your family from the flu? Share in the comments!