You'll be racing to the library or bookstore when you read this list of my favorite winter books for preschool! These 20 books are simple, sweet, and capture the beauty of winter.
Winter Books For Preschoolers
It's getting colder which means it's time to put away my fall books for preschoolers and grab some winter books for preschoolers!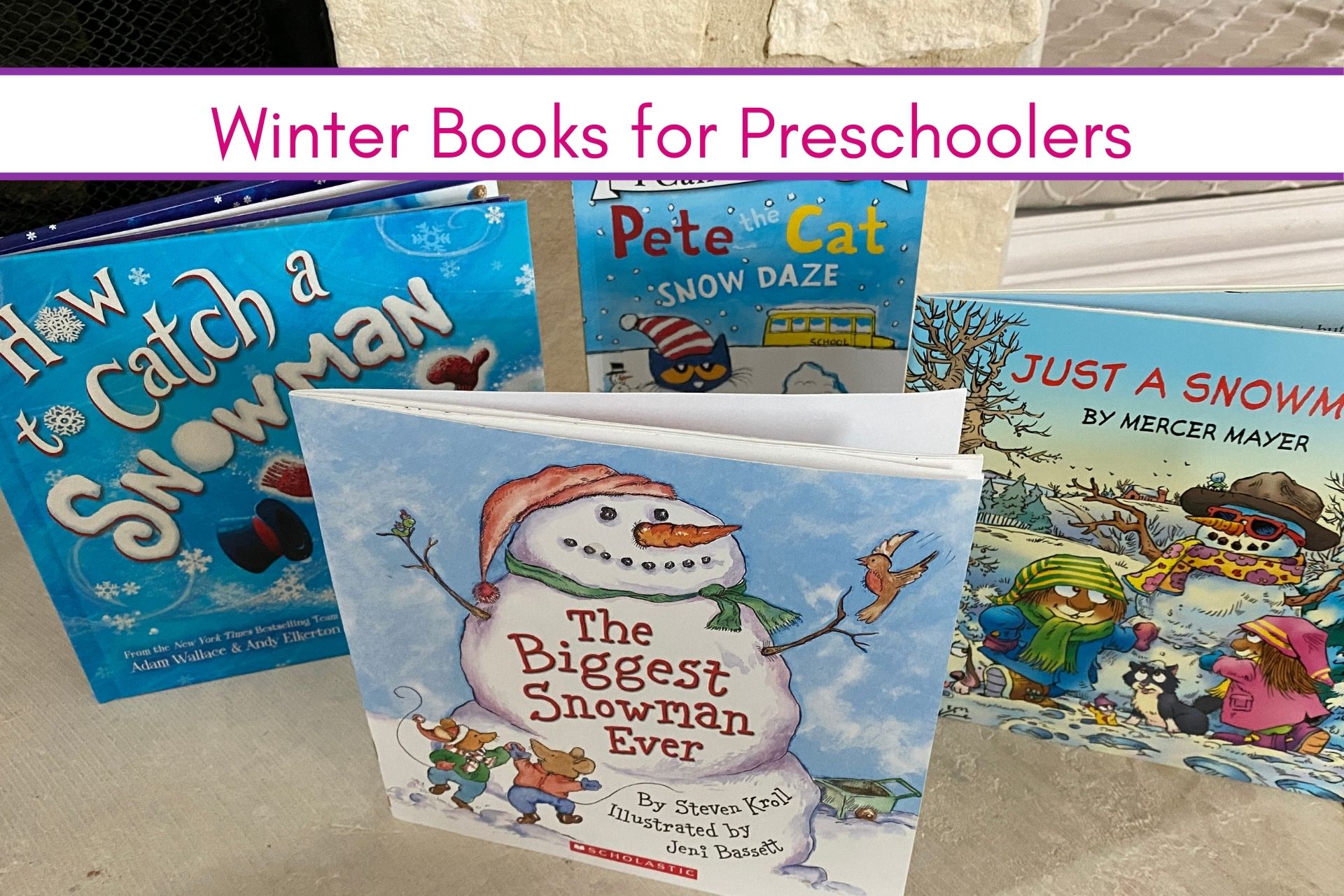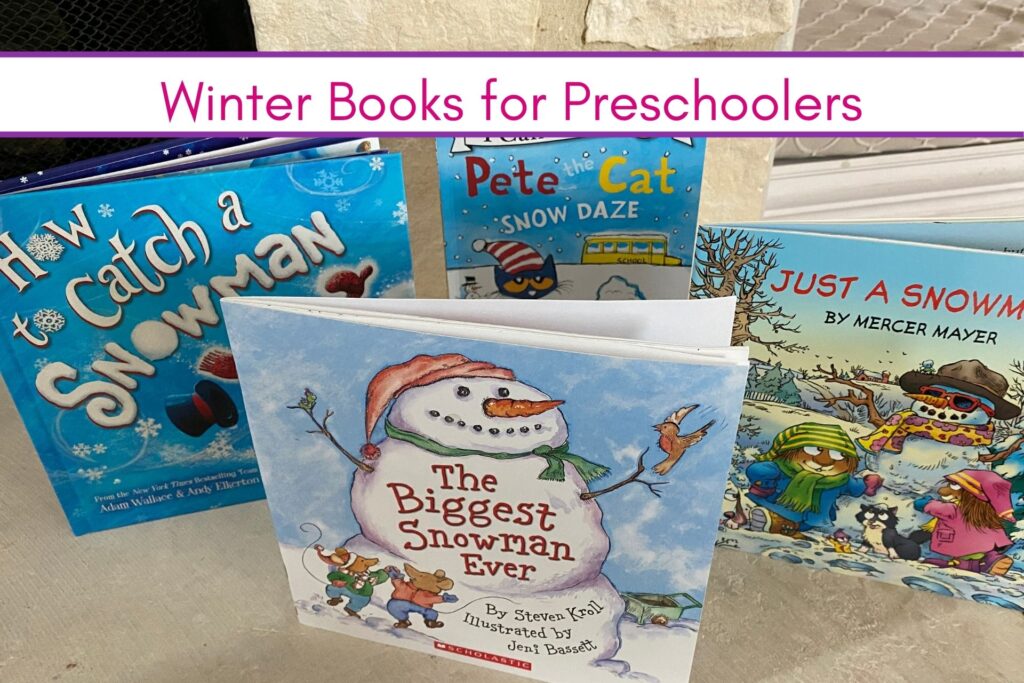 I don't think there's a more fun time in life than your first few winters! As a young child, it's quite magical to build snowmen, go sledding, and watch everything change so much.
So I'm so happy to be reading winter books for preschoolers with my kids this cold season!
The thing that sets these books apart is the simple text, lovely pictures, and relatable stories. You can't go wrong with any one of them!
Top Picks
More Preschool Book Ideas for You!
Why Should I Read Winter Books For Preschoolers?
As an adult, we recognize and even welcome the changing seasons without a second thought, but understanding the seasons can be a little confusing for kids!
Especially as fall transitions into a far more cold and dark winter, it might not make sense to your child why the weather, animals, and more are changing all around them.
Books can be so helpful for a curious preschooler! Some of these stories are silly, and some are more factual, but all of them will help teach us about winter and what it means for the Earth and the people in it!
20 Winter Books For Preschoolers?
Here they are! My 20 favorite winter books for preschoolers.
By far my preschooler's favorite winter story is Sneezy the Snowman! It's a silly story about a snowman that just can't quite get to the right temperature and keeps melting. Luckily he has some friends who can help build him over and over again!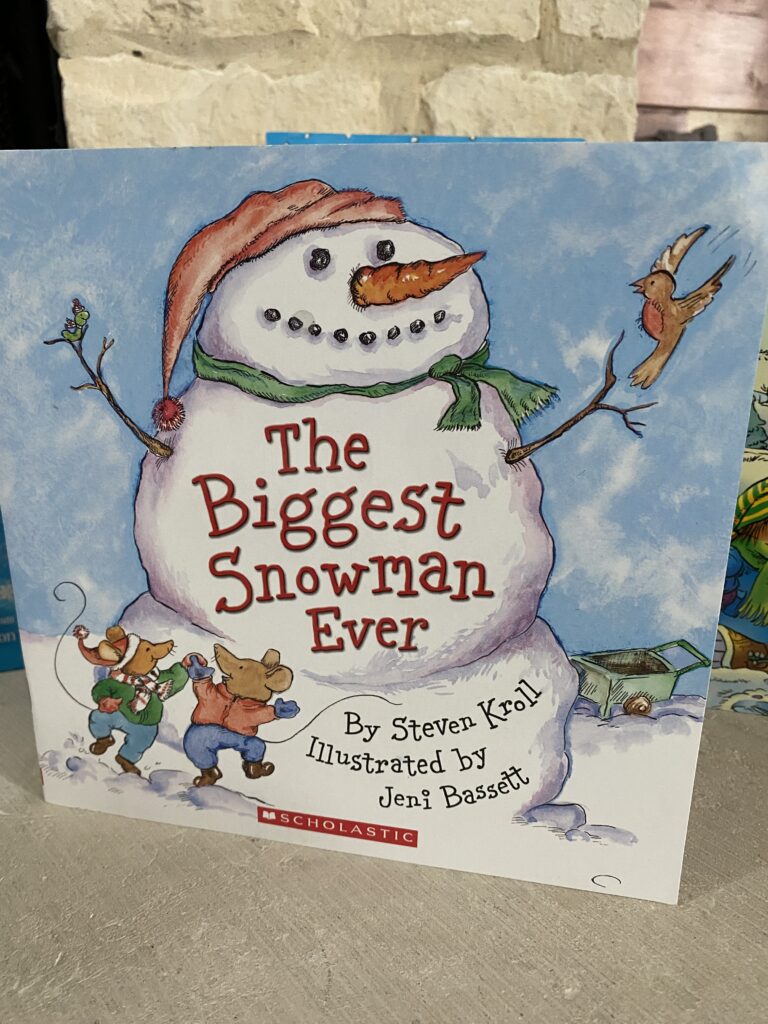 When a snowman contest is announced, two mice compete against each other to try to make the biggest snowman. But they have to change plans and work together if they want to win the contest. I love this story of friendship and friendly competition!
I don't think many books capture the spirit of winter quite like this picture book! I love that it talks about everything from activities to weather and more. So if you only can pick one winter book, this one should be it!
Any Caldecott award winner is a great choice and this classic tale about a boy on a winter day is perfect to read with your preschoolers this winter. It's been around for generations and still is one of my favorite reads!
This National Geographic series of Picture The Seasons has a winter edition that is so great! It's perfect for young children because it has real pictures that feed their curiosity and plenty of facts about winter!
If you've started read-aloud books with your preschooler, this winter story about a man and his dog learning to ski is a great winter pick. It's full of pictures for your little one to enjoy and has simple fun text that they can understand.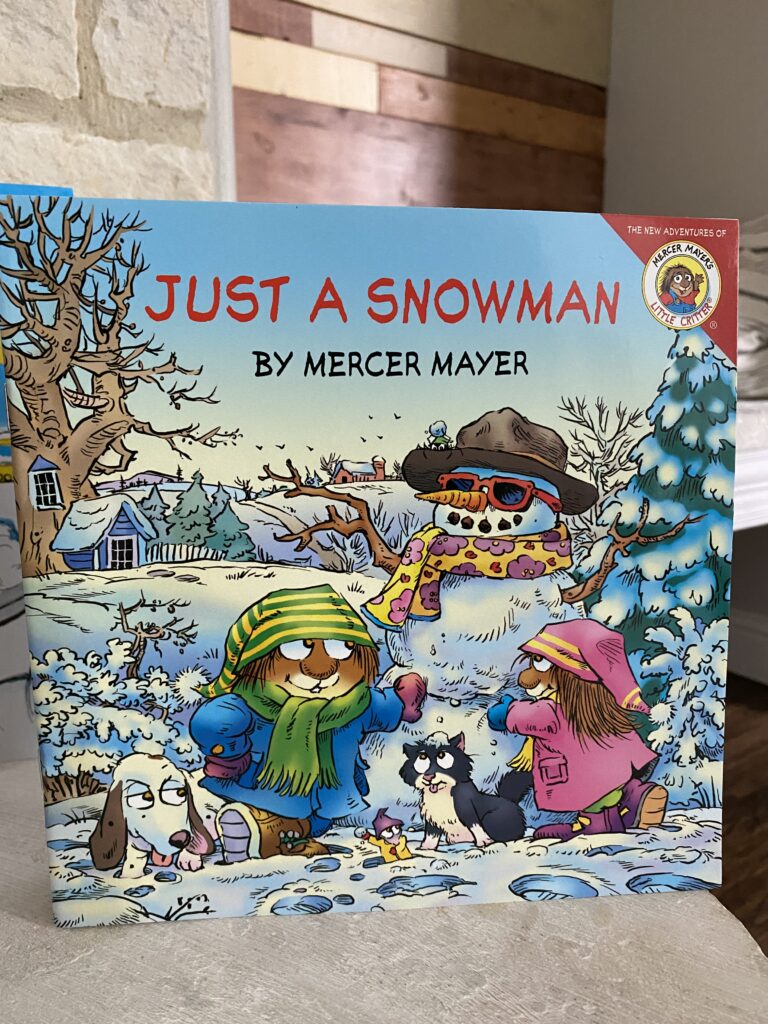 Preschoolers love Little Critter, and this tale about his dying to make a snowman but having to be patient all day long is so relatable!
Are any animal-loving preschoolers out there? This book about the animals preparing for winter is actually pretty information-packed despite its imaginative pictures and simple sweet text. 
One of my kids was so interested in science and had such a big curiosity when they were in preschool and this kid-friendly scientific explanation of why snowfalls is just what we need! 
My kids love these books that make you spin, shake, and play with the book as you read. This bunny book is a winter treat and an interactive game all in one!
There's nothing more fun than little dogs playing in the snow! Biscuit books are the perfect level for preschoolers and this winter-themed version is so cute.
Lucille does it again with this adorable snowy take on her classic There Was an Old Lady book. This time, the lady will eat a hat, a stick, her scarf, and of course plenty of snow!
This book is based on the classic nighttime song "ten on the bed" and makes for such a sweet winter story. It would be a great one to read with your preschooler before going on a sledding adventure!
Okay, if you don't have Kenard's whole series of seasonal books you definitely need to grab them! He has one for each transition to the next season and they are the perfect beautiful books for preschoolers to help understand changing seasons/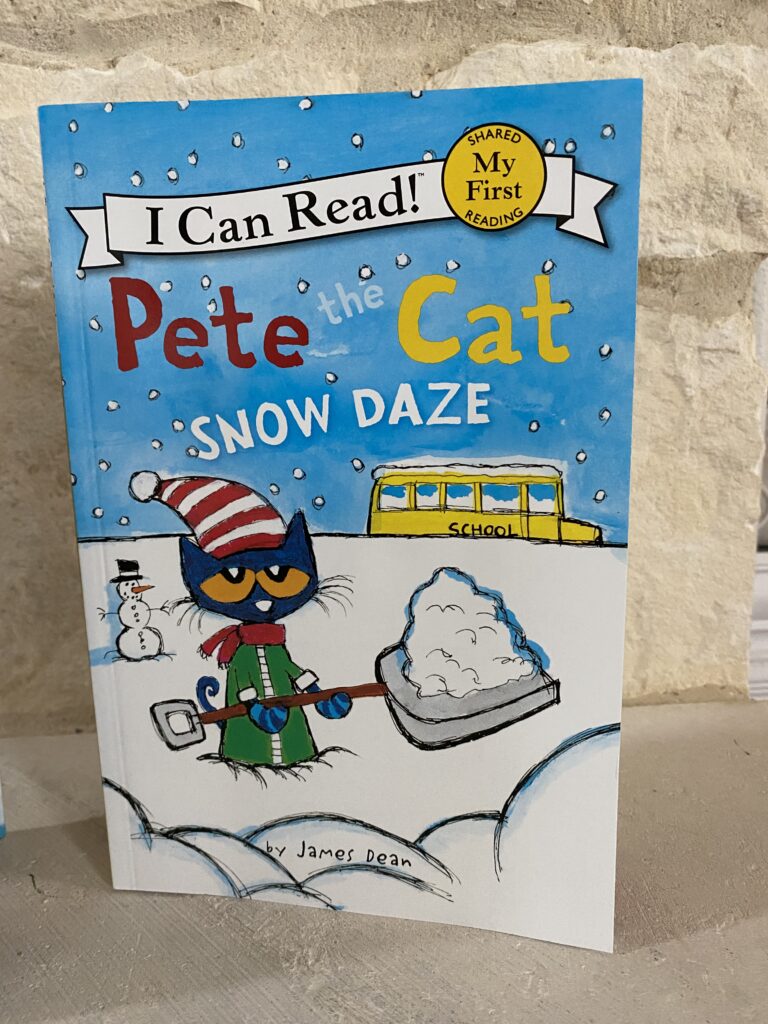 Pete is always a hit in our house, and in this story, he gets very excited about having a snow day filled with friends, hot cocoa, snowmen, and more. But he won't like it when the snow days keep happening over and over!
Another award winner is this unique and beautiful picture book about a boy and his dog who wish and hope that a snowflake or two will turn into a snowy transformation of their town.
I love the perspective of winter from a little owl watching all of his animal friends change and prepare for the cold months ahead. Animals are one of the most interesting parts of winter to me so I love this cute story!
This Smithsonian book is a little factual for a simple reading session but it has real pictures which my preschool kids have always loved and it has so much good information for learning about the snow! It's definitely worth a read!
If I'm honest, this book isn't one that jumped off the shelf for me but my preschooler absolutely adores it so we have read it over a hundred times I'm sure. This sequel to the original Gruffalo story takes place in a wintery forest and has such a funny story.
The idea of snowmen coming to life at night and having their own adventures is so hilarious! It'll definitely make your preschooler want to go out and make their own snowman.
More Winter Articles