Do you have a few boxes of cake mix sitting in the back of your pantry? Or are you just looking for a new twist on a classic brownie recipe? If so, you are going to love these brownies made with cake mix. They create the fudgiest, moist, and gooey desserts that you and your family will love.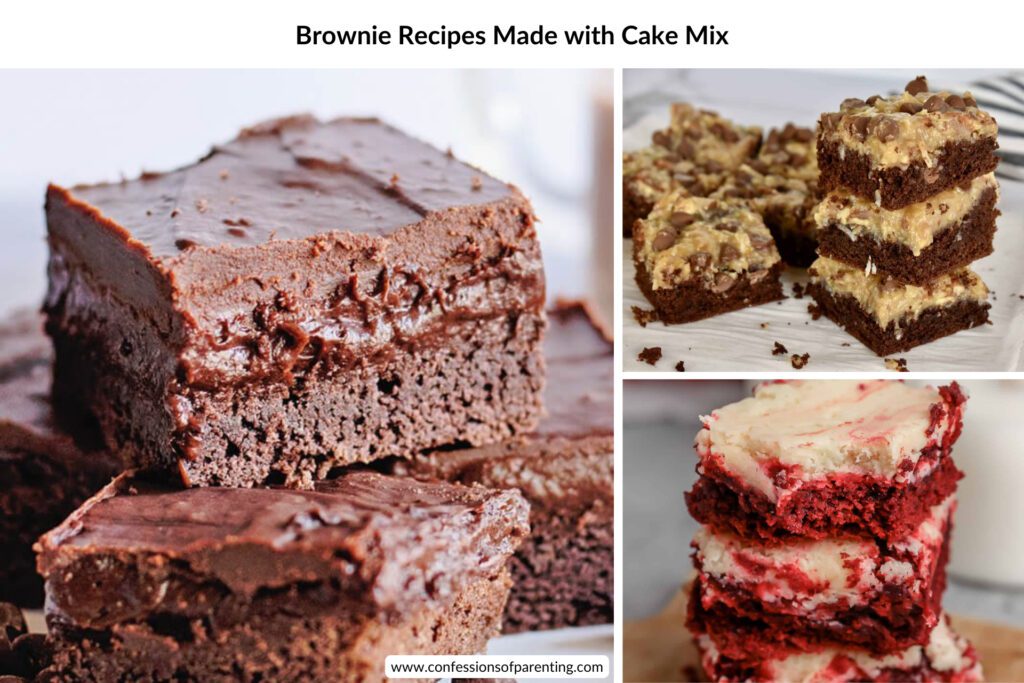 You may be wondering, "what?? Brownie recipes made out of cake mix??" But trust me on this one, they are to DIE for. And the best part is, that you can use any flavor cake mix! Strawberry, lemon, red velvet, or classic chocolate; the possibilities are endless! On top of that, these recipes are so amazingly simple.
Try out one of these recipes when you're in the mood for something sweet and delicious!
Why do my brownies turn out hard?
Baking can be pretty tricky.
Sometimes things just don't turn out the way that you expected them to and that can be so disappointing! Here are a few tricks if your brownies aren't turning out to be soft and delicious like you wanted them to be.
One cause can be overbaking! With brownies, it's often better to slightly underbake them rather than overbaking them. Just check on them a few minutes before they are supposed to be done to be sure to prevent any overbaking!
Another cause can be that you are storing them incorrectly. Leaving them out in the pan for a few days (which I am often guilty of) can make them hard and not enjoyable!
How To Store Brownies
If your brownies are cut up into squares, keep them in an airtight container at room temperature.
If you are saving the whole pan, uncut, wrapping them well in plastic works perfectly and they last for a few days at room temperature or in the freezer for a few months.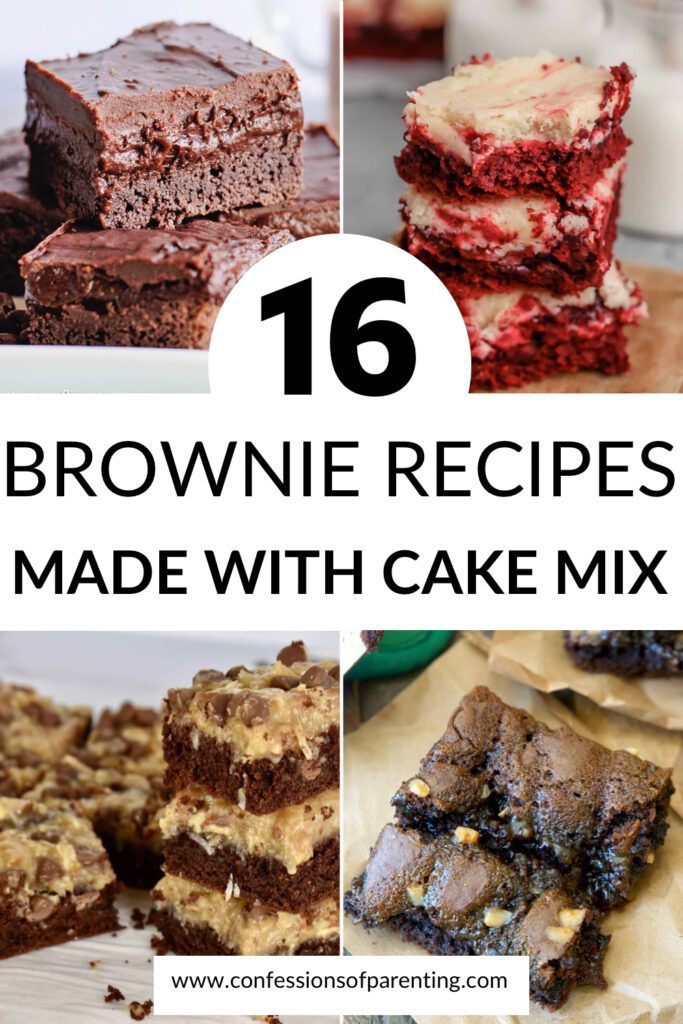 Brownie Recipes Made with Cake Mix You Must Try!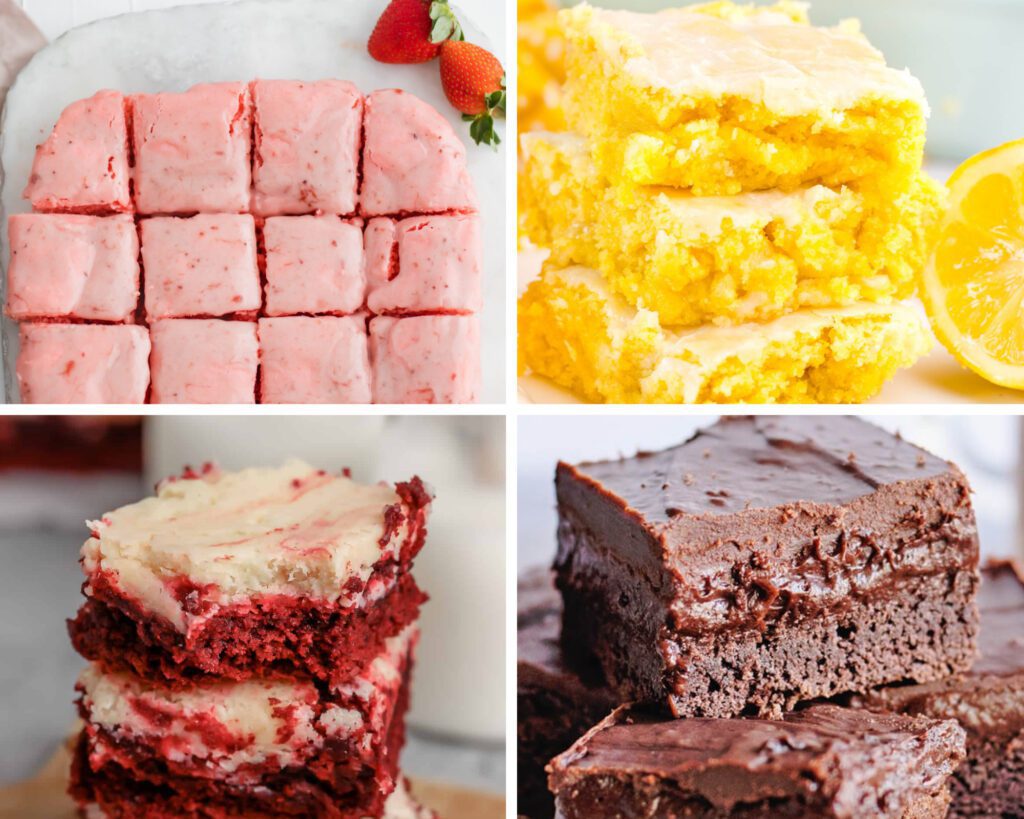 Strawberry Brownies Recipe by Fantabulosity
Lemon Cake Mix Brownies by Fantabulosity
Cheesecake Stuffed Red Velvet Brownies by Spend with Pennies
Triple Chocolate Cake Mix Brownies by Tastes of Lizzy T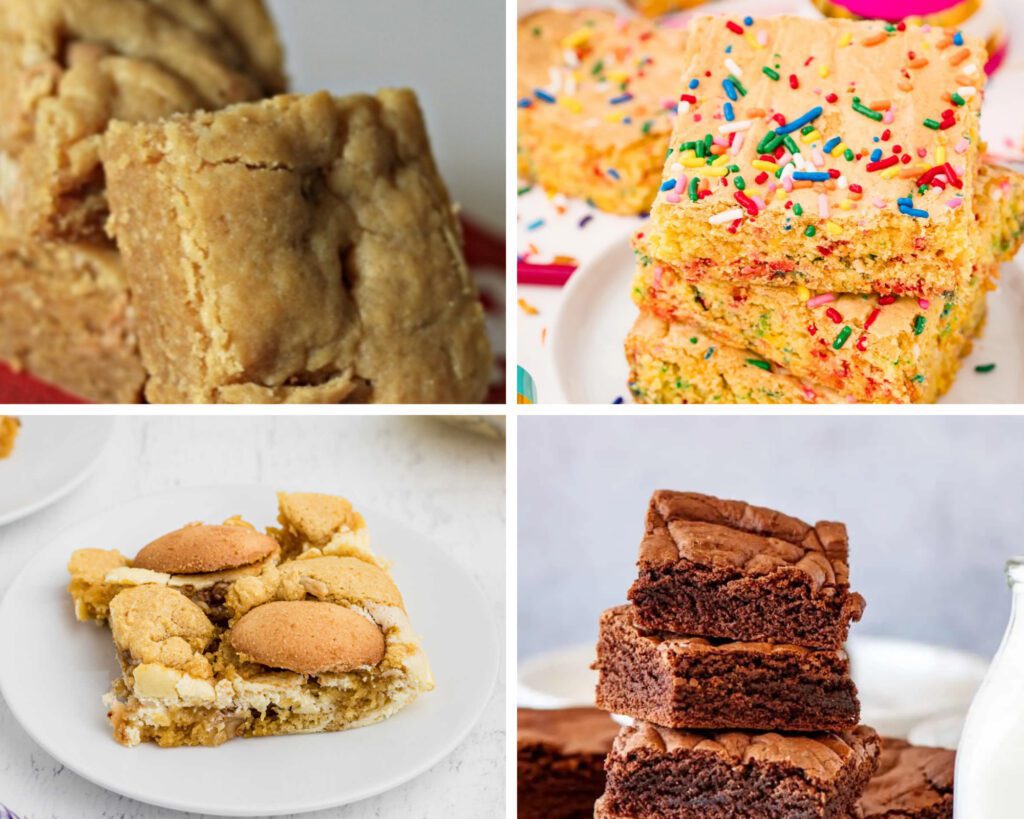 Cake Mix Peanut Butter Brownies by Today's Creative Life
Birthday Cake Brownies by Sugar and Soul
Banana Pudding Brownies by The Cagle Diaries
Chocolate Cake Mix Brownies by Little House Big Alaska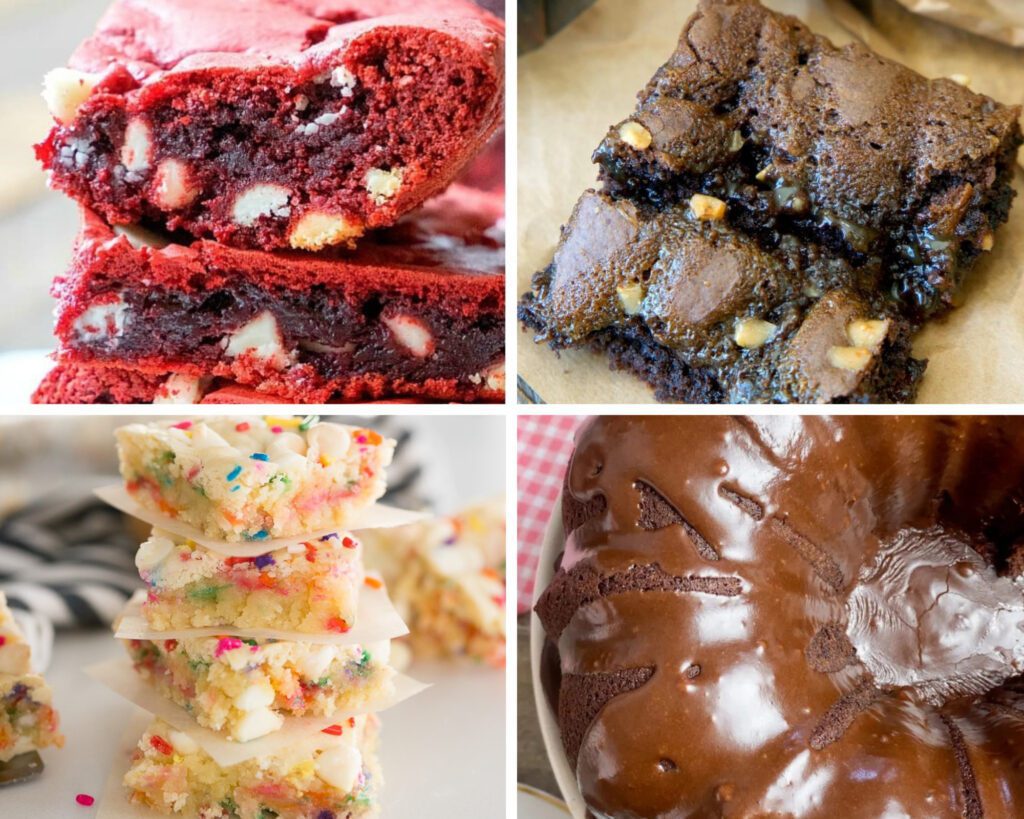 Red Velvet Cake Mix Brownies by The Typical Mom
Chocolate Caramel Toffee Cake Mix Brownies by The Typical Mom
Funfetti Brownies by Cooking with Karli
Cake Mix Brownie Bundt Cake by Back to My Southern Roots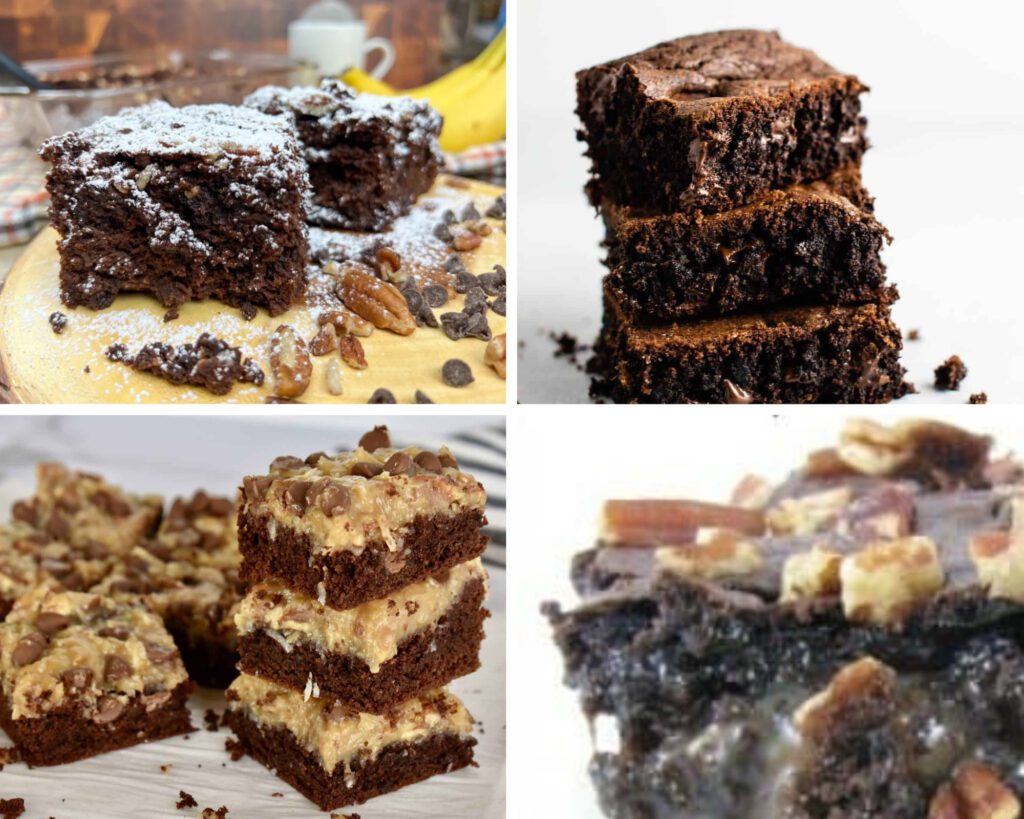 Chocolate Banana Brownies with Pecans by Back to My Southern Roots
Cake Mix Brownies by Build Your Bite
German Chocolate Brownies by This Delicious House
Caramel Brownies by Spend with Pennies