Thanks to Freshly for sponsoring this post. All opinions are my own.
Recently now that life is returning more and more to normal, I have been more overwhelmed with the business of life, running the kids here and there as well as multiple school pick-ups and drop-offs. By the time dinner is here I am exhausted and the last thing I want to do is cook! Thankfully about a month ago I found Freshly!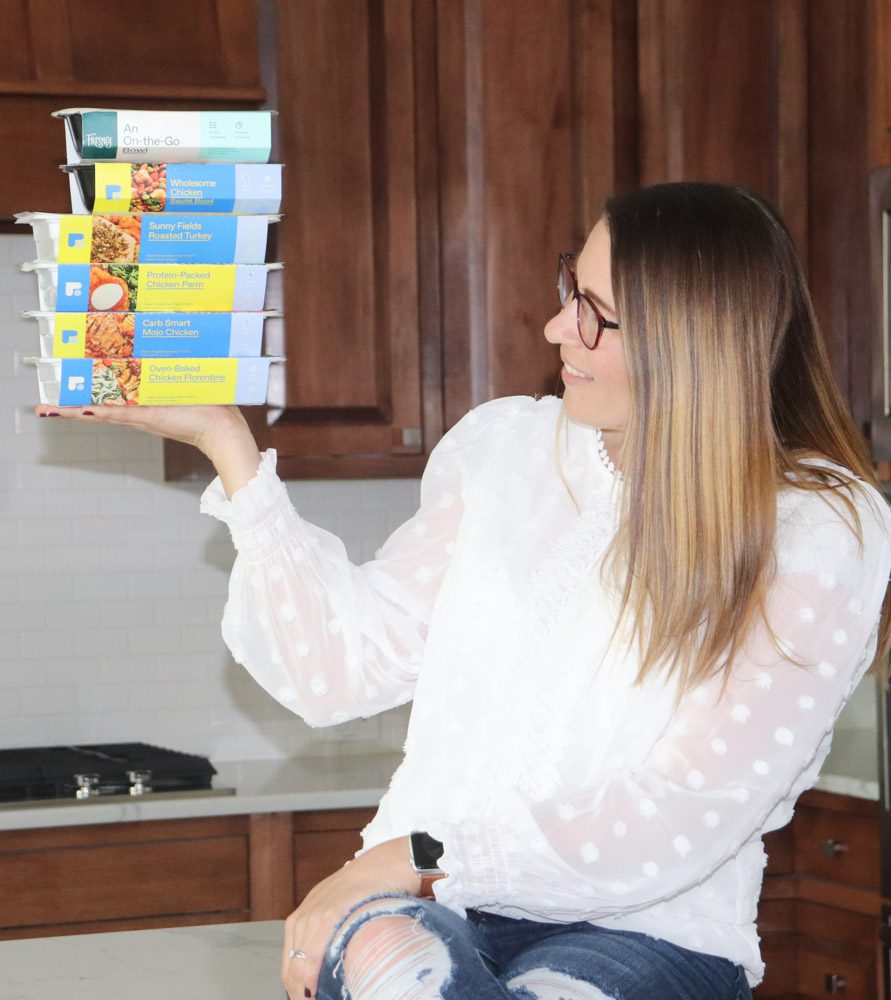 What is Freshly?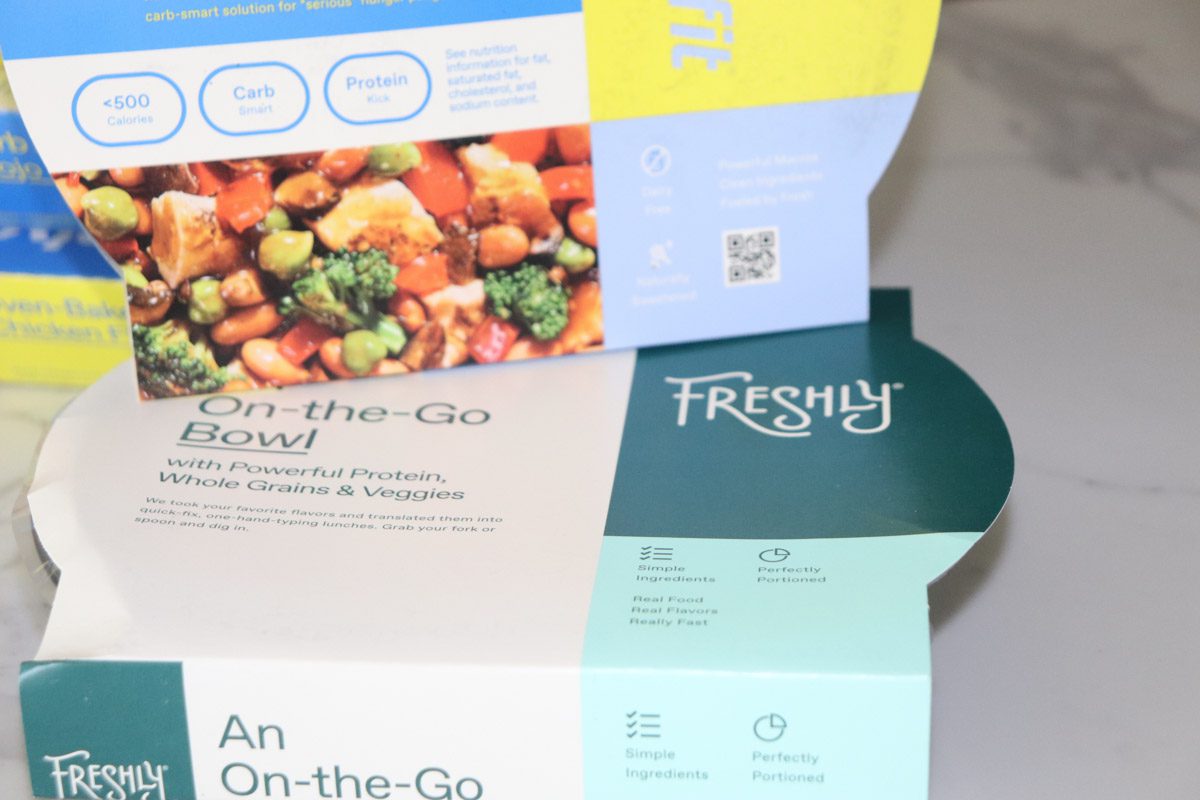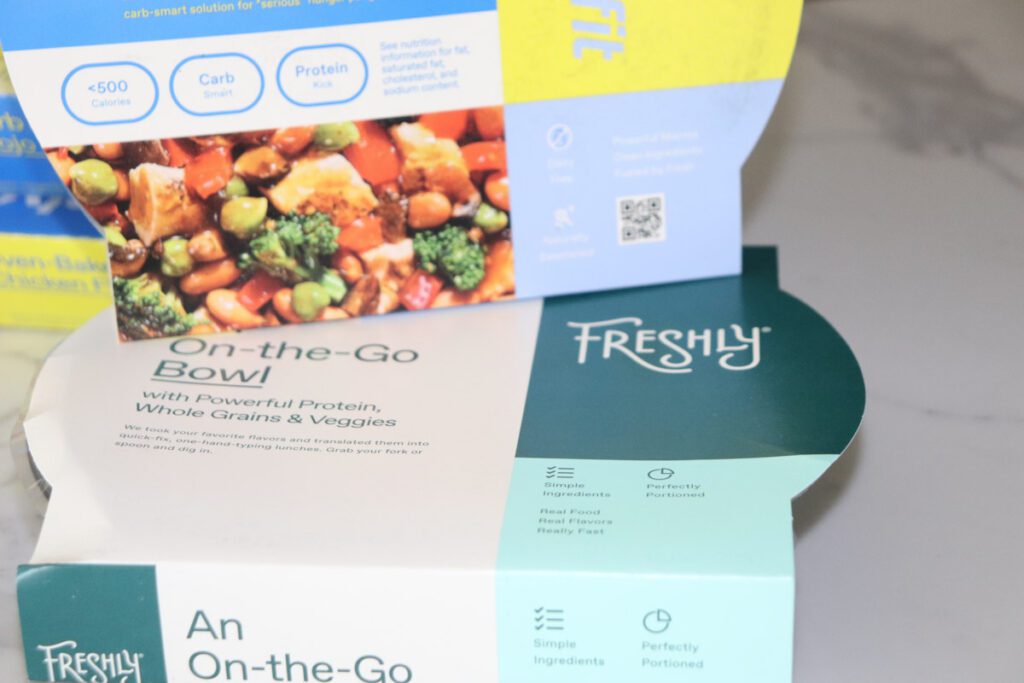 Freshly is different than every other weekly subscription box that we have seen, and can I just tell you I love it! They deliver fresh cooked meals right to my door that literally all I have to do is heat and serve (in just 3 minutes).
Yes, this means no more stopping at a fast food restaurant on my way home from soccer practice! I can feed my family a quality meal prepared by a meal chef in minutes!
All I need is a microwave, a fork, and hungry mouths to feed, which of course I have a lot of with 5 kids!
Freshly's Philosophy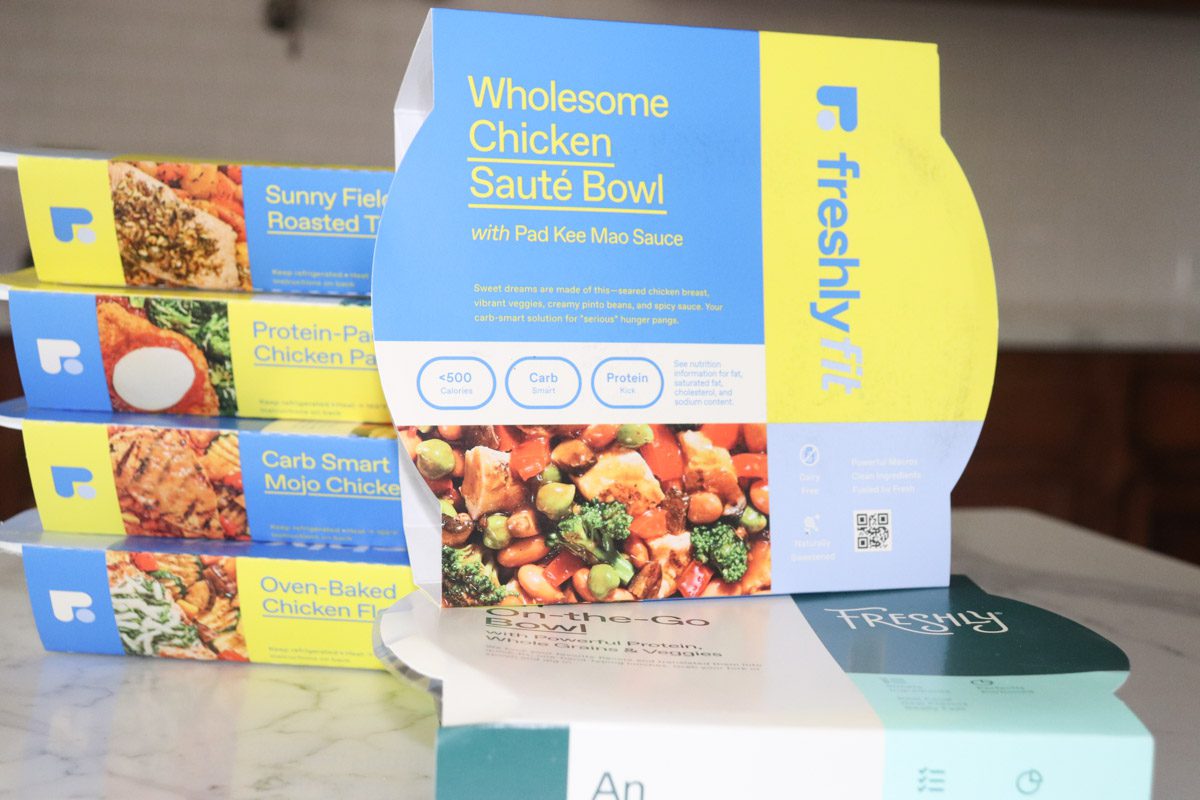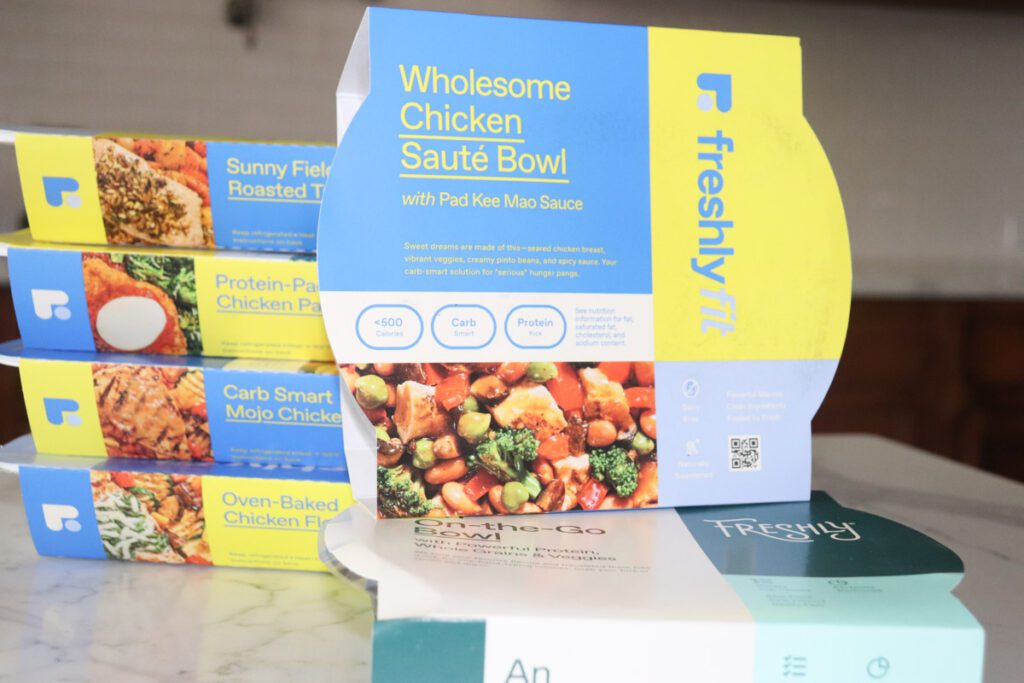 Freshly is trying to break down the barriers that have been up for way too long! They are helping us as moms find easy and affordable ways to feed our family healthy meals every single day even on the busiest days. These meals have
Less sugar
Are less processed
Have more nutrients
Gluten-Free
Single Serve to help with portion control.
How Does Freshly Work?
Freshly is a subscription meal delivery service catered to you! You get to decide how many meals you receive each week to be delivered straight to your door. You can pick 4, 6, 10, or 12 meals each week from a great selection of choices that varies each week.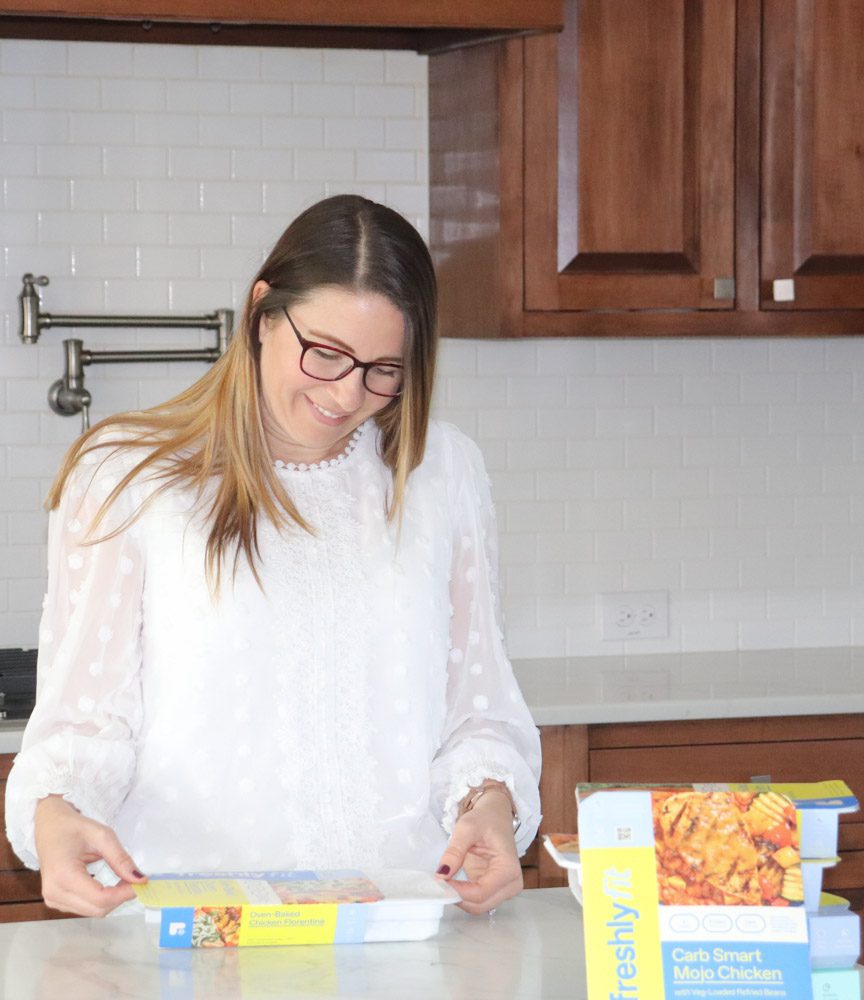 Once they arrive you place them in your fridge and you enjoy them throughout the week to help you make healthy choices when it comes to eating. Each meal averages about 500 calories and will last 4 to 5 days in the fridge.
If you want to extend their life a little longer you can freeze them.
You can easily pause your subscription for a week or cancel the week before the weekly deadline. It is so easy and convenient to use Freshly!
How big are the meals?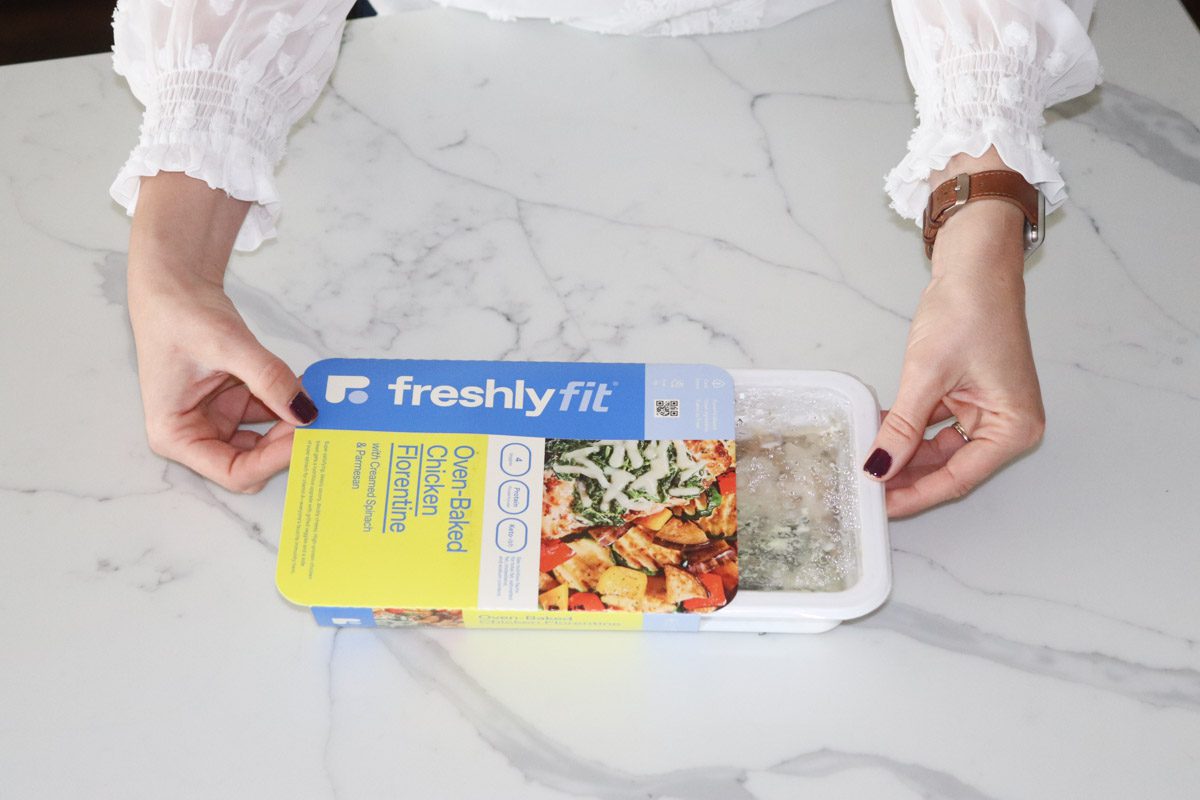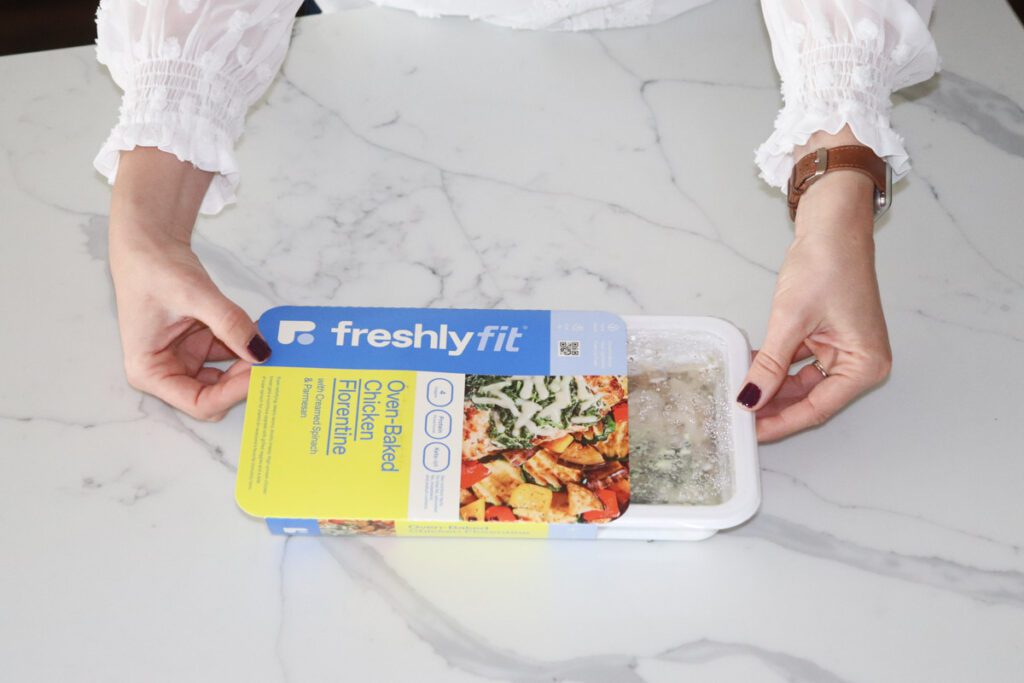 These meals are perfectly portioned for one adult. On average each meal is about 13 ounces. If you are hoping to feed a family of 4, 3 meals a week you can easily grab the 12 meal week subscription that will easily feed everyone.
How Much Does Freshly Cost?
Depending on how many meals you order each week the cost does very from $11.49/ per meal to $8.49/ per meal. These are super affordable considering you are getting a chef cooked meal delivery right to your door and ready to eat within minutes.
If you are new to Freshly, you can get $60.00 off your first 4 orders ($15.00 per order) by using this link and code LAUNCH15!
What I love about Freshly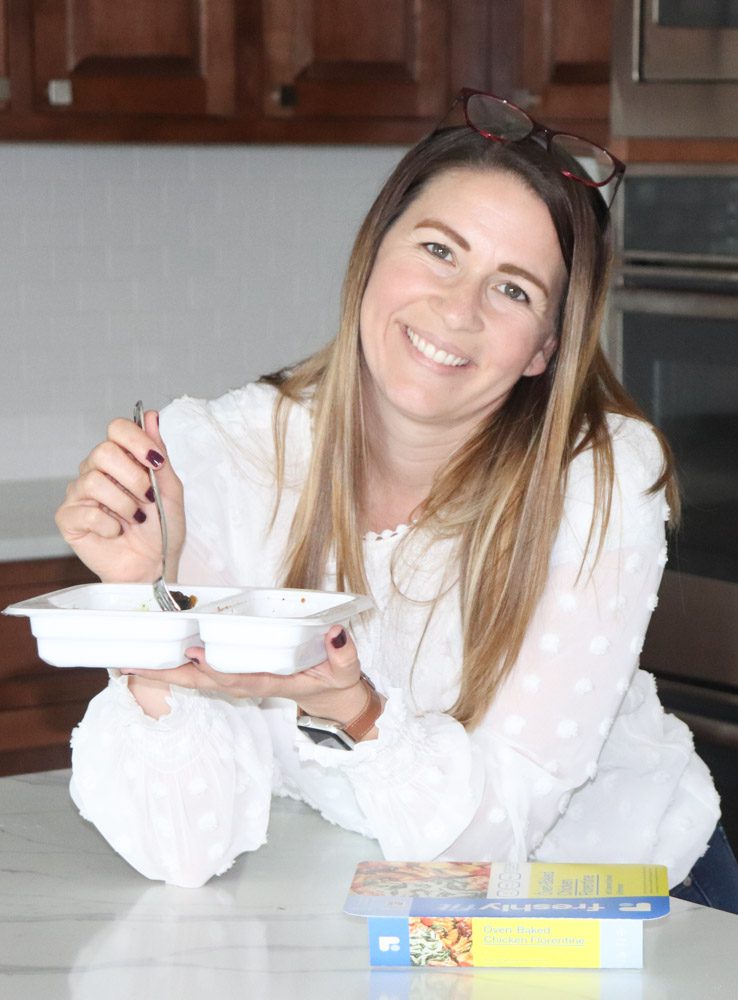 Since beginning my Freshly subscription I have absolutely loved it! There are so many reasons why I love Freshly!
I love that they have a rotating menu of 35 different better-for-you options.
I love that their team is comprised of nutritionists and chefs that work together to create every single meal.
Food comes to me fully prepared so that I no longer stop at fast food restaurants on busy nights. I just pull a meal out of my fridge and prepare in minutes!
Hello no clean-up~ Yep! No pots and pans to wash, just heat and serve.
I love the portion control. I have been trying so hard to eat healthy portions the last several weeks and Freshly is helping me do this.
Tons of options. Whether you are looking for a Paleo-friendly option, vegetarian, or even trying to be carb-conscious there are dishes specifically designed with your needs in mind!
Is there an even healthier option of Freshly?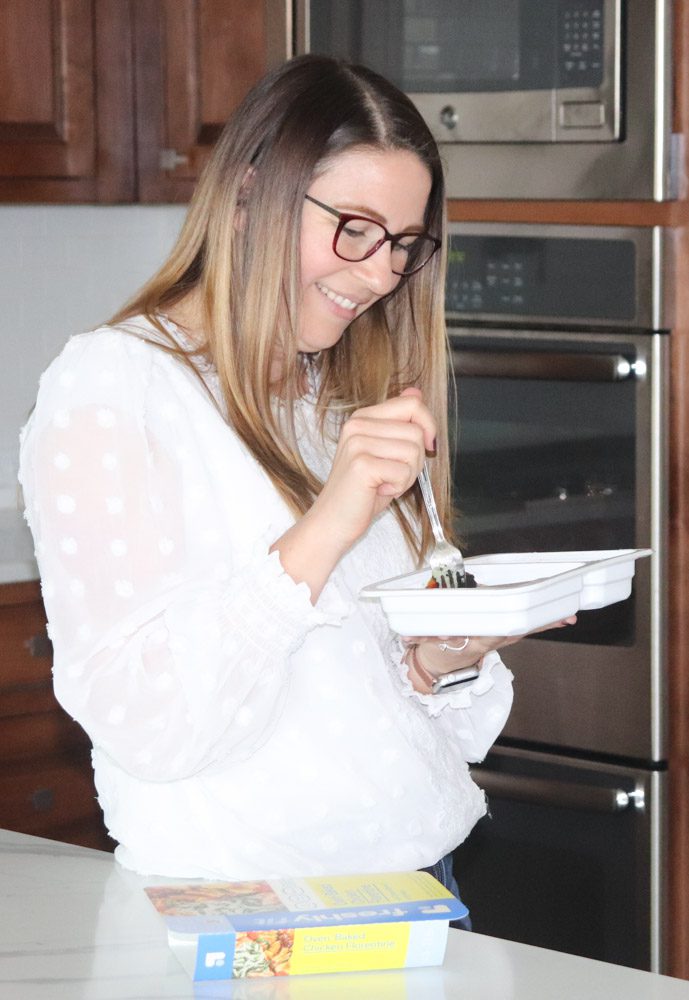 It is no secret if you have been watching my Instagram stories that I have been working hard to lose weight recently. I credit so much of that to FreshlyFit!
FreshlyFit is specifically designed for individuals who are trying to take control of their health and fuel a more active lifestyle. These meals are lower in carb, packed with protein intended to fuel you through workouts, help with recovery, and support weight management. All these meals have less than 550 calories and on average have 14 grams of net carbs and over 30 grams of protein.
To get started with Freshly visit their website and give them a try! Let me know in the comments how you like them!