When it comes to hosting a baby shower it can be super stressful or really fun! With a good plan, you can have a stress-free baby shower with lots of delicious food options, especially with these baby shower party foods that we are rounding up on this list! There are sweet and savory ideas and everything in between!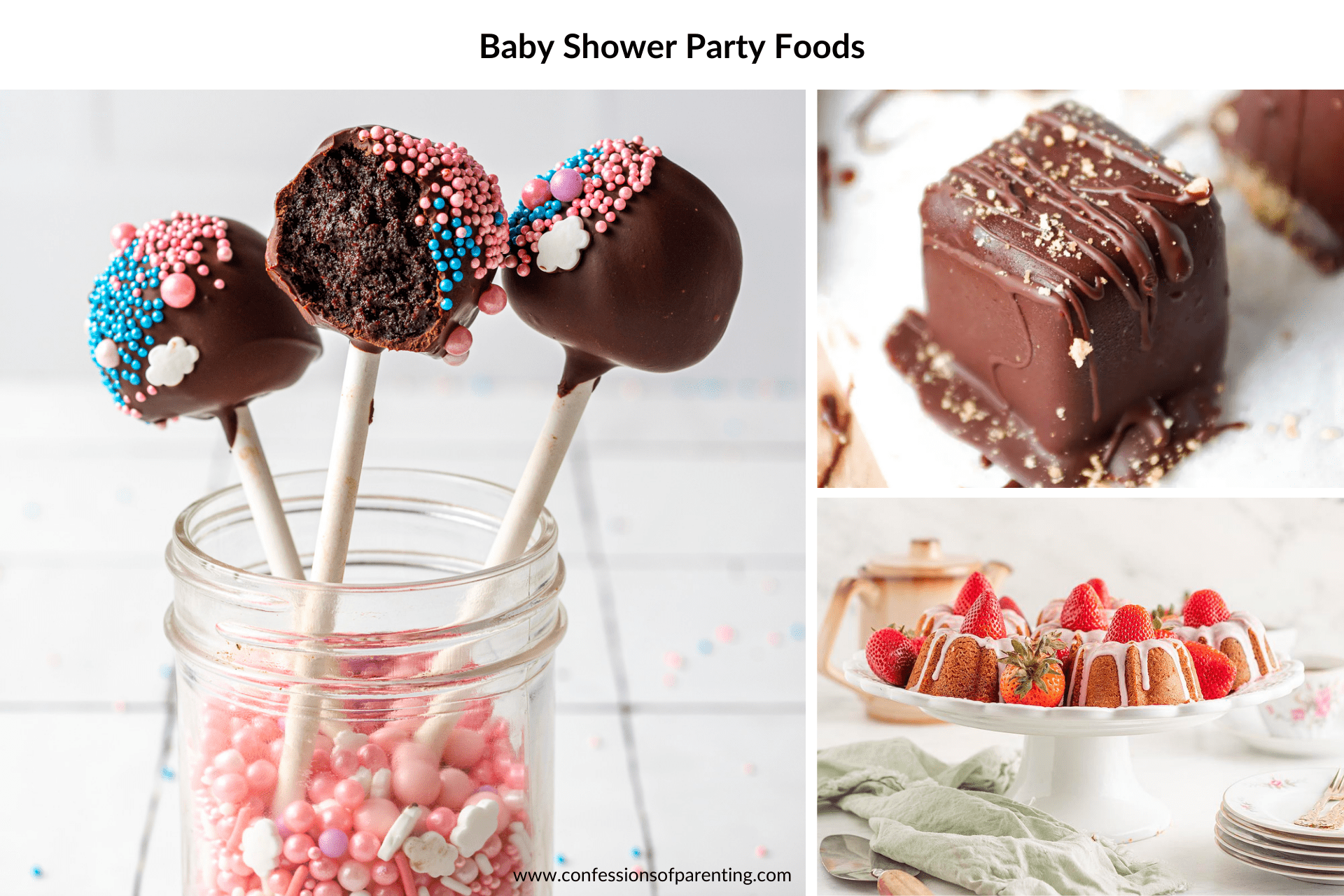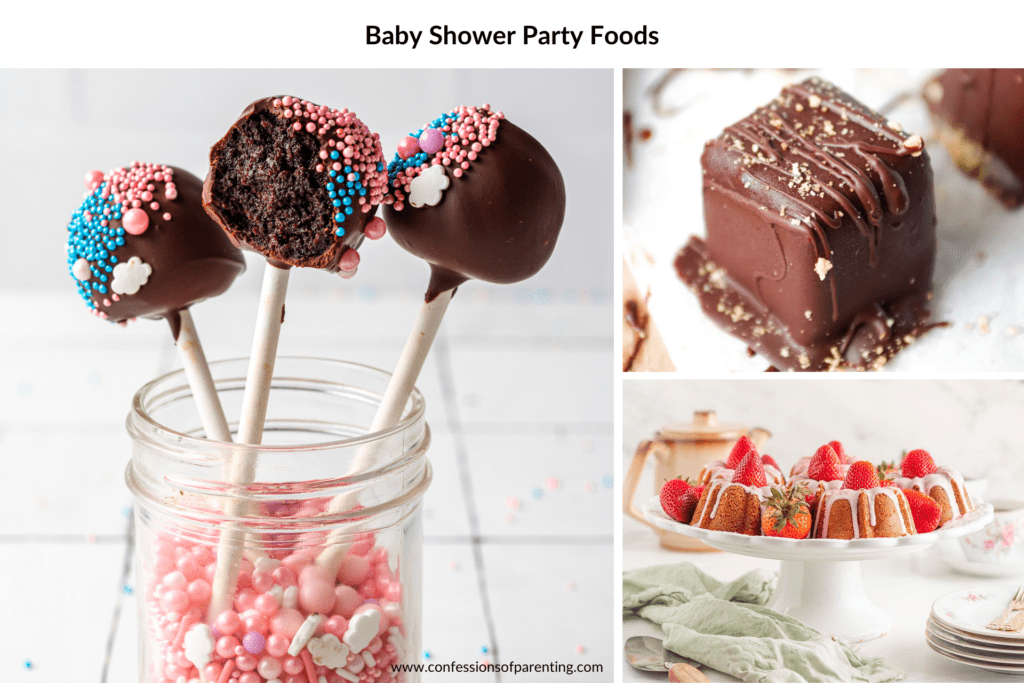 Tips for Planning a Baby Shower Menu
When it comes to the food of your baby shower, you can be as simple or as creative as you want. There is no set standard when it comes to your baby shower food menu. With so many other things you have on your plate in the baby shower planning process you don't want to be stressed about the food!
Style of the shower. When it comes to your baby shower party foods, think about the theme and style of the shower. Will it be a small intimate sit-down luncheon or a stop-and-go event? Plan food that fits the style.
Offer Varieties. While you don't have to go overboard with your baby shower food options, offering a variety is nice that way there is something for everyone! These options can include diet restrictions, spice levels, and different colors to add variety to the food table.
Safety First. Be sure to serve foods that can sit out for longer periods of time if that is your plan. Be sure all the meats hit the right internal temperature as well.
Label. Labeling the food is a nice touch and looks super cute with the right labels. This takes the question away as to what each item is.
Don't focus so much on the theme. While a donut party might be fun, don't feel like you can only serve donuts! Serve a variety of different foods and bring the theme throughout the decorations as well with fun donut cupcake liners and balloons.
Buffet. Let's be honest, everyone loves to pick and choose what they like to eat, so opt for a buffet. Not only is this way easier on you, but the guests actually usually prefer this as well.
What Should I Serve at a 2 pm baby shower?
When planning your baby shower for 2 pm should you typically serve light snacks or a light meal. This is paired with iced tea, lemonade, punch, or water. For dessert, it is customary to have some sort of cake or cupcake to celebrate.
Top Baking Supplies Needed for Baby Shower Party Foods
When it comes to planning a baby shower, one of the most important aspects is deciding on what foods to serve. We've gathered some great ideas and here are some of the top baking supplies you'll need to create delicious party foods!
Whether you are looking for something elegant or something fun we have tons of options your guests will love!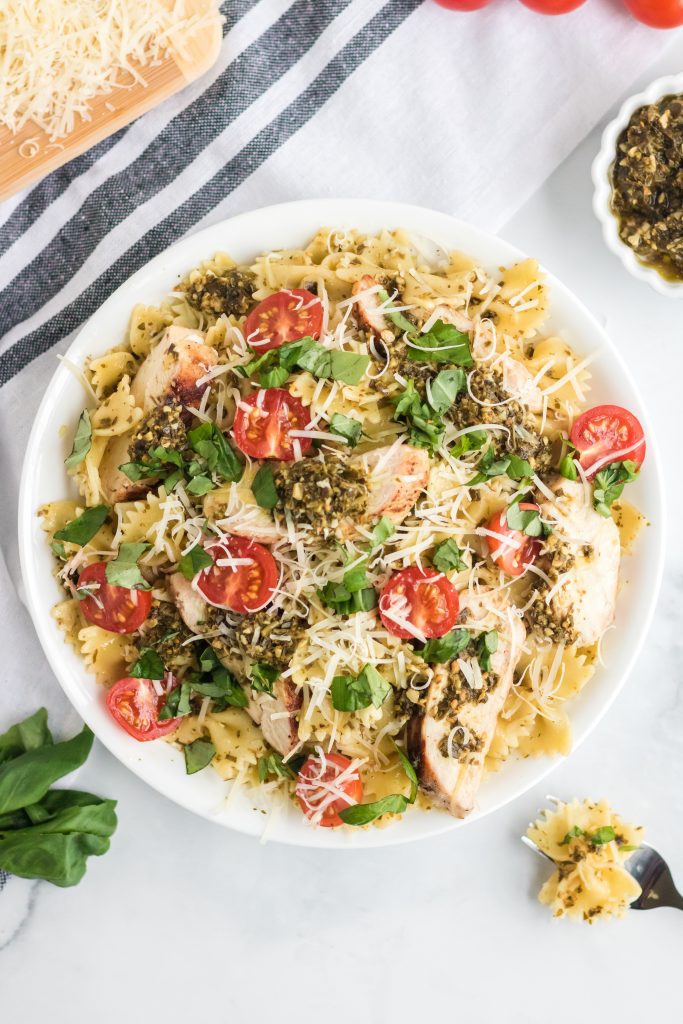 Tired Of Spending Hours Searching For What To Make For Dinner And Then Ending Up In The Fast Food Drive Through Line? Let Us Help!
Sign up for our free meal plan where we scour the web to deliver great meal options right to your inbox! We include main dish ideas, sides, dessert and more!
You don't want to miss these delicious ideas!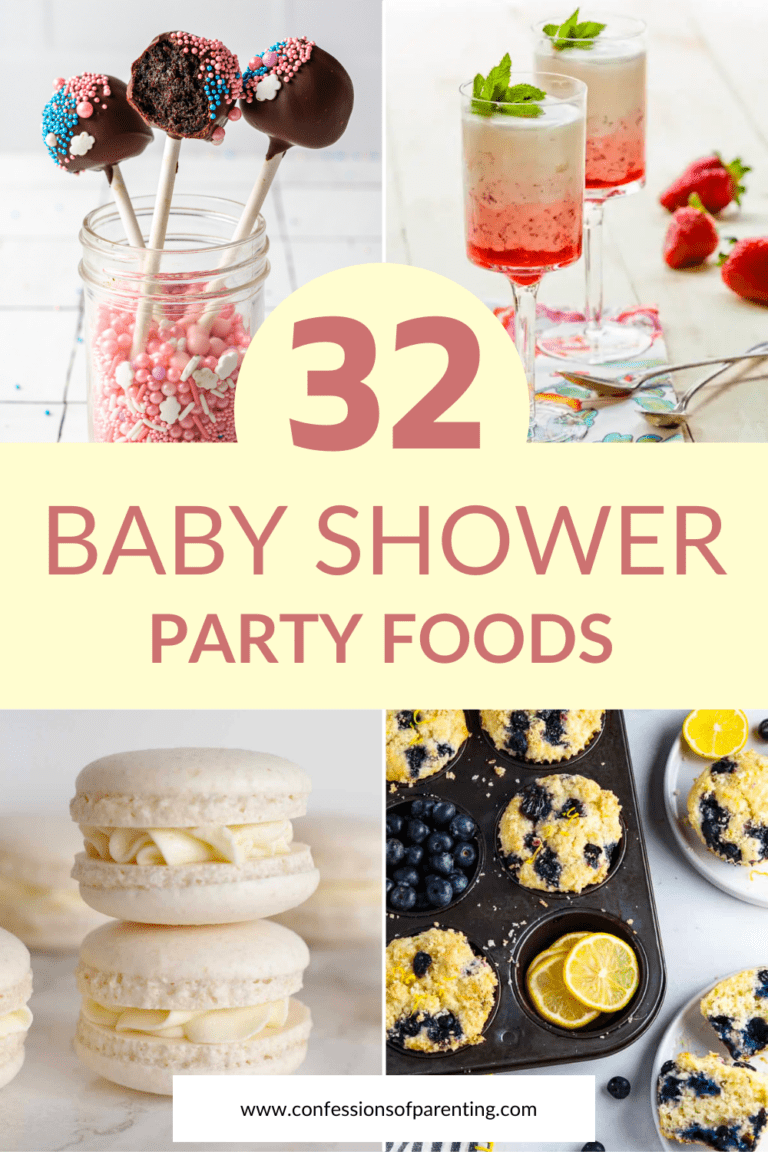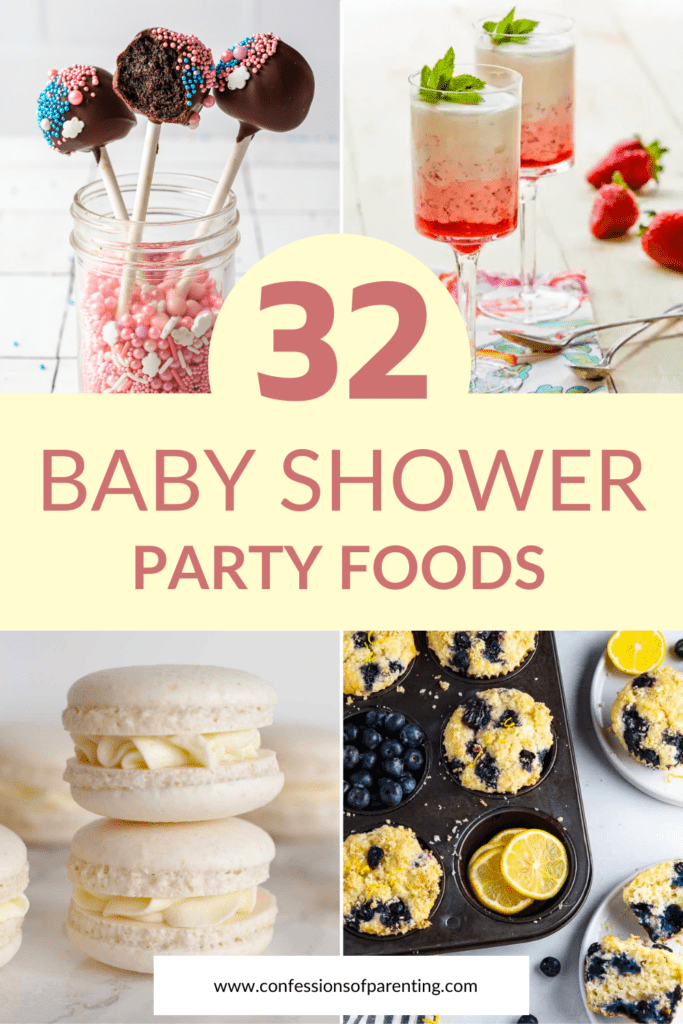 Baby Shower Party Foods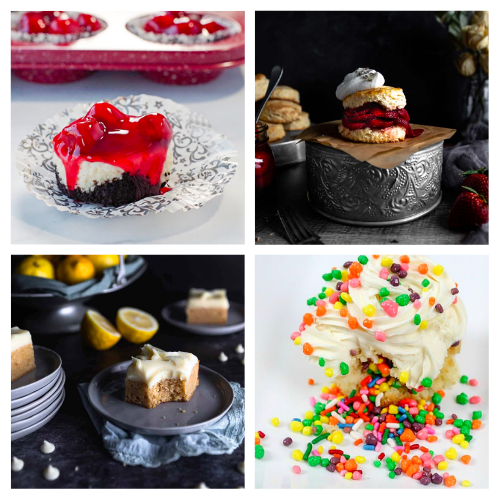 Mini Cherry Cheesecakes by Food Meanderings
Strawberry Shortcake with Lavender Sugar by Food Worth Feed
Pink Hot Chocolate by Confessions of Parenting
Lemon Blondies with White Chocolate Ganache by Food Worth Feed
Mini Bundt Cakes by Confessions of Parenting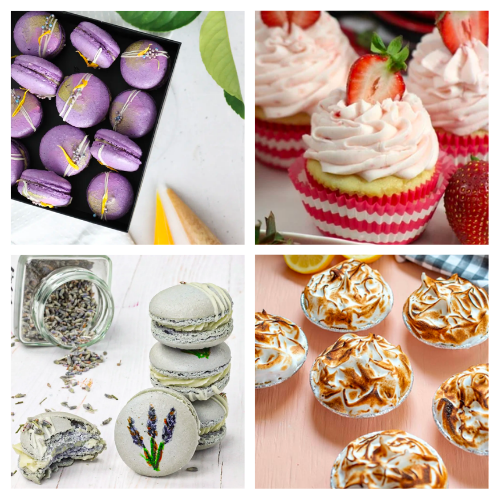 Earl Grey Macarons by The Nifty Baker
Strawberries and Cream Cupcakes Recipe by Ottawa Mommy Club
Lavender Macaron recipe: A floral twist on a classic cookie by The Nifty Baker
No-Bake Mini Lemon Meringue Pies by Dancing Through The Rain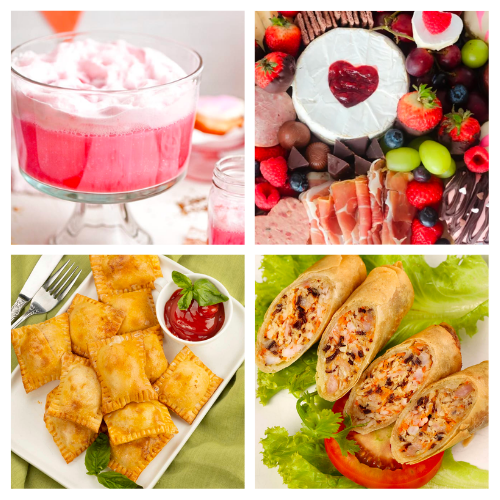 Pink Sherbet Punch by Mighty Mrs.
Charcuterie Board With Love For Special Occasions by Ottawa Mommy Club
Homemade Air Fryer Pizza Rolls Recipe by Healthy Recipes 101
Egg Roll Recipe by Healthy Recipes 101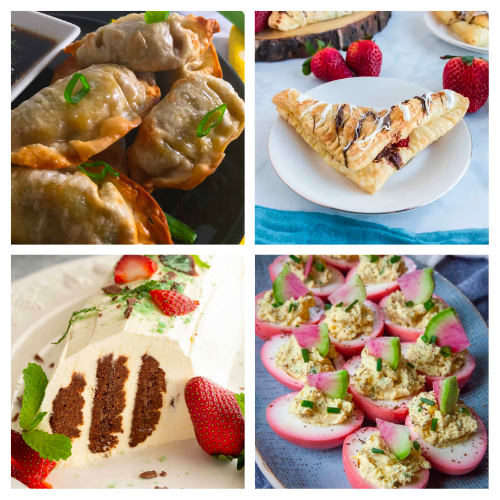 Air Fryer Pot Stickers (Frozen Dumplings + Gyoza + Wontons) by Summer Yule
How To Make Air Fryer Strawberry Stuffed Turnover Recipe by Home Fresh Ideas
No Bake Choc Ripple Log by Wandercooks
Beet Pickled Deviled Eggs With Za'atar and Tahini by Eat the Love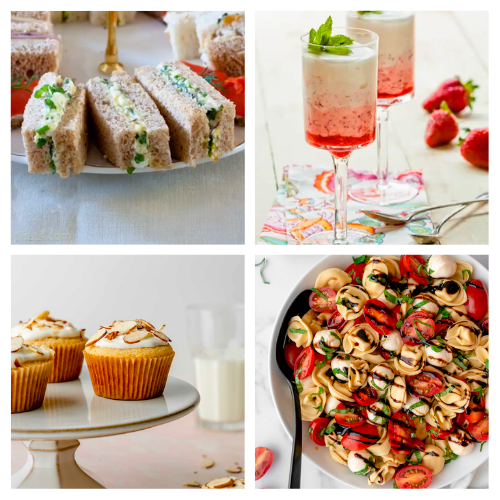 Tea Sandwiches {Perfect for an Afternoon Tea} by What A Girl Eats
Strawberry Parfait (Strawberry Fool) by What A Girl Eats
Healthy Almond Cupcakes by Balance With Jess
Tortellini Caprese by Balance With Jess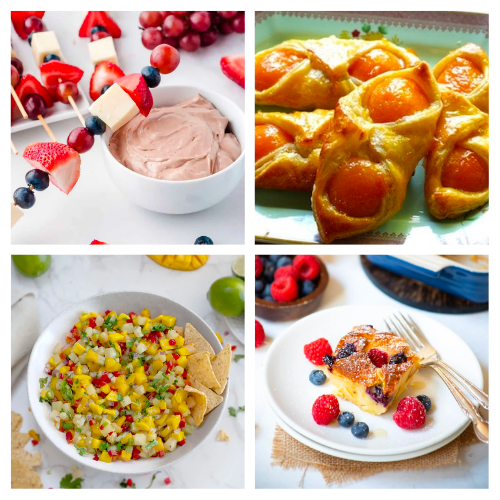 Fruit Kabobs with Cream Cheese Dip by Marathons & Motivation
French Apricot Pastry Recipe by Entertaining With Beth
Pineapple Mango Salsa by Piping Pot Curry
Very Berry Bread Pudding by Piping Pot Curry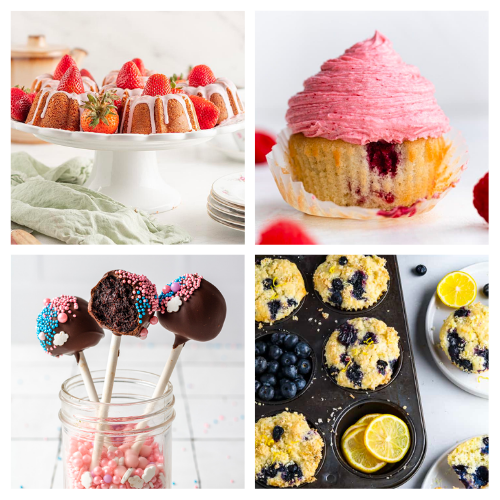 Mini Strawberry Bundt Cakes by xoxoBella
Raspberry Cupcakes by Cookie Dough Diaries
Chocolate Cake Pops by Cookie Dough Diaries
Lemon Blueberry Muffins by Vegan Hugs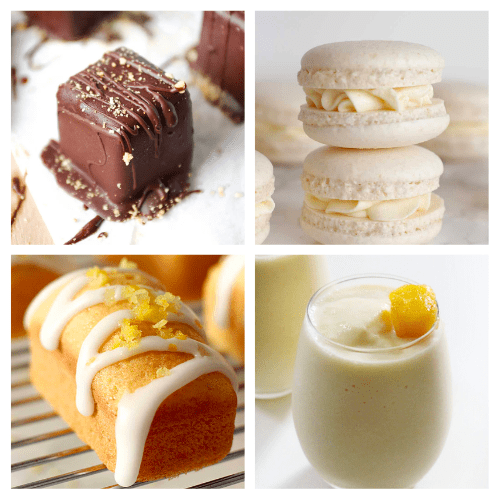 Chocolate Covered Cheesecake Bites by The Forked Spoon
Vegan Macarons by Baked By Clo
Vegan Mini Lemon Loaves by Baked By Clo
How To Make Virgin Piña Coladas by Strength & Sunshine