This Buttermilk Pound Cake is a moist and dense classic with a creamy caramel twist. You'll never need another pound cake recipe after you try this caramel pound cake!
Buttermilk Pound Cake
I've always loved a good pound cake. You can't go wrong with tons of butter and sugar, right? But no pound cake I've ever had stands up to this amazing buttermilk pound cake!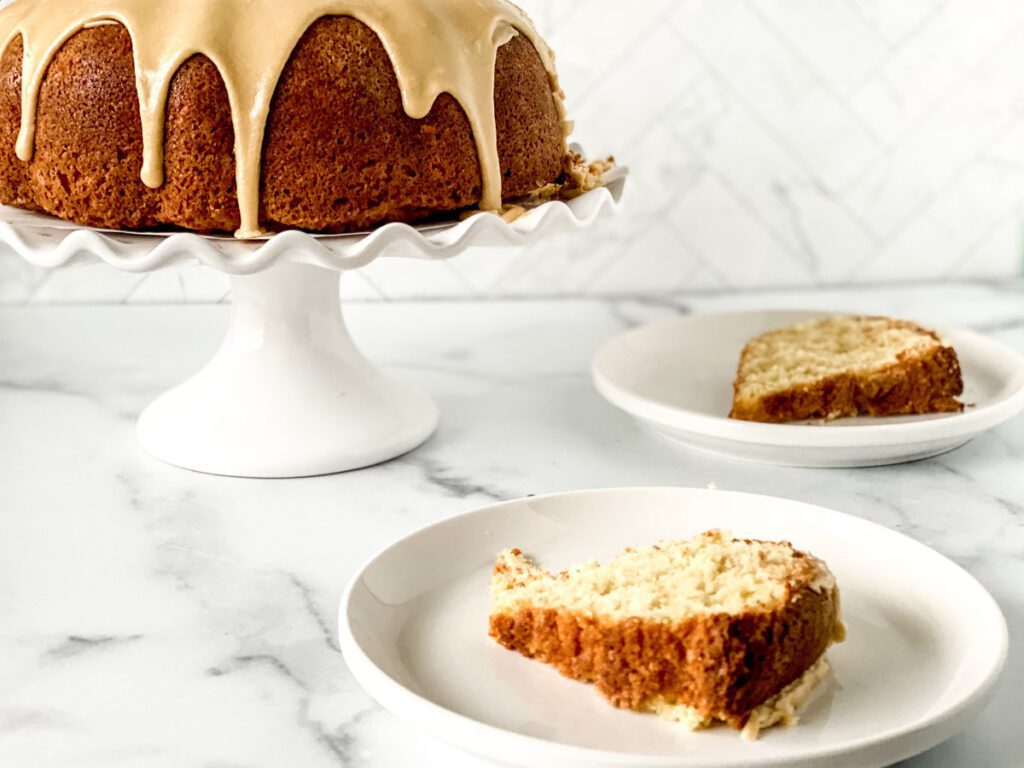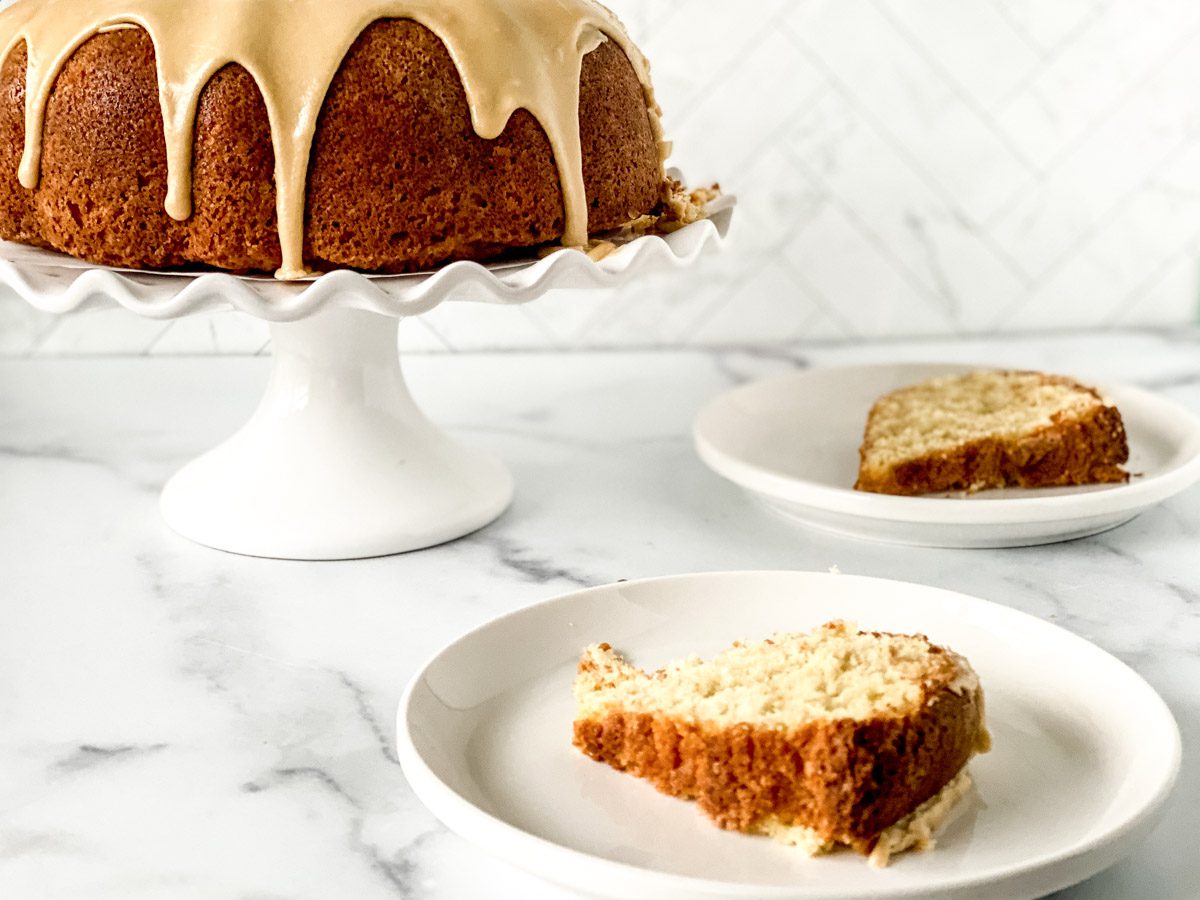 Pound cakes tend to get dry or boring, but not this one! The addition of a bit of caramel right in the cake and creamy caramel icing on top makes this a lovely caramel pound cake. And the buttermilk makes it SO moist.
The great thing about this buttermilk pound cake recipe is that although the buttermilk and caramel in it make it luscious and moist, it's actually super easy to make.
It takes about 15-20 minutes to prepare and you can eat it hot out of the oven if you want to. Your family and friends will gush about how great it is without you having to spend too much time making it!
Easy, delicious, and a crowd-pleaser, this recipe has it all!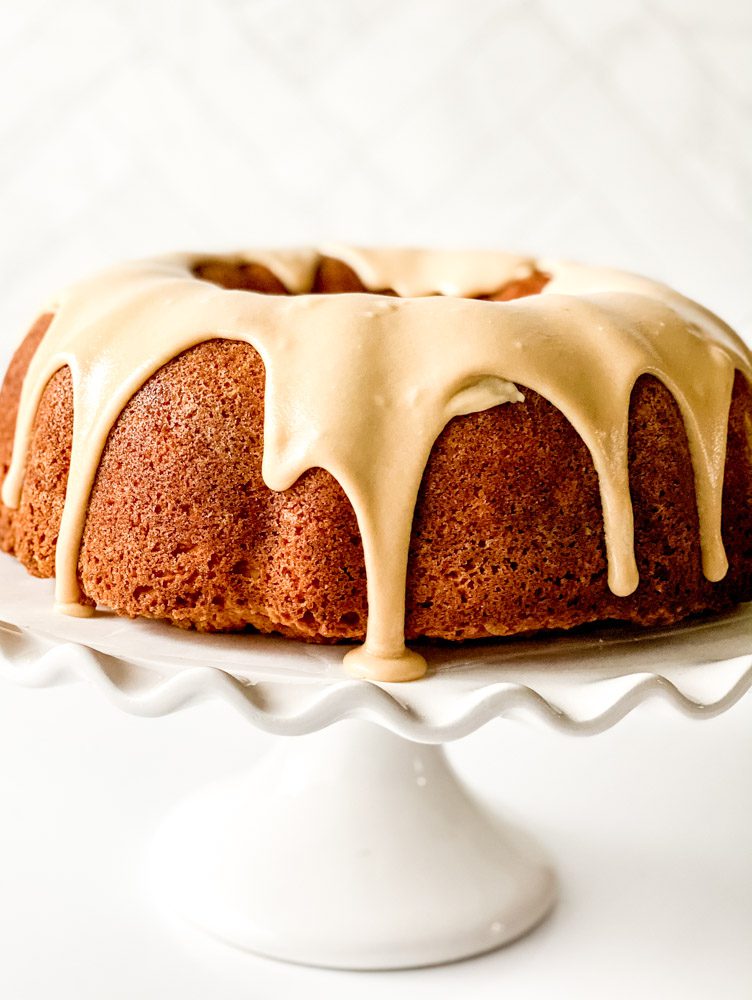 More cake recipes you'll love
Buttermilk Pound Cake Recipe
You'll love this buttermilk pound cake with it's caramel icing drizzle. It comes together quickly and is the perfect amount of caramel flavor!
Ingredients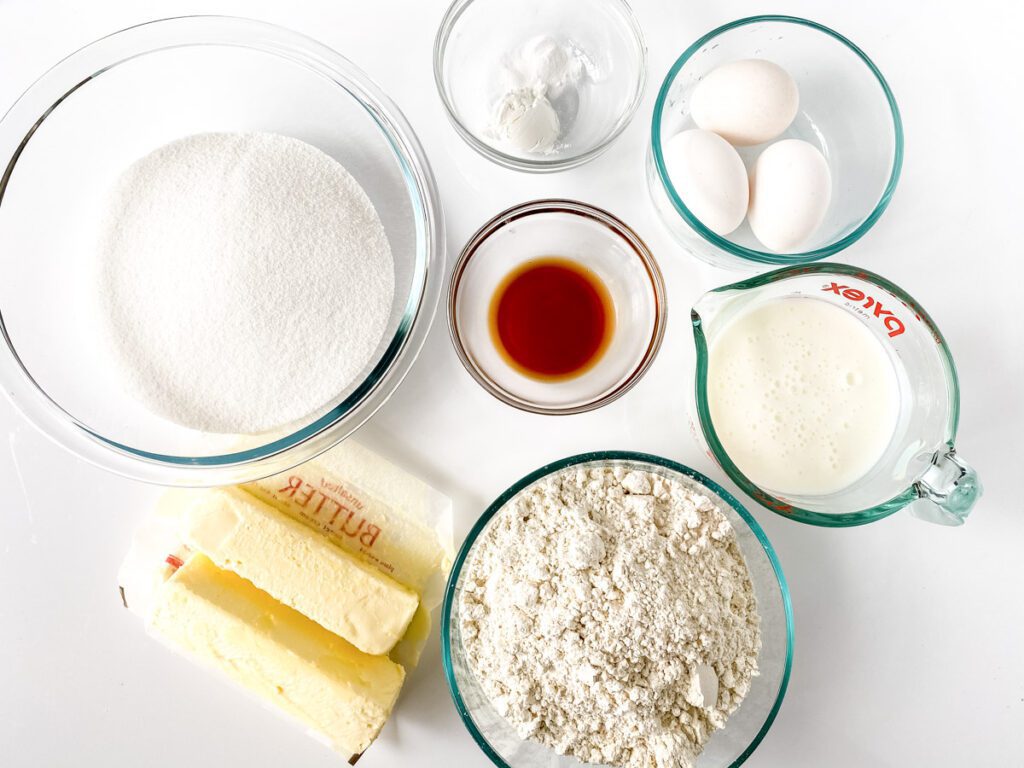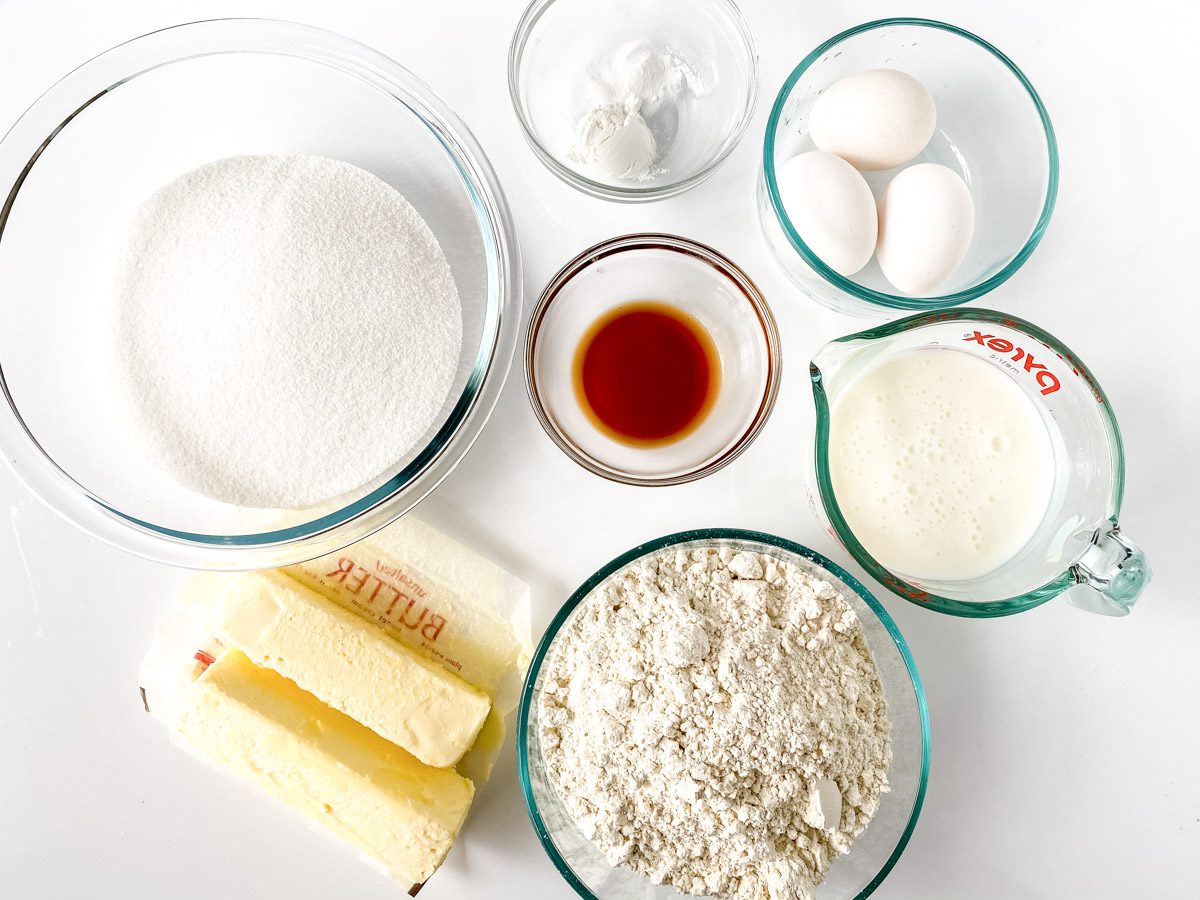 For Cake
1 cup butter, softened
2 ⅓ cups sugar
1 ½ tsp vanilla extract
3 large eggs, room temperature
3 cups all-purpose flour, scooped and leveled
1 tsp baking powder
½ tsp baking soda
1 cup buttermilk
2 tbsp caramel sauce
For Icing
1 cup caramel sauce
1 cup confectioners sugar
⅓ cup heavy whipping cream
How to Make A Buttermilk Pound Cake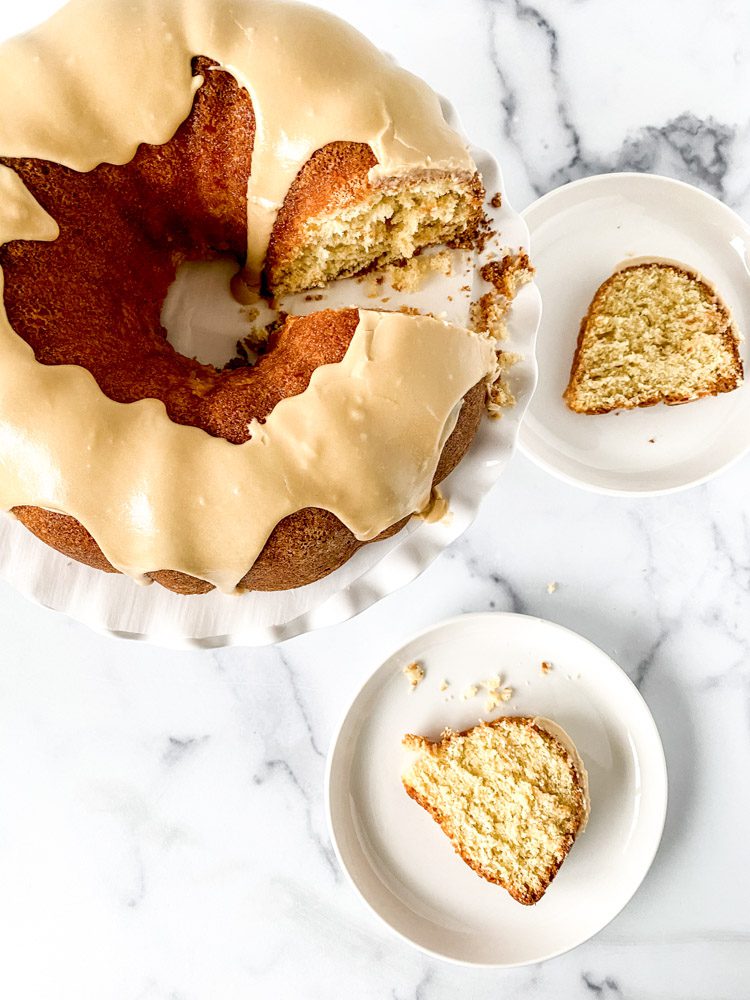 Don't forget to download the full printable recipe below so you can print it out and use it whenever you feel like making this delicious recipe!
First, preheat the oven to 350 degrees and grease and flour your bundt tube pan. Set aside.
In a mixing bowl, add the butter and sugar. Cream them together until the mixture is light and fluffy.
Add the vanilla and beat until smooth.
Add 1 egg at a time, beating well after each addition.
In a separate bowl, add the flour, baking powder, and baking soda and whisk them together.
Alternate adding the dry ingredients and the buttermilk to the sugar mixture until you get a thick, smooth batter.
Scoop out 1 cup of the batter and place it in a separate bowl. Add 2 tbsp of caramel sauce and stir to combine.
In the prepared bundt pan, add about half of the regular batter. Top that with the caramel batter, and then the remaining regular batter.
Bake in the preheated oven for about 45-50 minutes or until a toothpick inserted in the center comes out clean.
Cool the cake in the pan for 10 minutes, then remove it to a wire rack to finish cooling.
To make the icing, beat 1 cup of the caramel sauce with confectioners sugar and heavy whipping cream.
Use a spoon to drizzle the icing over the cake and serve!
Tips Tricks and FAQs
If you want to bump up the caramel flavor try using Cookie Nip flavoring! Have you heard of it? It's a salted caramel flavoring and it is seriously delicious! It makes the perfect addition to this pound cake and I use it in place of the vanilla most times that I make it.
Bundt pans are so notorious for having cakes stick to them! Make sure that you grease it up well. I like to use butter all over the inside of the pan and load it up with flour before I add any batter to try and prevent any sticking from happening.
I've used both store-bought caramel and homemade and both work great. I'm pretty partial to my Homemade Caramel Sauce because it's so creamy and delicious (and easy!), but just about any sauce should work fine!
Storage
To store your buttermilk pound cake, place it in an airtight container like a cake carrier and leave it at room temperature for 4-5 days.
More Easy Cake Recipes
Did you make this? Leave a comment and don't forget to rate it below! We always love knowing how your recipe turns out! Don't forget to tag me on Instagram @micheletripple to show me your finished product!