Your Day of the Dead won't be complete without these Dia de Los Muertos coloring pages! These Day of the Dead coloring pages are sure to be a hit with your whole family!
Dia de Los Muertos Coloring Pages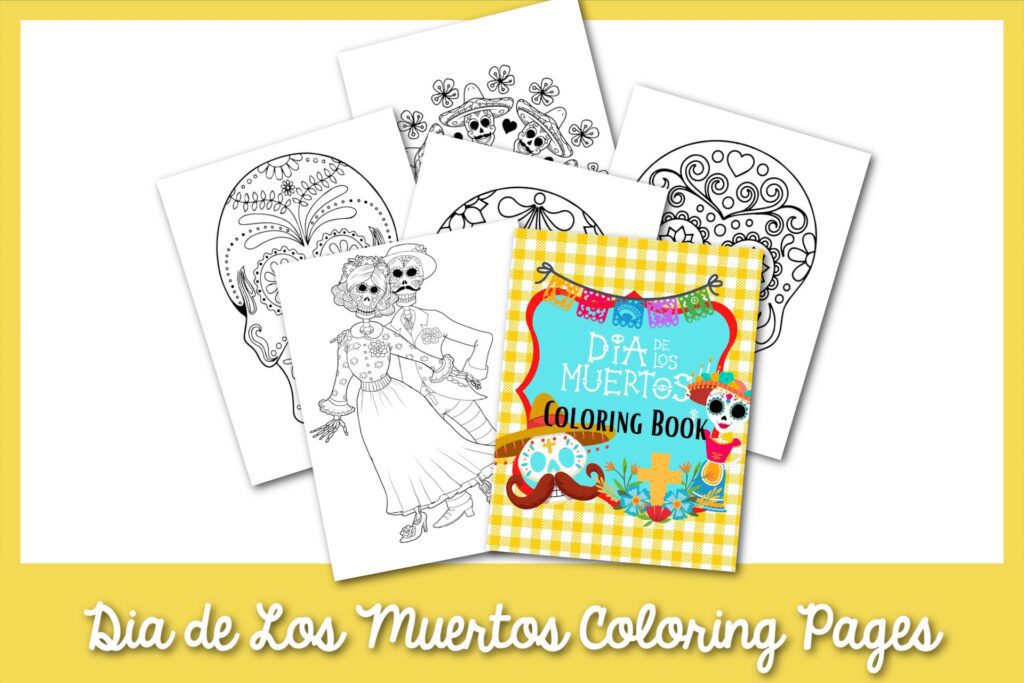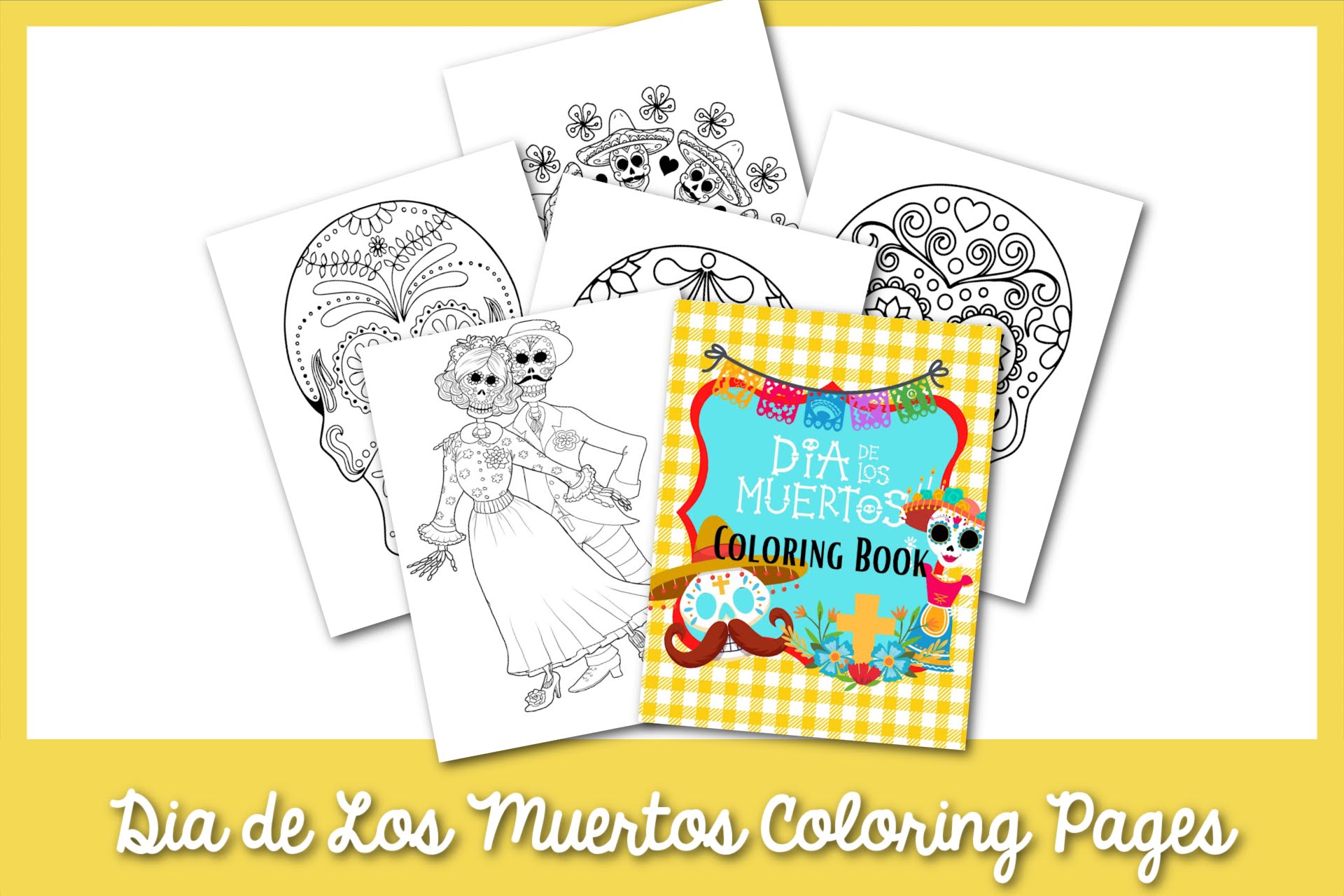 Are you celebrating Dia de Los Muertos this year? You've got to grab these Dia de Los Muertos Coloring Pages!
We love Dia de Los Muertos in our home! Ever since we introduced the holiday, we have had so much fun celebrating it together!
And now we are having even more fun because we have all these adorable Day of the Dead coloring pages to decorate.
These gorgeous coloring pages are full of beautiful illustrations. All they need is a little color to bring the Day of the Dead to life!
While you are at it, don't forget to grab your Halloween Coloring Book this fall too!
What is Dia de Los Muertos?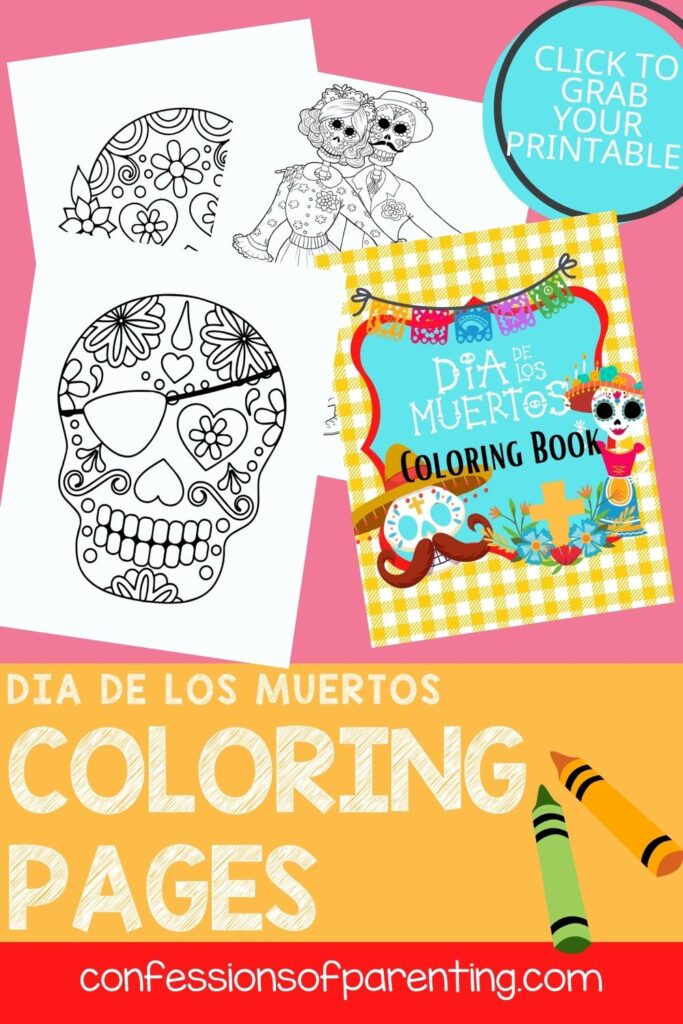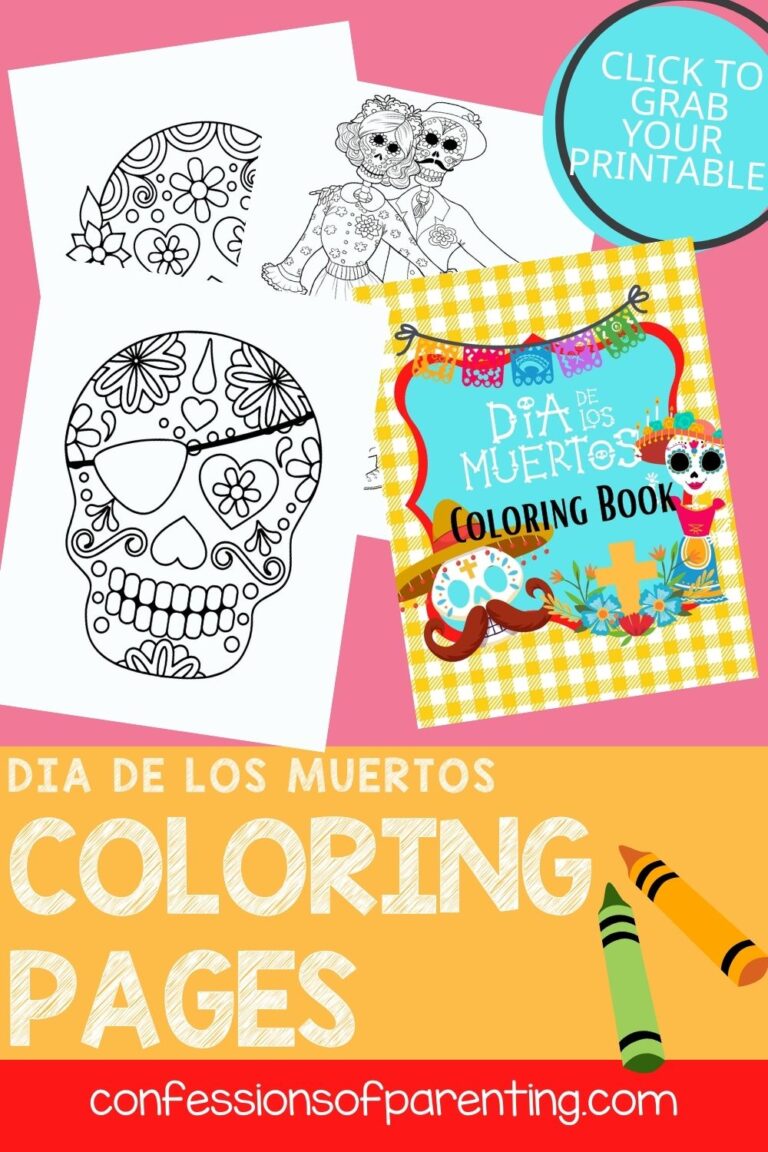 If you are new to this holiday, get ready for a treat! Dia de Los Muertos (Day of the Dead) is a holiday with roots in Mexico to celebrate those who have passed.
It's a colorful, bright, and joyful day! Those who celebrate it often spend the day remembering, laughing, eating family favorite dishes, and praying for those in their family that have died.
Why You Need Day of the Dead Coloring Pages
I hope that as you and your family enjoy these Dia de Los Muertos coloring pages, you can have some fun conversations about those in your family who have passed away. My family has and it's been so wonderful!
And not only are these coloring pages a good reminder of love and family, but they are also so fun to color! Dia de Los Muertos is full of sugar skulls, Mexican floral patterns, and more.
I honestly can't resist sneaking a page or two for myself!
Benefits of Coloring Books For Kids
Coloring may just seem like an activity your kids like to do, but there are so many benefits too!
It can boost creativity, improve motor skills, encourage imagination, build vocabulary, and help with focus.
Even more, coloring can help with relaxation and reducing anxiety! So making coloring fun with a Dia de Los Muertos Book is a must!
Extra Fun to Try With Your Dia de Los Muertos Coloring Pages
These coloring pages are so much fun on their own. But if you want to get EXTRA creative, try out one of these ideas!
Laminate
Laminating coloring pages is my secret weapon! Once laminated, your kids can use dry-erase markers to color the pages over and over! Plus, there's no mess so it's a great activity for on the go.
To laminate your pages, I love my Scotch laminating machine, but you can also use some self-adhesive laminating sheets with the same result!
Hang Them Up as Decorations
Decorations are one of my kids' favorite parts of any holiday. Let your kids be part of the fun by using their drawings as decorations!
You can grab a cheap frame to put their finished art on the shelf, or simply use magnets to hang them on the fridge.
Use paint
If you need to switch up your coloring game, don't be afraid to use a little paint! Kids and adults alike all love painting, and you can find some great kid-friendly washable paint to use!
Color Together
Nothing beats being together! I find that when I sit and color with my kids they stay focused on it for even longer. Plus we have the best conversations and can enjoy some together-time!
How to Make a Dia de Los Muertos Coloring Book
If you want to assemble your Day of the Dead coloring pages into a book, here is the best way to do it!
If you have a printer at home, you can print the downloaded pages out and bind them together with staples, rings, or even ribbon. Or you can punch holes in the side and place them all in a binder!
You can also send your downloaded pages to your local print shop and they should have standard binding options from a simple spiral to a fancy book binding!
Download Your Dia de Los Muertos Coloring Pages
Ready for your coloring pages? Grab a sample below or click the link to purchase the full set of Dia de Los Muertos coloring pages!
Helpful Tools We Love When Downloading Printables
Printer– I love my HP+ printer that uses Instant Ink. I love it because we can use as much color ink as you want for one low cost starting at $.99/ month for ink. Try it out for free here!
Cardstock- I always recommend printing on cardstock. This makes it way more durable so you don't have to worry about printing it time and time again.
Laminator / Laminating Sheets- Again, for added durability, grab a laminator and laminating sheets so that you can use this again and again!
Scissors (I seriously love these ones)
Dry Erase Pens- Use dry erase pens so that you can wipe your laminated printable clean over and over again for endless use!
More Coloring Posts