These festive Fall Color by Number sheets are great to use at home or in the classroom! Your kids can practice their reading skills and number recognition skills in a fun way! Download your Free Fall Color by Number pages below!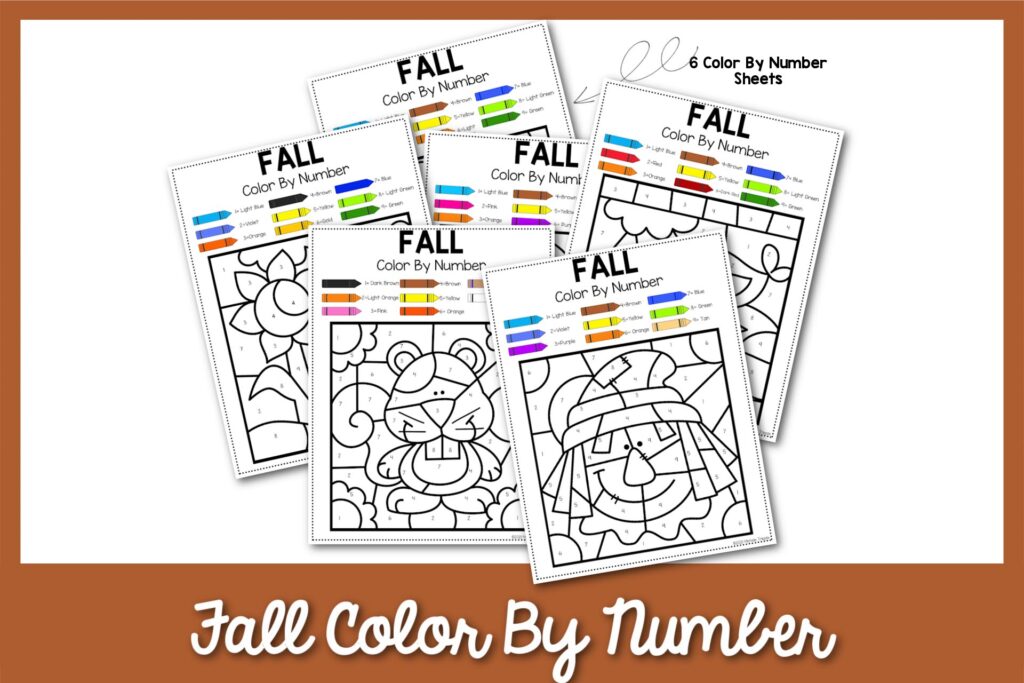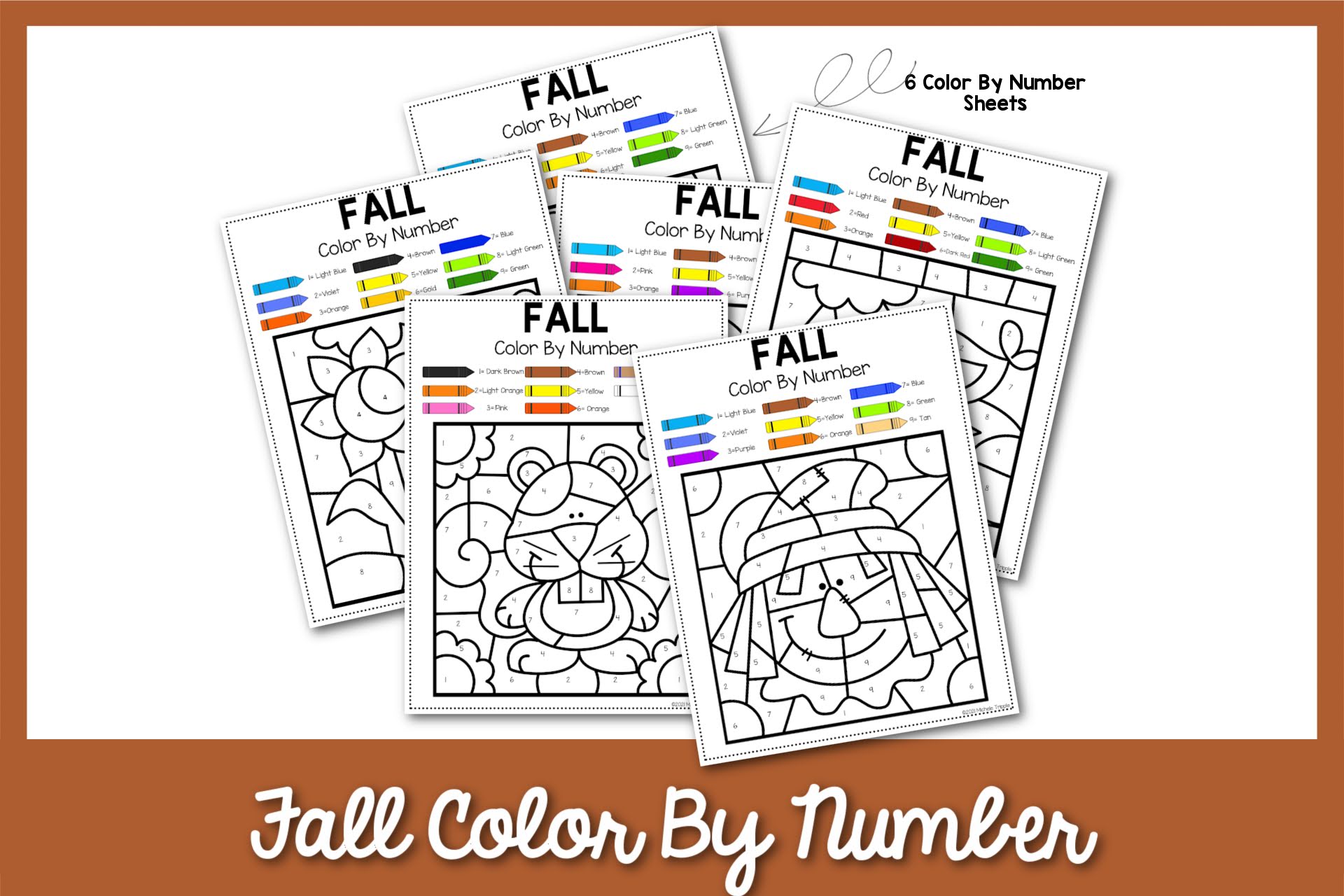 Fall Color by Number Sheets
Color by Number is an awesome way to get your kids learning without it seeming like work. There are so many skills they are practicing just by coloring these fun fall pictures. They are practicing everything from their fine motor skills, to learning how to follow directions!
These are also a great distraction to bring wherever you and your little ones are going! Whether that's to a restaurant, a long car ride, church, wherever these are a great tool to have on hand to keep your little ones occupied! Be sure to pair these with our spring color by number sheets as well as our summer color by number for even more fun!
Add these fun Fall Color by Number Sheets to a couple of other fall activities and you have a fun fall themed party! Check out our Fall Scavenger Hunt, Fall Bingo or Fall Charades for other fall themed ideas.
Love Color By Numbers? Add these to your collection!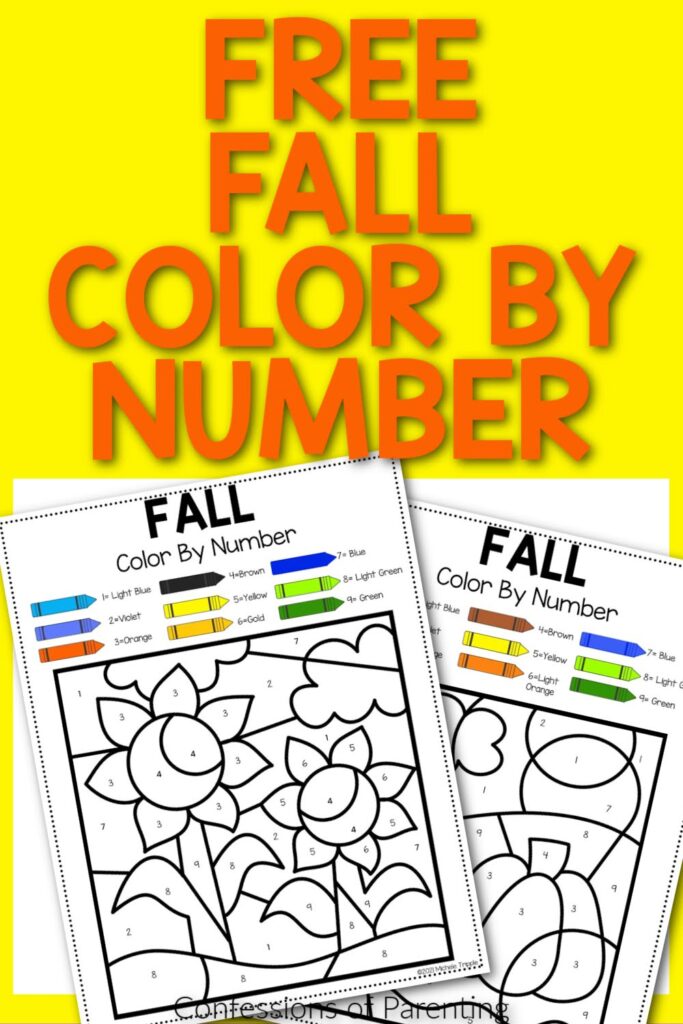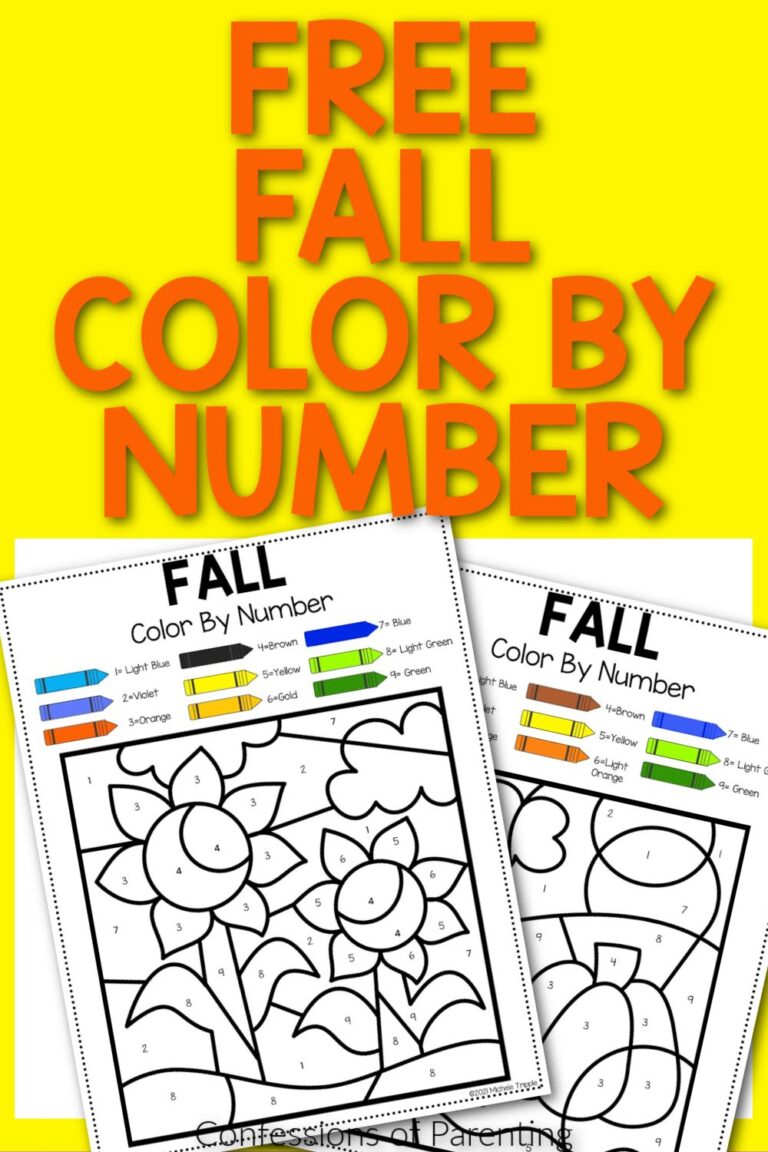 What does this Fall Color by Number Pack Include?
Sunflowers
Pumpkins
Scarecrow
Squirrel
Birds
Corn and falling leaves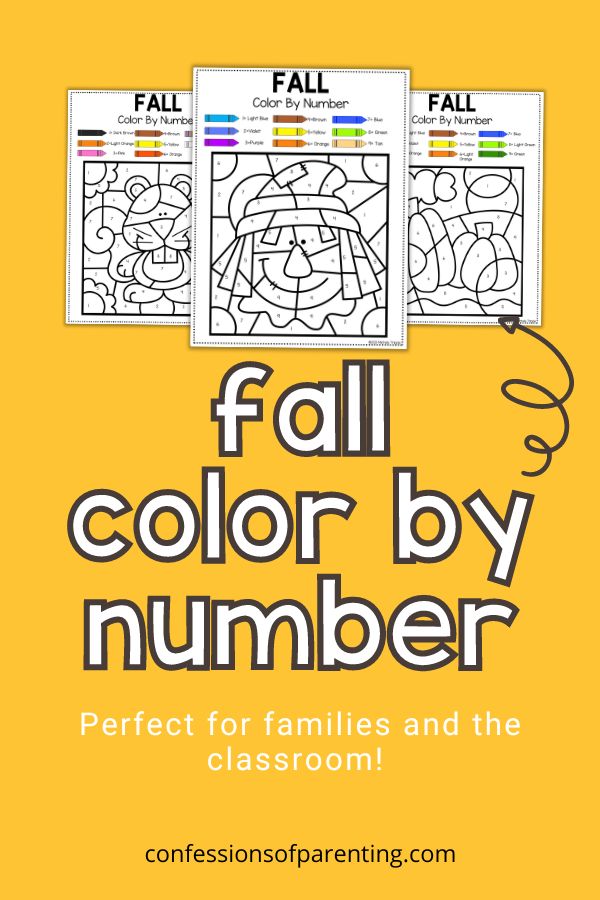 Benefits of Color by Number Sheets
Kids get to practice all sorts of skills when they participate in Color by Number. They're having fun and learning! What a great combo! Some of the skills they're practicing are:
Focusing on the task at hand
Fine motor skills
Following directions
Their numbers
Reading
Colors
Fall Activities
This fall is so easy to spend time with your kids and your family with our fun fall activities. We have so many fun activities to choose from; they are so easy! All you have to do is download, print, prep (less than a couple of minutes), and start playing!
Simple family time is the best time and creates long-lasting family memories that you and your kids will remember forever!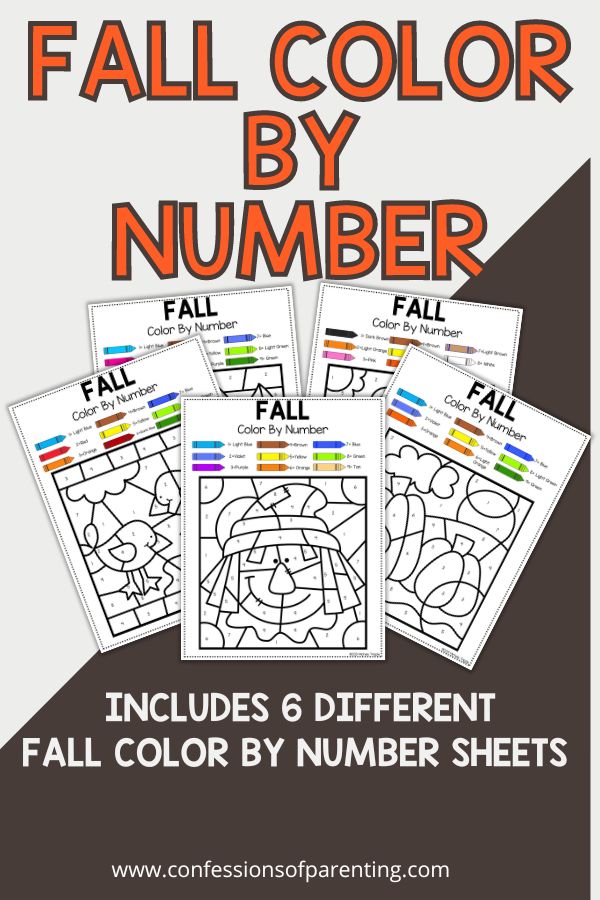 Directions for Fall Color by Number
These fall coloring pages are so easy to get! Then all you have to do is sit back and watch your little ones enjoy themselves!
To start, enter your email in the space below! You'll receive an email containing the printable! If you don't see it in your inbox, be sure to check your spam and promotions folder!
Print out the coloring pages
Follow the directions on the paper using your favorite crayons or colored pencils.
To enjoy your beautiful masterpiece even more you can cut out around the black line and hang your picture on the fridge, or mount it on some cardstock and hang it up where everyone can see. Have fun!
Other Ways to Use These Sheets
You can blow the pages up to a poster size. Children can work together to complete the picture, or just have a poster size picture to work on themselves.
Keep some coloring pages and crayons in your car or purse to pull out on long car rides, or whenever you need the kids occupied with something productive.
You can switch the numbers out for math problems for a little more learning.
Turn the coloring pages into a contest and see who finishes their picture first.
Enjoy some quality time with your kids by coloring a picture with them.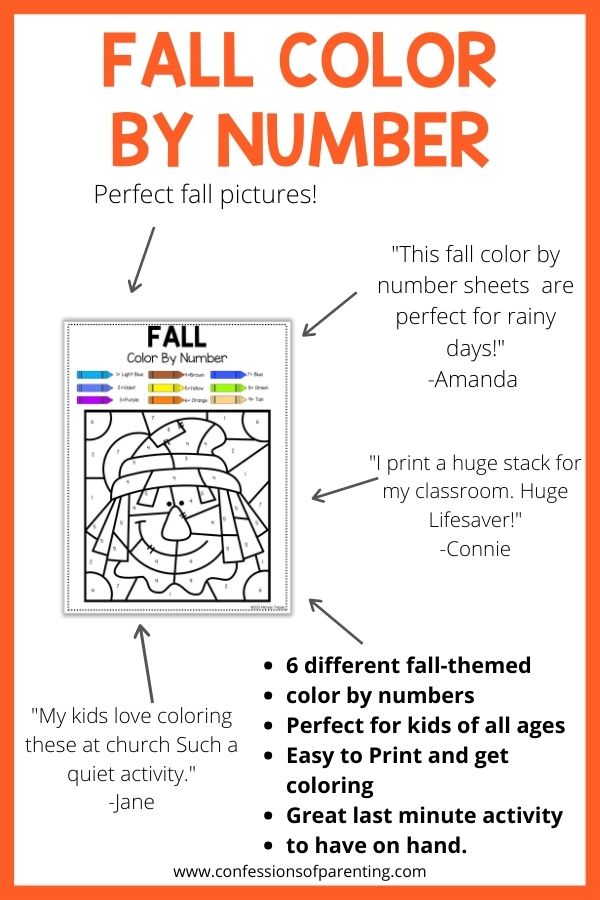 Fall Color By Number Printables
Grab your free fall color by number sheets sample by joining our free Confessions of Parenting VIP club below! But if you aren't quite ready to get exclusive offers and emails from us, you can grab your fall color by number right here!
Want more Fall Fun?
More Color by number Worksheets to try
And if you want some great coloring Pages try these!