Looking for a fun way to help your Kindergartner practice their kindergarten sight words? You'll love our Kindergarten Sight Word Bingo! Grab these free printable cards and start playing with your little reader today!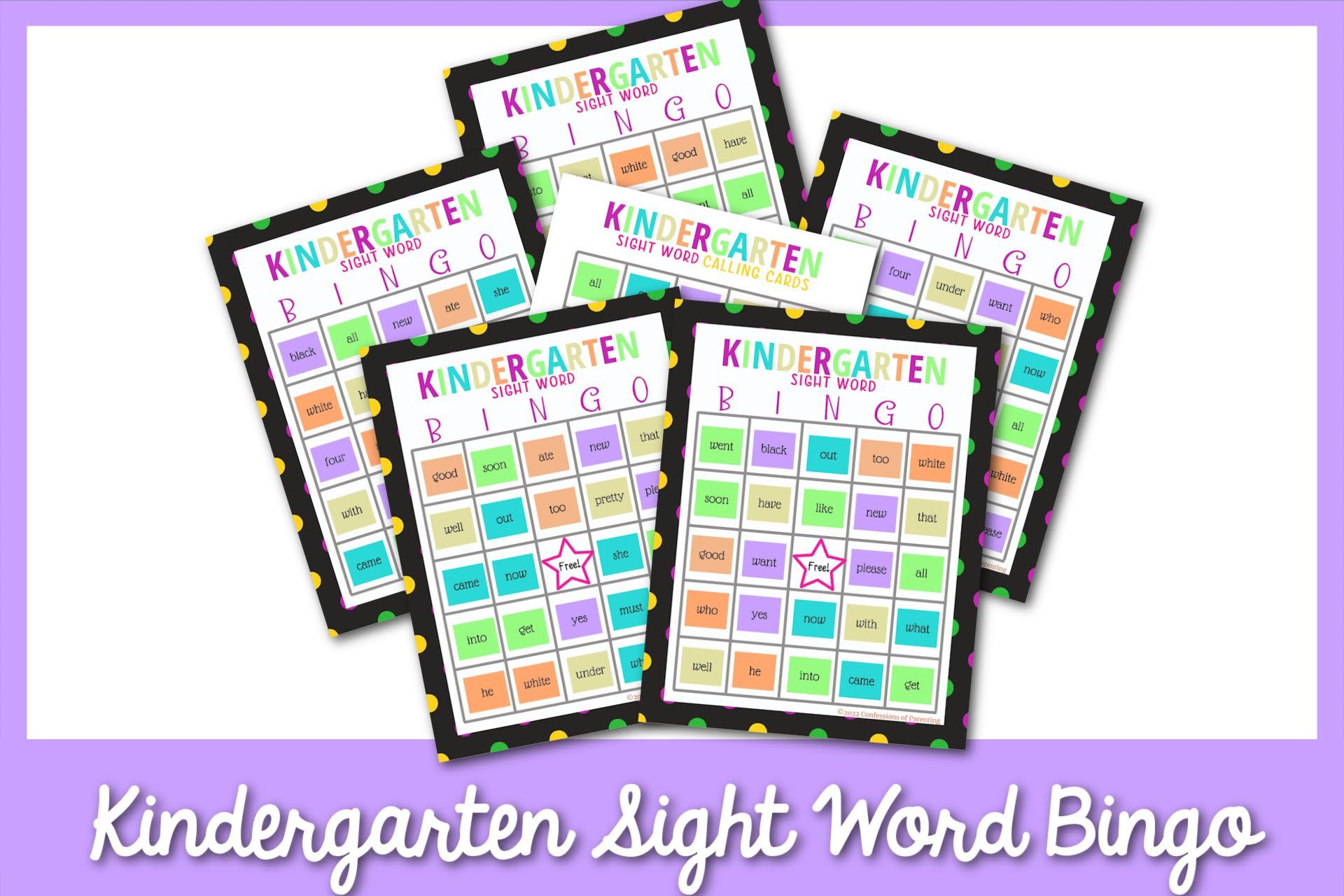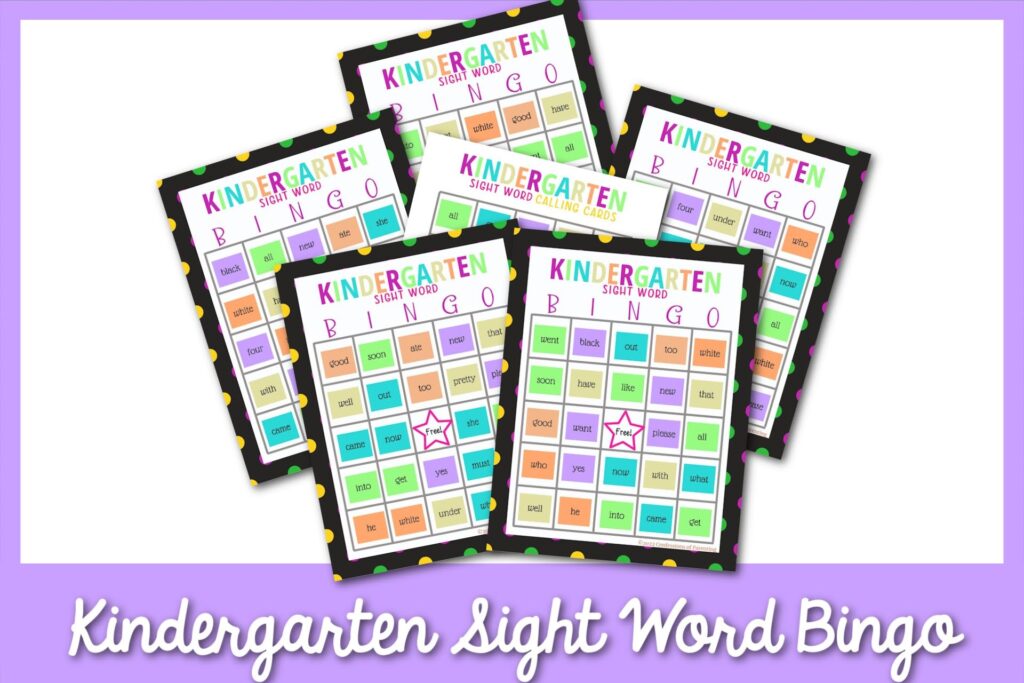 Kindergarten Sight Word Bingo
My kids always look forward to going to Kindergarten with so much anticipation!
They are excited to meet their teacher, make new friends, and experience all of the fun things that happen at school.
They learn and grow so much, especially in their reading skills!
I love to find entertaining ways to help them practice reading, such as this Kindergarten Word Search and this Kindergarten Word Scramble. I know they will have a blast playing Kindergarten Sight Word Bingo!
Bingo is one of our family's favorite games to play. It's such a fun way to connect as we spend time having fun together.
My kids love to get into the competition, and they especially love when we offer prizes for the winners! Kindergarten Sight Word Bingo can be played by the whole family, and offers a chance for your little ones to show off what they know!
It's also perfect for reading fun in the classroom!
For more great educational bingo games, check out our Alphabet Bingo and Multiplication Bingo!
And you won't want to miss our School is Out Bingo to celebrate the end of a great school year!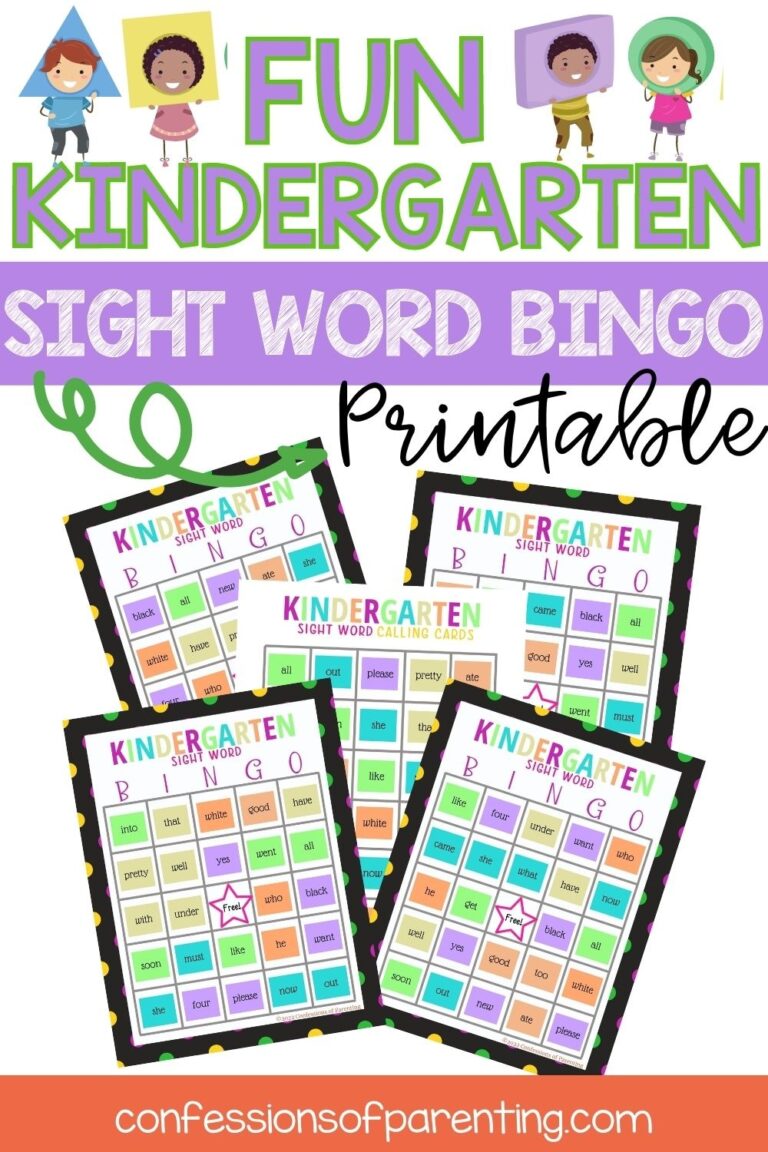 How to Play Kindergarten Sight Word Bingo
First, be sure to print the calling cards and enough bingo cards for each player, making sure that each person gets a different card. If more than 6 kids are playing at a time you will want to team them up or break into groups for the competition.
I recommend laminating your bingo cards to make them more durable for future play. Cut up your calling cards, place them in a bowl, and choose someone to be the caller.
Hand each player a bingo card and several place markers. You can use coins, tokens, small candies, or dry erase markers (for laminated cards). Now you are ready to play!
The caller reaches into the bowl and pulls out a calling card one at a time.
As the caller reads the sight word on the card, the players find that word on their bingo card and mark it.
When a player has marked five in a row, they yell, "Bingo!"
The row can be horizontal, vertical, or diagonal. The player tells the caller each sight word in their row, making sure they are correct. If they are, the winner gets a prize!
Want the fun to keep going? Switch the bingo cards around and play again!
Bingo Prize Ideas
Some possible prizes are:
A favorite dessert
A coupon for an extra privilege, such as skipping a chore or staying up past bedtime
The possibilities are endless!
Benefits of Kindergarten Sight Word Bingo
Your kids will have so much fun while they work on important skills, such as
Word recognition
Paying attention
Following directions
Fine motor skills
You'll also enjoy bonding together as you play and have fun!
Free Printable Kindergarten Sight Word Bingo Cards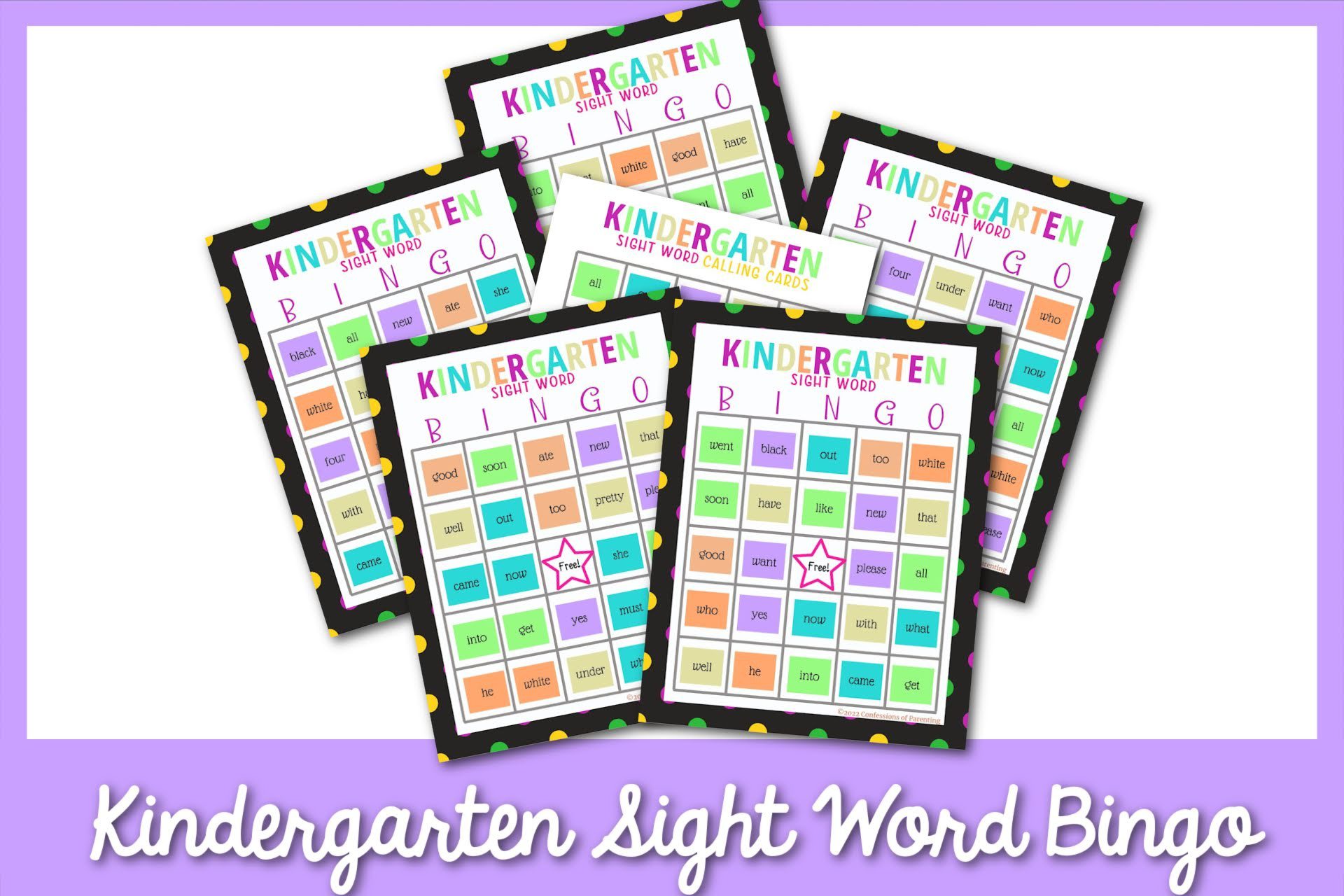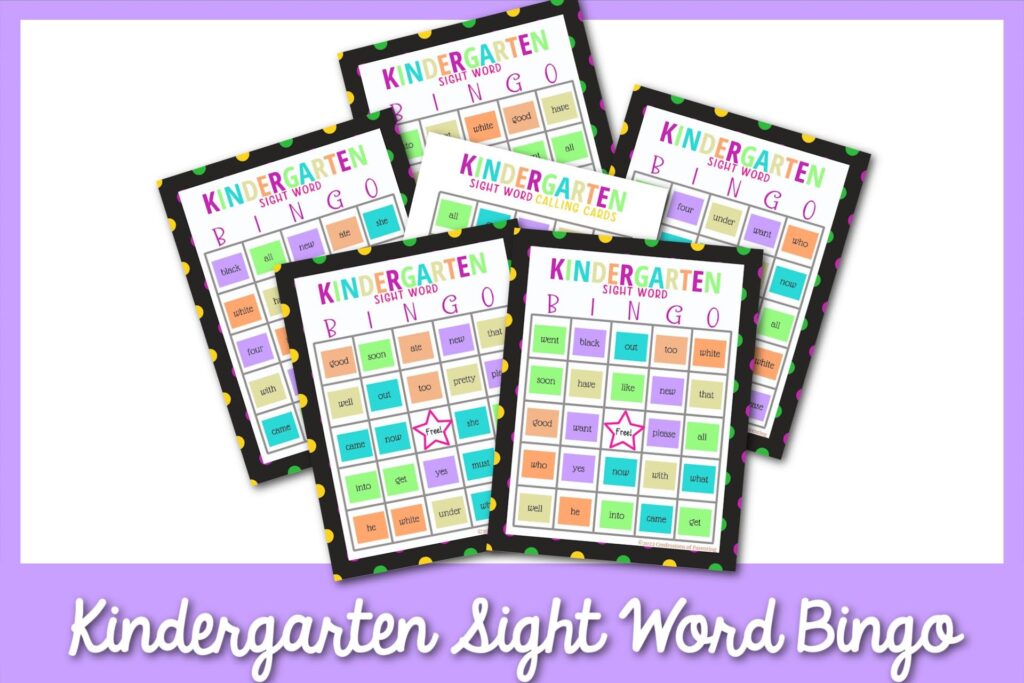 Don't miss out on this fun game for your family!
Grab your free printable Kindergarten Sight Word Bingo Cards today by signing up for our Confessions of Parenting VIP club below! If you aren't quite ready to receive our exclusive offers and emails, you can get your Kindergarten Sight Word Bingo Cards right here! 
Love Bingo Games? Don't forget to grab these too!
How Do I access my free printables?
Fill in the form above. You will receive an email in your inbox. If you don't see it, check your spam folder! You will then click to confirm your subscription. Once confirmed, you will be taken to Airtable (a different website) where all our free printables will be waiting for you! It is free to sign up for Air Table!
How Do I Print a PDF?
You'll need a program that supports PDFs. Adobe Acrobat is a great option. Open the program, click File, then print. Select your printer and the number of copies you want to print. Be sure you click double-sided if you want it to print on both sides.
Can I resell these?
You may not resell any printable found on our website or in our resource library. You may use them for class parties, at church, at home, or in the classroom. You may get these printed at an office supply store or copy center at your own expense.