What better way to start the school year off than by doing a Back to School Color by Number page?! This is a great way for your kids to get back into the swing of school because they'll be able to practice skills like color recognition, numbers, and even some reading, and more! These are great to use in the classroom, or at home. Pair these with our fall color by number sheets for even more fun!
Back to school Color by Number
Color by Number is an amazing resource to use with kids of all ages. Kids love to color and with these pictures they can color and further develop some of the skills they've started picking up in school and at home.
In addition to helping your kids learn a little bit while having fun they are a great way to help your kids have a little bit of down time in their day. You can take these pages with you on the road, to the store, to a restaurant, church, or wherever you need something quiet for the kids to do. Pretty much anywhere you go these coloring pages can go too!
What if you're stuck inside and your kids are getting a little bored? Just pull out these great color by number pages! It's so fun to watch your kids when they realize what they're coloring!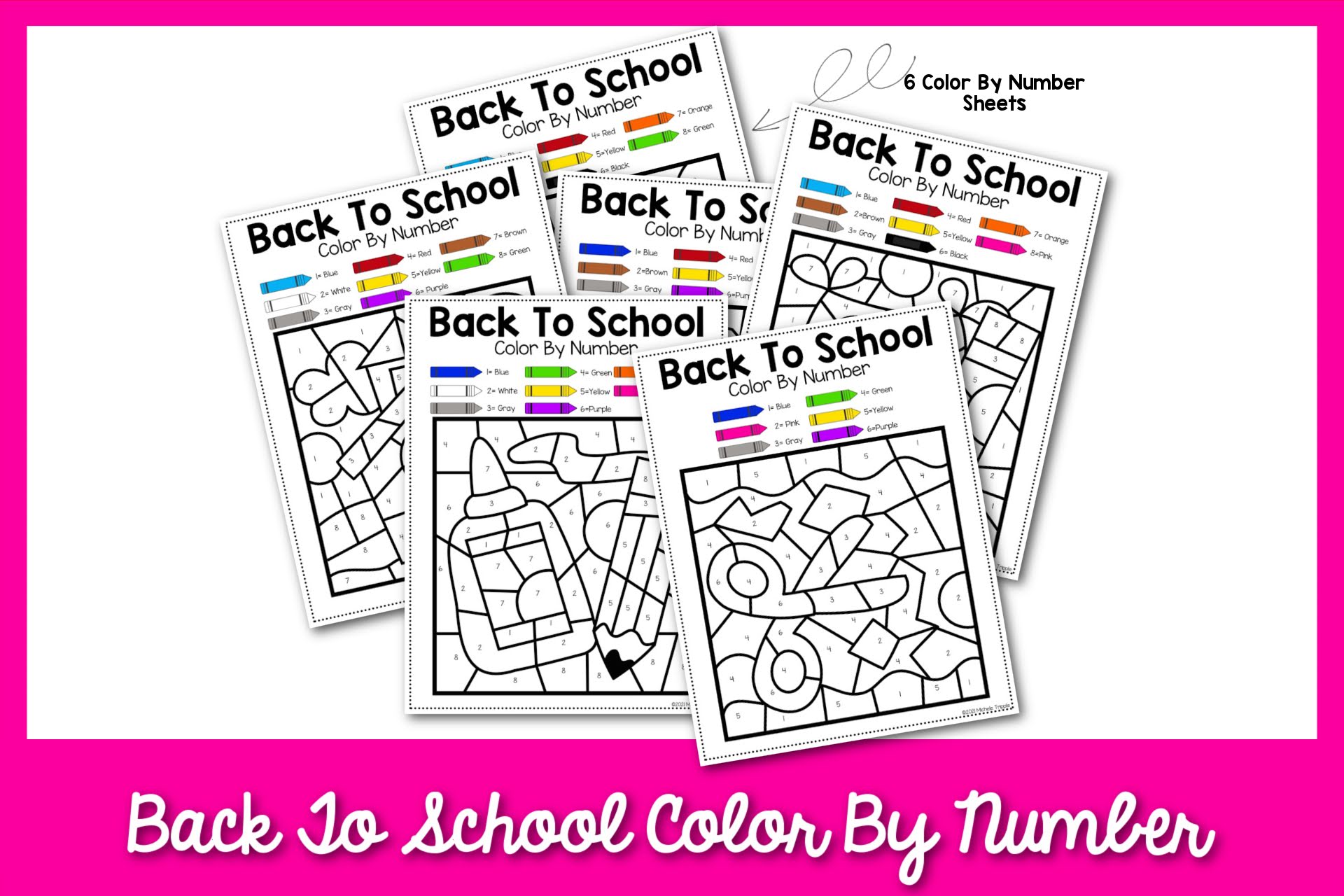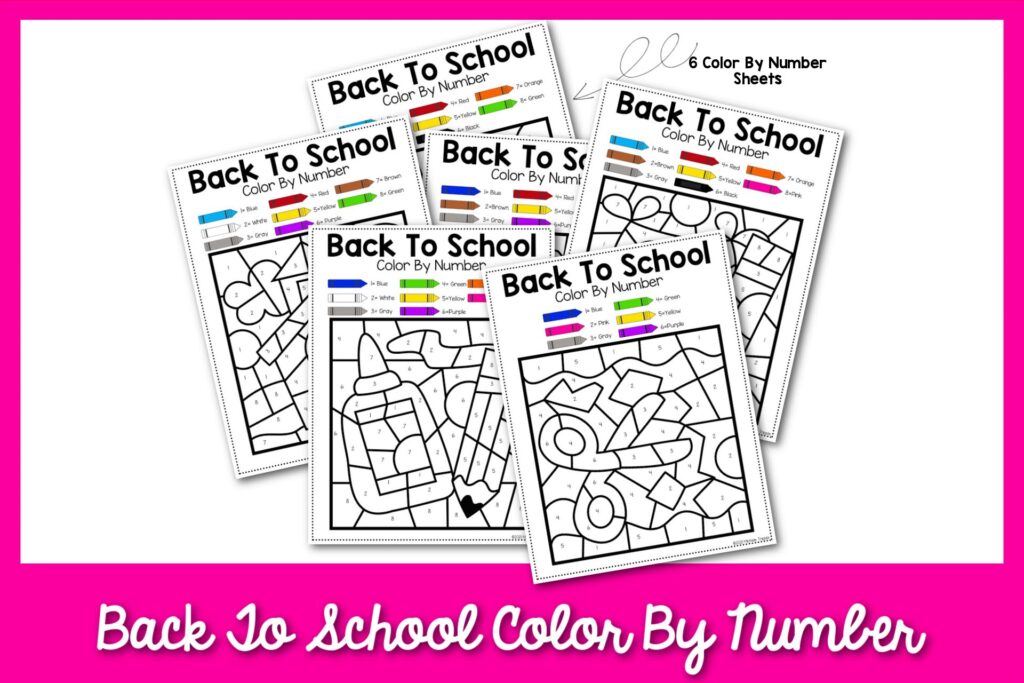 Try these other great color by number pages!
Summer Color By Number Sheets
4th of July Color By Number Sheets
What does the Back to school color by number pack Include?
School house
School bus
Owl and pencil
Lunch bag
Glue and pencil
Scissors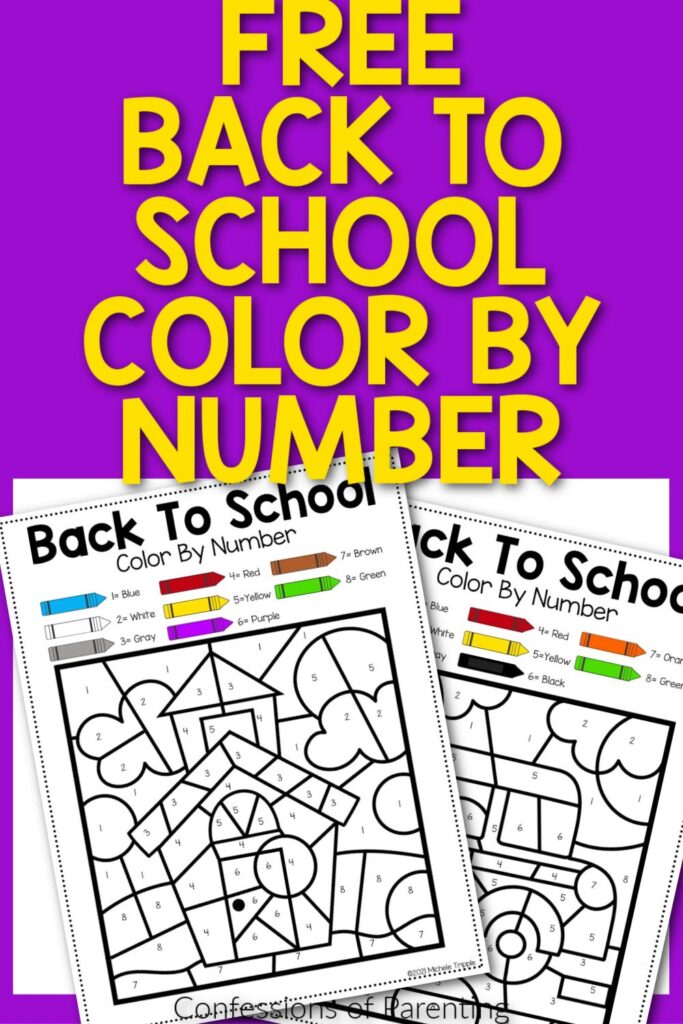 Benefits of Color by Number Sheets
There are so many advantages to using Color by Number sheets instead of regular coloring pages! When kids are young they are learning so many new things that need to be reinforced by other activities. Some of the skills they are practicing are:
Concentrating on a task
Fine motor skills
Following directions
Numbers
Reading
Colors
Directions for Back to School Color by Number
These Back to school color by number pages are so easy to download and enjoy!
To start, enter your email in the space below! You'll receive an email containing the printable! If you don't see it in your inbox be sure to check your spam and promotions folder!
Print out the sheets you've downloaded
Use the color coded legend to figure out the picture! Using your favorite crayons or colored pencils color in the numbers with the right colors!
Display for all to see! You can do this by cutting around the black line and hanging on the fridge, or you can paste your picture on some cardstock and hand it up!
Other Way to use These Sheets
Blow up these sheets to poster size. Kids can simply color a bigger picture, or several kids can work together to finish the coloring page.
Keep a few coloring pages and crayons in the car or your purse to pull our when needed
Have a friendly contest to see who can finish their picture first
Substitute the numbers on the page with math problems instead to add a little more learning to your fun.
Spend some quality time with your kiddos and color a picture with them
Love what you see? Leave a comment and don't forget to rate it below! We always love knowing how your recipe turns out! Don't forget to tag me on Instagram @micheletripple to show me your finished product!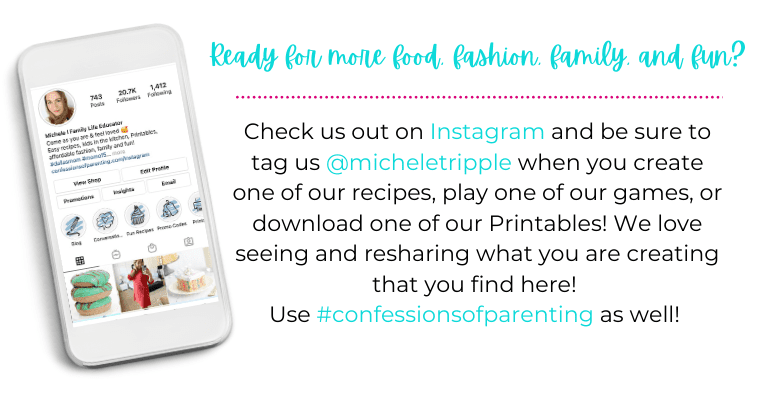 Ready for more Back to School Printables? Try these!