Do you want to add some quiet relaxing fun to your Summer break? Download these Free Summer Color by number sheets! Kids can continue to keep their brains sharp during the summer by practicing their reading and number skills while still having lots of fun!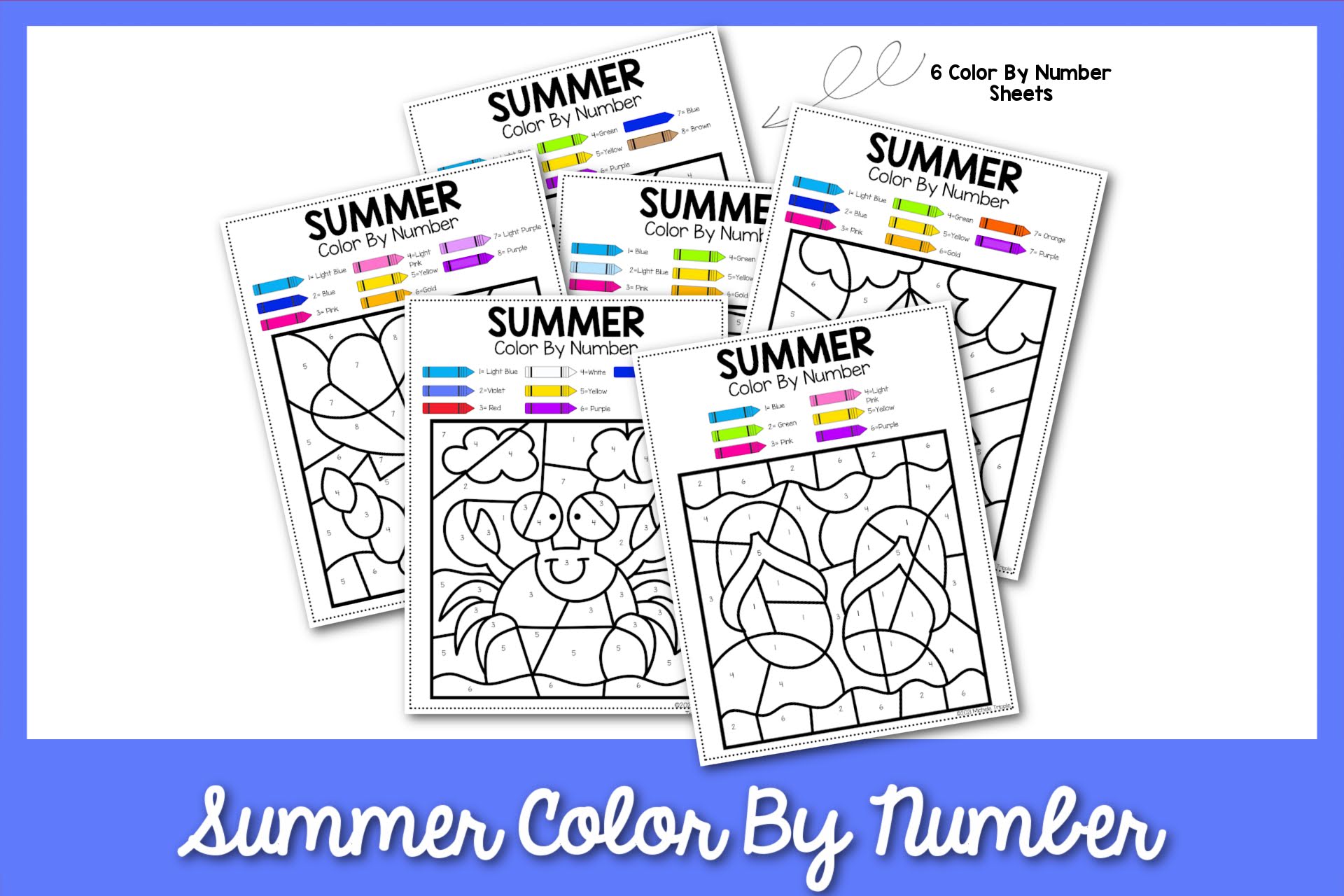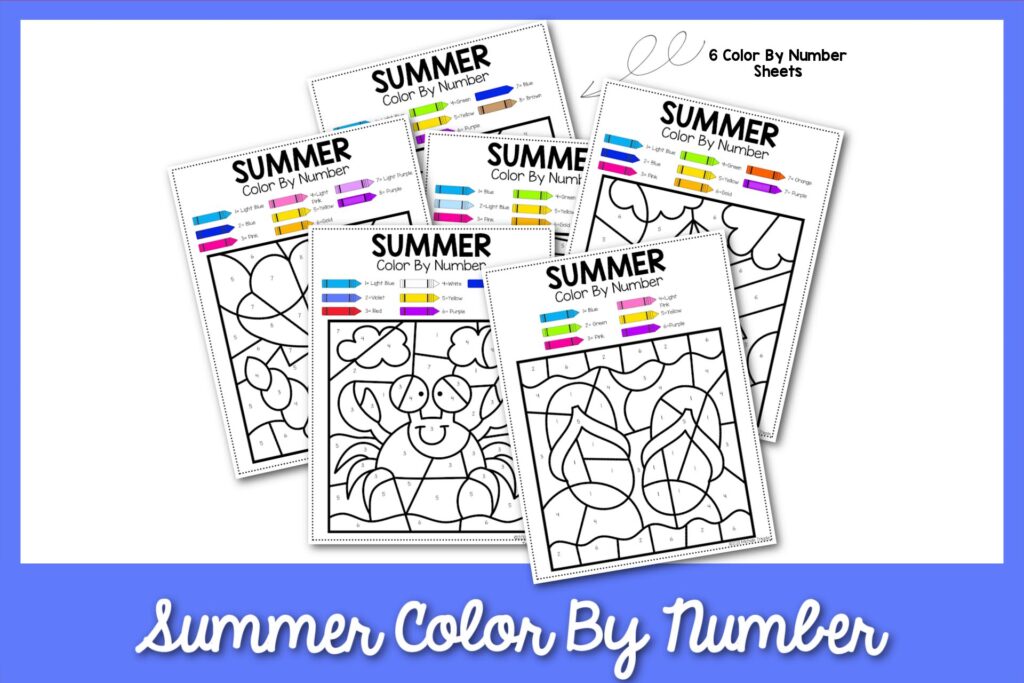 Summer Color by Number Pages
Color by Number sheets are wonderful! You can take them anywhere! Restaurants, church, car rides, or you can use them at home or at school, wherever! Color by Number sheets are also a great way for your kids to continue practicing, learning and developing in a way that doesn't feel like work! Pair these with our spring color by number sheets and our fall color by number sheets for even more fun!
Try these other Color by number sheets!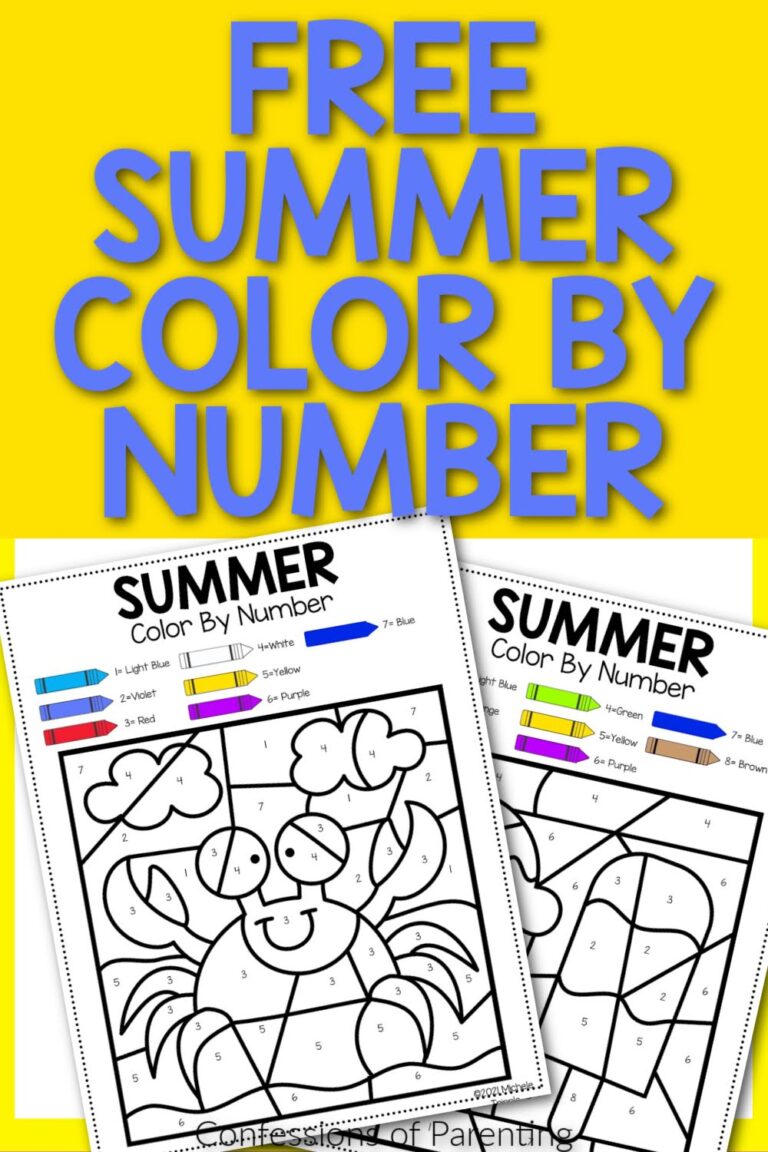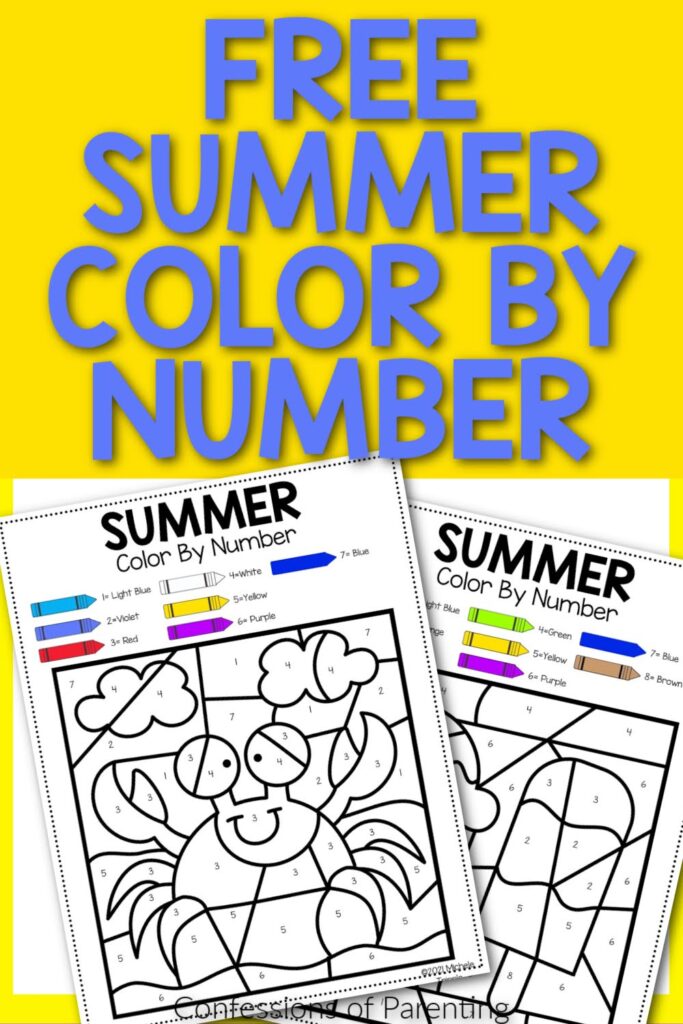 What does this Color Pack Include?
Crab on the beach
Ice cream and popsicle
Watermelon and sunshine
Sailboat
Starfish and seashells
Flipflops
What are the Benefits
Kids of all ages enjoy color by number sheets! The great thing about these sheets is that in addition to being fun they help kids learn all sorts of skills! Some of these skills include:
Learning to focus
Fine motor skills
Following directions
Learning numbers
Practice reading
Learning colors
Directions for Color by Number
To start, enter your email in the space below! You'll receive an email containing the printable! If you don't see it in your inbox be sure to check your spam and promotions folder!
Print out the Color by Number sheets
Now you can color! Use your favorite crayons or colored pencil and follow the directions on the sheet to make your masterpiece
To turn this into a true piece of art once you're done just cut around the black square and hang it on the fridge or mount it on a piece of cardstock!
Other Ways to Use These Sheets
Blow up the coloring pages to poster size. Kids can color their own poster size sheet, or they can work together!
Keep a few coloring pages and crayons in the car to curb boredom and avoid sibling fights.
Turn the coloring pages into a competition and see who finishes first.
Switch the numbers on the sheets for math problems for a little more learning.
Color these pages with your kids for some good quality time.
More Summer Games And Activities
If you want even more fun summer games and activities for kids, grab these as well! These have been a huge lifesaver this summer because my kids always have something fun to do! These are easy too! Just download, print, and play! Perfect for every busy family!
Don't miss out grab our collection of color by numbers!
More Color by number Worksheets to try
And if you want some great coloring Pages try these!