Ready to boogie all night as you play charades? Well, good news, these 300+ song charades are just what you are looking for for your next gathering with friends or family game night.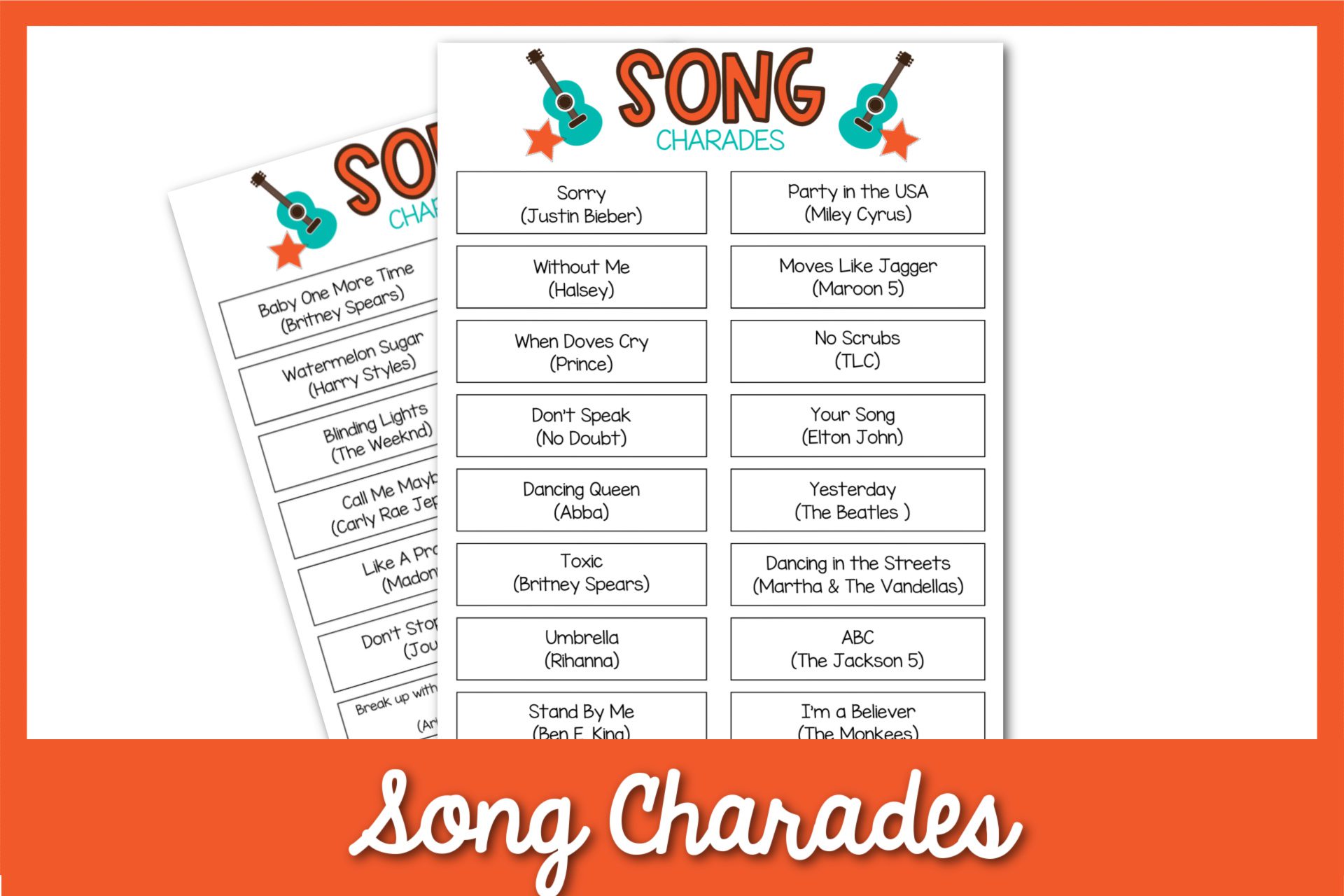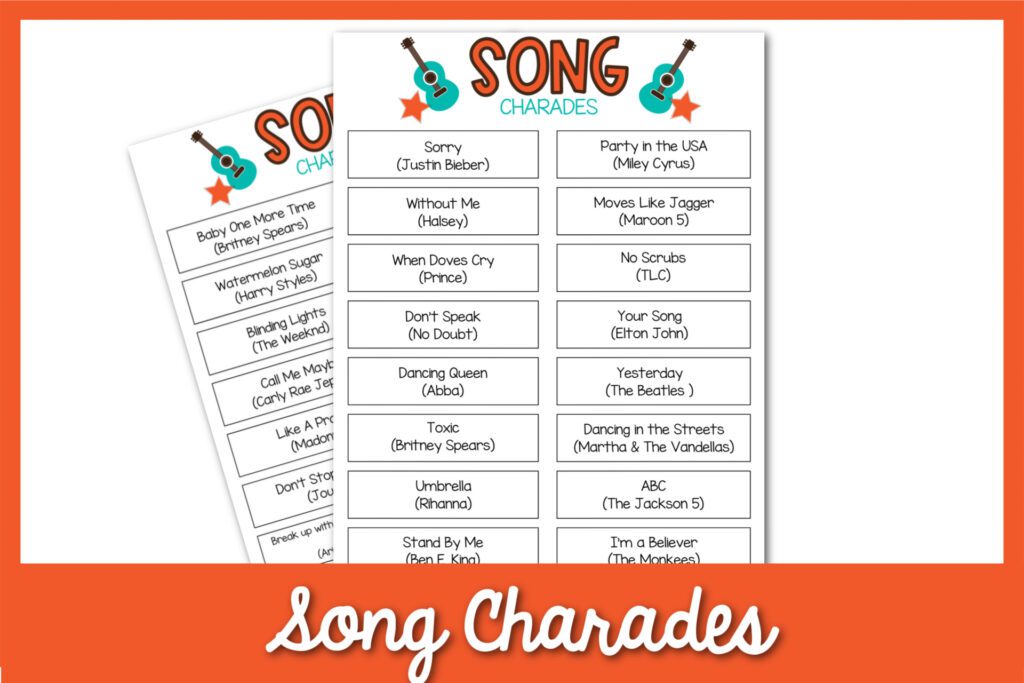 Song Charades
Creating a list of charades ideas can be hard, especially if you are in a time crunch. Lucky for you, we have taken all the hard work out of it by gathering this massive list of song charades ideas for you to play all night long!
There are song charade ideas for all types of music fans on this list. We have children's music, country, rock, hip hop, and more. There is something for everyone on this list.
If you are ready for more fun playing charades, be sure to check out reverse charades, Thanksgiving charades, and our charades for teens.
What is Song Charades?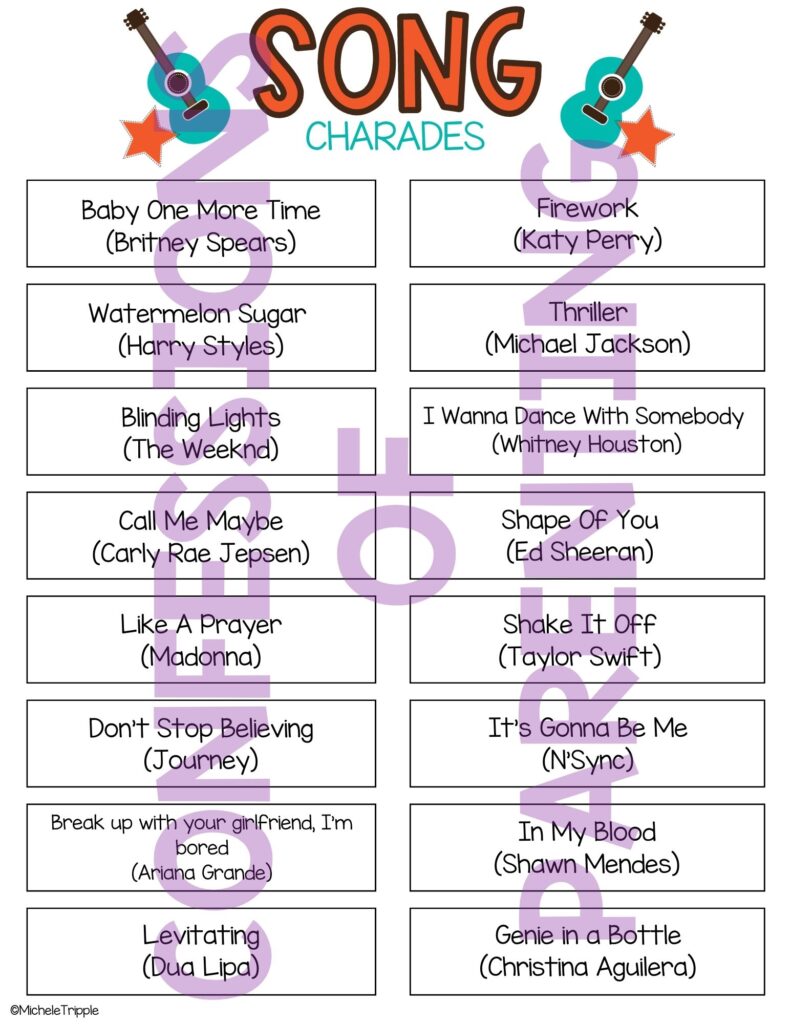 Song charades is a type of charades game that focuses on music! All the charades' ideas are a song. Your goal is to get your team to say the name of the song (and artist if you are playing the advanced way) before the time runs out.
The fun thing about this is you can act out the song any way you want! Maybe it is acted out word for word, or maybe you do the dance moves everyone knows. Whatever the case, you are bound to have a great time playing.
Why I Love Charades
It's so easy to set up and start playing charades! It's the perfect no-muss, no-fuss game for any family game night! All you need are a group of people and your printed charades cards, and you are ready to go!
Whether you have young children, teens, or a mixture of all ages, charades can be played by the whole family. Everyone is guaranteed to have a great time! You'll love how your family bonds over your time spent playing together!
Ultimate Charades Bundle!
Do you want to Grab the Ultimate Charades Bundle with over 23 themed charades games? Grab it now before the price increases!
How to Play Song Charades
Divide into two or more teams. You may want to form multiple teams if your group is very large. If you only have two people, that's okay too! You can take turns guessing each other's cards.
Decide which team will go first. However, you want to decide who goes first is great. This can be who has the next birthday, the youngest player, or who can stand on their head the longest. It is really up to you.
To start the game, an actor from the first team chooses a card and then acts it out without using their mouth at all, not even to mouth words. The rest of the team has just one minute to guess. If they guess correctly within a minute, they get the point! Hooray! If you want to add a bonus, you can give the team an extra point if they can also guess the artist on the first try.
If they don't guess it correctly, the other team has one chance to guess it and steal the point. Remember, you only get one guess, so make it a good one! You might want to decide together as a team what your guess will be.
The game ends when you've run out of cards, when everyone has had a turn to act, or when you've reached a predetermined amount of points. Whoever has the highest points wins! Time to celebrate with some treats or prizes!
Supplies Needed
Charades Cards
Bowl
A way to keep score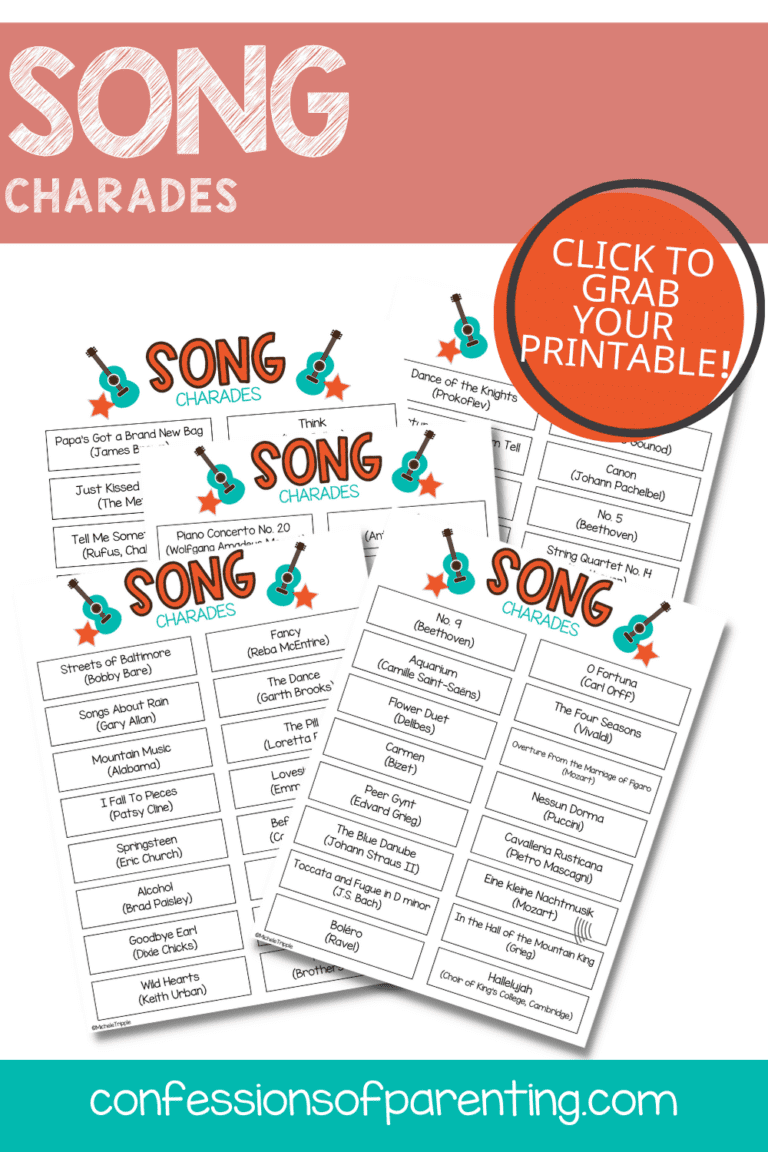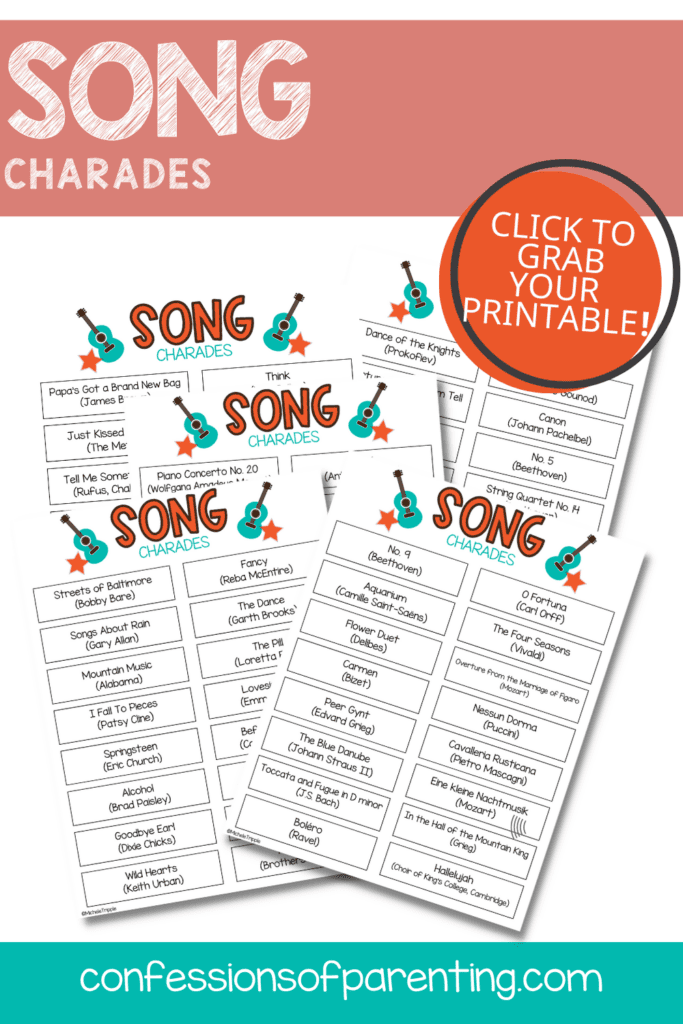 Tips and Tricks for Playing Song Charades
To avoid confusion or frustration during the game, I recommend reviewing the rules before playing to ensure everyone understands them.
Using a timer can help you keep track of each turn.
Use your hands! Actors can tell their team how many words to guess by holding up that many fingers.
Don't be afraid to get silly when it's your turn to be the actor! Your team will have an easier time guessing, and you'll have much more fun!
Grab your Song Charades Here
Ready to grab your song charades printable cards? Grab them here!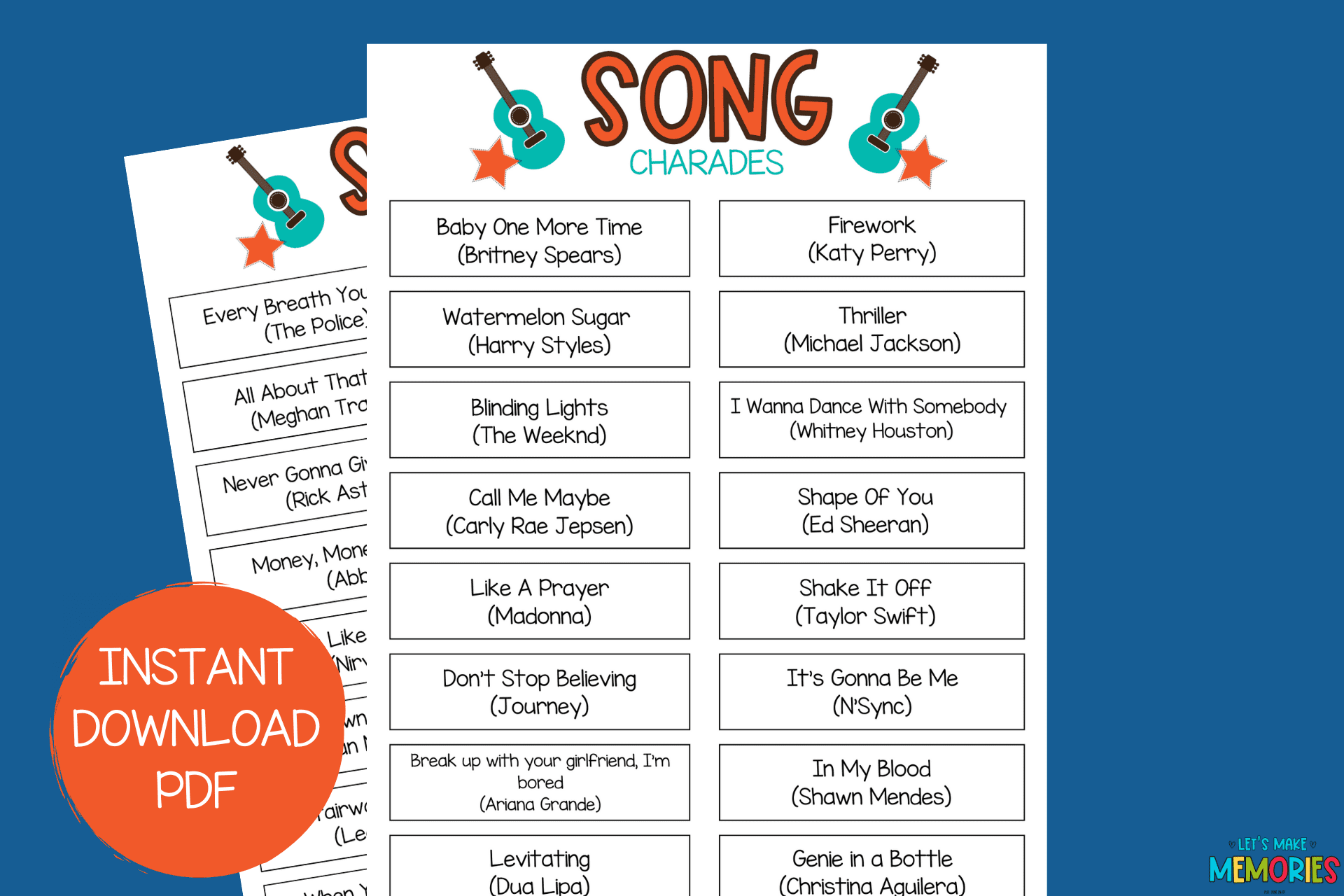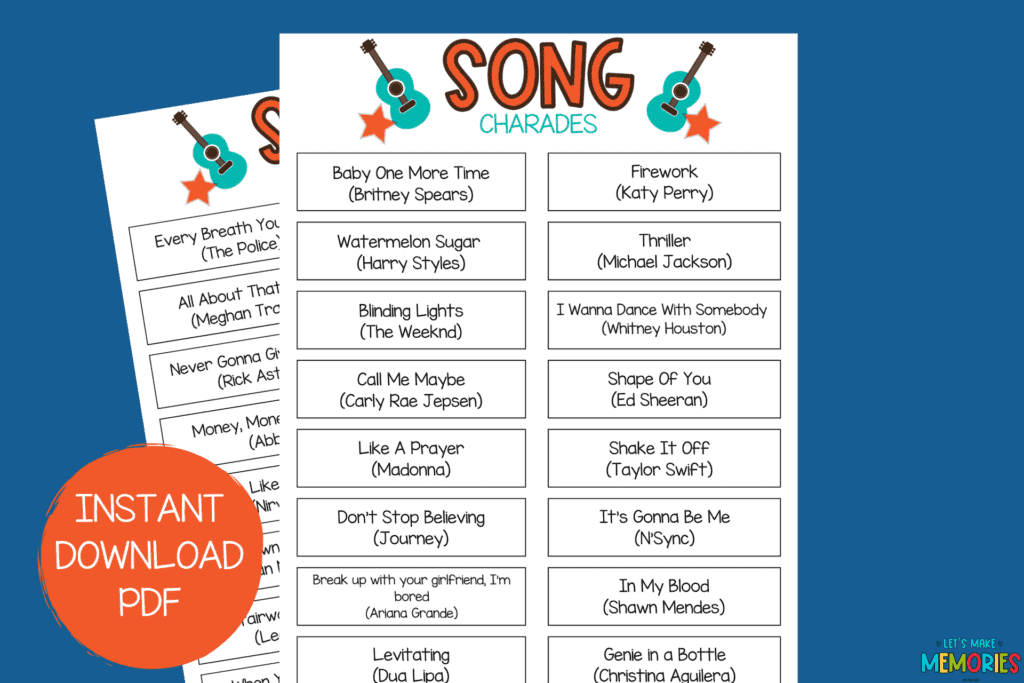 Song Charades Ideas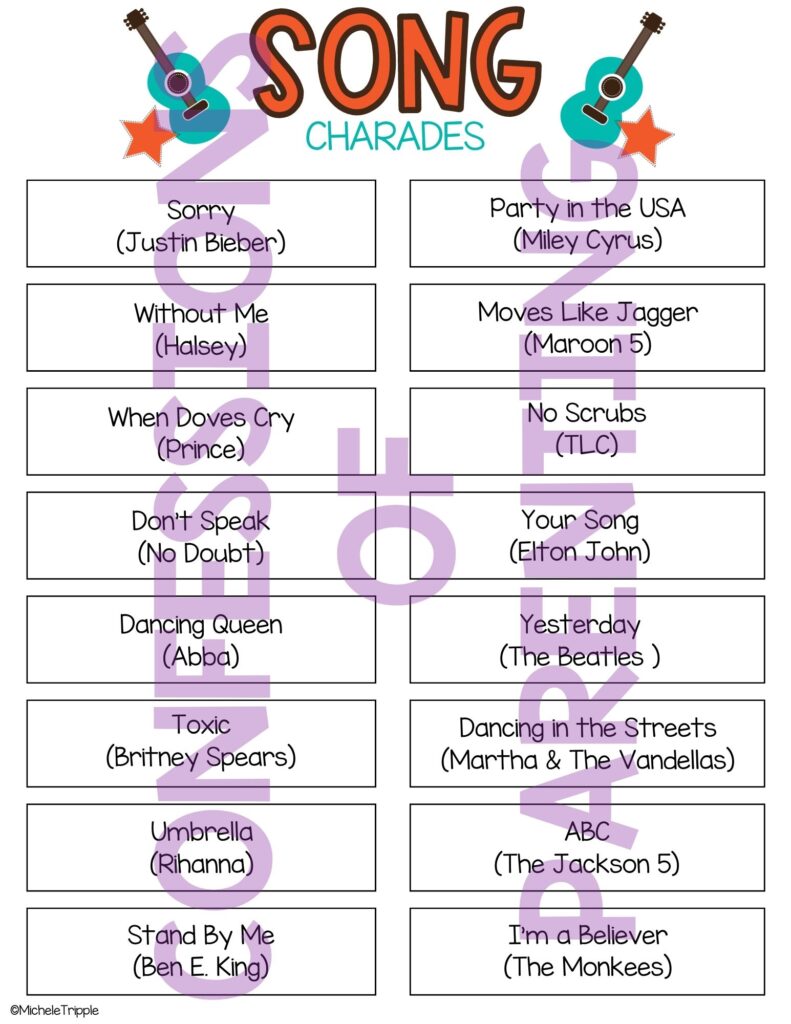 Pop Songs
Watermelon Sugar (Harry Styles)
Thriller (Michael Jackson)
Blinding Lights (The Weeknd)
Call Me Maybe (Carly Rae Jepsen)
I Wanna Dance With Somebody (Whitney Houston)
Like A Prayer (Madonna)
Shape Of You (Ed Sheeran)
Don't Stop Believing (Journey)
Shake It Off (Taylor Swift)
Break up with your girlfriend, I'm bored (Ariana Grande)
It's Gonna Be Me (N'Sync)
Levitating (Dua Lipa)
In My Blood (Shawn Mendes)
Baby One More Time (Britney Spears)
Firework (Katy Perry)
Genie in a Bottle (Christina Aguilera)
Sorry (Justin Bieber)
Party in the USA (Miley Cyrus)
Without Me (Halsey)
Moves Like Jagger (Maroon 5)
When Doves Cry (Prince)
No Scrubs (TLC)
Don't Speak (No Doubt)
Your Song (Elton John)
Dancing Queen (Abba)
Yesterday (The Beatles )
Toxic (Britney Spears)
Dancing in the Streets (Martha & The Vandellas)
Umbrella (Rihanna)
ABC (The Jackson 5)
Stand By Me (Ben E. King)
I'm a Believer (The Monkees)
Every Breath You Take (The Police)
Crazy In Love (Beyoncé)
All About That Bass (Meghan Trainor)
Happy (Pharrell Williams)
Never Gonna Give You Up (Rick Astley)
Ice Ice Baby (Vanilla Ice)
Money, Money, Money (Abba)
Achy Breaky Heart (Billy Ray Cyrus)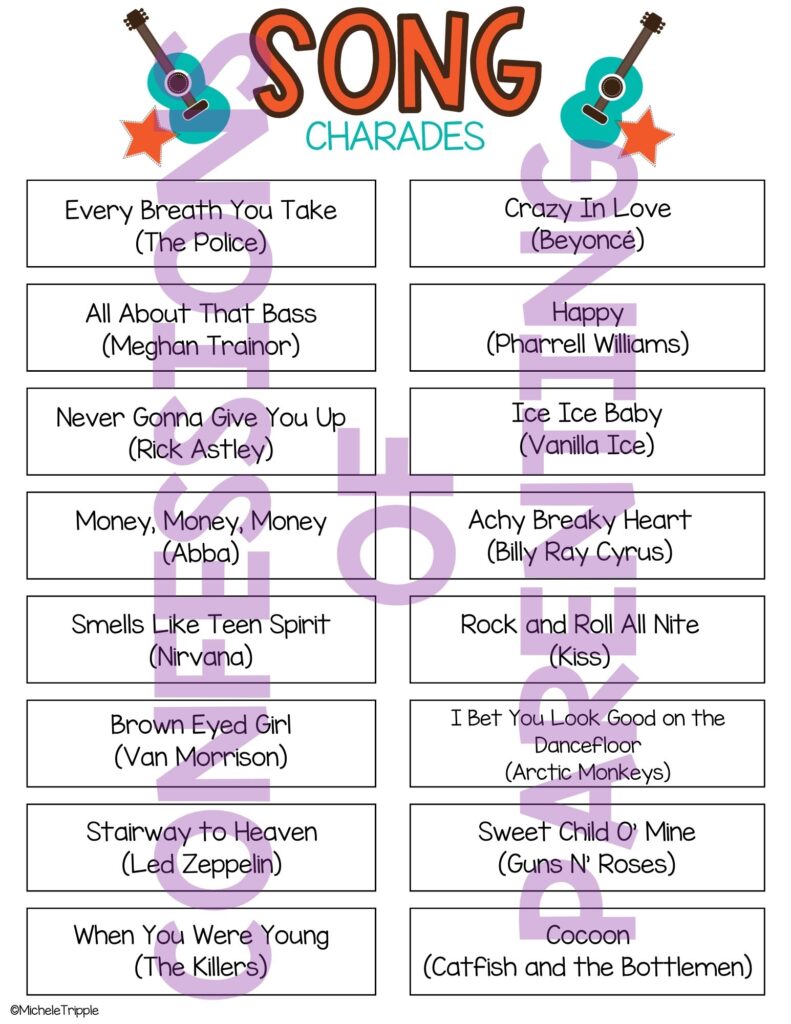 Rock Songs
Smells Like Teen Spirit (Nirvana)
Rock and Roll All Nite (Kiss)
Brown Eyed Girl (Van Morrison)
I Bet You Look Good on the Dancefloor (Arctic Monkeys)
Stairway to Heaven (Led Zeppelin)
Sweet Child O' Mine (Guns N' Roses)
When You Were Young (The Killers)
Cocoon (Catfish and the Bottlemen)
Go Your Own Way (Fleetwood Mac)
She Moves In Her Own Way (The Kooks)
Carry on Wayward Son (Kansas)
Basket Case (Green Day)
In Too Deep (Sum 41)
Hallucinogenics (Matt Maeson)
All The Small Things (Blink 182)
Fortunate Son (Creedence Clearwater Revival)
Song 2 (Blur)
Under the Bridge (Red Hot Chili Peppers)
How You Remind Me (Nickelback)
Don't Look Back In Anger (Oasis)
Smoke On The Water (Deep Purple)
Roadhouse Blues (The Doors)
Purple Haze (Jimi Hendrix)
Bohemian Rhapsody (Queen)
Rock You Like A Hurricane (Scorpions)
You Shook Me All Night (AC/DC)
Under Pressure (Queen & David Bowie)
Hotel California (Eagles)
Born To Be Wild (Steppenwolf)
Black Magic Woman (Santana)
American Girl (Tom Petty & The Heartbreakers)
I Love Rock 'N Roll (Joan Jett & The Blackhearts)
War Pigs (Black Sabbath)
Peace Sells (Megadeth)
Master of Puppets (Metallica)
Welcome to the Jungle (Guns N' Roses)
Walk (Pantera)
One (Metallica)
Crazy Train (Ozzy Osbourne)
Cowboys From Hell (Pantera)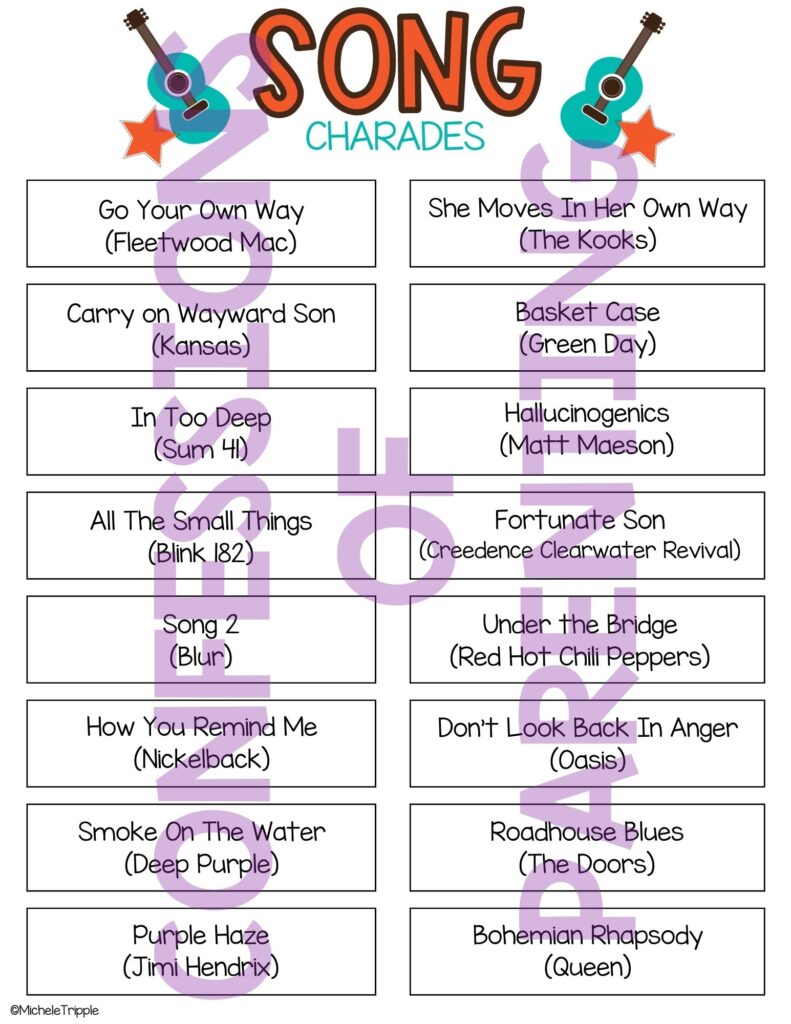 Hip-hop and Rap
Fight the Power (Public Enemy)
Neighbours (J. Cole)
The Real Slim Shady (Eminem)
Laugh Now Cry Later (Drake)
Mirror (Lil Wayne)
It Was a Good Day (Ice Cube)
Vossi Bop (Stormzy)
California Love (Tupac)
Erase Me (Kid Cudi)
Love Lockdown (Kanye West)
N.Y. State of Mind (Nas)
99 Problems (JAY-Z)
Hypnotize (The Notorious B.I.G.)
Bodak Yellow (Cardi B)
In Da Club (50 Cent)
Goodbyes (Post Malone)
BagBak (Vince Staples)
Goosebumps (Travis Scott)
Conversations (Juice WRLD)
Savage (Megan Thee Stallion)
Get Low (Lil Jon and the East Side Boyz feat. Ying Yang Twins)
Paper Planes (M.I.A.)
Empire State of Mind (Jay Z and Alicia Keys)
Tha Crossroads (Bone Thugs-N-Harmony)
The Bridge (MC Shan)
Beat Bop Rammellzee and K-Rob
Ms. Jackson (Outkast)
Monster (Kanye West feat. Jay Z, Rick Ross, Bon Iver, Nicki Minaj)
Deep Cover (Dr. Dre feat. Snoop Doggy Dogg)
Stan (Eminem feat. Dido)
B.O.B. (Outkast)
Lost Ones (Lauryn Hill)
My Name Is (Eminem)
Jesus Walks (Kanye West)
Hypnotize The Notorious B.I.G.
Lose Yourself (Eminem)
Rock the Bells (LL Cool J)
Juicy (The Notorious B.I.G.)
Mind Playing Tricks on Me (Geto Boys)
The Message (Grandmaster Flash and the Furious Five)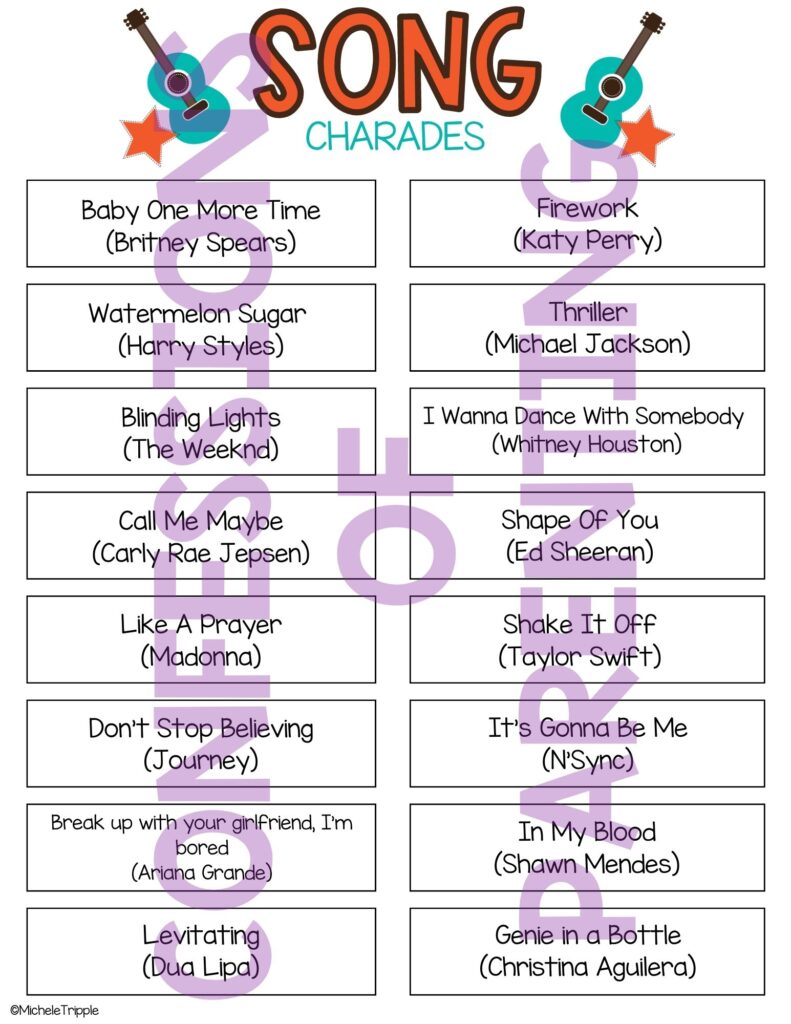 Country Songs
Friends in Low Places (Garth Brooks)
If I Had a Boat (Lyle Lovett)
Wagon Wheel (Darius Rucker)
Everybody Walkin' This Land (Paul Cauthen)
Folsom Prison Blues (Johnny Cash)
Jolene (Dolly Parton)
I'm So Lonesome I Could Cry (Hank Williams)
Martina McBride (Independence Day)
Crazy (Patsy Cline)
Man of Constant Sorrow (Stanley Brothers)
Take Me Home, Country Roads (John Denver)
Sweet Baby James (James Taylor)
Stand By Your Man (Tammy Wynette)
You Don't Know Me (Ray Charles)
Mammas, Don't Let Your Babies Grow Up to Be Cowboys (Waylon Jennings, Willie Nelson)
Wichita Lineman (Glen Campbell)
The Gambler (Kenny Rogers)
Mean (Taylor Swift)
Can the Circle Be Unbroken (The Carter Family)
Highway Don't Care (Tim McGraw)
Welcome to the Future (Brad Paisley)
Old Hippie (Bellamy Brothers)
Queen of Hearts (Juice Newton)
If I Had a Boat (Lyle Lovett)
Streets of Baltimore (Bobby Bare)
Fancy (Reba McEntire)
Songs About Rain (Gary Allan)
The Dance (Garth Brooks)
Mountain Music (Alabama)
The Pill (Loretta Flynn)
I Fall To Pieces (Patsy Cline)
Lovesick Blues (Emmett Miller)
Springsteen (Eric Church)
Before He Cheats (Carrie Underwood)
Alcohol (Brad Paisley)
(Follow Your Arrow) Kacey Musgraves
Goodbye Earl (Dixie Chicks)
Remember Her Name (Mickey Guyton)
Wild Hearts (Keith Urban)
Younger Me (Brothers Osborne)
Classical Songs
No. 9 (Beethoven)
O Fortuna (Carl Orff)
Aquarium (Camille Saint-Saëns)
The Four Seasons (Vivaldi)
Flower Duet (Delibes)
Overture from the Marriage of Figaro (Mozart)
Carmen (Bizet)
Nessun Dorma (Puccini)
Peer Gynt (Edvard Grieg)
Cavalleria Rusticana (Pietro Mascagni)
The Blue Danube (Johann Straus II)
Eine kleine Nachtmusik (Mozart)
Toccata and Fugue in D minor (J.S. Bach)
In the Hall of the Mountain King (Grieg)
Boléro (Ravel)
Hallelujah (Choir of King's College, Cambridge)
Dance of the Knights (Prokofiev)
Ave Maria (Charles Gounod)
Overture from William Tell (Rossini)
Canon (Johann Pachelbel)
Mass In Minor B (J.S. Bach)
No. 5 (Beethoven)
St Matthew Passion (J.S. Bach)
String Quartet No. 14 (Beethoven)
Messiah (George Frideric Handel)
The Rite of Spring (Igor Stravinsky)
No. 3 (Beethoven)
No. 6 (Pyotr Ilyich Tchaikovsky)
Otello (Giuseppe Verdi)
Piano Soneta No. 23 (Ludwig van Beethoven)
The Marriage of Figaro (Wolfgang Amadeus Mozart)
No. 41 (Wolfgang Amadeus Mozart)
Piano Concerto No. 20 (Wolfgang Amadeus Mozart)
No. 9 (Antonín Dvořák)
Piano Concerto No. 2 (Johannes Brahms)
Aida (Giuseppe Verdi)
The Nutcracker (Pyotr Ilyich Tchaikovsky)
No. 6 (Beethoven)
No. 40 (Wolfgang Amadeus Mozart)
Swan Lake (Pyotr Ilyich Tchaikovsky)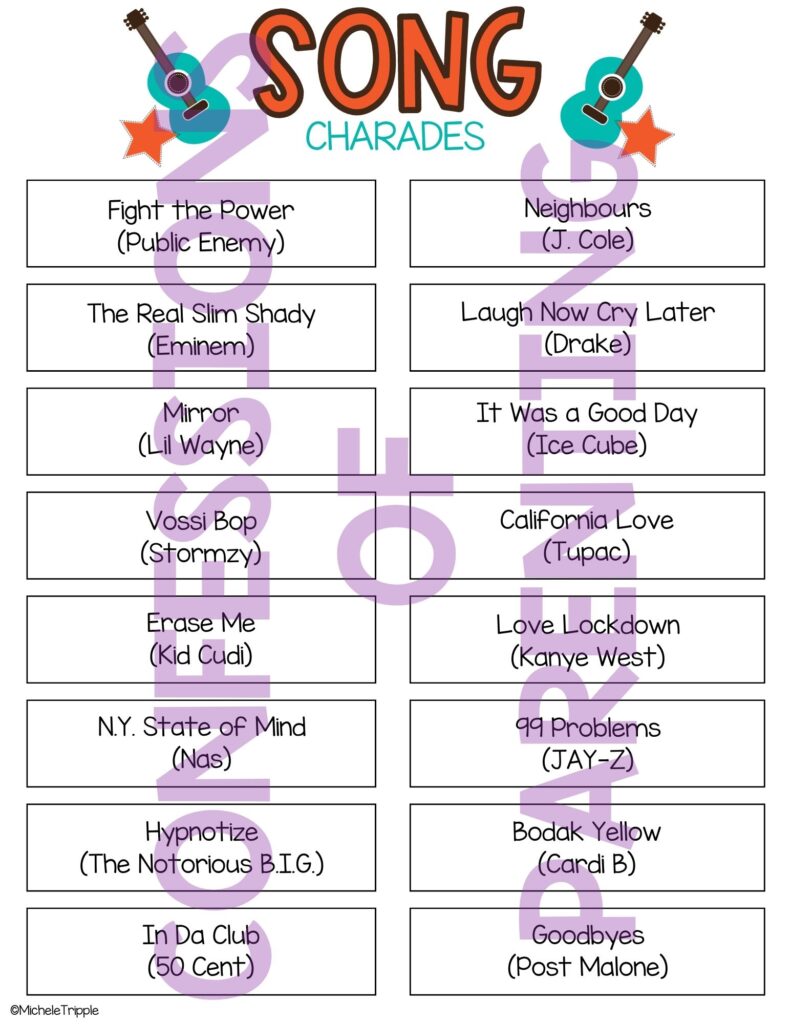 Funk
Play That Funky Music (Wild Cherry)
Lowrider (War)
Super Freak (Rick James)
Got To Give It Up (Marvin Gaye)
I'll Take You There (The Staple Singers)
It's Your Thing (The Isley Brothers)
Pick up the Pieces (Average White Band)
Let's Groove (Earth, Wind & Fire)
Papa's Got a Brand New Bag (James Brown)
Think (Lyn Collins)
Just Kissed My Baby (The Meters)
Higher Ground (Stevie Wonder)
Tell Me Something Good (Rufus, Chaka Khan)
Jungle Boogie (Kool & The Gang)
More Bounce to the Ounce (Zapp & Roger)
Don't Stop 'Til You Get Enough (Michael Jackson)
Juicy Fruit (Mtume)
Give Up The Funk (Parliament)
I Know You Got Soul (Bobby Byrd)
Uptown Funk (Mark Ronson, Bruno Mars)
Dance to the Drummer's Beat (Herman Kelly)
I Want To Be Your Man (Roger)
Joy and Pain (Maze feat. Frankie Beverly)
Machine Gun (Commodores)
The Ghetto (Donny Hathaway)
Why Can't We Be Friends? (War)
Jungle Love (The Time)
Right Place, Wrong Time (Dr. John)
Cloud Nine (Temptations)
Sign O' the Times (Prince)
Slide (Slave)
Get Down On It (Kool & The Gang)
Groove Me (King Floyd)
Funky Stuff (Kool & The Gang)
You Sexy Thing (Hot Chocolate)
Kiss (Prince & The Revolution)
Chameleon (Herbie Hancock)
One Nation Under a Groove (Funkadelic)
Superstition (Stevie Wonder)
Superfly (Curtis Mayfield)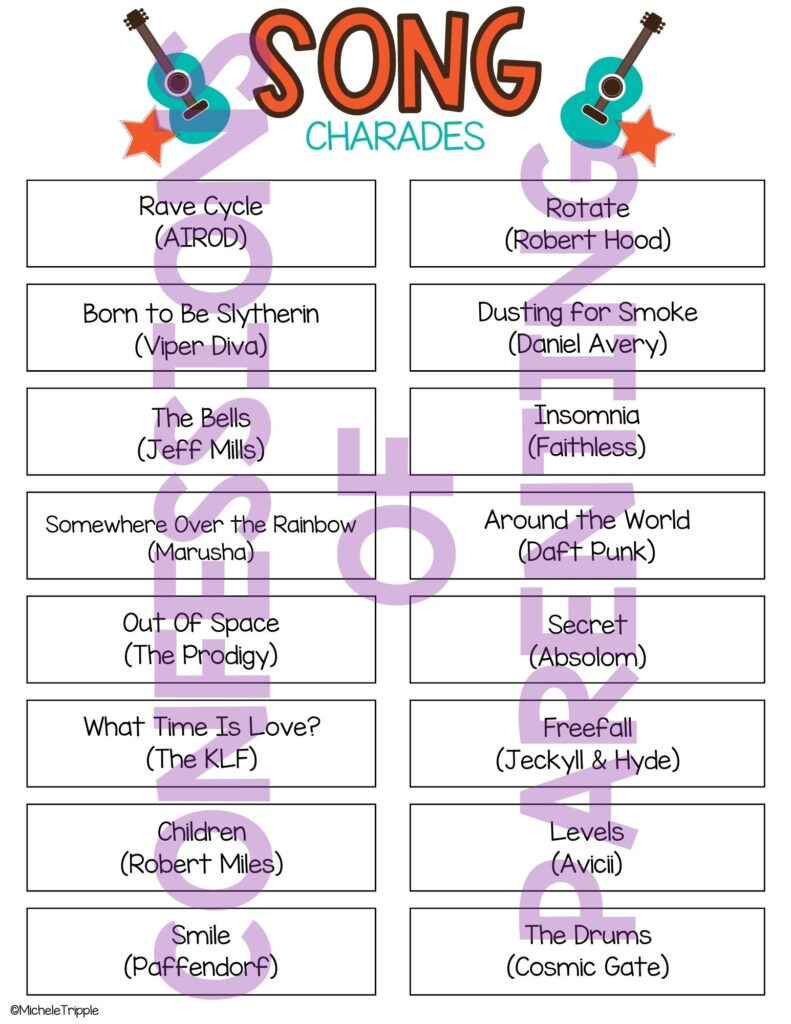 Techno
Sandstorm (Darude)
I Wanna Go Bang (Bjarki)
Your Mind (Adam Beyer)
Drift (Amelie Lens)
Knights of the Jaguar (DJ Rolando)
Rave (Sam Paganini)
Domino (Oxia)
Pacific State (808 State)
The Man With the Red Face (Laurent Garnier)
Escape The System (Dax J)
Subzero (Ben Klock)
Athen Rave Culture (11 Void)
Hurtle (NANCY Live)
Wide Open (Len Faki)
Check It (Schacke)
I'm In Love With You (MSTRKRFT)
Rave Cycle (AIROD)
Rotate (Robert Hood)
Born to Be Slytherin (Viper Diva)
Dusting for Smoke (Daniel Avery)
The Bells (Jeff Mills)
Insomnia (Faithless)
Somewhere Over the Rainbow (Marusha)
Around the World (Daft Punk)
Out Of Space (The Prodigy)
Secret (Absolom)
What Time Is Love? (The KLF)
Freefall (Jeckyll & Hyde)
Children (Robert Miles)
Levels (Avicii)
Smile (Paffendorf)
Take Me Baby (Jimi Tenor)
The Drums (Cosmic Gate)
We Are Different (Members Of Mayday)
Dead Eyes Opened (Severed Heads)
Animals (Martin Garrix)
I'm Strong (Fingers Inc.)
Open Your Mind (U.S.U.R.A.)
Frontal Sickness (The Mover)
Energy Flash (Joey Beltram)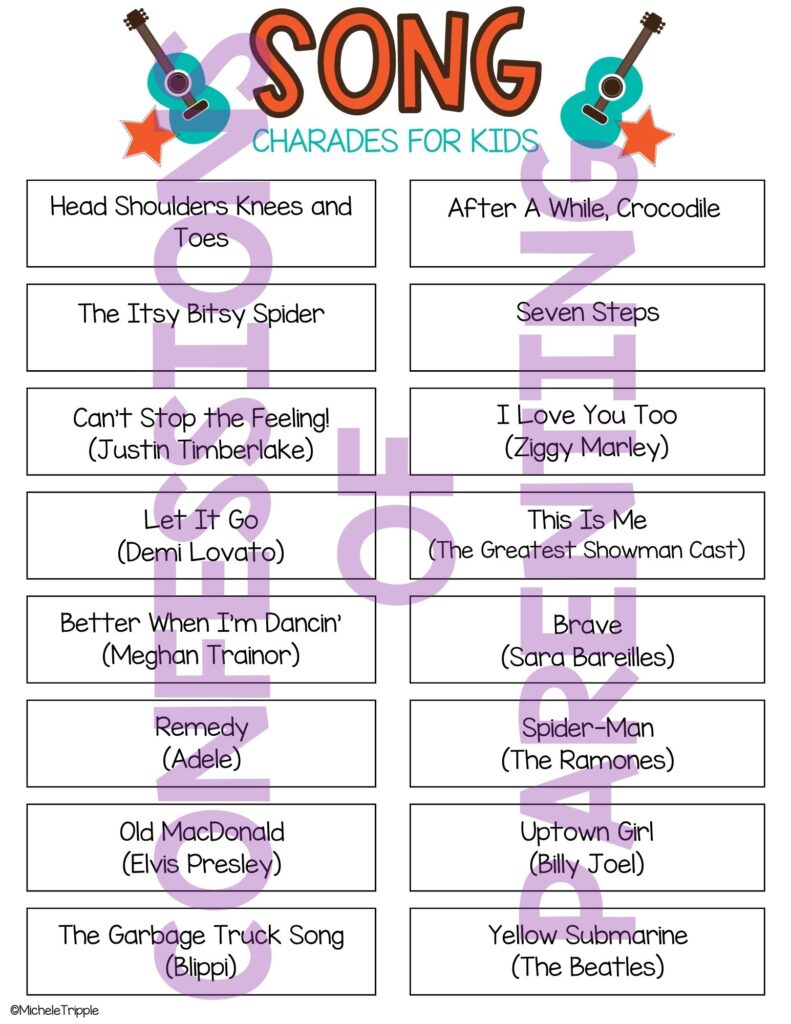 Children Songs
Twinkle, Twinkle Little Star
The Wheels on the Bus
Alice the Camel
Baby Shark
Who Took The Cookie?
Three Little Kittens
Down by the Bay
My Happy Song
The Ants Go Marching
Five Little Ducks
This is the Way
Days of the Week
Yes, I Can!
Old MacDonald
If You're Happy
The Boo Boo Song
Head and Shoulders
After A While, Crocodile
The Itsy Bitsy Spider
Seven Steps
Can't Stop the Feeling! (Justin Timberlake)
I Love You Too (Ziggy Marley)
Let It Go (Demi Lovato)
This Is Me (The Greatest Showman Cast)
Better When I'm Dancin' (Meghan Trainor)
Brave (Sara Bareilles)
Remedy (Adele)
Spider-Man (The Ramones)
Old MacDonald (Elvis Presley)
Uptown Girl (Billy Joel)
The Garbage Truck Song (Blippi)
Yellow Submarine (The Beatles)
The Bare Necessities (The Jungle Book Soundtrack)
Thunder (Imagine Dragons)
Long Live (Taylor Swift)
You're Welcome (Dwayne Johnson)
Loyal Brave and True (Christina Aguilera)
Firework (Katy Perry)
Who Says (Selena Gomez & The Scene)
Somewhere Over the Rainbow (Israel "Iz" Kamakawiwoʻole)
Did your family have the best time playing this game? Be sure to share it on Instagram and tag us using #confessionsofparenting! We can't wait to see all the fun!
Love Charades? Try these other great charade games!
How Do I access my free printables?
Fill in the form above. You will receive an email in your inbox. If you don't see it check your spam folder! You will then click to confirm your subscription. Once confirmed you will be taken to Airtable (a different website) where all our free printables will be waiting for you! It is free to sign up for Air Table!
How Do I Print a PDF?
You'll need a program that supports PDFs. Adobe Acrobat is a great option. Open the program, click file then print. Select your printer and the number of copies you want to print. Be sure you click double-sided if you want it to print on both sides.
Can I resell these?
You may not resell any printable that you find on our website or in our resource library. You may use them for class parties, at church, at home, or in the classroom. You may get these printed at an office supply store or copy center at your own expense.