Elephant! Zebra! Cow! It's time to test out your acting skills with these Animal Charades. It's the perfect game for toddlers, adults, and everyone in between.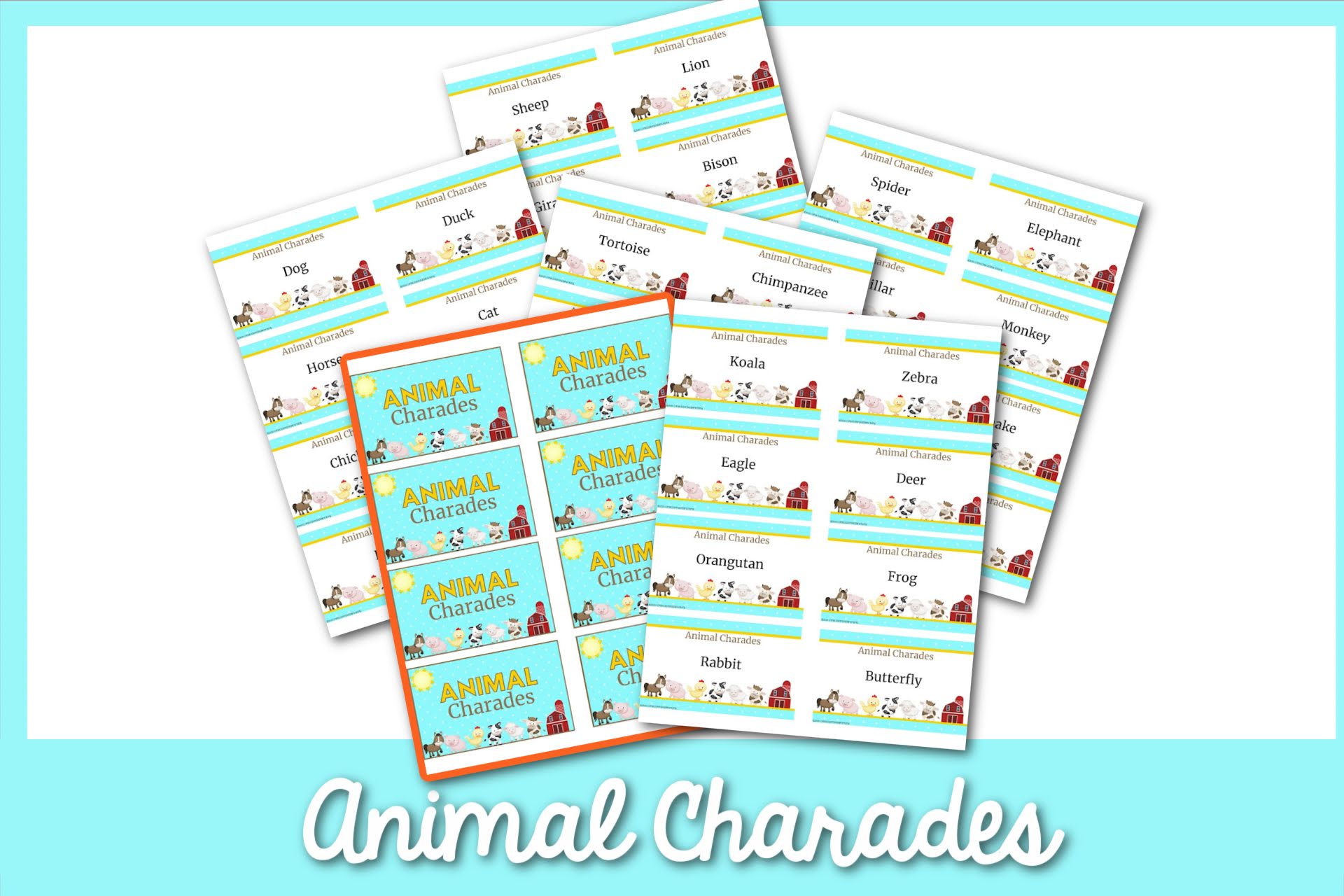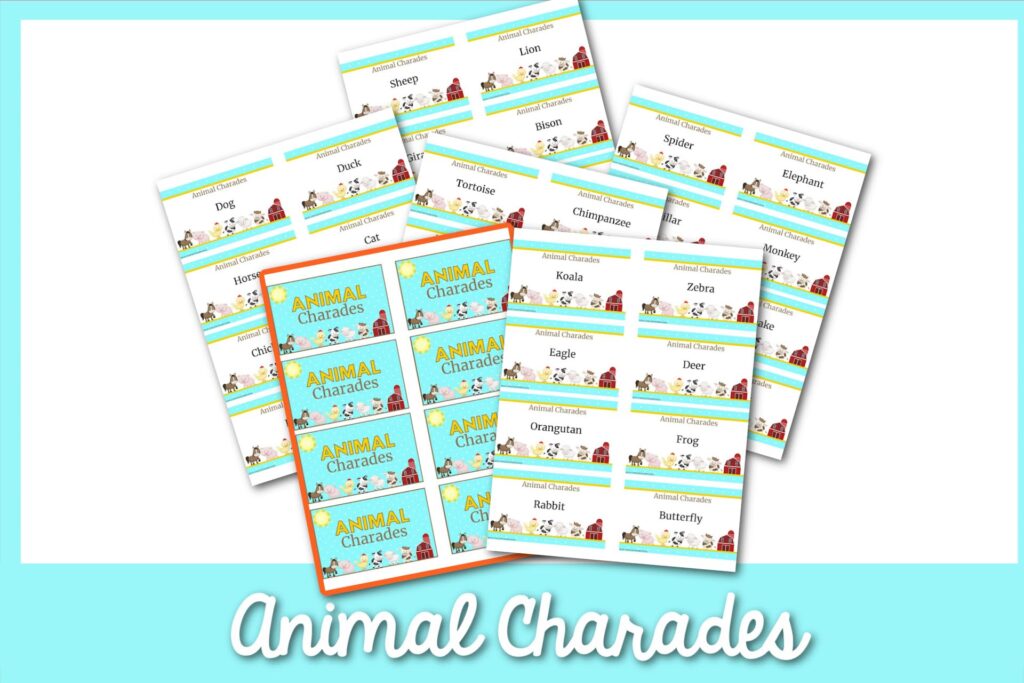 Animal Charades Ideas For The Whole Family
I'm always searching for activities that my whole family will enjoy. With young kids and older teenagers, it's hard to find activities that everyone enjoys! One game we do all agree on is a version of our Charades ideas!
It's always a crowd-pleaser! It's so simple that even your little ones can play, but you'll still have fun even as an adult.
My kids especially love playing animal charades. Acting like different animals is so much fun! Plus, it could be a great way to learn about different animals with your kids!
Why I Love Family Game Nights
Game nights are a huge priority in my house! Not only do I look forward to them because I love playing games, but it's also a great break in my week to spend some quality time with my family.
Life gets so crazy, and having time to sit down together and laugh is such a relief.
Game night doesn't have to be something crazy, either. Activities like animal charades are so easy but will make all the difference!
How to Play Animal Charades
To play animal charades, start by printing out all these animal charade cards! Cut them up and put them in a hat, bowl, bag, or whatever you have around.
Split into two teams and take turns picking an animal out of the bowl. Have the person who turns it in act out the animal to their team. If the team guesses the right animal, they get the point.
Play to a certain number of points or set a time frame, and whoever gets the most points wins!
I love to keep around little prizes for game winners, and it would be so much fun to have a fun animal themed bookmark, stickers, or something else animal related for the winners.
Ultimate Charades Bundle!
Do you want to Grab the Ultimate Charades Bundle with over 23 themed charades games? Grab it now before the price increases!
100 Animal Charade Ideas
What are you waiting for? Try out these animal charade ideas today! For reusable animal charade printable cards, grab these!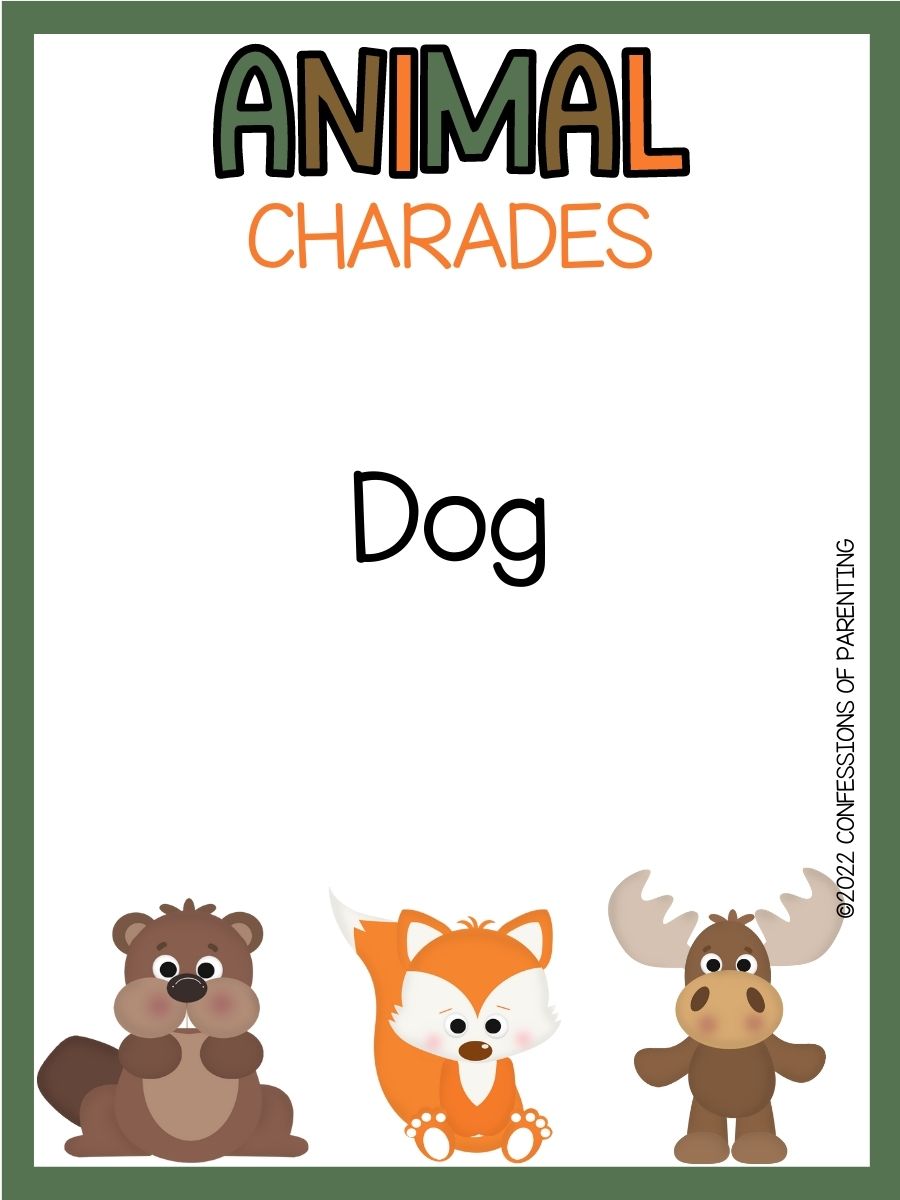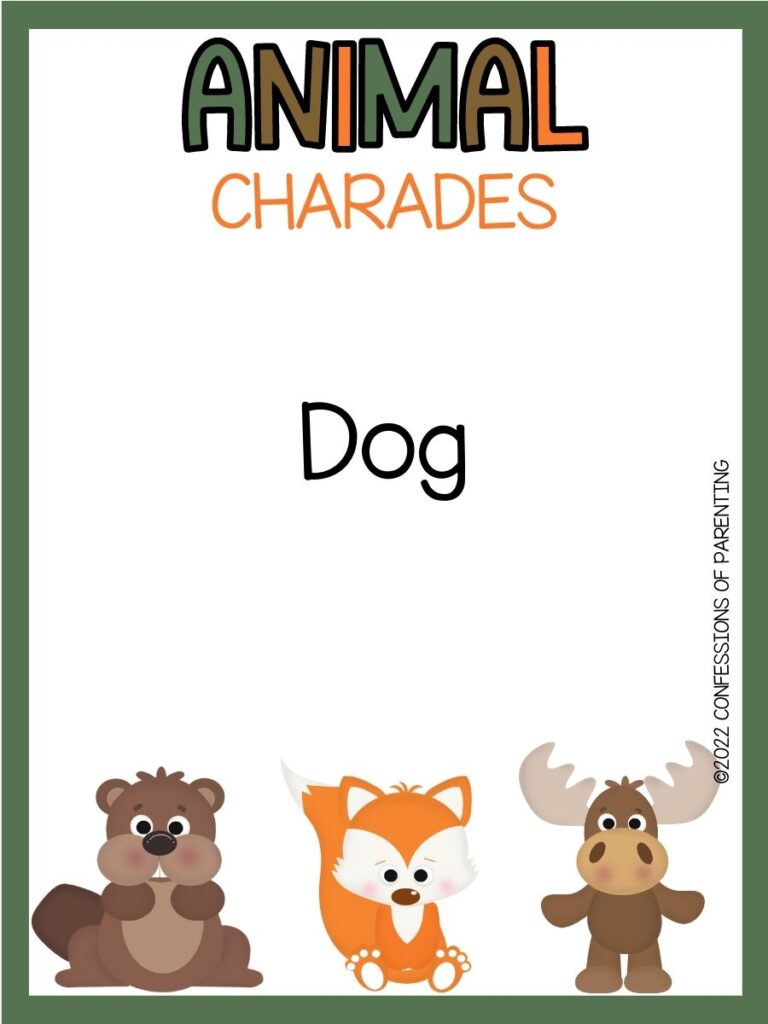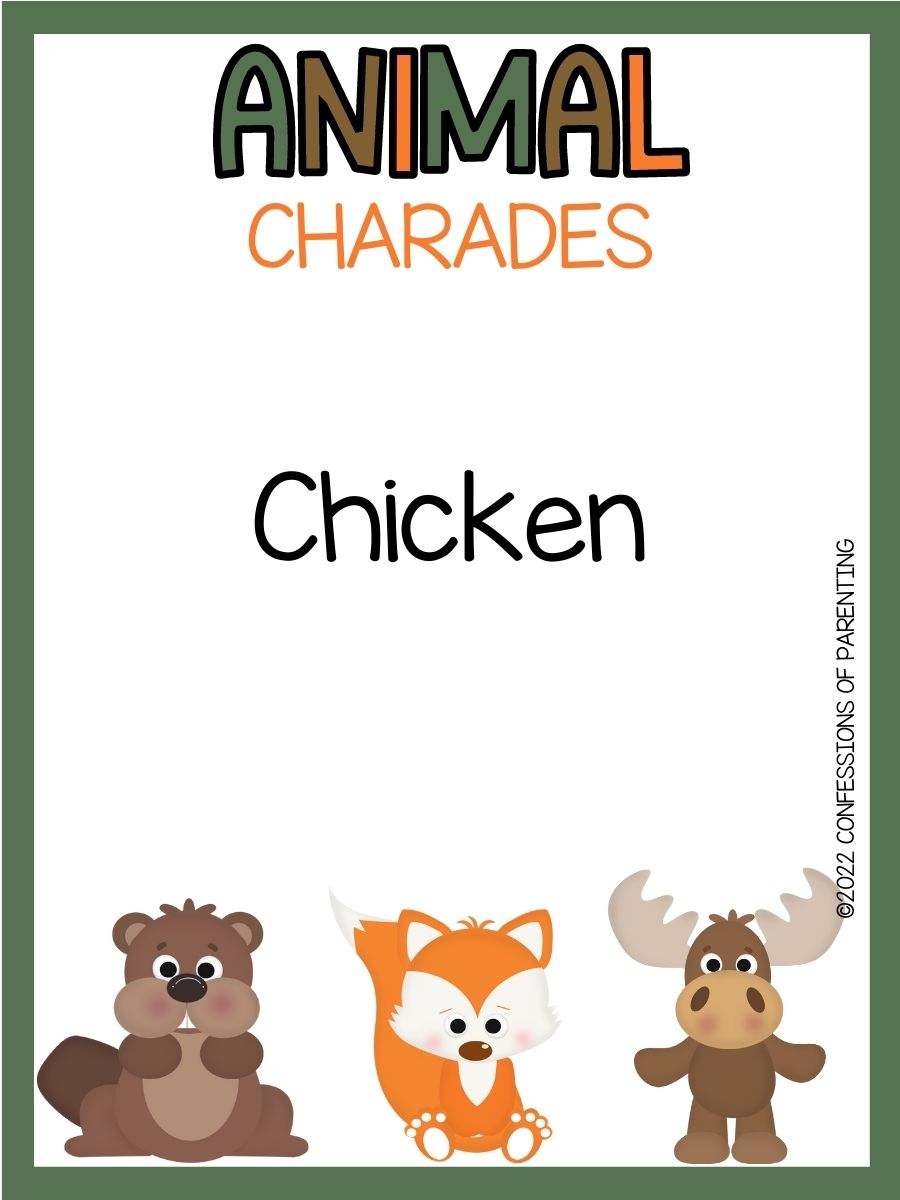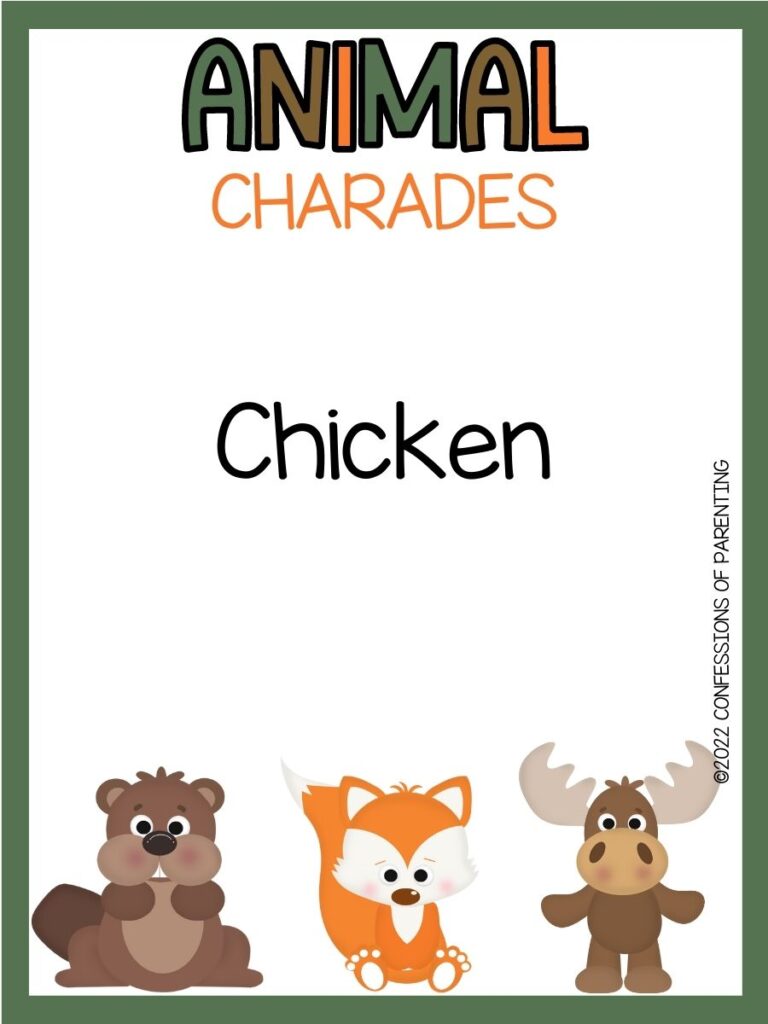 Chicken
Cow
Pig
Rooster
Sheep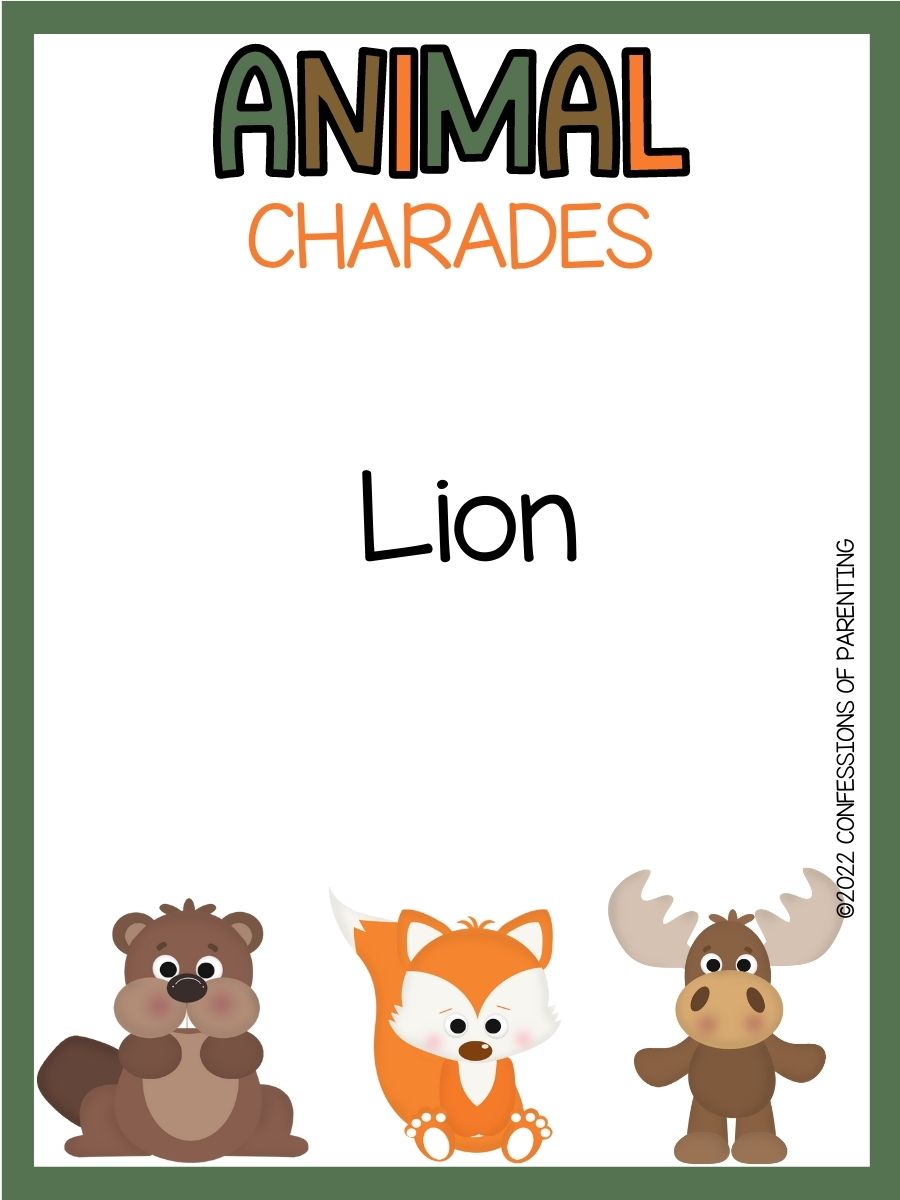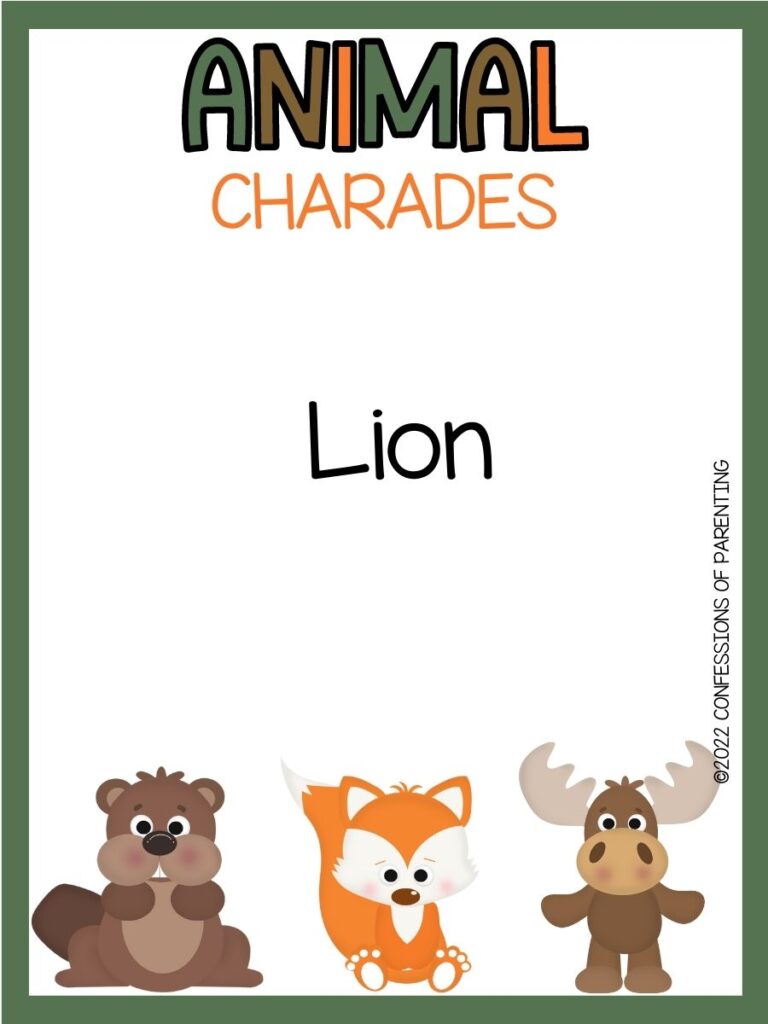 Lion
Giraffe
Bison
Hippo
Scorpion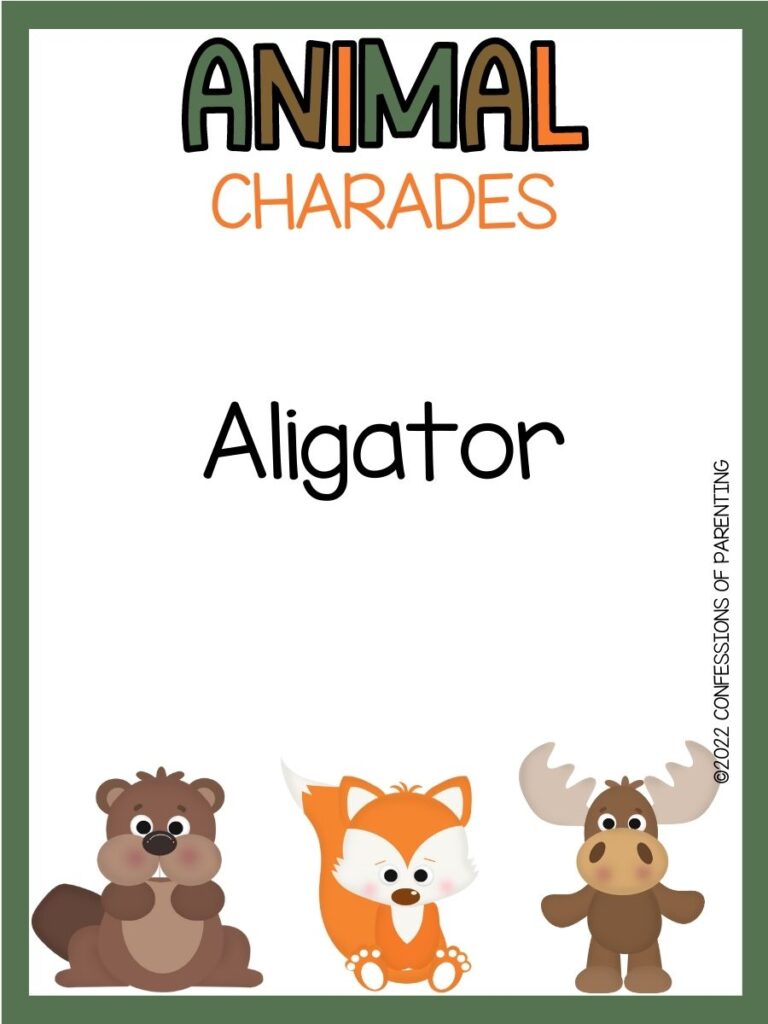 Aligator
Bear
Spider
Elephant
Caterpillar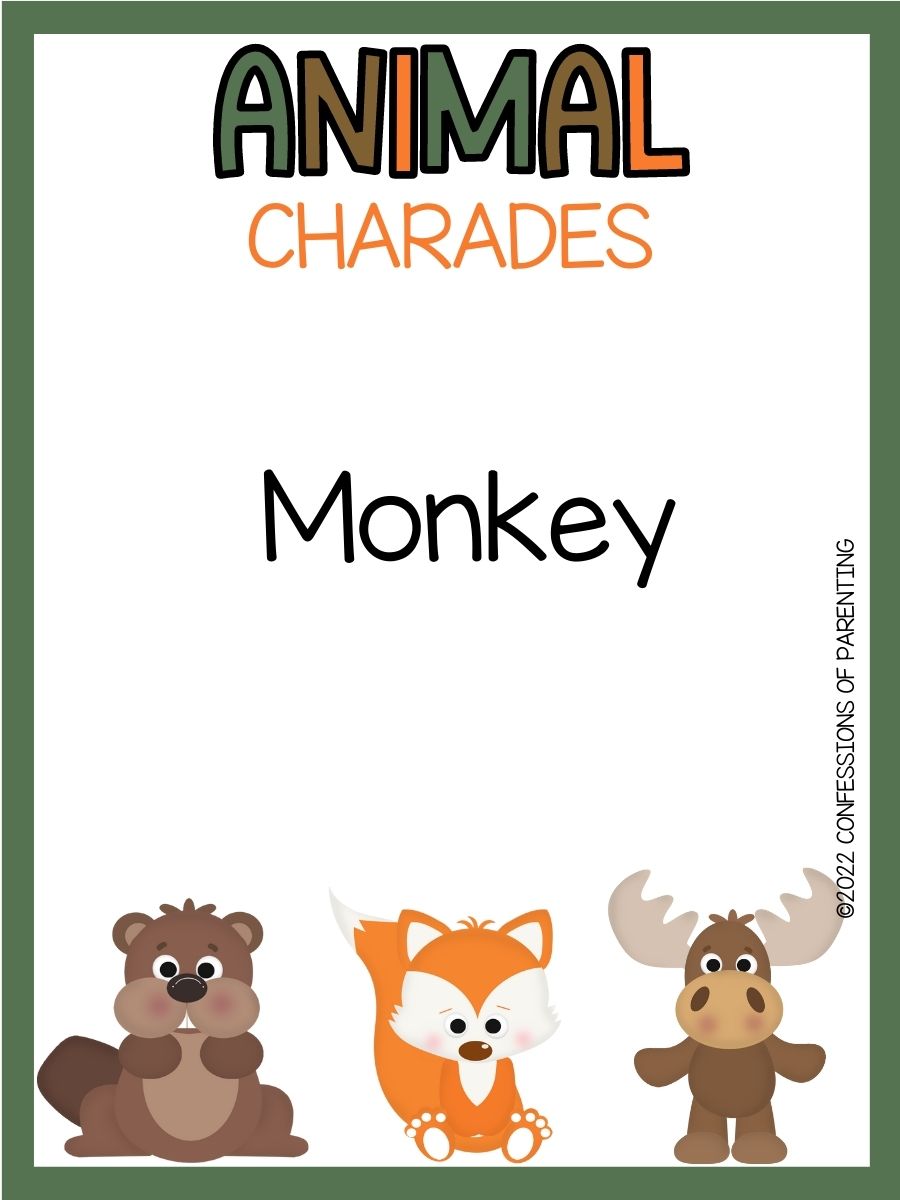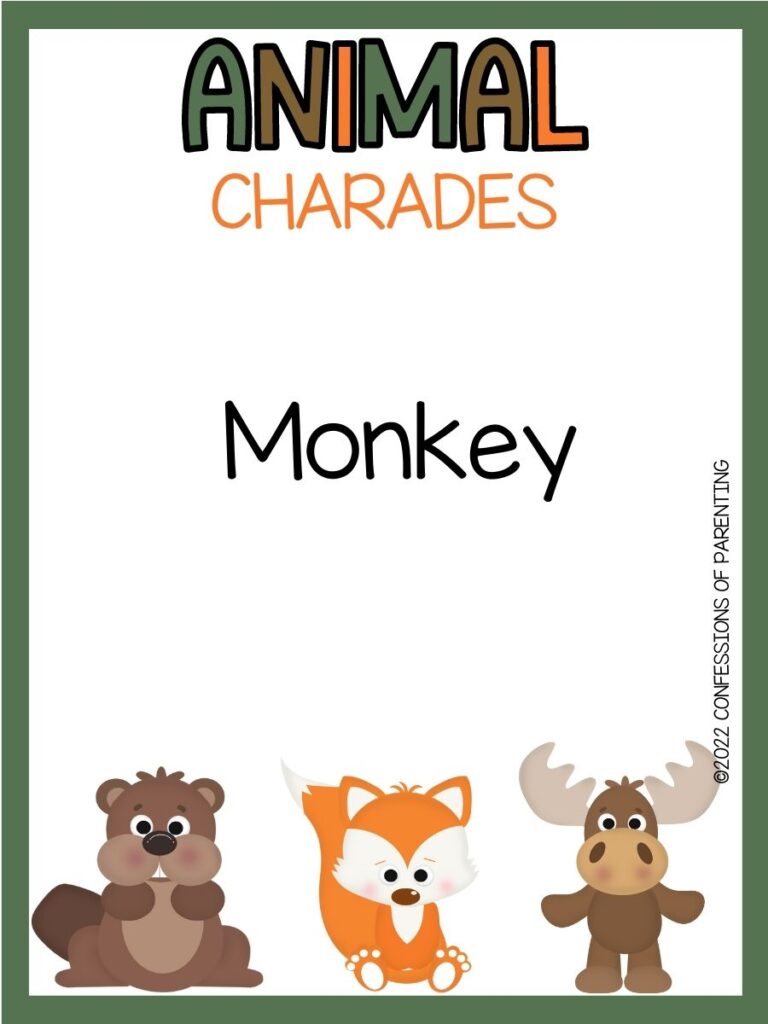 Monkey
Chipmunk
Snake
Flamingo
Tiger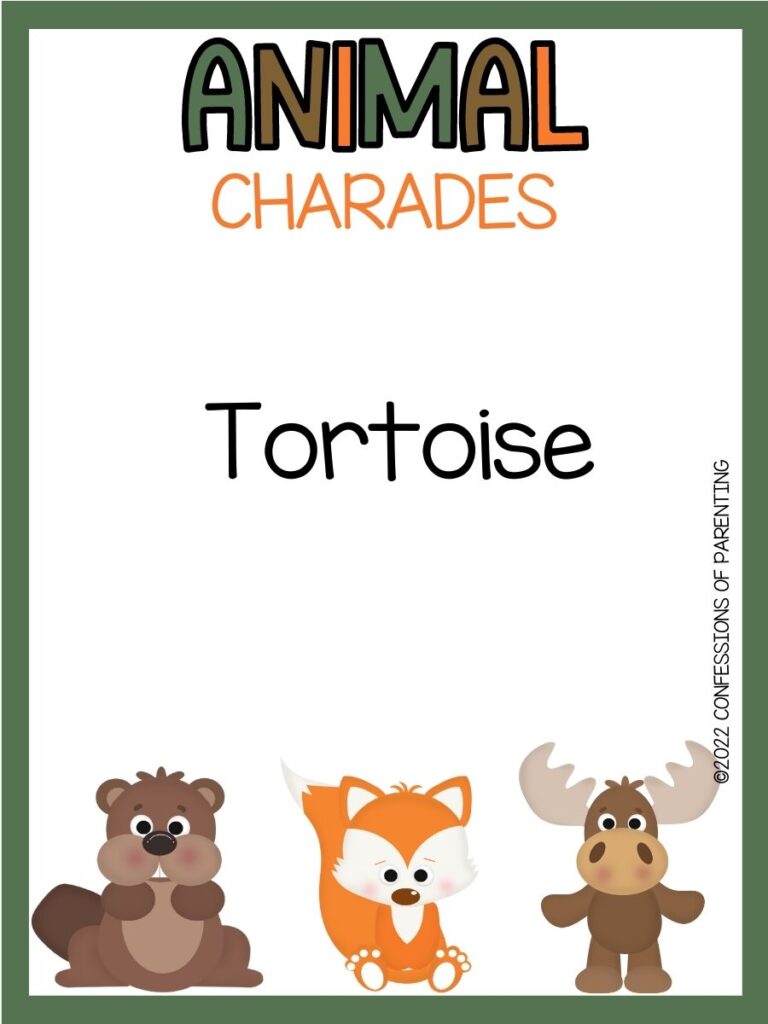 Tortoise
Chimpanzee
Sloth
Parrot
Lemur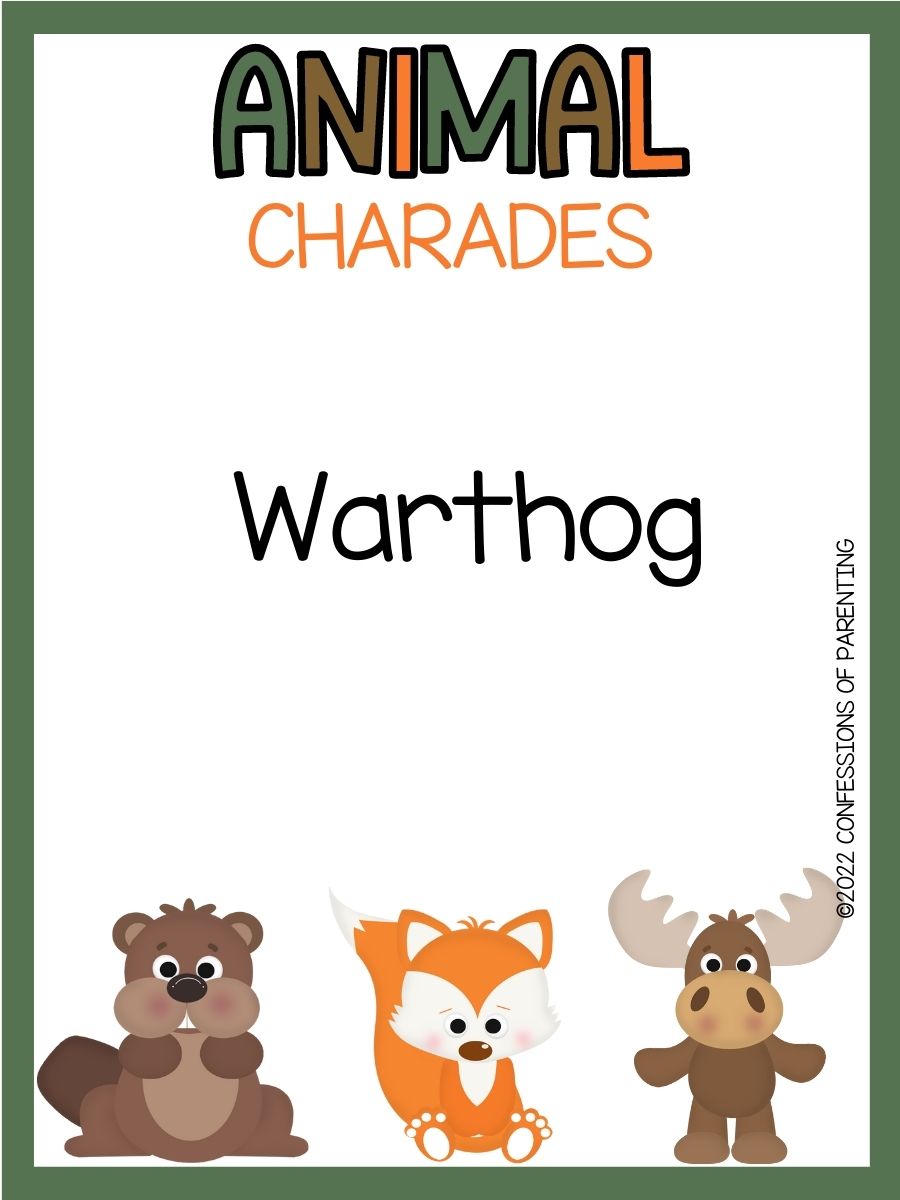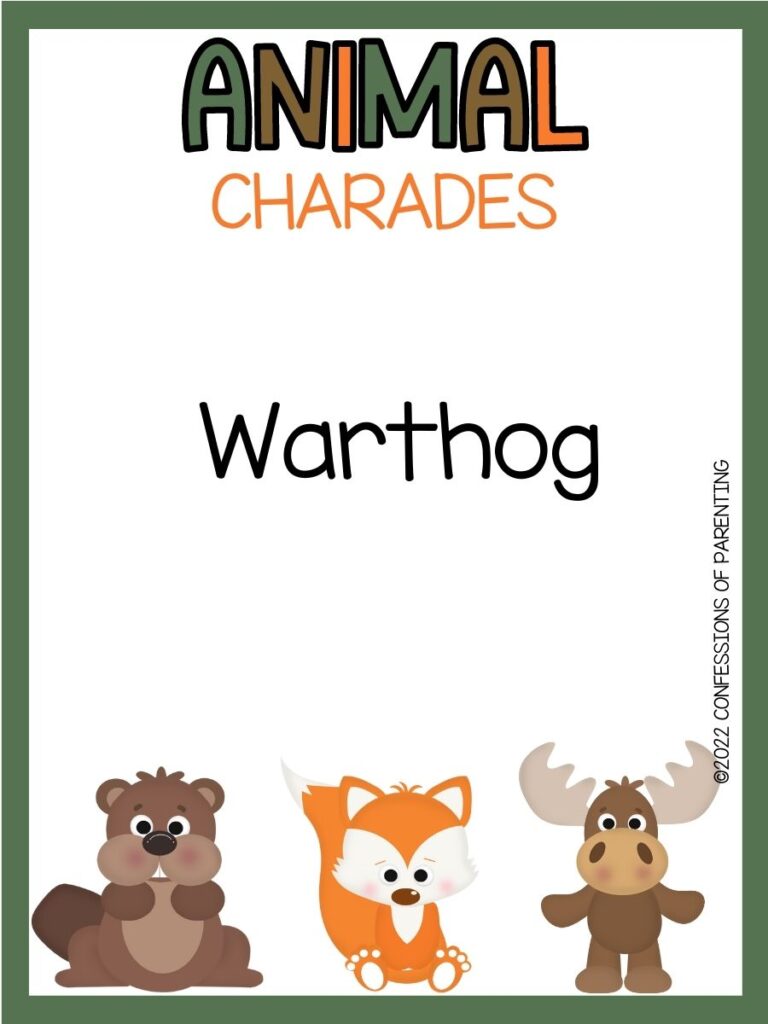 Warthog
Hyena
Kangaroo
Koala
Zebra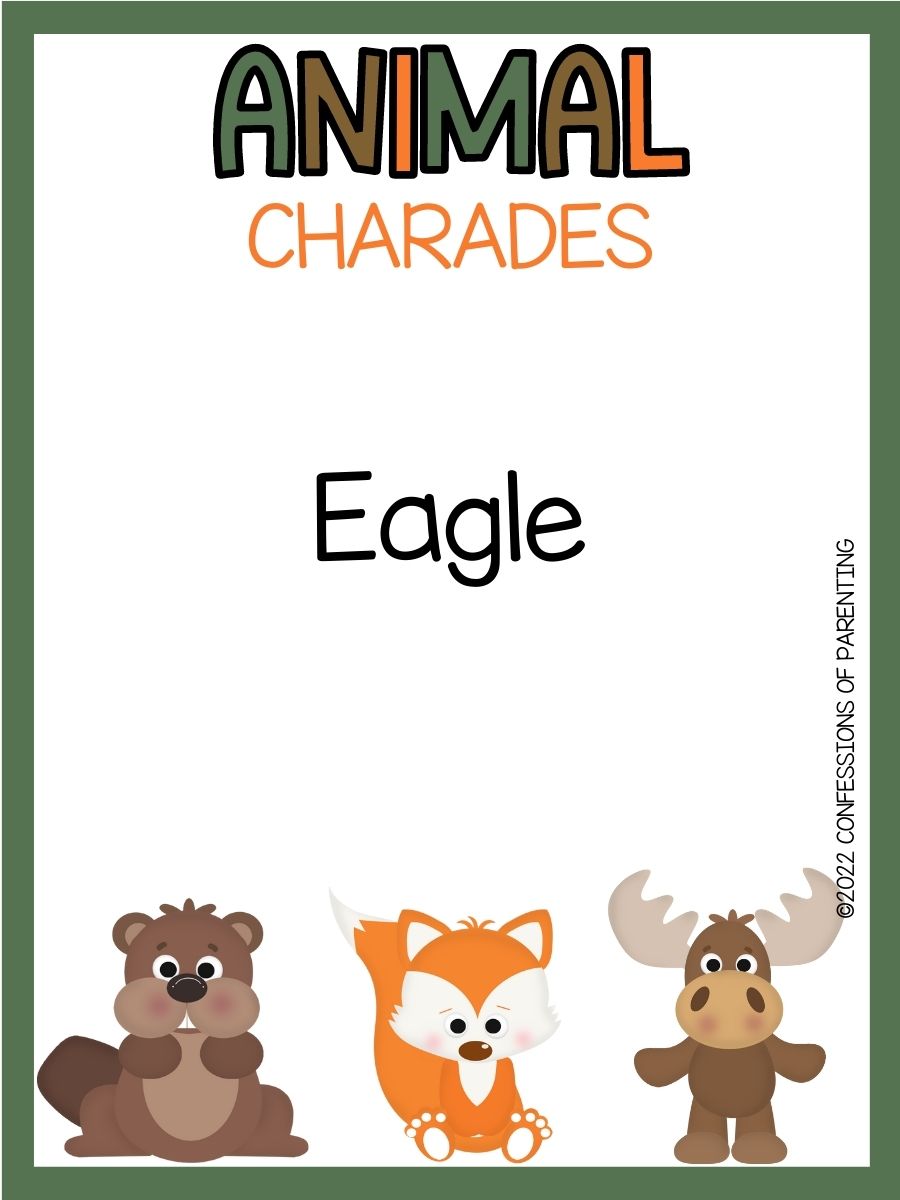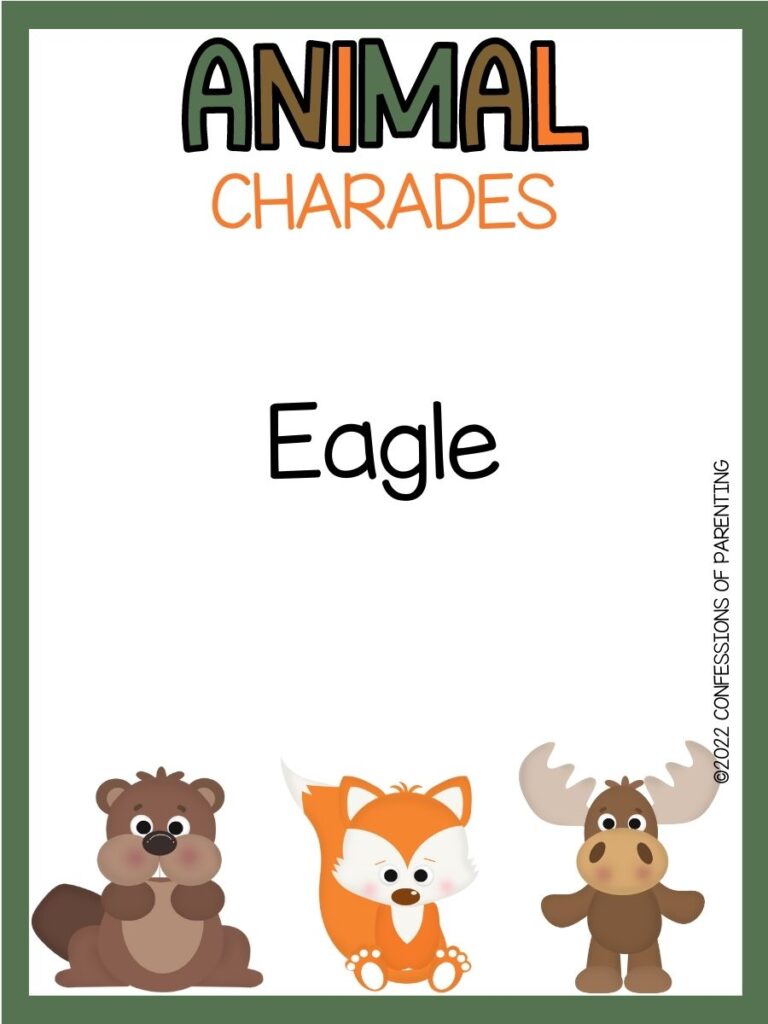 Eagle
Deer
Orangutan
Frog
Rabbit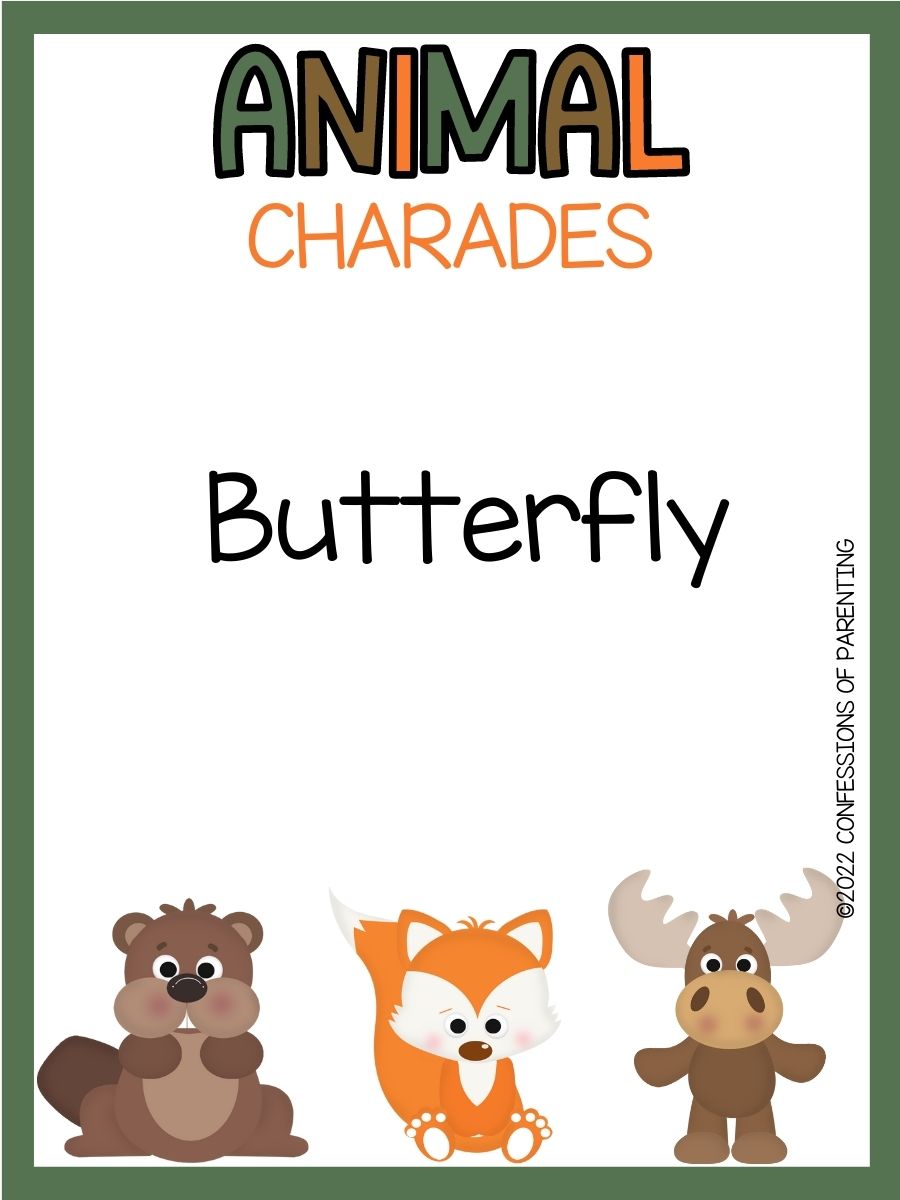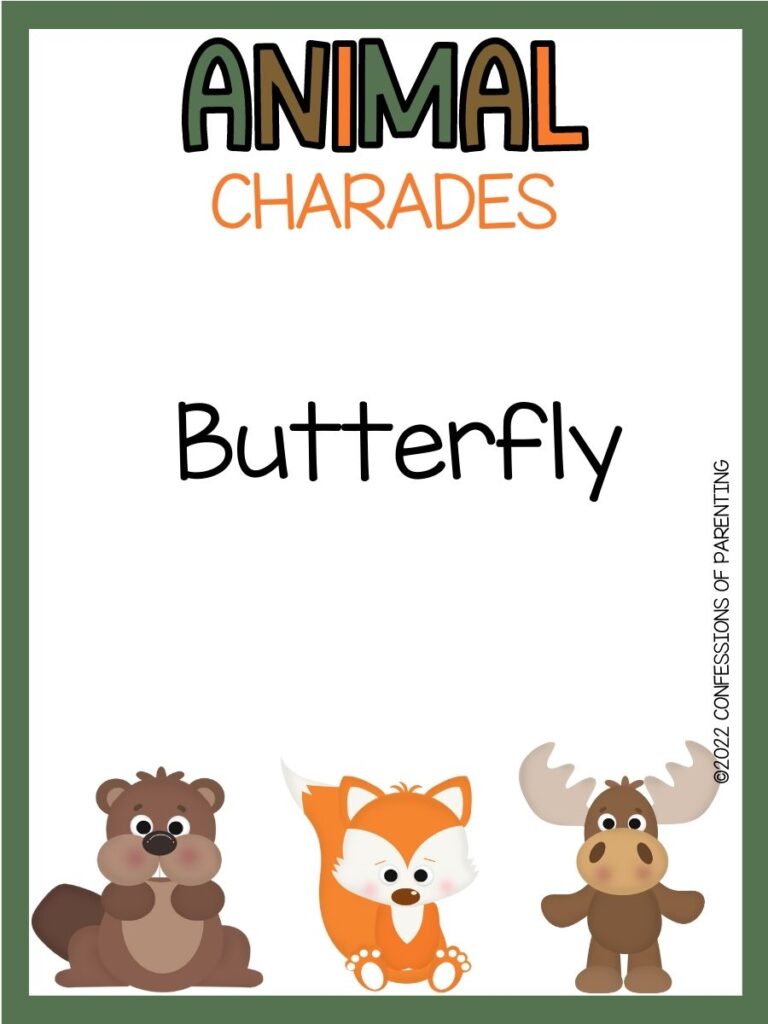 Butterfly
Hamster
Worm
Goldfish
Panda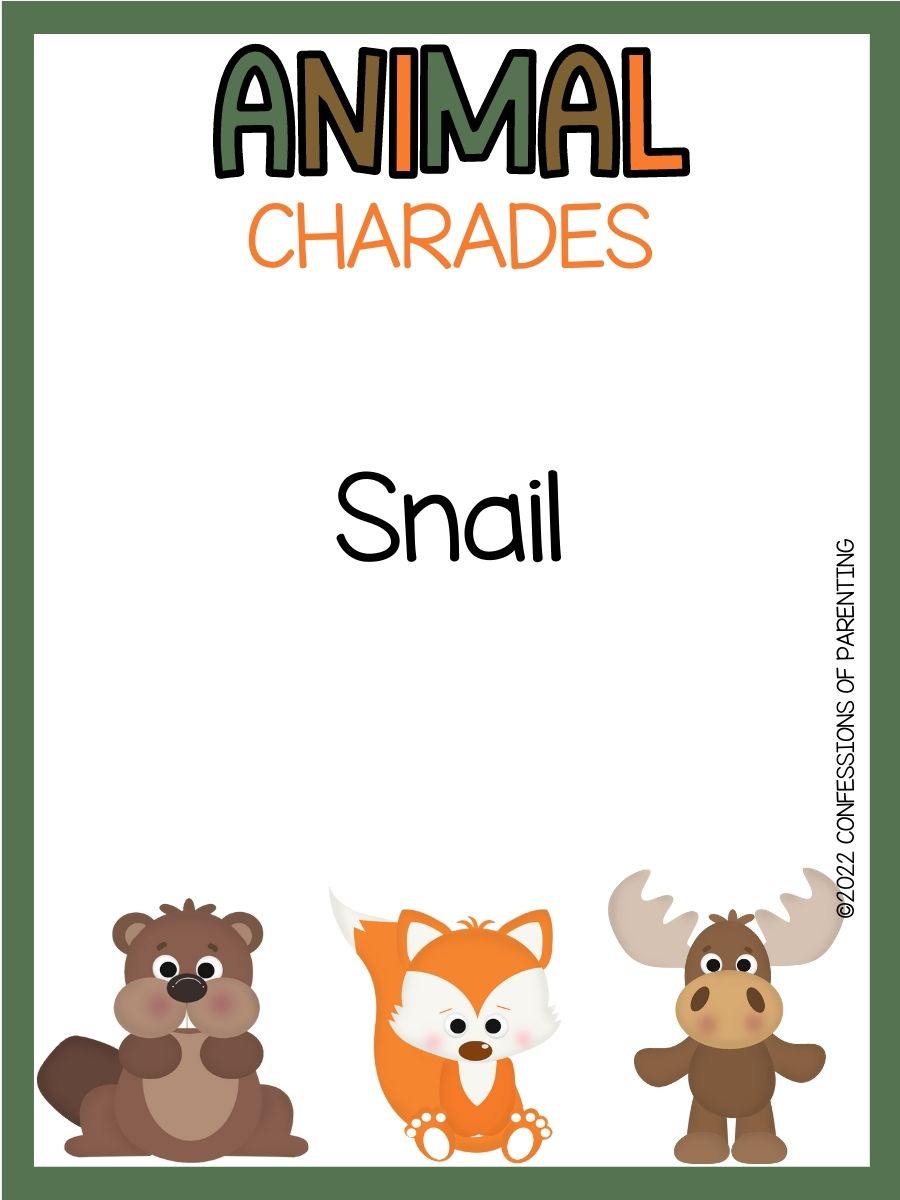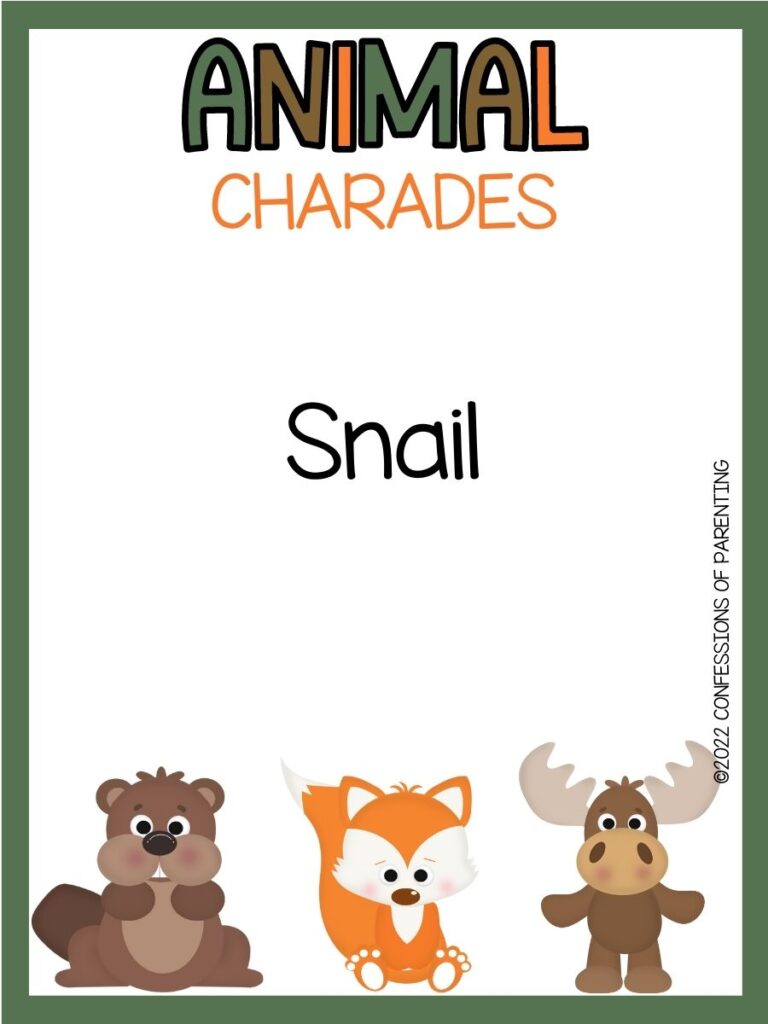 Snail
Gorilla
Hedgehog
Rhino
Tarantula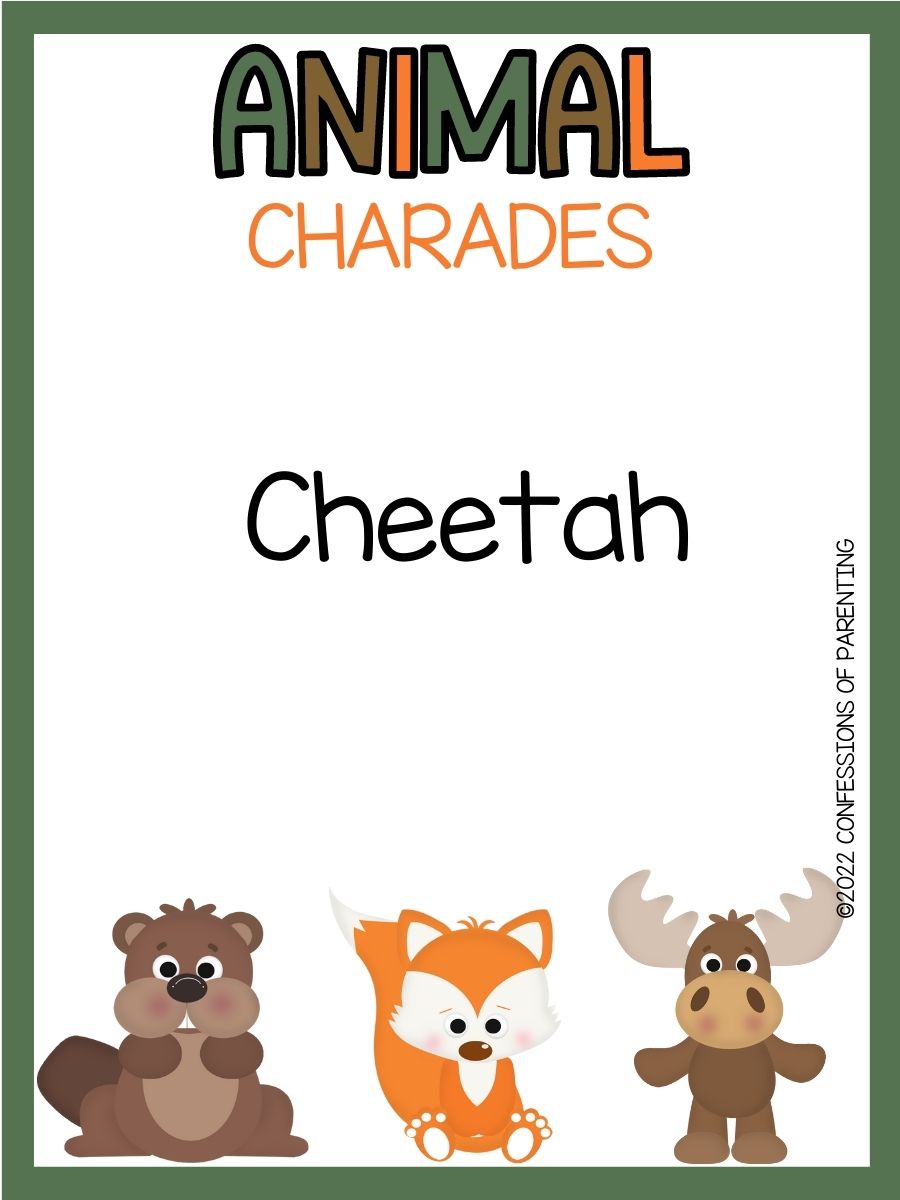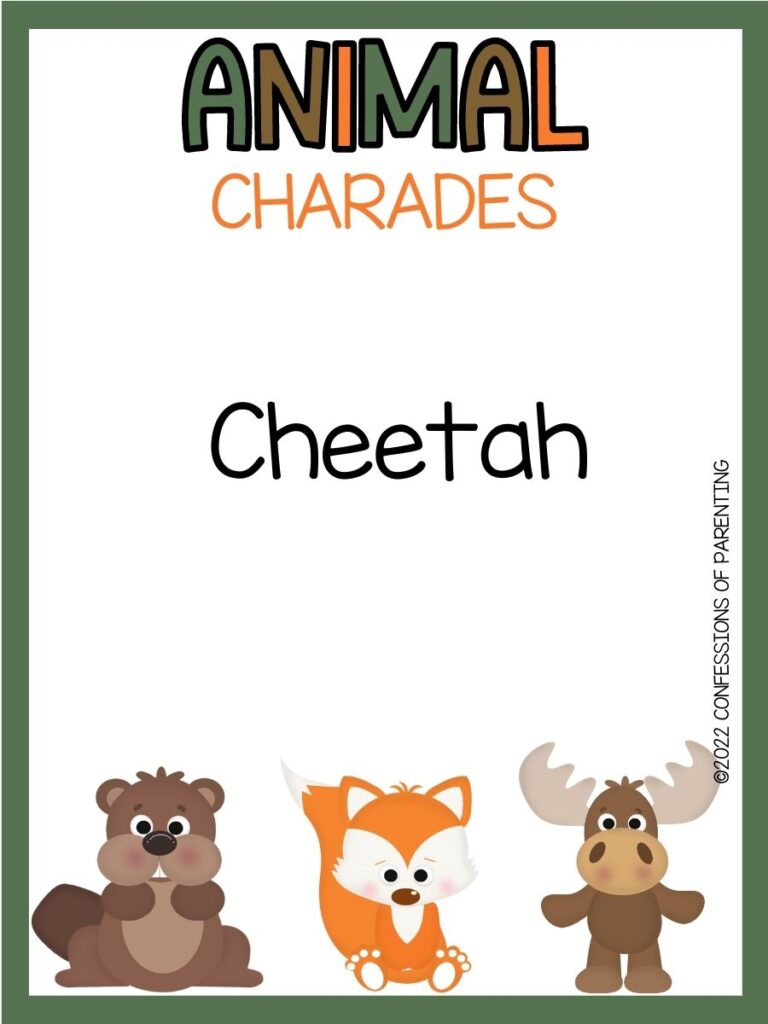 Cheetah
Lizard
Meerkat
Alpaca
Squirrel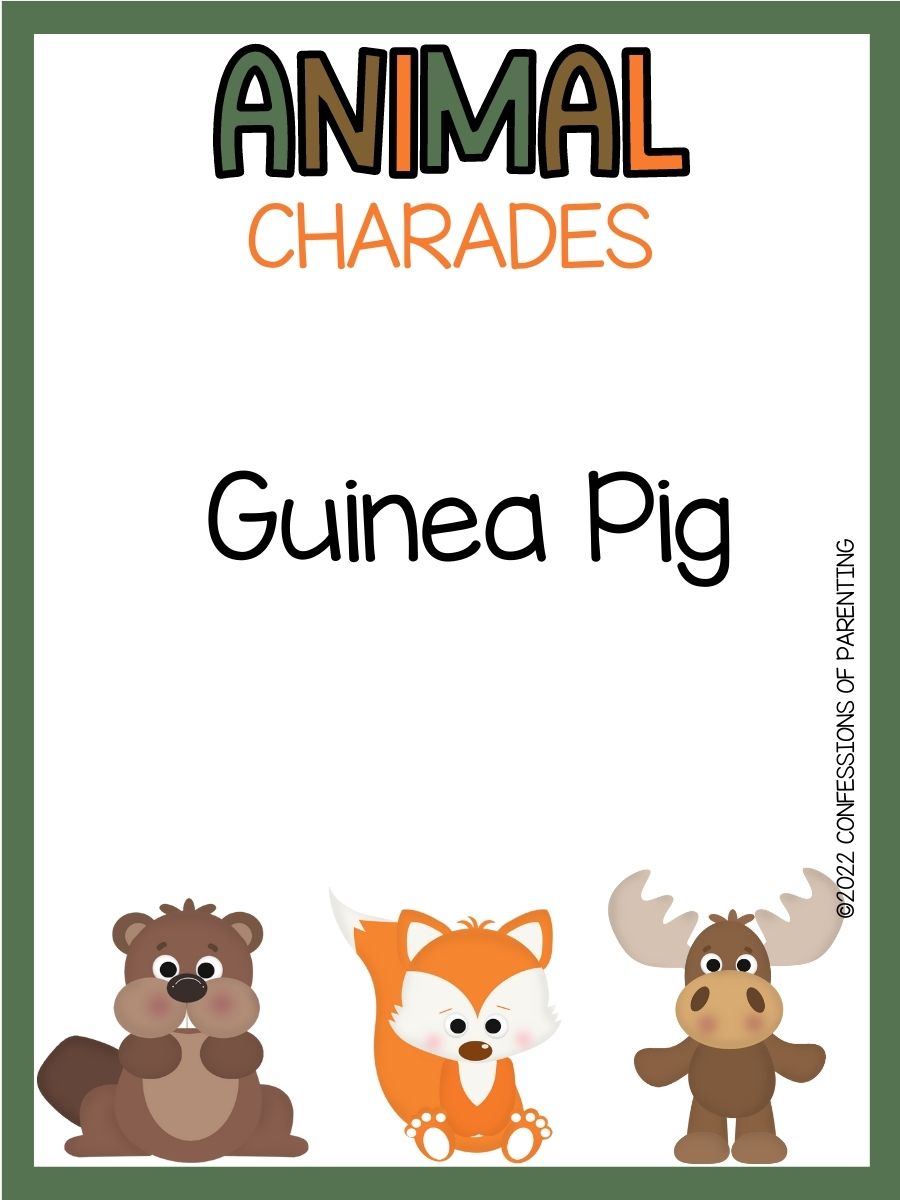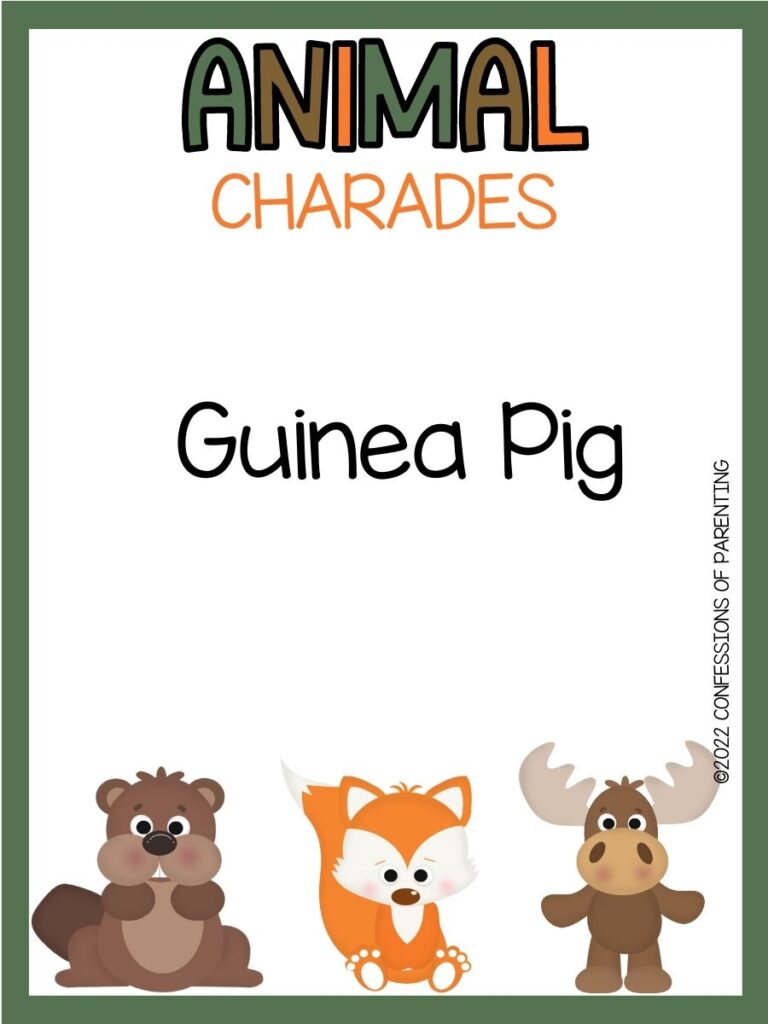 Guinea Pig
Emu
Goat
Camel
Donkey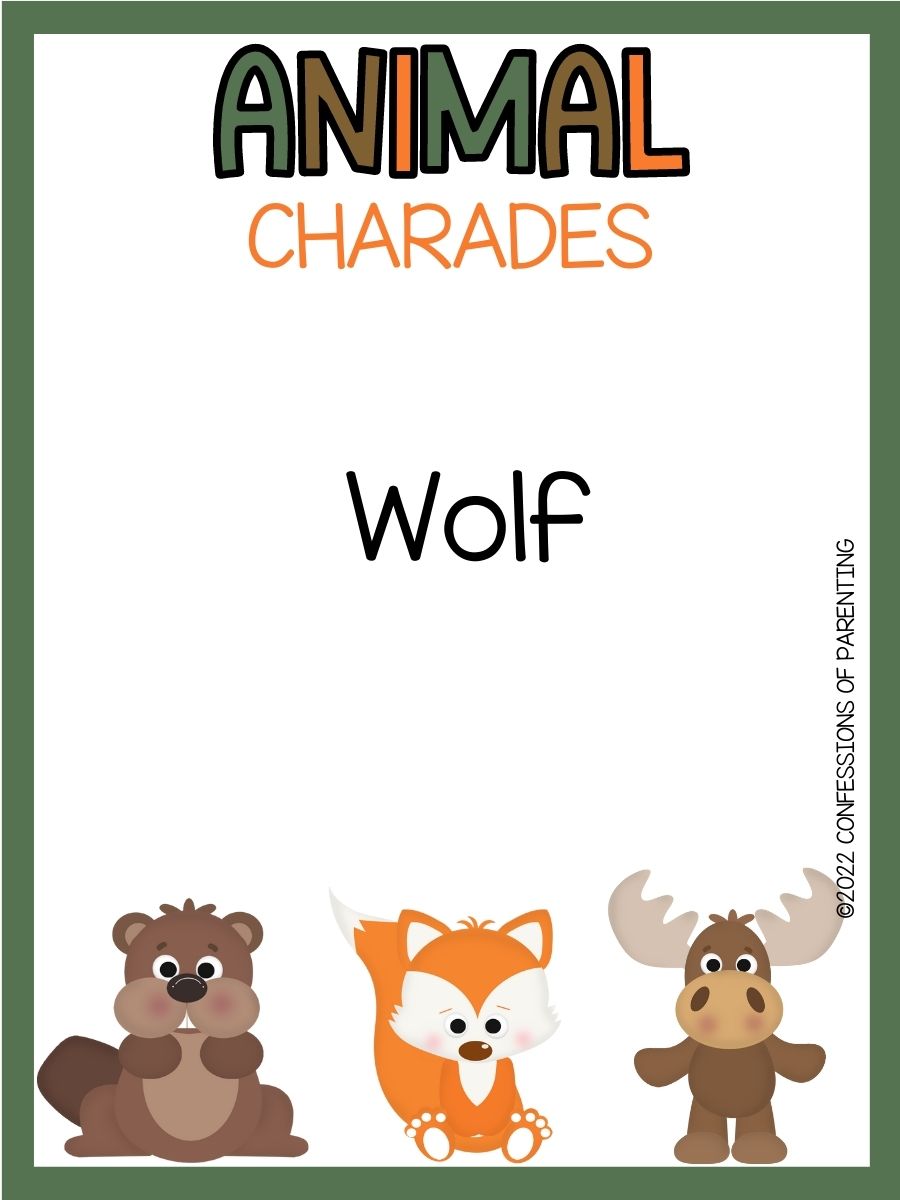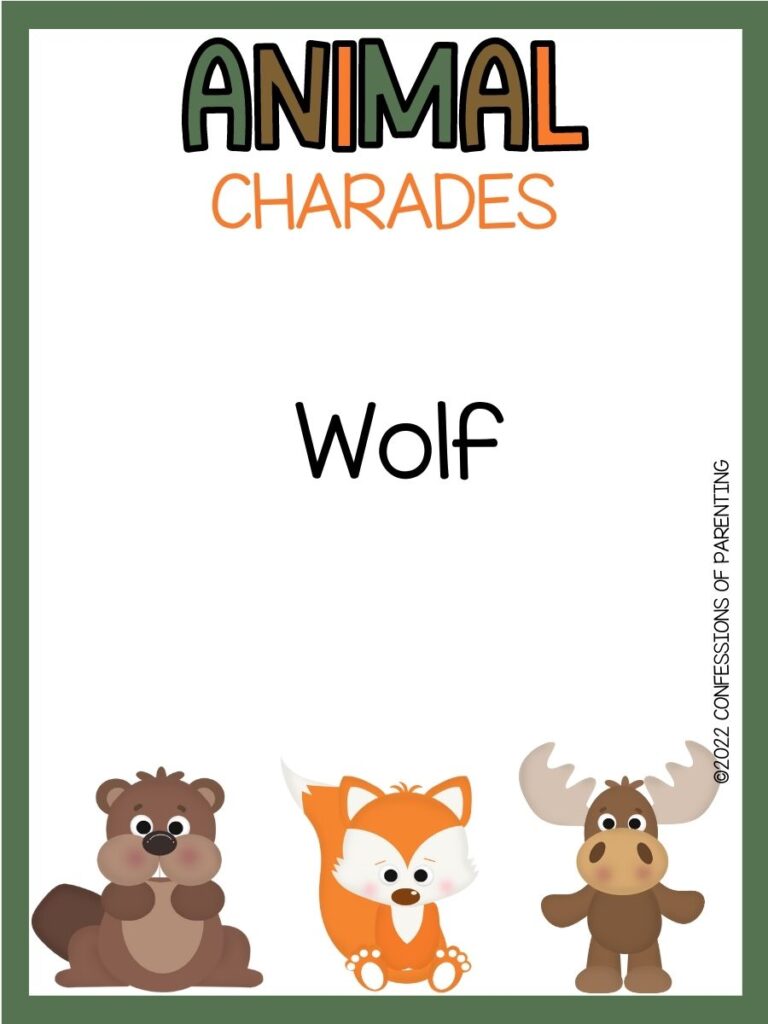 Wolf
Turkey
Platypus
Llama
Moose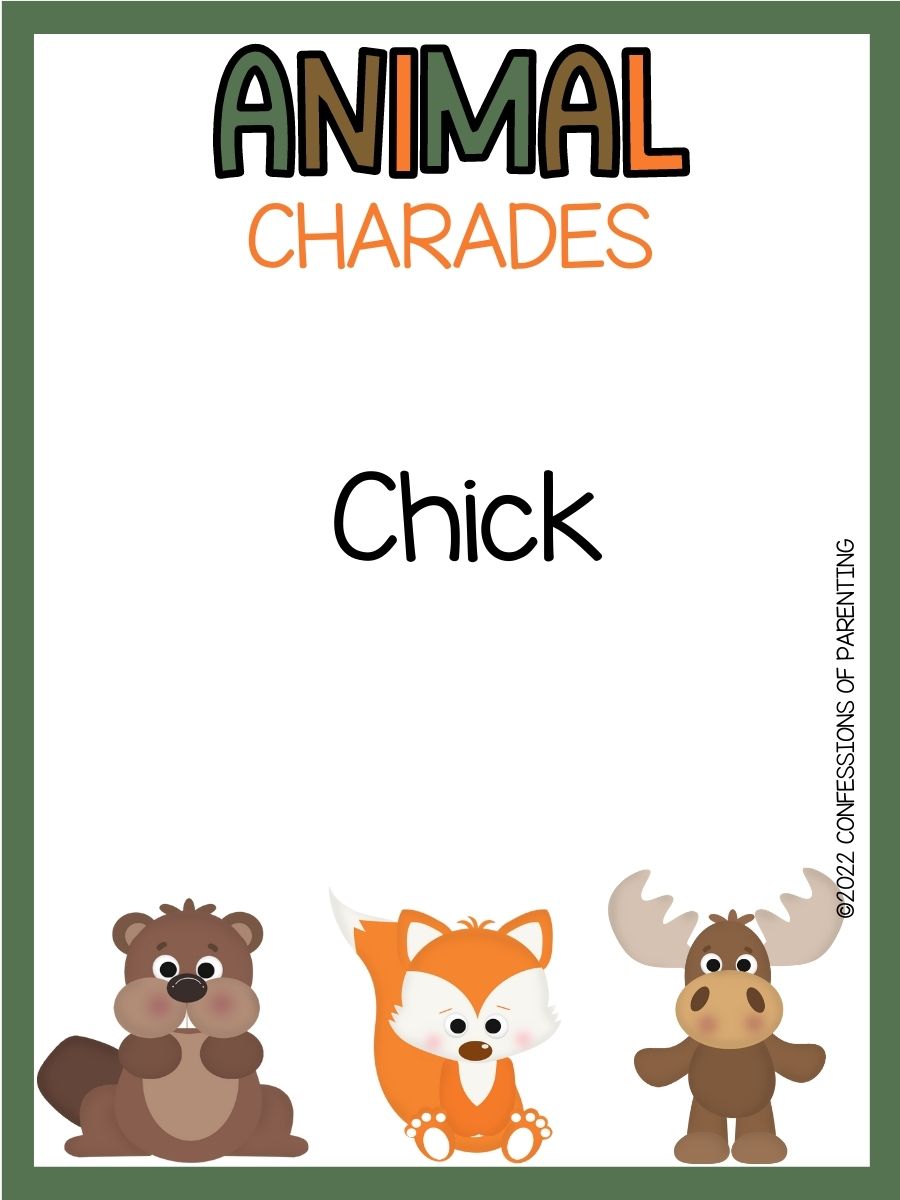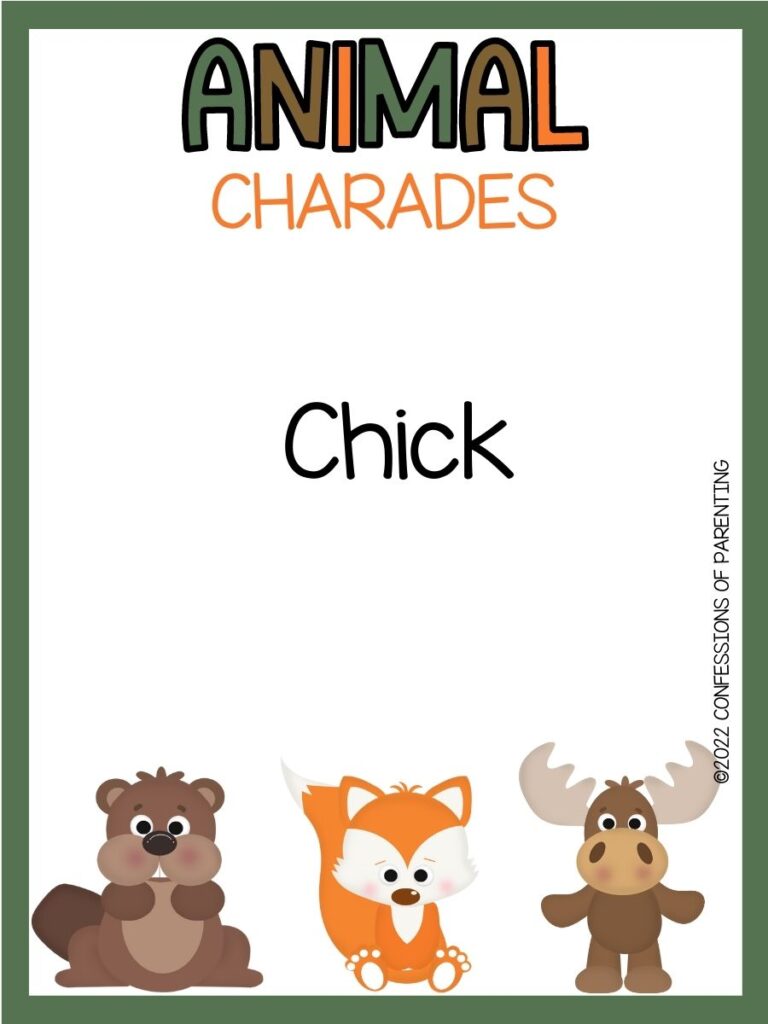 Chick
Swan
Shark
Octopus
Turtle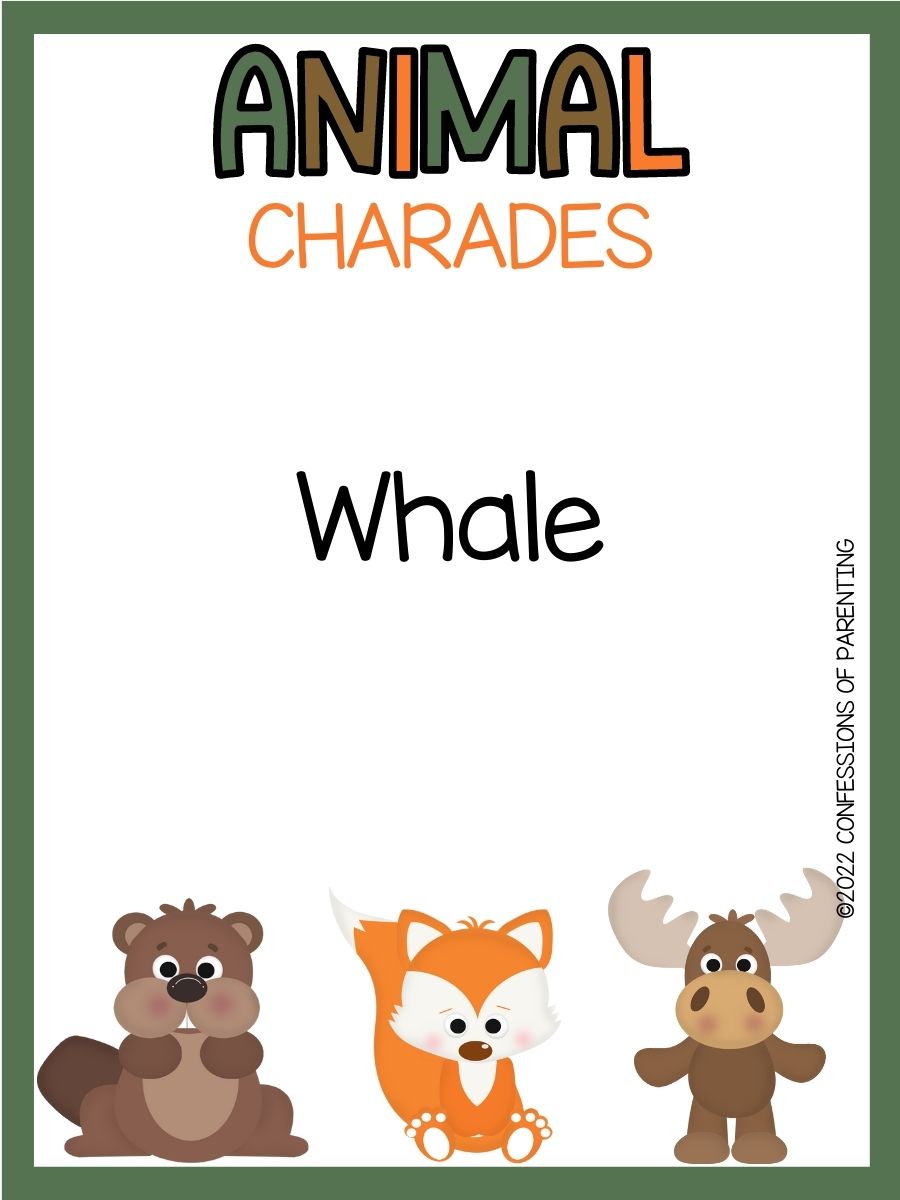 Whale
Dolphin
Jellyfish
Gazelle
Seal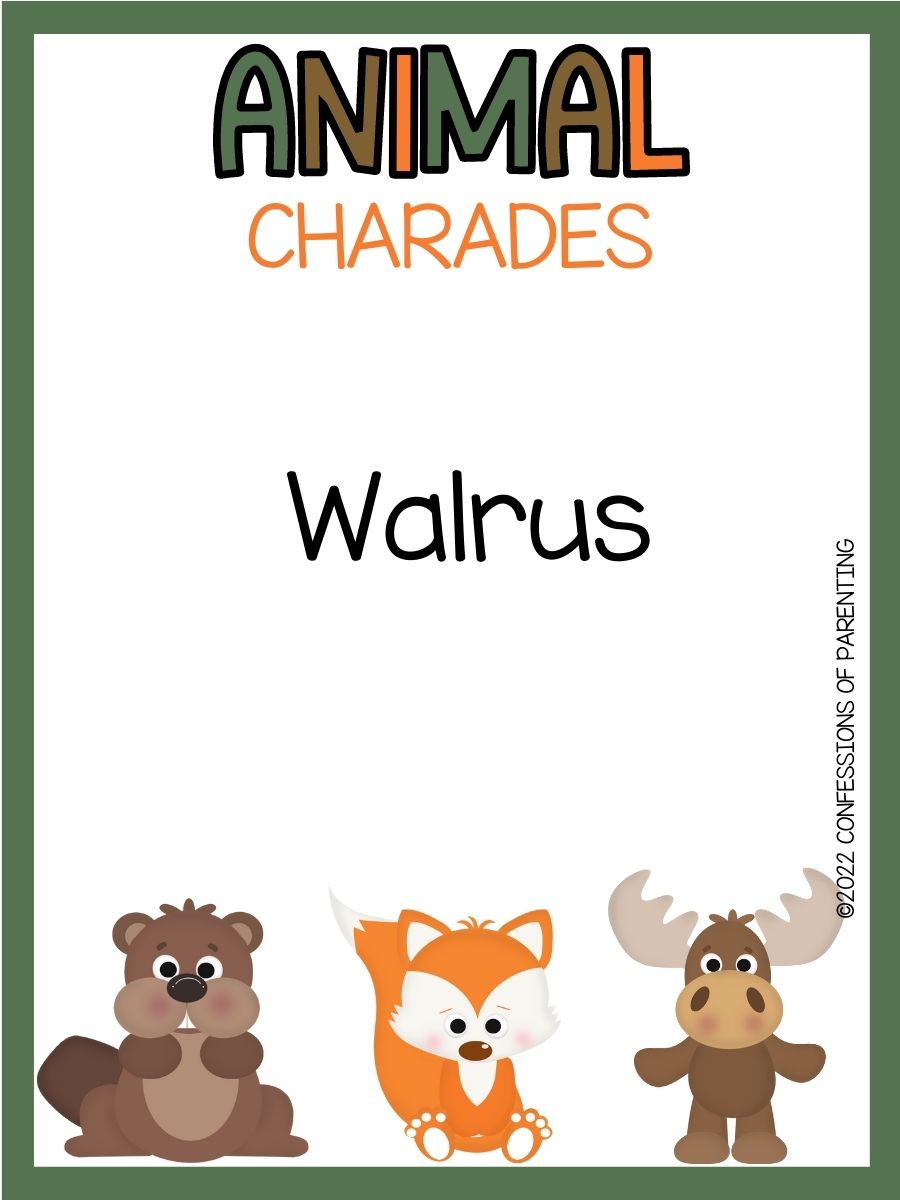 Walrus
Raccoon
Bat
Clownfish
Peacock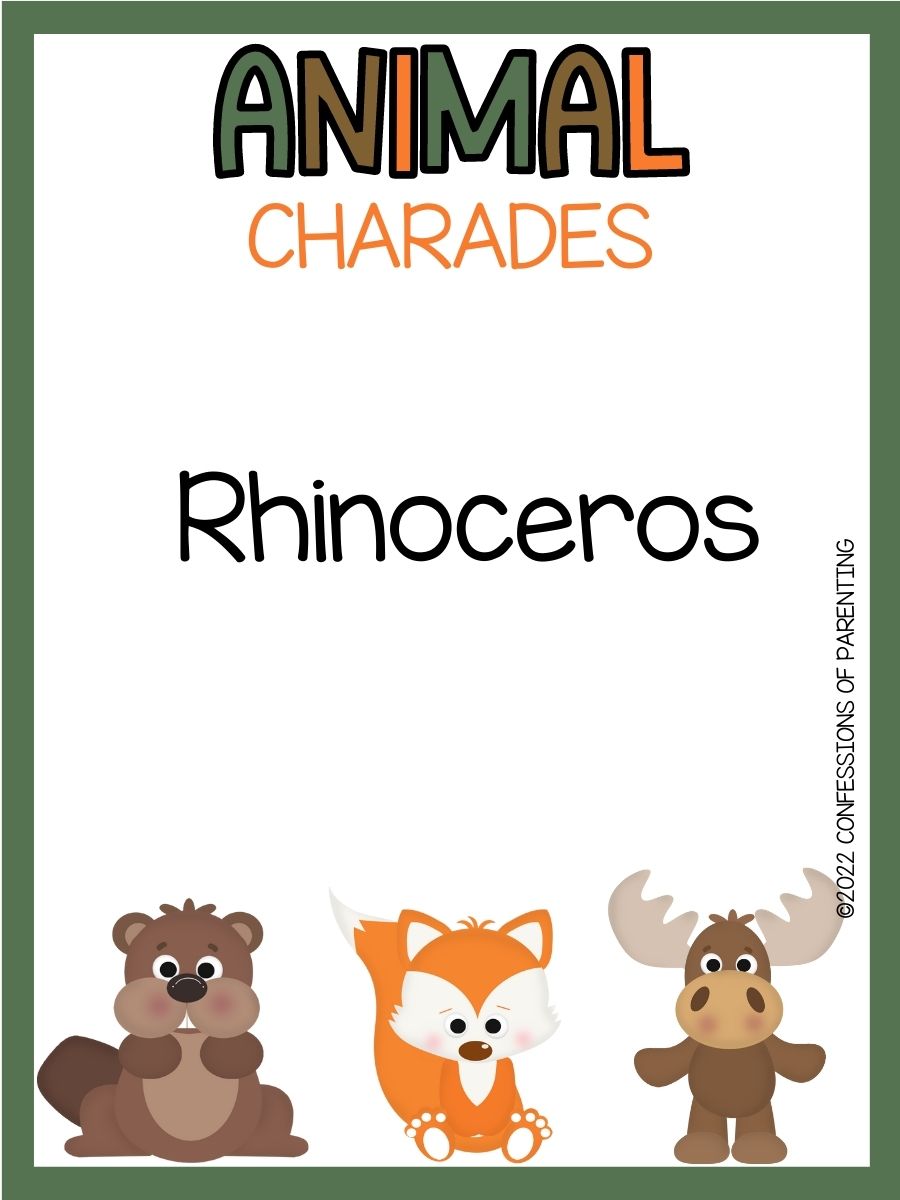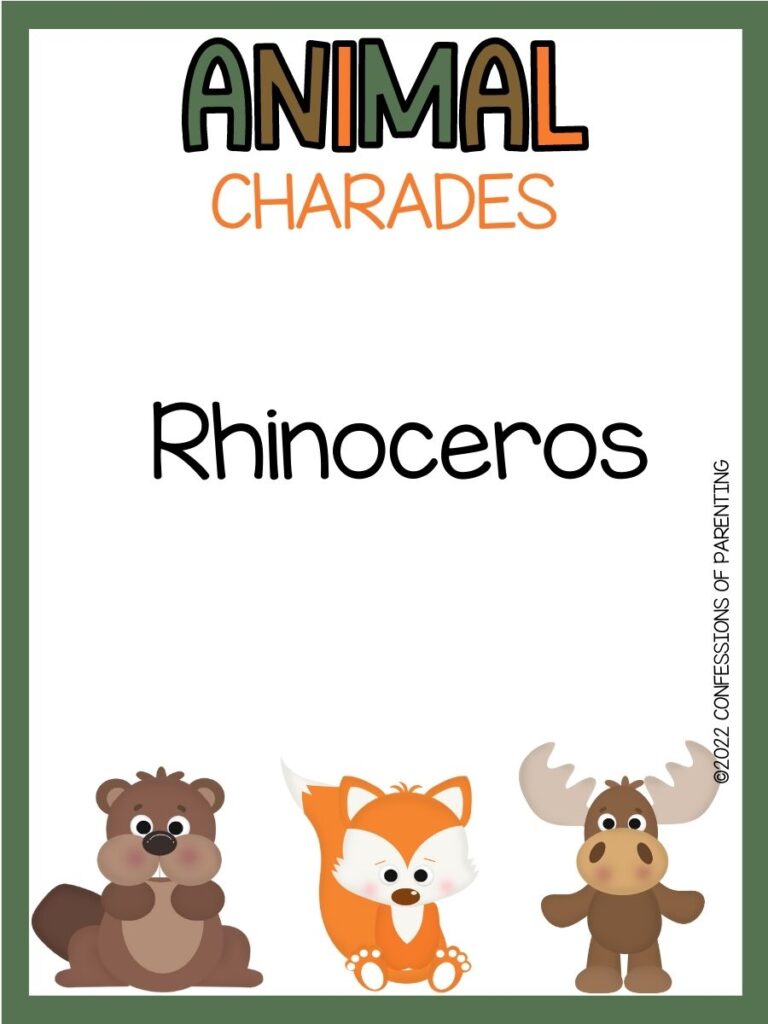 Rhinoceros
Crab
Lobster
Pigeon
Seahorse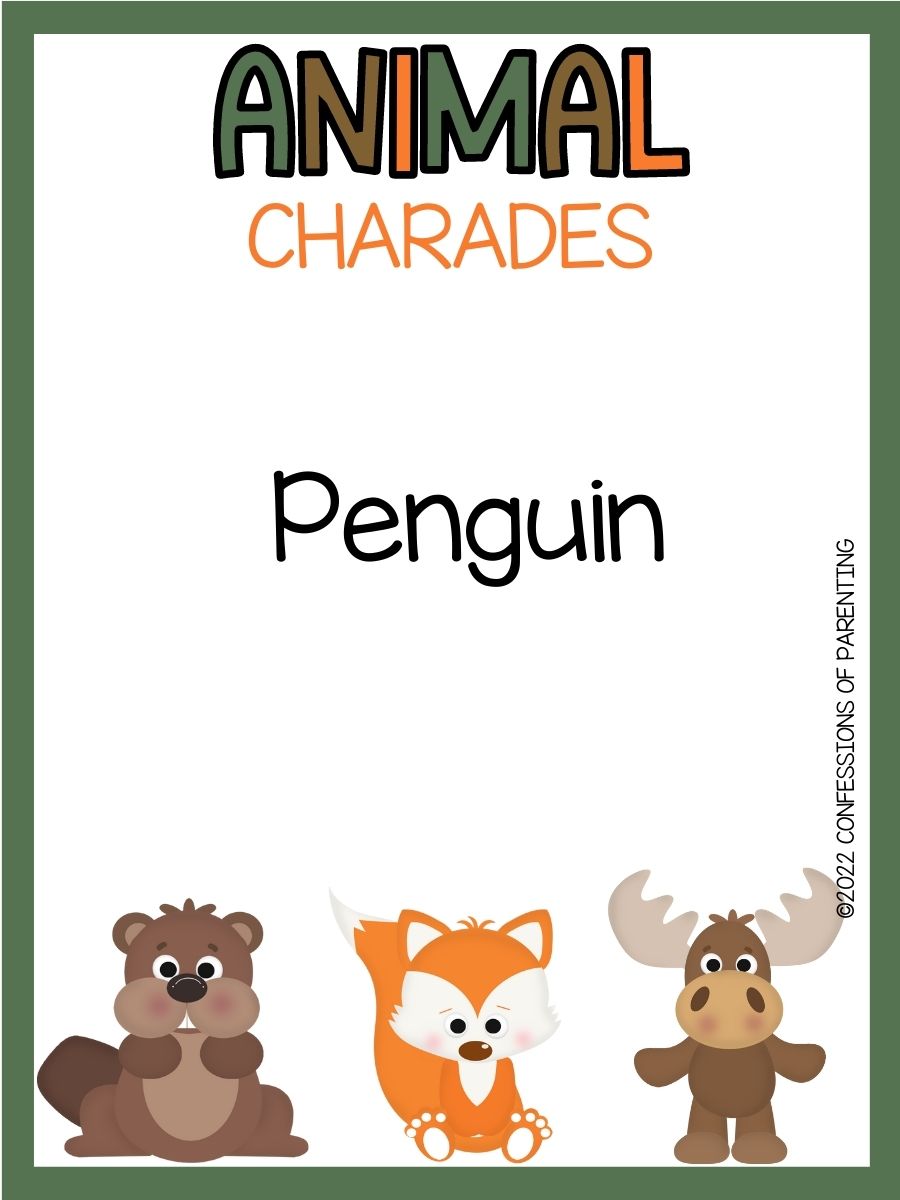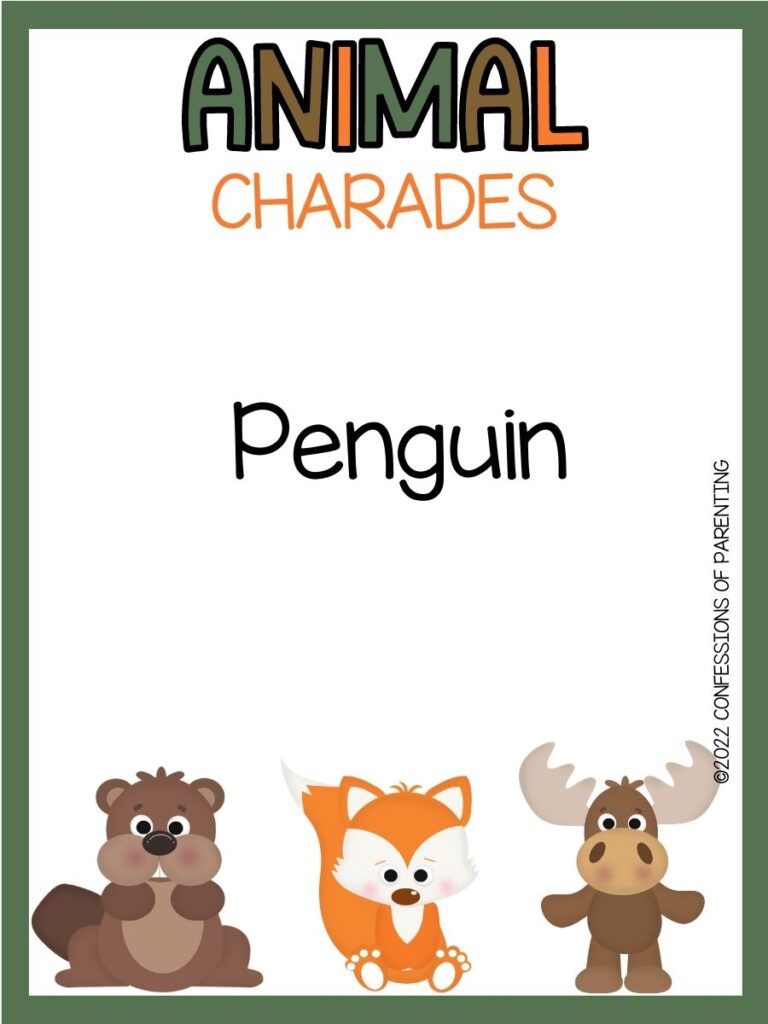 Penguin
Fox
Ladybug
Seagull
Bee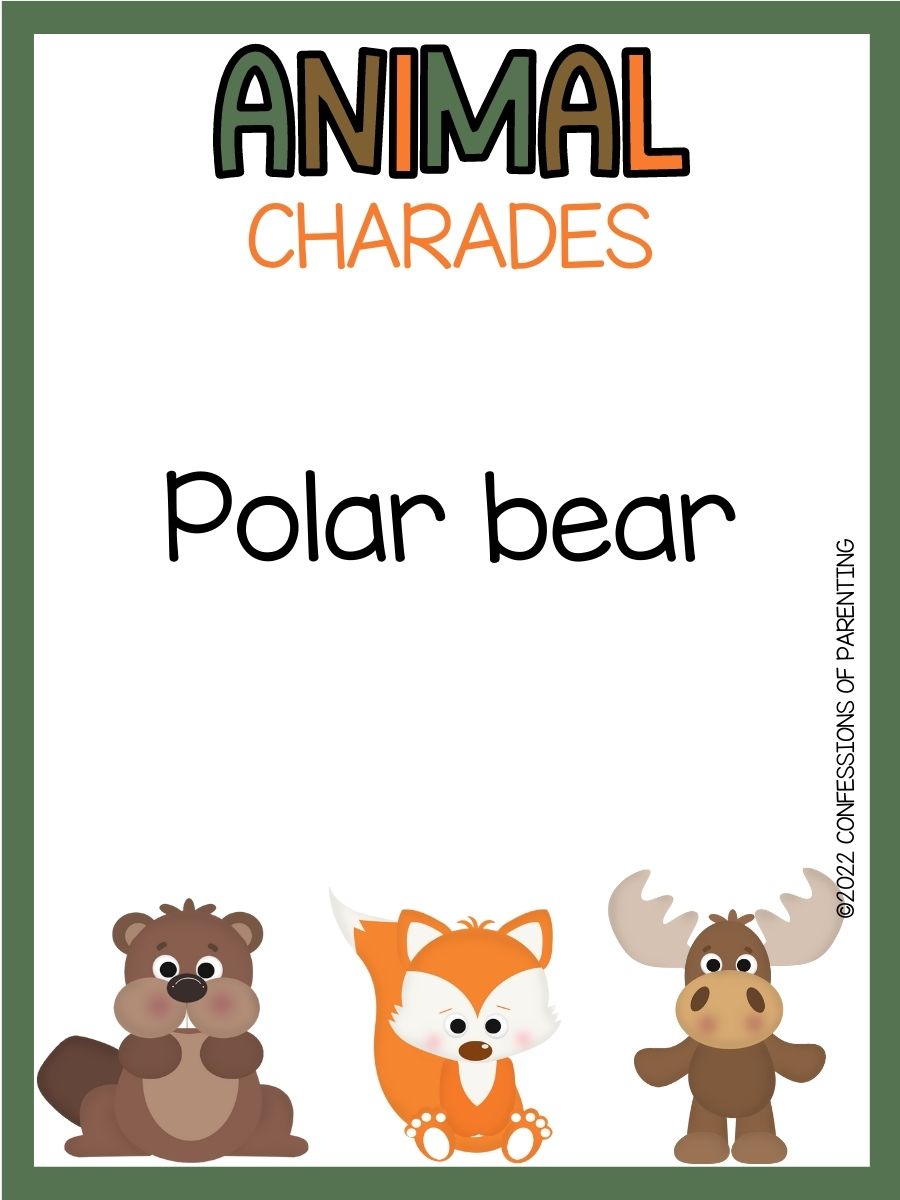 Polar bear
Otter
Pelican
Grasshopper
Starfish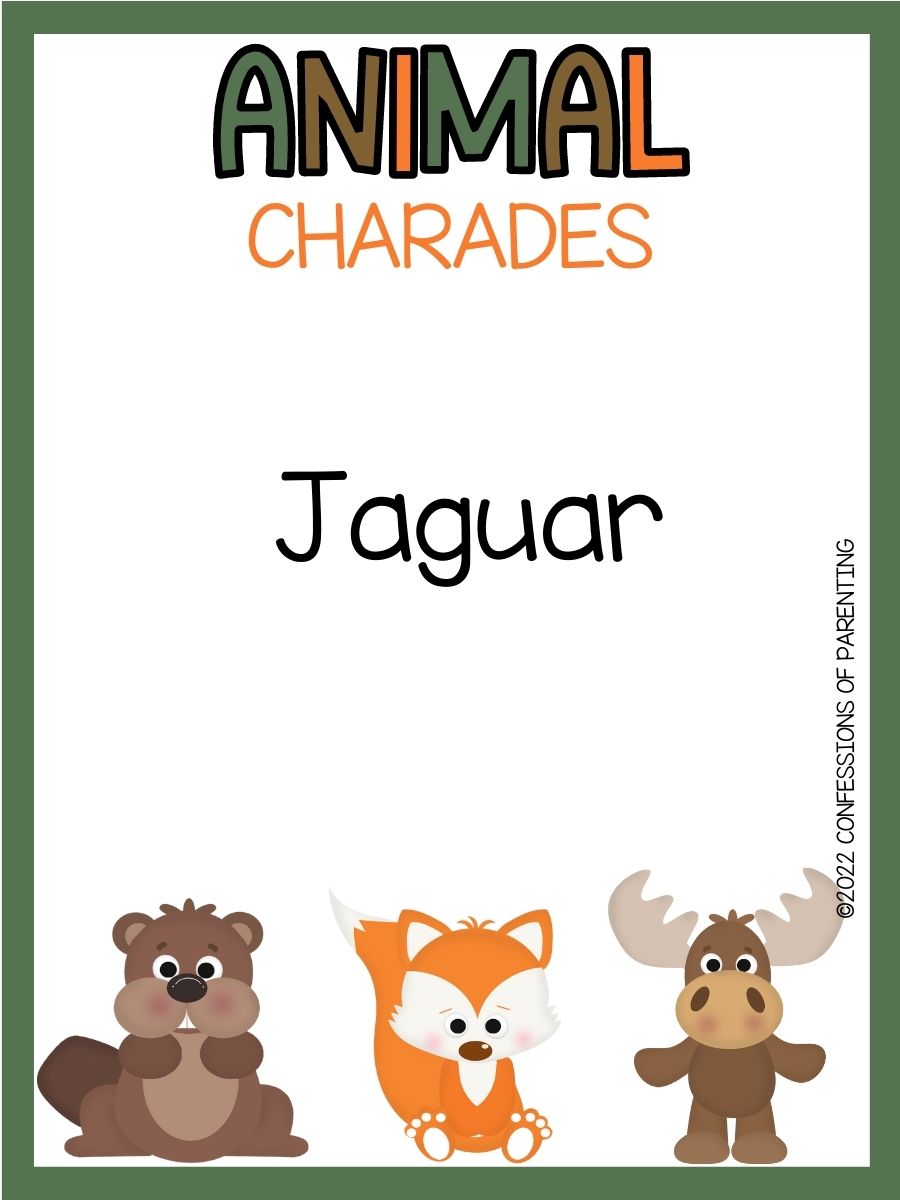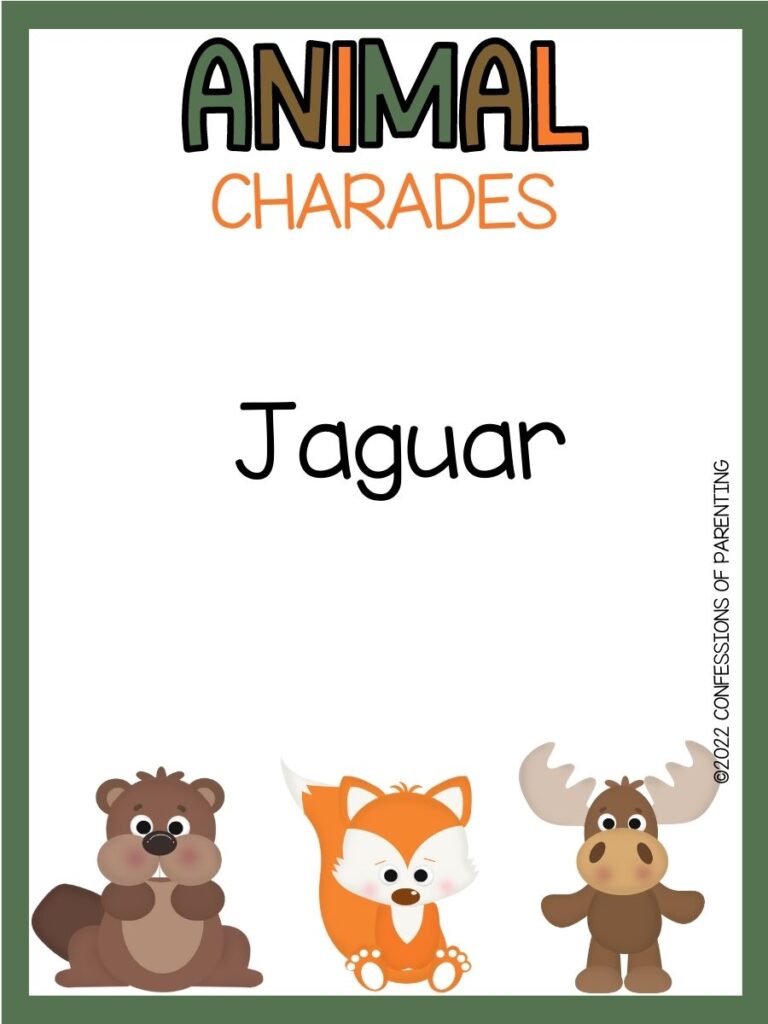 Jaguar
Elk

Camel

Lion
Owl
Bird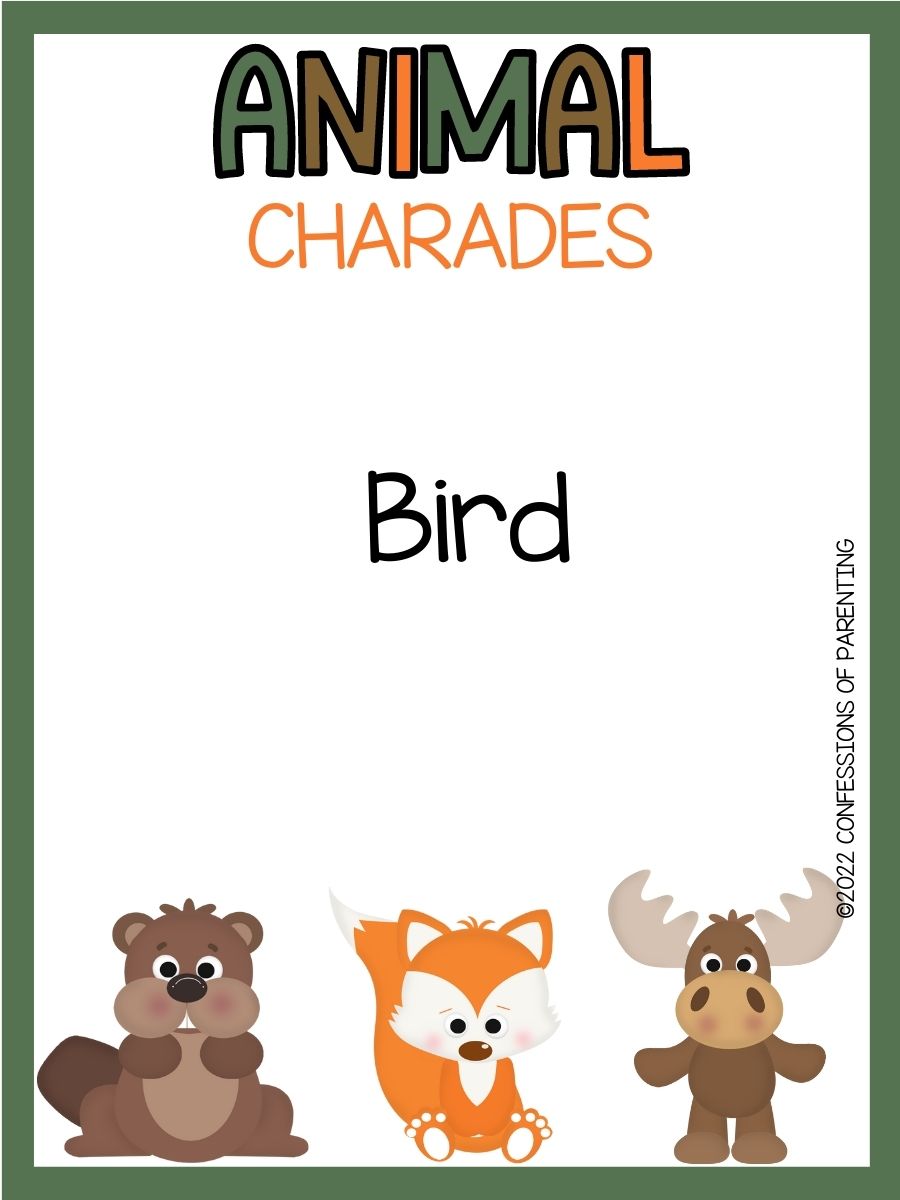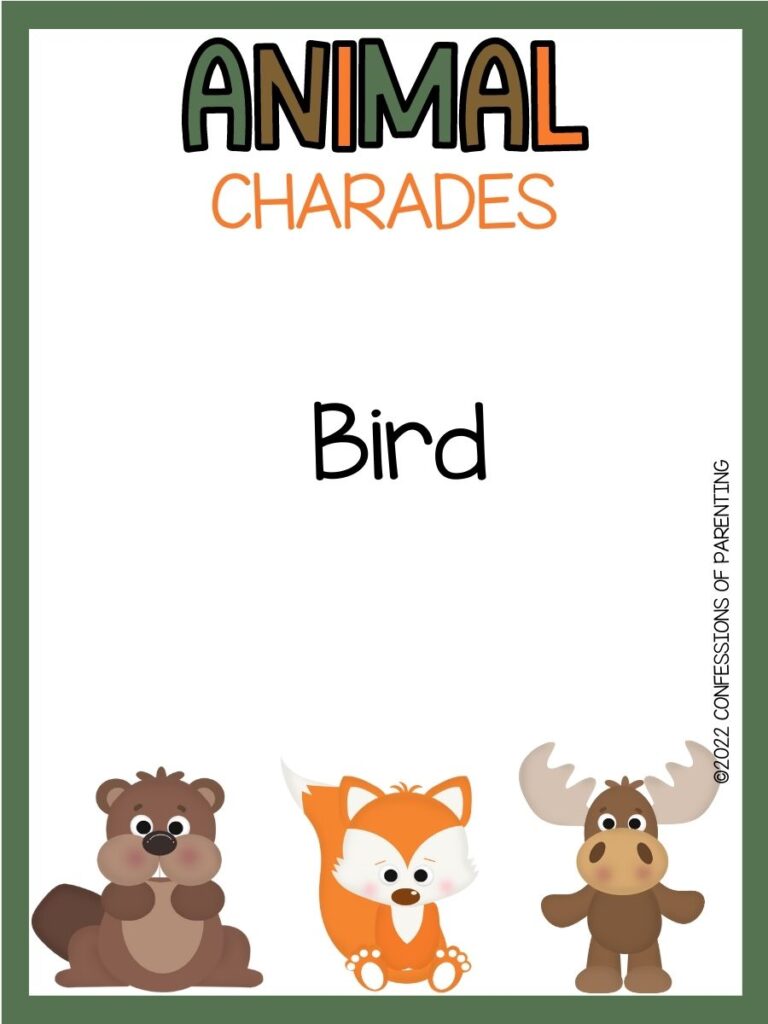 There you have it! 100 animal charade ideas! What animal did we forget to add to the list! Share in the comments!
Love Charades? Try these other great charade games!
How Do I access my free printables?
Fill in the form above. You will receive an email in your inbox. If you don't see it check your spam folder! You will then click to confirm your subscription.You will then be redirected to your free download.
How Do I Print a PDF?
You'll need a program that supports PDFs. Adobe Acrobat is a great option. Open the program, click file then print. Select your printer and the number of copies you want to print. Be sure you click double-sided if you want it to print on both sides.
Can I resell these?
You may not resell any printable that you find on our website or in our resource library. You may use them for class parties, at church, at home, or in the classroom. You may get these printed at an office supply store or copy center at your own expense.