These princess charades ideas are sure to be a huge hit. You will have loads of fun with this massive list of over 100 princess ideas! Use these at family game night, in the classroom, at birthday parties, and more! Just download your princess charades card ideas, print, and play for endless fun!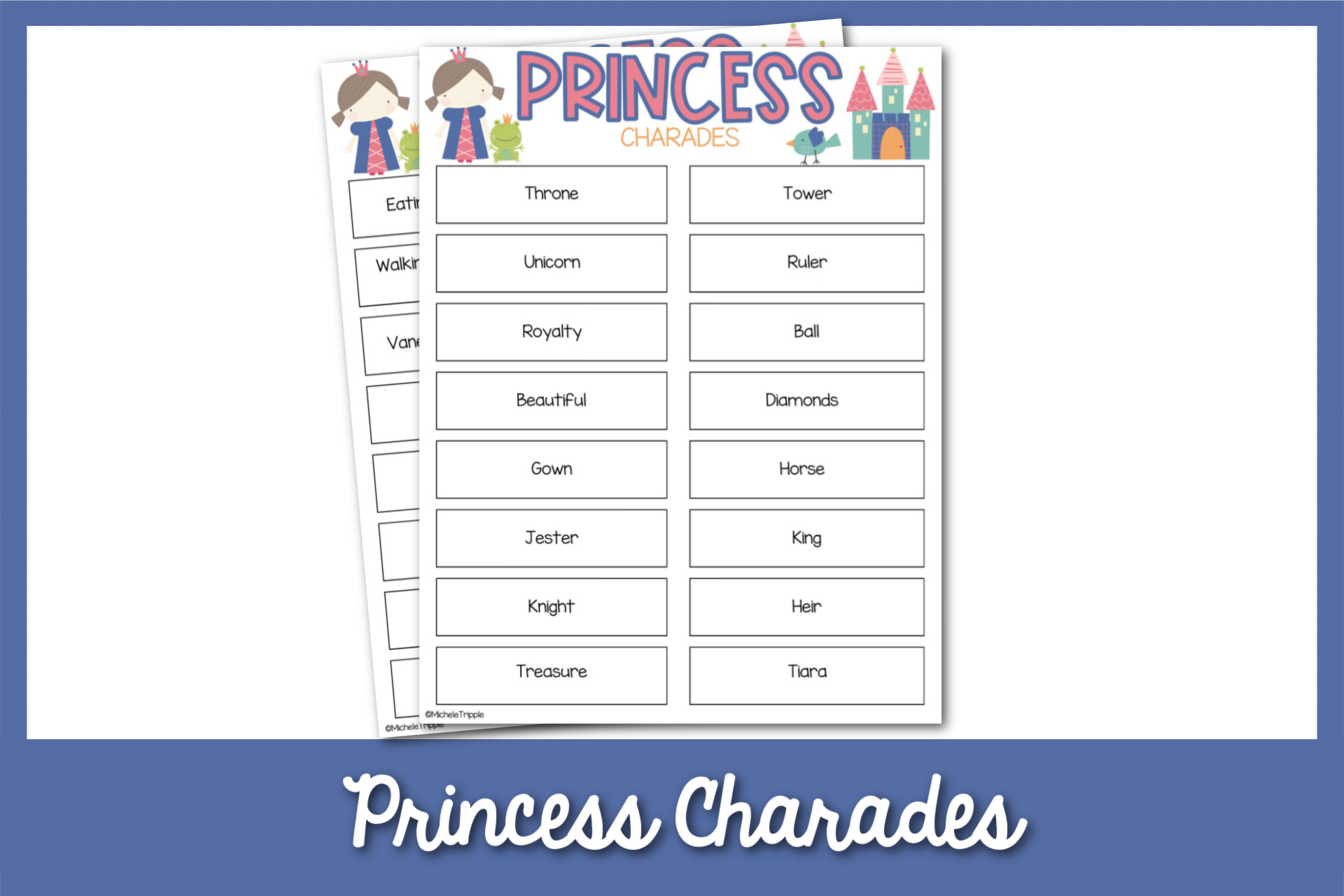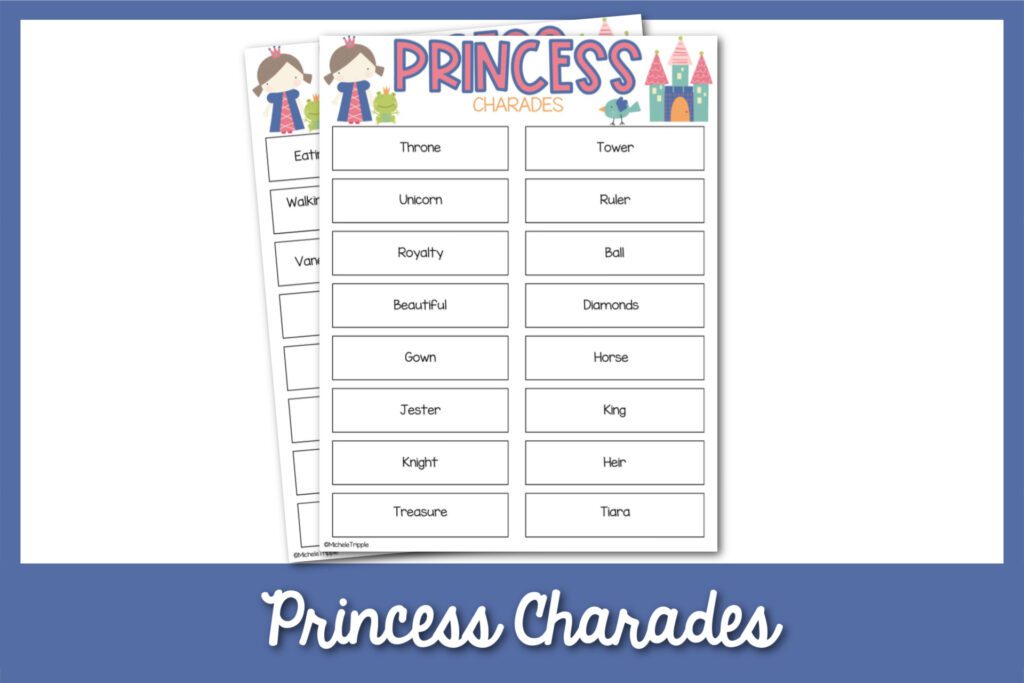 Princess Charades
If you have little ones at home, you are going to love these princess charades ideas! As a mom, I know how hard it is to randomly come up with charade ideas off the top of your head!
So, I am here to help you because I have rounded up over 100 princess charade ideas for you and the kids to have fun acting out together.
These are great for birthday parties, getting together with friends, family game nights, and more!
To save you time, all you have to do is download and print our princess charade ideas, and you are ready to play in minutes! Grab these below!
And if your family loves charades, be sure to grab our other reader favorites like Thanksgiving charades, animal charades, and our picture charades. Or you can visit a list of all our charades games here for more ideas!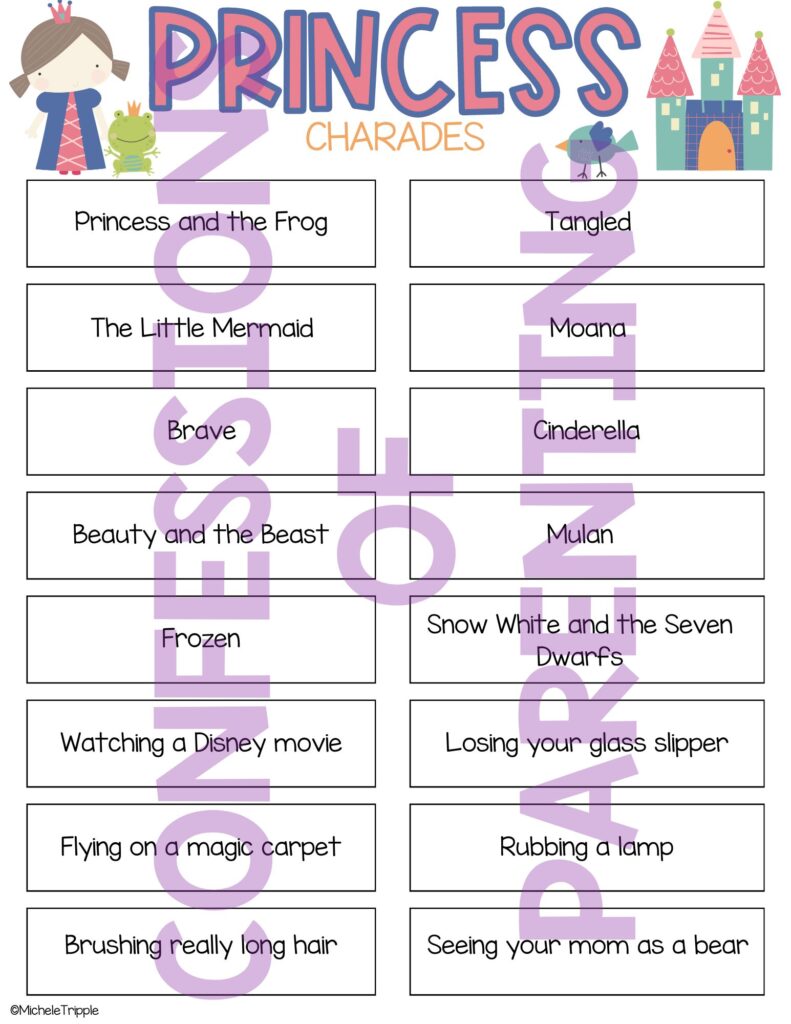 What are Princess Charades?
Princess charades is a type of charades games but it is all about Princesses.
You will select a word and try to get your team to guess what it is as you act it out before the timer runs out. This game is sure to be really fun as you do it together as a family and create lots of laughter and everlasting memories.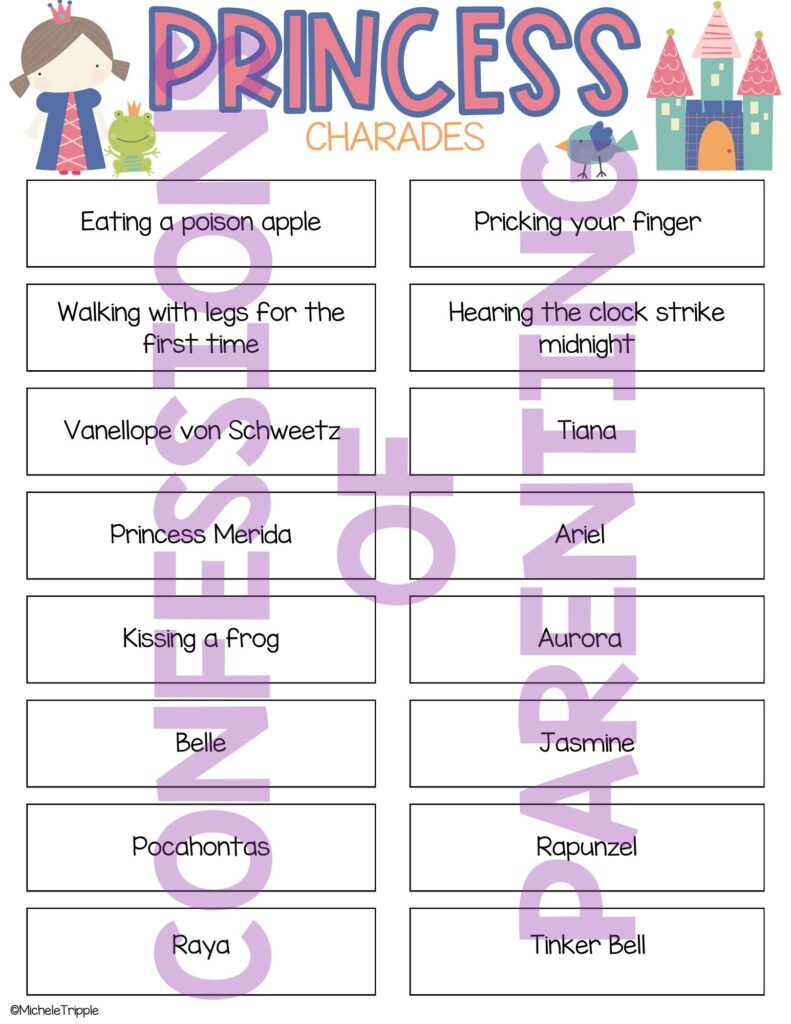 Why I Love Charades
Charades is one of my favorite family bonding activities! I love it for so many reasons!
Charades is easy to play and you can adapt kids of all ages!
No mess and ready to play in minutes, thanks to these easy printable princess charade cards!
Fun for everyone!
Your family will be talking about how fun it is to play!
Ultimate Charades Bundle!
Do you want to Grab the Ultimate Charades Bundle with over 23 themed charades games? Grab it now before the price increases!
How to Play Charades
Divide the group into 2 or more teams. If you have a large group you may want to divide into more teams so that everyone has a chance to guess and play.
Choose a team to go first! You can choose this however you would like. Maybe whoever guesses the closest number, whos birthday is next or who has the oldest member on their team. It is really up to you!
To start, one actor will draw a superhero charade idea out of the bowl. They have the predetermined amount of time to act out the clue and try and get their team to guess it. They may not use their mouth at all. That mean no reading lips or sounds! If their team guesses correctly within the allotted time their team gets a point.
If they do not guess correctly then the other team gets one guess to steal the point. Remember it is the first guess that is shouted out, so be sure you talk about it as a team and not just shout an answer out.
The game ends when you get to a predetermined amount of points, everyone has a turn to act out, or you run out of cards. The team with the most points wins.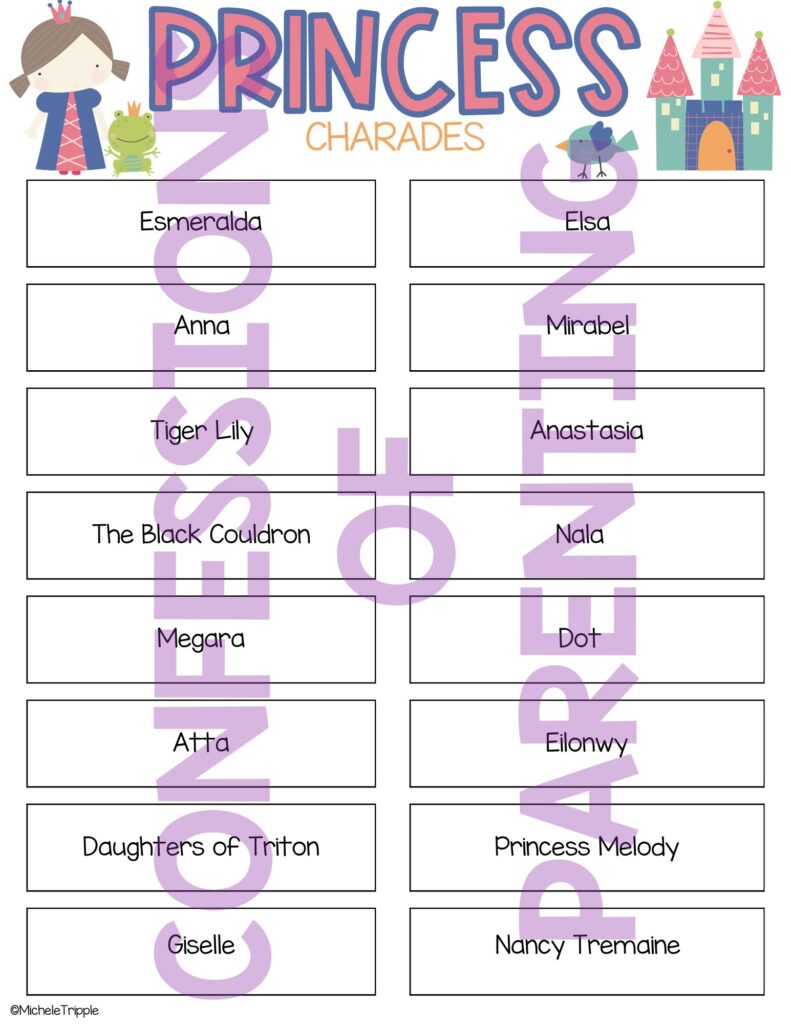 Supplies Needed
Charades Cards
Bowl
A way to keep score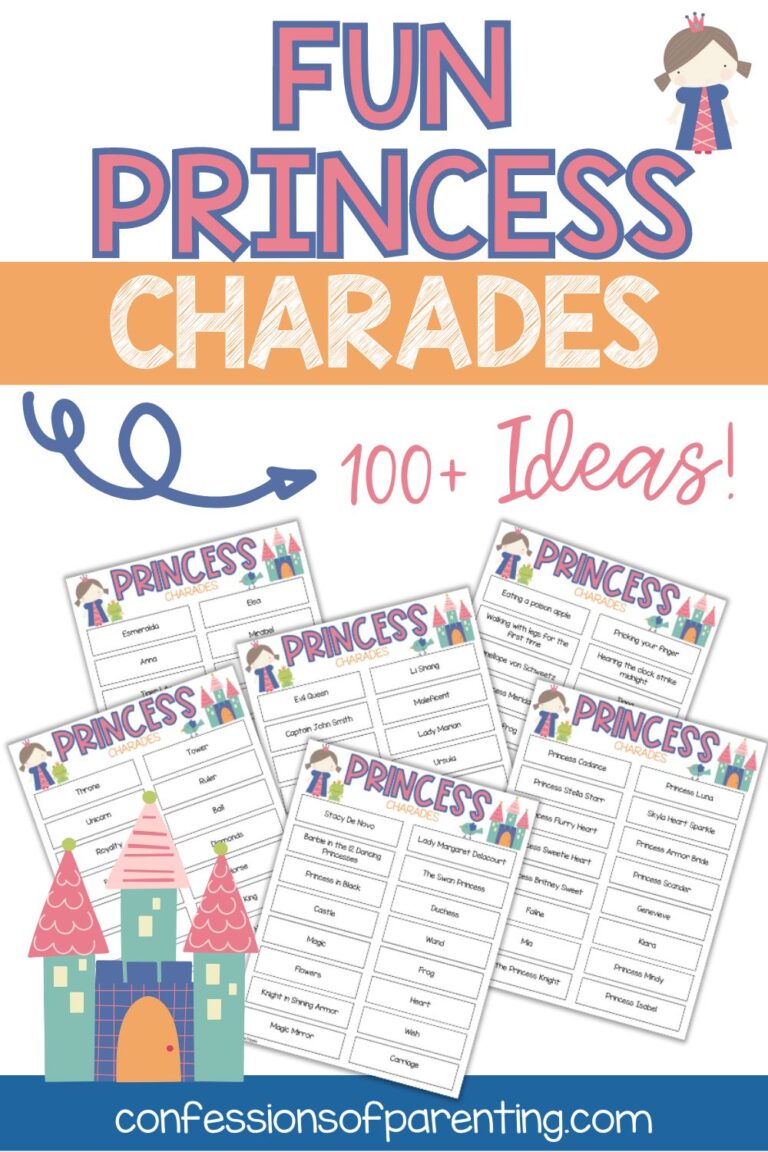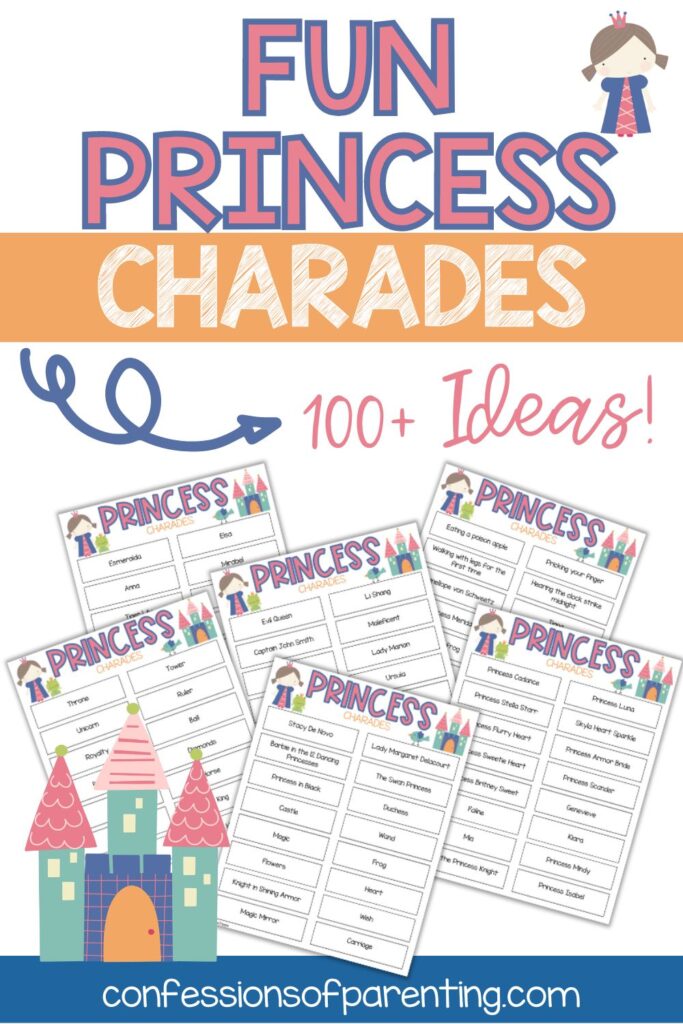 Tips for Playing Charades
Be sure everyone knows the rules prior to starting.
Ue a timer to keep track or the time.
Be sure to tell everyone how many words are in the clue by holding up that many figures.
Use simple gestures.
Be silly. Don't be afraid to get into character and really act out the clue.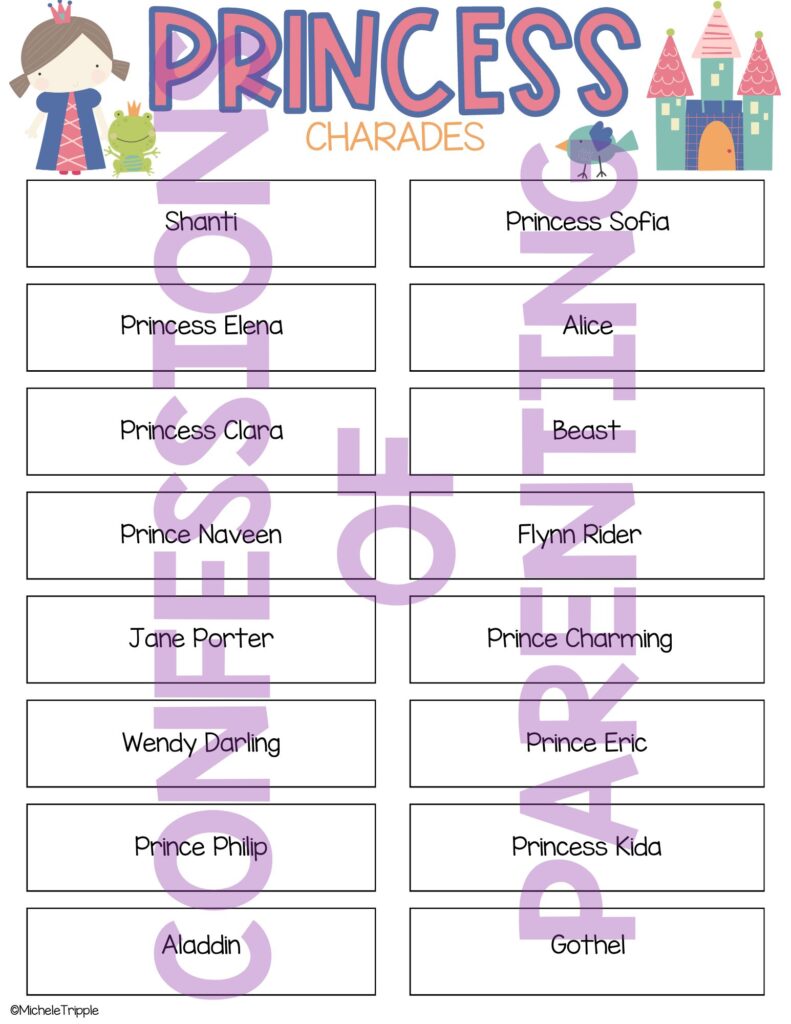 Grab Your Printable Charade Cards Here
Ready to play? Grab these printable cards to get the game started now!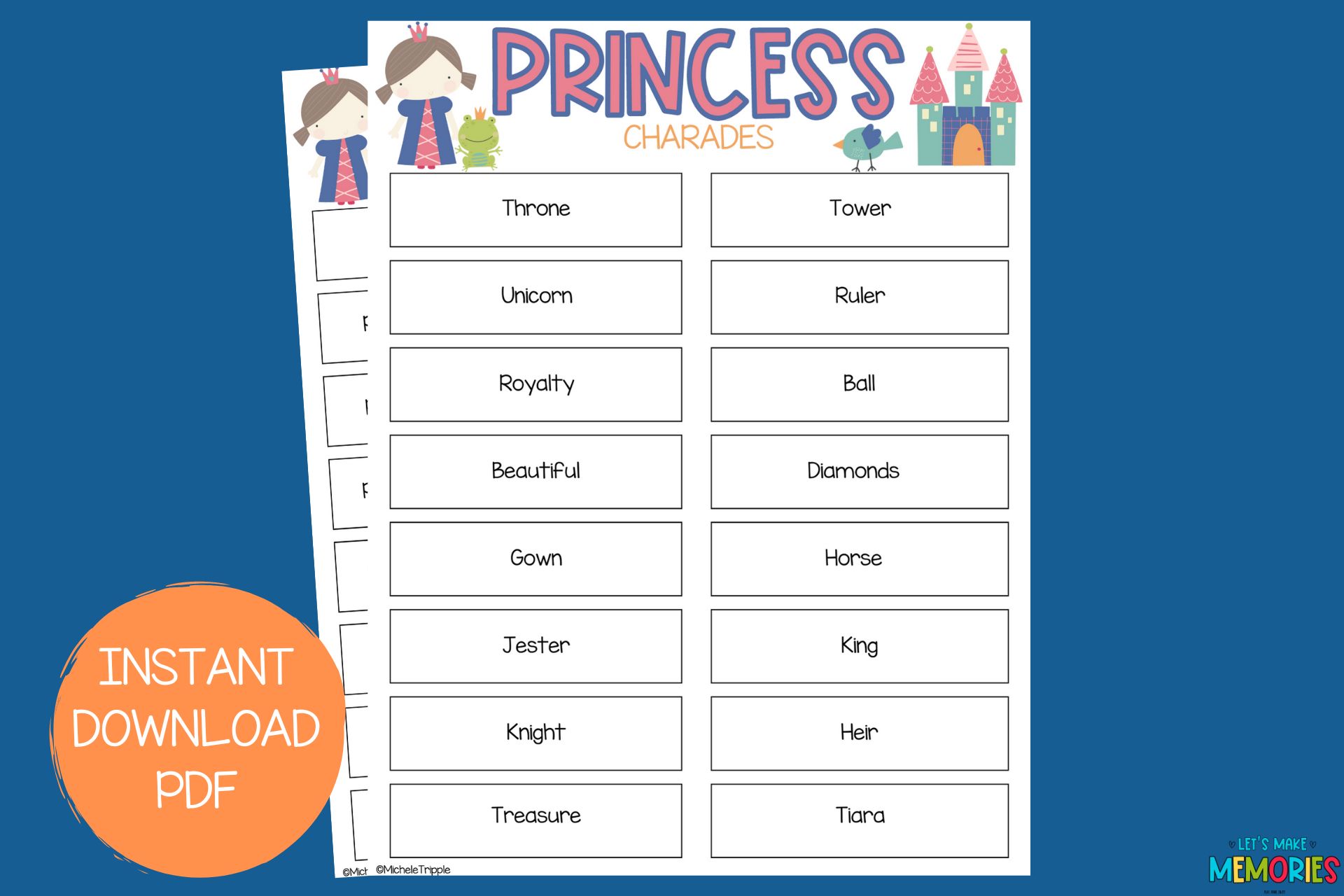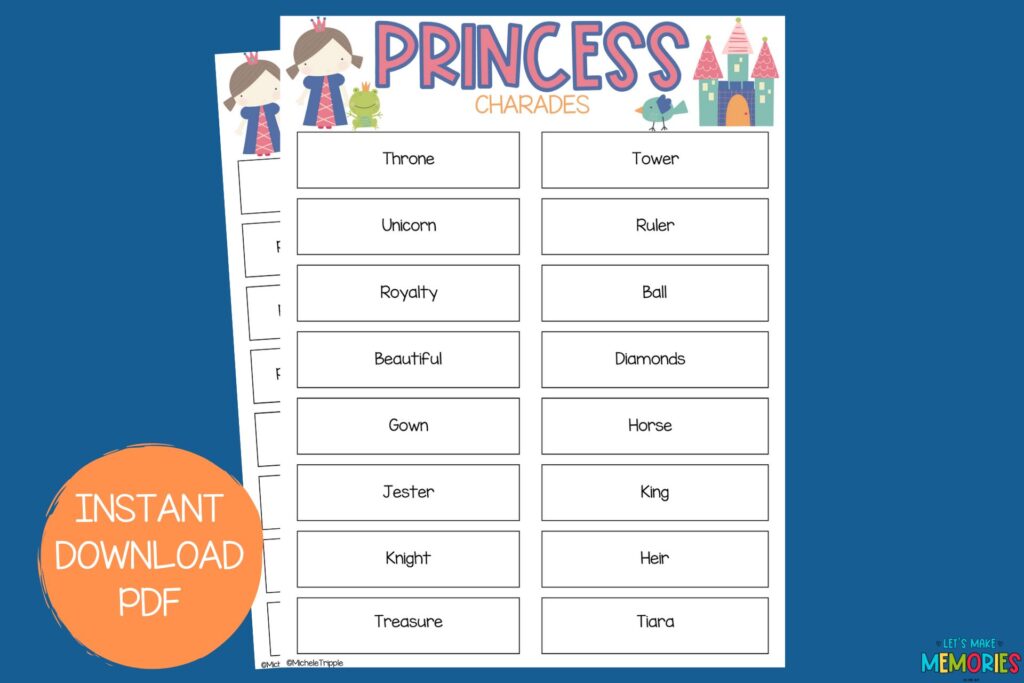 Helpful Tools We Love When Downloading Printables
Printer– I love my HP+ printer that uses Instant Ink. I love it because we can use as much color ink as you want for one low cost starting at $.99/ month for ink. Try it out for free here!
Cardstock- I always recommend printing on cardstock. This makes it way more durable so you don't have to worry about printing it time and time again.
Laminator / Laminating Sheets- Again, for added durability, grab a laminator and laminating sheets so that you can use this again and again!
Scissors (I seriously love these ones)
Dry Erase Pens- Use dry erase pens so that you can wipe your laminated printable clean over and over again for endless use!
Princess Charades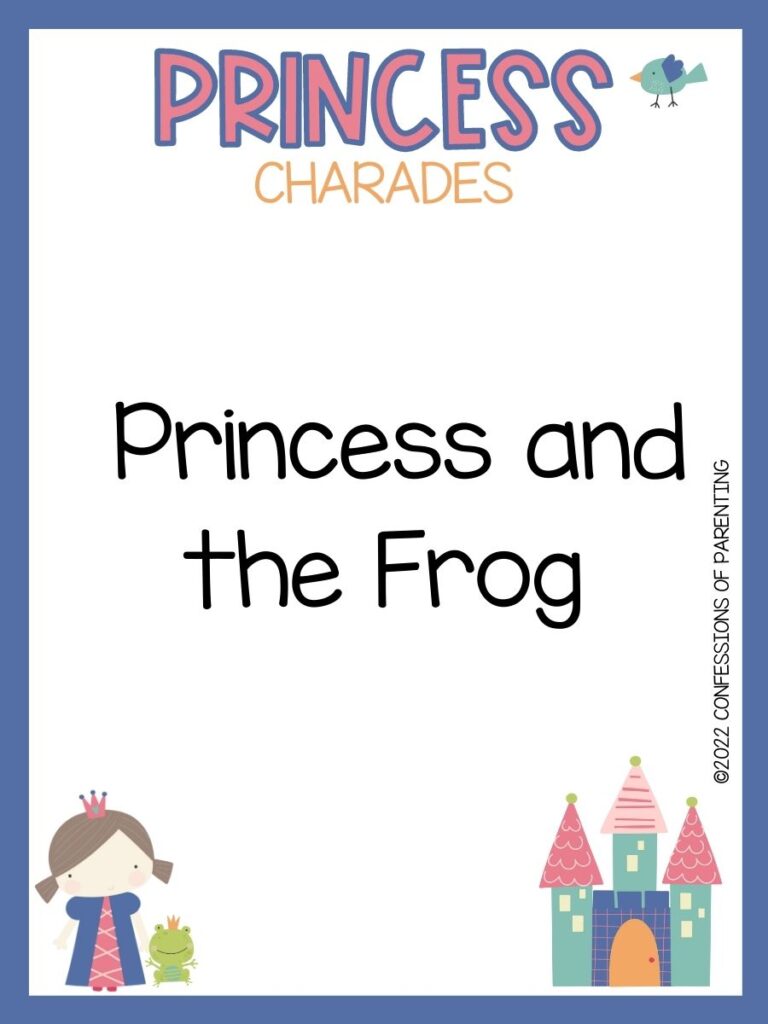 Princess and the Frog
Tangled
The Little Mermaid
Princess in Black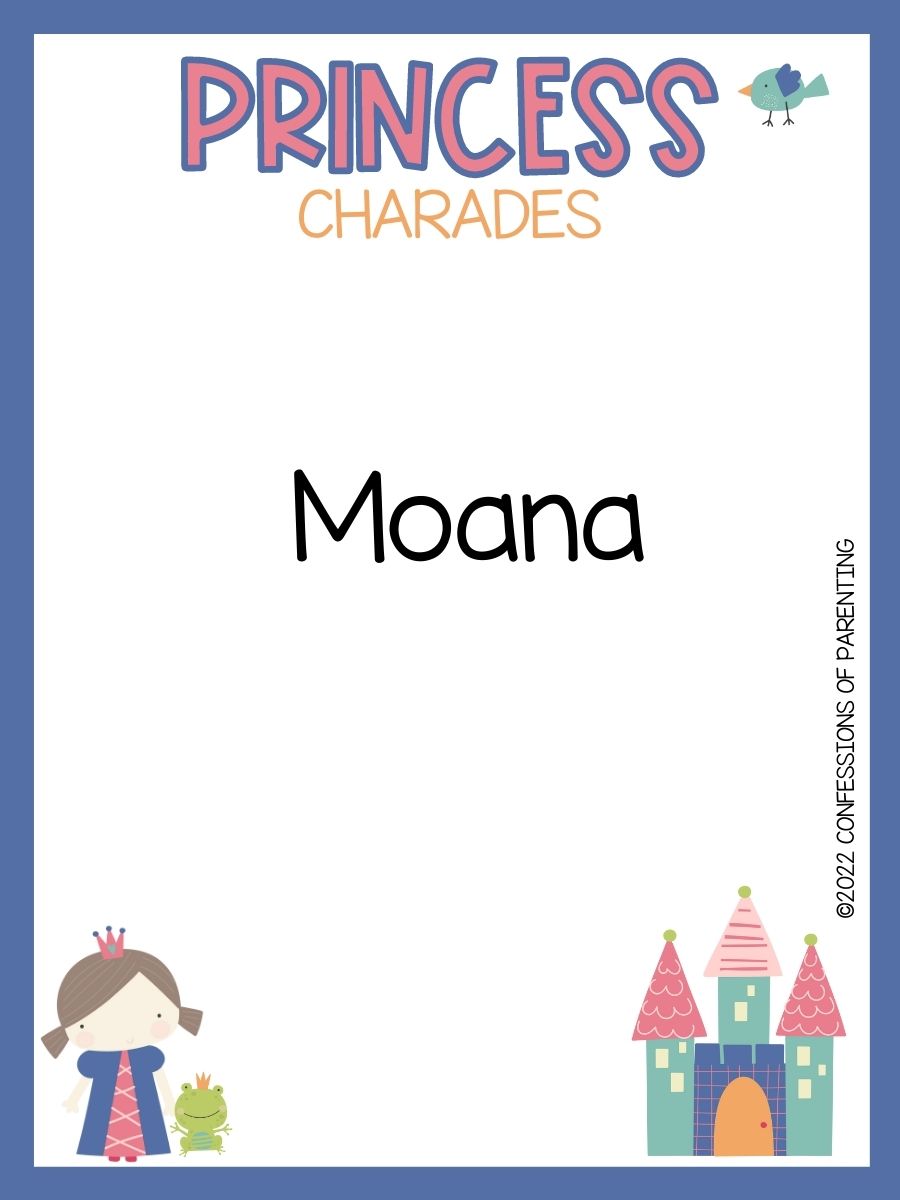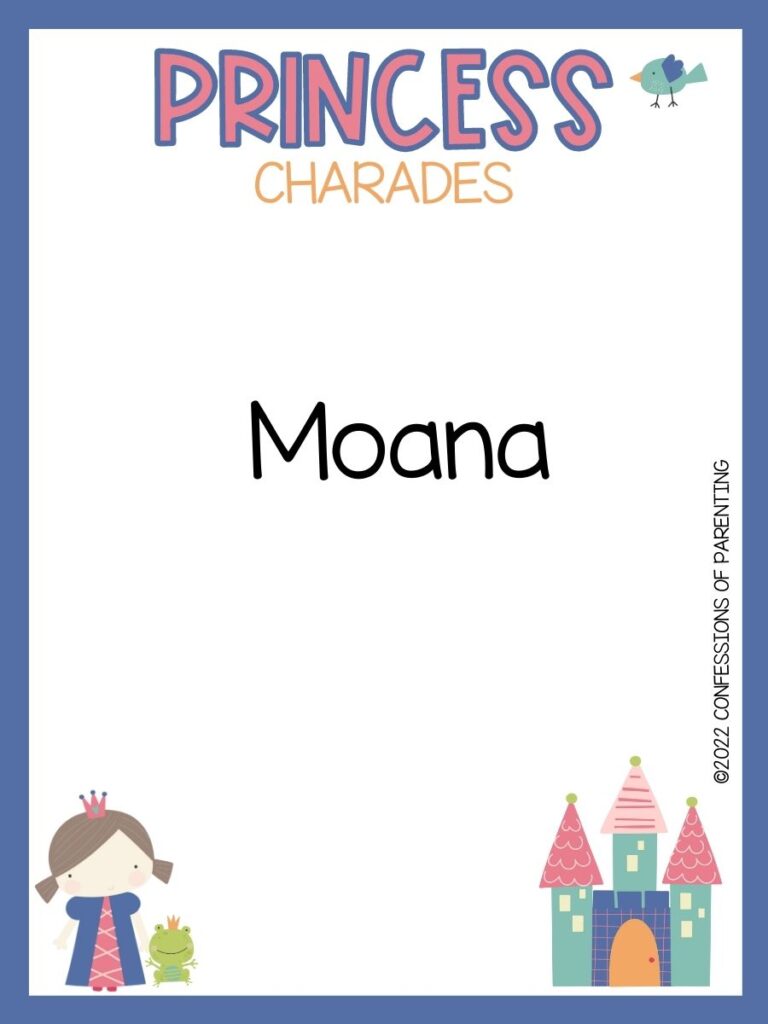 Moana
Brave
Cinderella
Duchess
Castle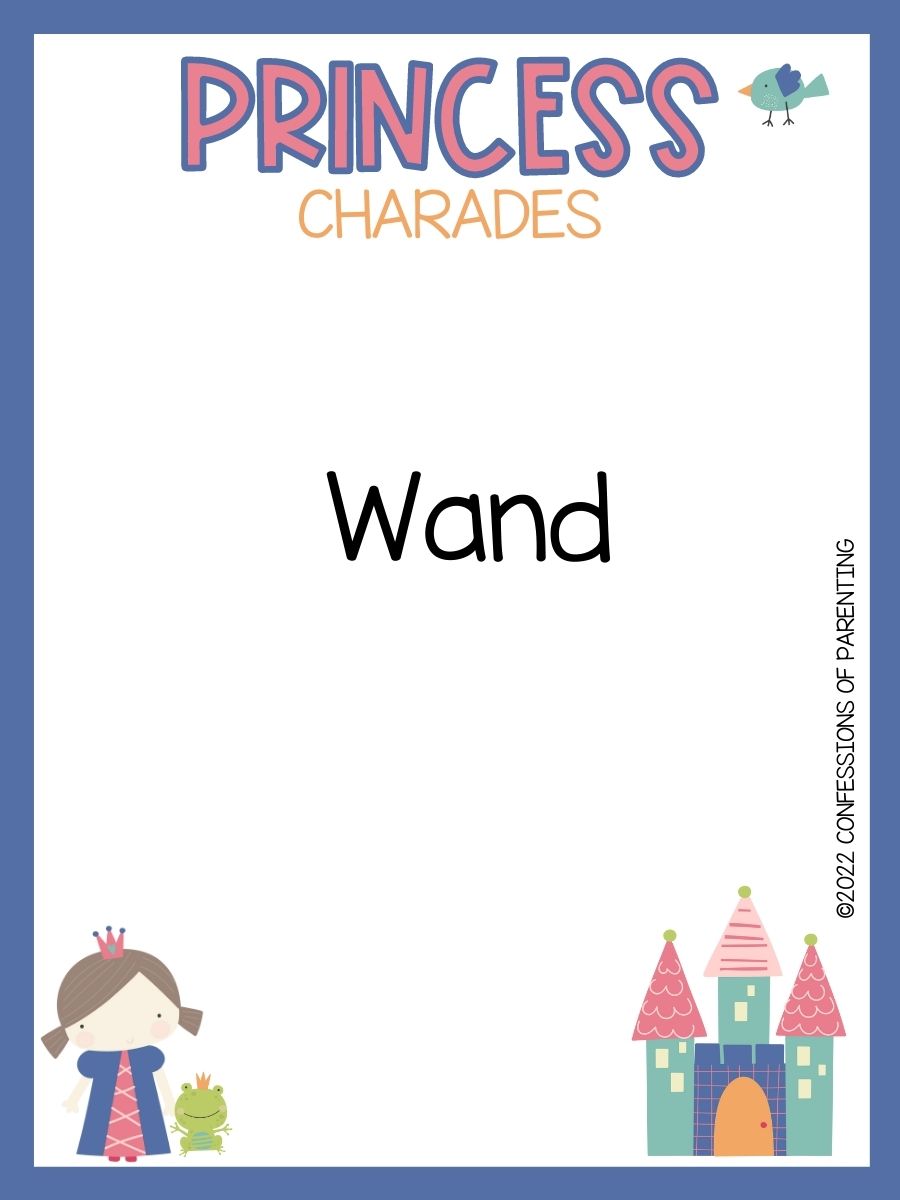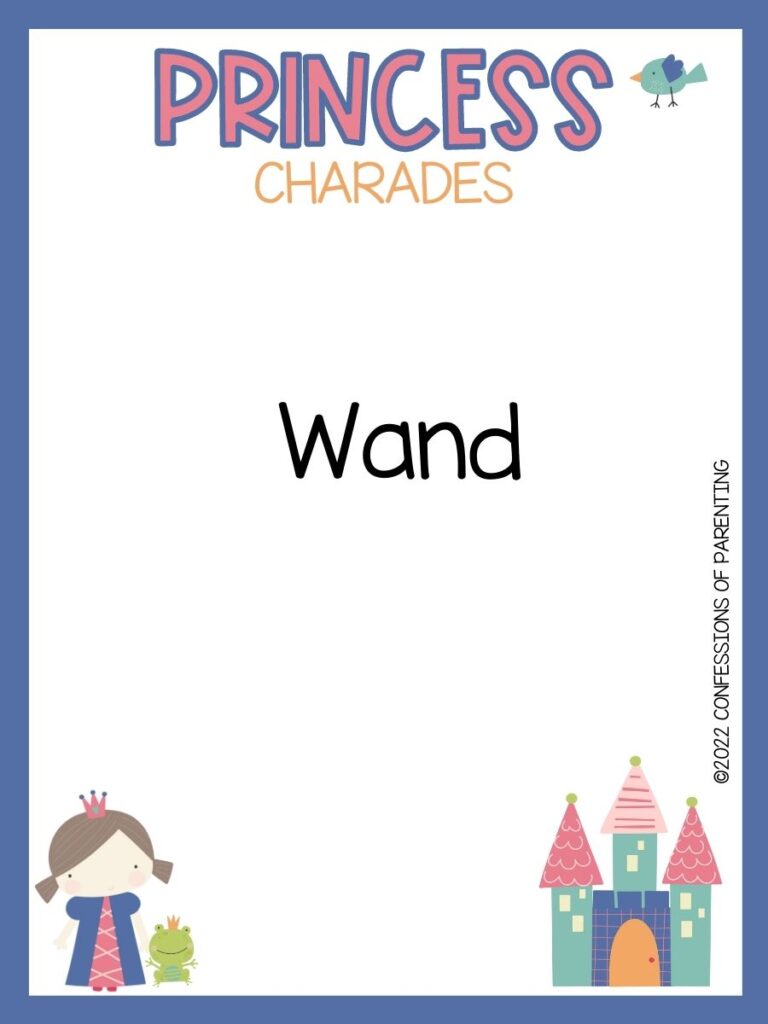 Wand
Magic
Frog
Flowers
Heart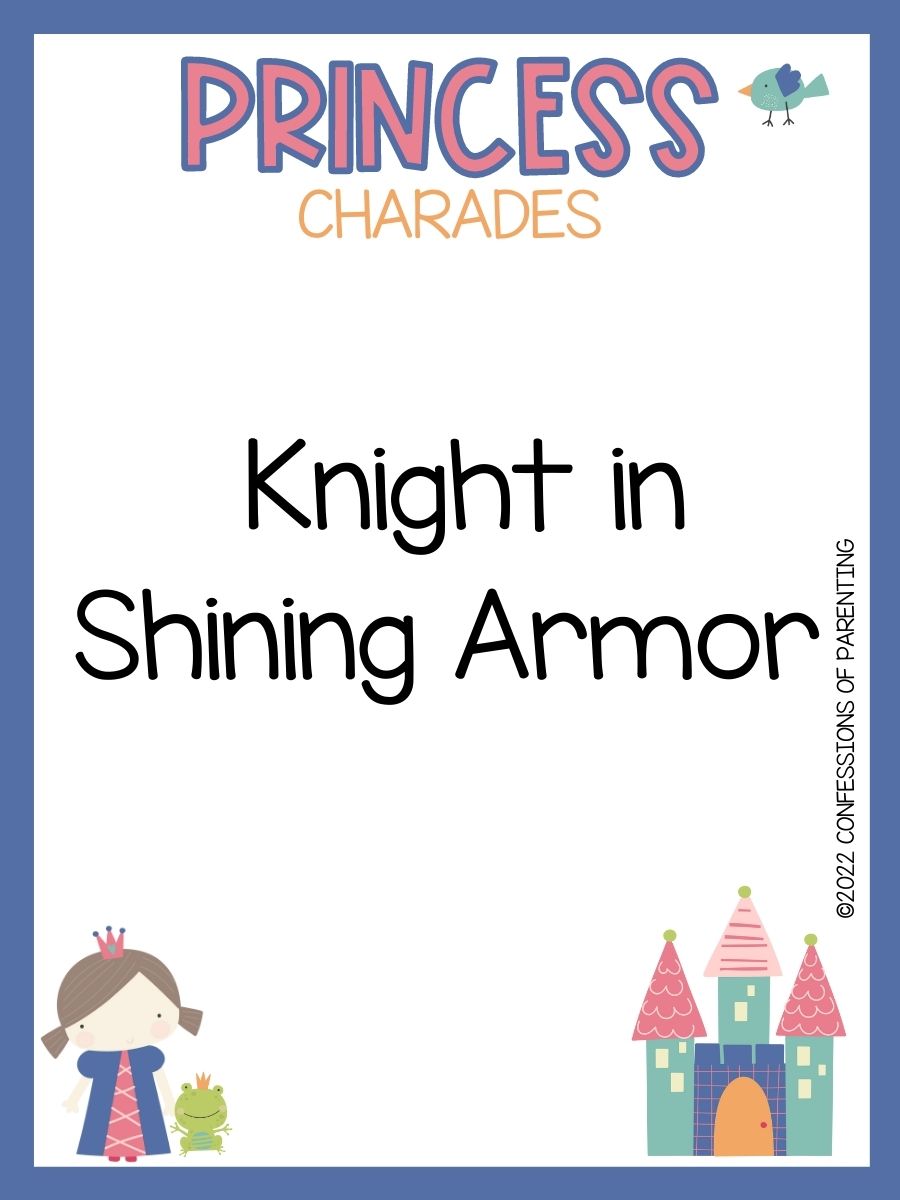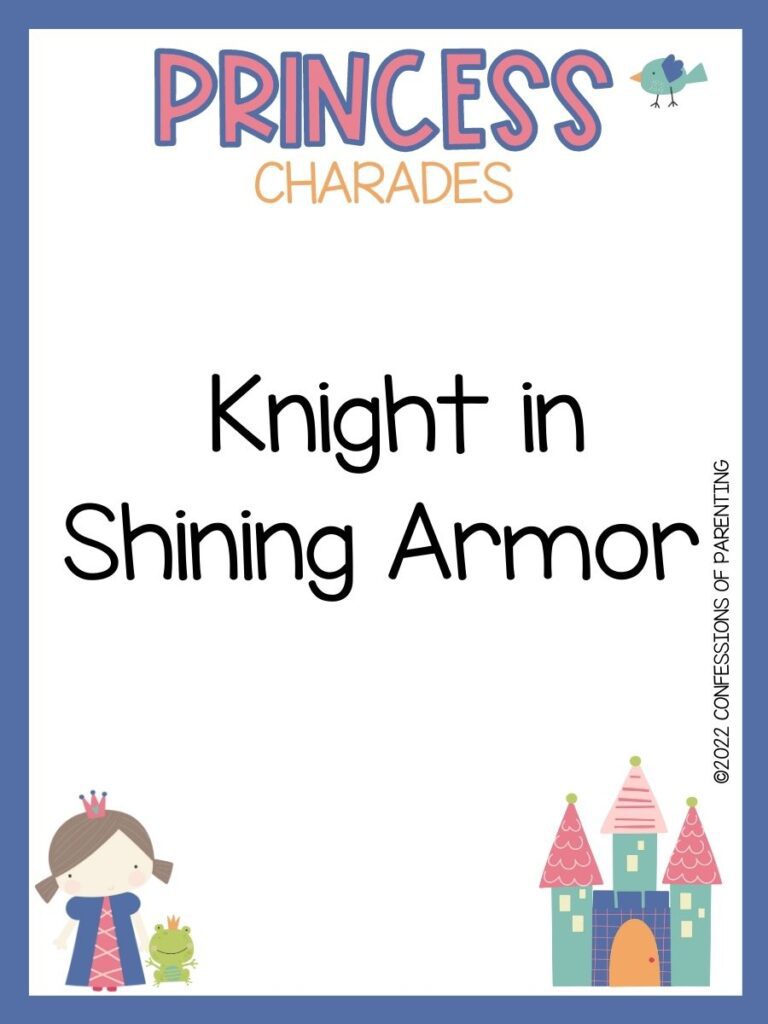 Knight in Shining Armor
Wish
Beauty and the Beast
Mulan
Frozen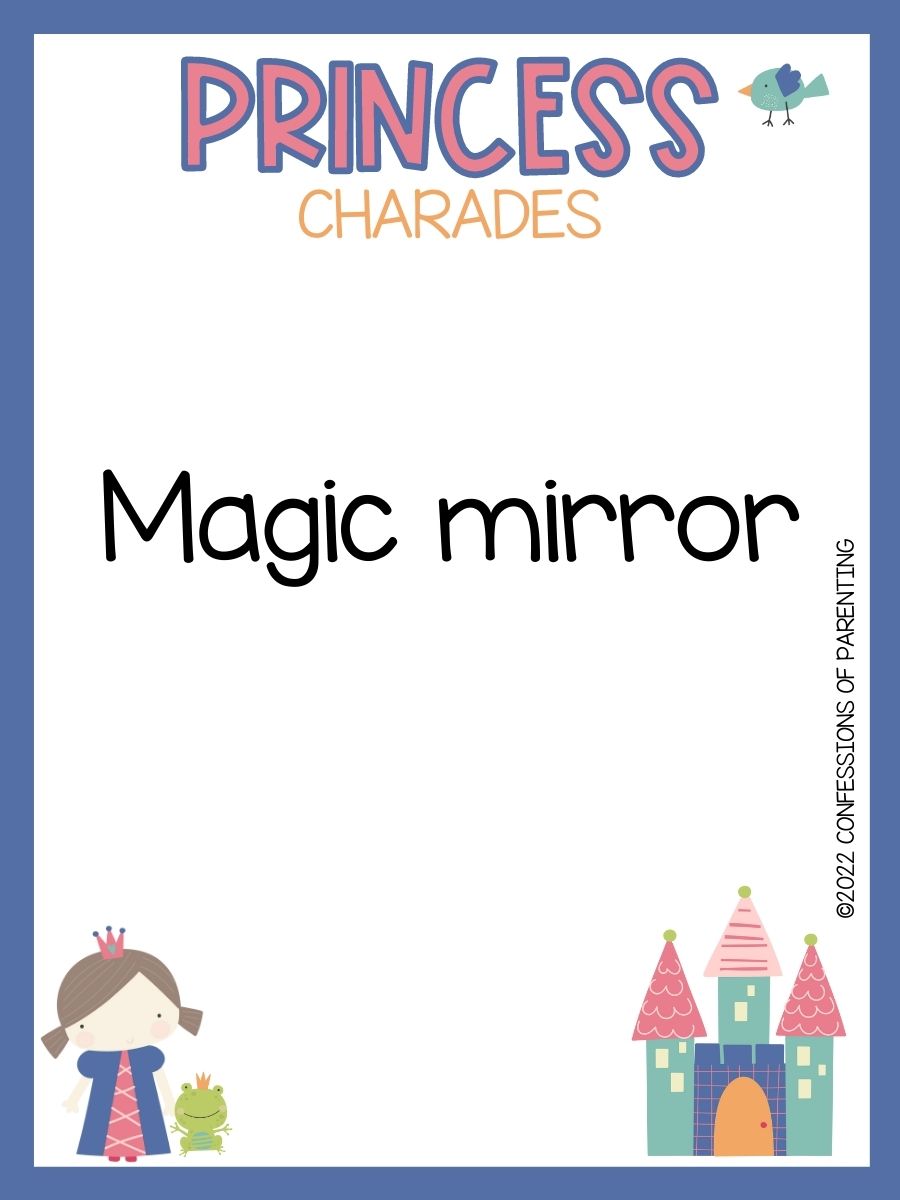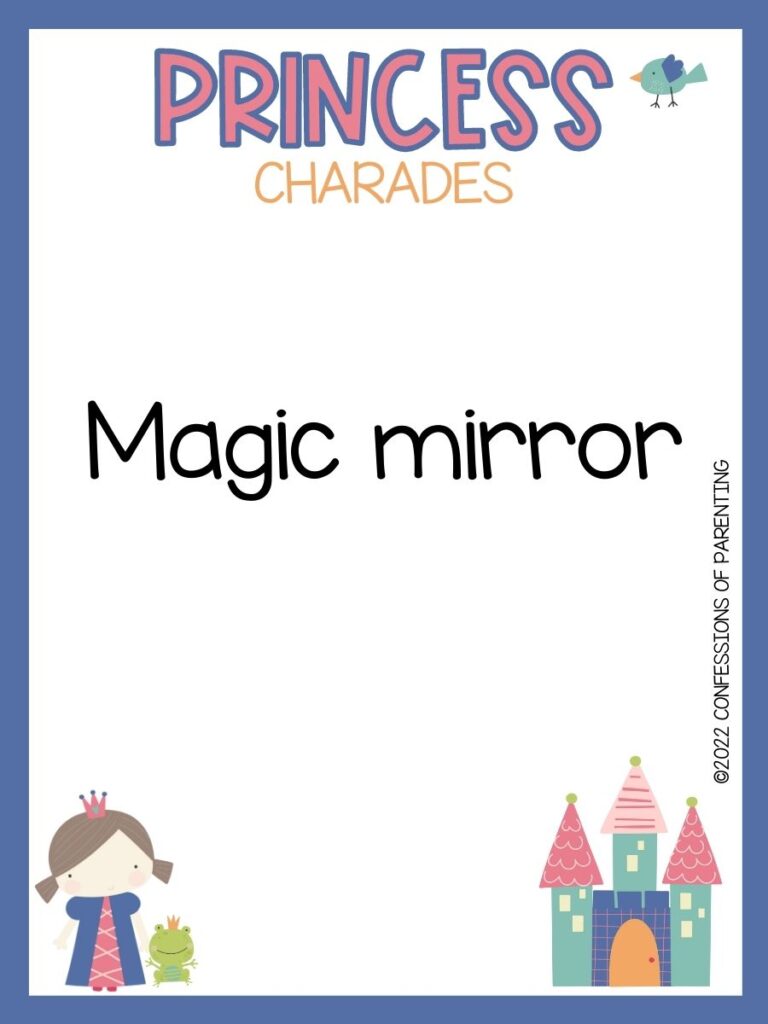 Magic mirror
Carriage
Throne
Tower
Unicorn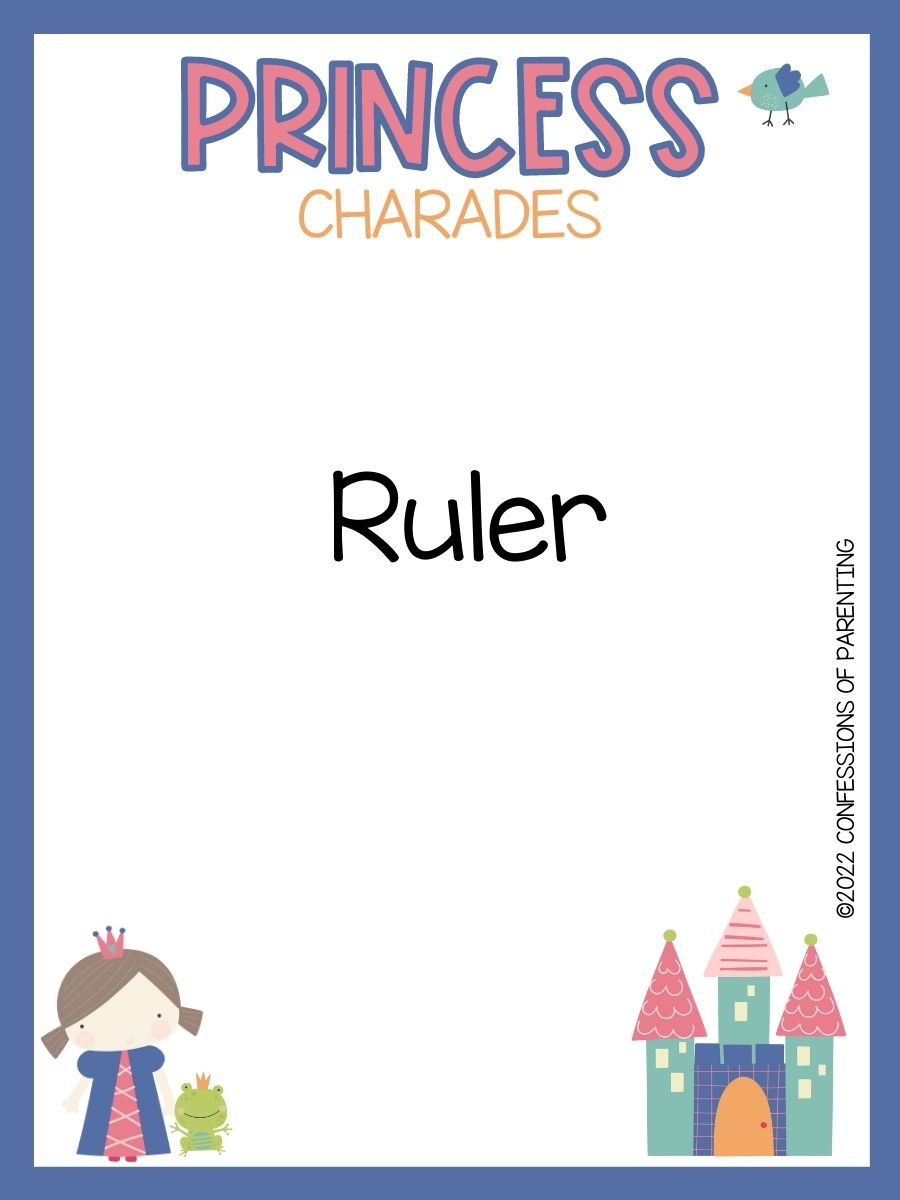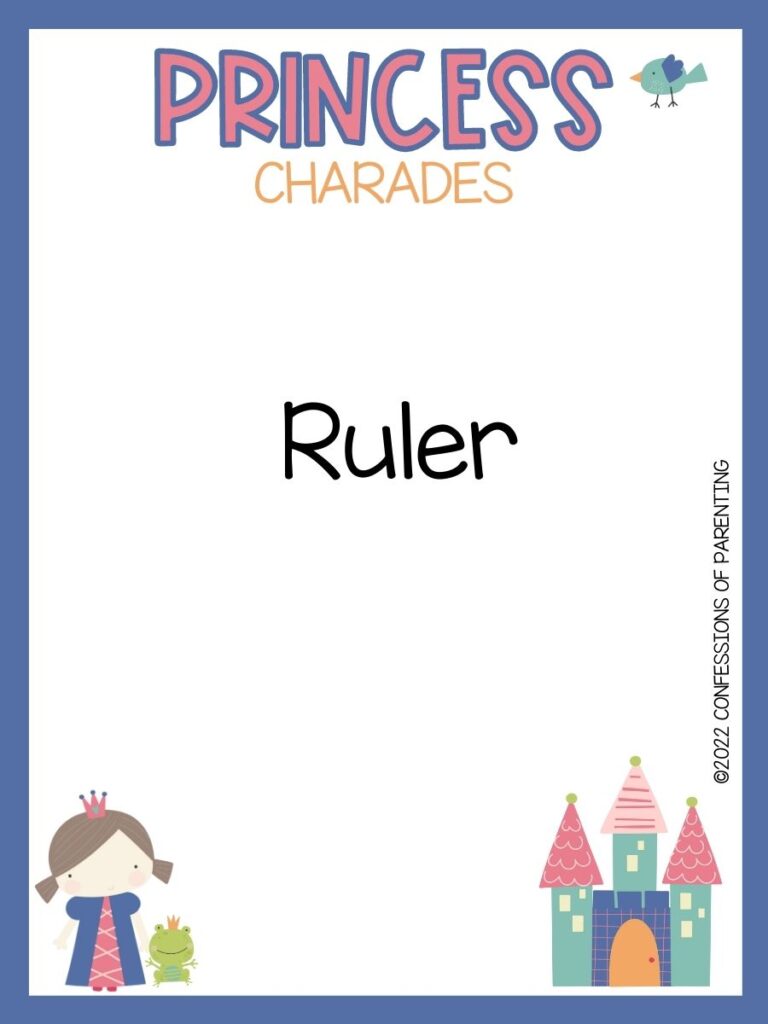 Ruler
Royalty
Ball
Beautiful
Diamonds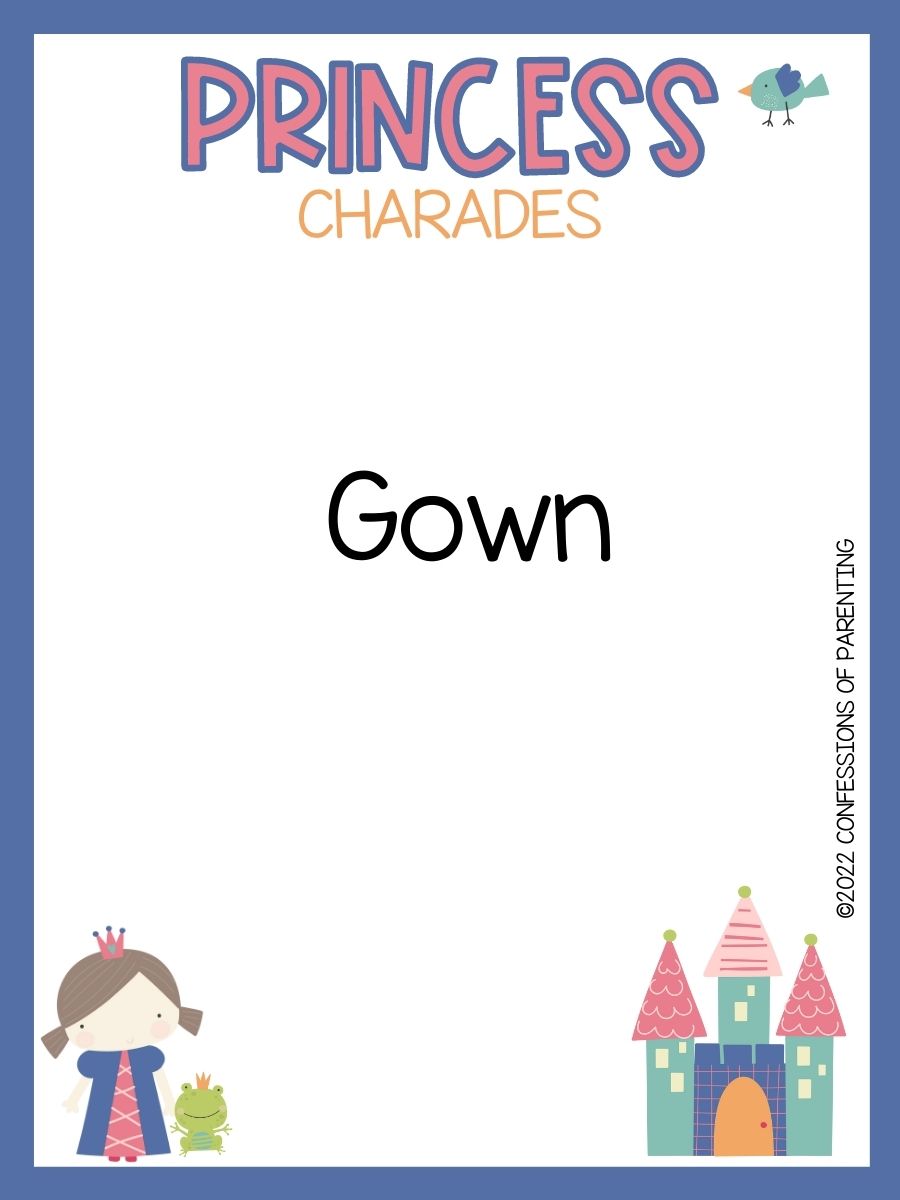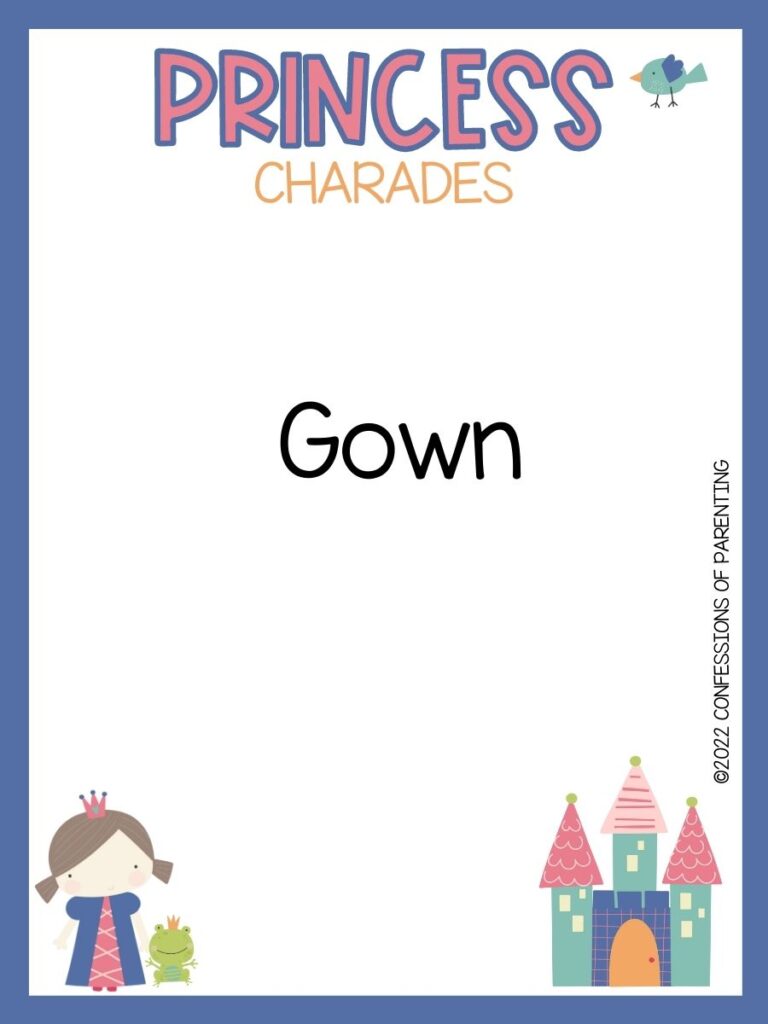 Gown
Horse
Jester
King
Knight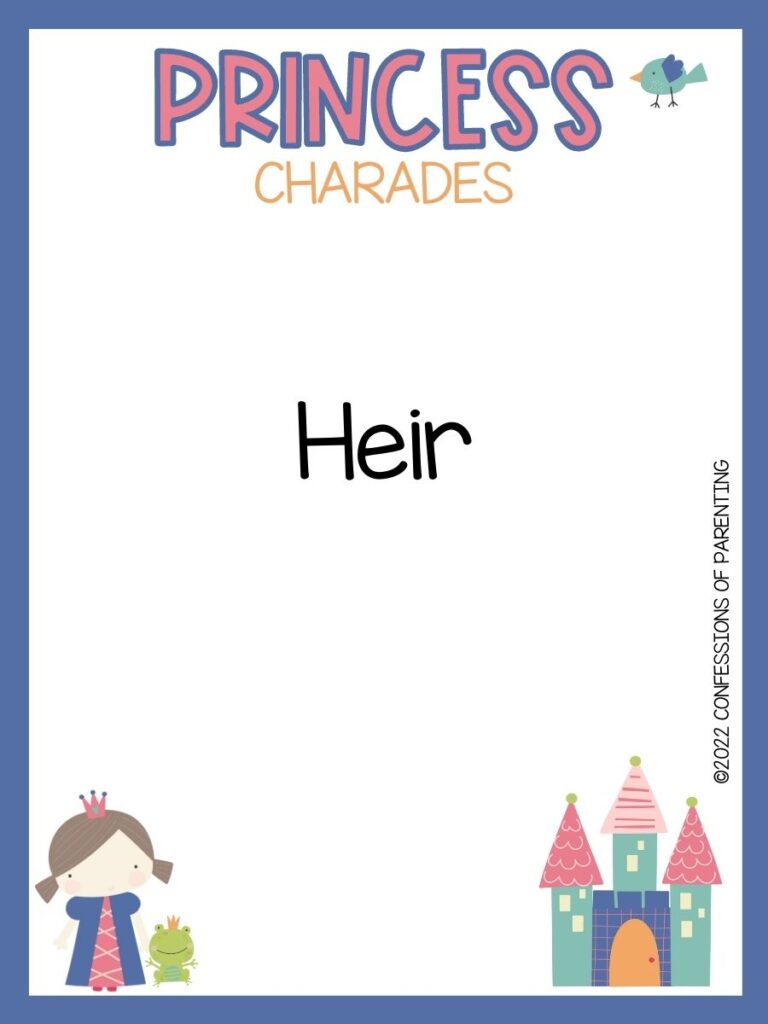 Heir
Treasure
Tiara
Snow White and the Seven Dwarfs
Watching a Disney movie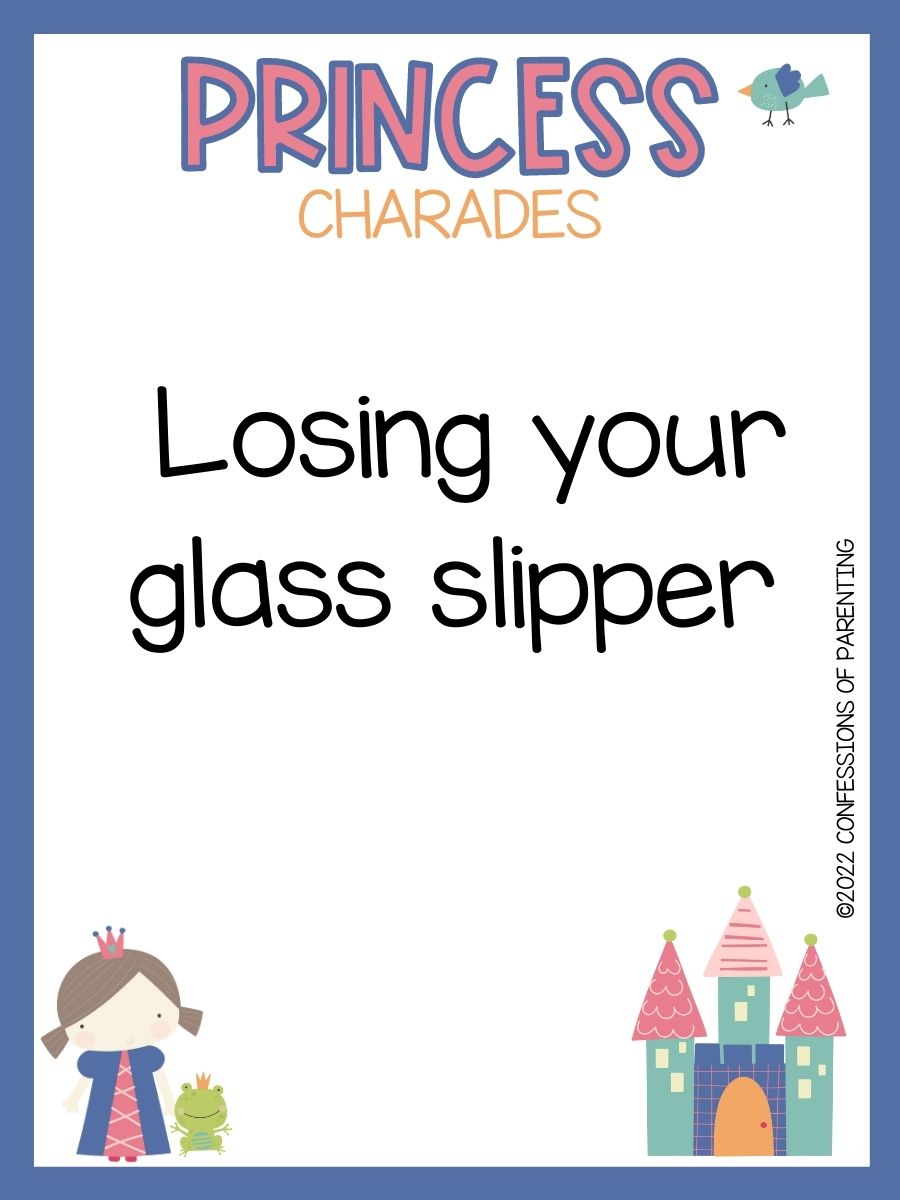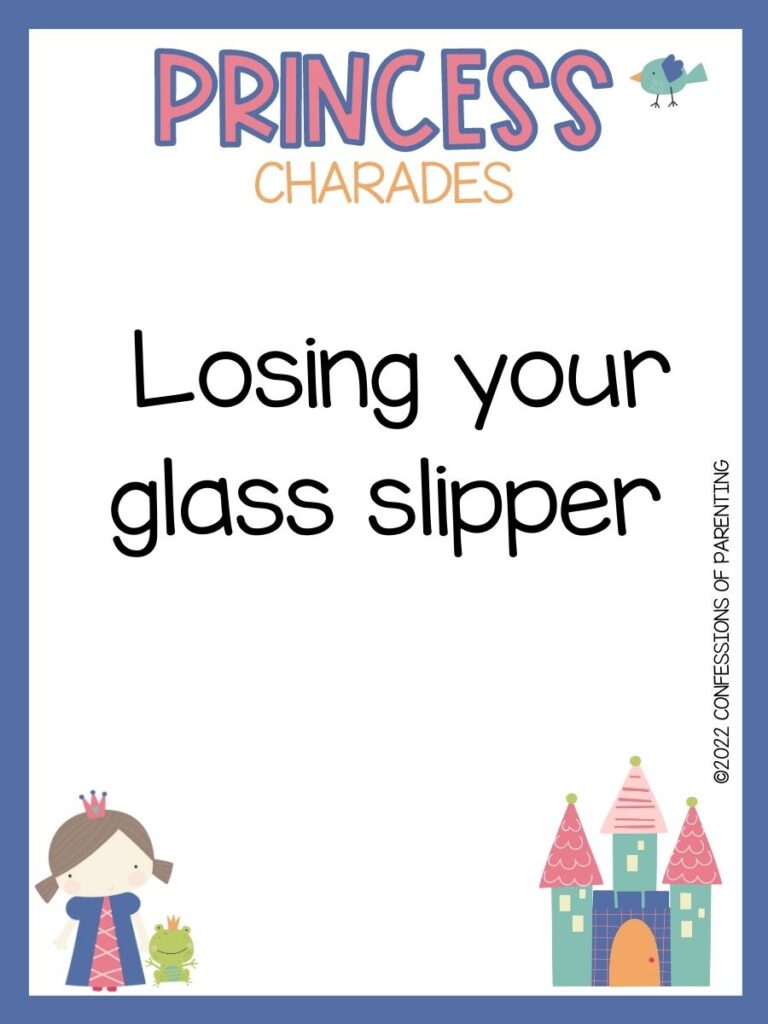 Losing your glass slipper
Flying on a magic carpet
Rubbing a lamp
Brushing really long hair
Seeing your mom as a bear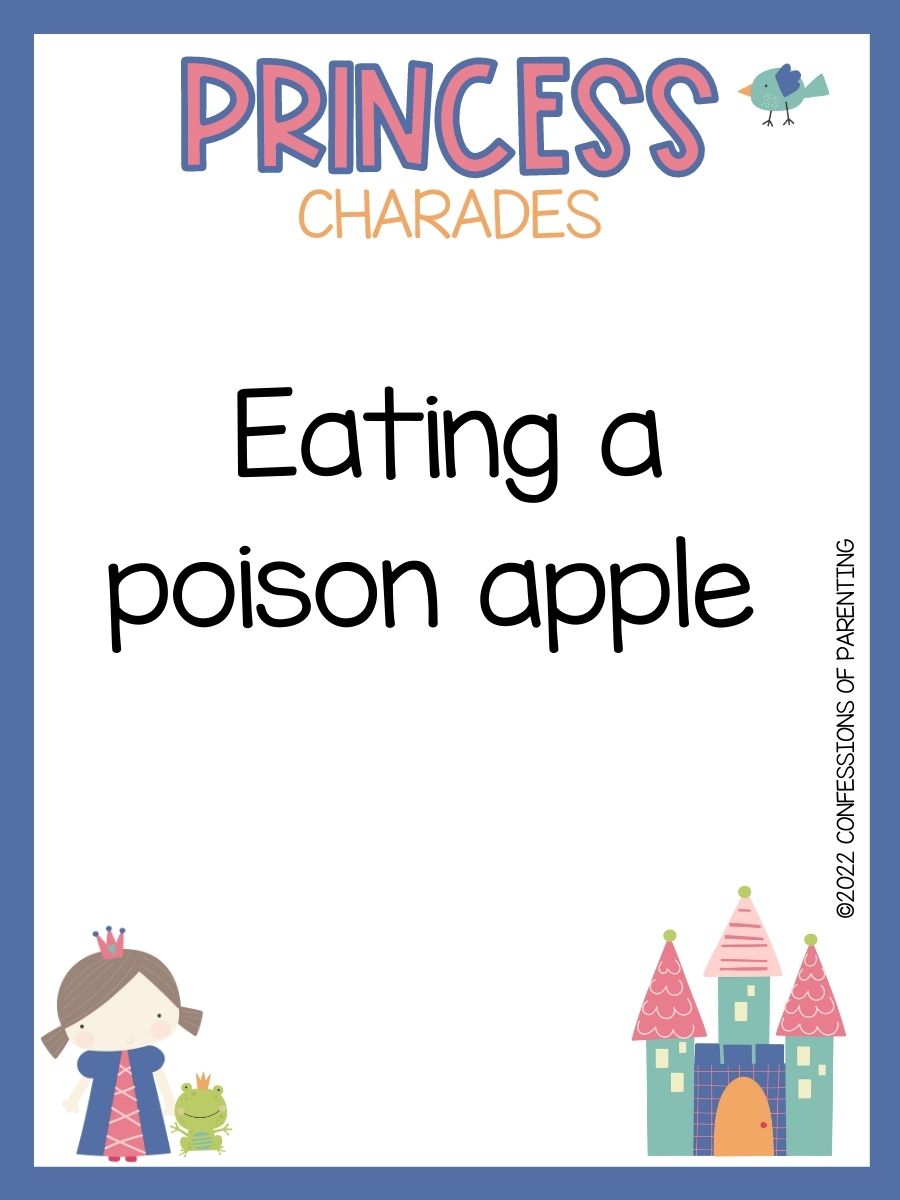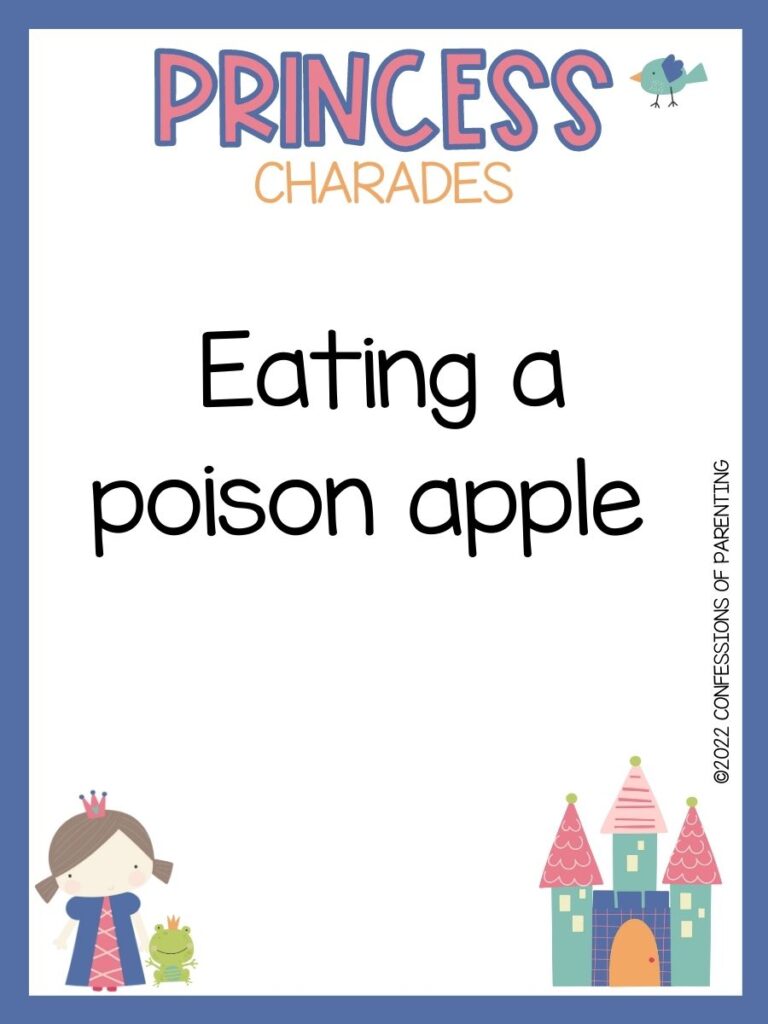 Eating a poisoned apple
Pricking your finger
Walking with legs for the first time
Hearing the clock strike midnight
Vanellope von Schweetz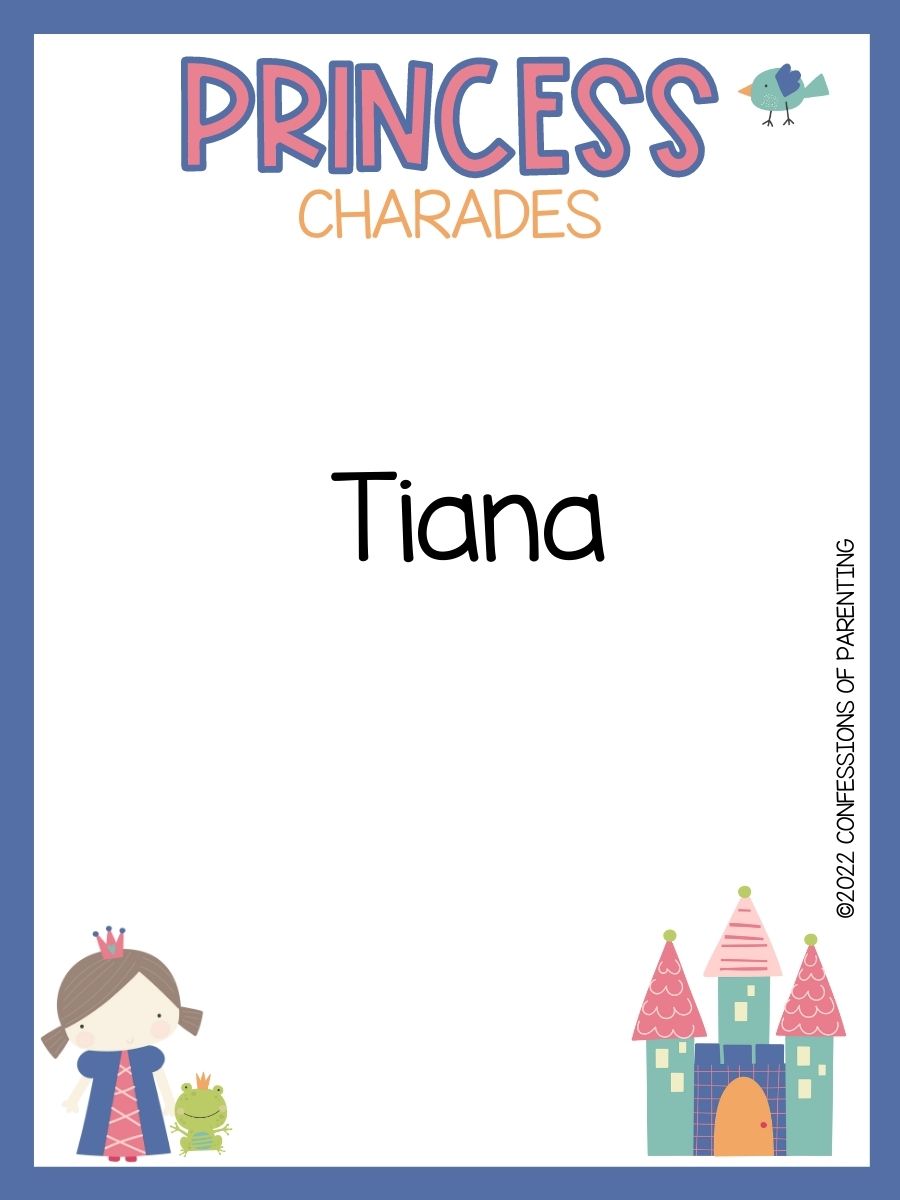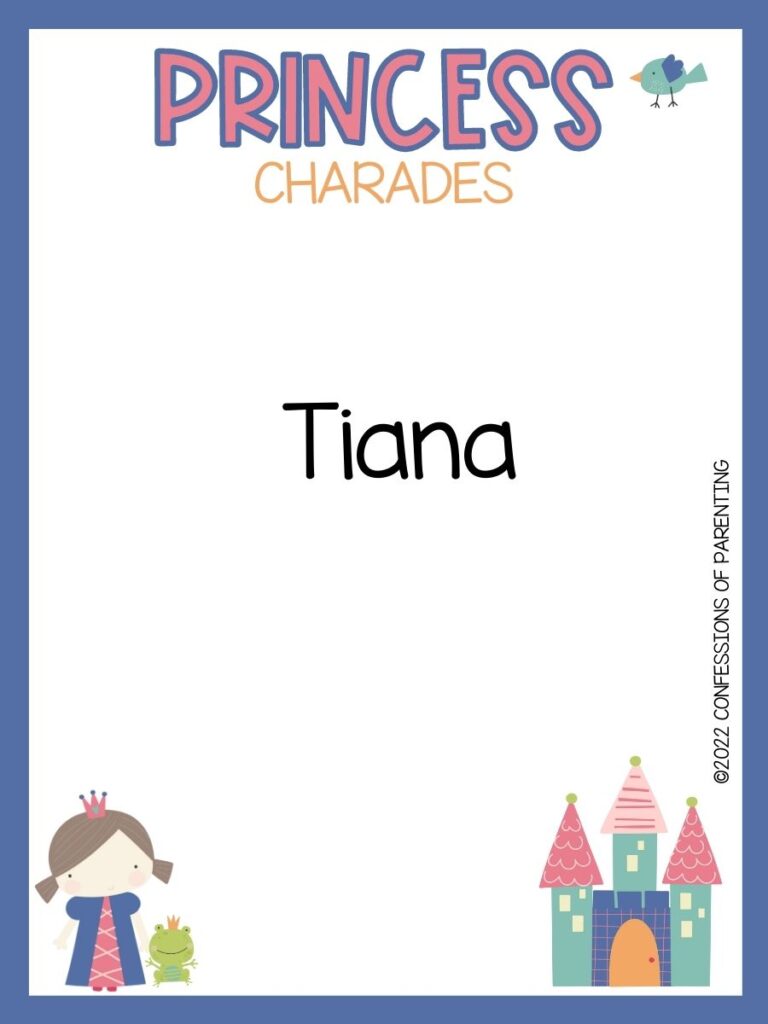 Tiana
Princess Merida
Ariel
Kissing a frog
Aurora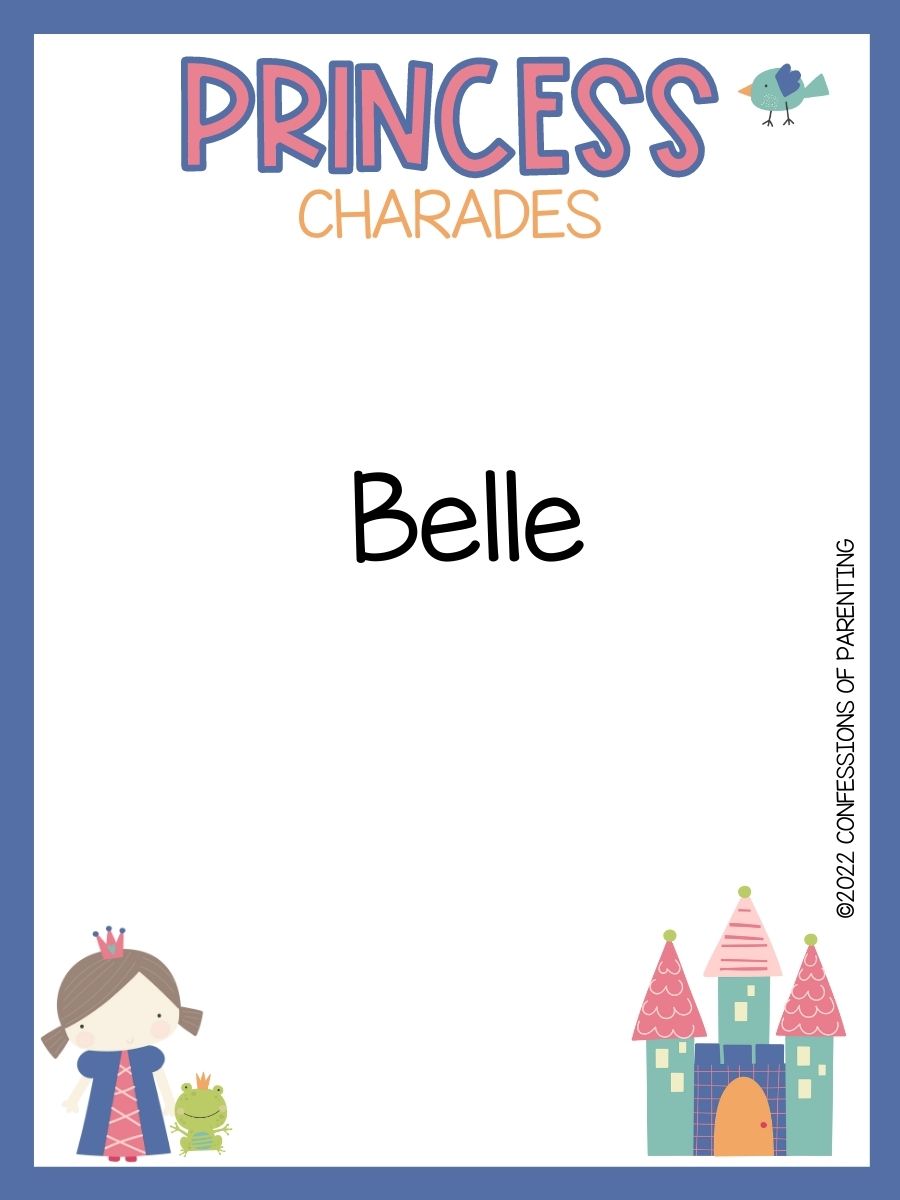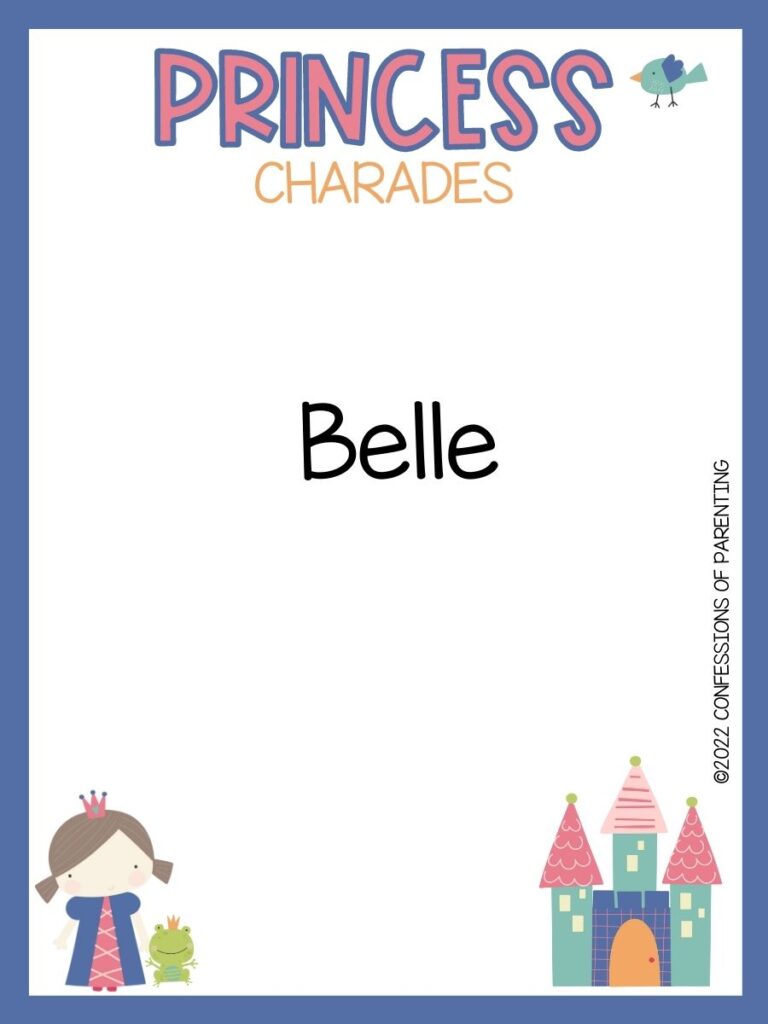 Belle
Jasmine
Pocahontas
Rapunzel
Raya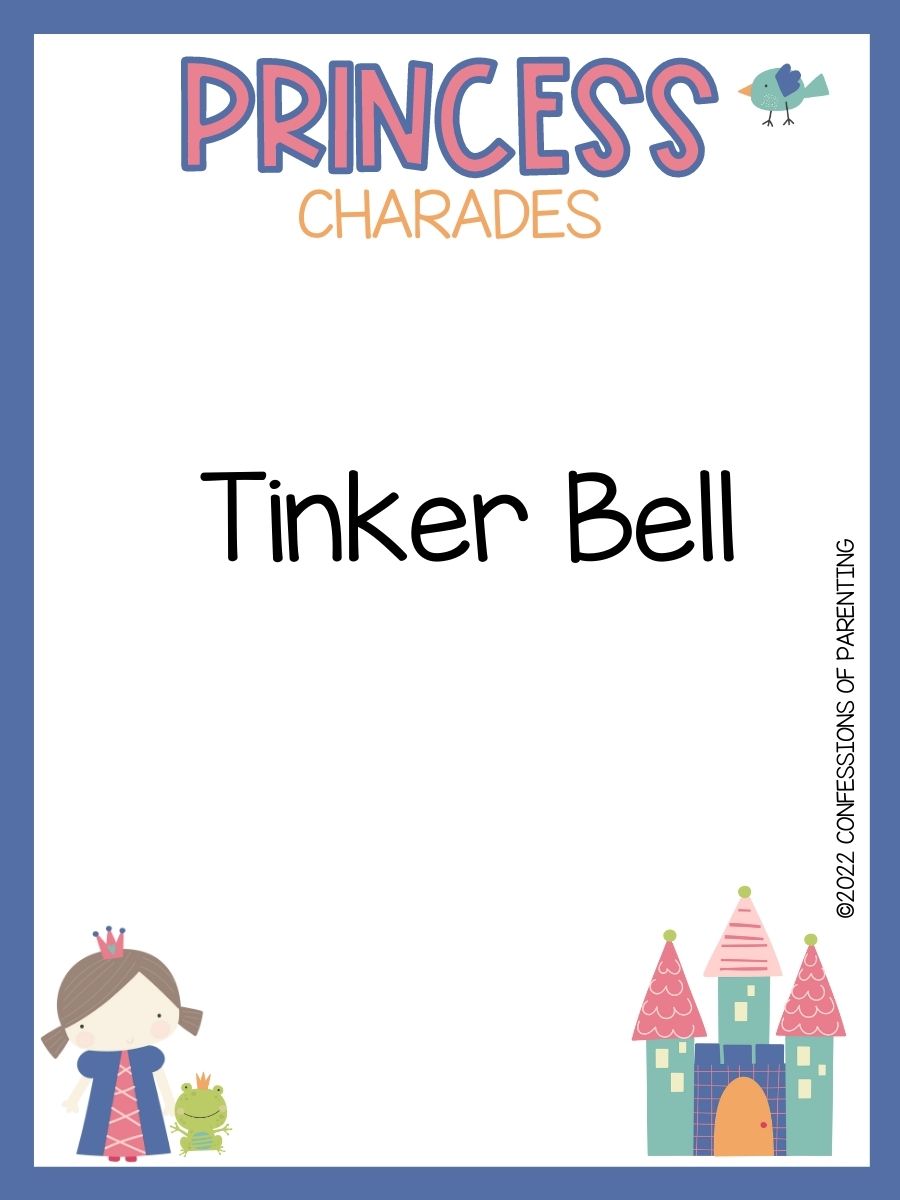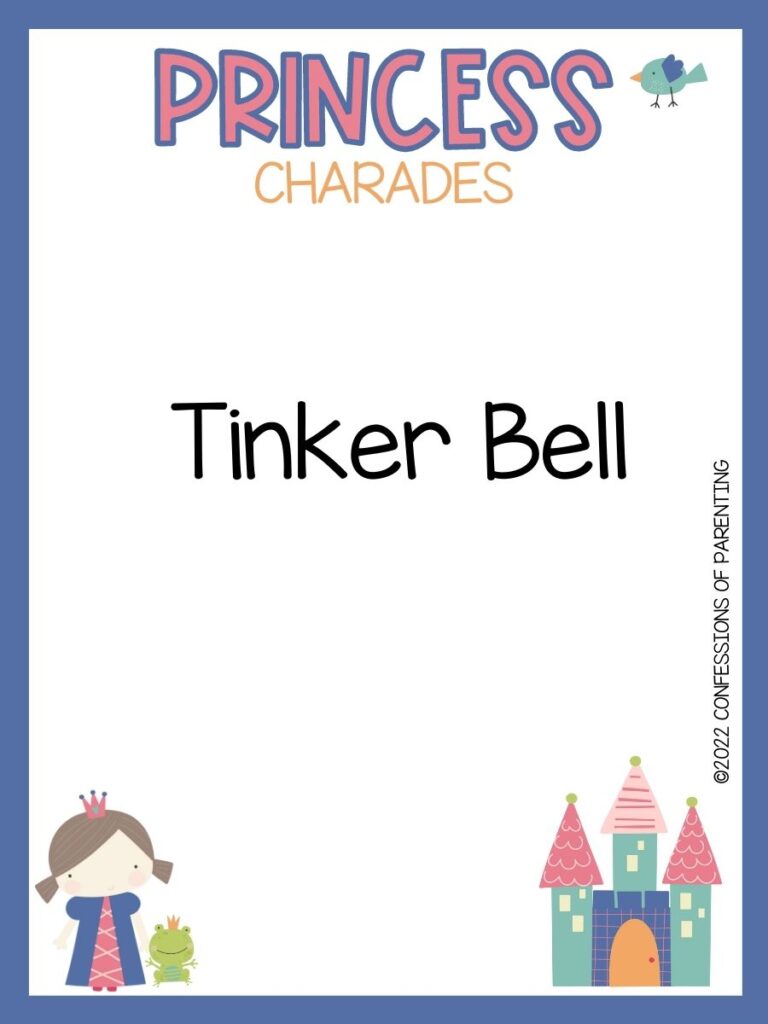 Tinker Bell
Esmeralda
Elsa
Anna
Mirabel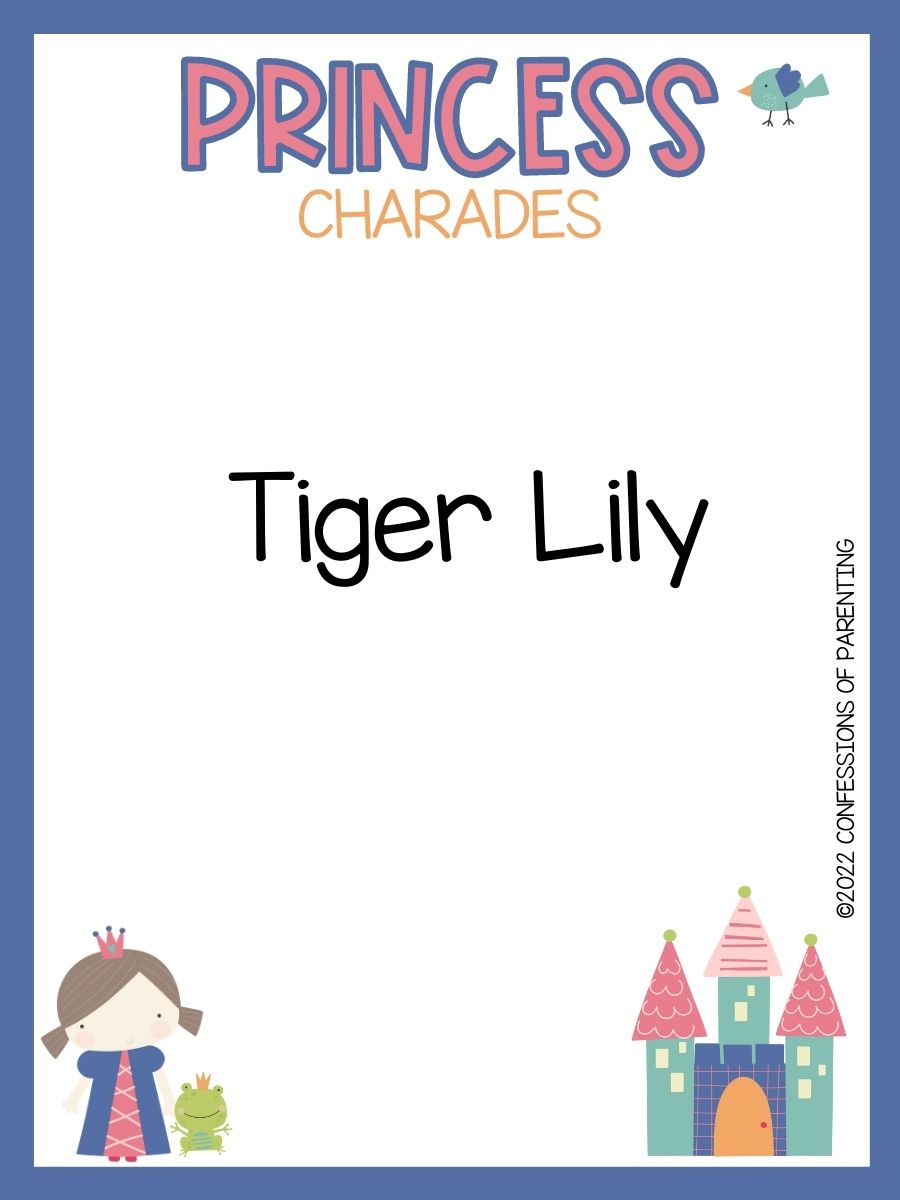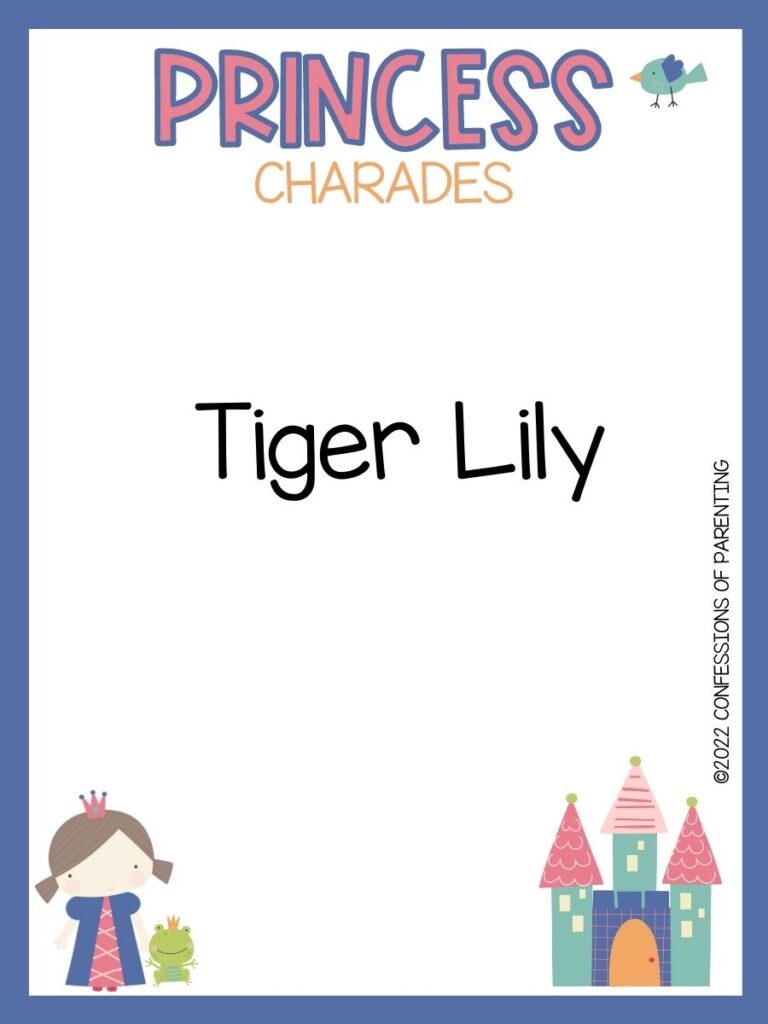 Tiger Lily
Anastasia
The Black Couldron
Nala
Megara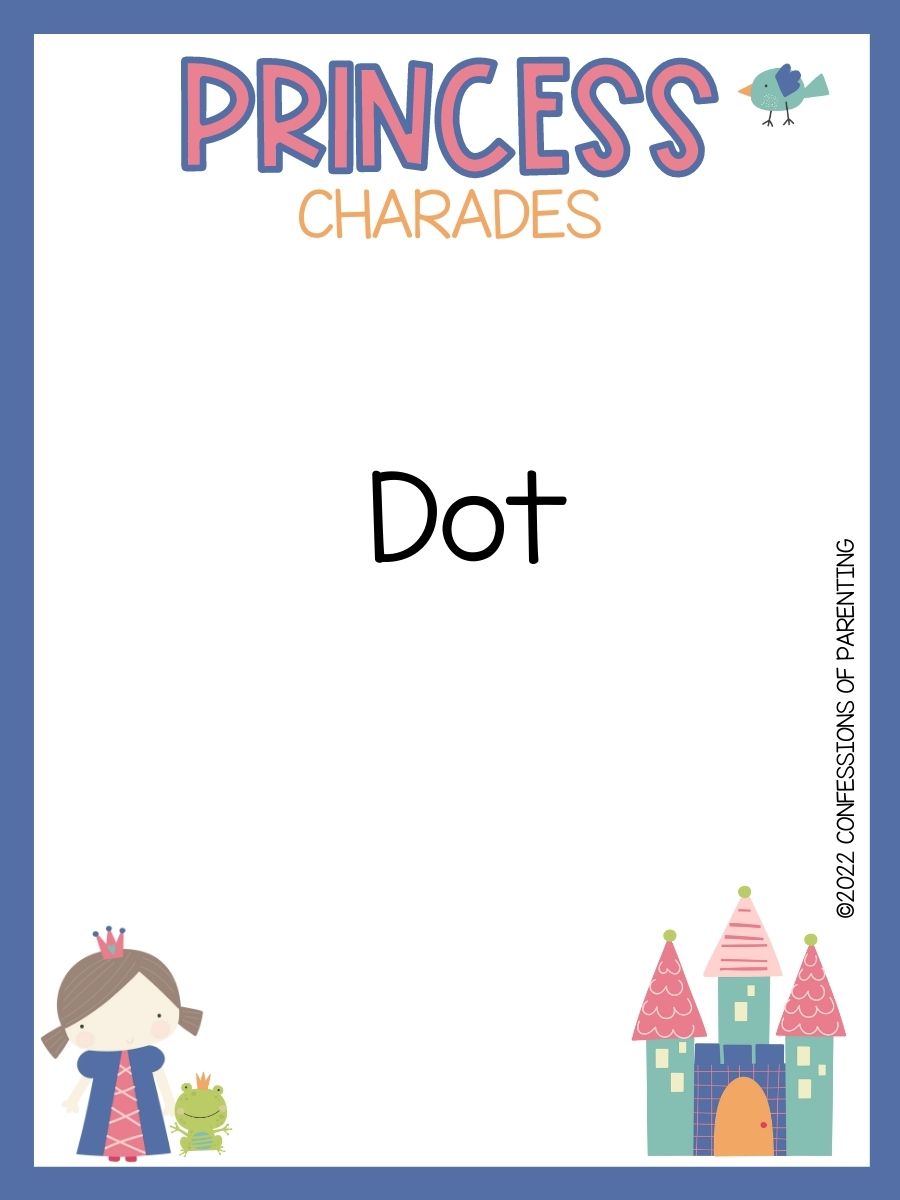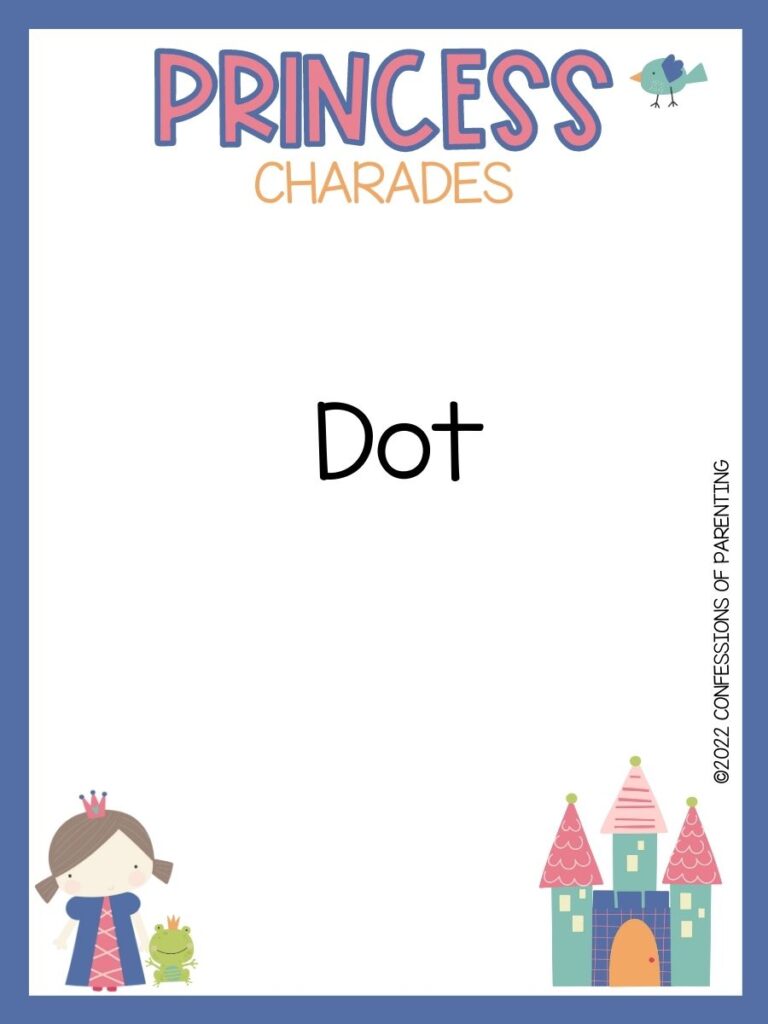 Dot
Atta
Eilonwy
Daughters of Triton
Princess Melody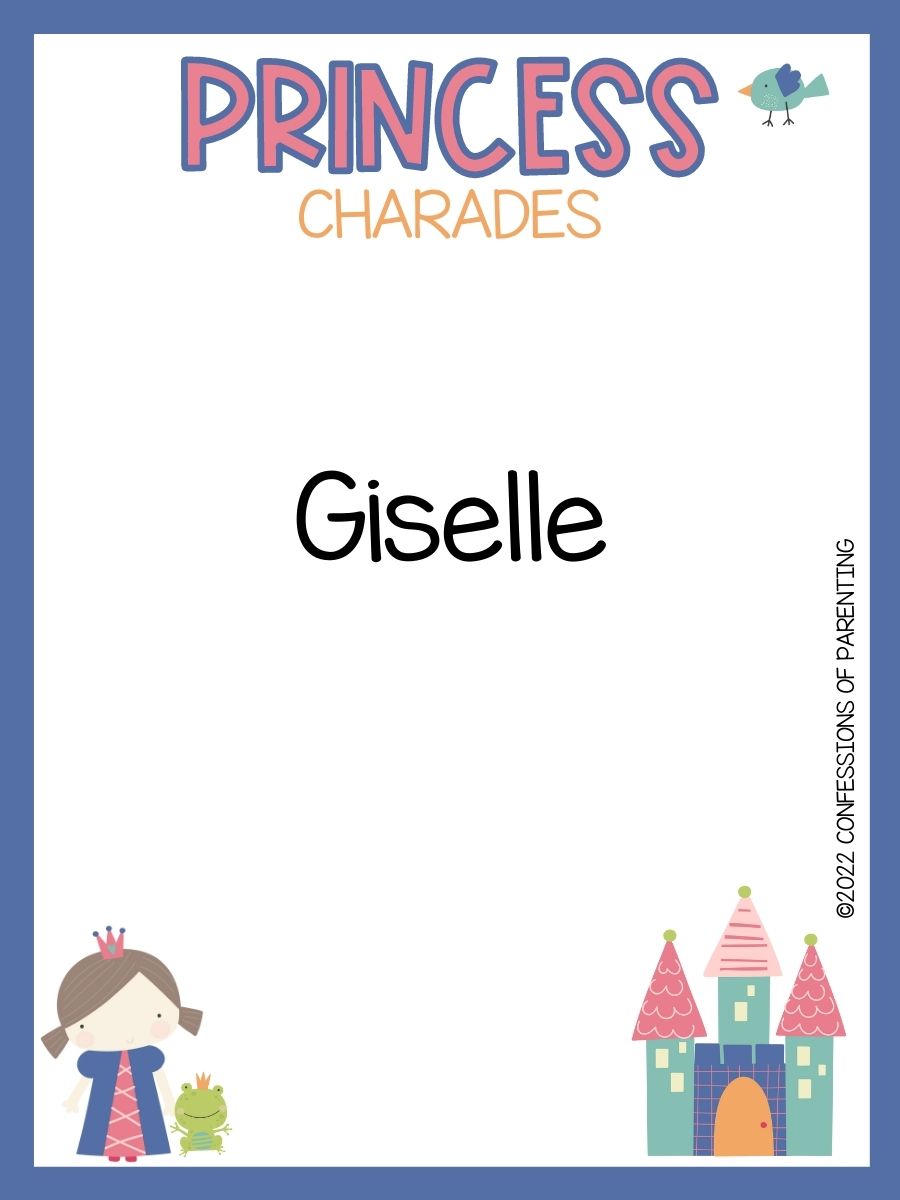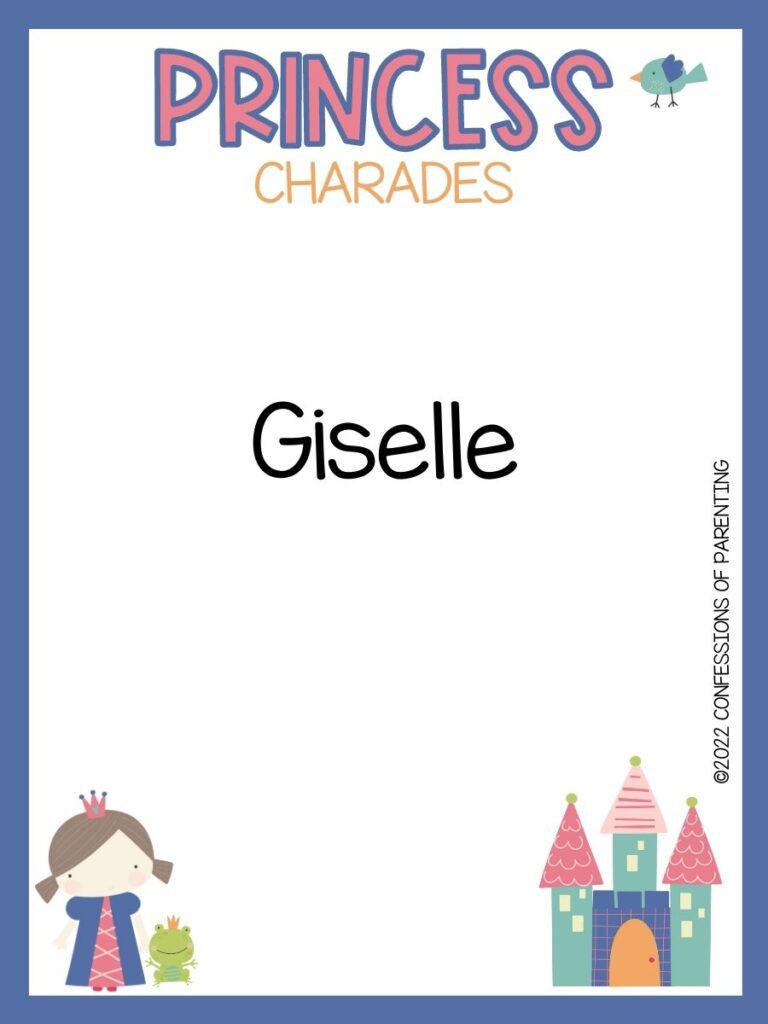 Giselle
Nancy Tremaine
Shanti
Princess Sofia
Princess Elena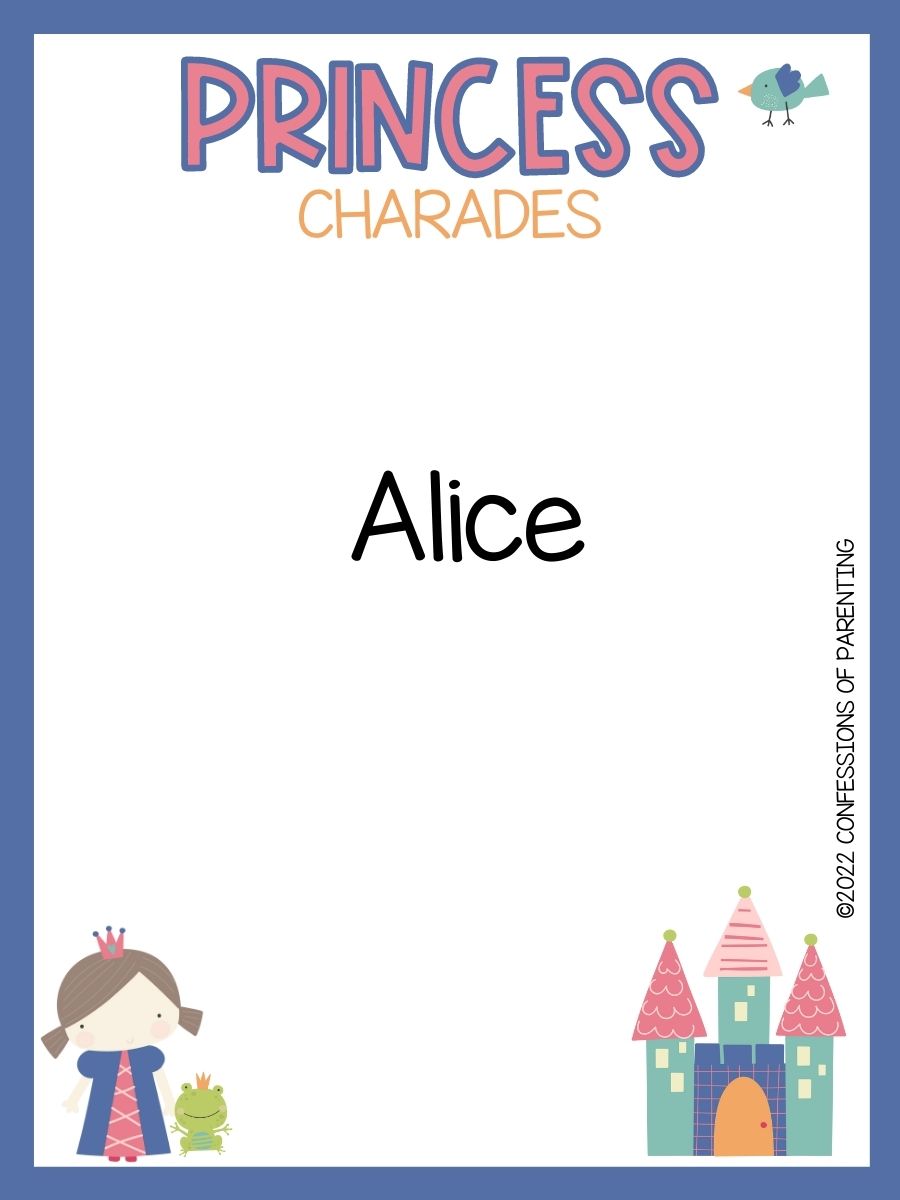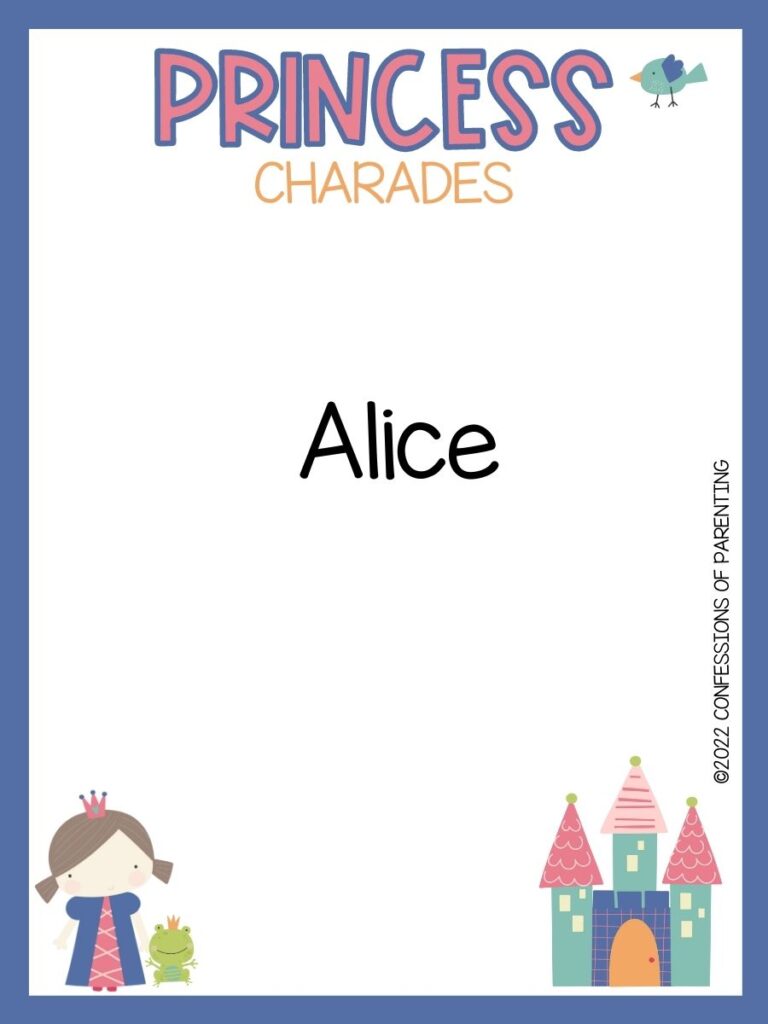 Alice
Princess Clara
Beast
Prince Naveen
Flynn Rider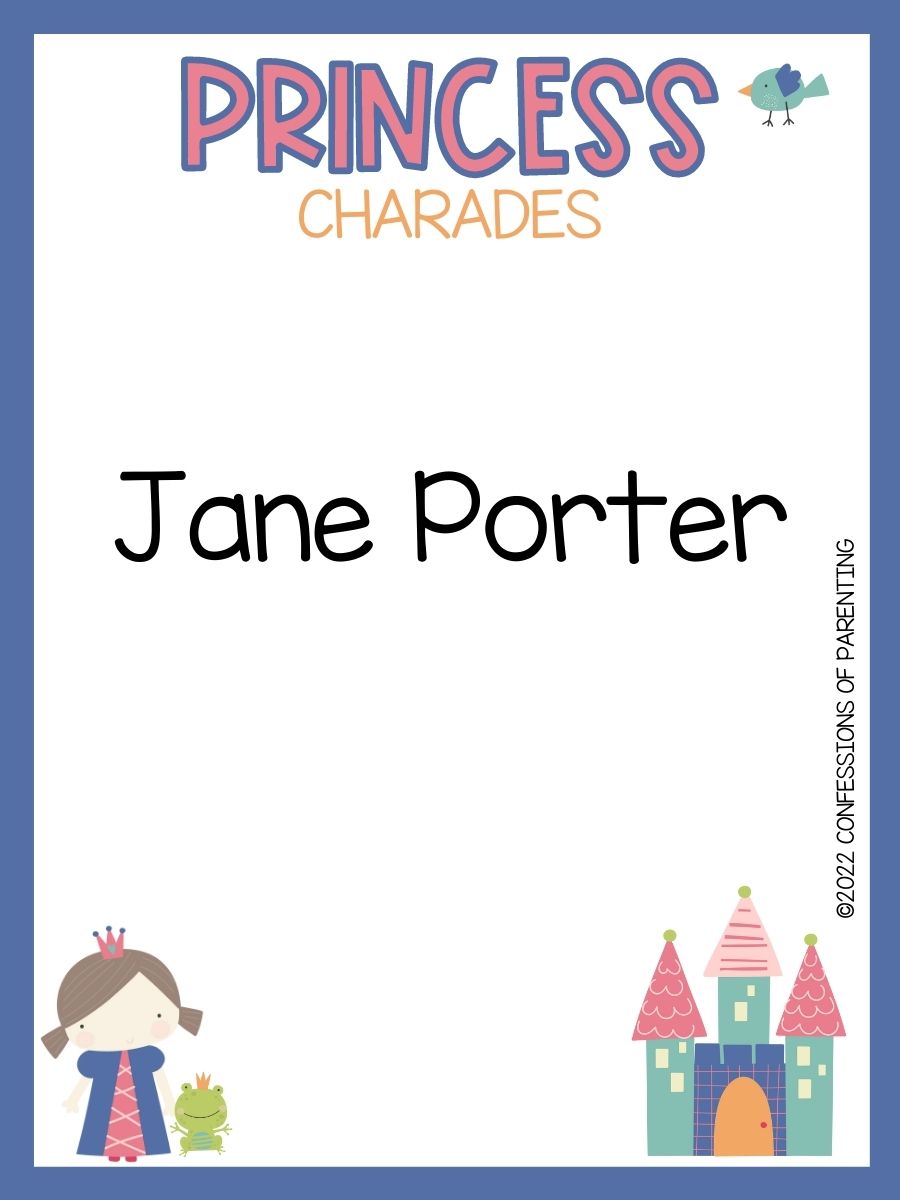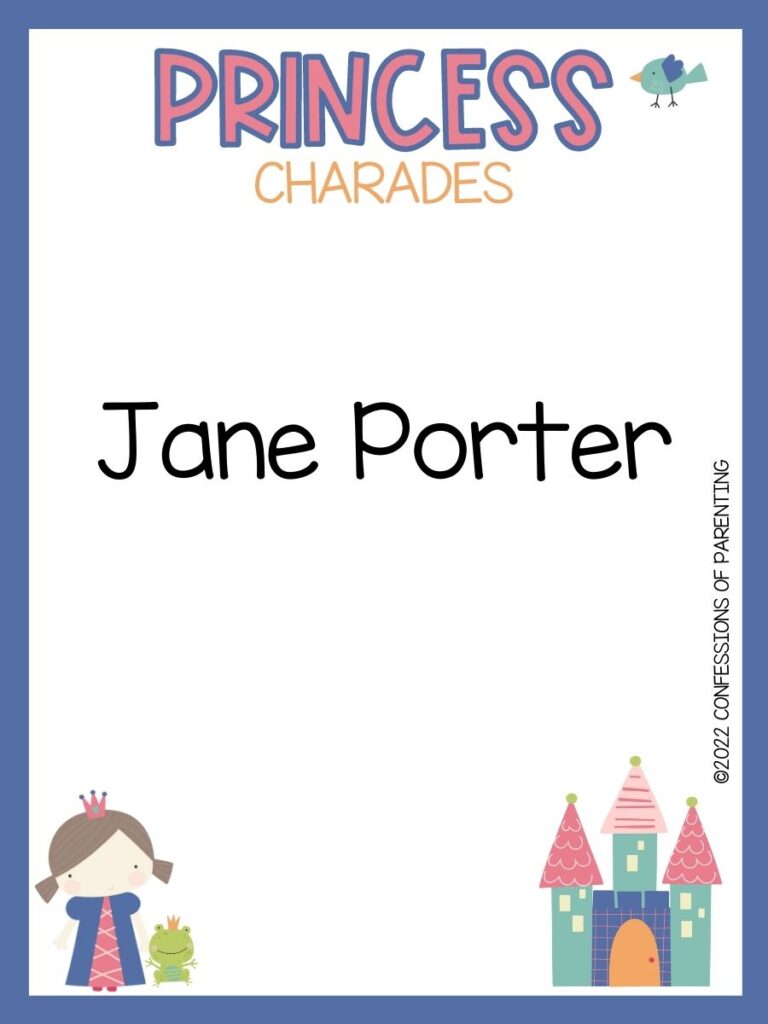 Jane Porter
Prince Charming
Wendy Darling
Prince Eric
Prince Philip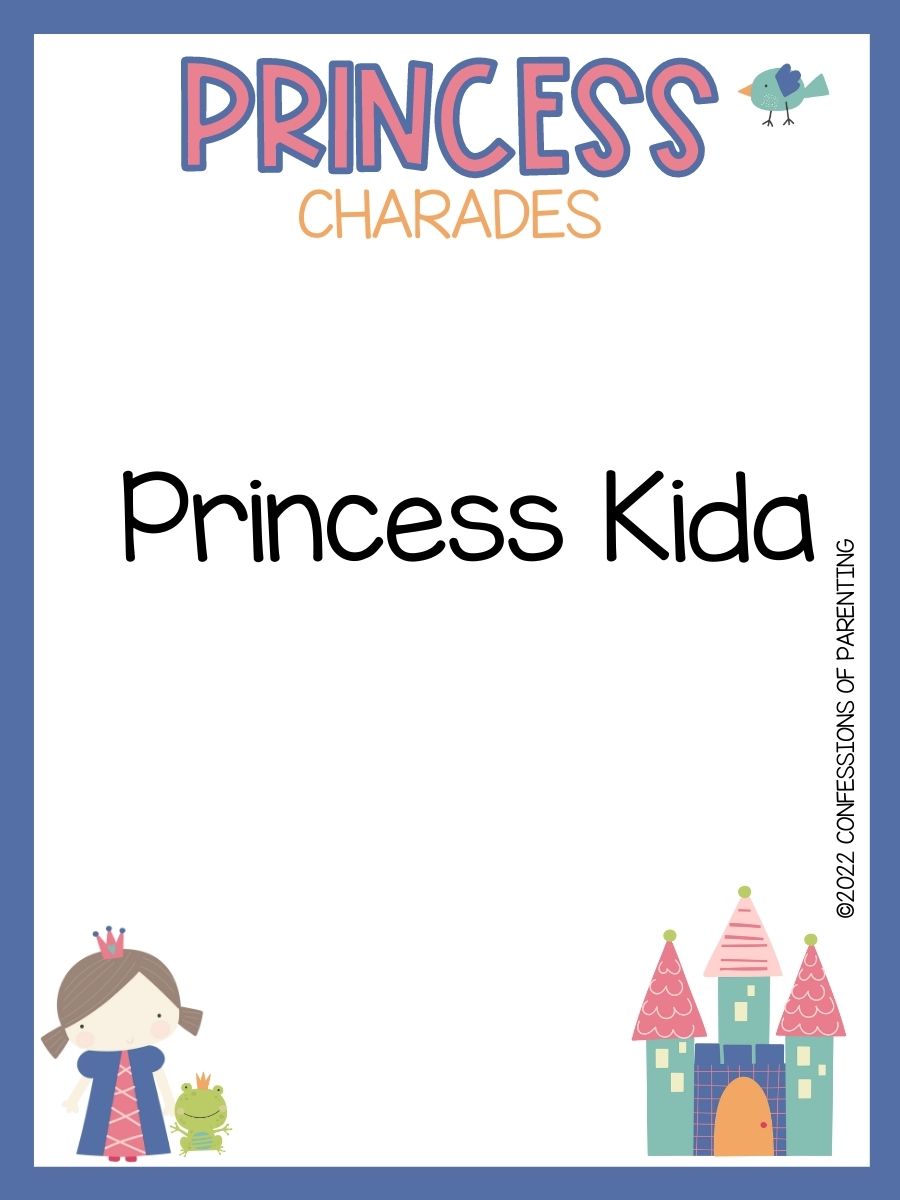 Princess Kida
Aladdin
Gothel
Evil Queen
Li Shang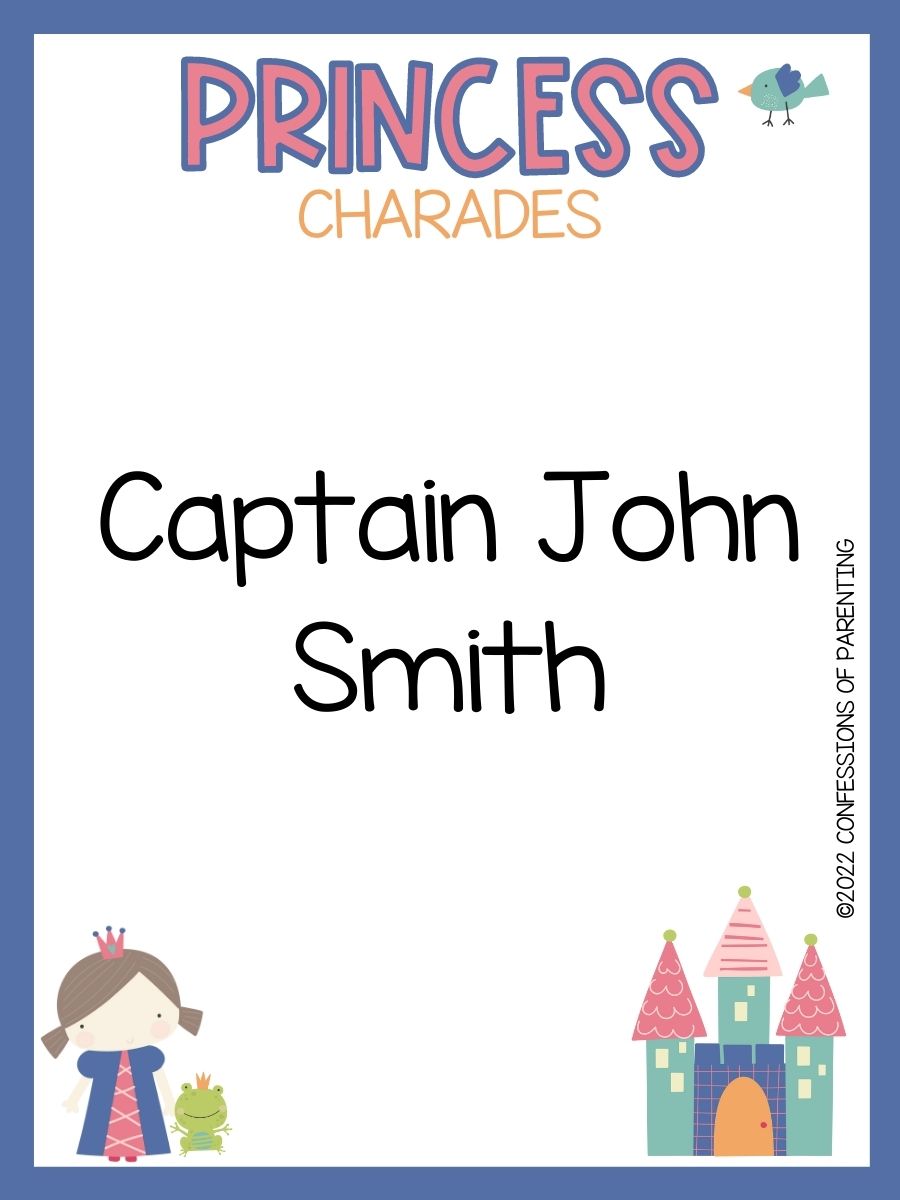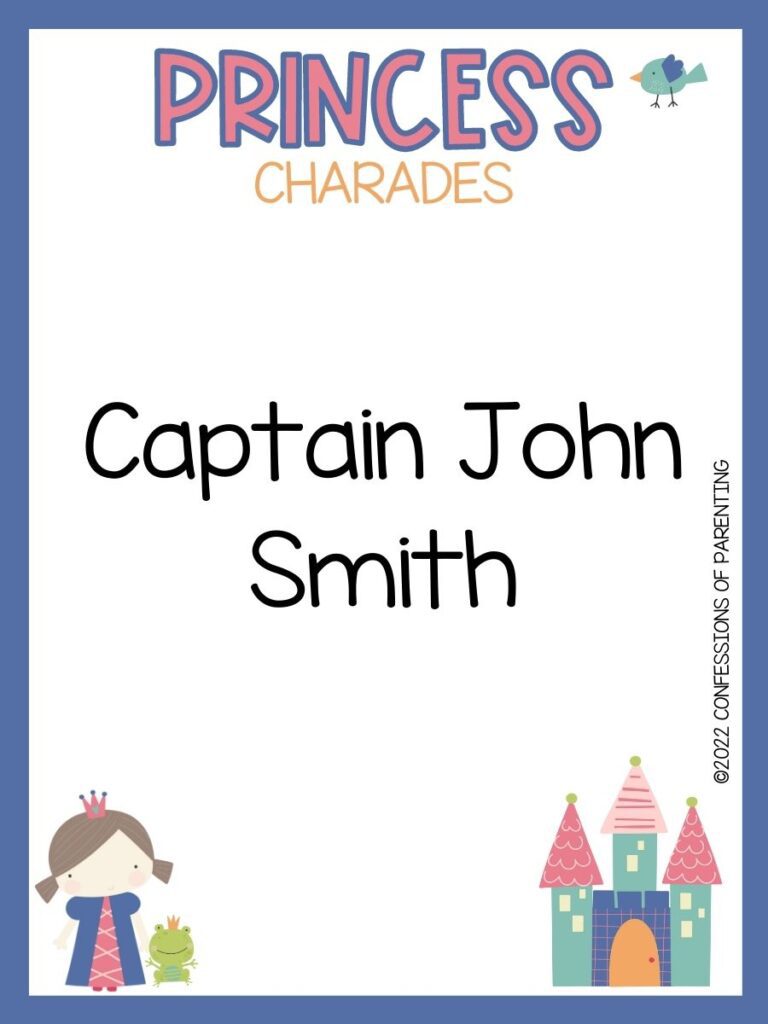 Captain John Smith
Maleficent
Stepmother
Lady Marian
Princess Fiona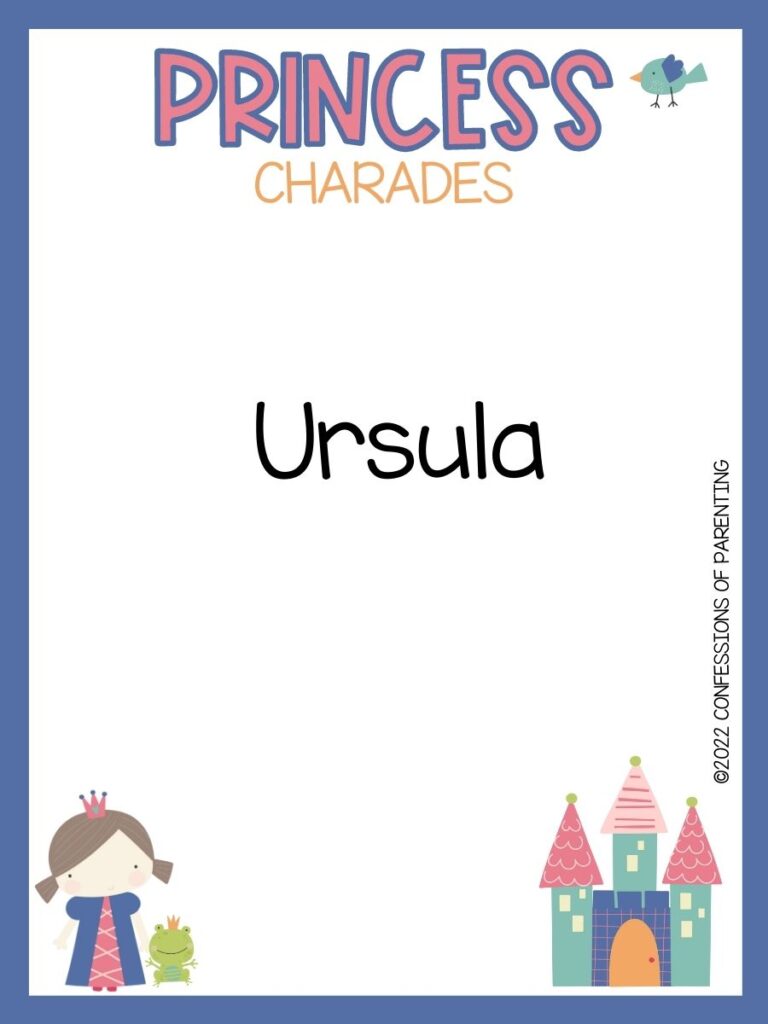 Ursula
Drizella
Minnie Mouse
King Triton
Princess Vivian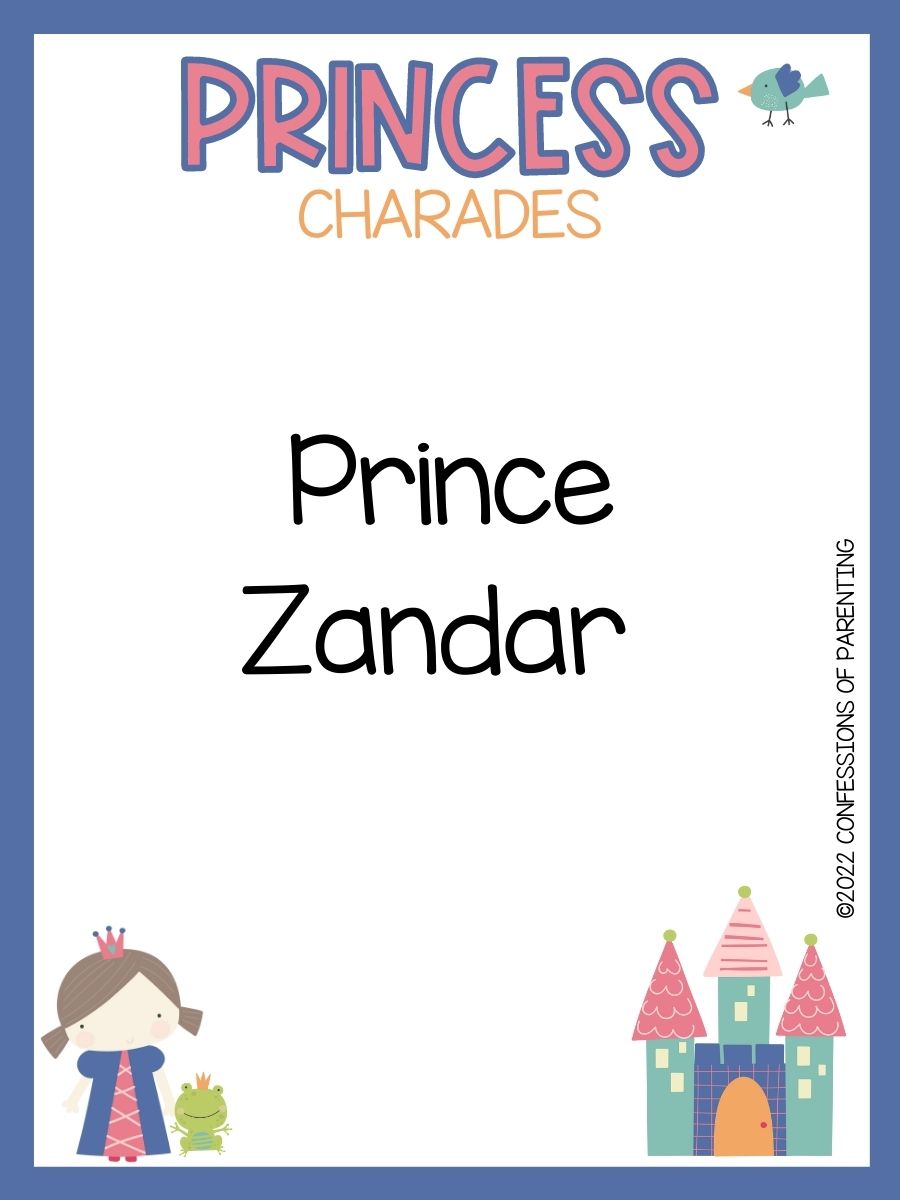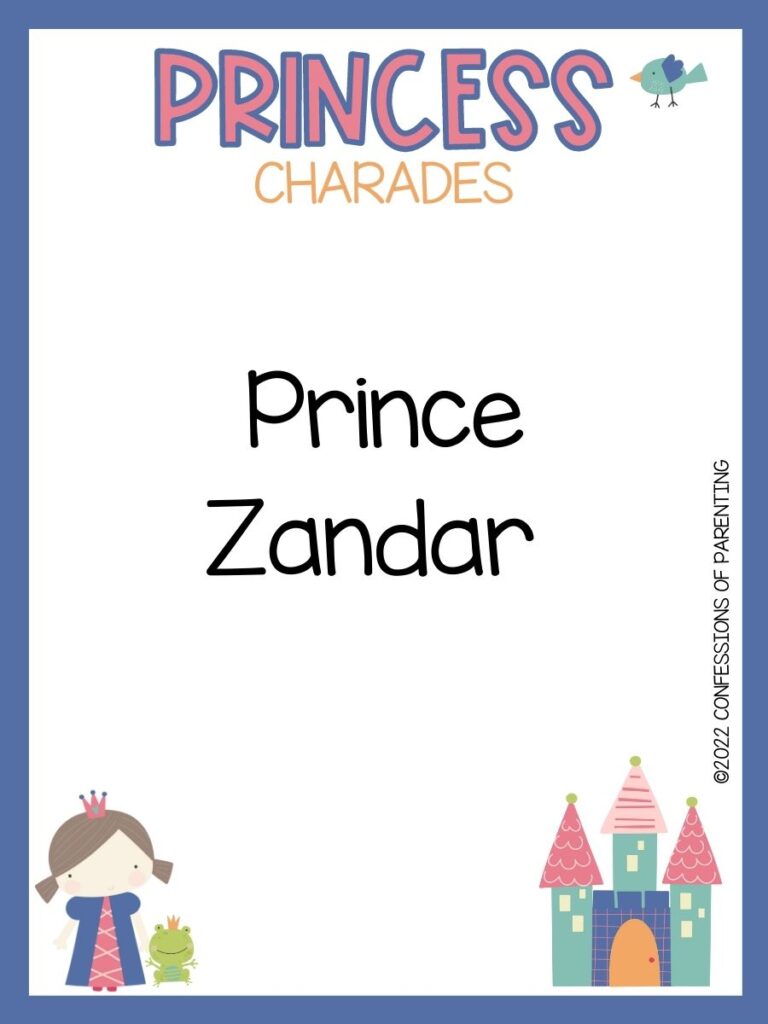 Prince Zandar
Princess Amber
Queen Miranda
Princess Celestia
Princess Cadance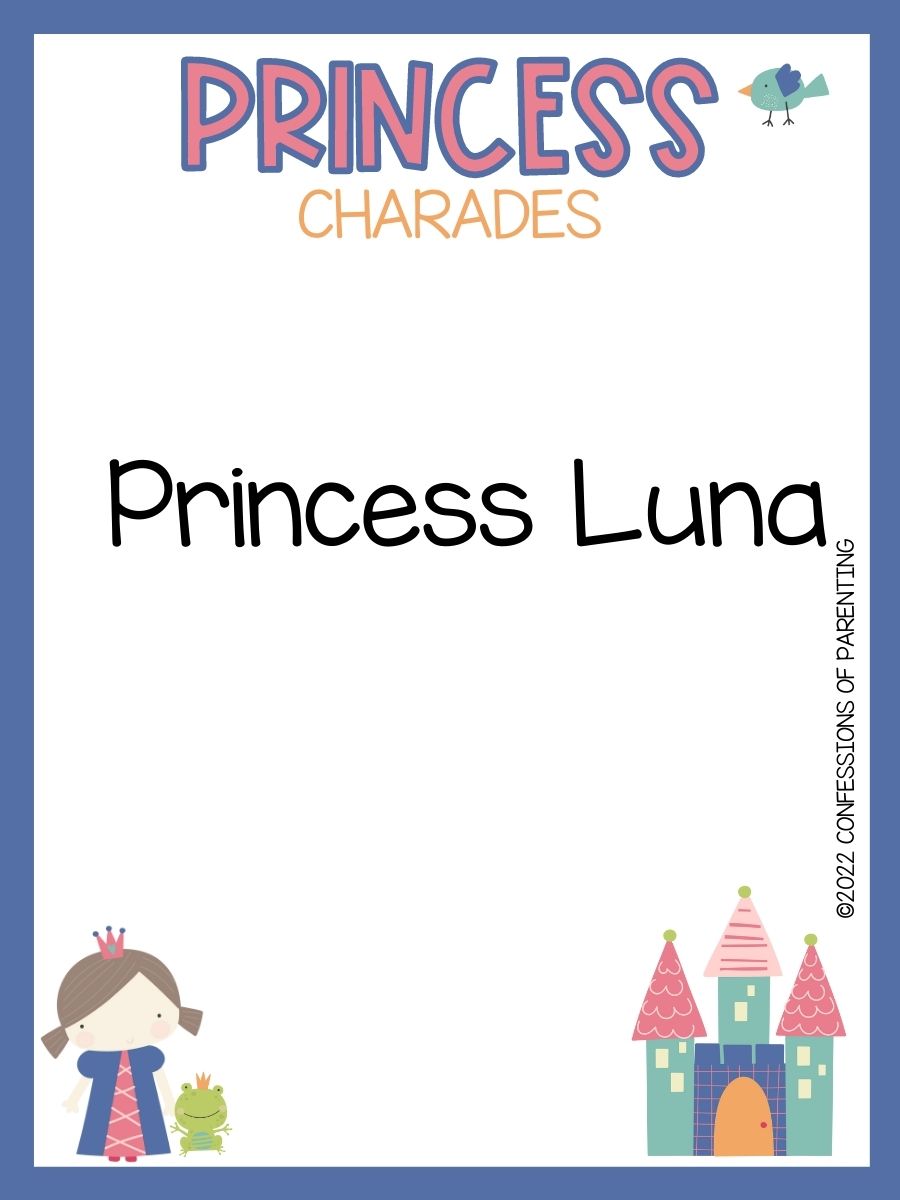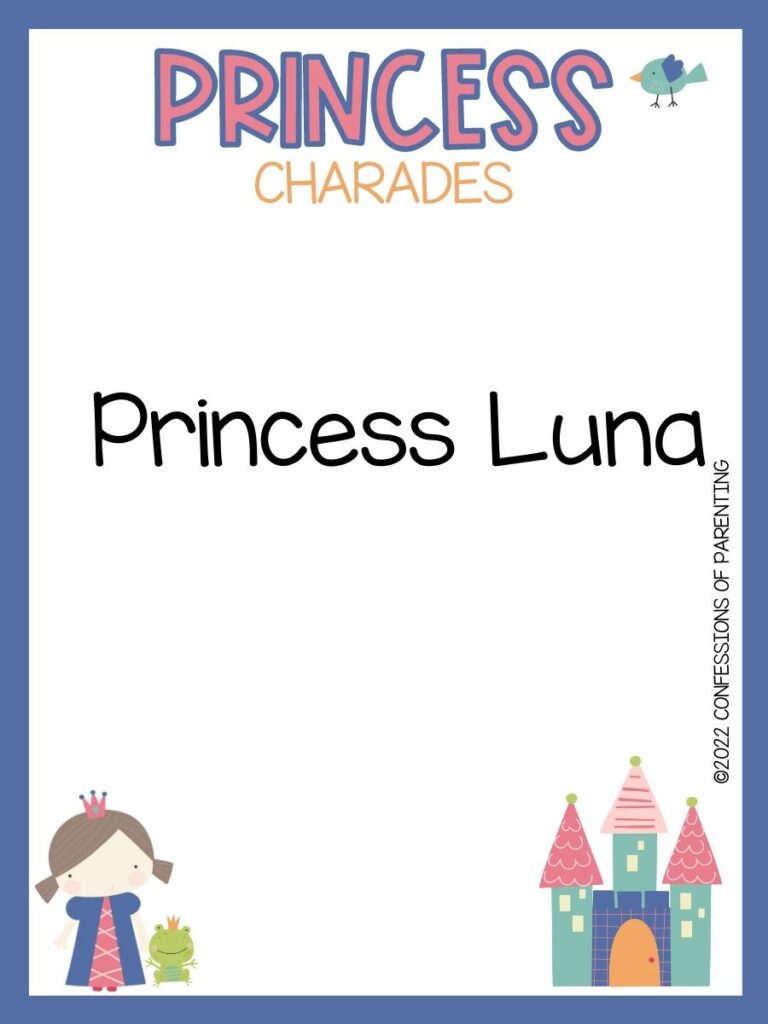 Princess Luna
Princess Stella Starr
Skyla Heart Sparkle
Princess Flurry Heart
Princess Armor Bride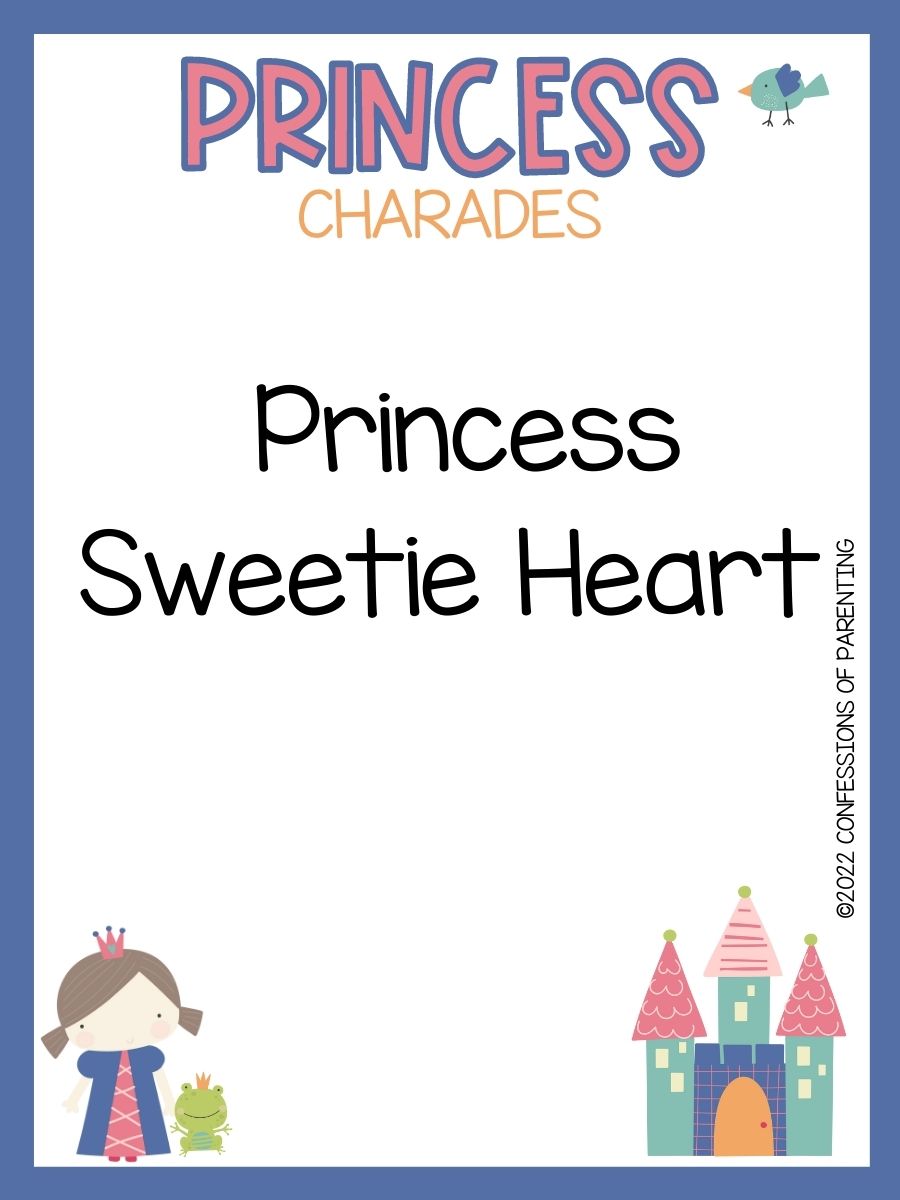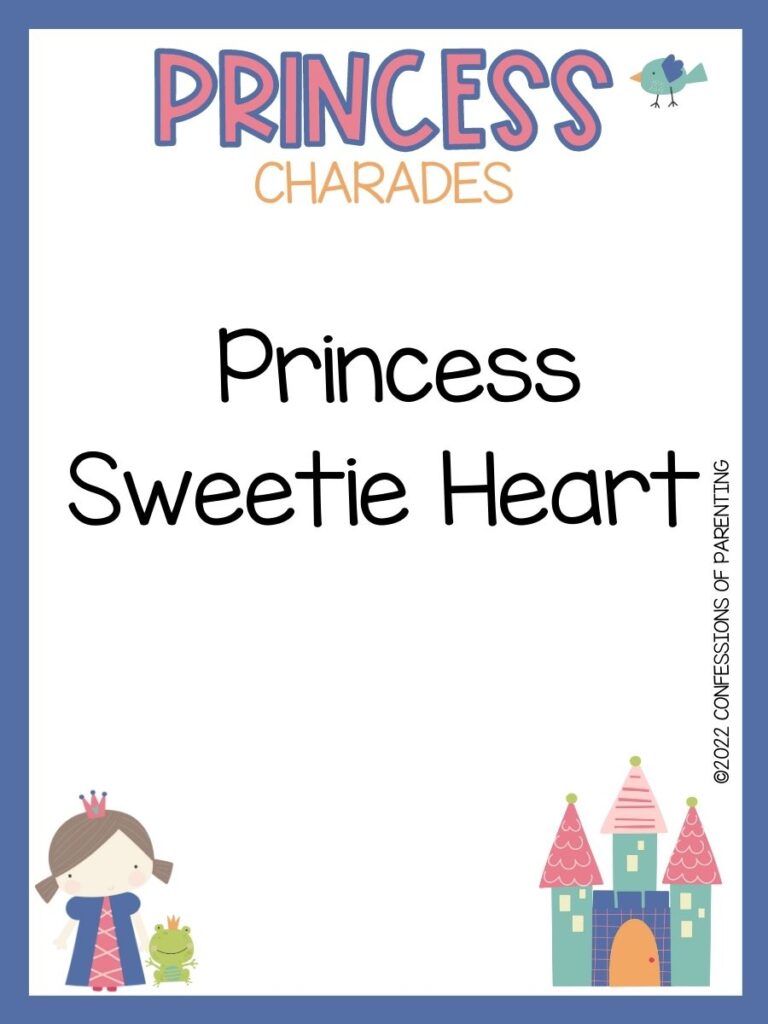 Princess Sweetie Heart
Princess Scander
Princess Britney Sweet
Genevieve
Faline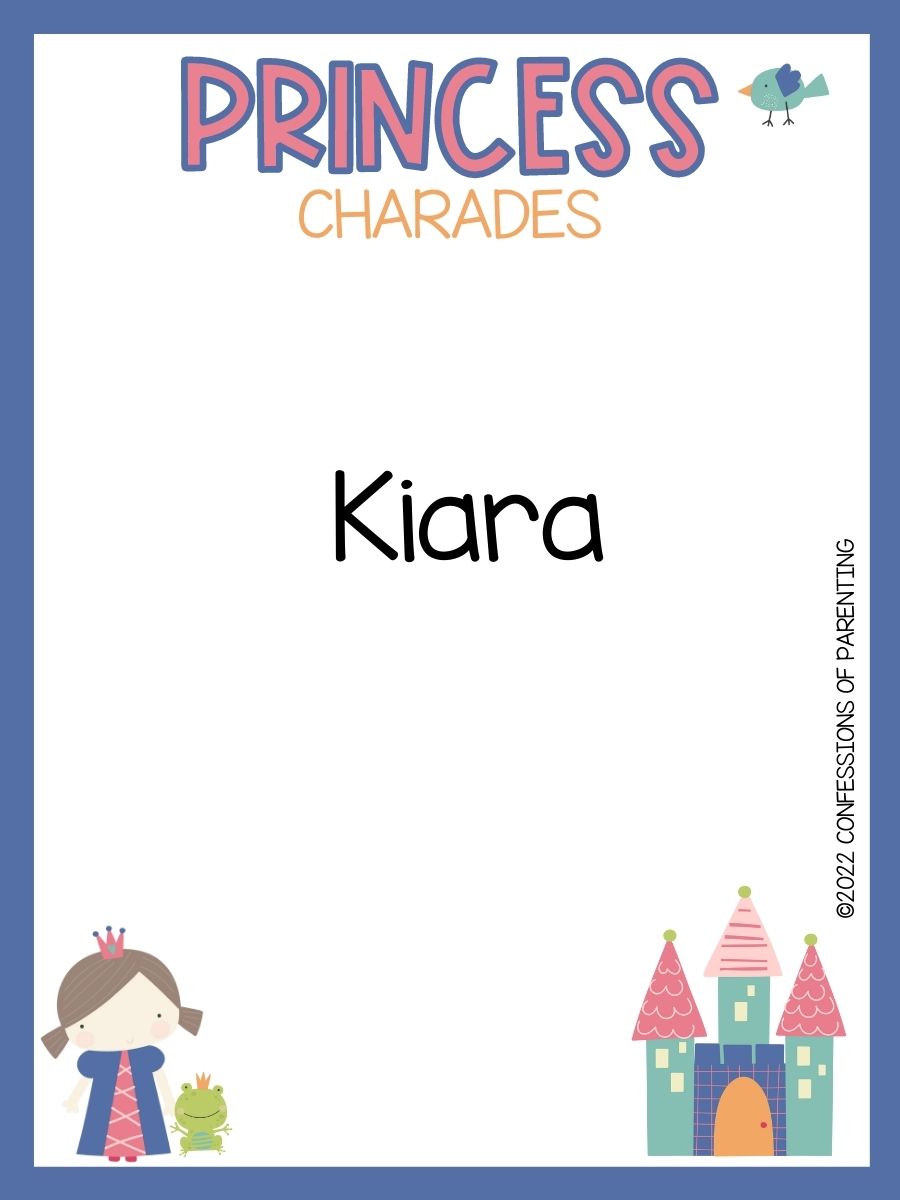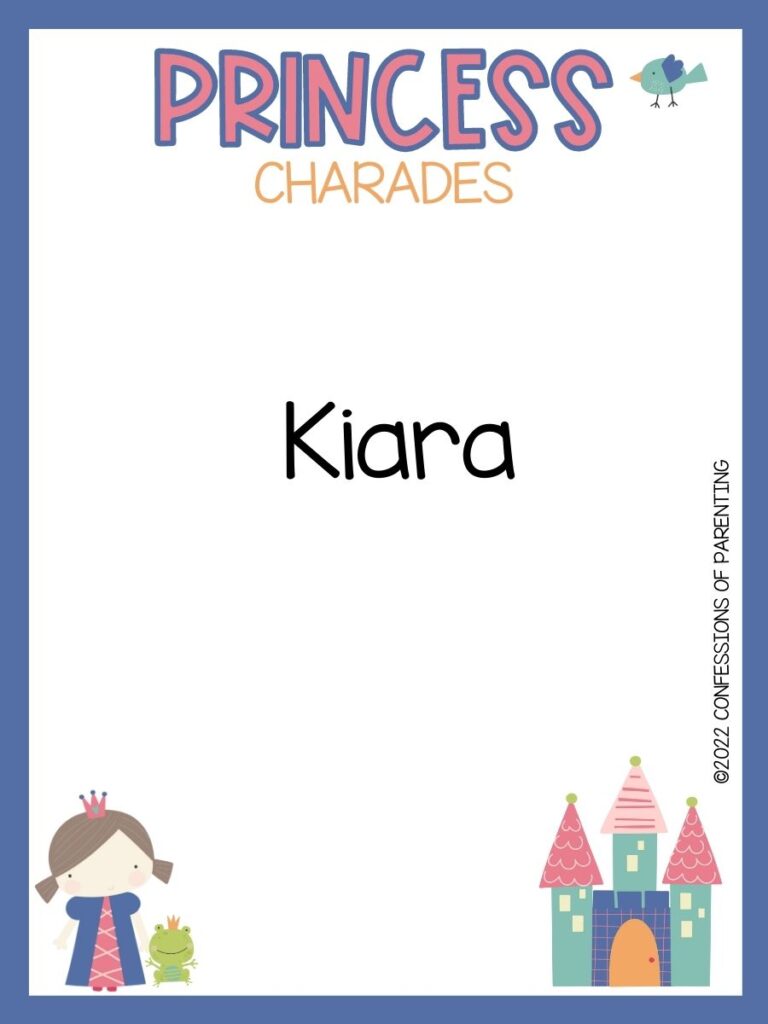 Kiara
Mia
Princess Mindy
Nella the Princess Knight
Princess Isabel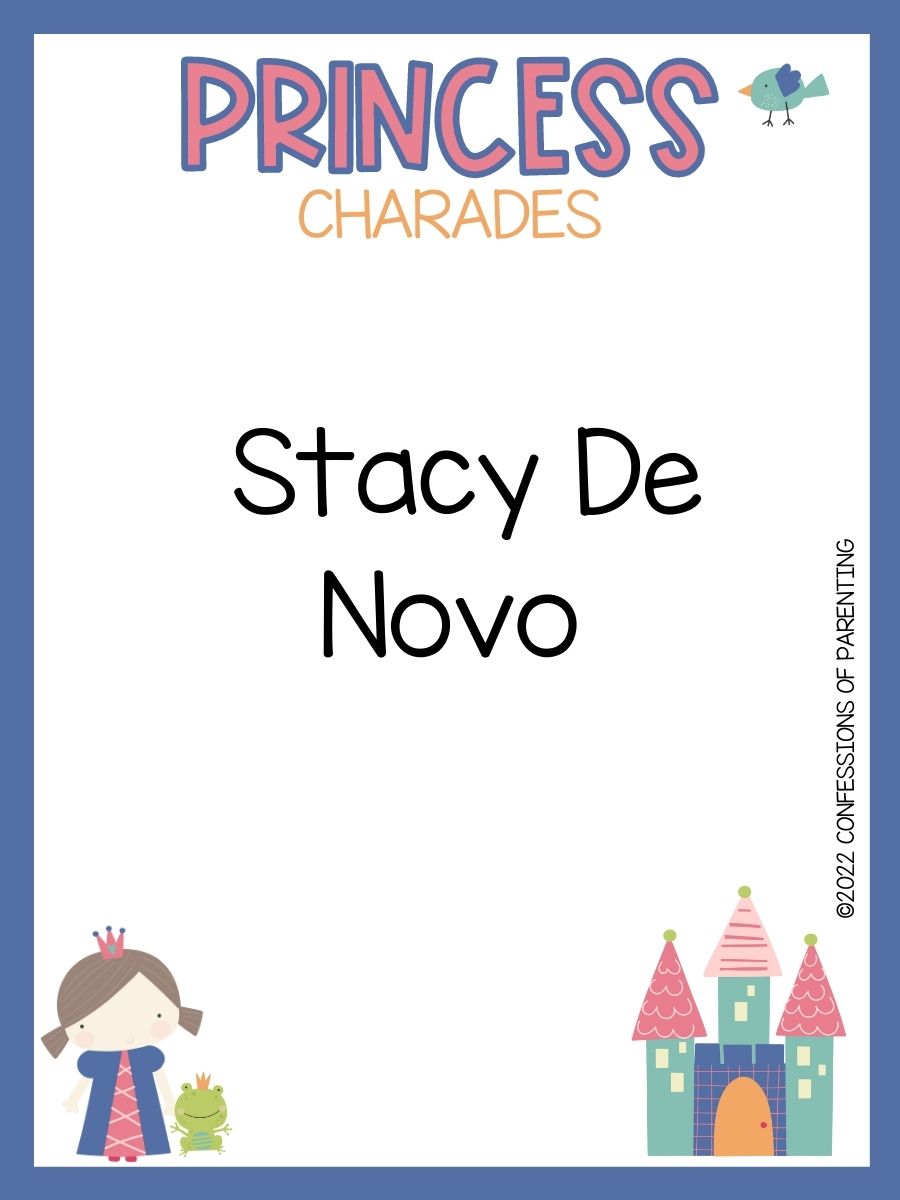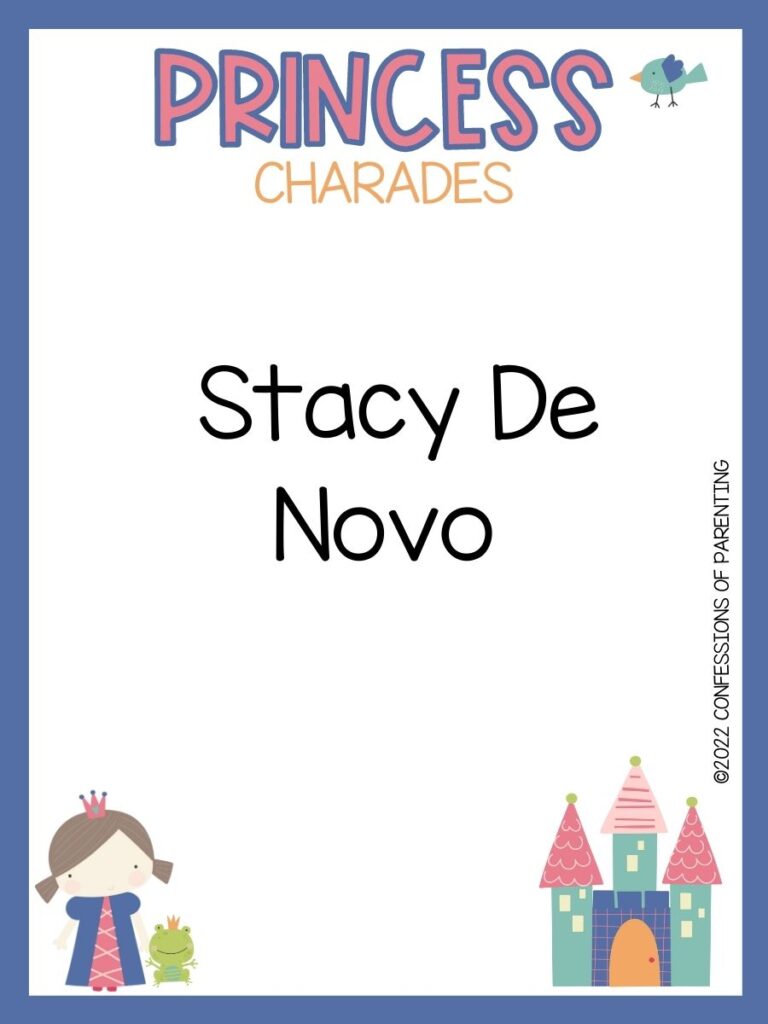 Stacy De Novo
Lady Margaret Delacourt
Barbie in the 12 Dancing Princesses
The Swan Princess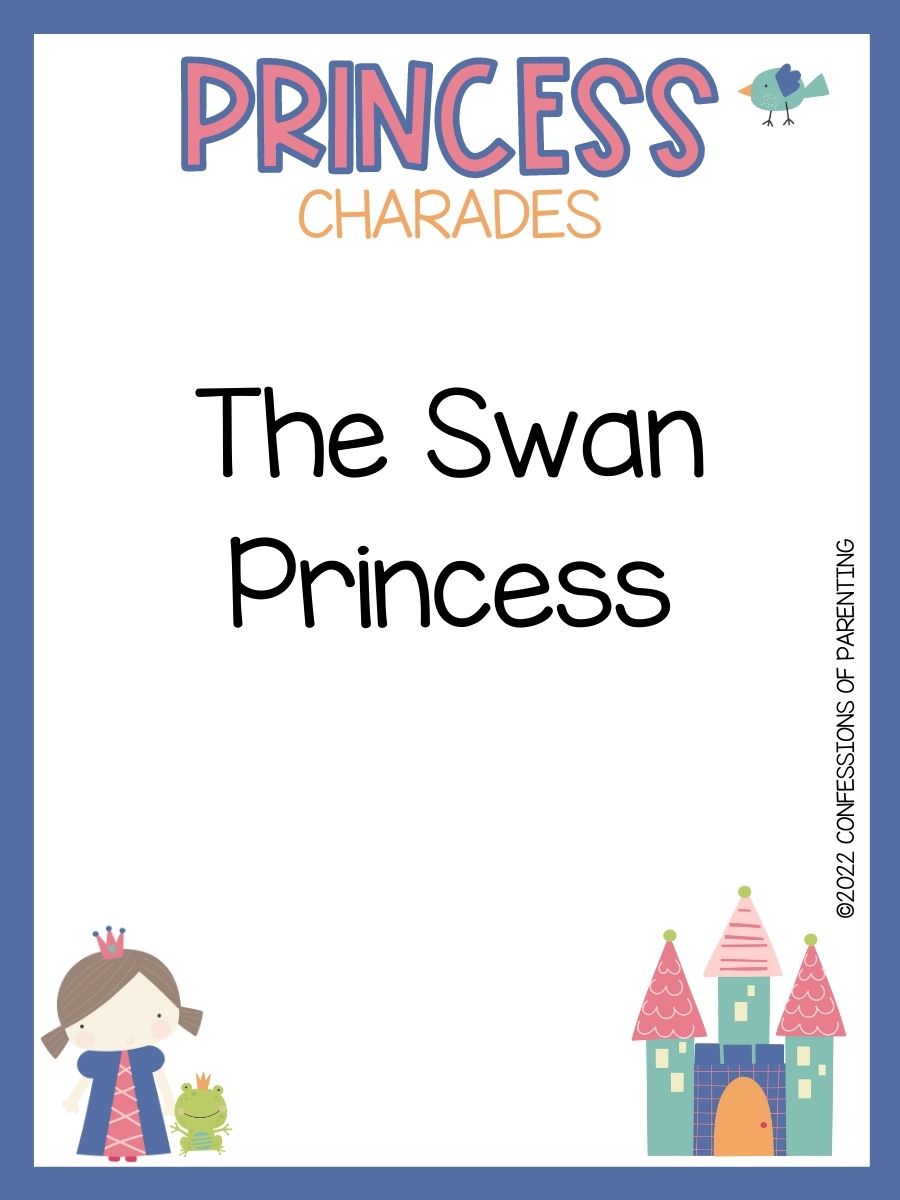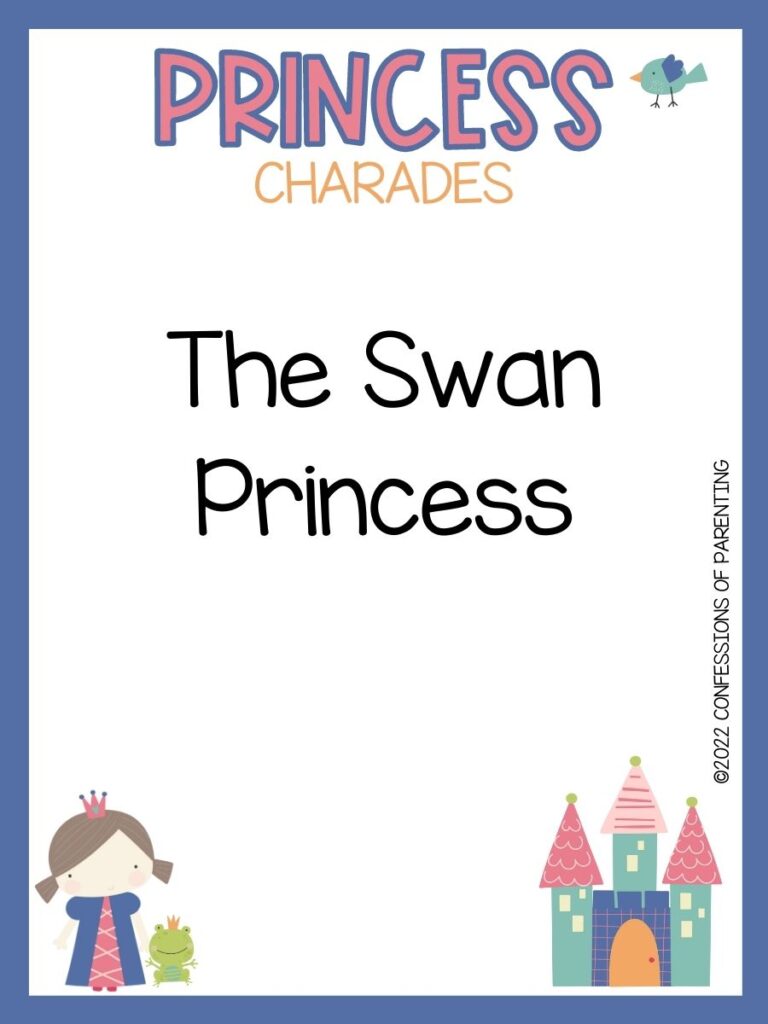 Did your family have fun playing these princess charades? Be sure to share the fun on Instagram and tag us @micheletripple and use #confessionsofparenting. We can't wait to see the fun!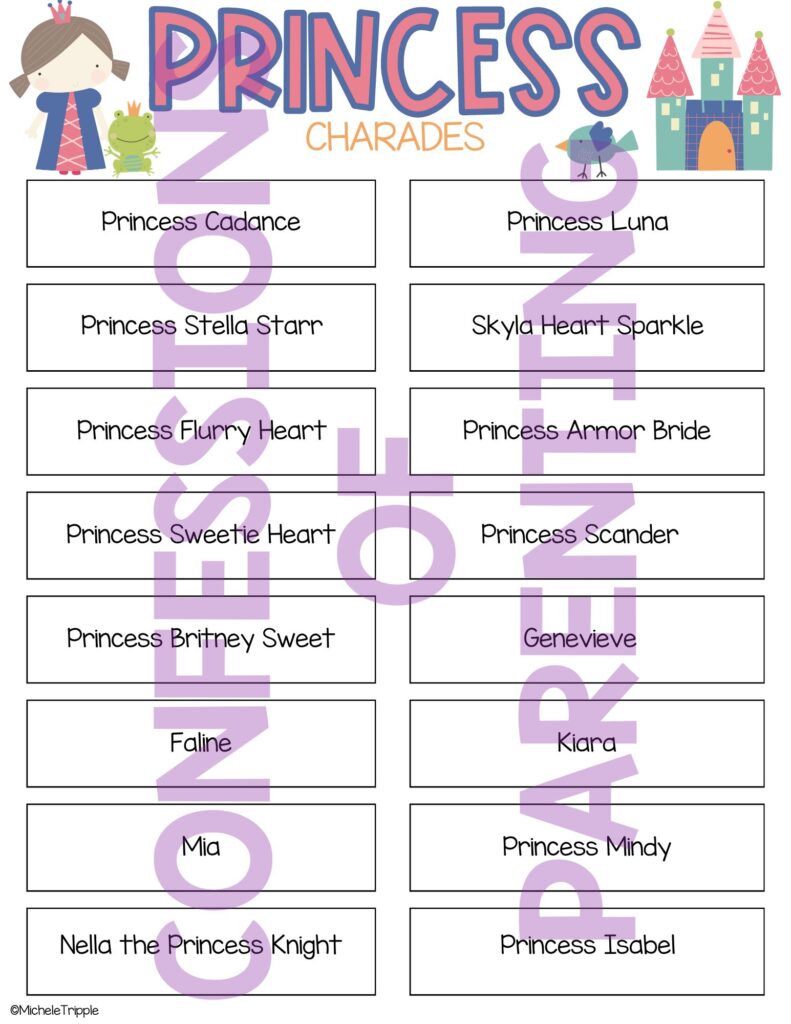 Love Charades? Try these other great charade games!
How Do I access my free printables?
Fill in the form above. You will receive an email in your inbox. If you don't see it check your spam folder! You will then click to confirm your subscription.You will then be redirected to your free download.
How Do I Print a PDF?
You'll need a program that supports PDFs. Adobe Acrobat is a great option. Open the program, click file then print. Select your printer and the number of copies you want to print. Be sure you click double-sided if you want it to print on both sides.
Can I resell these?
You may not resell any printable that you find on our website or in our resource library. You may use them for class parties, at church, at home, or in the classroom. You may get these printed at an office supply store or copy center at your own expense.