Grab this fun free printable Summer Word Scramble that is the perfect activity to do at home or in the classroom. Unscramble these summer words for endless fun to fight boredom. Don't worry, if you can't figure it out we have the answer key for you!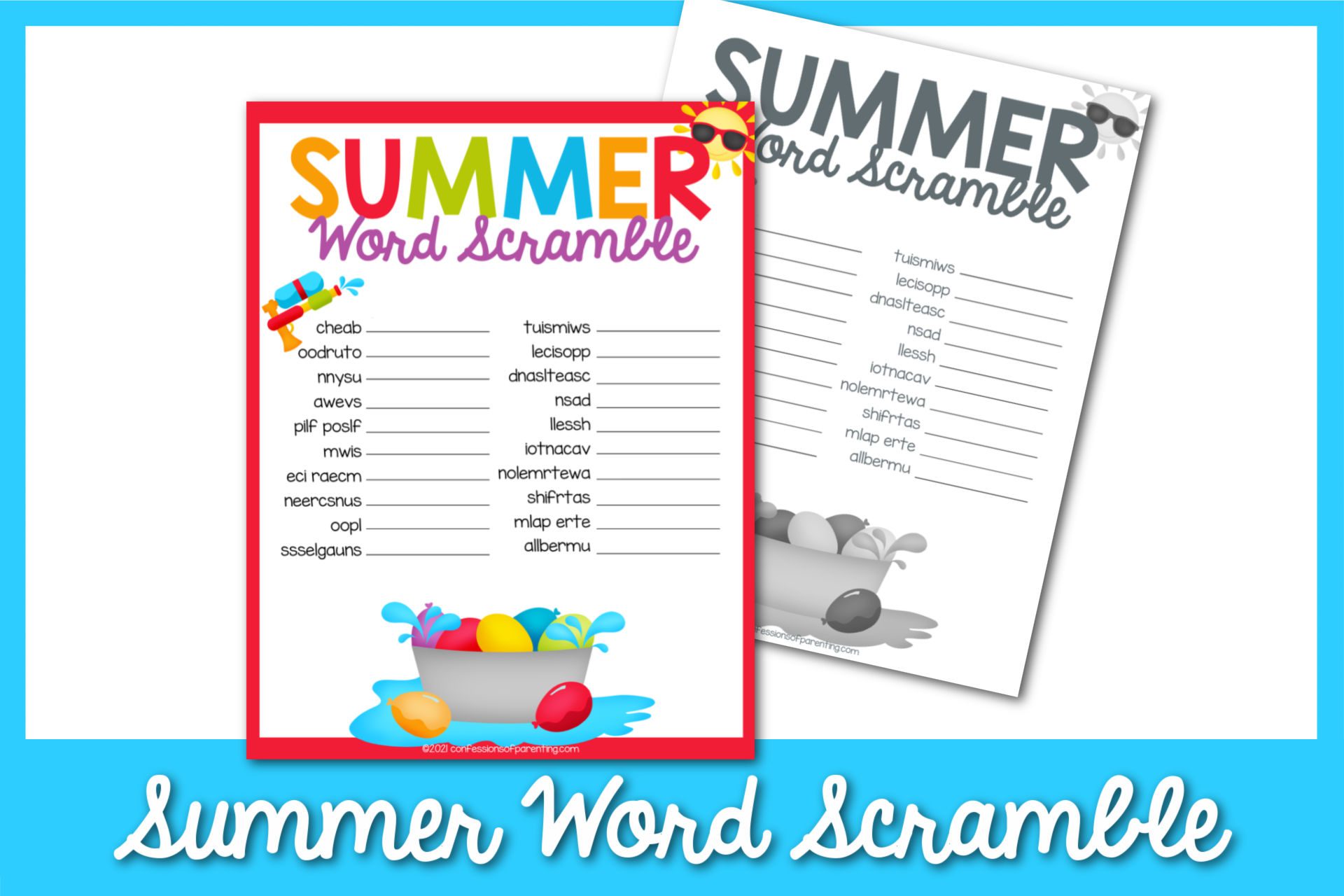 Summer Word Scramble
Summer is here which means you might just hear "I'm bored once or twice in the next several weeks. But with this awesome summer word scramble game, it will help fight boredom and add entertainment to your day. We love that this is the perfect activity for kids of all ages and adults. We are adding this to our collection of other summer word games like our summer word search.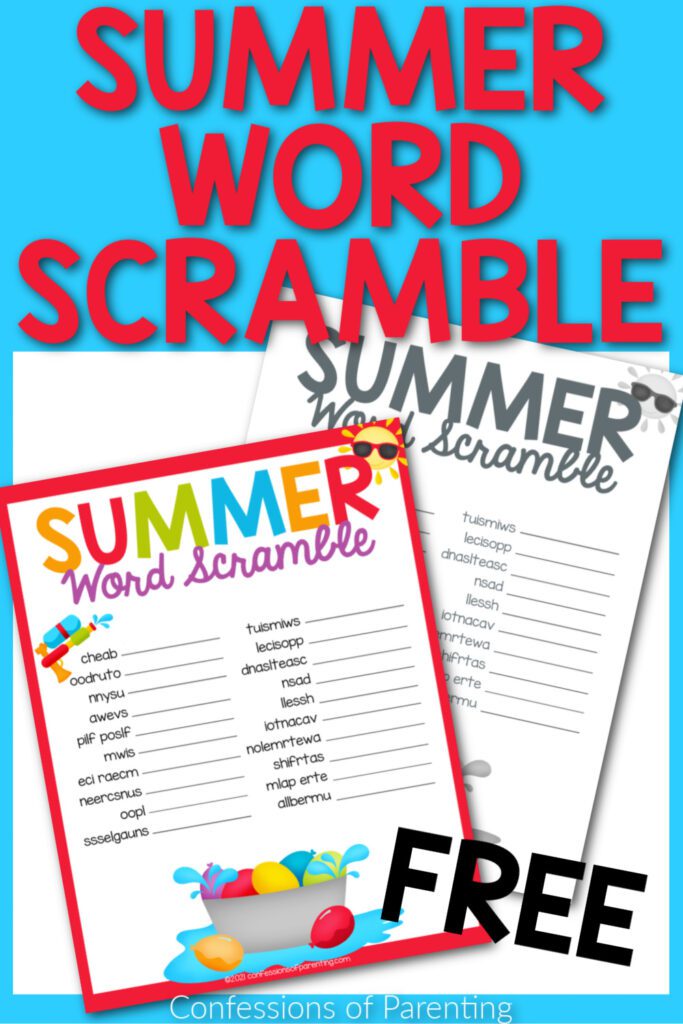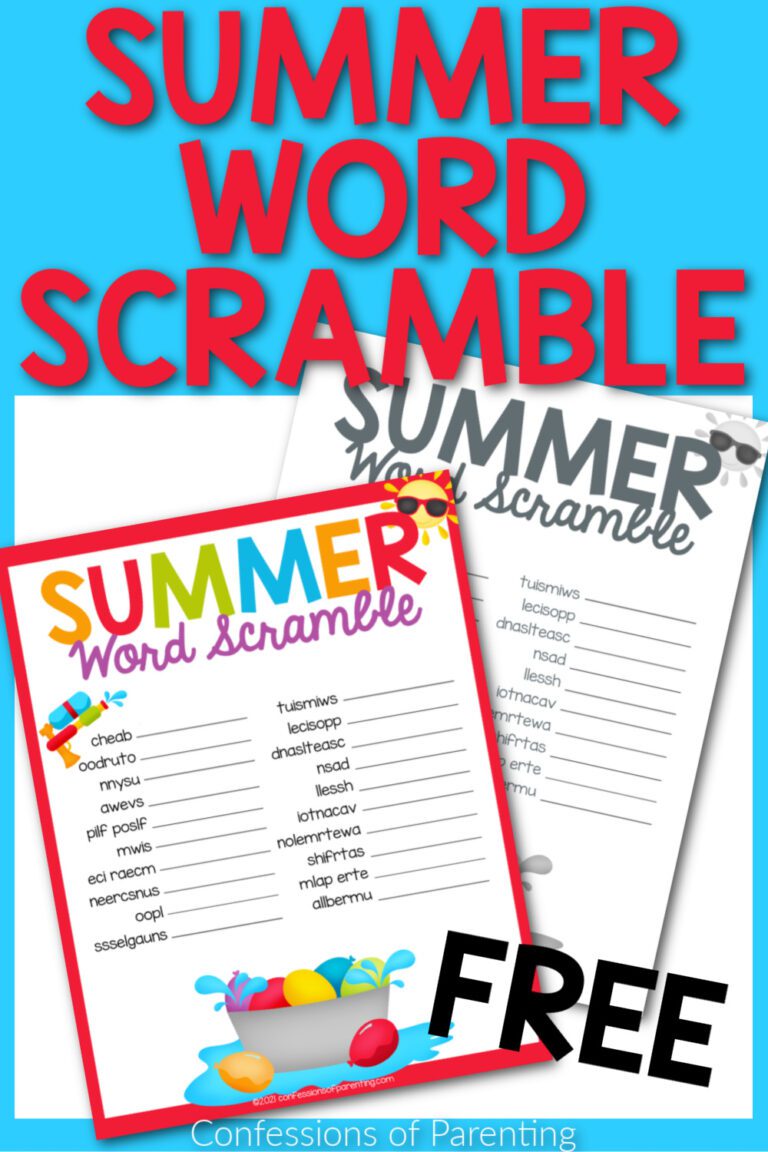 In this free summer word scramble printable, you will find 20 words that are completely mixed up. It is the perfect quiet activity to do on a hot summer afternoon when you need some downtime or when you are on a road trip or plane ride with the kids. Pair it with our summer this or that or summer would you rather for even more fun!
See just how many words you can unscramble and if you can be the fastest one to unscramble them!
This word scramble can be downloaded below as well as the answer key just in case you need a little clue!
You Can Never Have Too Many Word Scramble! Grab our whole Collection!
What are the benefits of Word Scrambles?
It is no secret that I am a huge fan of word scrambles! At a young age, your child will start using problem-solving skills, learning to spell, growing their vocabulary, and patience as they try to figure out what each word is on the list. Word scrambles are a great thing to introduce your kids to at a young age so that they can start building these skills.
This summer word scramble has words all based on summer! There are words of all different lengths so that kindergarteners all the way through adults will find it to be a challenge. Included in your download is the answer key in case you need a little bit of help and is also available in black and white in case you want to save a little ink!
More Summer Games And Activities
If you want even more fun summer games and activities for kids, grab these as well! These have been a huge lifesaver this summer because my kids always have something fun to do! These are easy too! Just download, print, and play! Perfect for every busy family!
Free Printable Summer Word Scramble Game
When you receive your download, you will want to print it on 8.5 X 11-inch paper. You can print this as many times as you would like for endless use! We do ask that if you want to share it with a friend you tell them where you found it so they can download their very own copy.
You cannot sell or redistribute this in any way. You can use it for personal, church, or classroom use only, please.
To get access to this free word scramble printable, be sure you enter your name and email and hit "get it now!" It will be sent right to your email, so be sure that if you don't see it right away that you check our junk, spam, or promotion folders!