Are you ready to put some spice into your marriage this holiday season? A naughty stocking is the perfect way to do this! Find out how now!
Naughty Stocking
**Please note! This is a more intimate post that talks about fun ways to spice up your marriage this Christmas season! If you easily get embarrassed with the thought of talking about spicing up your extracurricular activities in the bedroom, this might be a great post to skip over 🙂 **
Every Christmas season I feel like it is the same thing for Ty and I. We are sooooo busy getting ready for Christmas that we forget about nurturing our marriage. Are you like this too? Well, if you are like us we have great news for you! We are sharing with you our secret that we started last year that helped us make it through the holiday season and had something to look forward to Christmas Eve AFTER Santa came! Are you ready for it? It's called the Naughty Stocking!
Yes, you heard that right! The naughty stocking!
So, cover the kids' eyes or put them down for a nap before you read further because we are sharing with you all the details as to what is a naughty stocking, what goes in a naughty stocking, and why every couple should have a naughty stocking!
Are you ready?
What is a Naughty Stocking?
A naughty stocking, or sometimes referred to as a sexy stocking is a fun way for you and your spouse to connect on a more intimate level! A naughty stocking is filled with intimate things to help connect more as a couple that you will both enjoy! This stocking is filled by both of you throughout the Christmas season (more on that later) and then comes out Christmas Eve night! My sweet hubby and I rush to help Santa so we can go in our room open some sparkling cider and see what goodies "Santa" has brought us!
***Disclaimer***
Before deciding to do a naughty stocking, be sure to talk with your spouse about it and make sure you are both on board with the decision! The last thing you want is for your spouse to feel uncomfortable!
******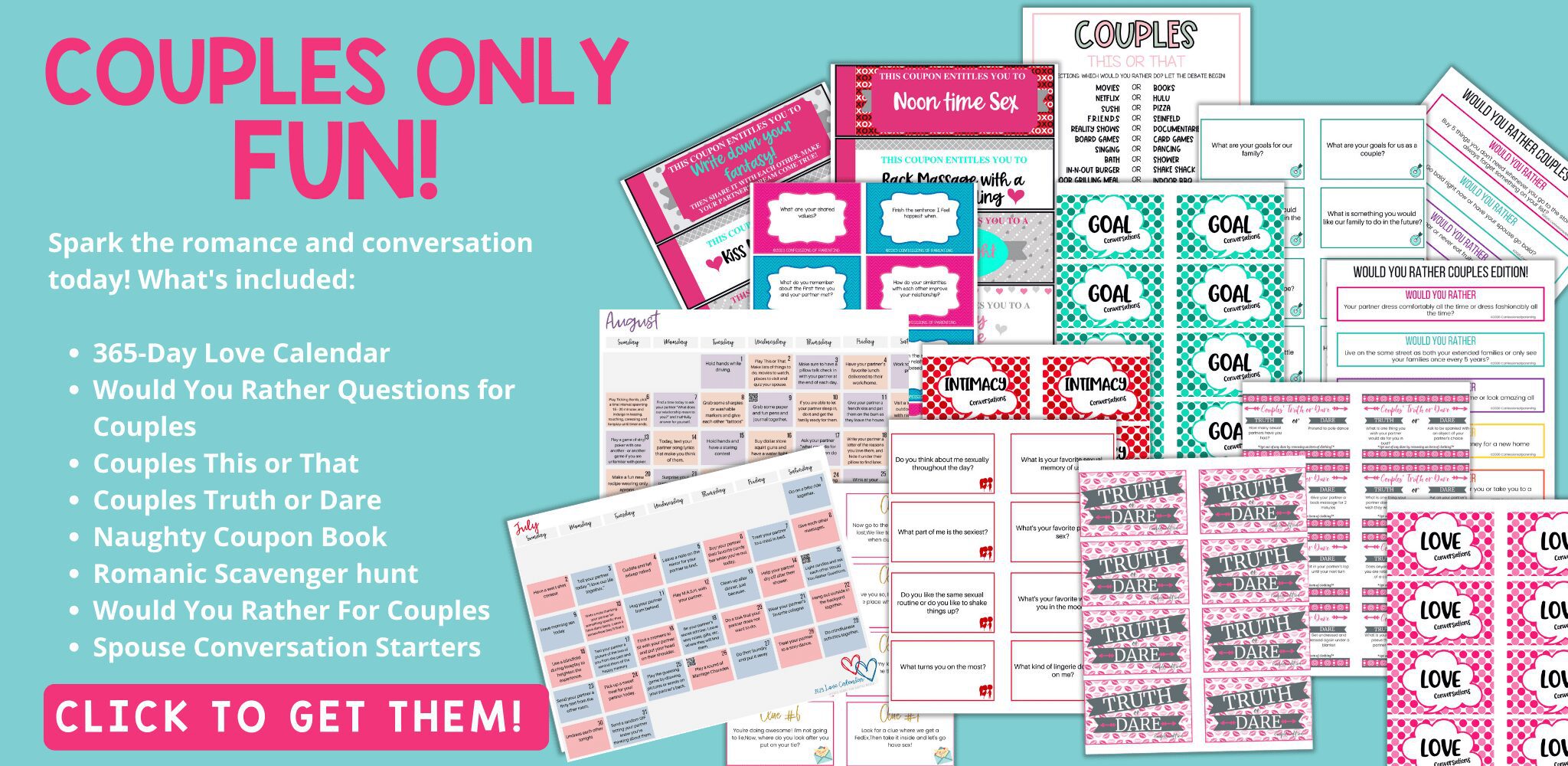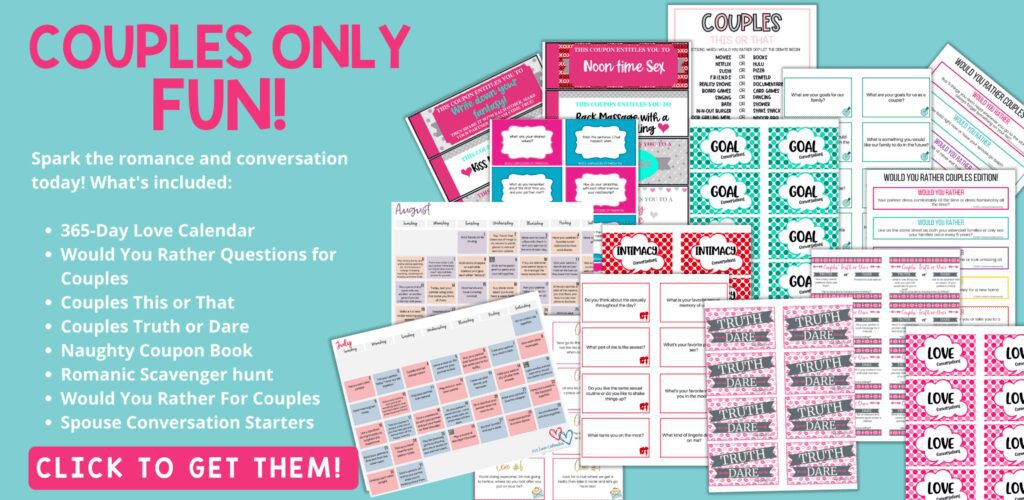 What Goes in a Naughty Stocking?
Some people wonder what goes in a naughty stocking! And I say, what doesn't go in a naughty stocking? Some great ideas are couples' games, new bedtime attire, toys for the two of you, fun Sexy Coupons like these! Yes, we made these, especially for you to put in your naughty stockings this year! So go here and buy them for your naughty stocking. You can't beat that! And, let me tell you, you will LOVE the ideas we have for you!
How Does the Naughty Stocking Work?
It is so much fun to fill the naughty stocking! Starting after Thanksgiving, you and your spouse start finding things for your naughty stocking. Every time you buy something you deposit it into the stocking! NO PEEKING! Seriously, don't peek! I know it's easy, but it is way more fun to see what's in there on Christmas Eve night together! So keep adding things throughout the Christmas Season. Then, after Santa comes slip into the bedroom together and see just what's inside your stocking! And have fun perhaps all night long! And for many nights to come!
Why Do Couples Need a Naughty Stocking?
Ok. You are right couples don't NEED a naughty stocking. BUT, having a naughty stocking is a great way for you and your spouse to connect. There are times in all of our marriages where we just start going through the motions and this is a great way to break up that monotony and add some spice back into your relationship! Your stocking doesn't have to be R rated, it can be simple items that you can enjoy as a couple even!
So do you need more ideas for your naughty stocking? Scroll all the way down for some more fun ideas to include!
****All these things will go to direct links. Please USE CAUTION before clicking on any of the links!****
Coupons
Sexy Coupons
Seriously who doesn't love coupons? And with these sexy coupons, you and your spouse are sure to LOVE redeeming them!
Wearable Attire
Mentionables is a great place to shop for lingerie. I love it because they don't have models wearing the items so you never have to feel uncomfortable picking out that special outfit.
Toys and Games
For some couples, toys are always a welcome addition to the bedroom. Here are some popular toys out there right now that people are loving!
Other Fun Things!
New Playlist to Get you in the mood!

Spa Soak
So, will you be starting the naughty stocking tradition with your spouse this year?