This naughty coupon book is filled with 52 of the best love coupons for you and your spouse to connect on a deeper more intimate level!
Printable Naughty Coupon Book
Do you struggle to find time to spend with your spouse in the bedroom? You know what I am talking about! Between the kids, the cooking, the cleaning, and our jobs it is just plain hard to find time to really spice up in the bedroom! Well, this love coupon book will help you reignite your relationship on a whole new level.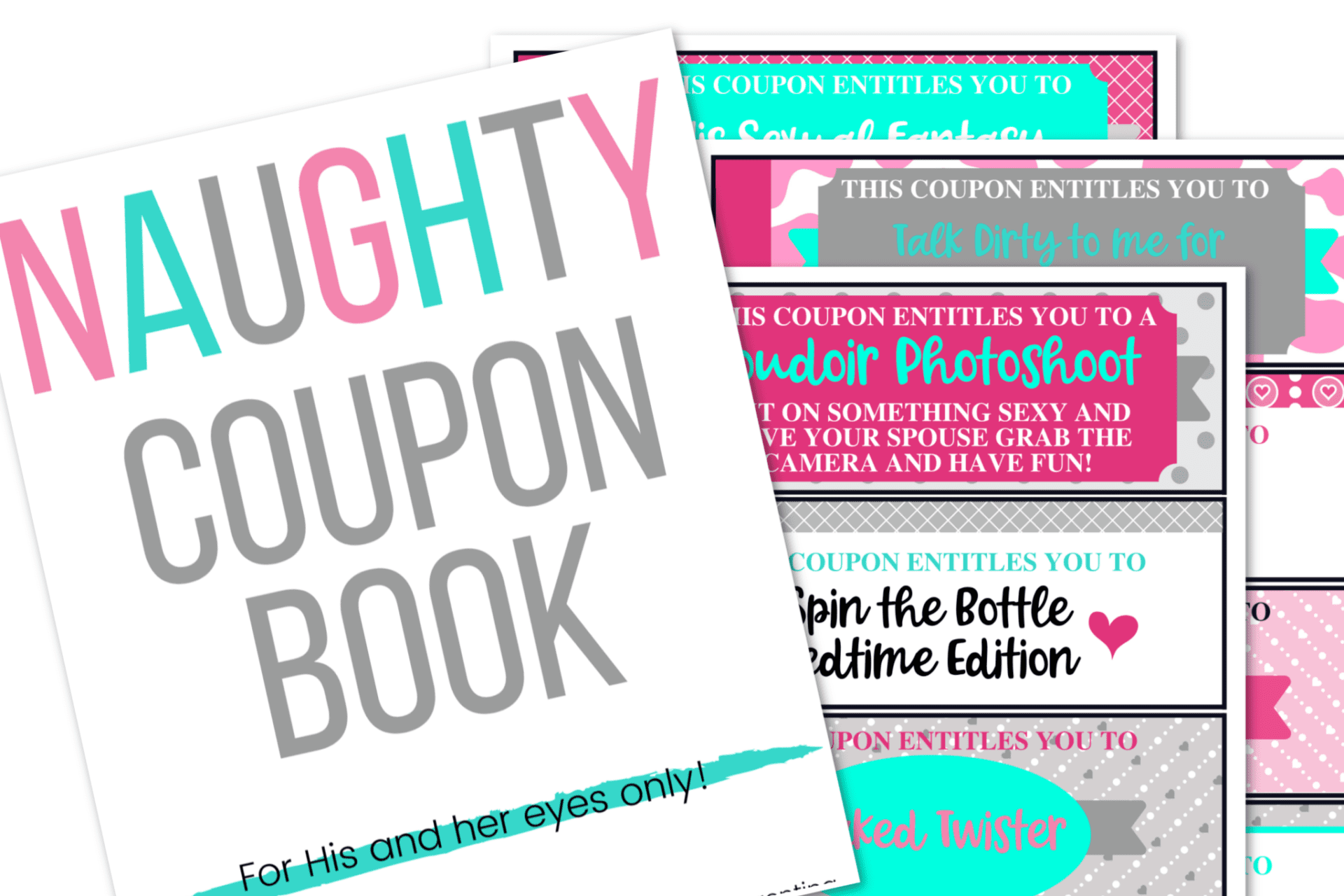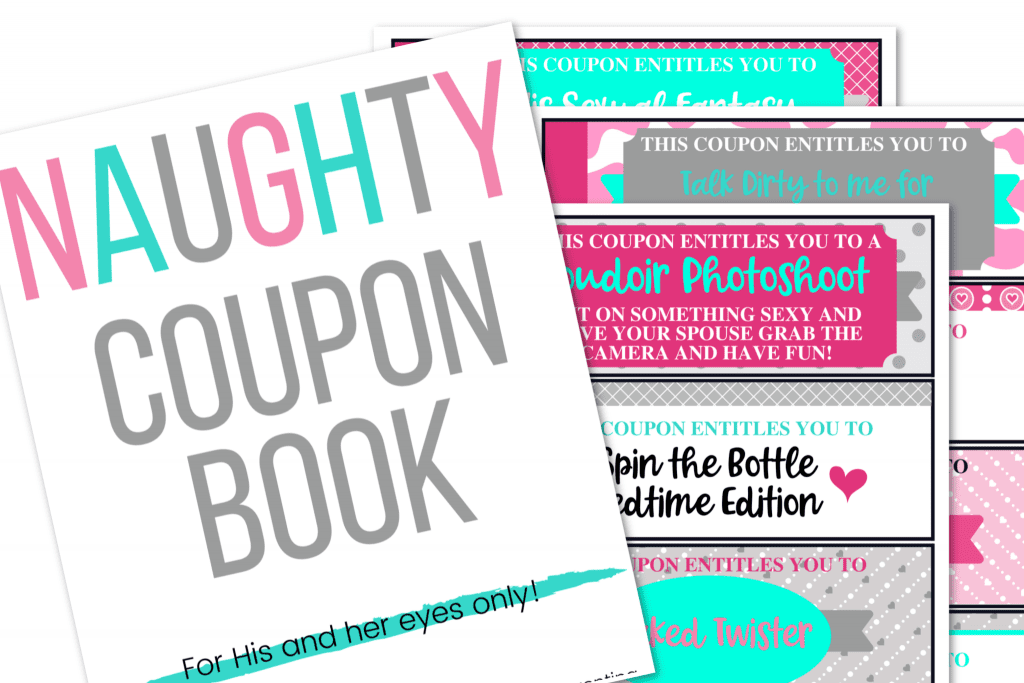 Naughty Coupon Book
This Naughty Coupon Book Printable is all you need to spice up your marriage!
Rock your spouse's world with this 52 coupon book printable that your spouse will love!
What's great with this love coupon book is all the thinking and prep is done for you!
Just print, assemble (or not, just throw them in an envelope) for 52 sexy intimate nights with your spouse in the bedroom! So lock those doors, choose a coupon and REIGNITE that SPARK!
Here's what you get with your Naughty Coupon Book:
52 Coupons to Spice Up Your Relationship in the Bedroom!- We will help you take the thinking out of what to do tonight because we provide you with 52 unique and AWESOME ways to connect with your spouse on a more intimate level! Take turns choosing a coupon to redeem to really rock each other's world and bring your relationship to the next level!
16 Printable Cards for Spin the Bottle- The Naughty Coupon book also comes with 16 printable cards for Spin the Bottle. We take the prep and planning out of all 52 coupons by providing you with this printable so that you can play spin the bottle over and over again!
What's Your Fantasy?- Yep! Sometimes it's all about knowing what your spouse wants! So, we are giving you two Printables (one for him and one for her) to write down your fantasy and swap so we know exactly what our spouse wants!