These Thanksgiving Color By Number sheets are a great way to combine learning and fun into your Thanksgiving festivities this year! With 10 different Thanksgiving themed color by number pages there is endless fun to be had!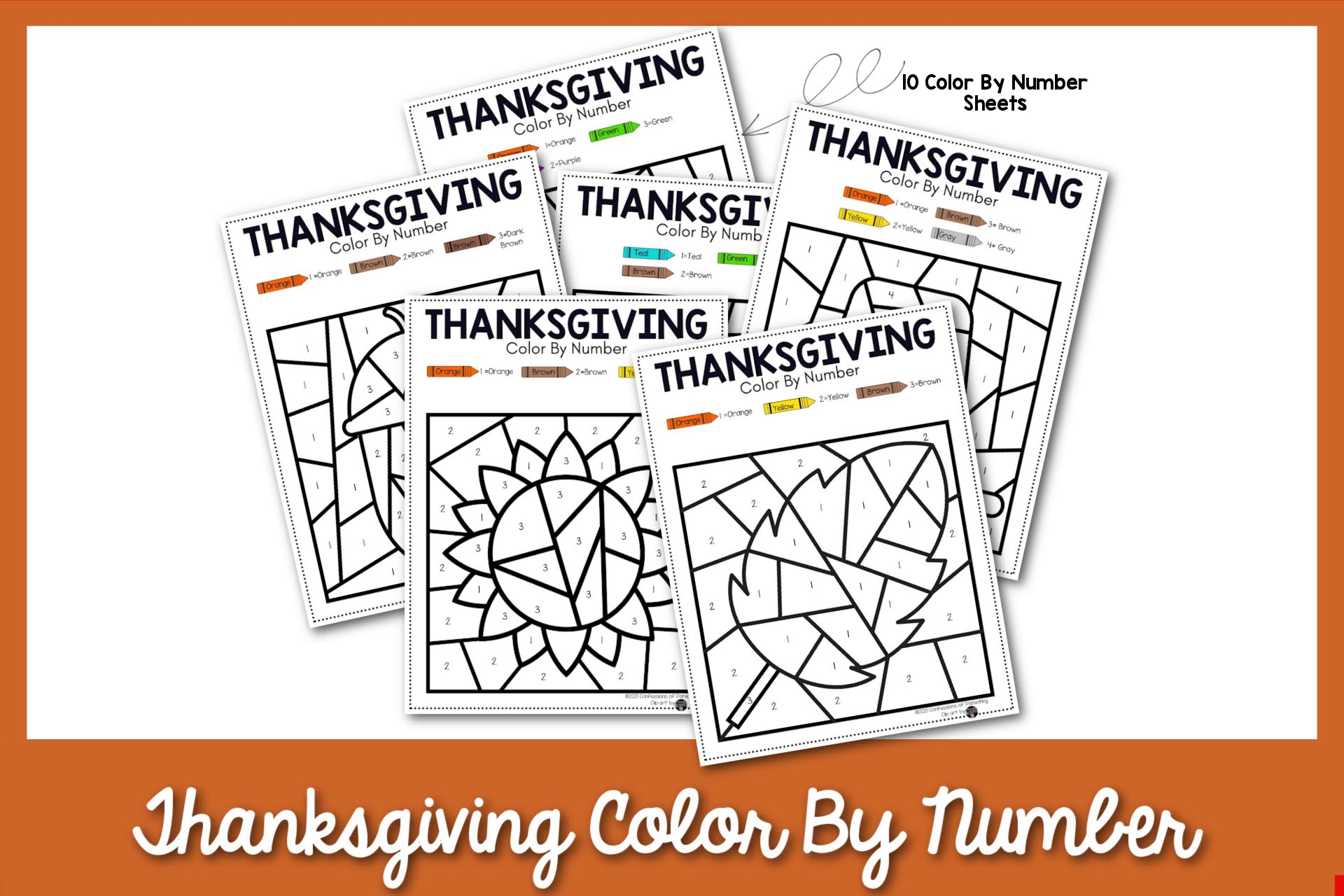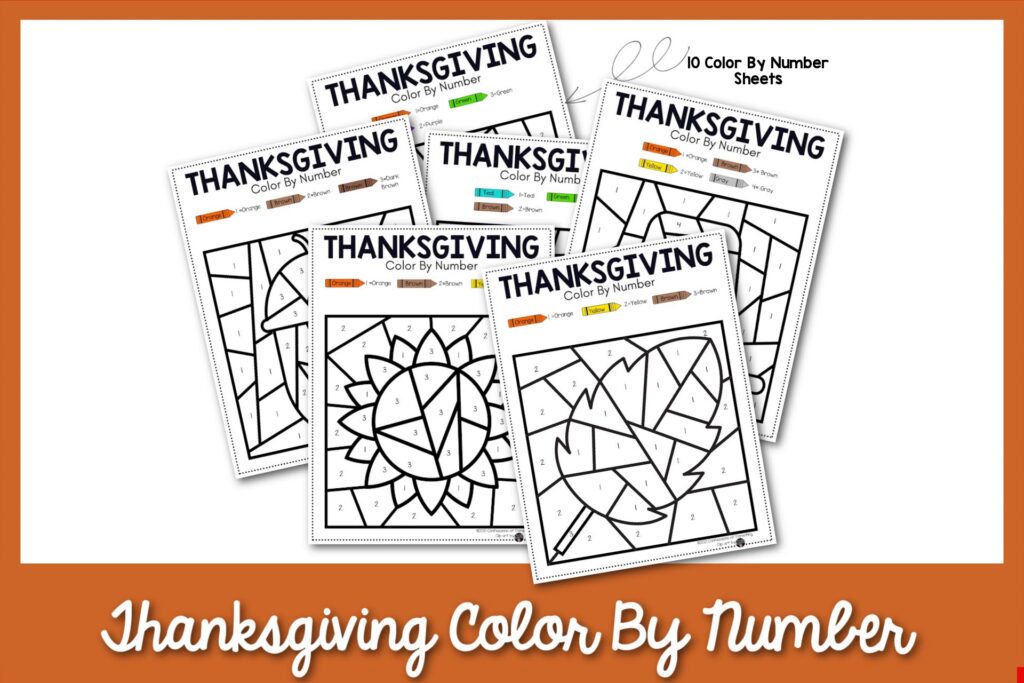 Thanksgiving Color By Number
Thanksgiving has always been one of my favorite holidays. Whether it be an extravagant meal or a simple meal, the love and gratitude shared between friends and family that evening holds a special place in my heart.
It can be a busy day of cooking, and it can be hard to get the time to help your kids find something to do. Keep your kiddos entertained with these quick and easy Thanksgiving Color By Number sheets. Just download the sheets, print them out, grab some markers, crayons, or colored pencils, and just like that your kids have a fun activity to do!
The great thing about these sheets is that you can bring them with you to school, church, a restaurant, a friend's house, and more for a fun activity to keep your kids busy.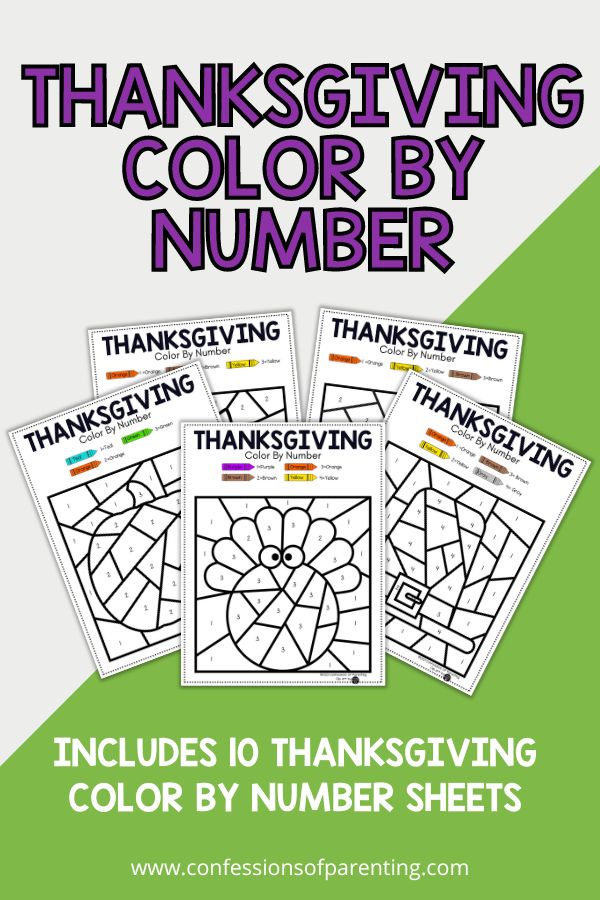 Check out Fall Color By Number Printables and Back To School Color By Number to extend the fun even longer!
Benefits of Coloring By Number
Your kids will love expressing their creativity as they color these sheets.
The color by number sheets help your kids practice some great skills like
following directions
reading
honing their fine motor skills.
They are also practicing their numbers and colors, as they interact with both while doing these sheets.
Reinforce what your kids are learning without making it seem like work!
Another great aspect of color by number sheets is that they do not require many supplies, they don't make a huge mess that will take forever to clean up, and they can be taken on the go for those busy holiday weeks!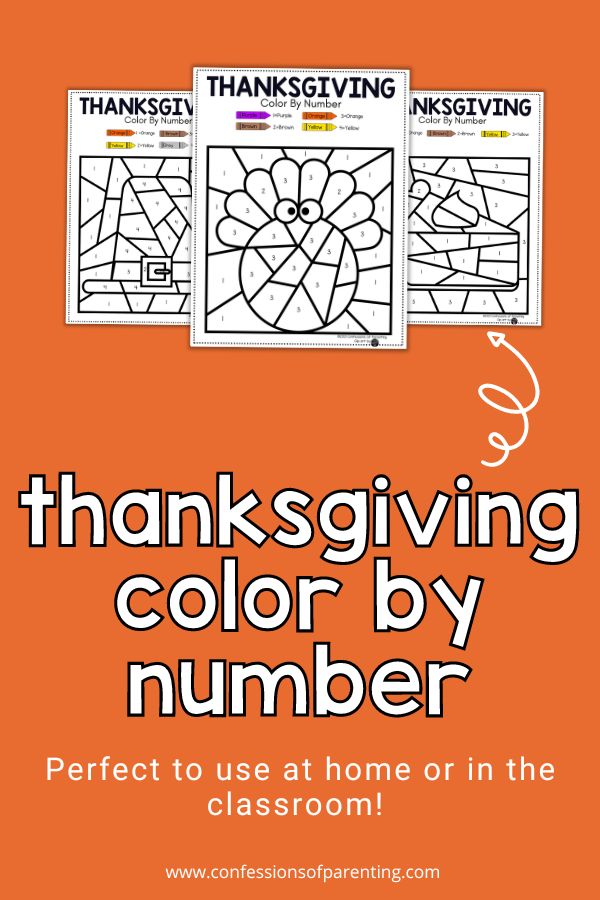 What's Included in this Set of Thanksgiving Color by number pages
You will find the following Thanksgiving color by number sheets included:
Sunflower
Leaf
Acorn
Pumpkin pie
Pilgrim hat
Turkey on plater
Squash
Corn on the cob
Pumpkin
Turkey
Your child will get to discover the hidden picture as they color each spot as indicated by the key. If your child cannot read, it's no problem they are color coded at the bottom so they can independently color.
This is perfect for every mom who needed a few minutes to get something done while the kids are entertained.
It's also great for teachers as an extra activity while they are working with other students in the classroom.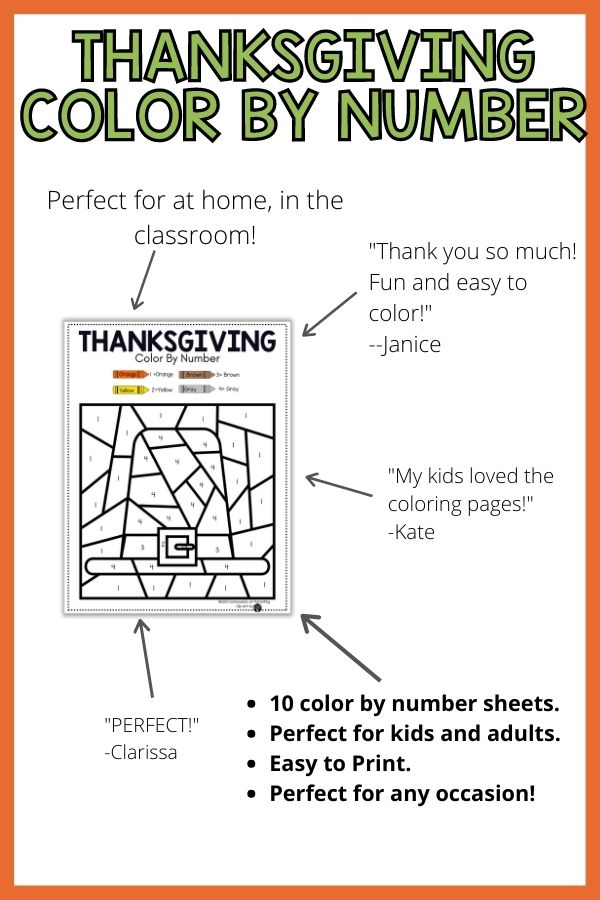 Thanksgiving color By Number
Want to try a sample page? Enter your email at the bottom of this page to get 1 free sheet to try!
More Thanksgiving Ideas
For even more Thanksgiving themed fun, check out these other printables! Provide a wide variety of (very simple and easy) activities for your kids to do to keep boredom at bay. Help them practice different skills with each new activity.
There are also some great Thanksgiving themed games that the kids and cousins can play by themselves, or you could easily get the whole extended family engaged! These games can all be easily adapted, and all ages are bound to have fun, from the littlest toddler to the grandparents!
You can grab Our whole Thanksgiving collection right here!
Thanksgiving Color by Number
Want to try a sample page? Enter your email in the form at the end of this post to get 1 free Thanksgiving color by number worksheet. 
More Color by number Worksheets to try
And if you want some great coloring Pages try these!