An Open Letter to My Husband After Our Baby…Please continue to love me even when I push you away. My love for you grows each and every day.
An Open Letter to My Husband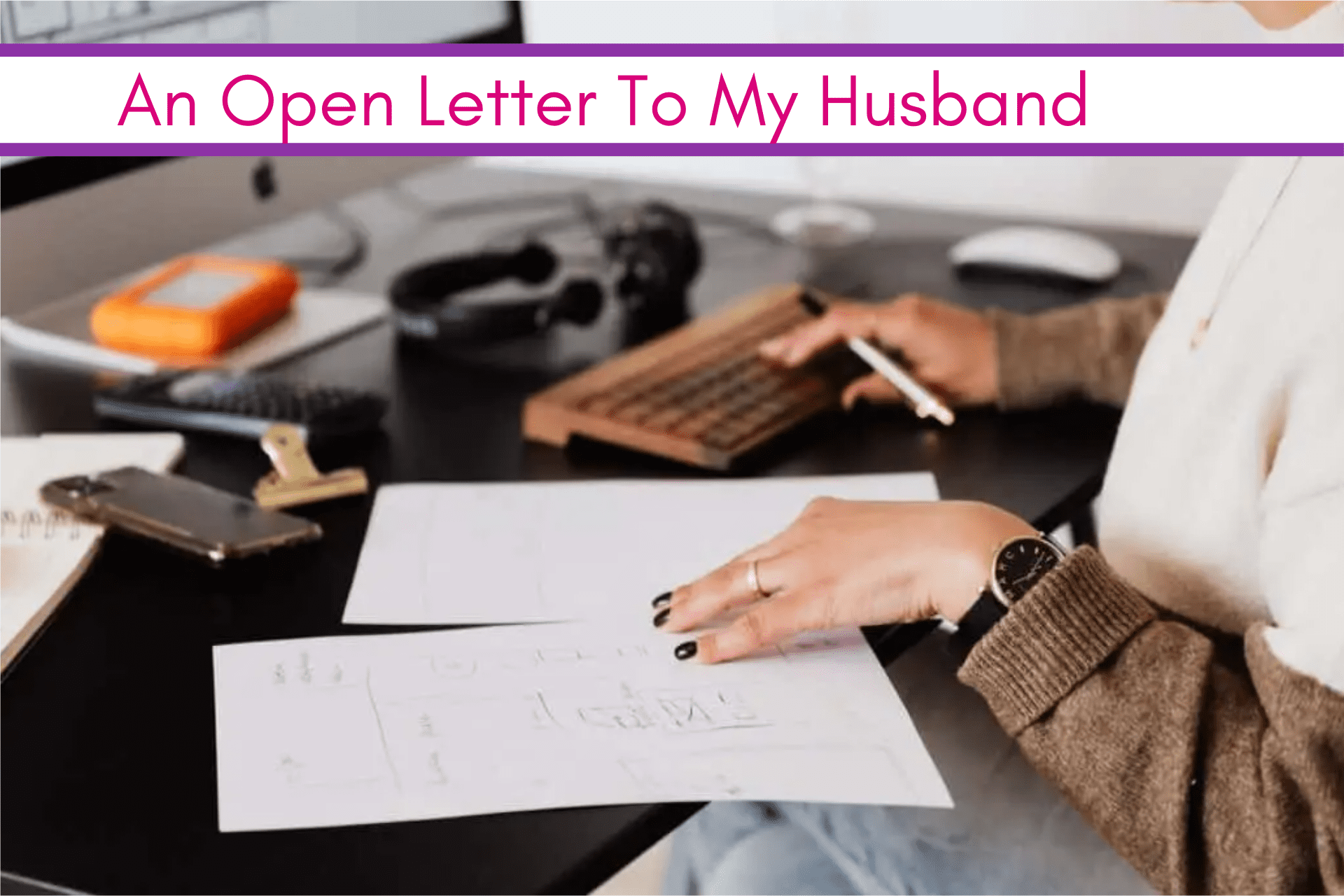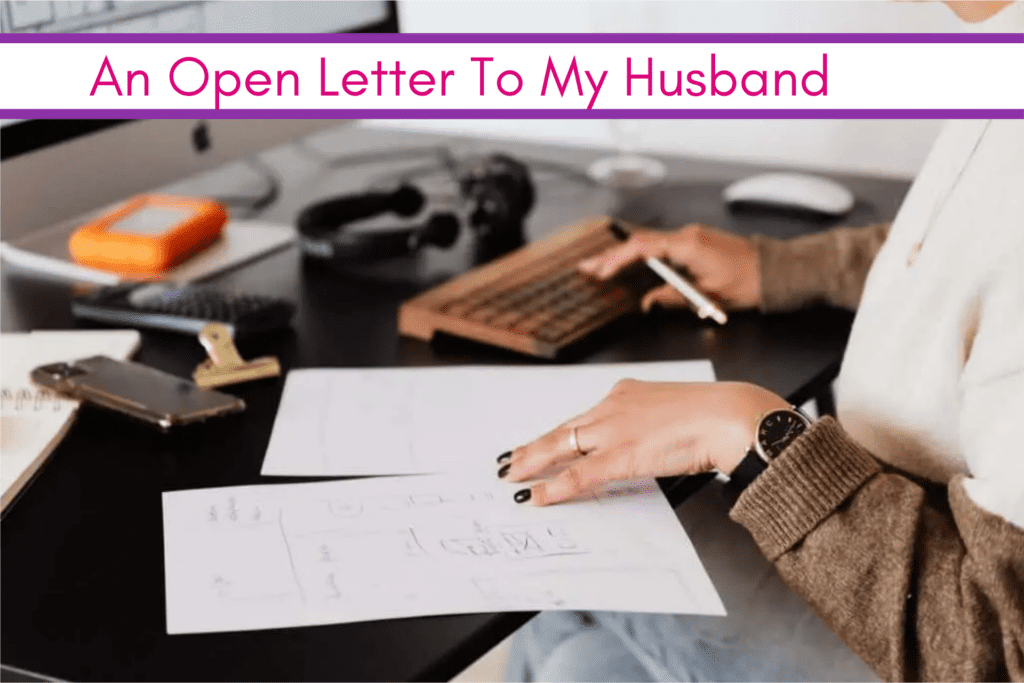 I promise it's NOT you… It's me…
You see it goes like this… All day and all night I am touched. My body is not my own right now.
It seems our 4-month-old is always latched on or attached to me somehow and our two-year-old waddles behind me all day touching my bum and wanting me to pick her up.
By the end of the day, I have been spit-up on, barfed on, drooled on, had snot wiped on me, worn a little breakfast on my sleeve, and now am covered in dinner because someone was "helping me."
All without a shower because my morning routine for moms went out the window after being woken up 6 times in the middle of the night.
I have been pulled on, dragged by the hand to turn on the TV, laid on, and slept on since the moment I woke up this morning.
I don't remember the last time I actually felt pretty… because who feels pretty when they are pregnant? And then after a baby, you just feel fat because nothing fits quite right.
On top of that who has time to paint their nails, or shave their legs, or put on makeup or do their hair? Certainly not me…
I Just Don't Have it in Me
By the end of the LONG day of taking care of kids, the last thing I want is to be breathed on, touched, or laid on because I have been touched all day.
My body is currently not mine. It is shrinking back to normal size as well as fulfilling the purpose of feeding our child.
Every morning when I wake up I make the decision that today is going to be the day when I show you all the affection in the world when you get home from work and I can show you just how much I love you.
But then reality hits, and the last thing I want to do is show any more affection or stay up even one minute later after the kids go to bed because I am tired, mentally and physically.
Please Be Patient
So I ask you to please just be patient with me.
Please continue to love me even when I push you away.
Take me on dates even though at first I complain that I have to put on real clothes. Keep kissing me even though I turn my cheek the other way. Continue to grab my hand when you want me to hold yours…
Help me make our marriage a priority with kids and spice up the bedroom again, even if I push you away.
My Promise to You
I promise I want you to touch me and snuggle with me in bed and hear all about your day. My love for you grows each and every day, even though I might not always say it or show it. My world would be incomplete without you in it.
I promise I miss you when you are gone and can't wait for you to come home each day. One day I will be back to wanting to be touched, wanting to hold your hand, and wanting to be constantly kissed by you.
I promise I love you more every day, and one day when I feel like myself again I will show it. So in the meantime please know that I love you more than anything and just be patient with me.
Love,
Me
Like this article? Check out these other great articles you might like!
Was this Open Letter to My husband Something You Feel You Could Have Written to Your Husband?