If you love Christmas a whole watt, then you are going to want to grab these Christmas light puns. They will really light up your life this time of year!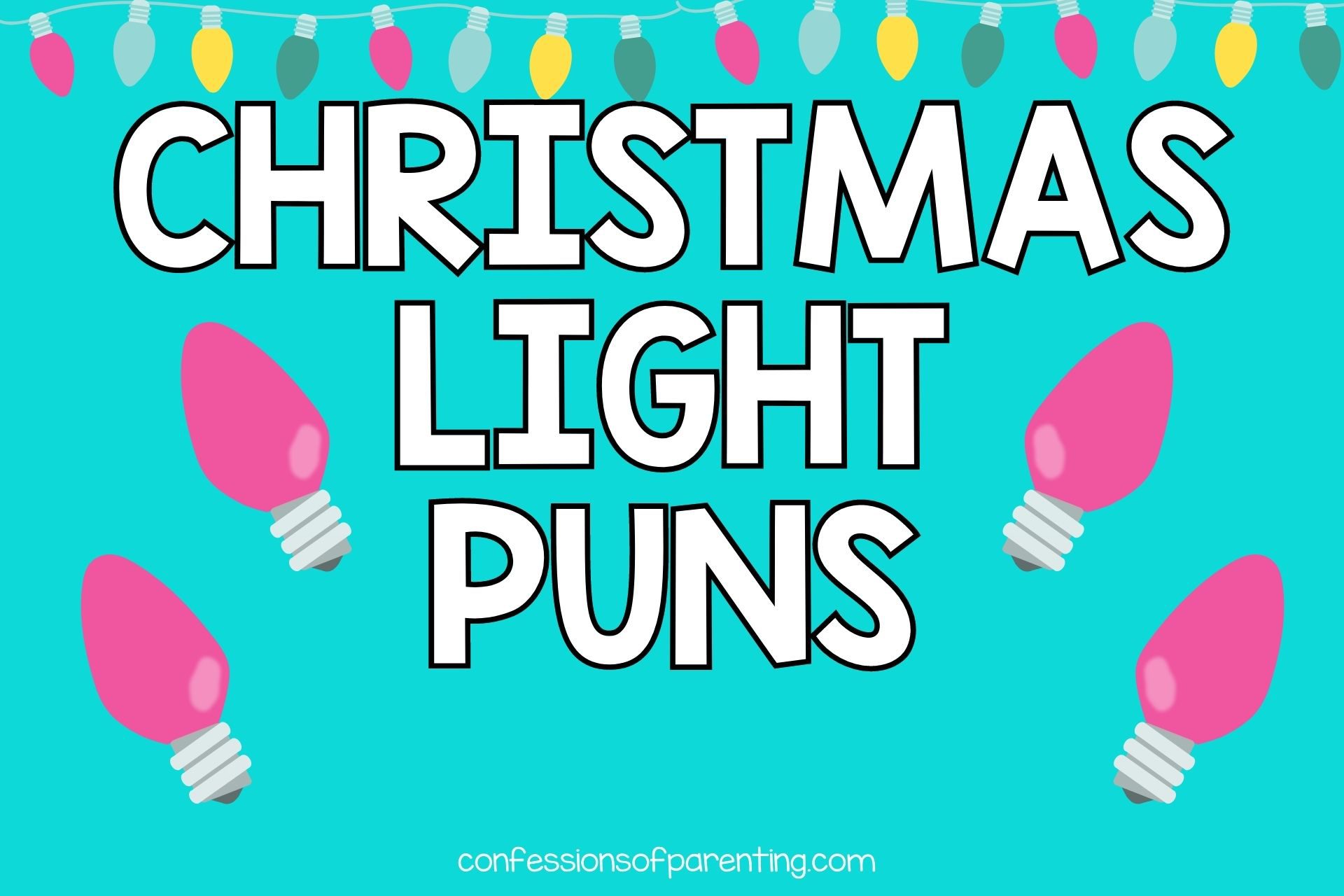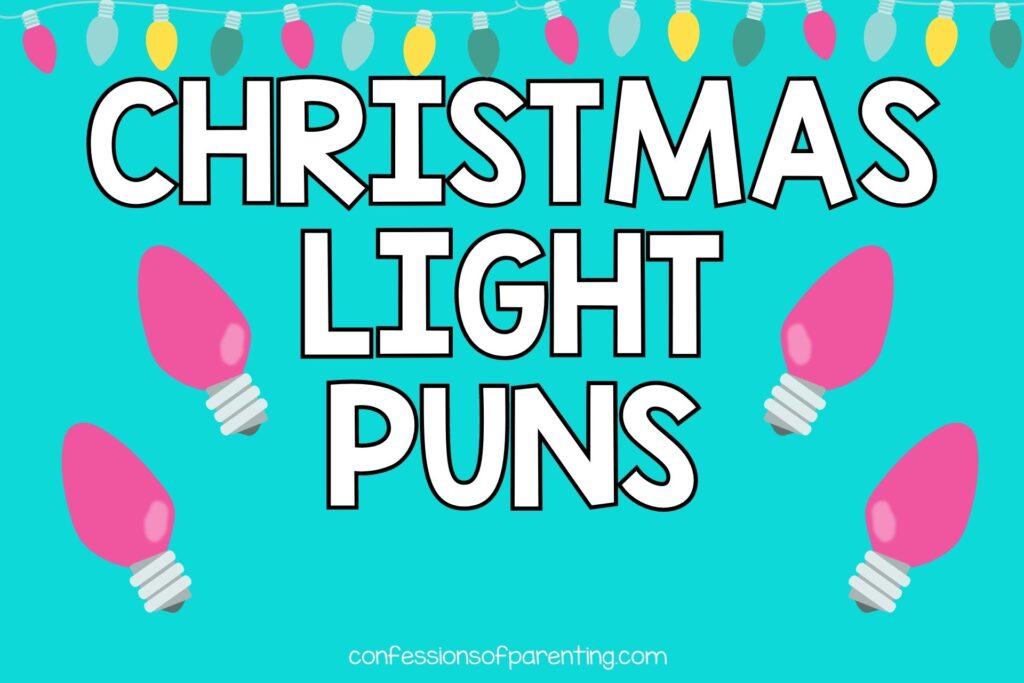 One of our favorite things are jokes and puns, especially around the holidays. They are the perfect way to connect, bond, and share in the joy of the holidays together with your friends and family. These Christmas light puns are like no other. They will be the spark that you need to keep the magic going this season.
Be sure to check out our Christmas jokes, our Christmas tree puns, and our reindeer jokes for even more laughs.
Gear up for the Holidays with this Mega Christmas Game Collection!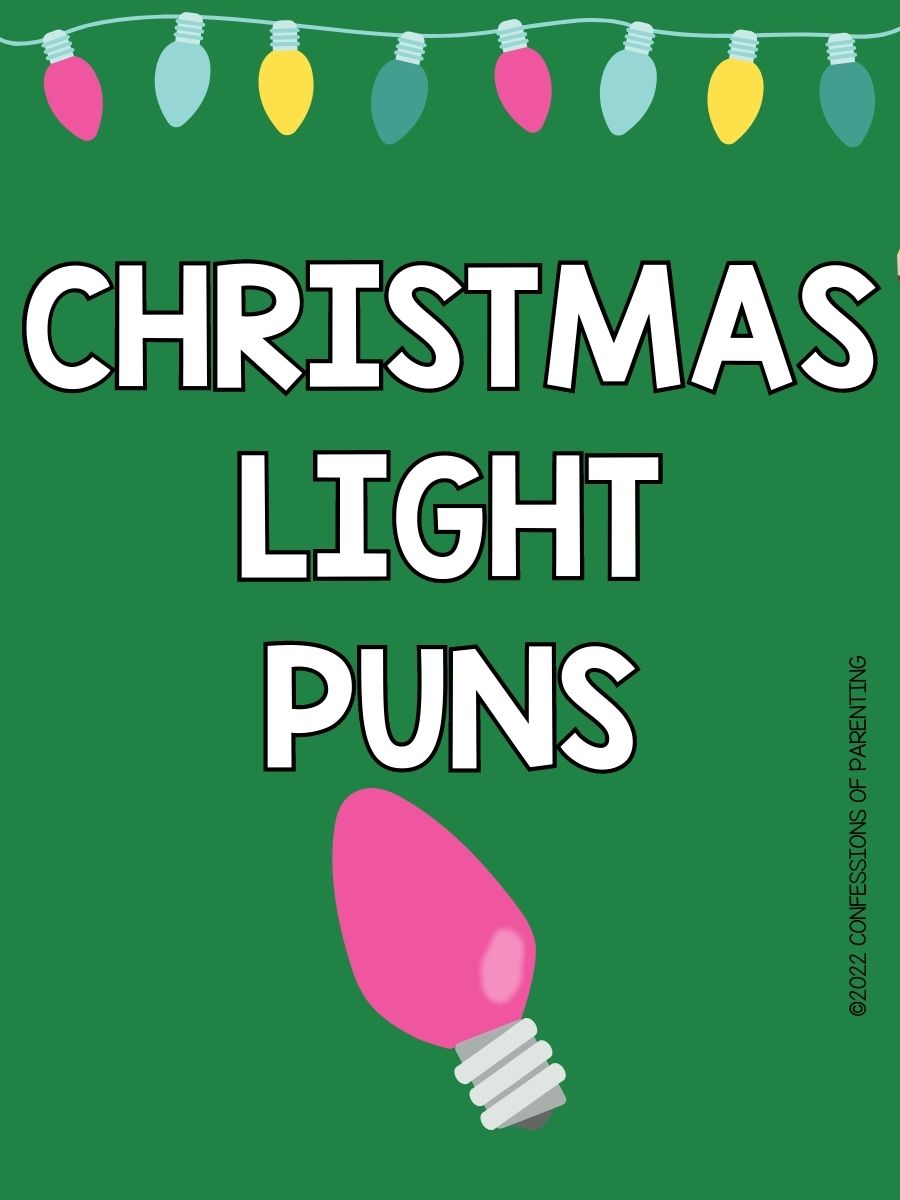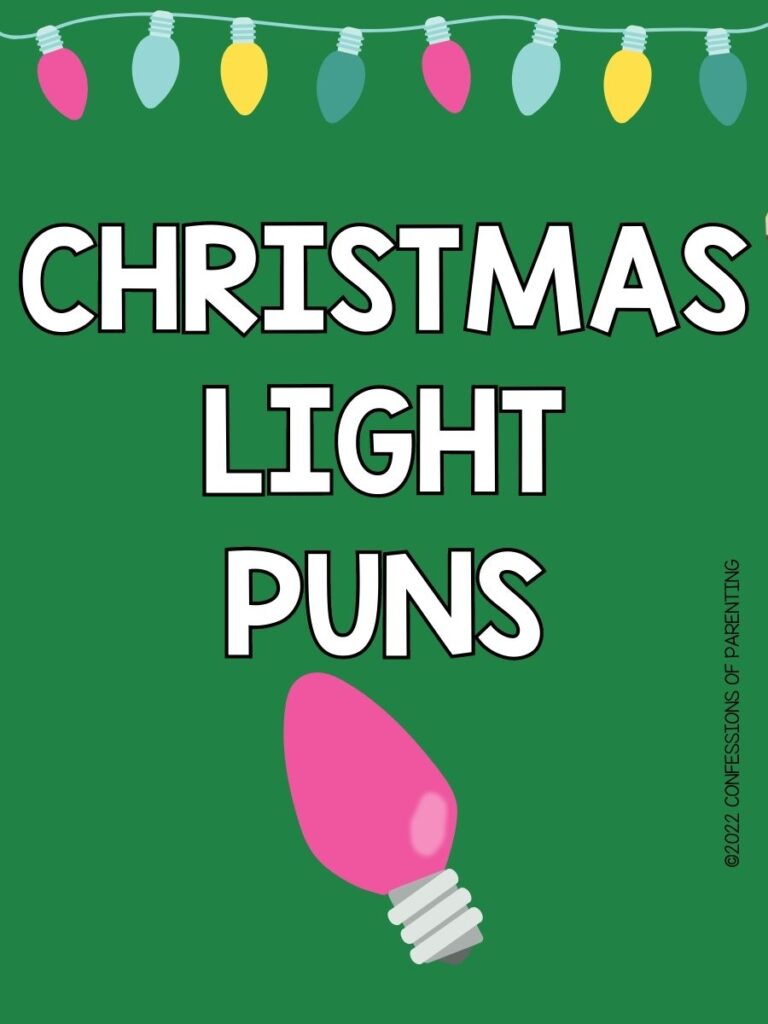 The Best Christmas Light Puns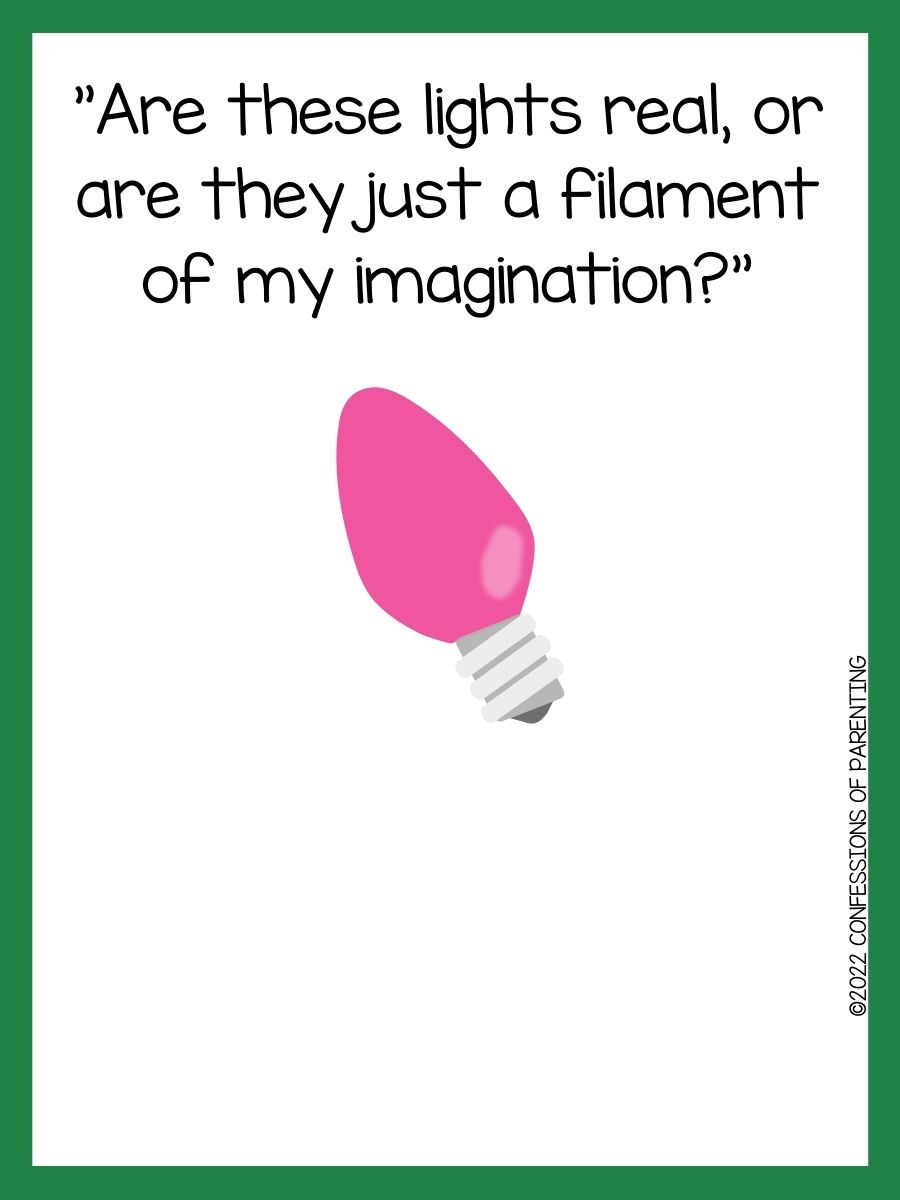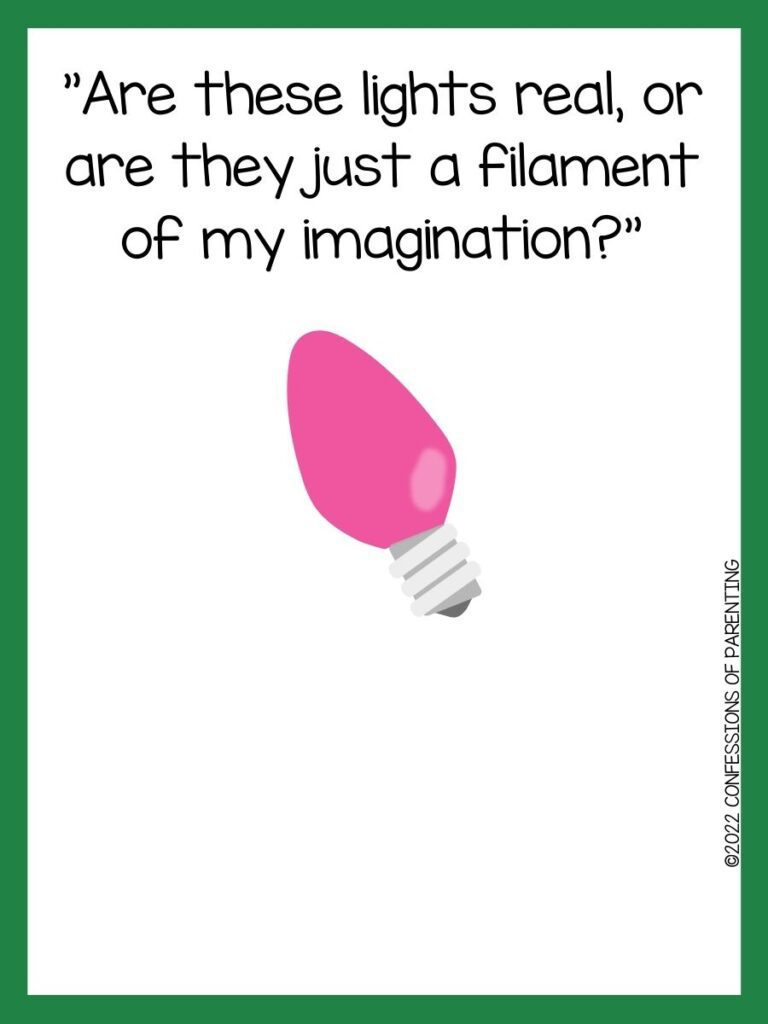 "Are these lights real, or are they just a filament of my imagination?"
"May your days be merry and bright." — Irving Berlin, "White Christmas"
"I love Christmas a whole watt."
"I'm delighted to see everyone's Christmas decorations."
"My squad's just like Christmas lights, because if one of us goes out, we all go out."
"You light up my life." — Debby Boone, "You Light Up My Life"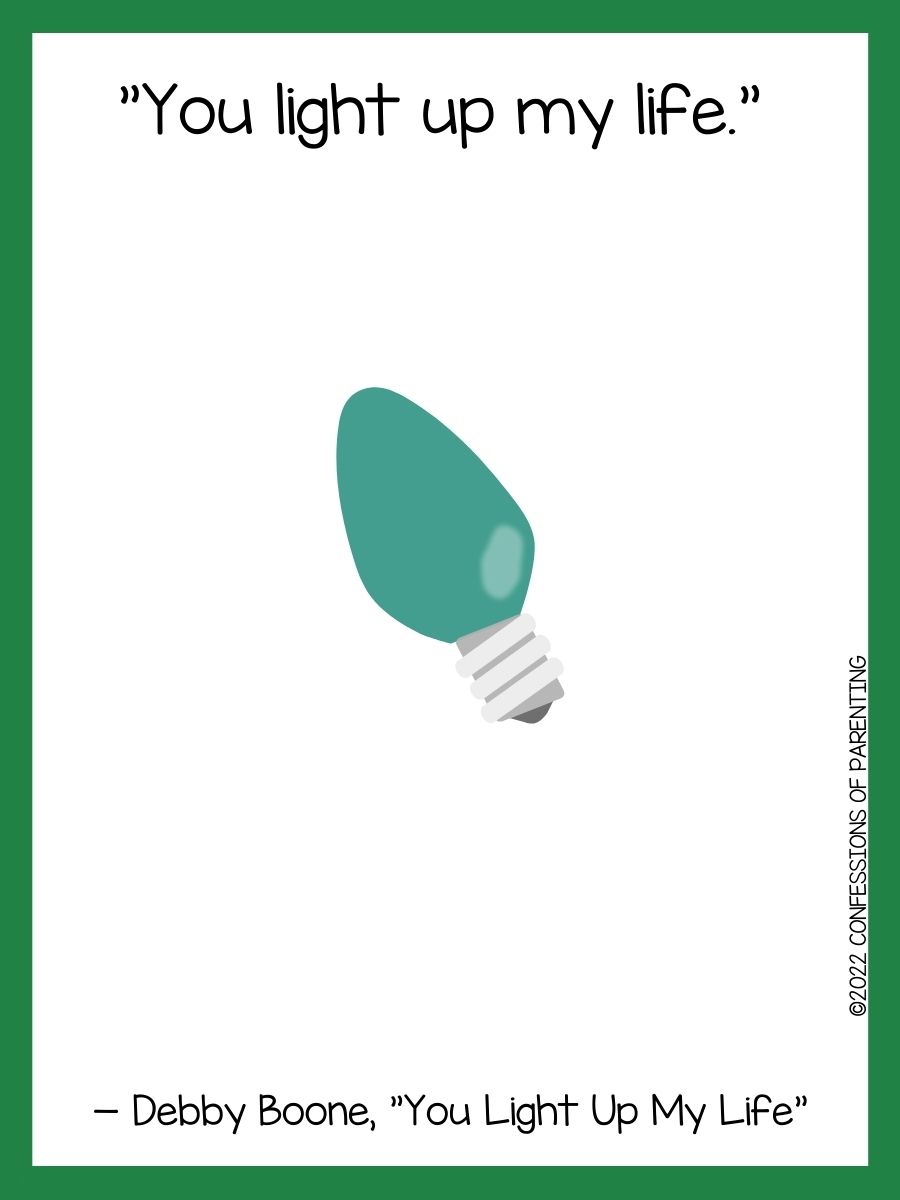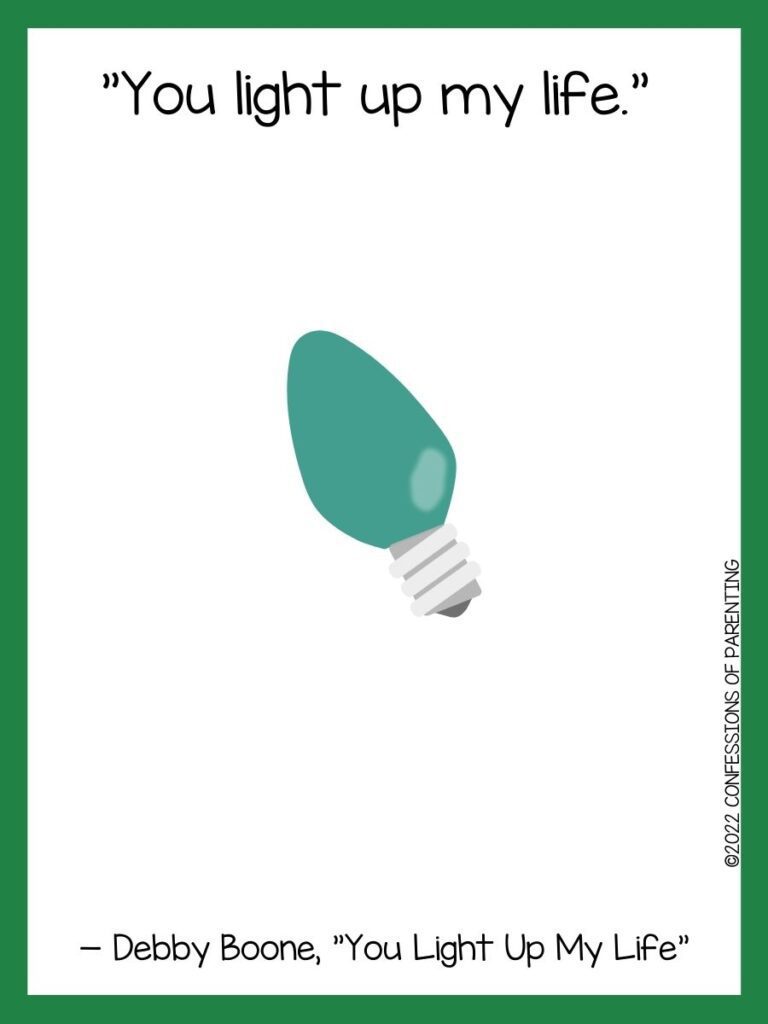 "This house is lit."
"These decorations are treemendous."
"Spending time with family really lights up the whole holiday season."
"Watt's up? Just looking at Christmas lights."
"Tree's lit."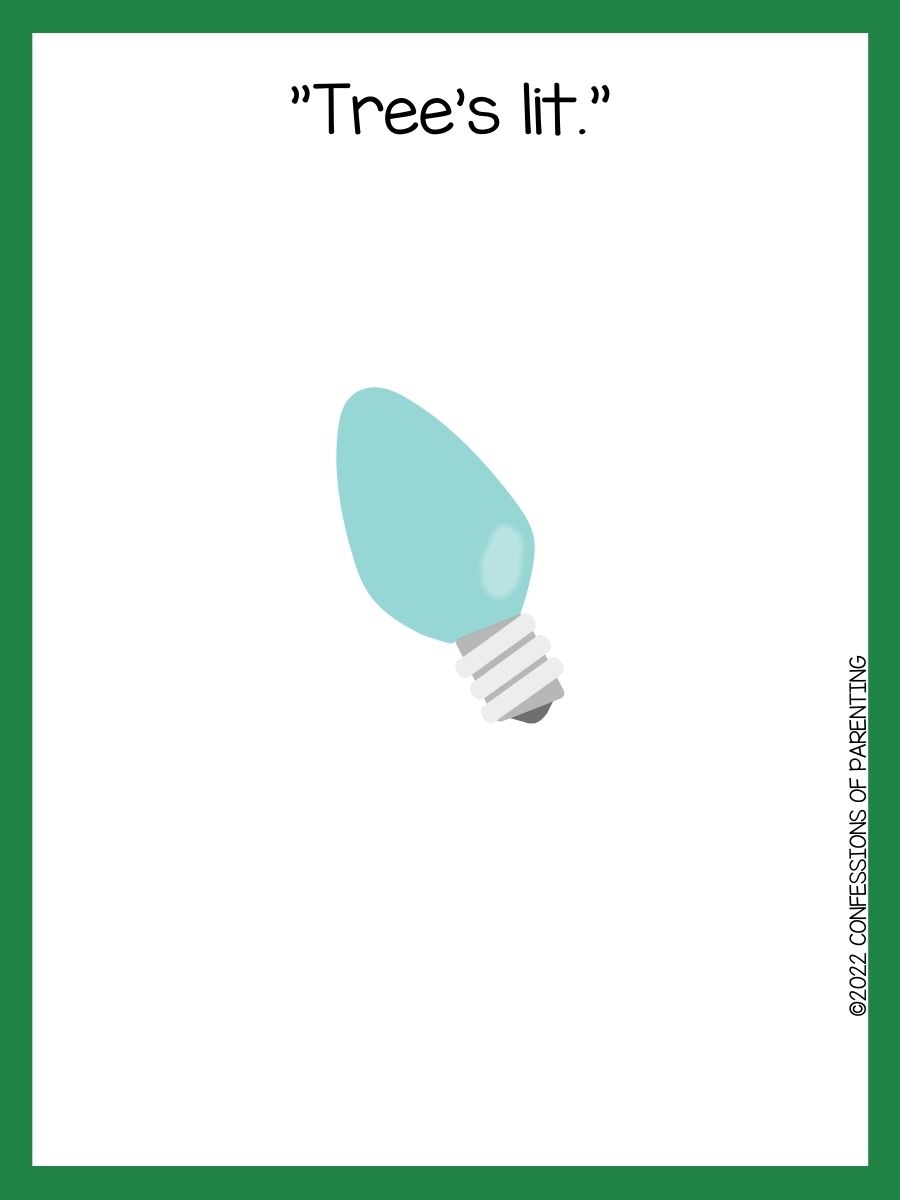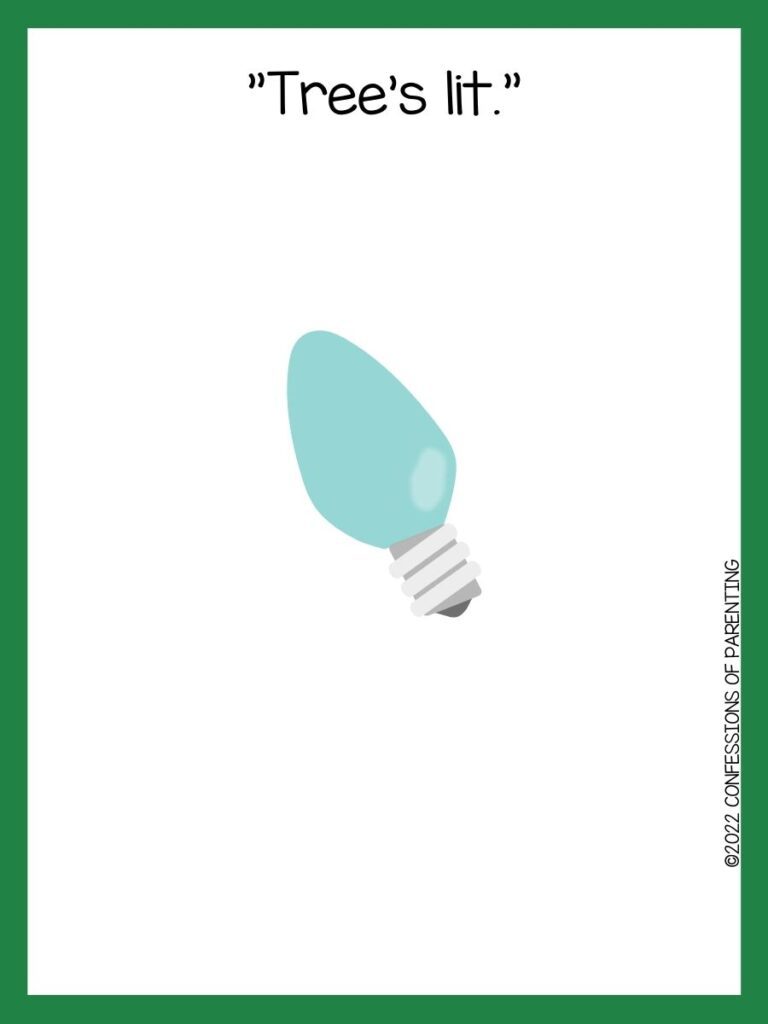 "I'm dreaming of a bright Christmas."
"I'll be waiting light here."
"If loving Christmas is wrong, I don't want to be light."
"Screw it, we're just going to look at Christmas lights."
"It's penguining to look a lot like Christmas."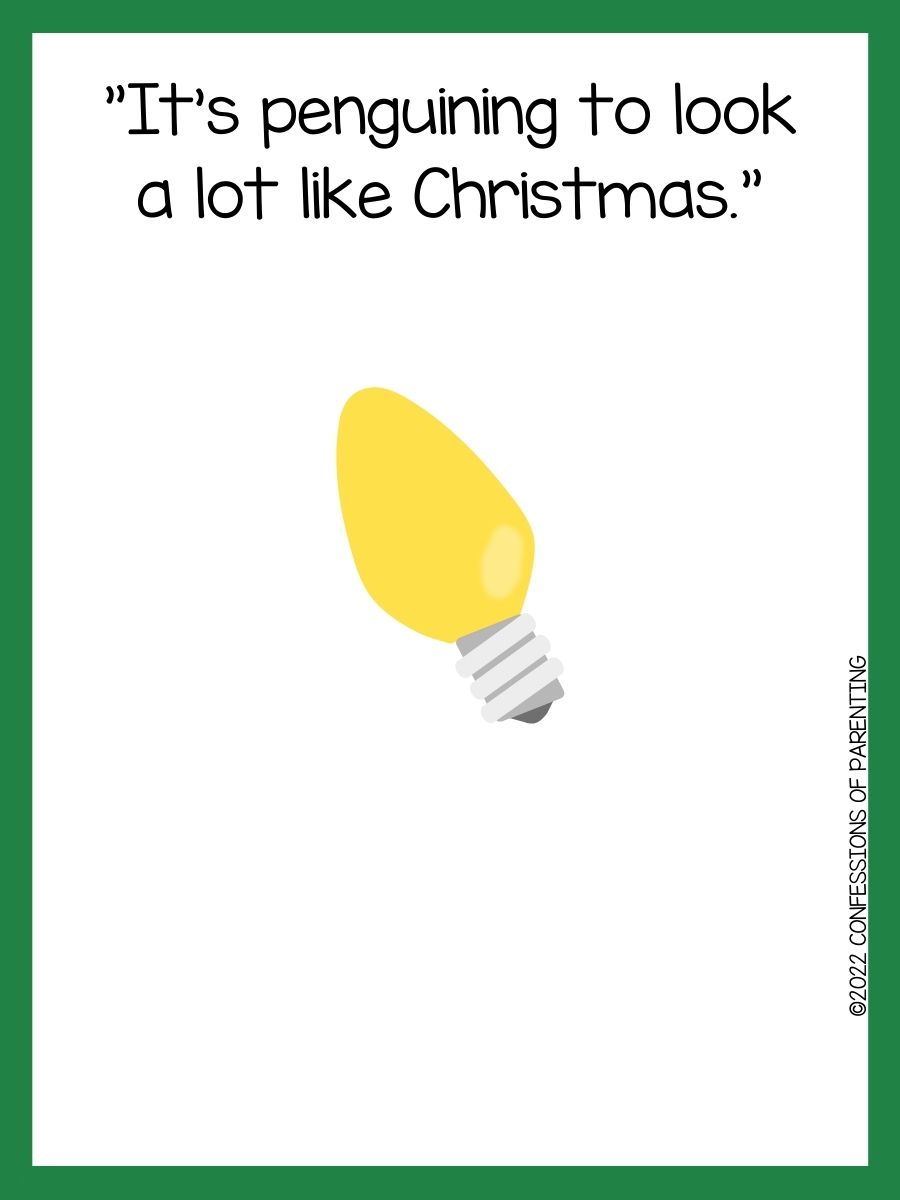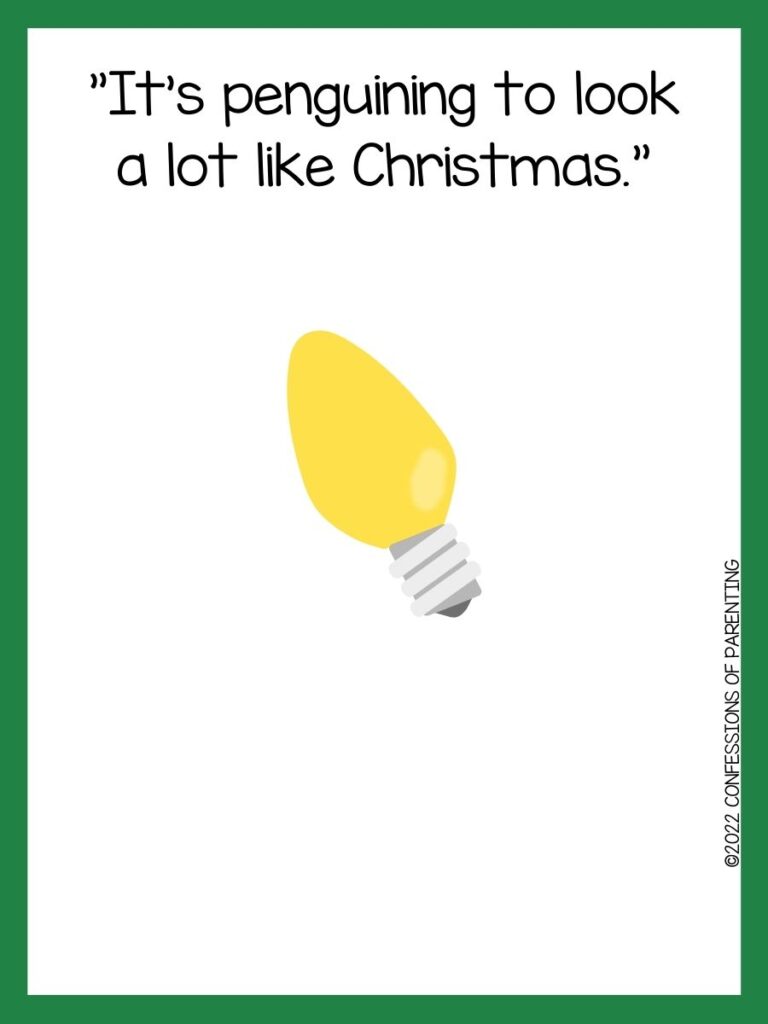 "My Christmas is looking pretty bright with you by my side."
"Can I get a watt, watt?"
"Lighten up, it's Christmas."
"There's some light snow outside."
"I love Christmas watts and watts."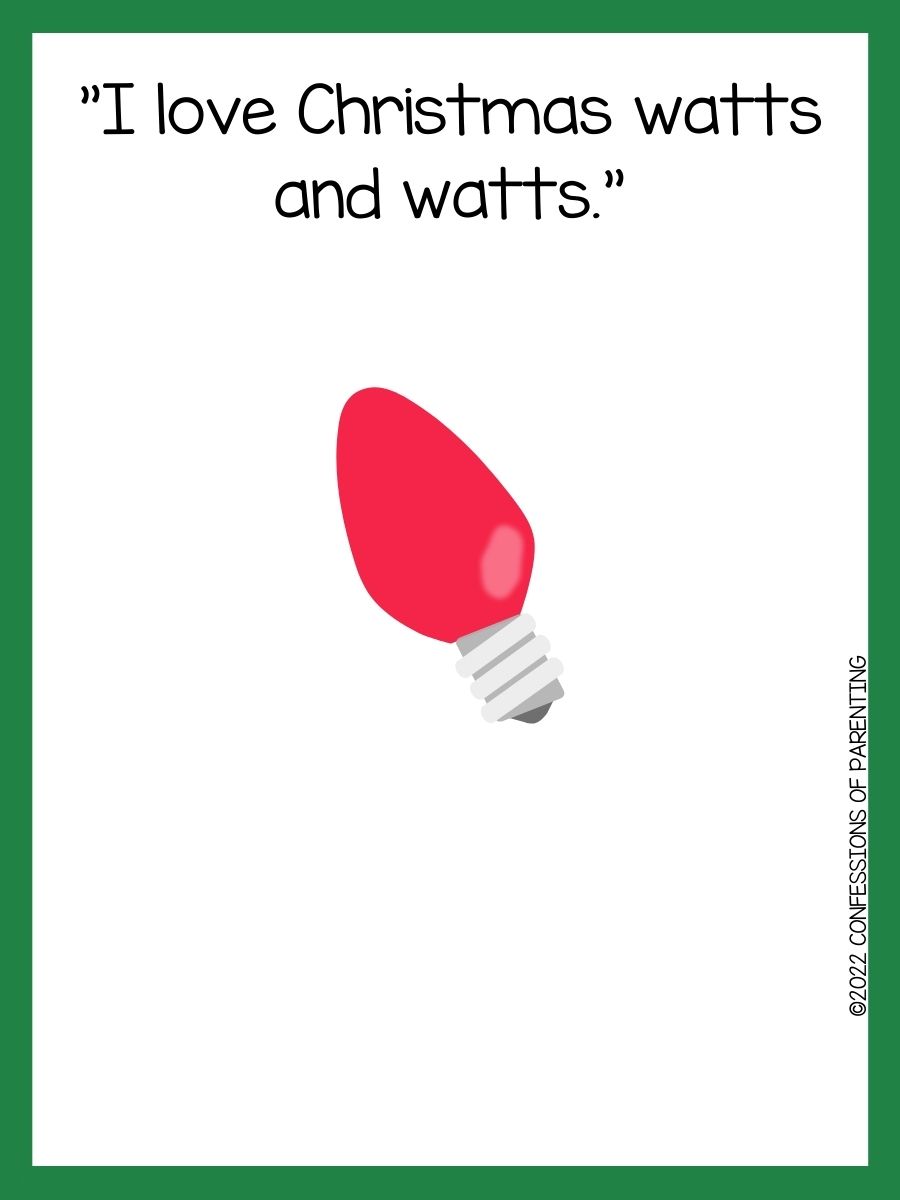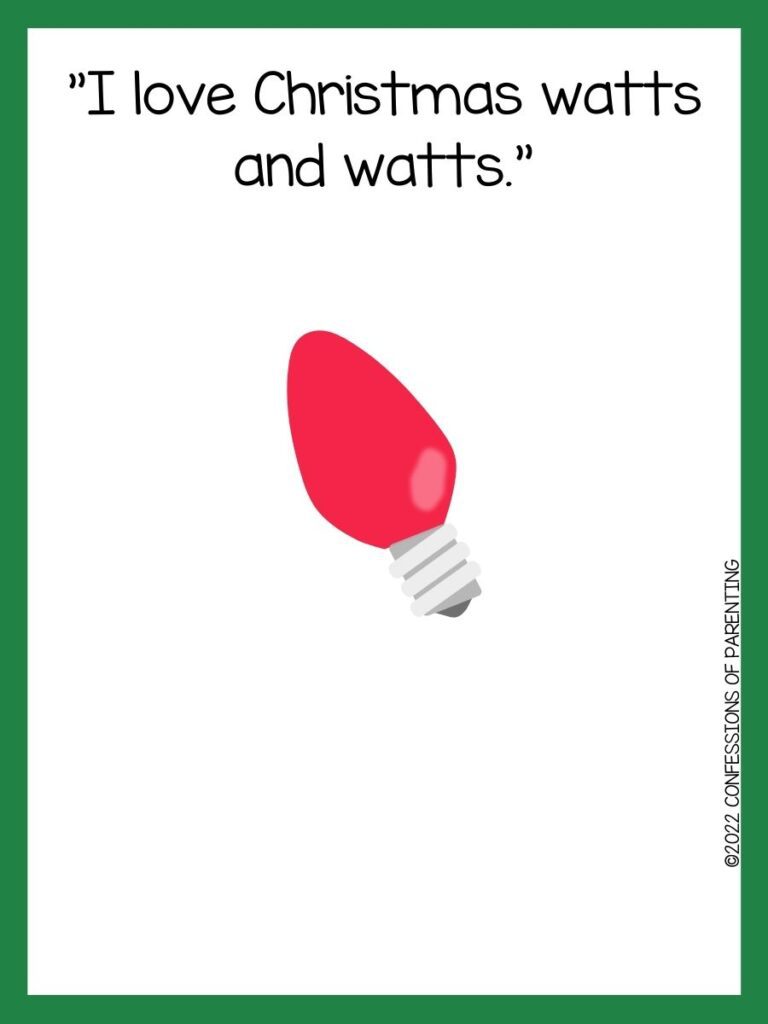 "Don't mind me, just taking an elfie in front of these Christmas lights."
"Watts up, my Grinches?"
"The tree and I are getting lit this Christmas."
"Make it rein with Christmas lights."
"I'm all wrapped up in the Christmas spirit."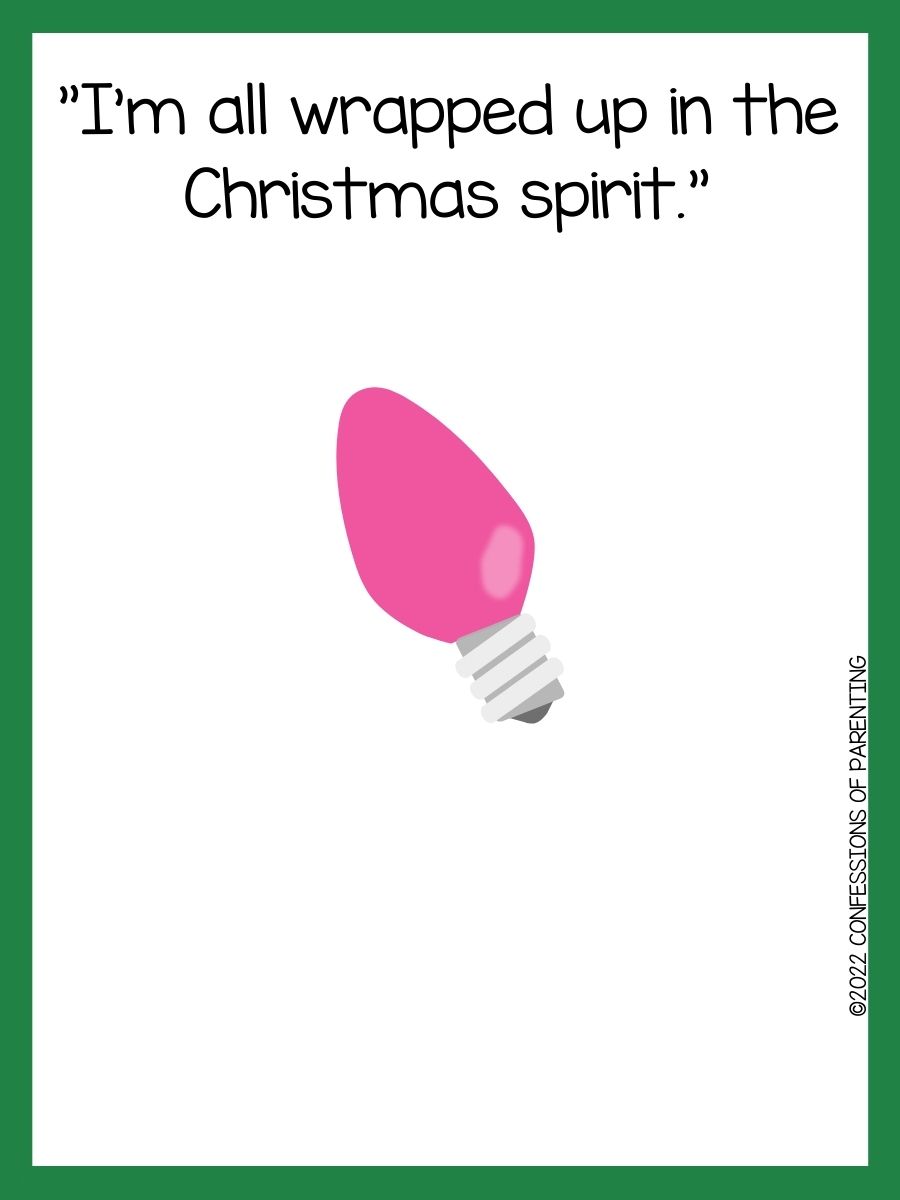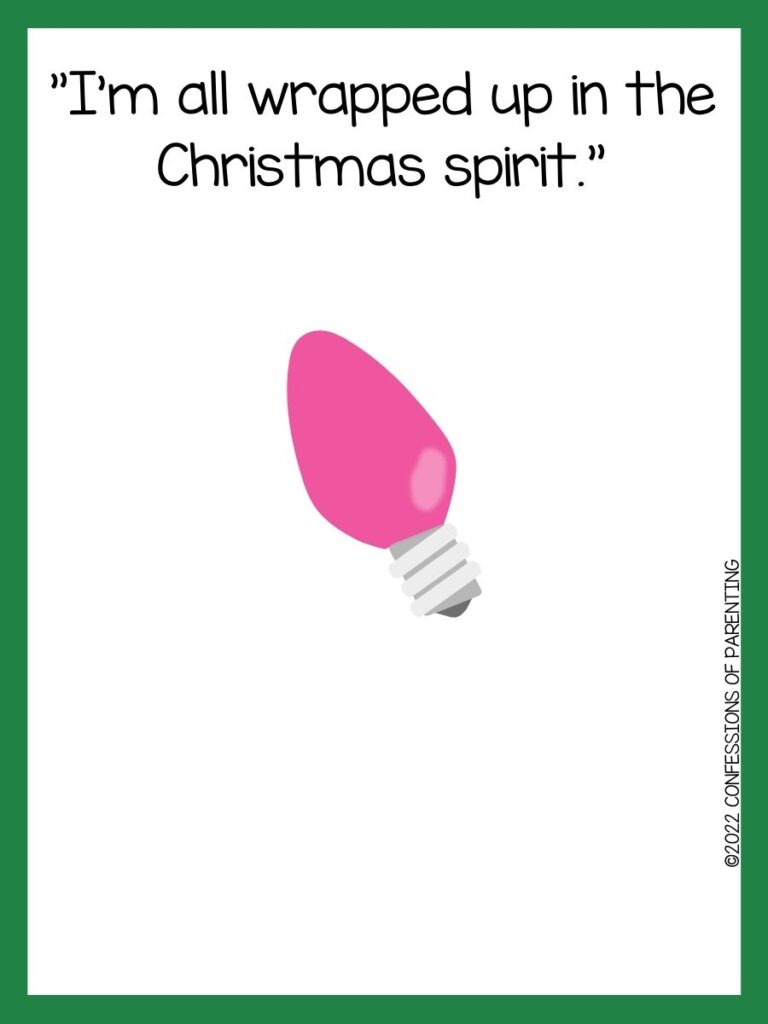 "Ornamentary, my dear Wattson."
"Just hanging with my family looking at Christmas decorations."
"These Christmas lights are like no otter."
"With all of these beautiful lights, there's no reason for bah humplug."
"Thanks for helping to make my future so merry and bright."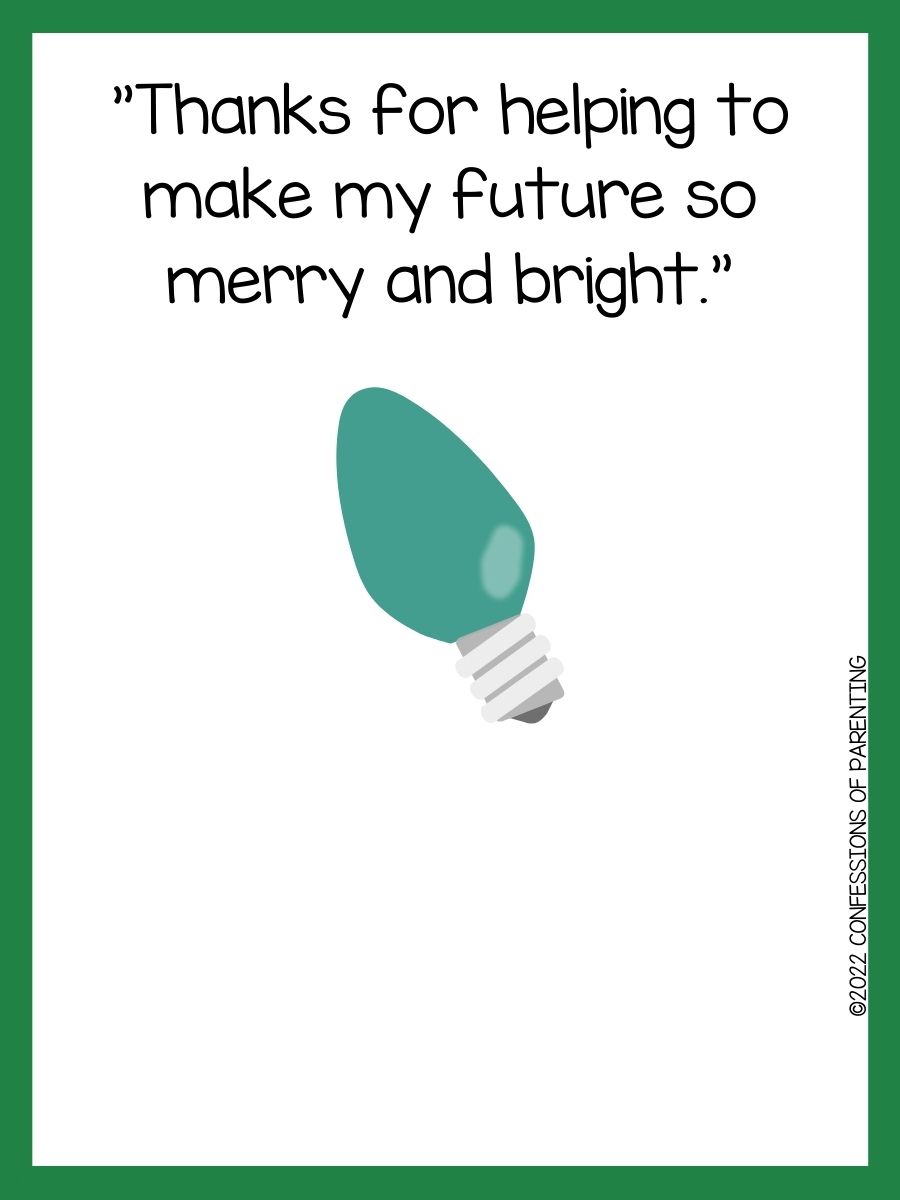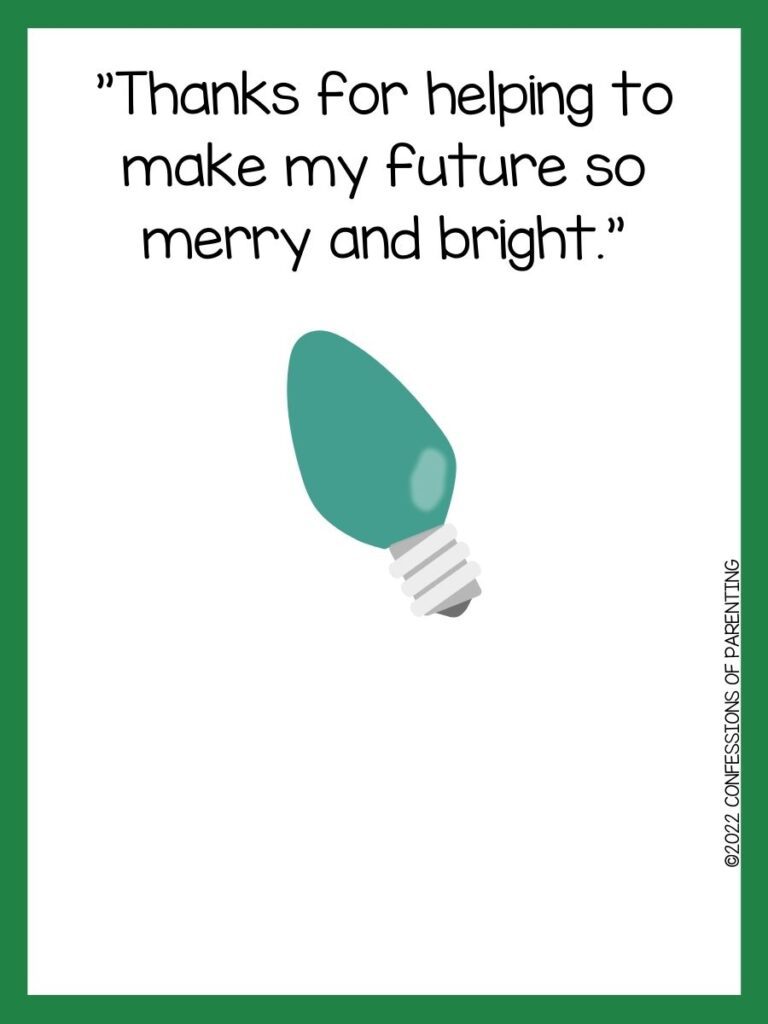 "What a delight it is to spend time with the fam."
"No need to throw shade when there's so much holiday cheer around."
"Ready, set, glow."
"De-lighted to be here with you."
"These lights are the best, fir-sure."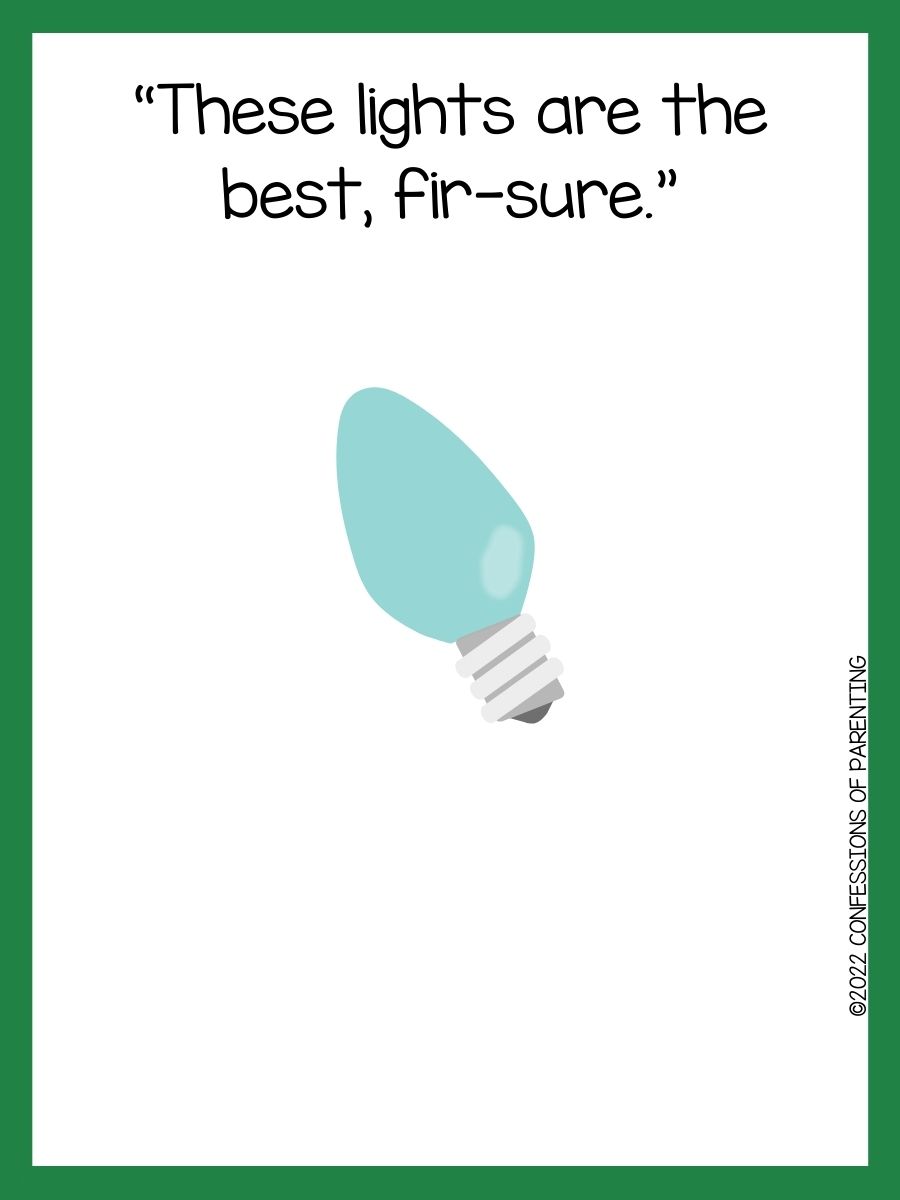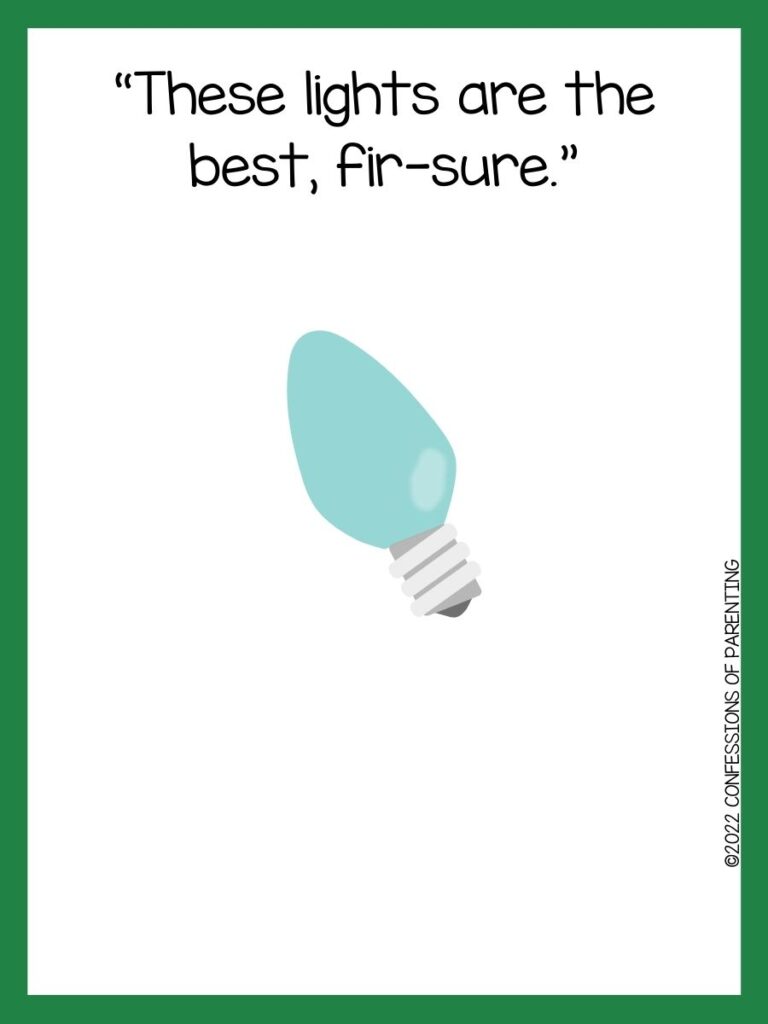 "We go together like tinsel and tree lights."
"Keep calm and light up the tree."
"Christmas lights and cozy nights."
"My tree lights go out more than I do."
"Is Christmas here or is it a filament of my imagination?"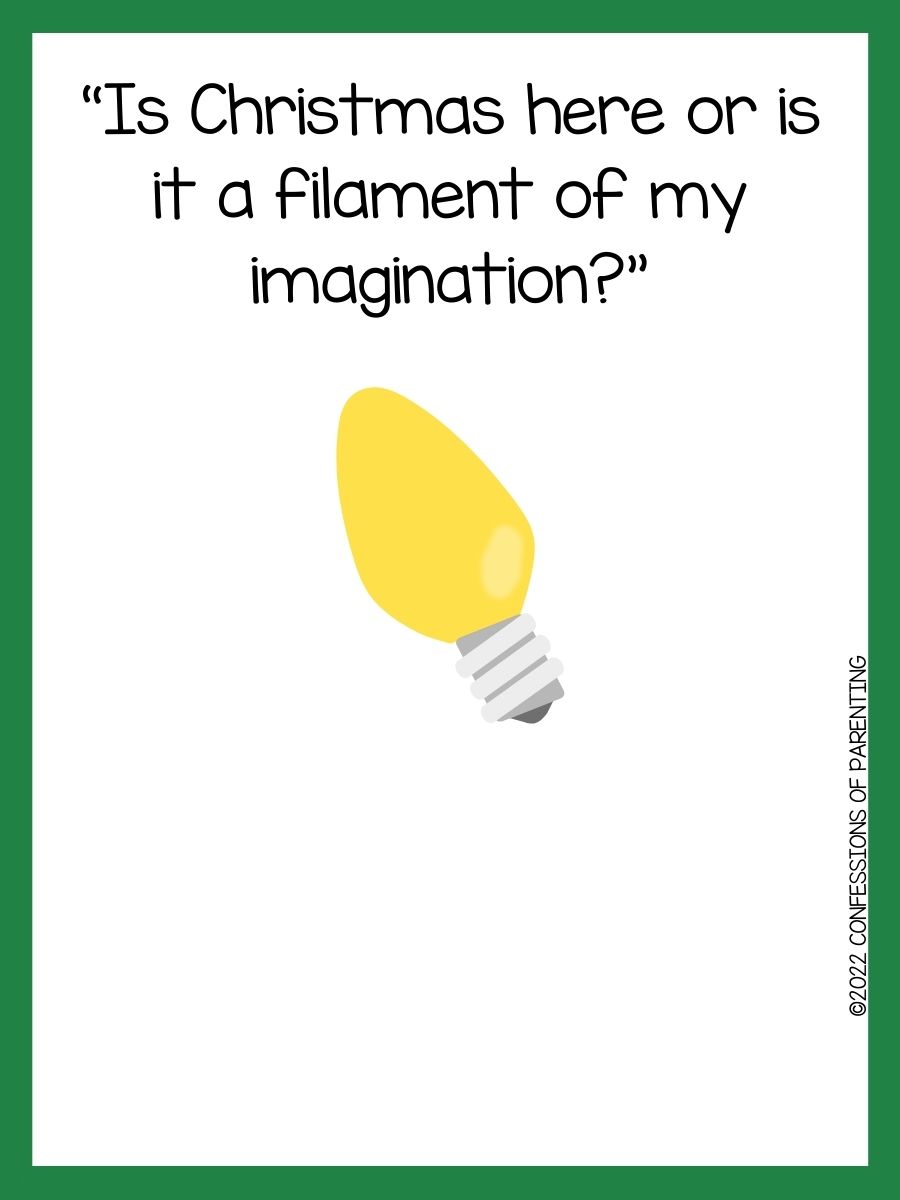 "Shining bright this holiday season."
"Better light than never."
"It's never too light to spread Christmas cheer."
"Another one lights the dust."
"Love at first light."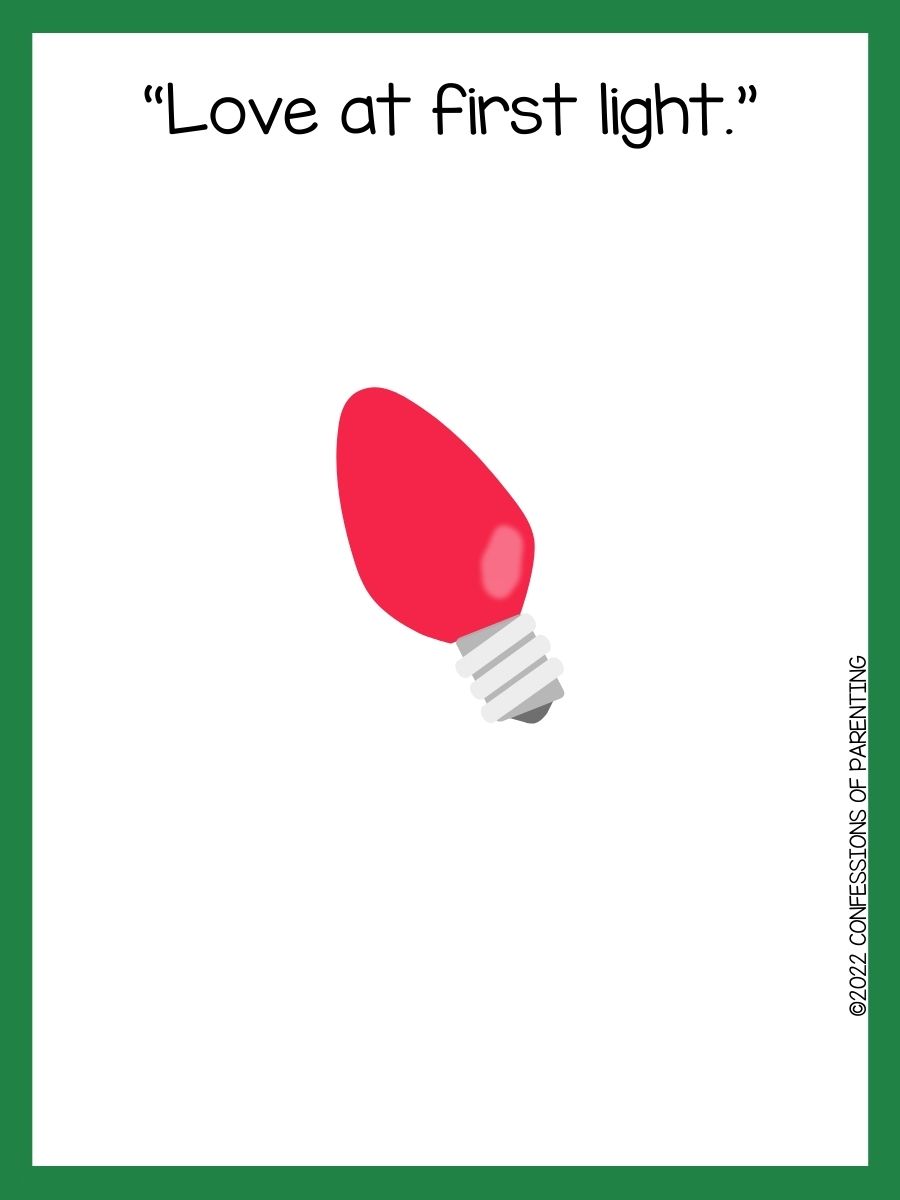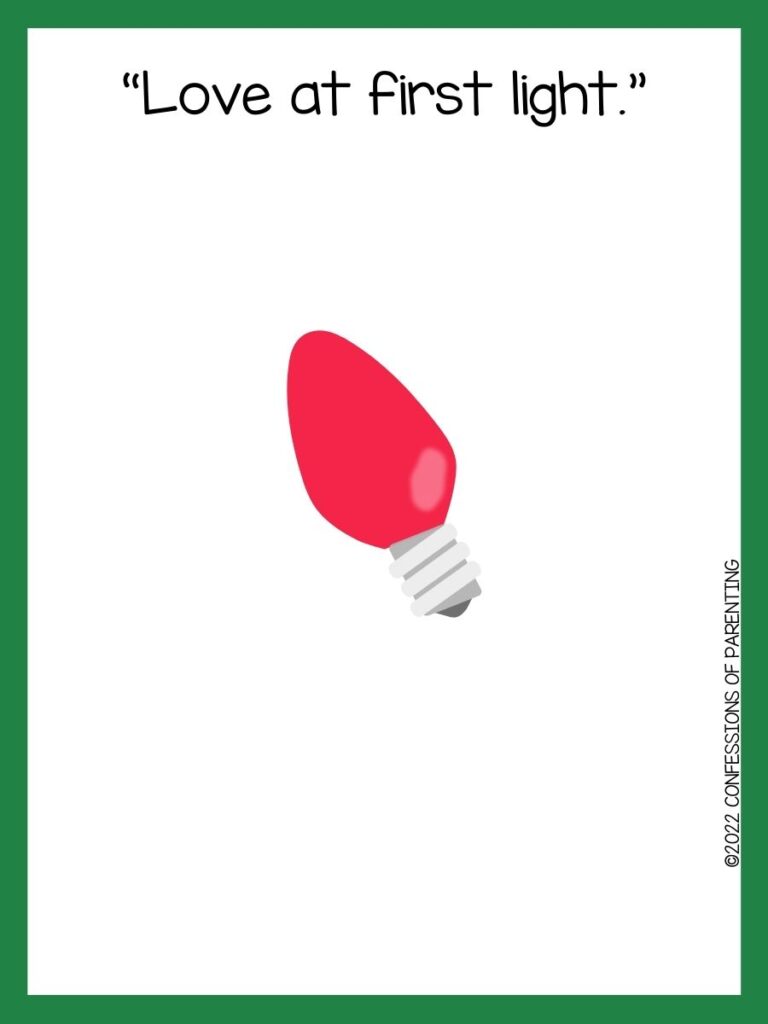 "Look on the light side."
"The house is at an all-time glow."
"Get your glow on."
"Every time: There is no place like home, On Christmas: There's snow place like home".
"Christmas can also be termed as a wine-derful time of the year".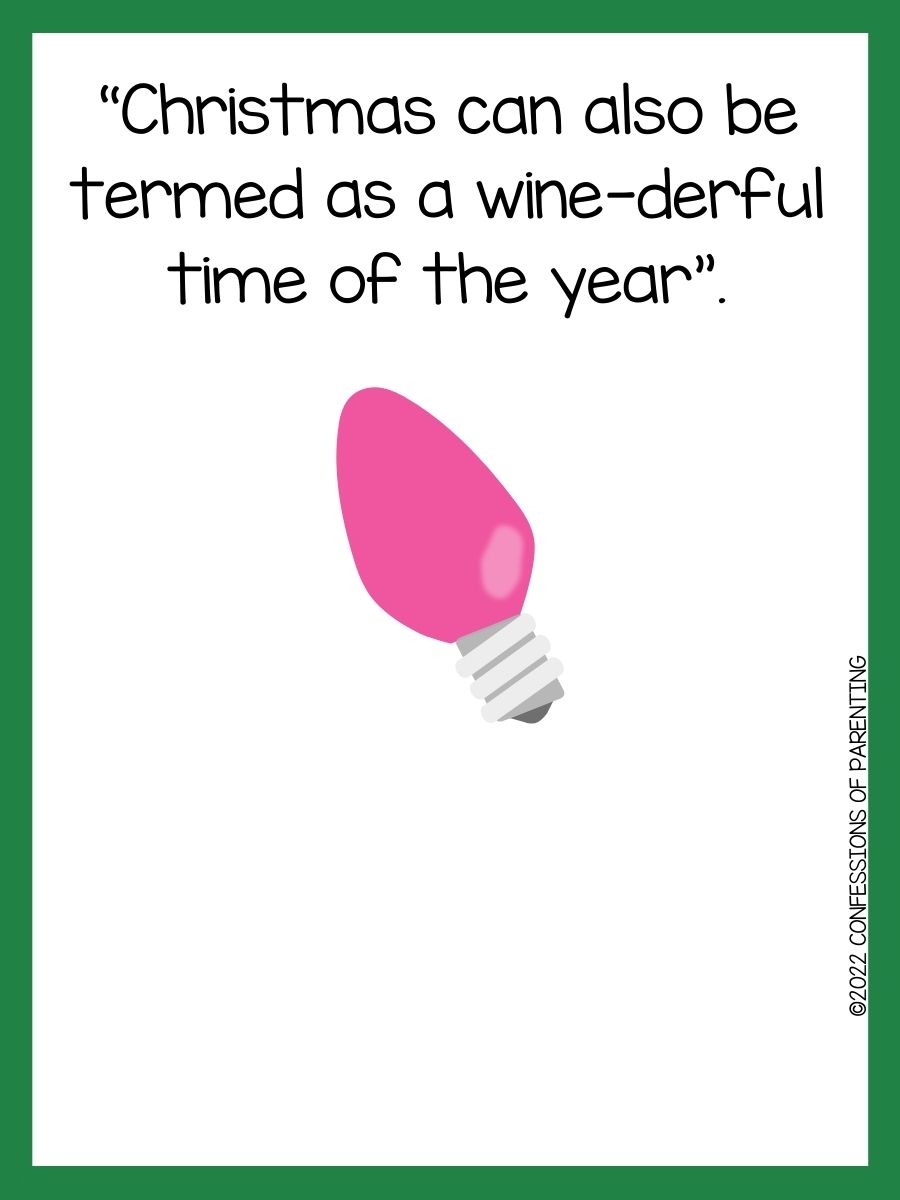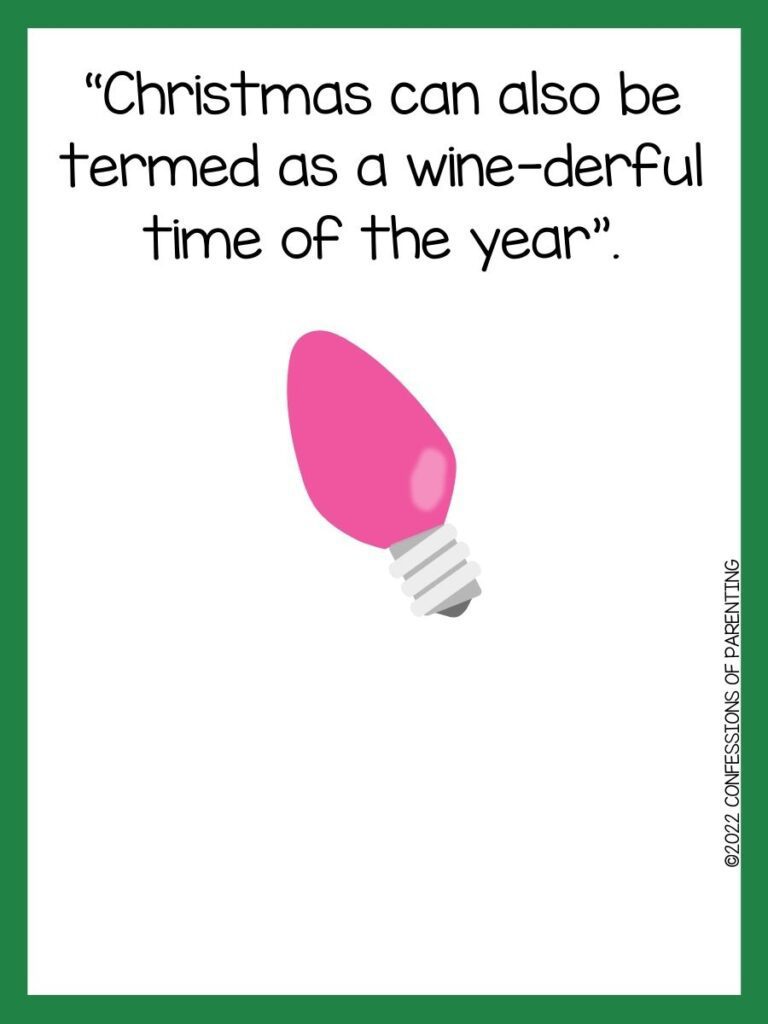 "My love for Christmas is just like the love at frost sight".
"In the Xmas time, you have to do a real snuggle".
"I think, I am going to be more Santa-mental this Christmas".
"For every gift, we get on Christmas, we should give a round of Santa-applause".
"These holidays I am elf-motivated".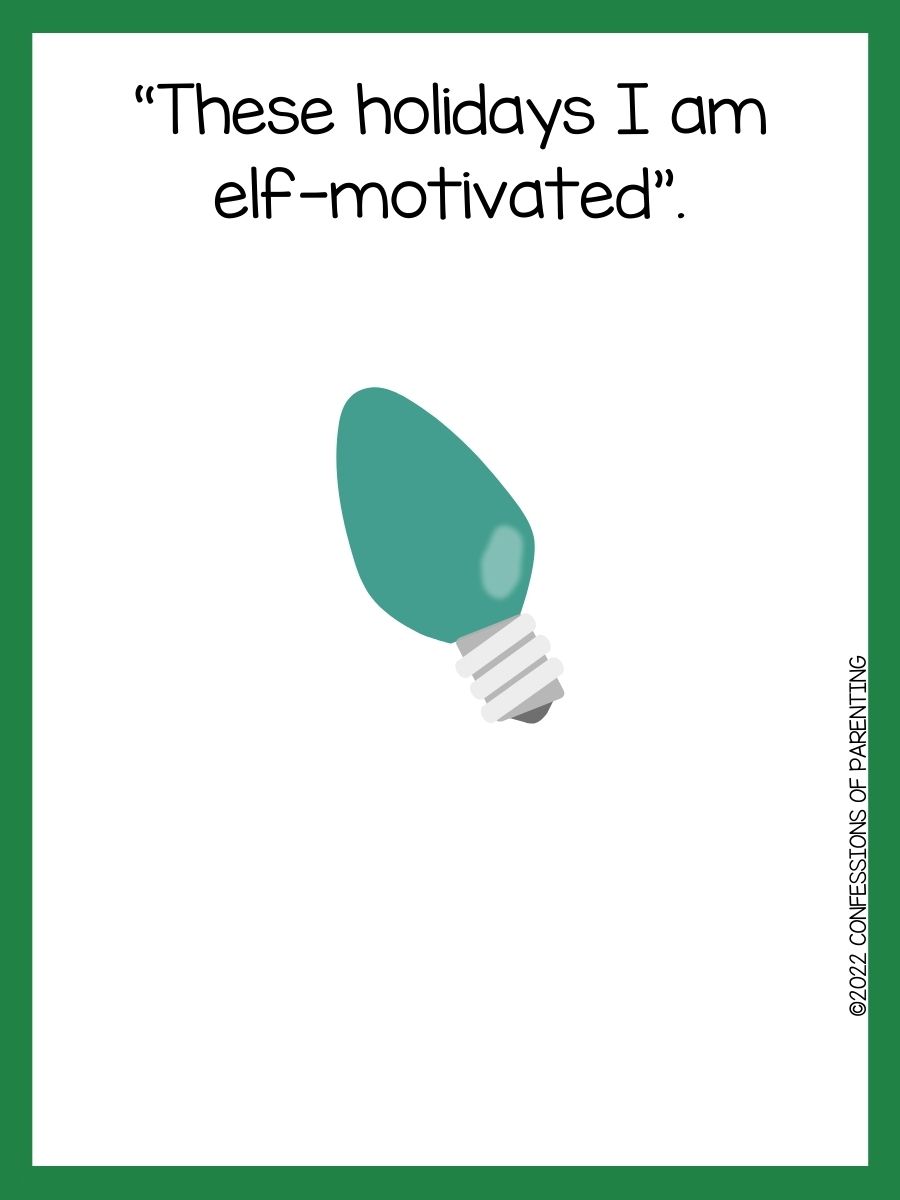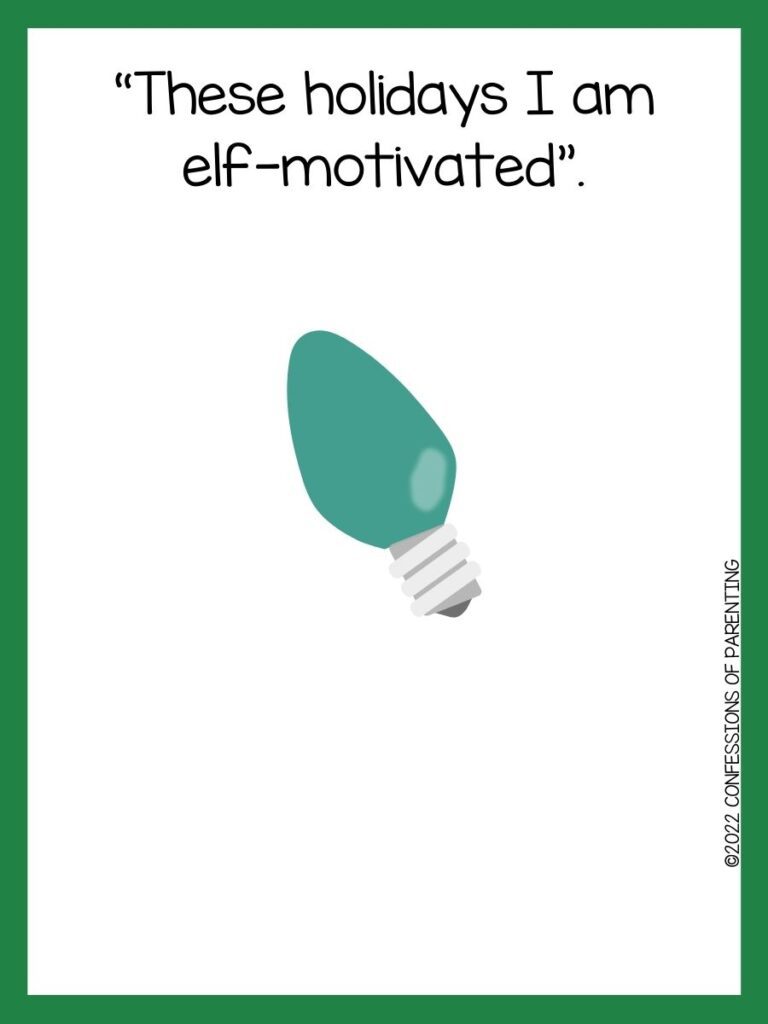 "Due to some financial issues, I have only ice for you".
"Christmas is not only the time to be good, but it's also the time to spruce up things".
"Your presents are important than presence".
"This Christmas I'm suffering from Claus-trophobia".
"The decorations are tree-mendously adorable".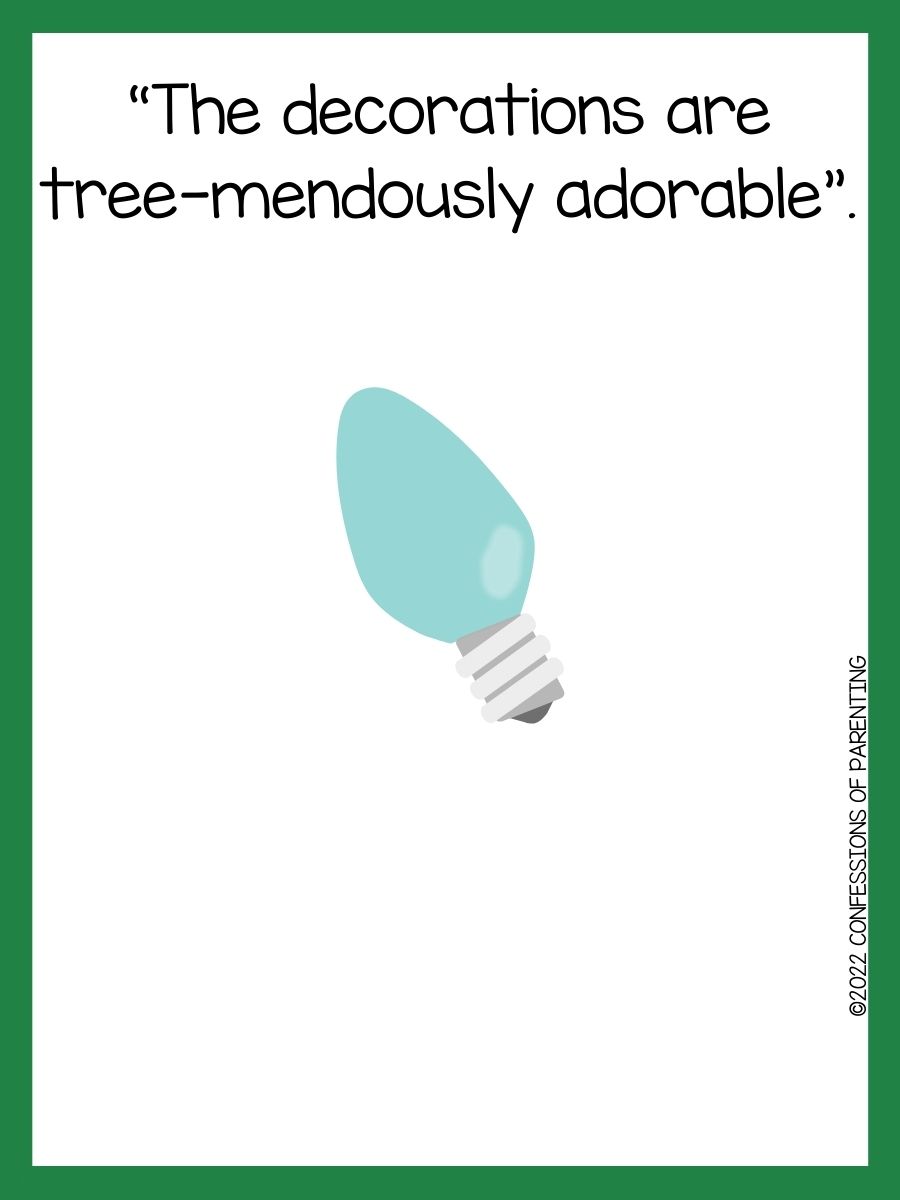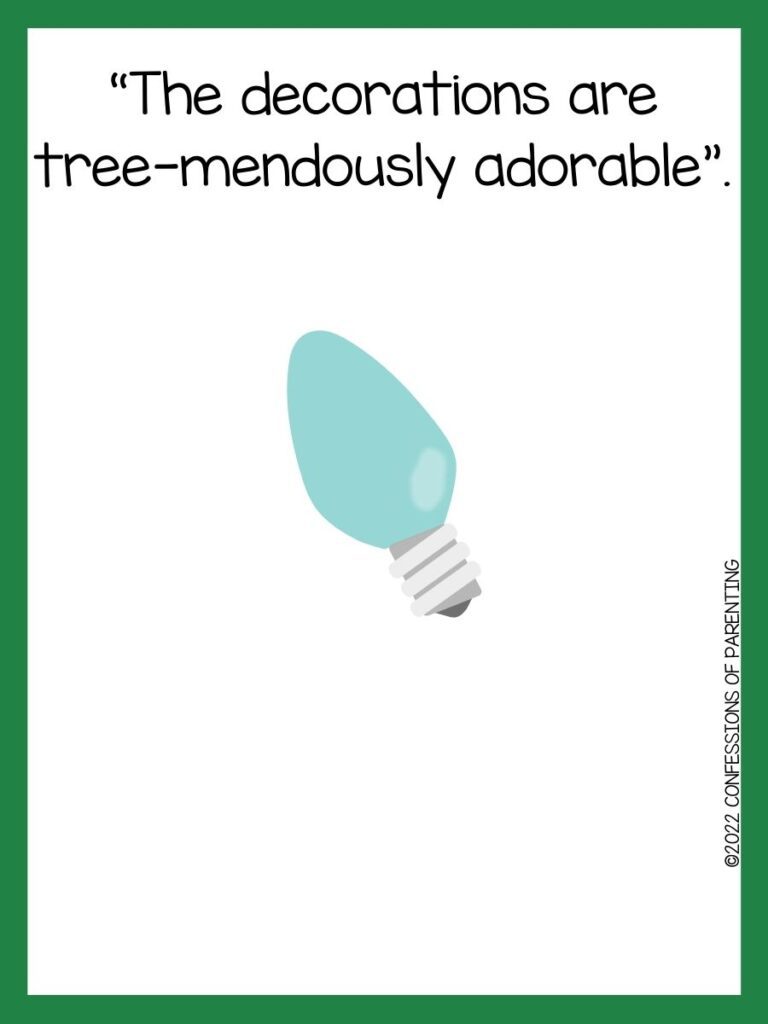 "There is snow matter of laughing".
"On Christmas don't be too elfish".
"You just sleighed it". (Best Christmas Puns Captions for Photos)
"Have a cheering Christmas deer".
"After seeing too much snow, I am snow bored".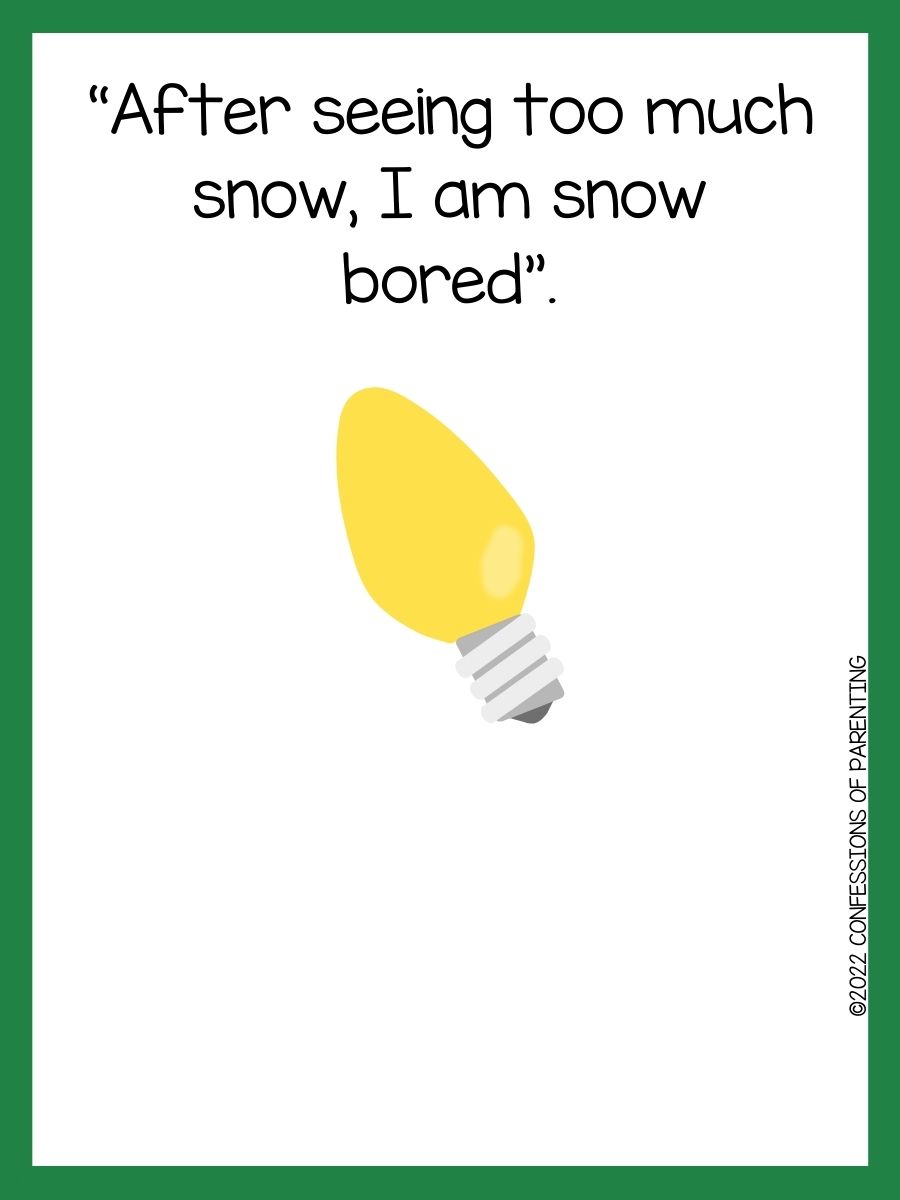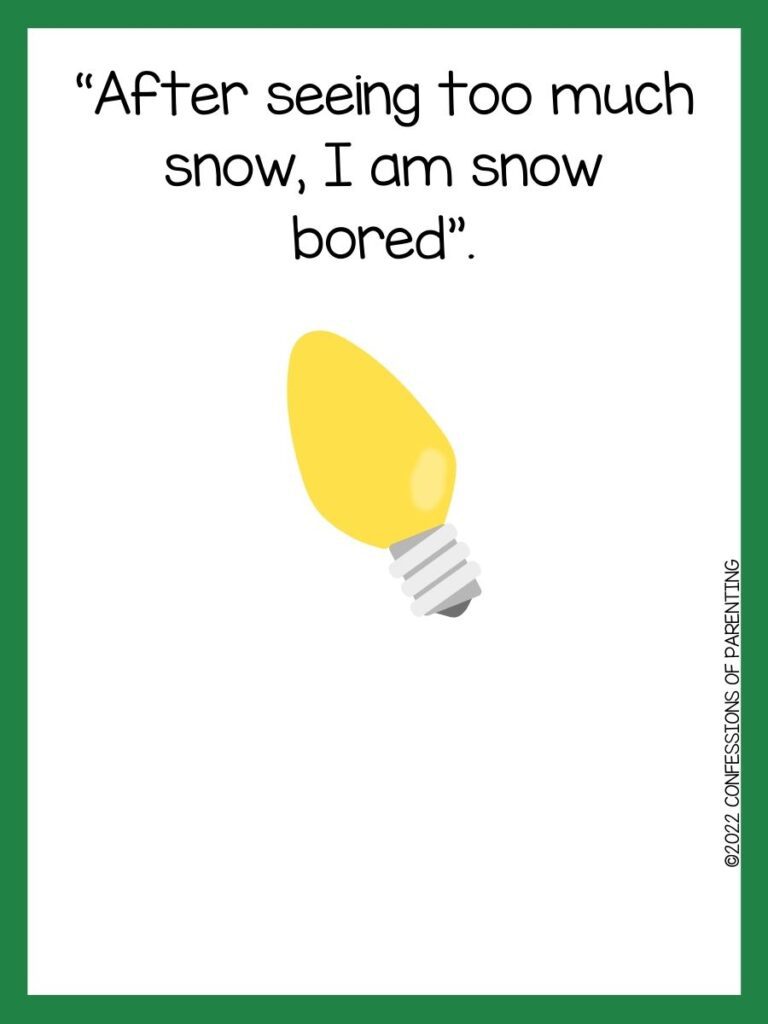 "You are related to me is the best gift you will ever have".
"Everything to be put next but gifts should be always first".
"Don't depend too much on anyone, be an elf-made personality".
"It's very ice to meet my friends this Christmas".
"Hopefully our chemis-tree will be just like that of Santa and his reindeer".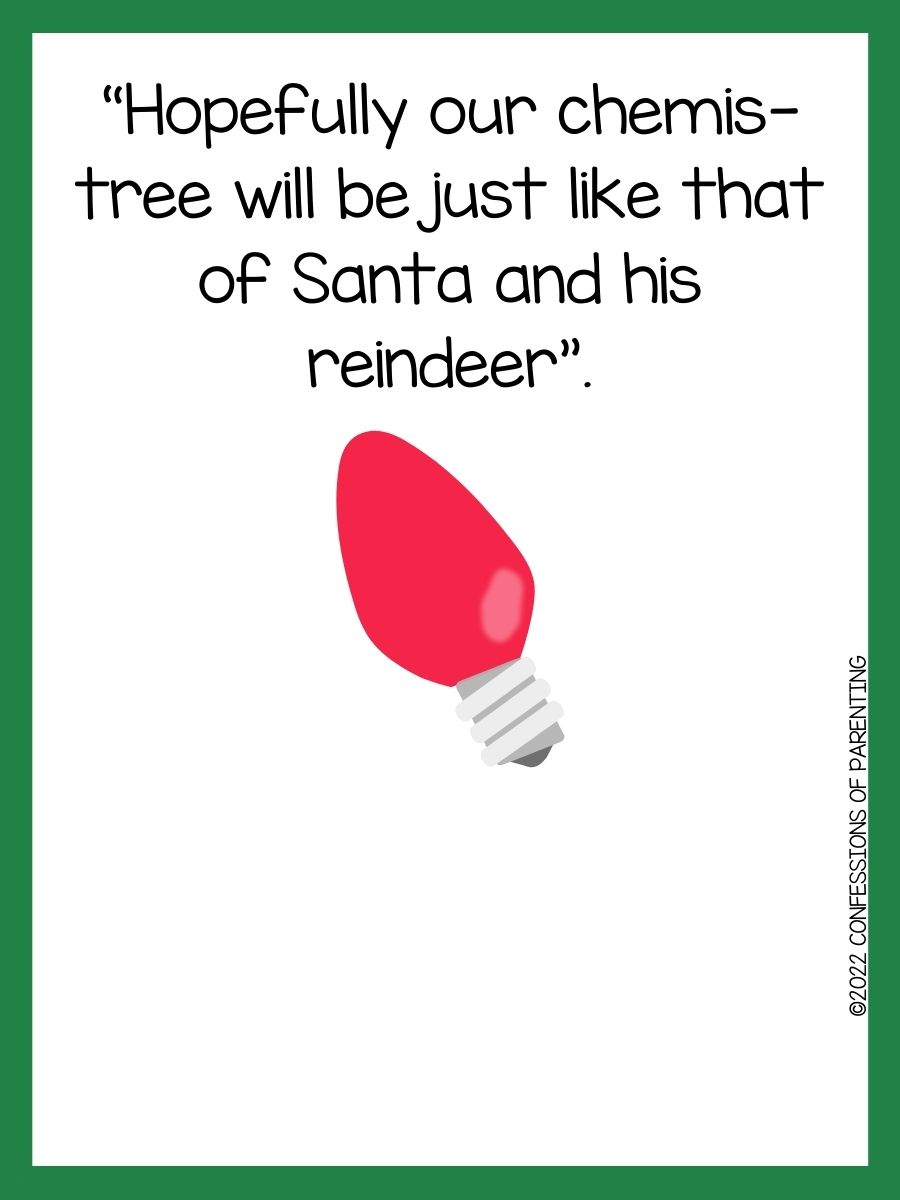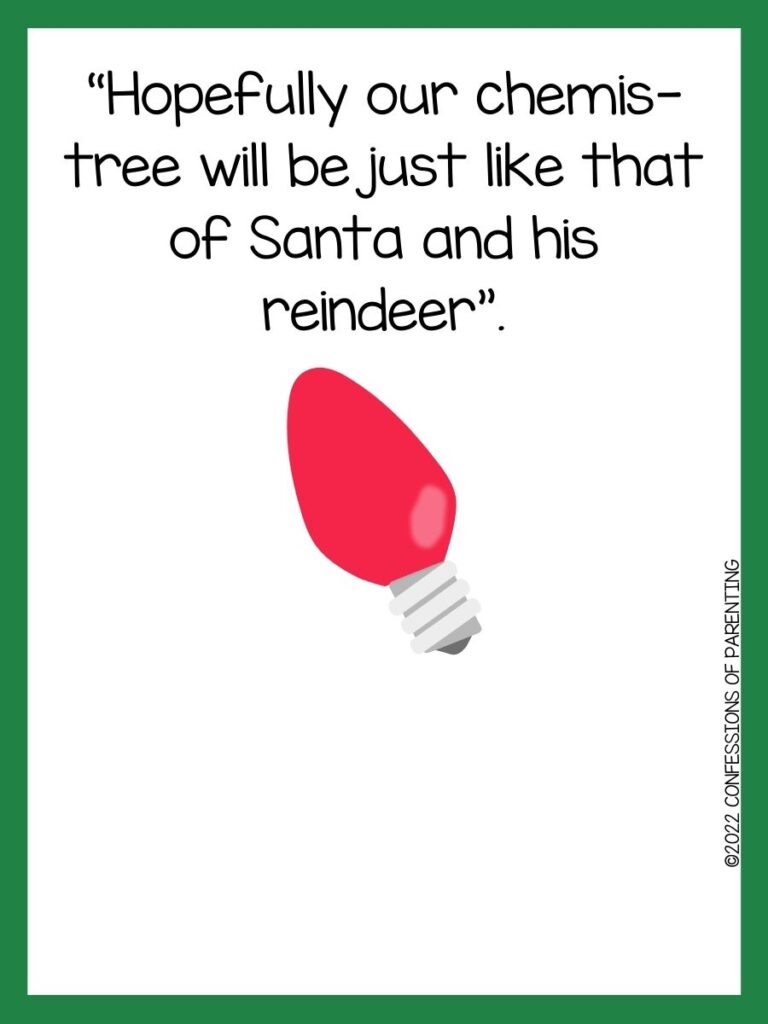 "You are talking about Christmas cheer, Sorry I misinterpreted it as beer.
"Merry Christmas to all my dirty creatures".
If you're struggling to think of what to get someone for Christmas. Get them a fridge and watch their face light up when they open it.
It's January second and people already have their Christmas lights up….this is getting ridiculous.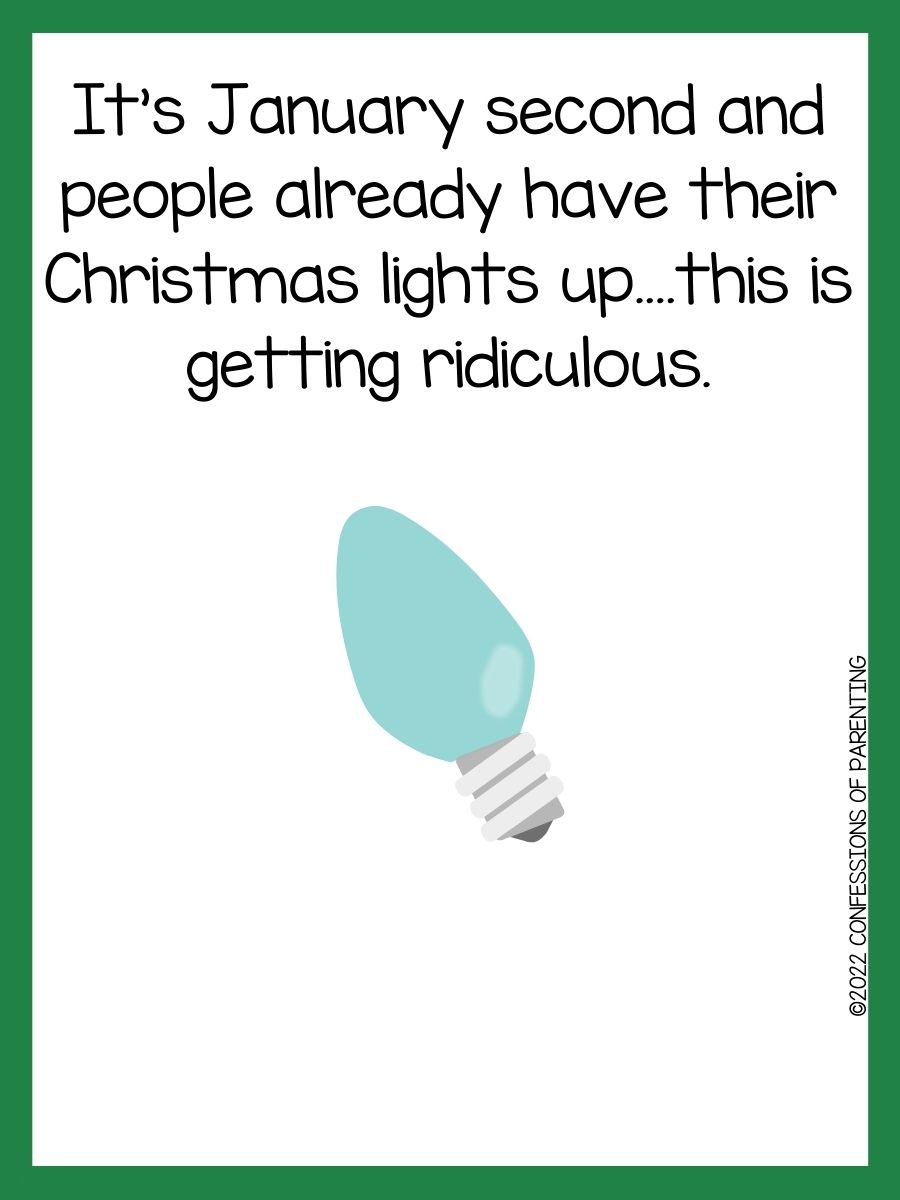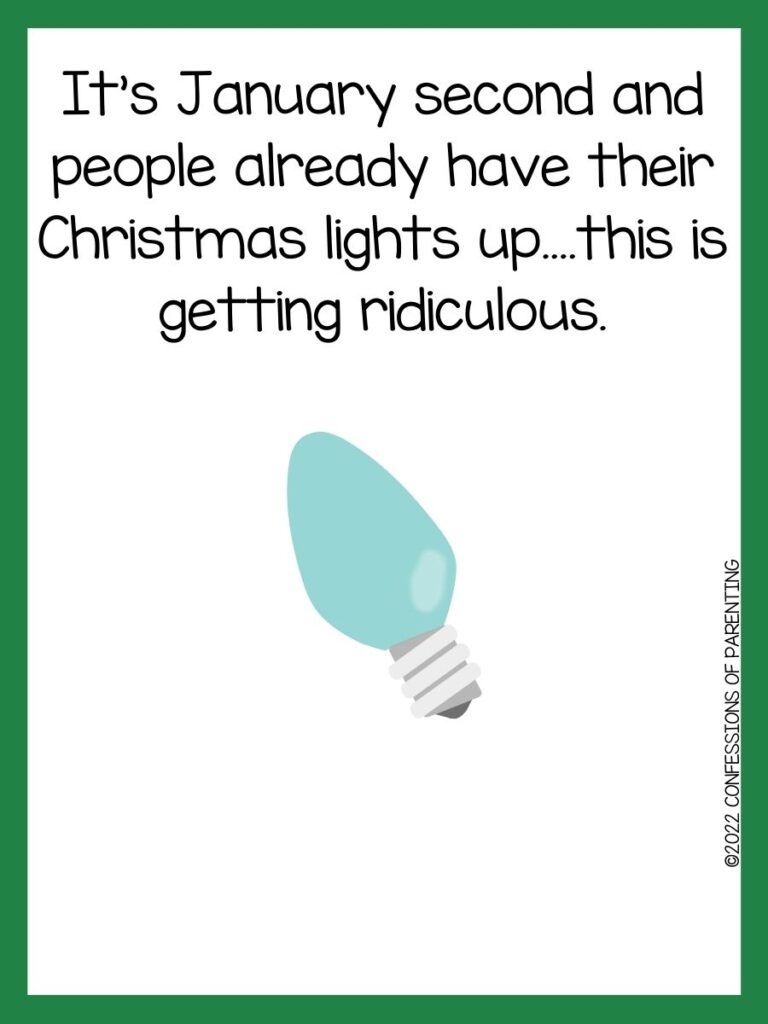 My coworkers are like Christmas lights,

Half of them don't work and the other half aren't that bright.
Q: What do you call a blimp wrapped in Christmas lights?

A: LED Zeppelin
362 days until Christmas and people already have their lights up…

Unbelievable!
Seriously guys. Take your Christmas lights down.

Christmas was literally last year.
My dog ate a string of Christmas lights, but the vet was able to remove them.

My dog was delighted.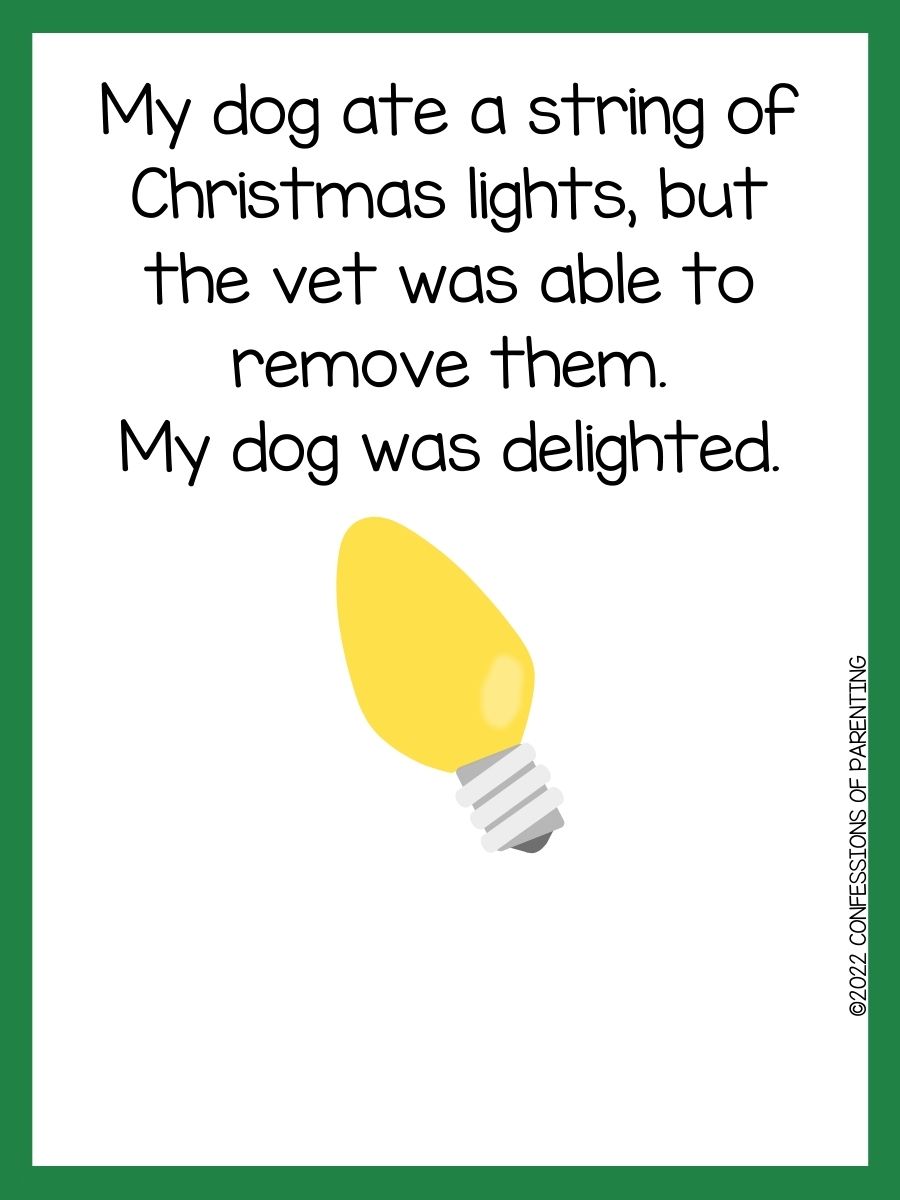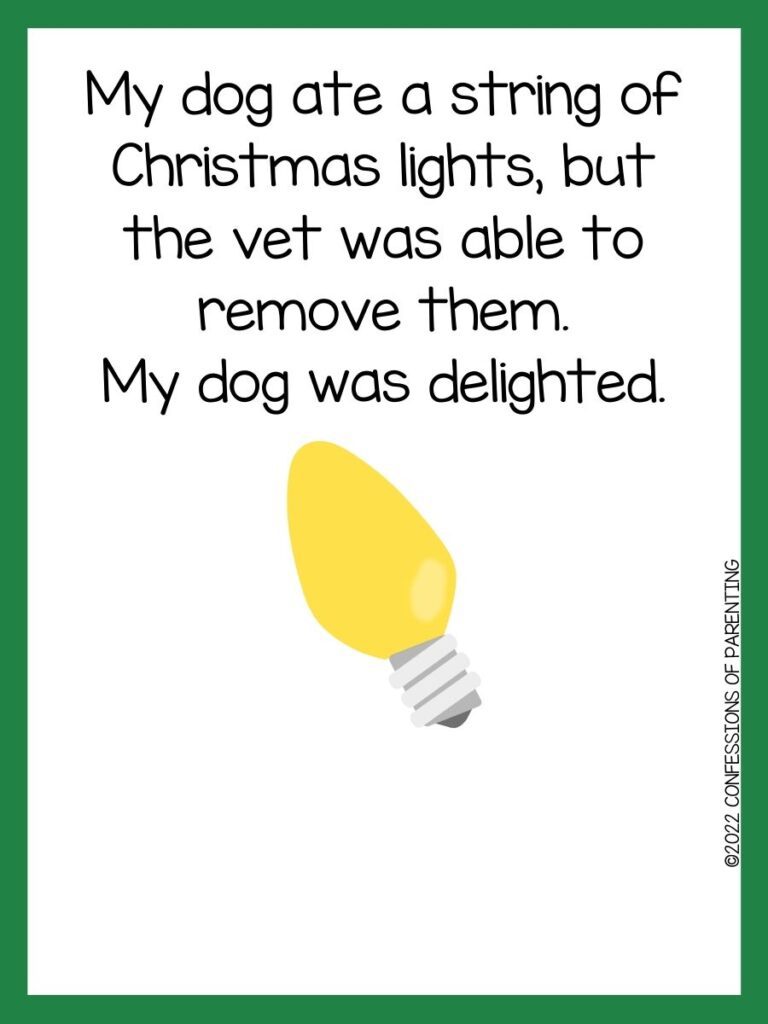 Q: What is a government officials favorite kind of Christmas light?

A: A Blinkin' one
So a friend of mine was putting up Christmas lights and they got stuck in her hair

She was light headed!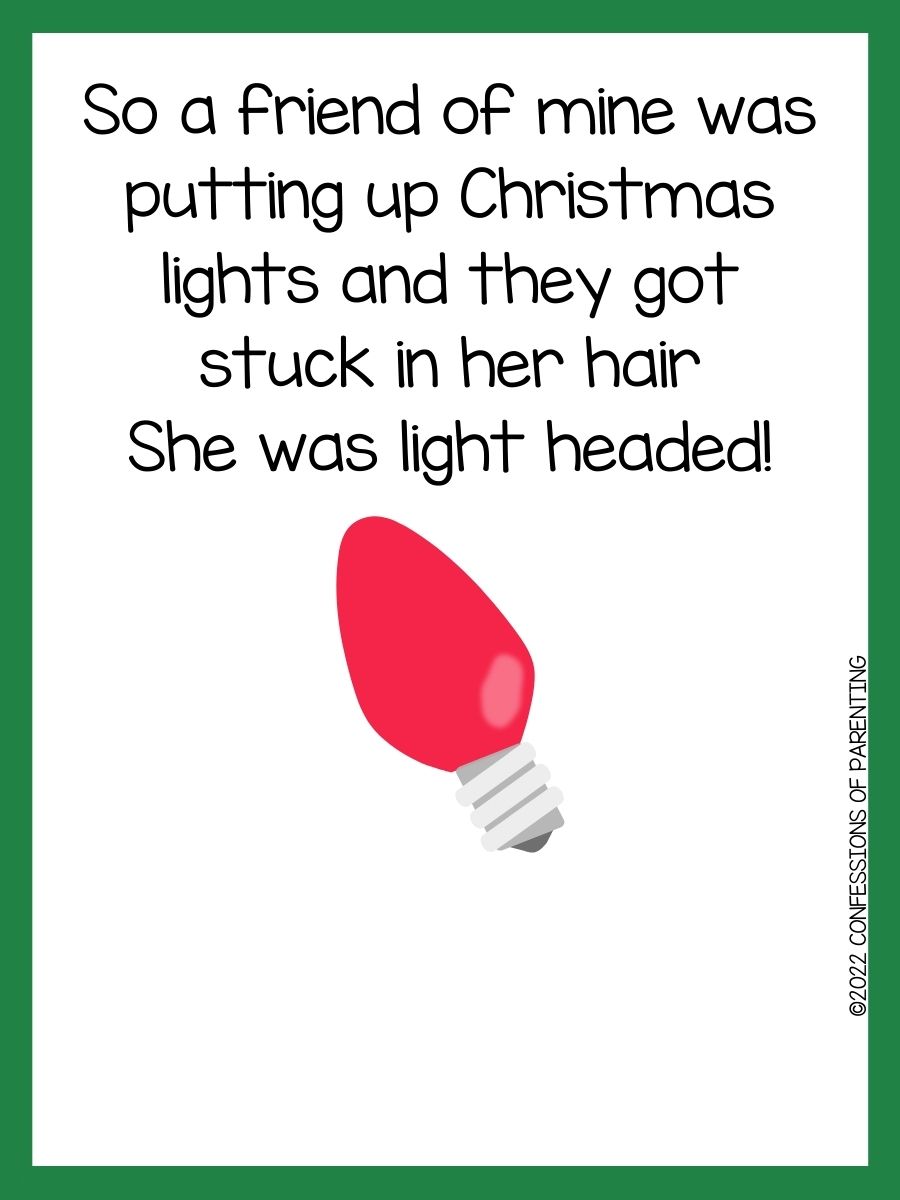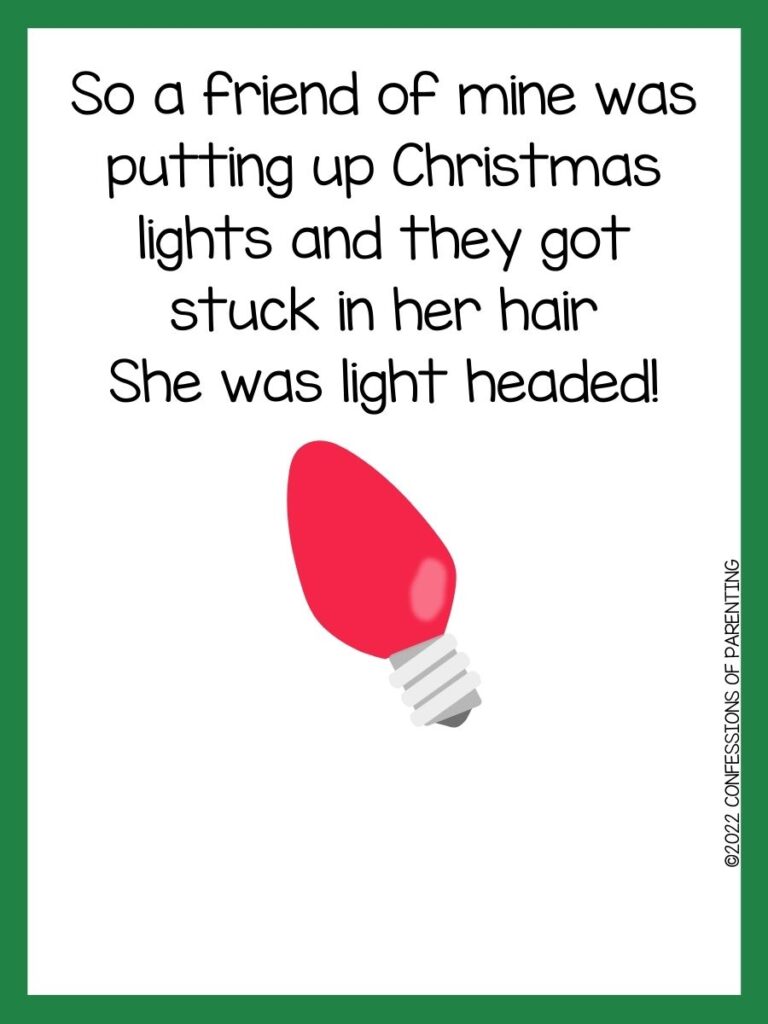 Do you have some favorite Christmas light puns? Share them in the comments so we can add them to the list!
You can Never Have Too Many Jokes! Complete List of Awesome Jokes!
Kid Jokes
Adult Jokes
How Do I Access My Free Printables?
Fill in the form above. You will receive an email in your inbox. If you don't see it, check your spam folder! You will then click to confirm your subscription. Once confirmed, you will be emailed your joke cards.
How Do I Print A PDF?
You'll need a program that supports PDFs. Adobe Acrobat is a great option. Open the program, click file then print. Select your printer and the number of copies you want to print. Be sure you click double-sided if you want it to print on both sides.
Can I Resell These?
You may not resell any printable that you find on our website or in our resource library. You may use them for class parties, at church, at home, or in the classroom. You may get these printed at an office supply store or copy center at your own expense.