As a married woman, you may find yourself pondering what sexy things can I do for my husband. Well, we are sharing some fun easy sexy things to do for your husband that he'll love.
Sexy Things To Do For Your Husband
Do you sometimes feel a little shy about your intimate relationship with your husband and are looking for ways to spice up the bedroom? If you do, you are not alone!  Trust me it is totally normal to be a little shy when it comes to trying to be sexy for your husband. But guess what? These 12 sexy things you can do for your husband not just in the bedroom but throughout the day to let them know you are always interested in his love and attention.
For more connect to your husband, try these!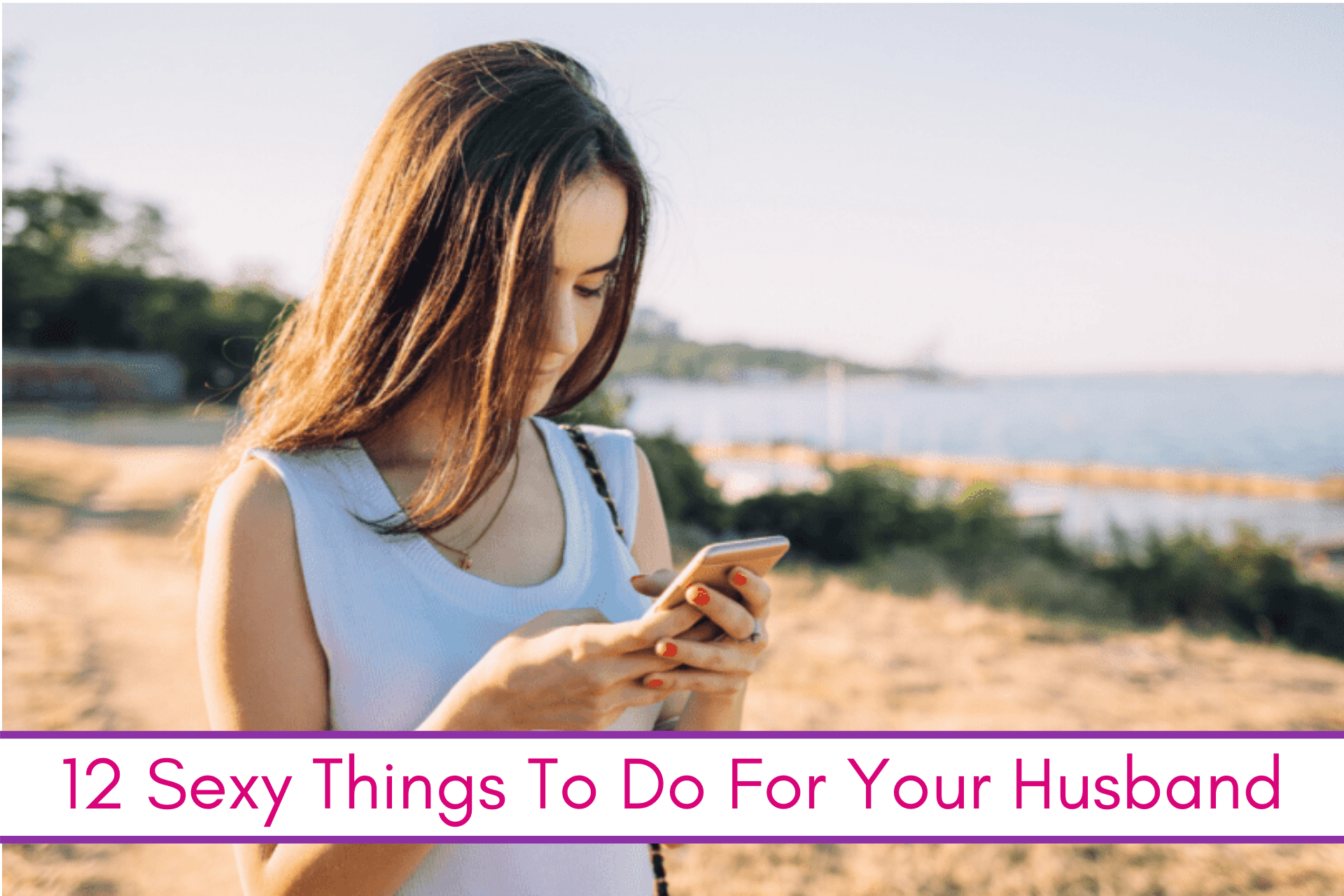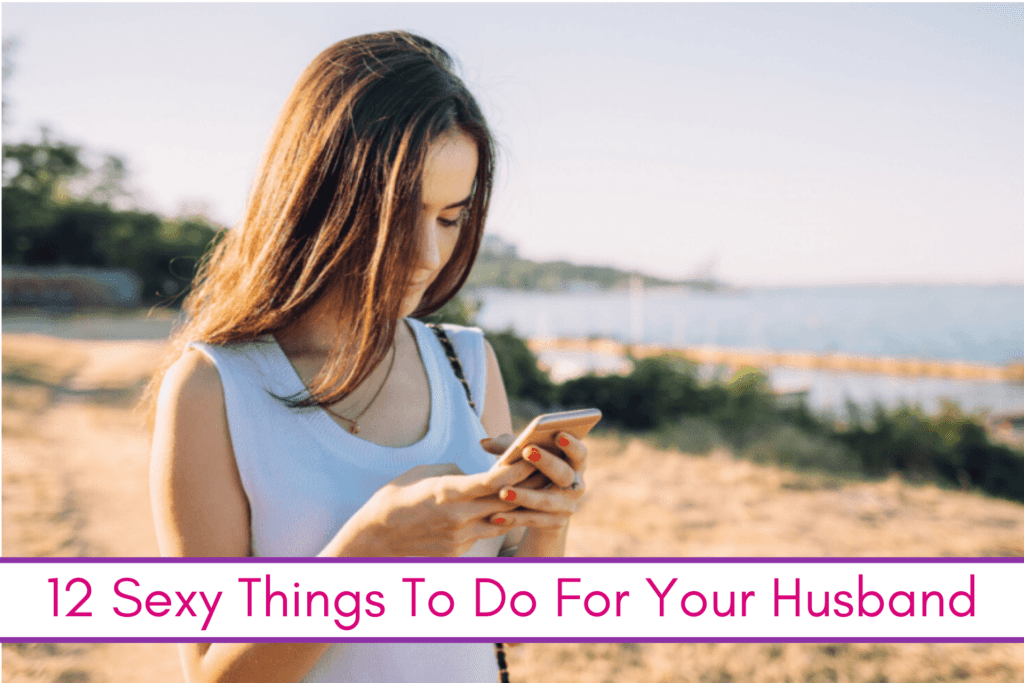 Send Flirtatious Text Messages
Did you know that our husbands are thinking about being intimate every 9 seconds? If you are wanting to help your relationship grow leaps and bounds then start by sending your husband flirtatious text messages or a sexy text throughout the week. This will truly be a sexy thing to do for your husband especially when he least expects it! 
Give a Sexy Greeting
After a long day at work greeting your husband at the door can go a long way. Just a simple greeting at the door with a hug and kiss to welcome him home can be a sexy thing you can do for your husband and can be just as sexy to him as if you greeted him in lingerie.
Surprise! Surprise!
Getting some new sexy underwear is something so simple but so sexy to your husband. Also just going pant-less with those new underwear on can be for some men the sexiest thing to see. Being spontaneous and surprising him will do the trick!
Surprise Him With an Overnight Date
Escape! Surprise your husband with an overnight date just the two of you. Even if it is just to a hotel in the city where you live. Order room service and just being away from the house and all the distractions is a way to connect and can be a time to reconnect and be intimate together.
Make Some Noise
Making sounds during sex can feel pleasurable in and of itself. It can even make your partner more in tune to what is happening and be in the moment. If you already one that makes sounds during sex try being a bit louder or more forceful. If you have never made sounds during sex try doing some heavy breathing and see how it changes things for your husband (and for you!).
Together Make a Sexy Playlist
This is something you can do together. You and your husband each come up with the sexiest songs you can think of and make a playlist together.Then you can later use your playlist for when you are in the moment or want to have a dance party together.
Tease Him
Try taking away one or two of his senses by tying his hands up to avoid touch, plugging his ears with earplugs to avoid sounds or blindfolding to take away his sense of seeing. This can be very erotic for him and will find that even the simple touches feel more sensational. This is a must-try for sure.
Spooning
Spooning is something so simple but very intimate and to some may even be comforting. Just taking the time to be together in bed and alternating spooning positions can really be amazing.
Feed Him special snacks in bed
Another sexy thing to do for your husband is to feed him in bed.
Start by grabbing some fancy bowls or platter and grab a few snacks to take to the bedroom together. Start with simple things like cheese, fruits, nuts, chocolate, candy, and don't forget the whipped cream. There is something really fun and sexy about eating with your hands, and feeding each other. You may find that this can be a very exciting moment for the two of you to share together.
Will You Get Get Caught
Think about where you may be seen or get caught having sex. Ask your husband to meet you there and initiate sex.
Something about the thrill of possibly getting caught can be a huge turn-on for your husband. If this is a bit of a challenge for you, maybe just having a conversation of the possibilities and talking together about it can be a turn-on than the actual act itself.
Give this a try and I'm certain this will be something sexy you can do for your husband that he will for sure ask for again!
Play Strip Poker
Grab any card game you wish. Each time you lose a round you lose an article of clothing. The game ends when one of you is fully naked. Want to really do something sexy for your husband in this game and put on some really hot undergarments that he likes!
Roleplay
Want to bring a change into the bedroom? Try role-playing.
Sex and power can be done in the bedroom or can be casually done via text messaging. You choose what works best for you! If it worked via text and your husband was turned on then bring those characters to the bedroom and finish the anticipation you built up throughout the day.
Now that we have shared with your 12 sexy things you can do for your husband check out these other great marriage posts!