This 2nd grade word search is perfect for kids at home or in the classroom. They will love looking for those 2nds grade words as they search forward, backward and diagonal.
Finding word searches for kids can sometimes be difficult. They are often too hard for beginners, that is why I am so in love with our grade-level word searches which include this 2nd grade word search, our 1st grade word search, and our kindergarten word search. In this 2nd grade word search your child or student will get to search for words they are similar with to reinforce word recognition and comprehension.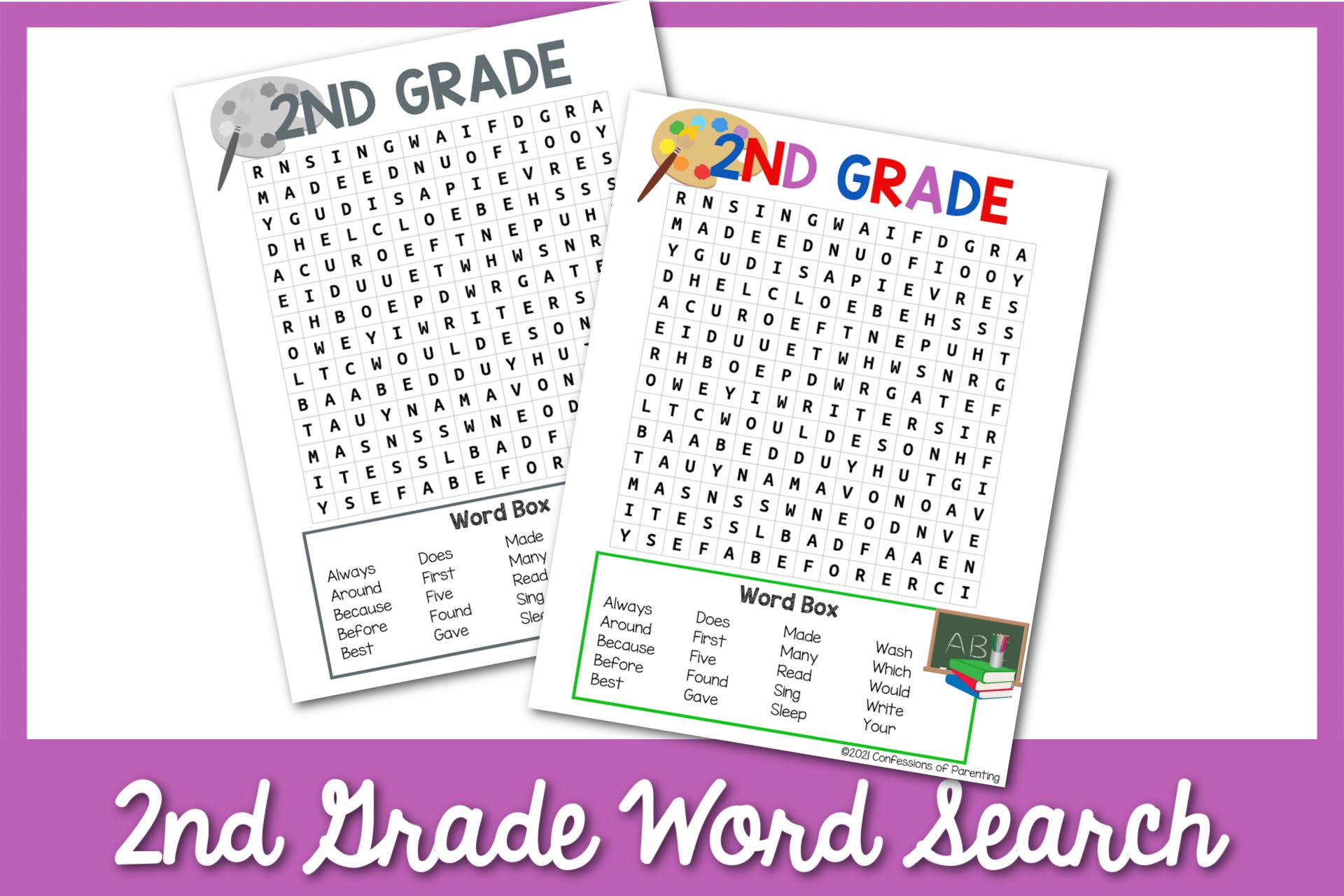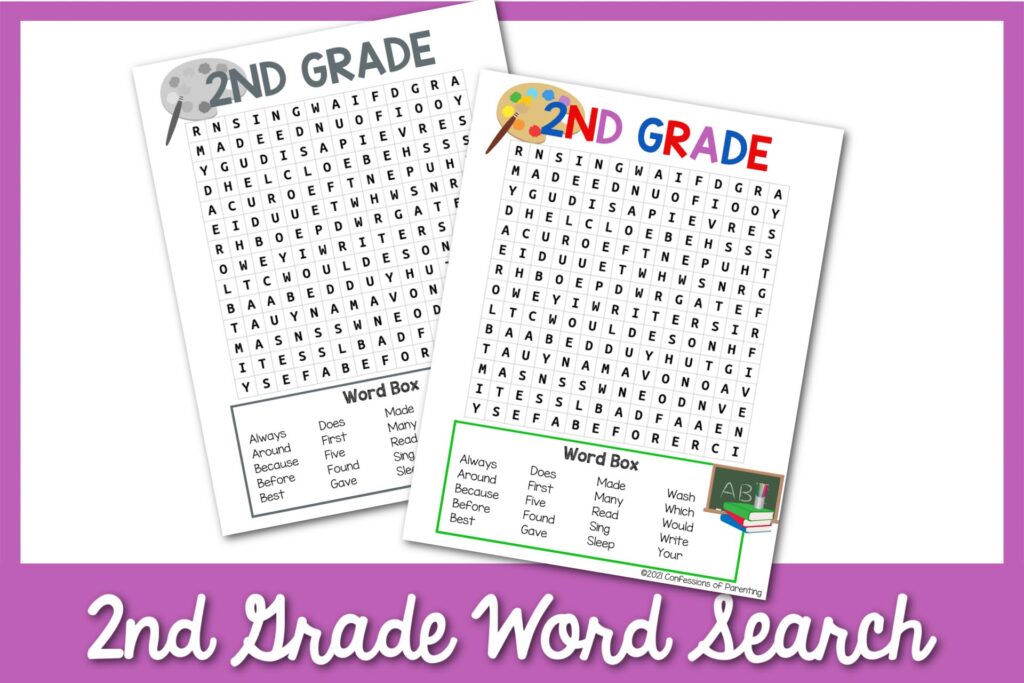 Love Word Searches? Try These!
2nd Grade Word Search
If you are a mom of a 2nd grader or a 2nds grade teacher you definitely want to print this 2nd grade word search printable. This word search will help with so many skills with words that they can read, understand, and find. This word search is specifically designed for 2nd graders, made at a 2nd grade level.
You can use these at home, in the classroom, or wherever you choose, you just can't resell them.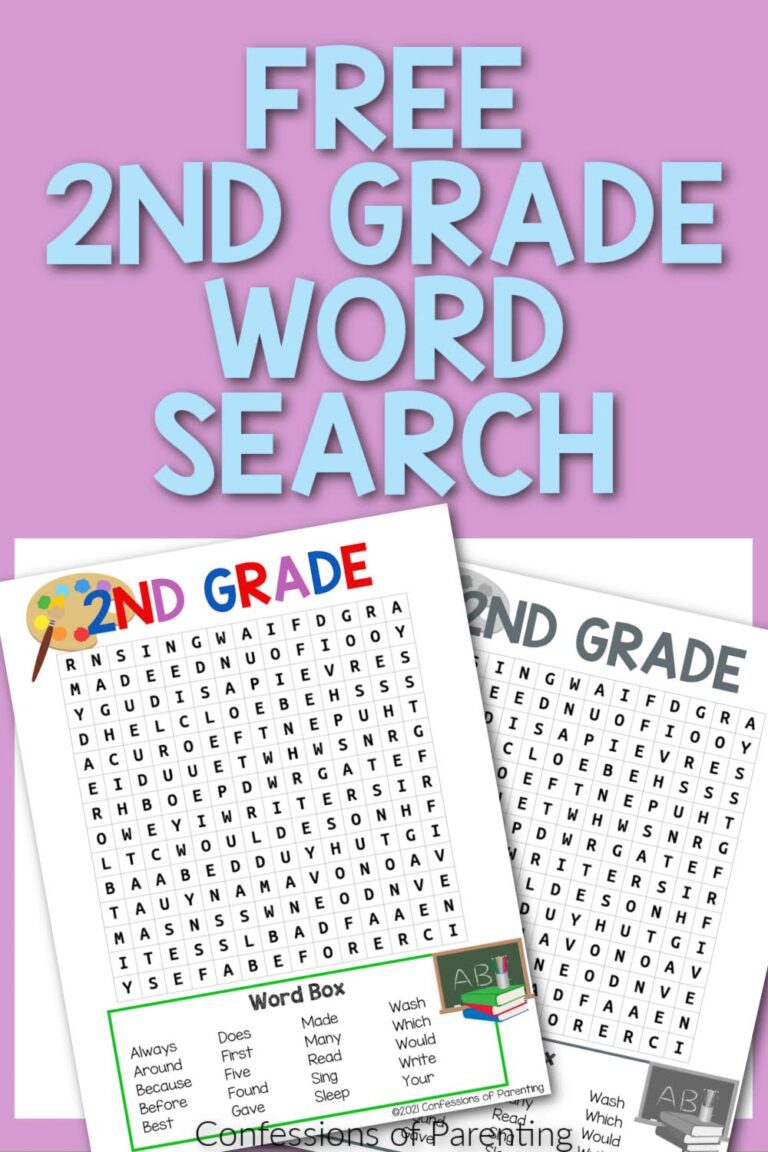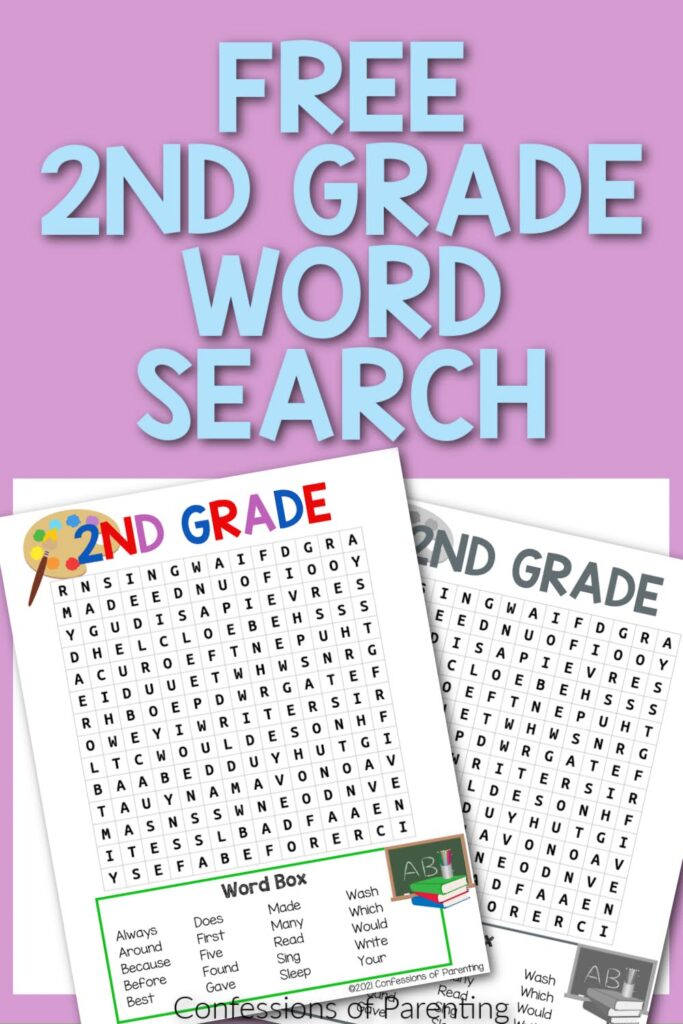 Benefits of Word Search printables
Word searches help
improve memory
build vocabulary
increase word and letter recognition
Help with patience.
How to Use this 2nd grade word search Printable
This printable is so easy to use. Just download and print! You can also print as many copies as you would like as well. If you are excited to share this with other moms or your teacher friends we just ask you to have them visit our site to download their own copy.
If you want to use these again and again without reprinting them you can laminate them and use dry erase pens and then you can use them again and again.
List Of 2nd Grade Words Included
Always
Around
Because
Before
Best
Does
First
Five
Found
Gave
Made
Many
Read
Sing
Sleep
Wash
Which
Would
Write
Your
You Can Never Have Too Many Word Searches! Grab our whole Collection!
How Do I access my free printables?
Fill in the form above. You will receive an email in your inbox. If you don't see it, check your spam folder! You will then click to confirm your subscription. Once confirmed, you will be sent an email with your free printable.
How Do I Print a PDF?
You'll need a program that supports PDFs. Adobe Acrobat is a great option. Open the program, click File, then print. Select your printer and the number of copies you want to print. Be sure you click double-sided if you want it to print on both sides.
Can I resell these?
You may not resell any printable found on our website or in our resource library. You may use them for class parties, at church, at home, or in the classroom. You may get these printed at an office supply store or copy center at your own expense.