Keep your kids busy and having fun with these Printable Thanksgiving Placemats to Color for this upcoming holiday!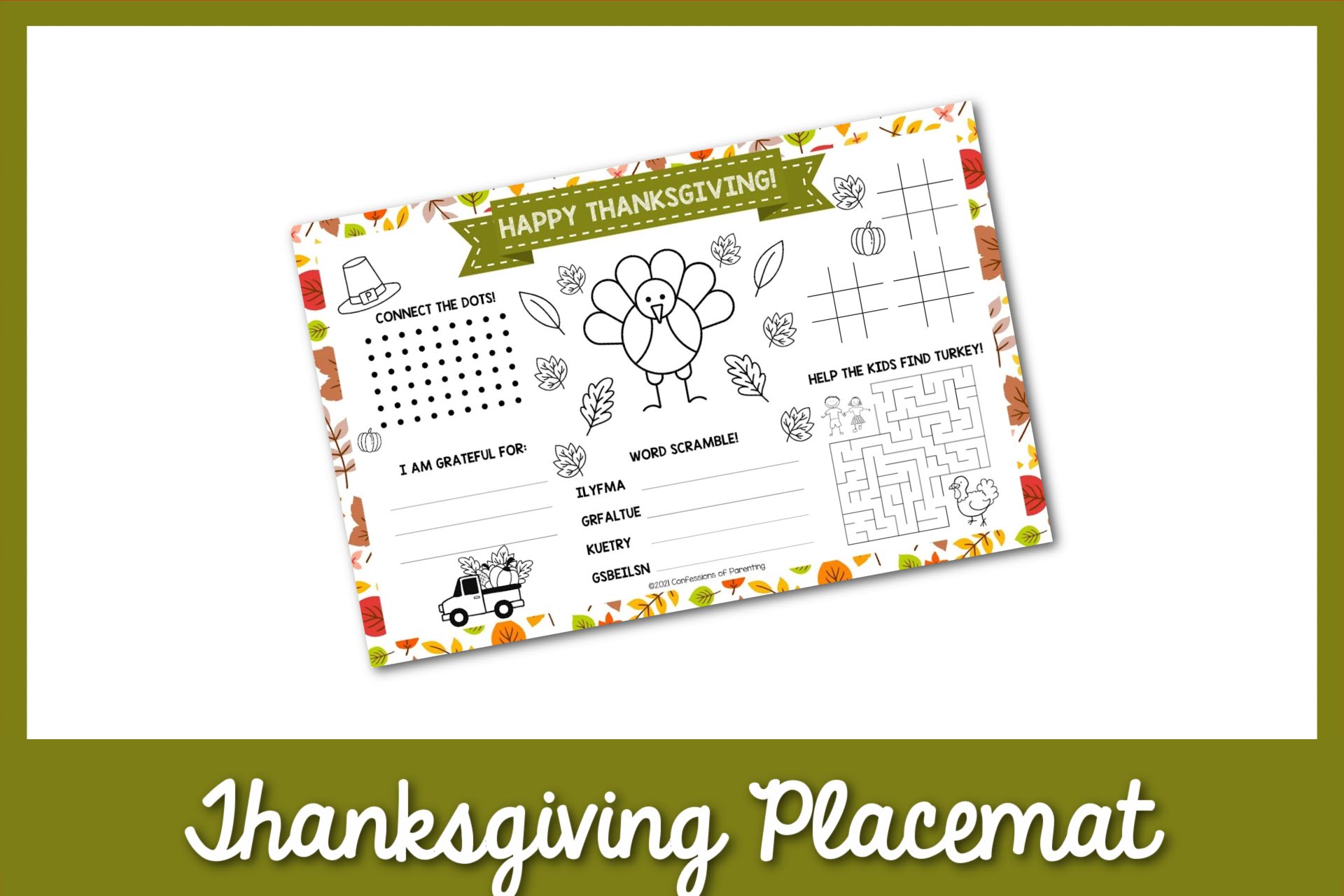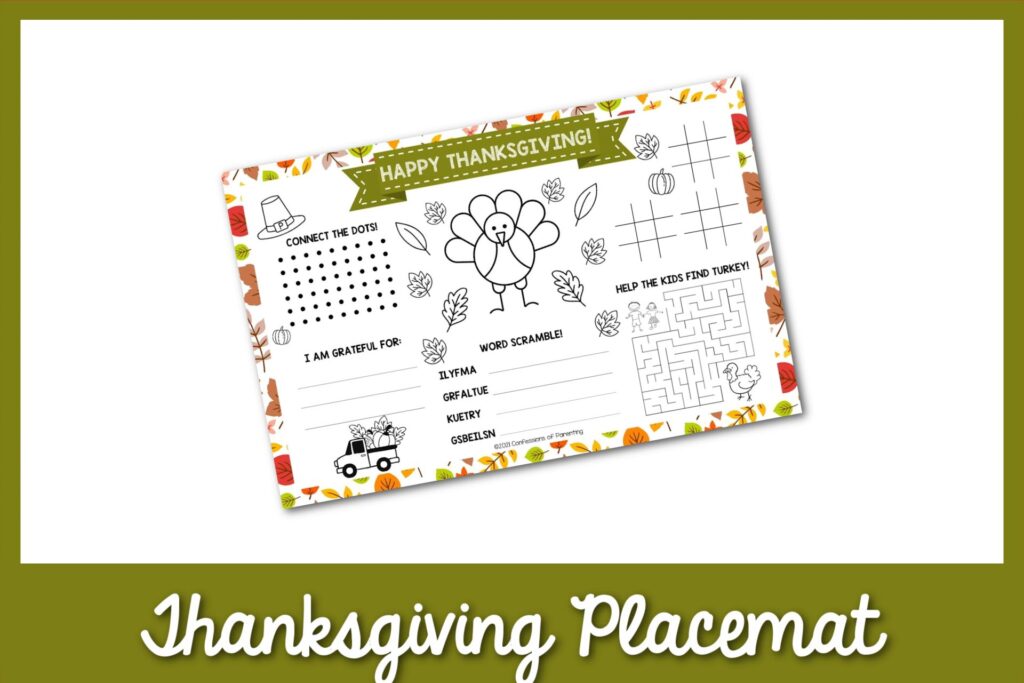 Printable Thanksgiving Placemats to Color
I love Thanksgiving when the family comes together and the kids can run around with their cousins and just have fun. It is memories of warmth, laughter, bonding, and fun that linger from year to year.
This Thanksgiving, start a new tradition by using these Printable Thanksgiving Placemats to Color. You could also spark some fun conversations at the dinner table with this fun list of 50 Thanksgiving This or That Questions or even Thanksgiving Scattergories.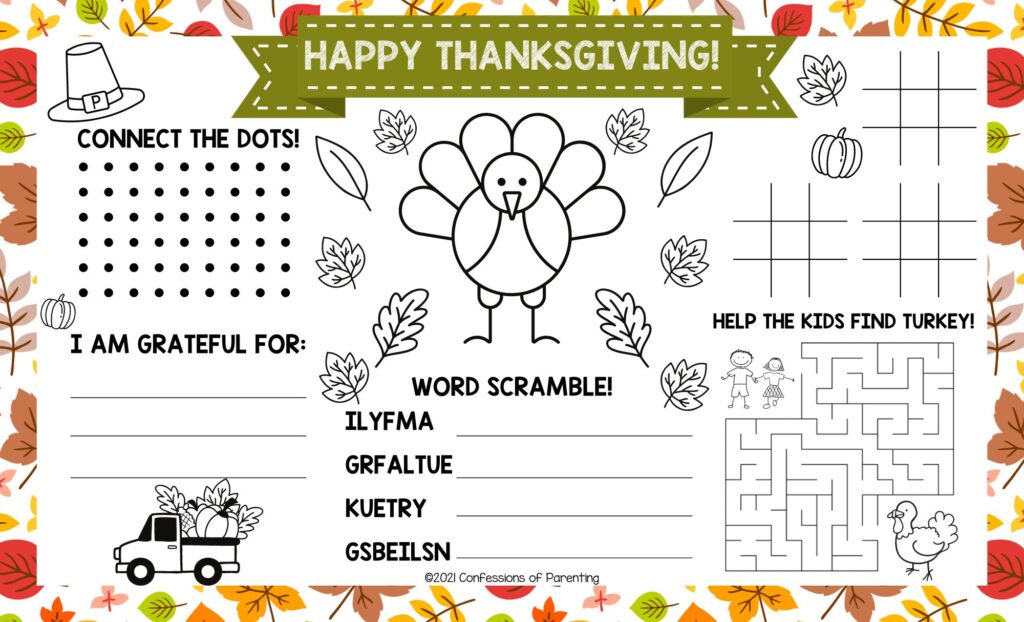 Benefits of Thanksgiving Placemats to Color
Keep your kids busy while the adults finish dinner and conversing.
These placemats have a few different activities for each kid to do for whatever they are in the mood for! There are games for them to play alone or together like connect the dots, tic tac toe, and a maze. There is a turkey to color in, and they could even turn it over and color whatever they want on the back!
There are even a few word scramble questions to figure out. Word scrambles are great to help exercise your kids' minds without it seeming like work!
And here is my favorite part. These placemats have a section for your kids to write down what they are grateful for. I love this as it helps them remember one of the most important aspects of this awesome holiday. It gives them time to consider how blessed they are.
One of our family traditions is while everyone is eating, or just after dinner, we'll go around the table and everyone shares something they are grateful for. Sometimes we even make it more silly by saying whatever you're grateful for has to start with the first letter of your name. Your kids can use what they wrote on their placemats to help them when it's their turn.
More Quiet Thanksgiving Ideas
Sometimes the kids need something to do where they are out of the bustling kitchen and not running and hollering throughout the house. Check out these printables for ideas to help give the kids a quiet break.
Ready to grab your Thanksgiving Placemats to color? Join our Confessions of Parenting VIP group for free and have access to all our exclusive deals and offers! But if you aren't quite ready to join, you can grab it right here.