This free animal word scramble is a perfect activity for your kids throughout the whole year! Can they unscramble all 20 words correctly? Print in color or black and white! Answer key included!
Animal Word Scramble
Do your kids love to test their knowledge and skills? Word scrambles are a great way to do it! Put their animal knowledge to the test as they try to unscramble their favorite animals on this animal word scramble! On this word scramble, they will find farm animals, reptiles, pets, and more as they have fun deciphering the list!
If you and the kids love word scrambles be sure to check out all our other ones like our superhero word scramble, our Bible word scramble, and even our Halloween word scramble!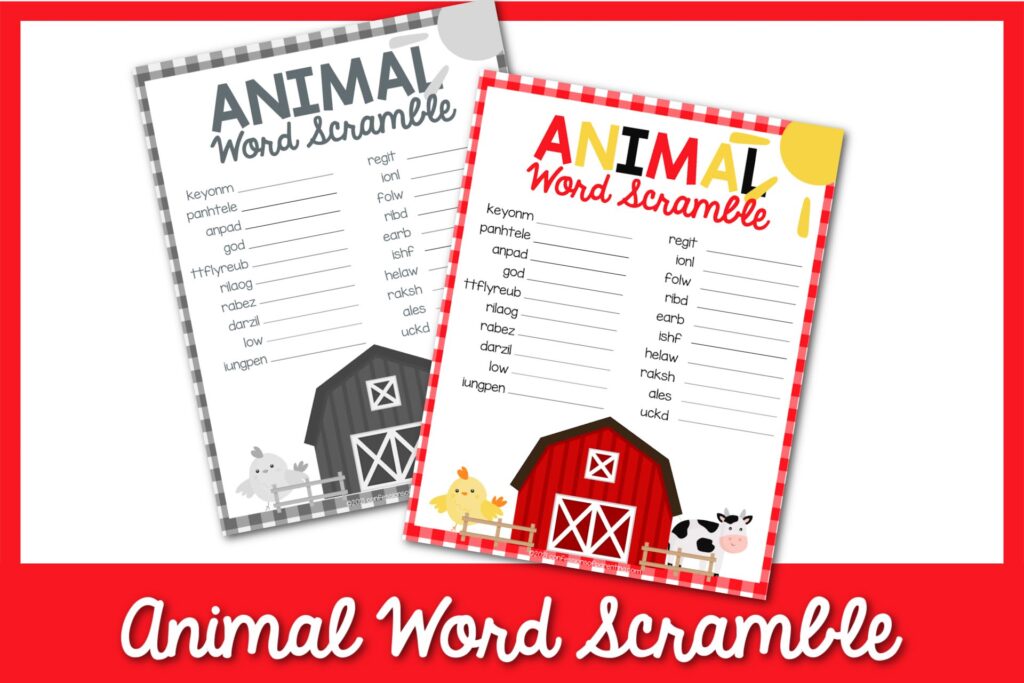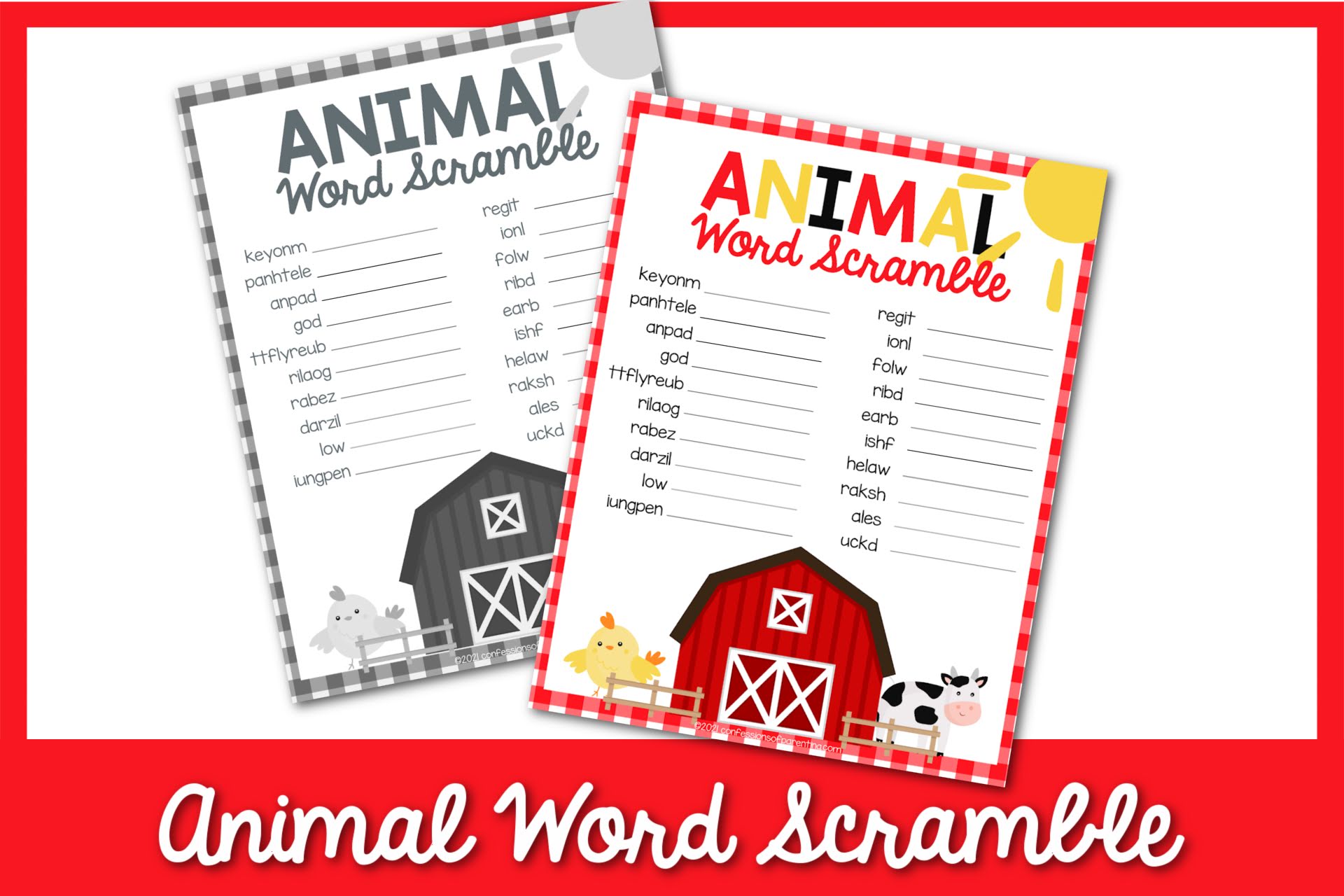 Love Word Scrambles? We Have More!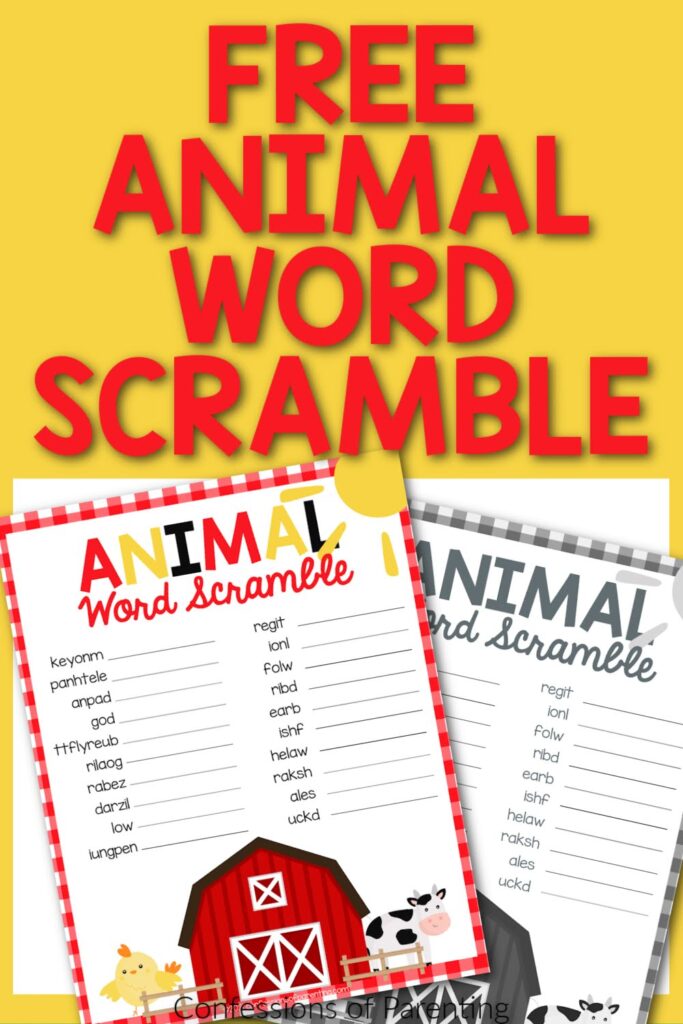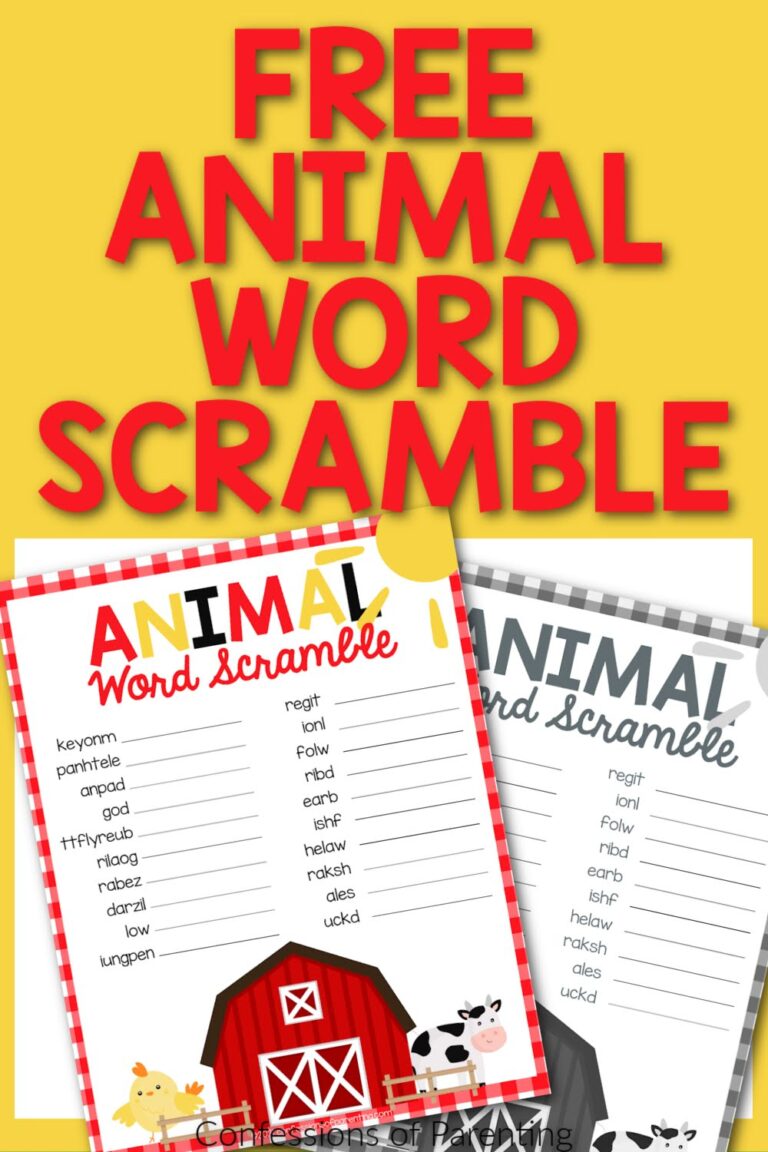 If you are new to word scrambles, they are simple to do and fun for kids! The goal is to unscramble every word on the page! Since this is an animal-themed word scramble then each word will be an animal. The goal is to unscramble the letters because they are all mixed up to create the right word. If you get a little stuck, don't worry the answers are below! We have also included an answer key to print with your free word scramble download! So don't worry if you get stumped, there is help for you!
Animal Scramble Words Plus Answer Key
keyyonm
panhtele
anpad
god
ttflyreub
rilaog
rabez
darzil
low
iungpen
regit
ionl
folw
ribd
earb
ishf
helaw
raksh
ales
uckd
Answer Key
monkey
elephant
panda
dog
butterfly
gorilla
zebra
lizard
owl
penguin
tiger
lion
wolf
bird
bear
fish
whale
shark
seal
duck
Ready For More Animal Posts? Check These Out!
Get Your Free Animal Word Scramble Here!
Download Instructions
To Get Access To This Free Word Scramble Printable Be Sure You Enter Your Name And Email And Hit "Get It Now!" It Will Be Sent Right To Your Email, So Be Sure That If You Don't See It Right Away That You Check Our Junk, Spam, Or Promotion Folders! You may not sell these or redistribute them in any way. These are for personal, classroom, and church use only.