This Kindergarten Word Search is a perfect kinder-level activity to try out with your kids who are just starting to learn some sight words. You don't want to miss this free download!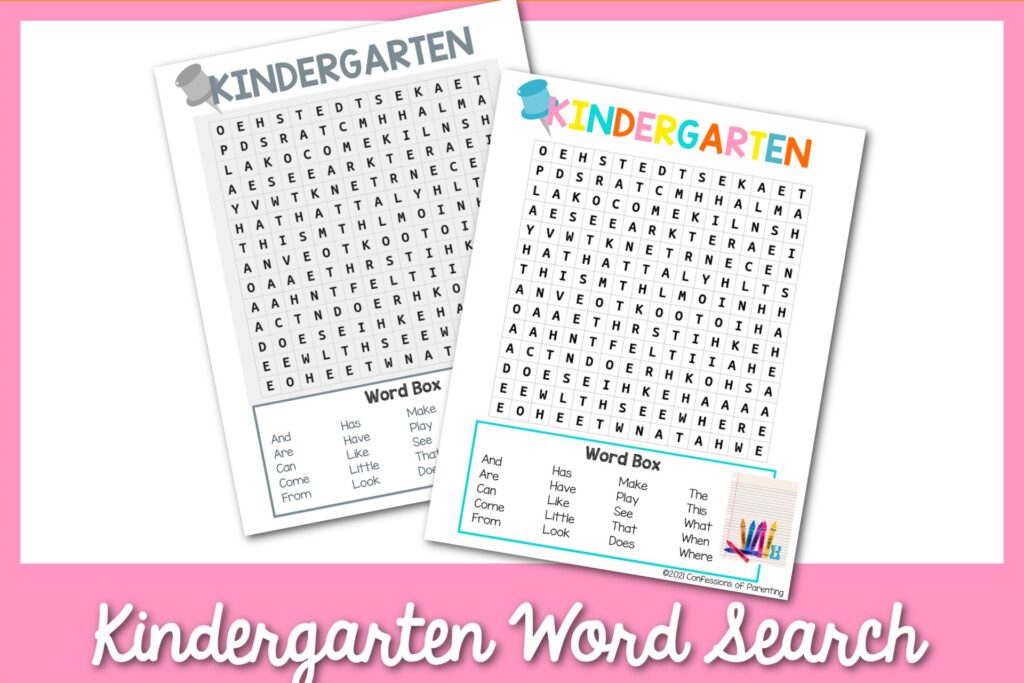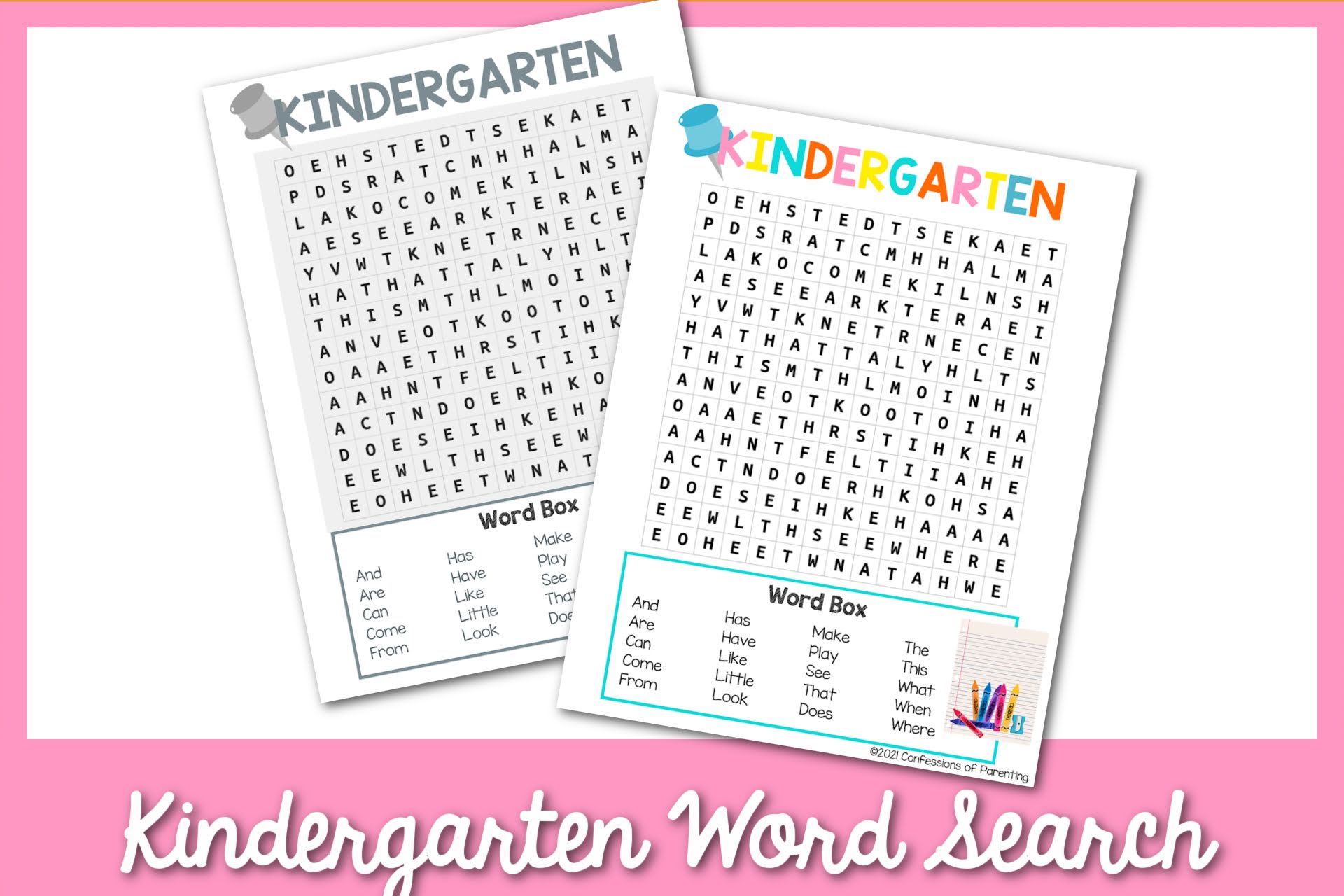 Kindergarten Word Search
There are plenty of sight-word activities out there but word searches are one of my favorites! This Kindergarten Word Search is the perfect level for your little ones that are just learning to read.
And nothing beats having a ready-to-go FREE printable, right?! All you need to do is download, print, and pass these out to your kids, your class, or whoever might like this printable.
Here's a tip, too. Even bigger kids will want to do this! So if you have some older kids, print off some copies for them too. And if it's way too easy, you can always try out one of my other word search printables too! Pair this with our Kindergarten word scramble and Kindergarten journal prompts for even more fun and practice!
Love Word Searches? Try Theses!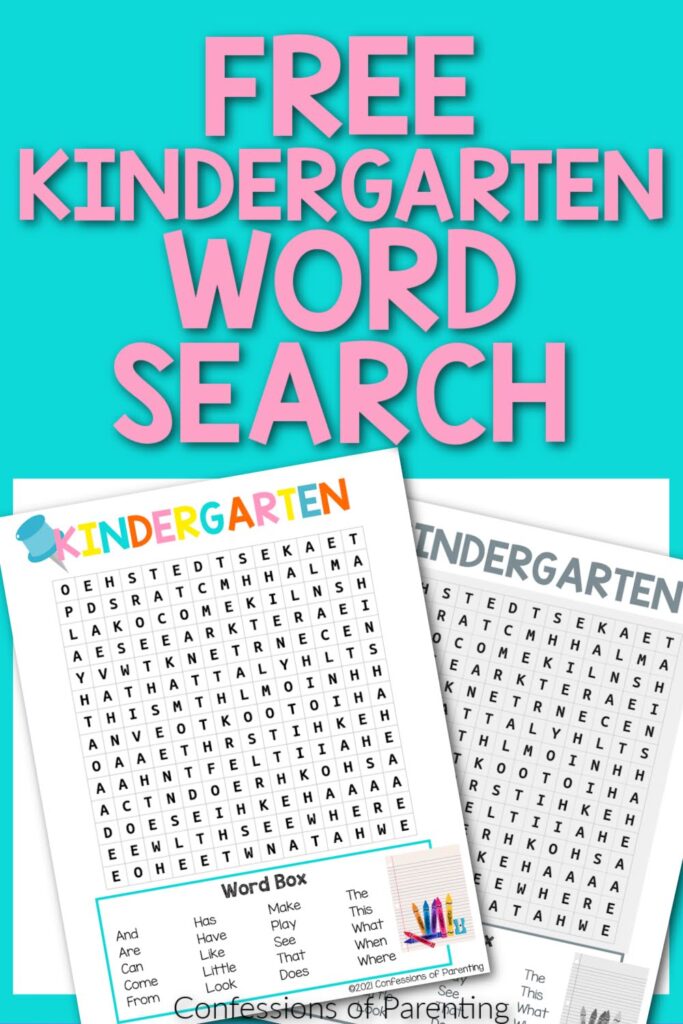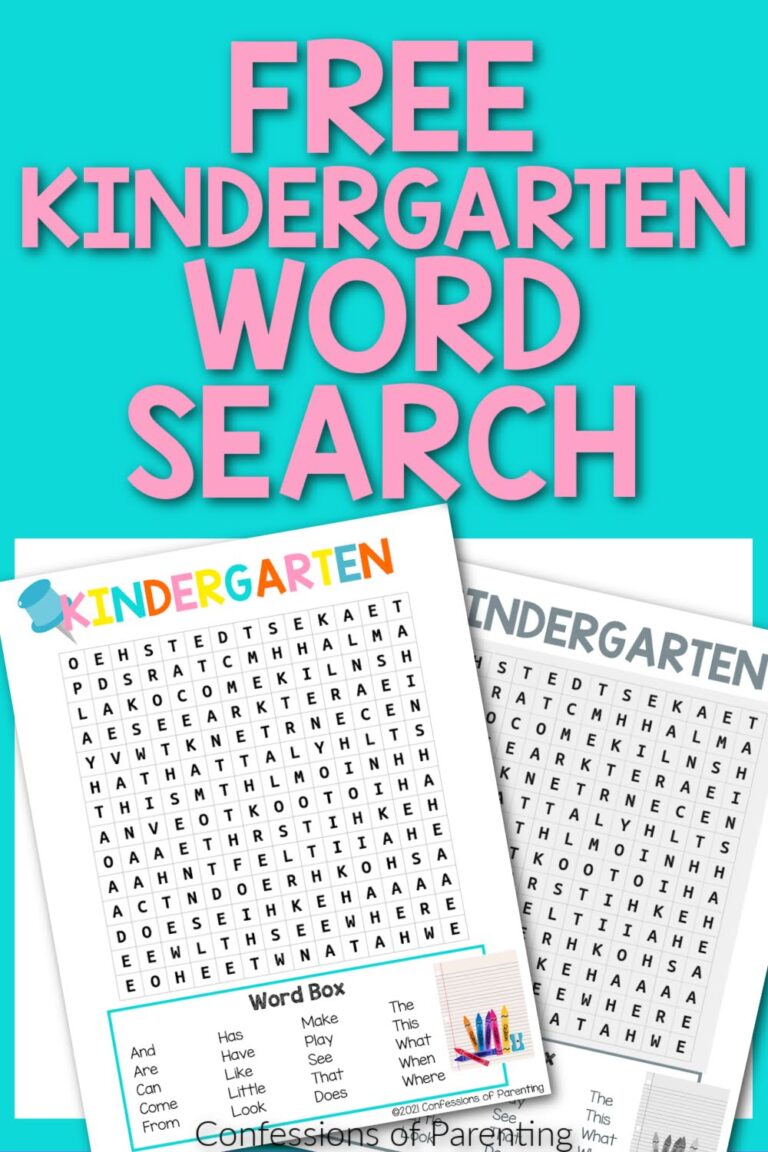 Why I Love Word Searches
Word searches have always been one of my favorite activities, and now I love doing them with my kids! It feels like a game to my kids, but I know that it's also helping them learn and build important skills.
Word searches can help your kids:
learn their letters and sight words
build logic
improve patience
strengthen memory
Even at such a young age with my Kindergarten Word Search, I'm happy to know my kids are doing something that is fun and educational.
How to Use Kindergarten Word Search
Word searches a pretty simple! Here's a quick tutorial to help you get started.
First, you'll want to scroll down and download my free Kindergarten Word Search Printable. Then you print it right at home, or at your local printing shop. (Pro-tip, grab yourself some self-adhesive laminating sheets, and laminate your word searches. Use dry-erase markers and you can use your word search again and again)!
After it's printed, you can let your kindergartener look for each word in the word bank within the scrambled letters in the above section. And that's it! Try to find all the words and the kindergarten word search is complete.
How to Help Young Kids with Word Searches
If word searches are new to your child, you can try a few things to help them feel more confident as they get started.
One thing you can try is writing each word they are looking for larger on a piece of paper or whiteboard so they can focus on just one word at a time. You can also do something similar by using sticky notes to cover up all the extra words.
If they still need a little help, sit with them and do the activity together! Let them take the lead, but guide them to sound out the letters until they find the words they are looking for.
List Of Kindergarten Word Search Words Included
And
Are
Can
Come
From
Has
Have
Like
Little
Look
Make
Play
See
That
Does
The
This
What
When
Where
Ready For More Back To School Printables? Check These Out!
You Can Never Have Too Many Word Searches! Grab our whole Collection!
How To Download This Kindergarten word Search Printable
To Get Access To This Free Word Search Printable Be Sure You Enter Your Name And Email And Hit "Get It Now!" It Will Be Sent Right To Your Email, So Be Sure That If You Don't See It Right Away That You Check Our Junk, Spam, Or Promotion Folders! You may not sell these or redistribute them in any way. These are for personal, classroom, and church use only.