Kindergarten is such an exciting time for young children. They are learning so much so fast! This Kindergarten Word Scramble game is a great way to challenge young learners in a fun way and reinforce the skills and sight words they've been picking up at school! These are perfect to use at home or in the classroom.
Kindergarten Word Scramble
There is so much Kindergarteners are learning in school! They need a fun way to be able to practice the skills they're learning, especially those sight words. This Kindergarten Sight words word scramble list is the perfect way for your little ones to continue learning and also have a good time. These words have been specifically tailored to a kindergarteners learning level so they should be challenging, but able to be solved by your big learner. Pair this with our other fun word scrambles for even more fun, like our fall word scramble or our superhero word scramble. Also, don't forget to grab our Kindergarten Word Search using the same sight words!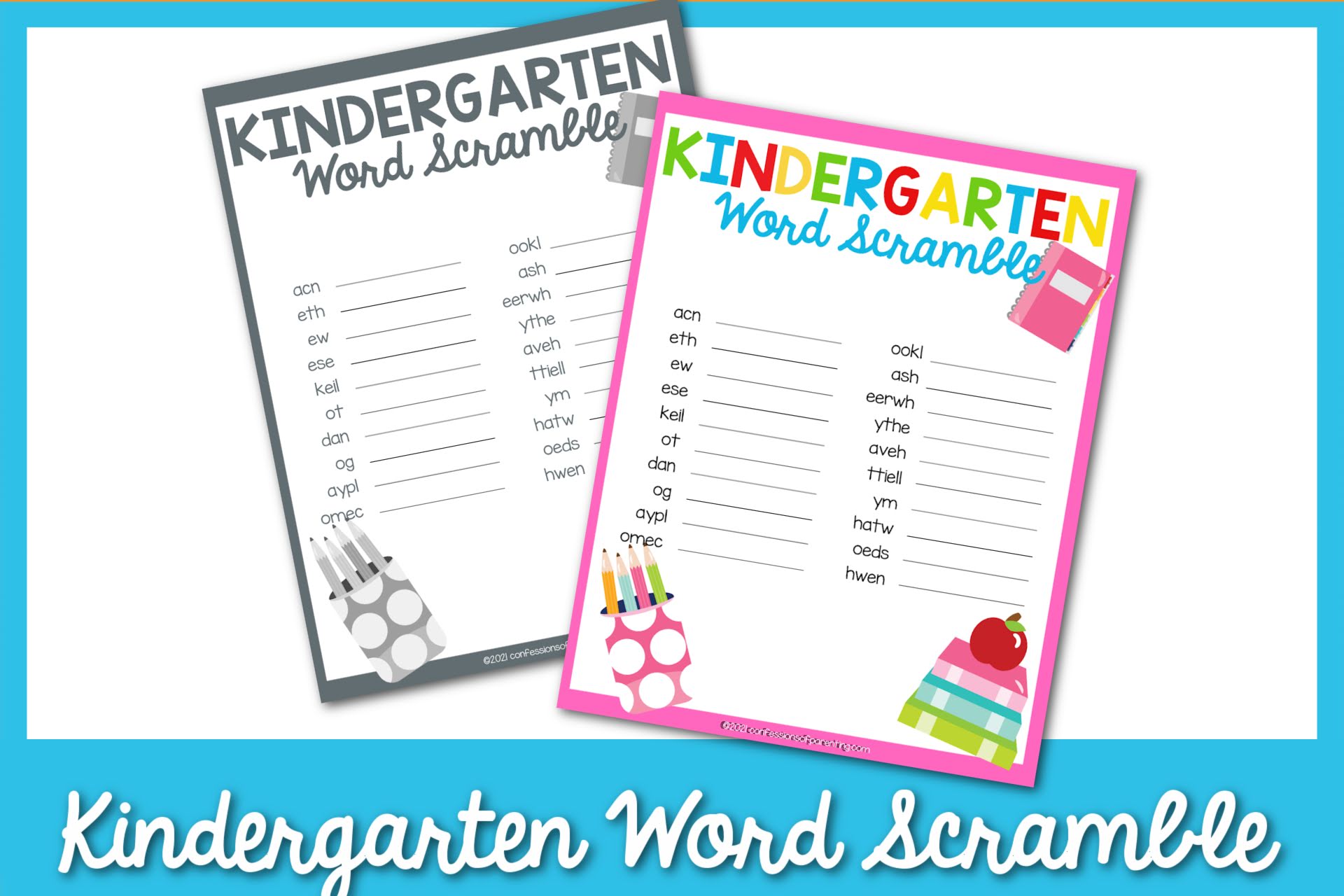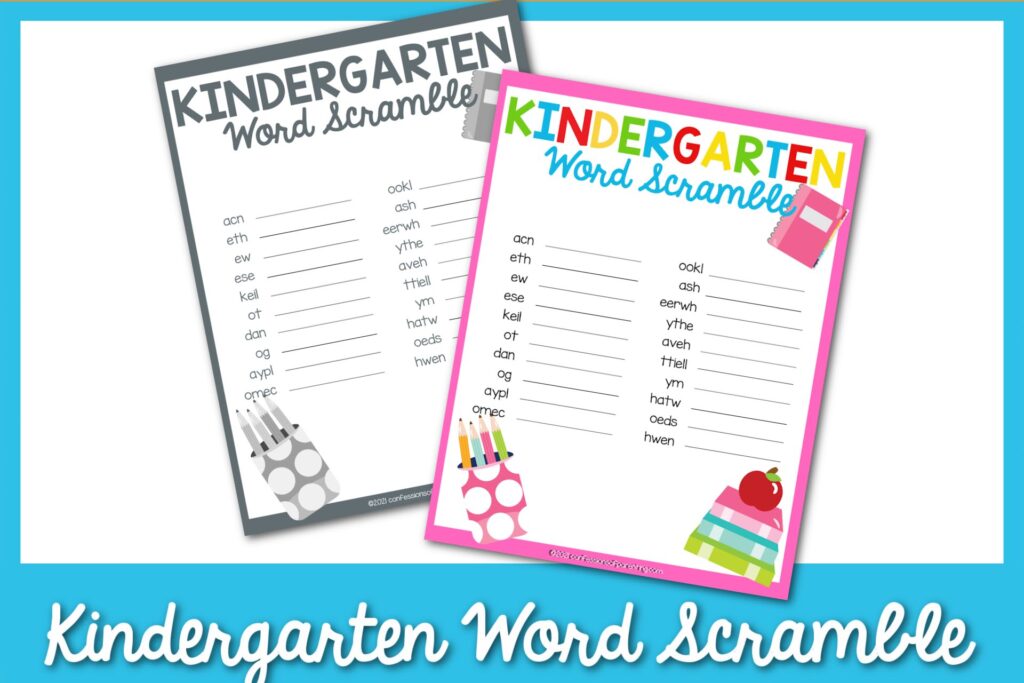 These games are great to have for after school activities or while you're running errands. They can keep kids distracted in a good way for a moment.
More School Word Scrambles!
Check Out These Other Word Scrambles!
How to Play Kindergarten Word Scramble
Word Scrambles for kids are so easy to learn! Basically there are 20 words that have been scrambled. It's the job of your Kindergartener to unscramble all of those words. We've even made an answer key just in case there's a word or two that are a little too challenging. There are also a lot of words that can be made out of the jumbled letters so you can see if your little one has found the ones on the list or has found new ones!
Benefits of Word Scrambles
There are so many hidden benefits of word scrambles! They are so good for your brain because they get you thinking in a way you don't typically think. Some of the biggest benefits for your little one are:
Practicing problem solving
Improve spelling
Enlarge vocabulary
Learn patience
Dedication to a task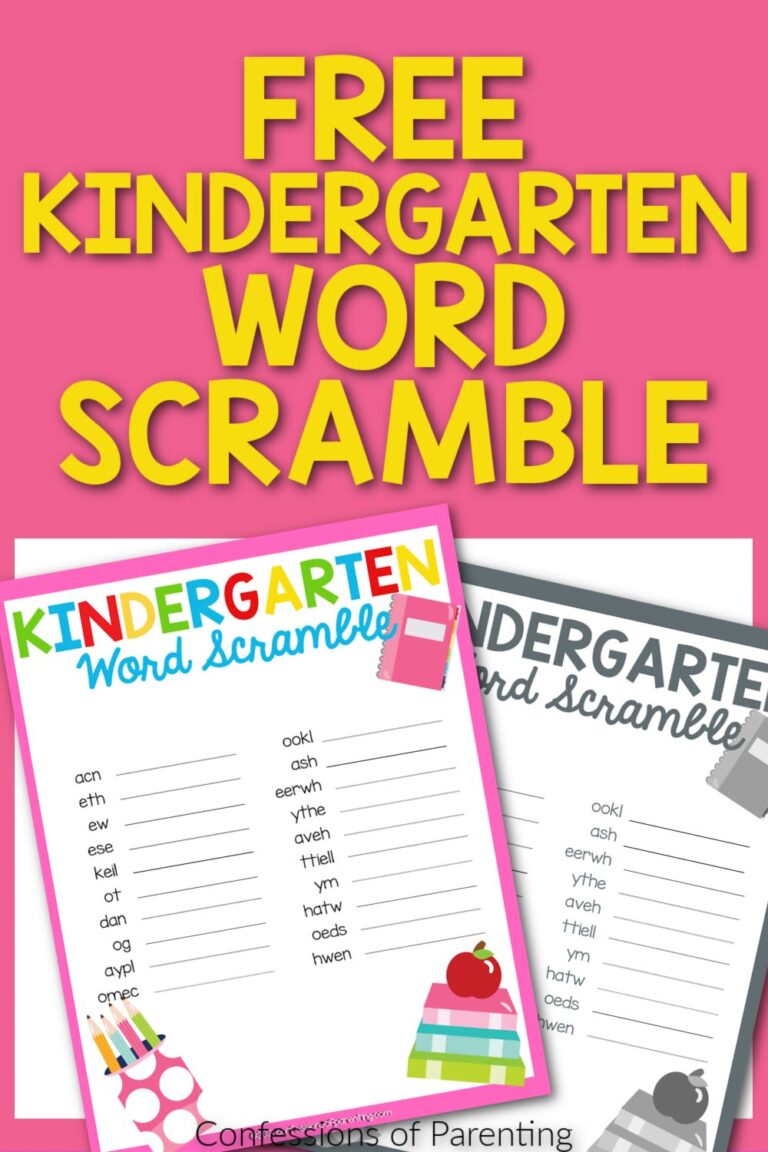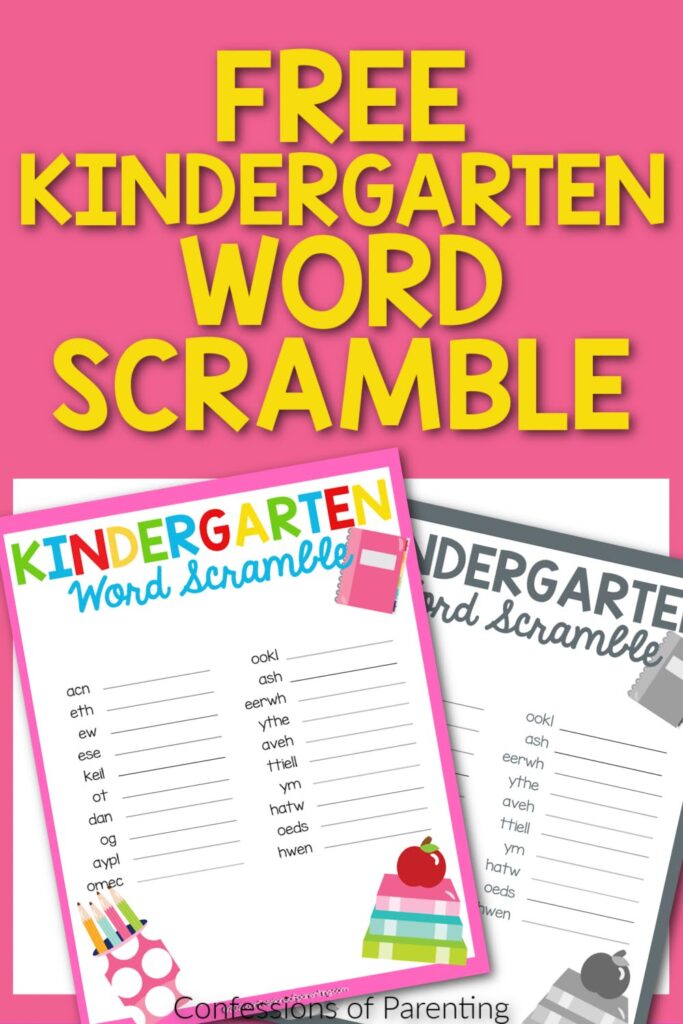 Kindergarten Scramble Words Plus Answer Key
acn
eth
ew
ese
keil
ot
dan
og
aypl
omec
ookl
ash
eerwh
ythe
aveh
ttiell
ym
hatw
oeds
hwen
Answer Key
can
the
we
see
like
to
and
go
play
come
look
has
where
they
have
little
my
what
does
when
How to Download
Downloading this free Kindergarten Word Scramble page is so easy! All you need to do is enter your email in the space below! Once that is done we'll send you a copy of this printable straight to your inbox. If you don't see it there after a moment be sure to check your spam and promotion folders. Once you've received the email you just print and enjoy!
The link we'll send you will include a color version of Kindergarten Word Scramble, a black and white version, and an answer key just in case you get any particularly challenging words!
If you love this printable be sure to share this page with your friends so that they can download their very own copy!
You Can Never Have Too Many Word Scramble! Grab our whole Collection!
How To Download This Printable
To Get Access To This Free Word Scramble Printable Be Sure You Enter Your Name And Email And Hit "Get It Now!" It Will Be Sent Right To Your Email, So Be Sure That If You Don't See It Right Away That You Check Our Junk, Spam, Or Promotion Folders! You may not sell these or redistribute them in any way. These are for personal, classroom, and church use only.