This Bible Word Scramble is a wonderful way for your kiddos to learn more about the bible through bible words in a challenging, fun way! This is a great activity to use at church or at home!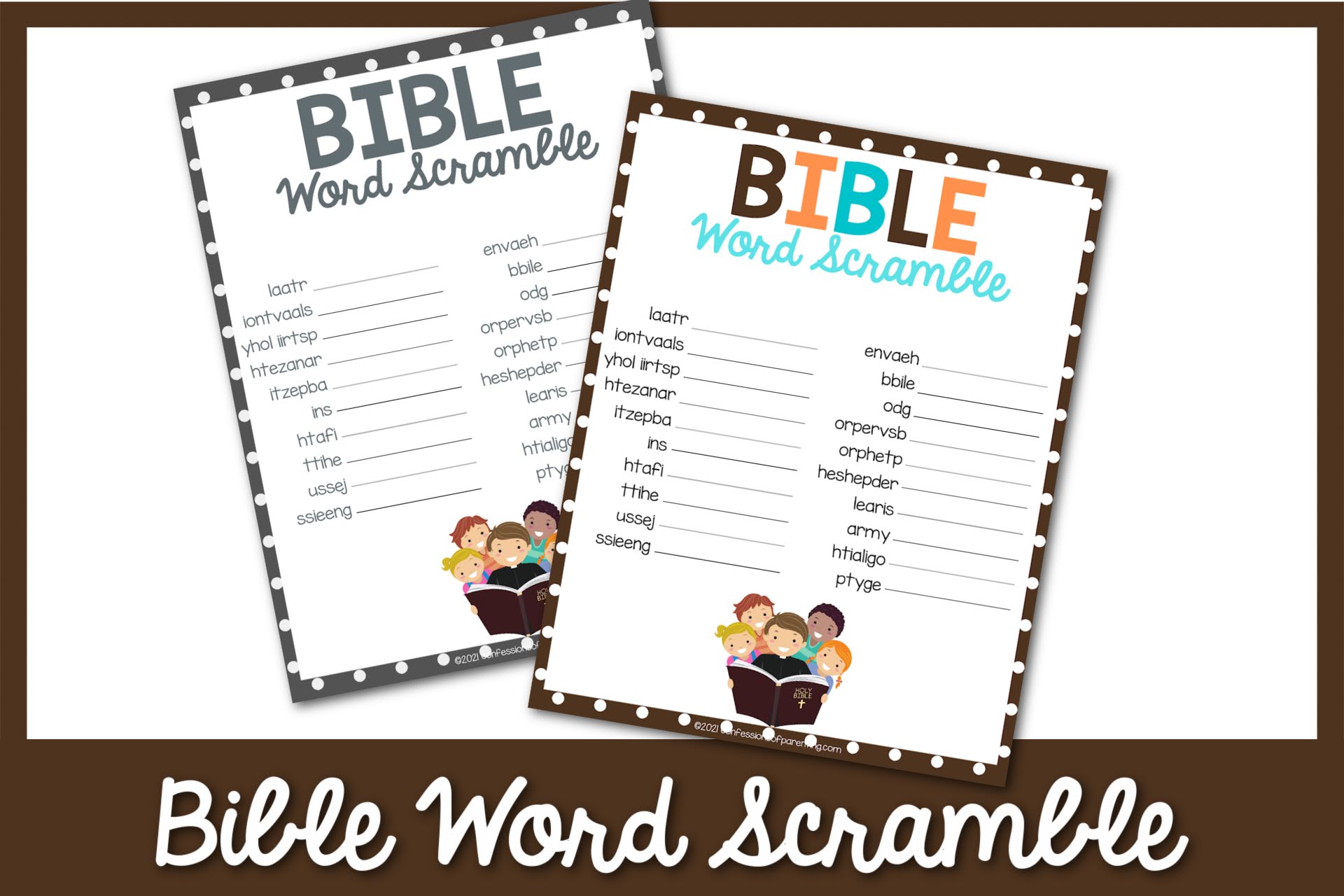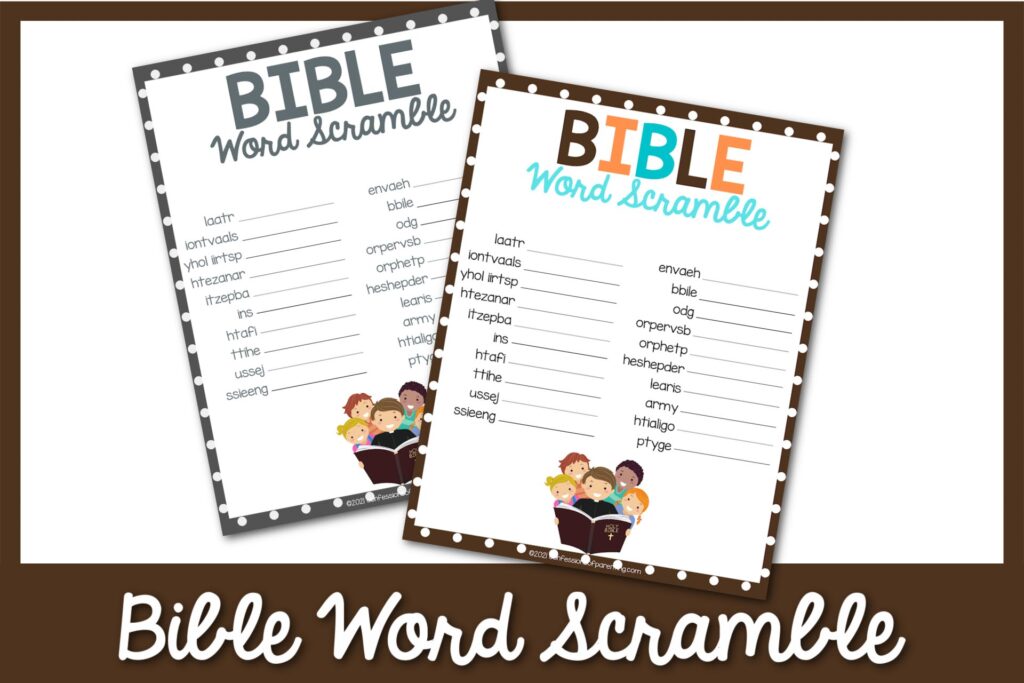 Bible Word Scramble
I know for myself it can be hard to teach my kids about the bible even with fun Bible Charades and Bible Trivia Questions. This Bible Word Scramble page is another great way to start up conversation and get your kids interested in learning about the Bible. Kids have the chance to ask questions and talk about things they don't understand.
This is a great game to use during Sunday School, or as an after church activity! Of course you can use it on any other day as well, but Sunday seems like a pretty safe bet.
Ready For More Bible Posts? Check These Out!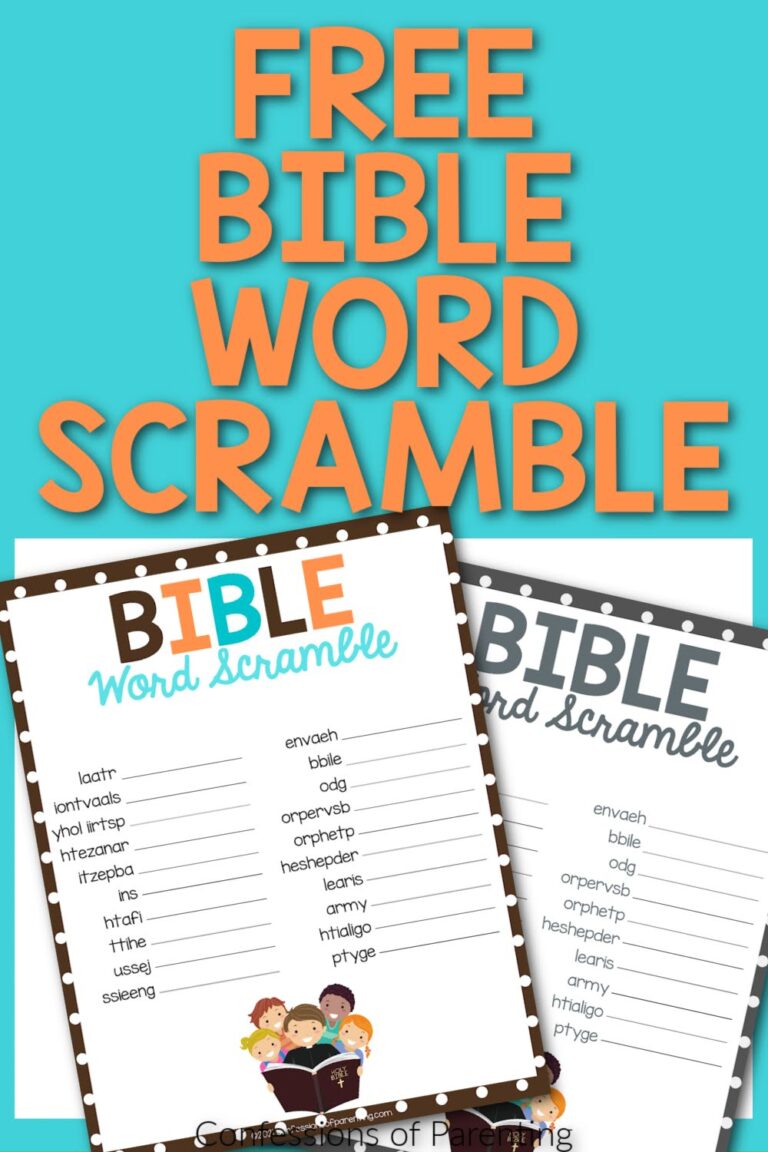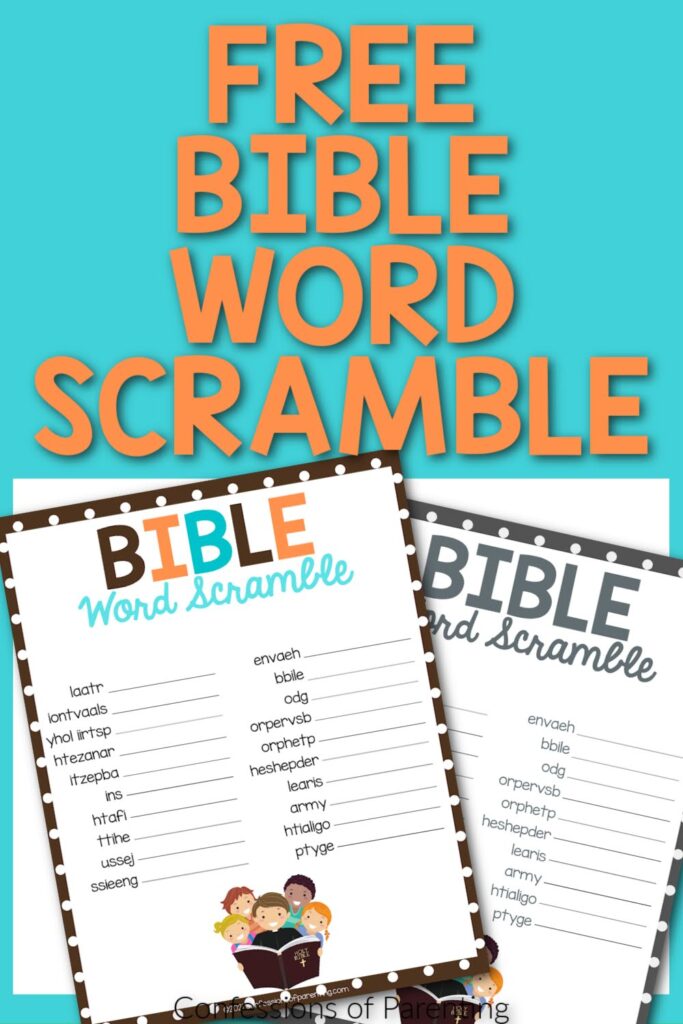 How to Play Bible Word Scramble
Word Scrambles are a very easy game to learn if you don't know how to play already. Basically there are 20 Bible themed words that are all scrambled. It's your job to try and unscramble as many words as you can. And don't worry. We've included an answer key just in case any of the words have you stumped!
Benefits of Word Scrambles
There are so many hidden benefits to completing a word scramble game! And even more for playing the Bible Word Scramble Game! Some of the benefits are:
Practice problem solving
Improve spelling
Enlarge vocabulary
Learn patience
Dedication to a task
Some of the benefits of the Bible Word Scramble in particular are that you get to learn more about Bible stories in a more interactive and fun way than normal. This can help you understand the world and life better!
Tips for Playing with Small Children
There are some words that younger children may be unfamiliar with. It would help if there was an older person close by like a parent or older sibling that could offer assistance when it was needed. One thing to remember when helping little kids is to let them do as much of the project as you can. You are just there to help them where they can't help themselves. By letting them take charge they are really able to learn the most from the activity they are participating in.
Tips for Playing as a Family
Bible Word Scramble is a great activity to play as a family or Sunday school class. Everyone can have fun while also brushing up on their Bible words!
Add a Time Limit
If you want to add a little competition to your evening, adding a time limit is a great place to start. Set the timer to whatever you feel is appropriate and see who can unscramble the most words during that time!
Play on Teams
Playing on teams works best when there are a lot of different ages and skill levels playing at the same time. It levels the playing field and allows for some good family bonding as people word together. The first team to unscramble all their words is the winner!
Bible Scramble Words Plus Answer Key
laatr
iontvaals
yholiirtsp
htezanar
itzepba
ins
htafi
ttihe
ussej
ssieeng
envaeh
bbile
odg
orpervsb
orphetp
heshepder
learis
army
htialigo
ptyge
Answer Key
altar
salvation
holy spirit
nazareth
baptize
sin
faith
tithe
jesus
genesis
heaven
bible
god
proverbs
prophet
shepherd
israel
mary
goliath
egypt
How To Download This Printable
How to Download
Downloading your free Bible Word Scramble game is just moments away! All you need to do is enter your email in the space below! Once that's done we'll send you a link to the printable to your inbox. If you don't see it after a minute be sure to check your spam and promotion folders. Then you can print and enjoy!
The link we send you will contain a colored version of the Bible Word Scramble page, a black and white version, and an answer sheet just in case any of the words give you a hard time. Once downloaded you can print as many copies as you'd like.
If you love this printable be sure to share this page with your friends so that they can download their very own free copy!
You Can Never Have Too Many Word Scramble! Grab our whole Collection!
To Get Access To This Free Word Scramble Printable Be Sure You Enter Your Name And Email And Hit "Get It Now!" It Will Be Sent Right To Your Email, So Be Sure That If You Don't See It Right Away That You Check Our Junk, Spam, Or Promotion Folders! You may not sell these or redistribute them in any way. These are for personal, classroom, and church use only.