Donuts and kids go together! Grab your favorite donut and some crayons or paints and have fun coloring these donut coloring pages.
National Donut Day
National Donut Day is a day that seriously my kids could celebrate every single day! It is always a fun adventure taking them to the donut shop or making Air Fryer Donuts at home with them. No matter what we do, if it involves donuts they are seriously happy kids.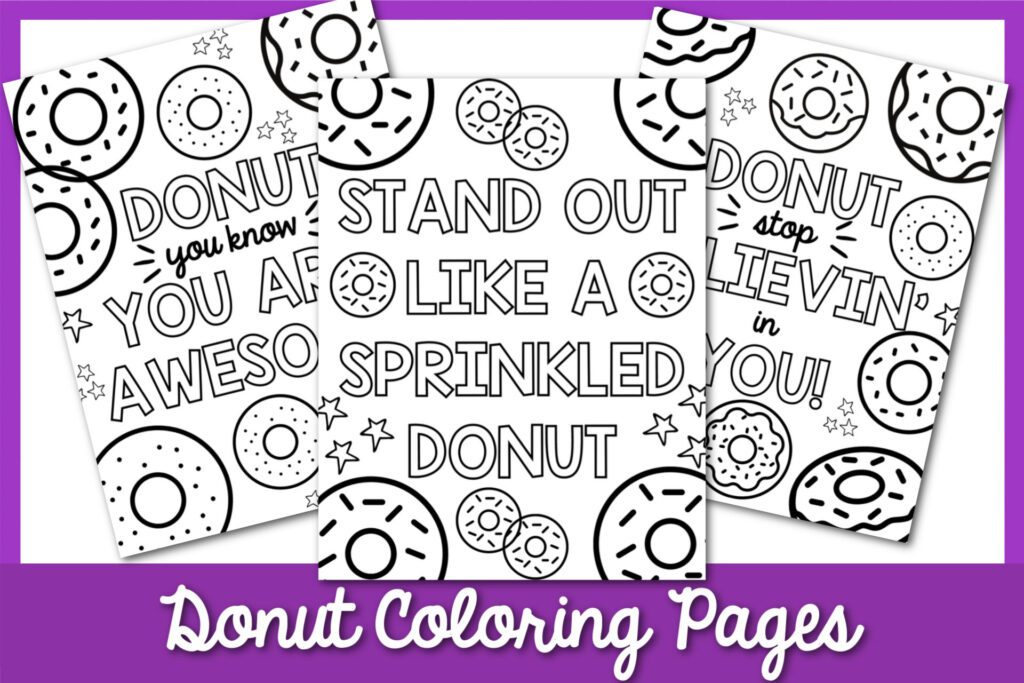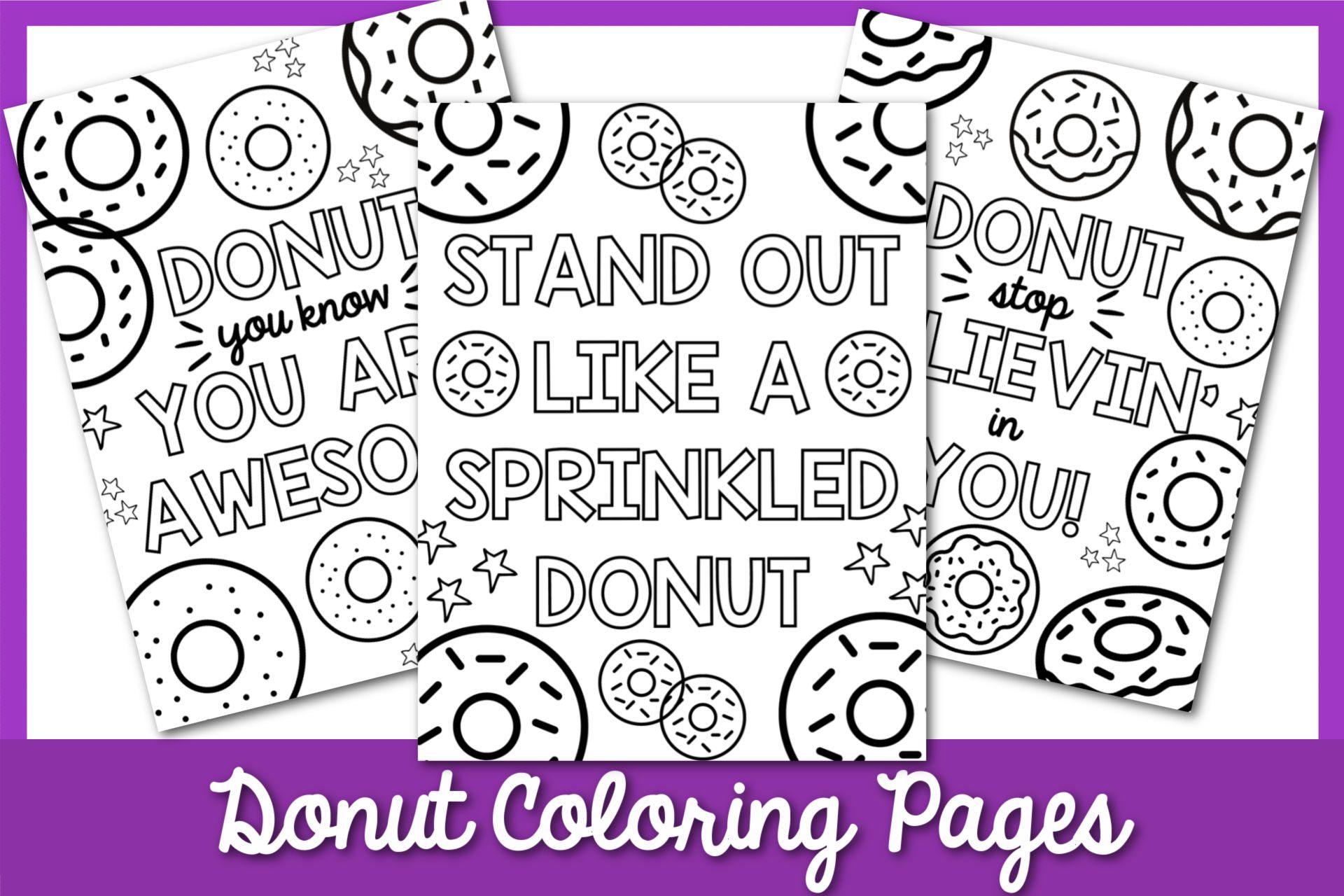 So the other day we decided what better way to celebrate National Donut Day and something for all the donut lovers out there is to create these fun printable donut coloring pages. Because if you can't eat donuts you might as well color them right?!
Donut Coloring Pages
Coloring pages are a great way to help kids to express their creative side. And with National Donut Day there is no better way to celebrate the day than with these fun donut coloring pages. Coloring is not only relaxing but there are so many benefits that go along with it!
Benefits of Coloring
Improves fine motor skills
Encourages creativity
Improves Focus
Helps with concentration and patience
Builds confidence
Encourages self expression
Free Printable Donut Coloring Pages
We love that these coloring pages allow you to be creative! You can color them with markers or crayons, you can even paint them. Heck you can even use glitter glue and more glitter it is really up to you!
With these donut coloring printables they are for personal use only or classroom use. If you would like to share it with your friends and we encourage you too, please have them visit our blog and have them download their own copy.
If you and the kids love this project, don't forget to share it on Instagram and tag us so we know you love it so that we can make more coloring pages just like these!
How to Download your free printable
To download your coloring pages simply enter your email address below and they will be sent right to your inbox in a PDF that you will then be able to download and print.