These fall breakfast ideas are sure to please. Whether you are looking for a quick and easy fall breakfast idea before school or a Sunday morning brunch, we have the perfect fall breakfast recipe just for you.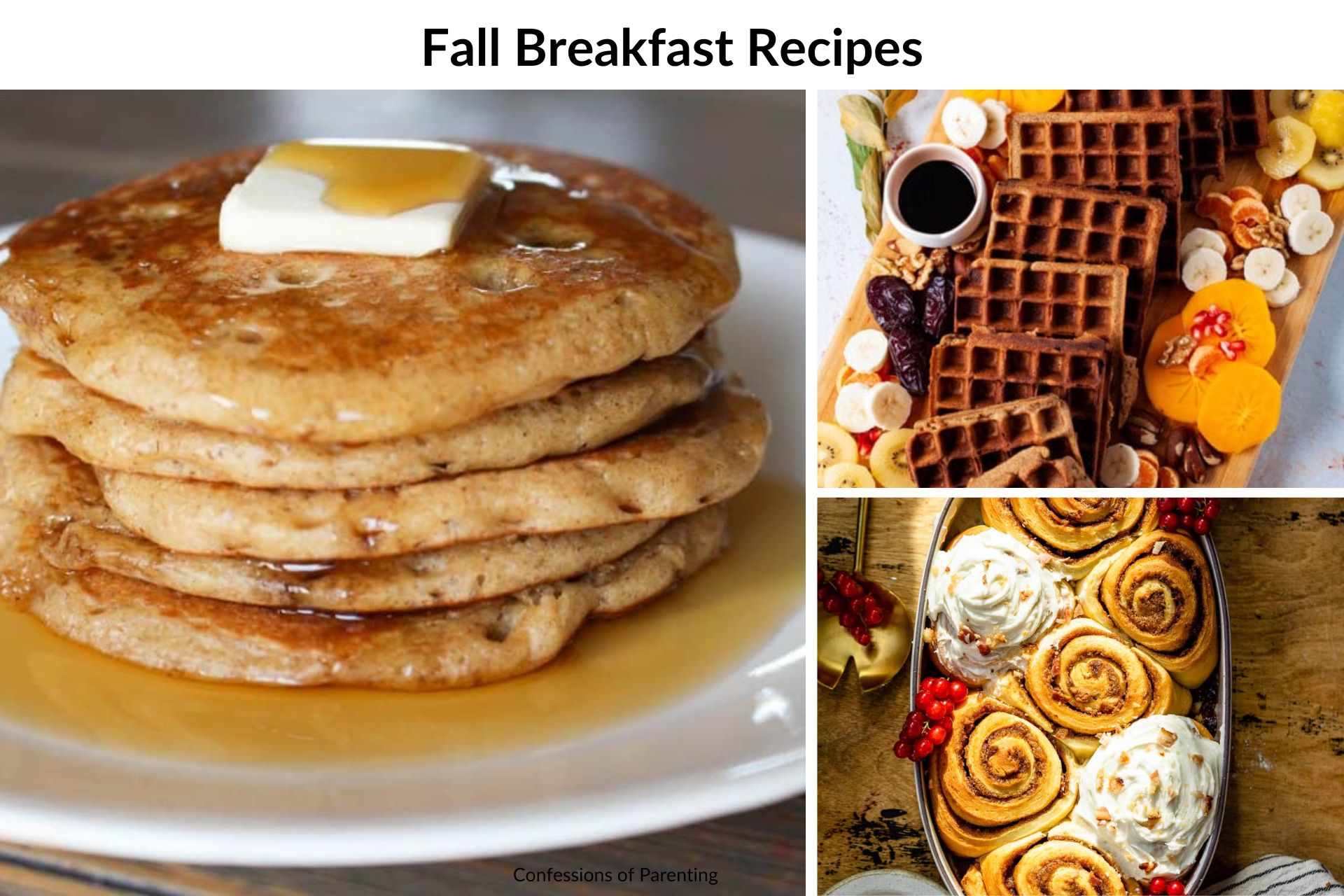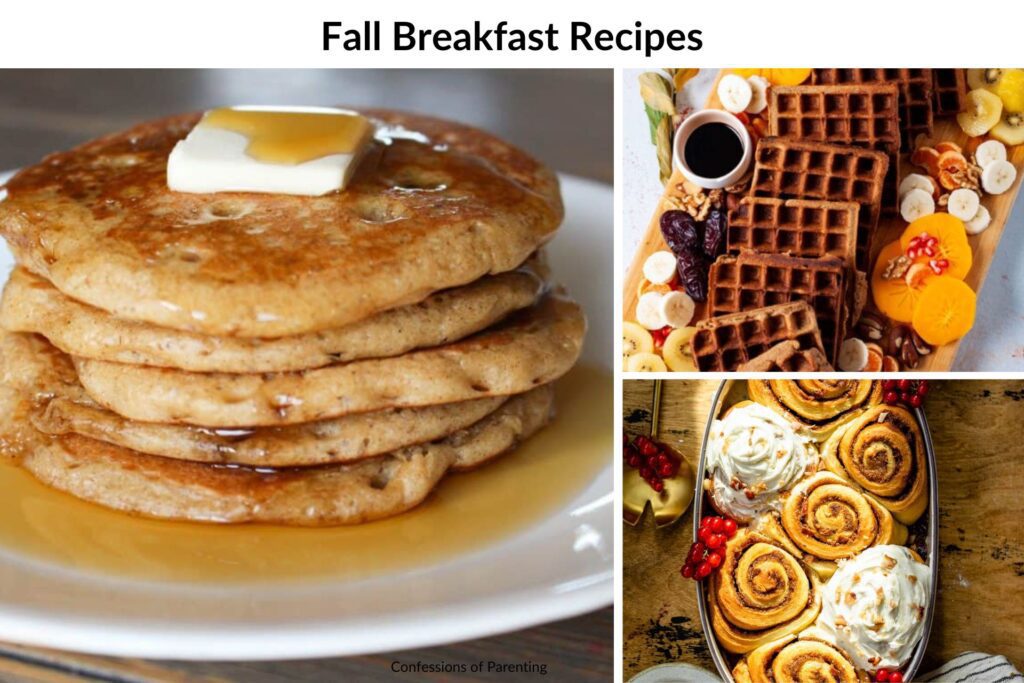 Fall Breakfast Ideas
Fall is here, and we are dreaming of everything from cooler weather to pumpkins to apples. With the days getting shorter and the mornings becoming darker, it is so easy to want to snuggle in bed longer, especially on the cool mornings.
Thankfully these delicious fall breakfast recipes will motivate you to rise and shine. We have everything from quick and easy breakfasts to brunch ideas that even the kids will love. We even have some healthy breakfast options that are sure to please.
No matter what you are craving this fall, we have a delicious option ready for you; even if you are running out the door and short on time, you can whip up our pumpkin pie smoothie bowl in minutes to keep you satisfied.
This list of fall breakfast ideas has my favorite ideas from around the internet. They include fall favorites like apple pie spice, pumpkin pie spice, cinnamon, and nutmeg. Oh, and breakfast casseroles! They are my favorite to enjoy this time of year.
But before we get started, I want to share some of our favorite recipes that you can find right here on our blog that we know you are going to love! They are all our favorite breakfasts we love to enjoy this time of year.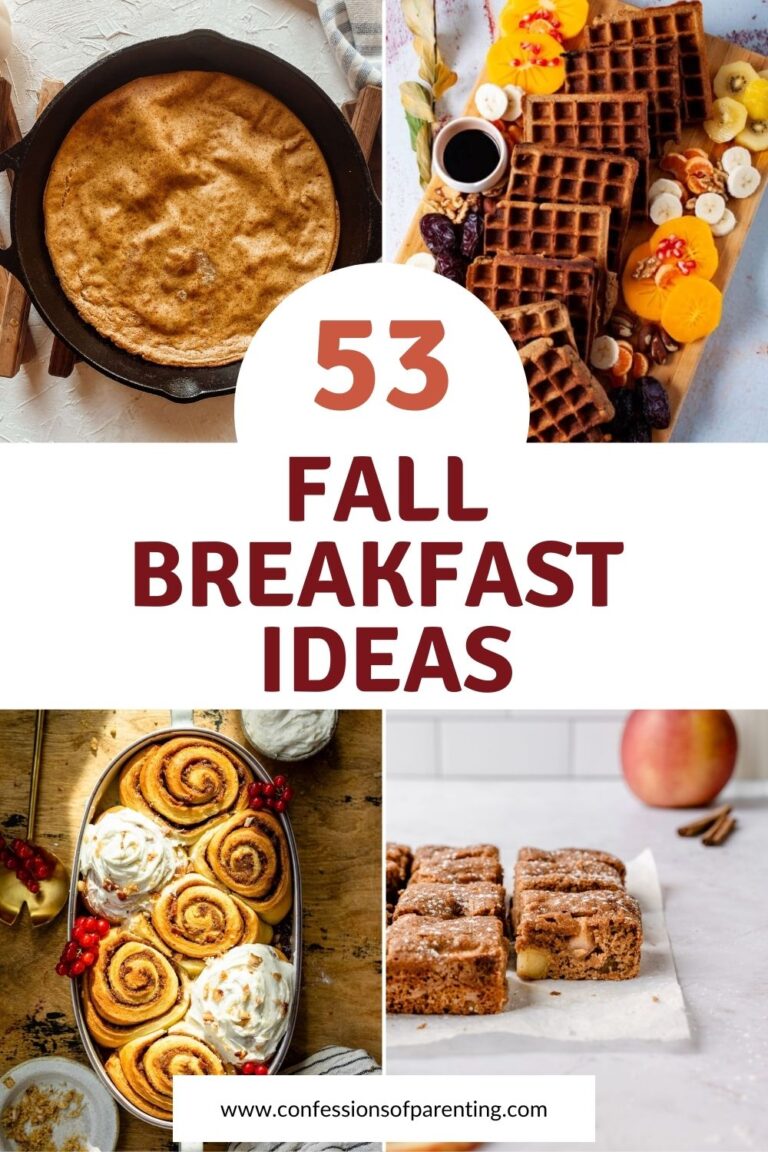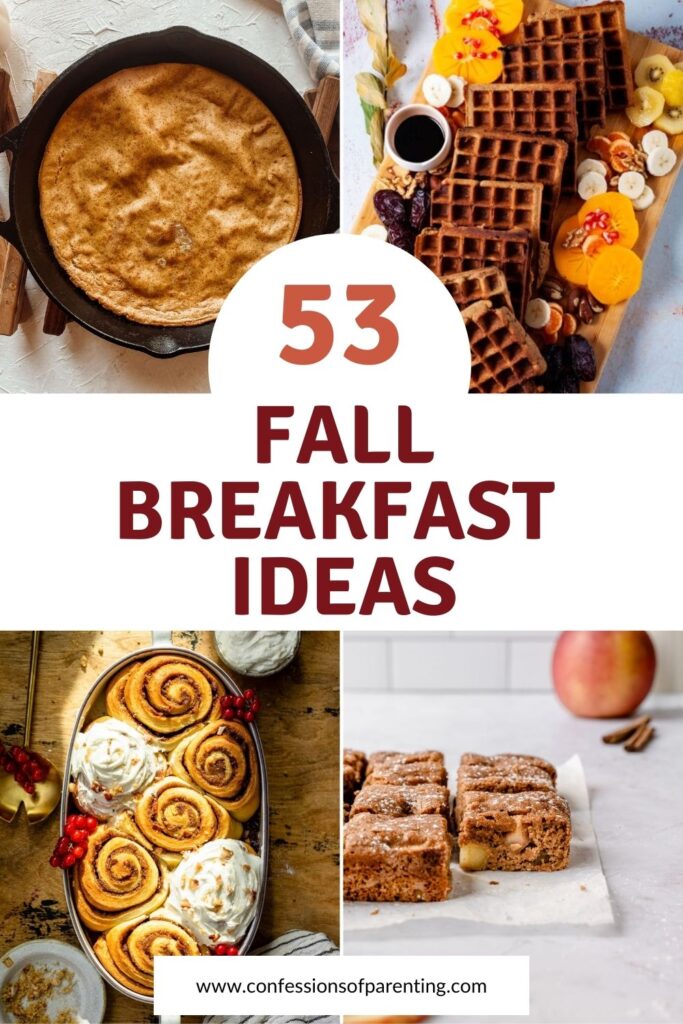 Fall Breakfast Recipes