Peanut Butter Whipping Cream is a delicious twist on a traditional homemade whipping cream. It's nutty and creamy and would be delicious on your favorite desserts!

Peanut Butter Whipping Cream Recipe
If you love making homemade whipped cream and you love peanut butter, you will love making peanut butter whipping cream! It is the perfect addition to all your favorite desserts you want to add a little peanut butter flavor too, especially our Instant Pot Peanut Butter Cheesecake.
Peanut Butter Whipping Cream Recipe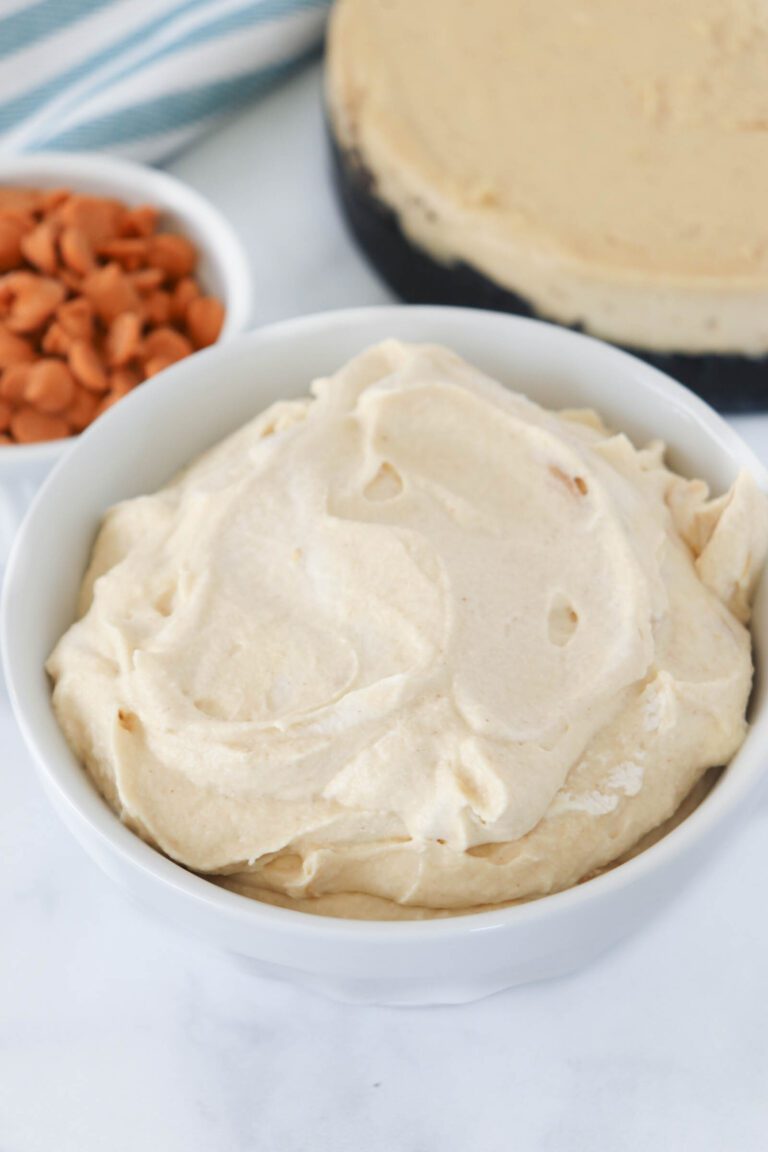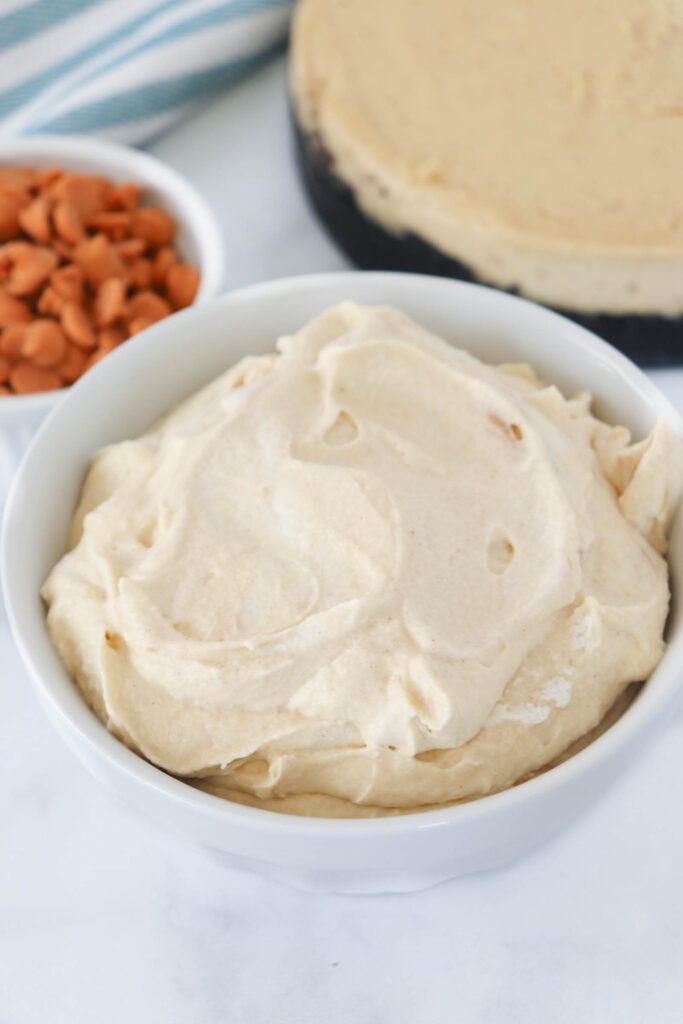 Makes: about 4 cups
Prep time: 5 minutes
Total time: 5 minutes
Ingredients for Peanut Butter Whipping Cream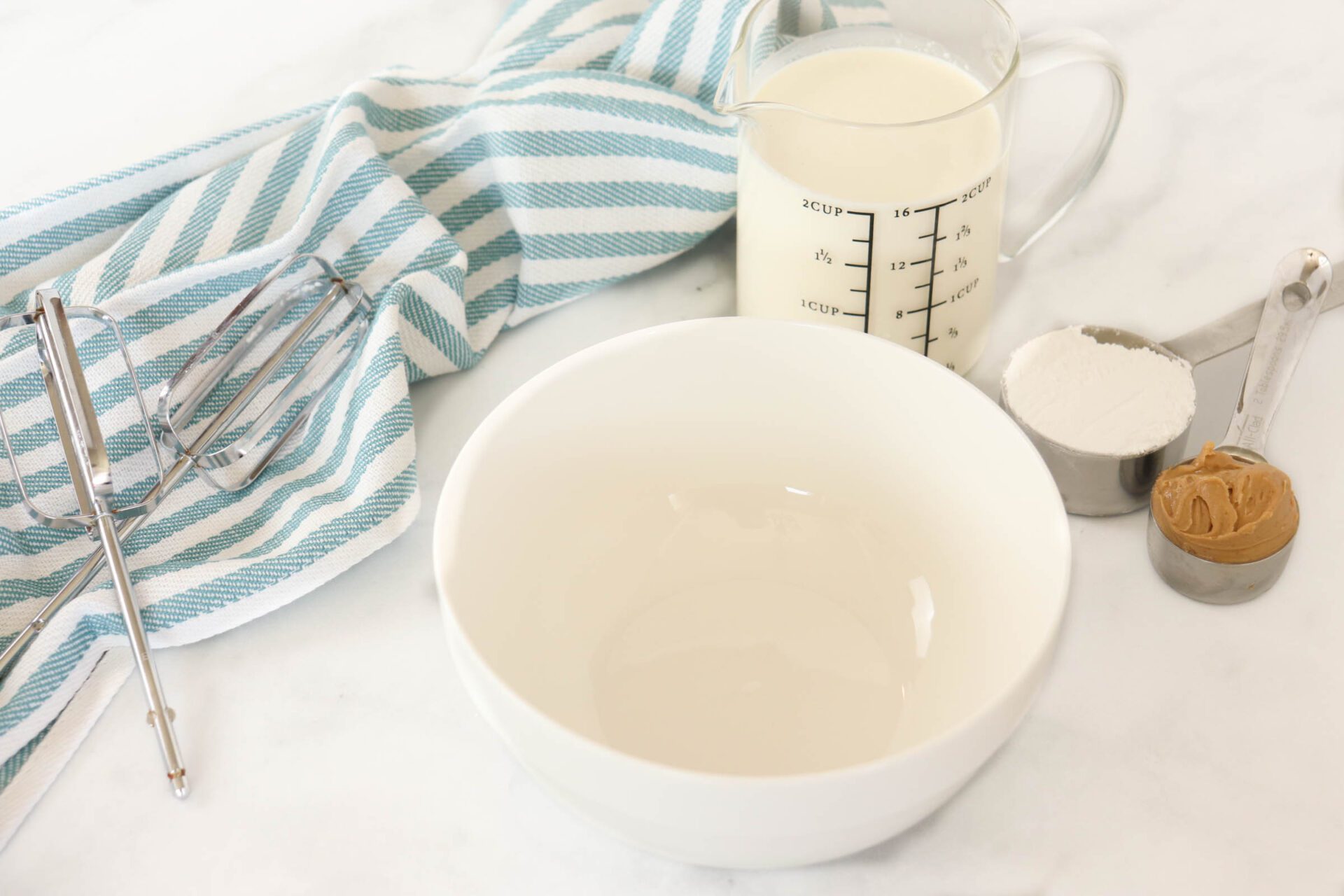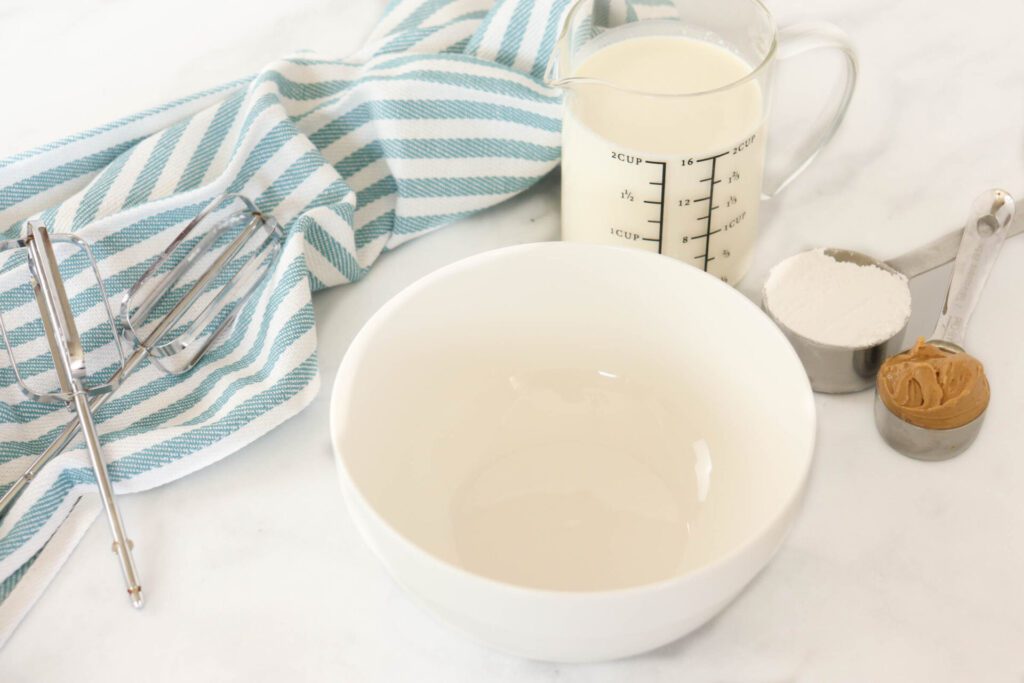 2 cups heavy whipping cream
¼ cup powdered sugar
2 Tbsp smooth peanut butter
How to Make this Peanut Butter Whipping Cream Recipe
If you like peanut butter, you have got to try this simple substitution that I love to make to my homemade whipping cream.
Homemade whipped cream is surprisingly simple to make, and this peanut butter whipping cream is no exception.
First, you'll want to grab a bowl and an electric mixer. If you have a stand mixer, you can use that as well! My personal favorite stand mixer is this kitchen aid mixer!
Add the chilled heavy whipping cream to your bowl and mix on medium speed for about 2 minutes or until it starts to get foamy and thick.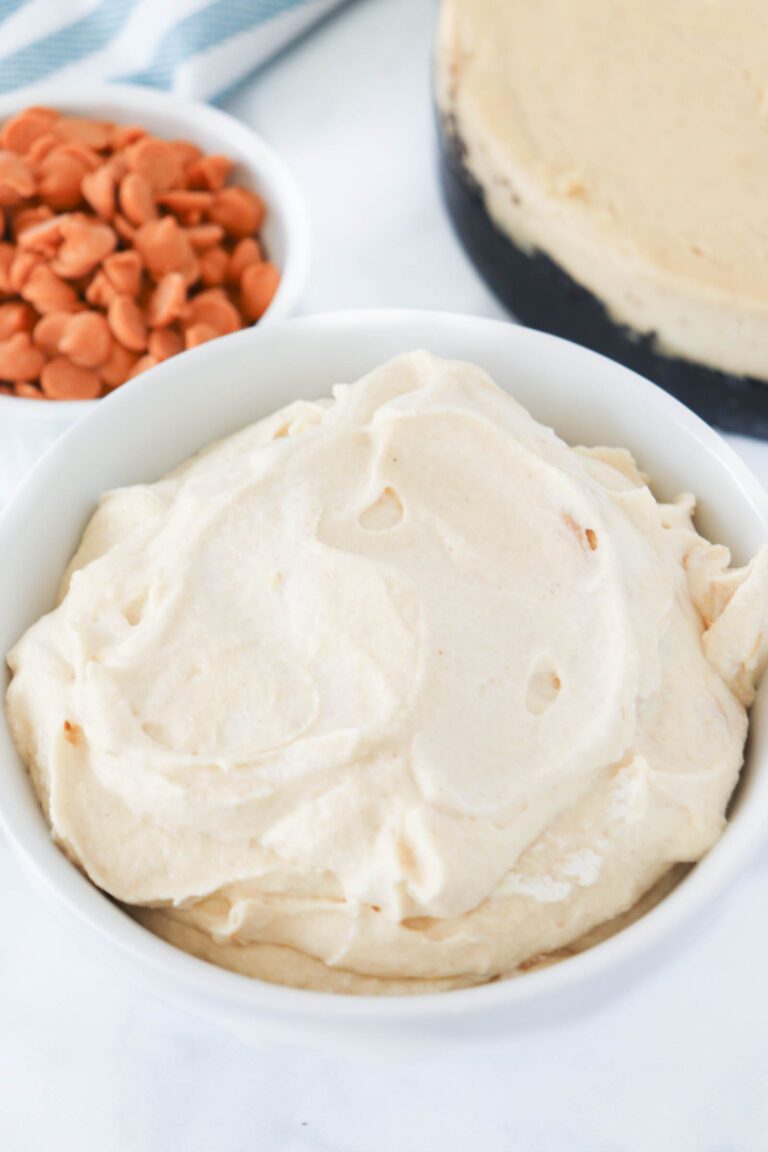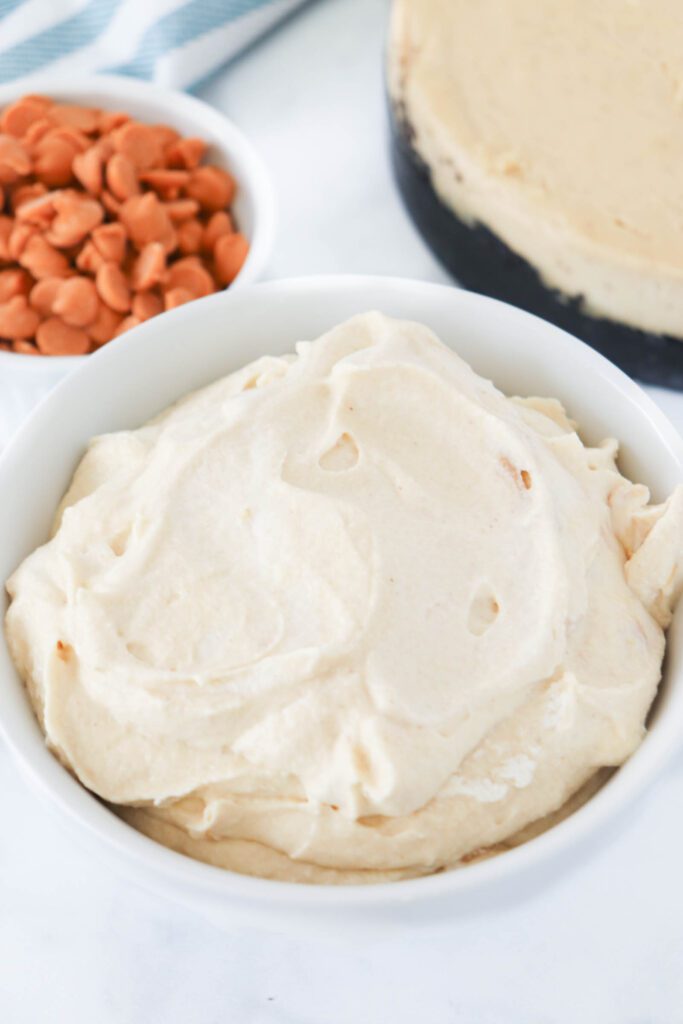 At this point, sift in the powdered sugar and add the peanut butter. Mix again on medium speed for 3-5 minutes or until it's at your desired thickness. It should be close to doubling in size, but you may want it thicker or thinner depending on what you're serving it with.
Now it's time to lick the beaters and enjoy!
Tips and tricks for Peanut Butter Whipping Cream
When making this recipe, use a cold metal bowl! The reason that you should do this is that heavy whipping cream will whip up so much thicker and creamier when it stays chilled. Just pop a metal bowl in the fridge and it will hold in the cold while you're whipping up your cream!
Don't skip sifting your powdered sugar! You want your peanut butter whipping cream to be perfectly smooth and clump-free, and sifting your powdered sugar is the best way to do that. I know it's tempting to dump it right in, but it'll make a huge difference to sift it.
You can adjust the amount of peanut butter if you want the nutty flavor stronger or less strong. I think 2 tablespoons is the perfect amount, but you might decide that you want a little more or less!
How long does peanut butter whipping cream last?
The great thing about this peanut butter version of homemade whipped cream is that it doesn't last any less time than regular whipped cream.
You can store your leftover peanut butter whipping cream in the fridge in an airtight container for 3-5 days. But don't be surprised if there are a few finger marks in your whipped cream after some sneaky taste testers get a hold of it. They won't be able to resist!
What can I serve peanut butter whipping cream with?
We are peanut butter lovers in my home, so we could eat this on anything!
You might want to try serving your peanut butter whipping cream on brownies, chocolate pie, or mouse, and don't forget on top of cheesecake! It would be a great filling and icing for a cake!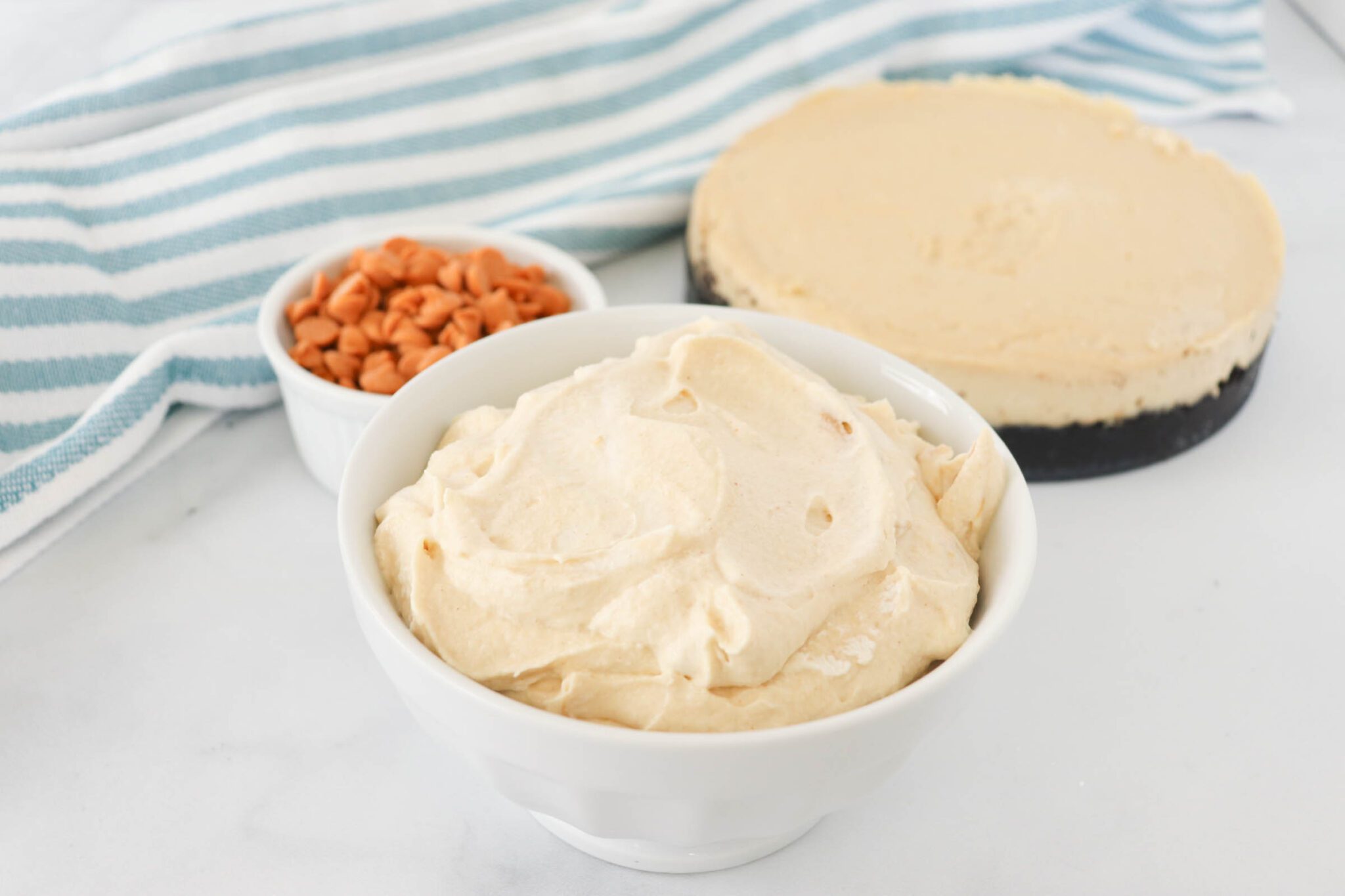 Share with us in the comments how your Peanut Butter Whipping Cream turns out! And tag us on Instagram with a picture of your recipe! We would love to see it!
Check out these other great desserts:
Don't forget to save this Peanut Butter Whipping Cream Recipe on Pinterest so you can find it next time you need a sweet addition to your dessert!