Halloween is such a great time of year! Get ready to add to your fun with this awesome free Halloween Word Scramble printable!
Halloween Word Scramble
This Halloween word scramble page is a fun educational activity that also helps get the kids excited about Halloween! This activity can really be done anywhere! At school, at home, or even on the go for the busy mom!
This word scramble page includes 20 Halloween themed words that are all mixed up ready for you to solve! It's sure to keep your kiddos occupied for a little bit at least! Pair this with our Halloween word search for even more fun!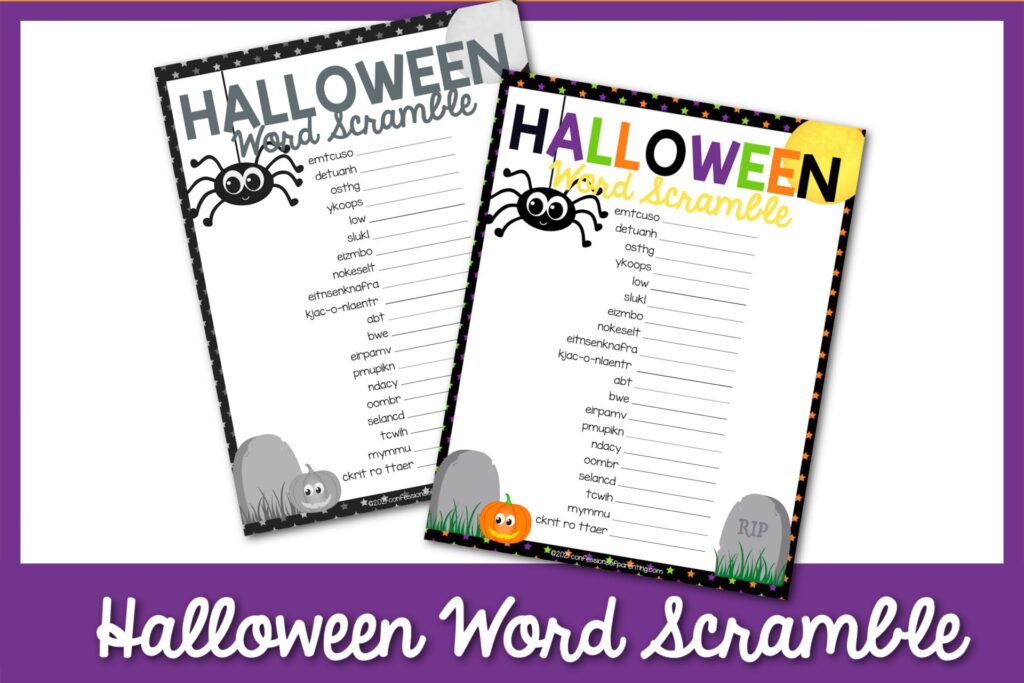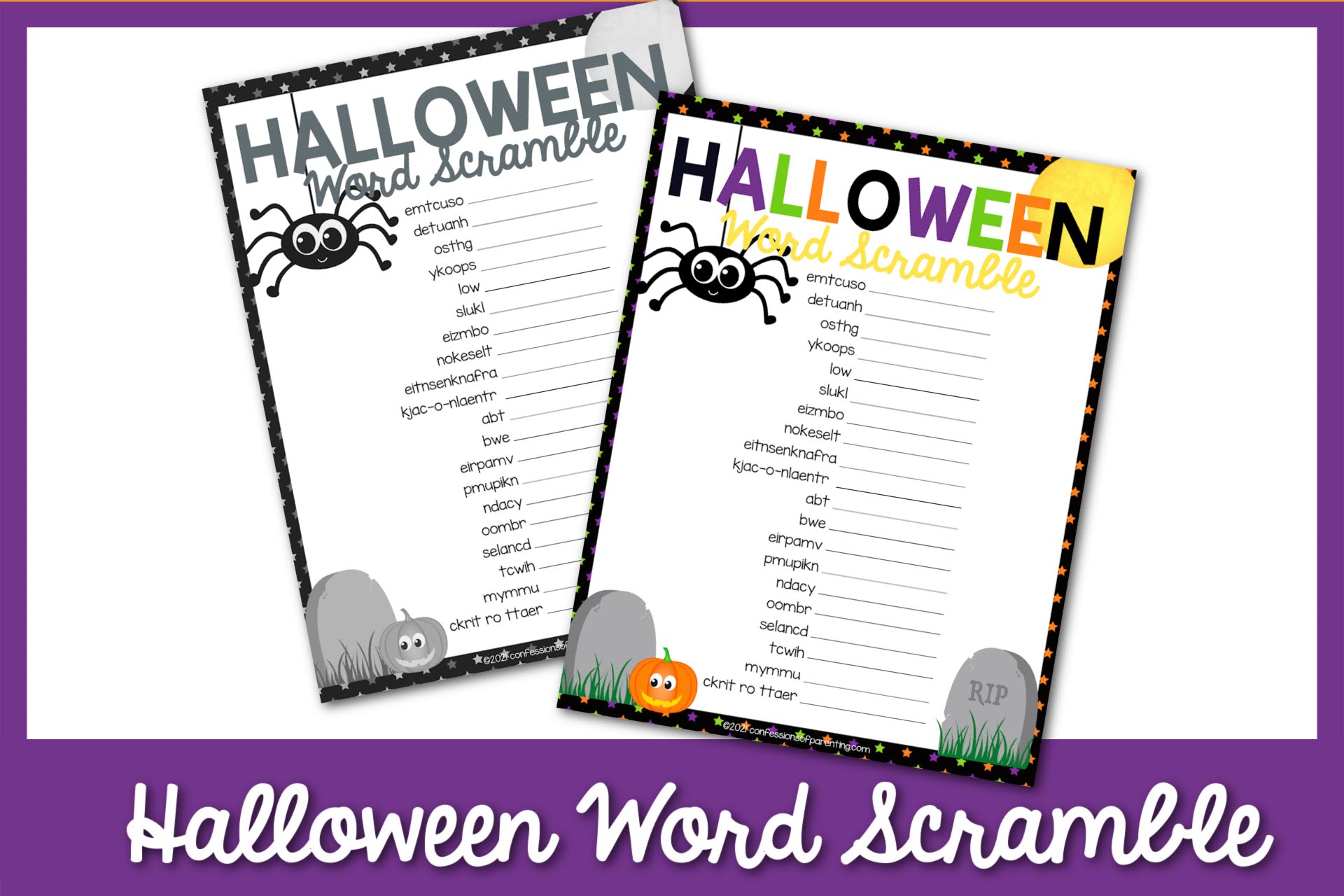 For more Halloween fun check these out!
How to Play Halloween Word Scramble
Word Scrambles are so easy to do if you don't already know how to do a word search! Basically there is a list of scrambled words on the page. Some are long and others are short, but you are guaranteed to be able to make a word out of all the letters on a single line. Your job is to try and untangle the letters to figure out what Halloween themed word is hiding in the jumble. You'll do that for all 20 words on the list!
This is a fun family game to play because there are words of all difficulty levels so you can help each other out and just enjoy spending time with one another!
Benefits of Word Scrambles
Besides just being fun, word scrambles are a great mind workout! There are so many of the essential skills kids (and even adults) can improve on when playing this game! Some of those are:
Practice problem solving
Practice spelling
Enlarge their vocabulary
Learn patience
Because there are words on here for every age group your kindergartener all the way up to your teenager can enjoy this game!
Tips and Tricks for Word Scrambles
You certainly don't need any of these tips and tricks to be able to play this game, but if you want to stir things up a bit check out these tips below!
Playing with Small Children
Your little ones might do best if they're given an older partner to work with, that could be you, or even one of their older siblings. Because there are words that are a little difficult they would benefit from someone a little older giving them pointers and showing them where to start on some of those bigger words.
Let your kiddos take the lead. You are just there to offer help when asked. This can be a great bonding activity for everyone playing!
Add a Time Limit
Turn up the heat by putting a time limit on this activity. See who can unscramble the most words in 2 or 3 minutes. This is a great way to have fun and get our brains working even faster!
Play on Teams
Playing in teams is a great way to get some family unity and bonding going on! It also takes a little of the pressure off of you! If you don't know the word there's probably another person that does! Once everyone is divided into teams you can see which team finishes all their words first!
Offer a Prize
Want to throw in a little incentive for the winner? How about a delicious treat! Winner gets the first pick of whatever yummy goodness you have ready. Here are some great Halloween ideas for you! Enjoy!!
How to Download
Downloading this Halloween Word Scramble game is so easy! All you need to do is enter your email in the space below! Once you've done that an email containing the printable will be sent to your inbox. If it's not there when you look be sure to check your spam and promotion folders too! Then you just print and enjoy!
This link contains a color version, a black and white version, and an answer key (just in case any of those words give you a particularly hard time).
If you love this printable be sure to share this page with your friends so that they can get their very own copy!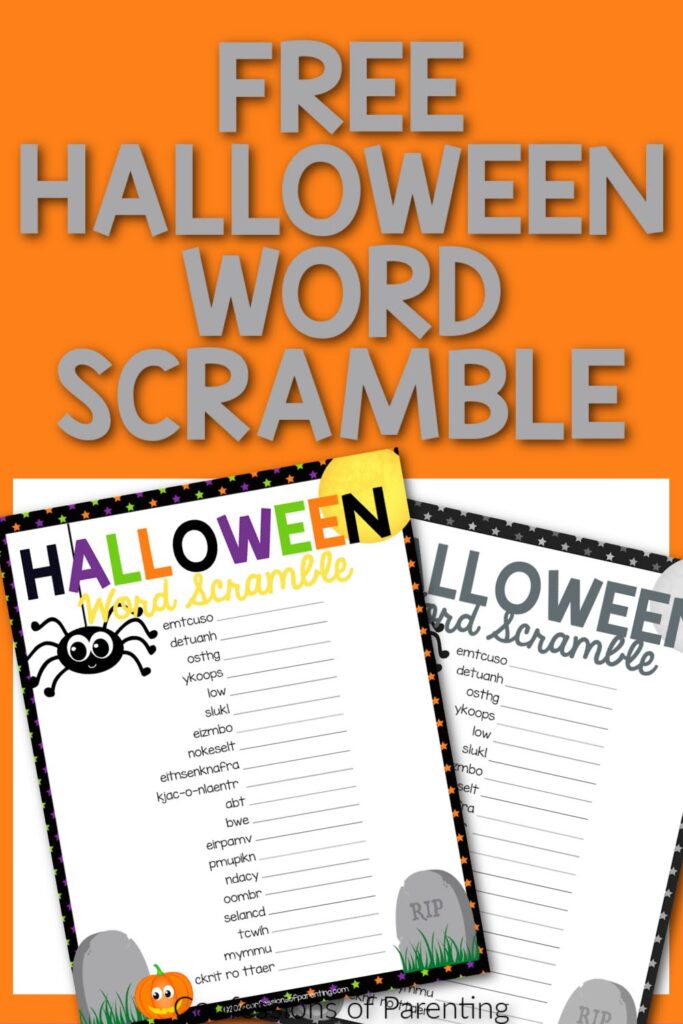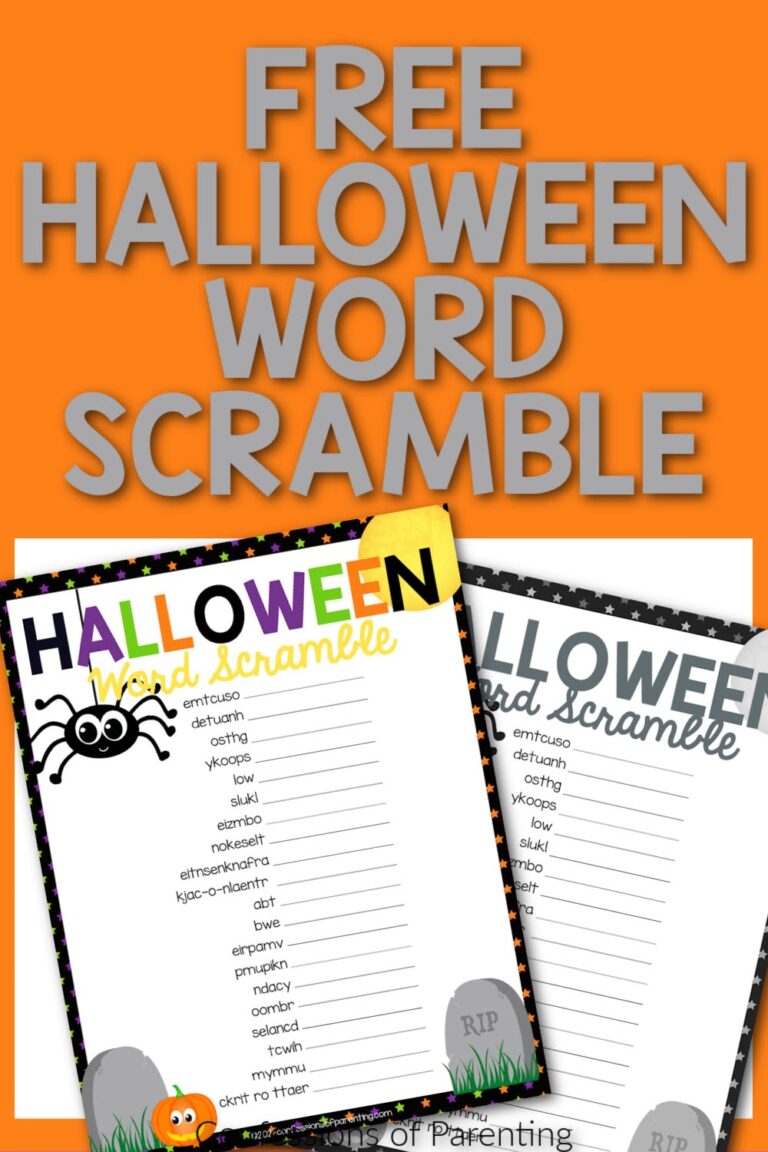 Halloween Scramble Words Plus Answer Key
emtcuso
detuanh
osthg
ykoops
low
slukl
eizmbo
nokeselt
eitnsenknafra
kjac-o-nlaentr
abt
bwe
eirpamv
pmupikn
ndacy
oombr
selancd
tcwih
mymmu
ckrit ro ttaer
Answer Key
Costume
Haunted
Ghost
Spooky
Owl
Skull
Zombie
Skeleton
Frankenstein
Jack-O-Lantern
Bat
Web
Vampire
Pumpkin
Candy
Broom
Candles
Witch
Mummy
Trick or Treat
You Can Never Have Too Many Word Scramble! Grab our whole Collection!