This list of 50 Quotes for Teenage Girls is an easy way to start a conversation with your teenager, add some inspiration, and boost her self esteem!
In our house, quotes have become a daily tradition! From festive holiday quotes like Christmas quotes for kids to gratitude quotes, each quote helps us feel inspired. I love reading a daily quote or two before we rush to start the day. My kids look forward to it and I'm always on the lookout for new quotes to add to my list. That's why I created a list of my favorite quotes for teenage girls.
I love quotes for teen girls because they help me connect with my daughter! They are the perfect chance to boost her self esteem and add some inspiration to her day. I especially love when the quote turns into a conversation that helps us connect on a deeper level. 
If you're looking for an easy conversation starter or some daily inspiration for your teenage daughter, then this list of quotes for teenage girls is just what you need!
50 Quotes for Teenage Girls
Ready to feel inspired? Scroll down for 50 of my favorite quotes for teen girls!
"The future belongs to those who believe in the beauty of their dreams."

— Eleanor Roosevelt
"There are two ways of spreading light. To be the candle, or the mirror that reflects it."

— Edith Wharton
"You are enough. Just the way you are. Just who you are."

— Anonymous
"We cannot all succeed when half of us are held back. We call upon our sisters around the world to be brave – to embrace the strength within themselves and realize their full potential."

— Malala Yousafzai
"I never dreamed about success. I worked for it."

— Estée Lauder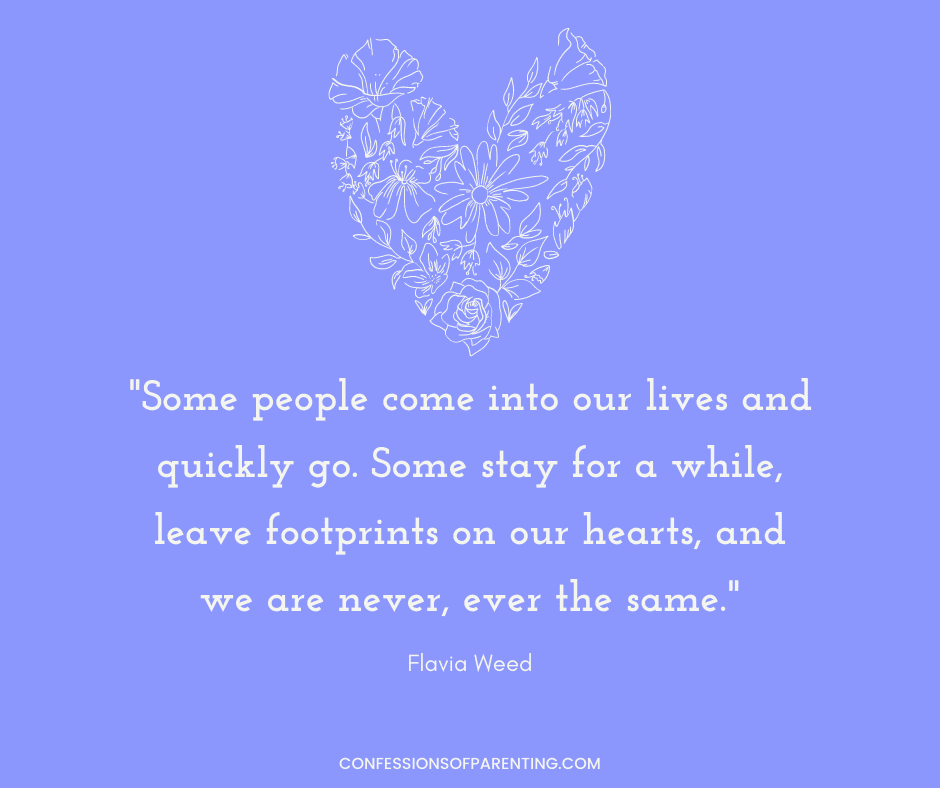 "Some people come into our lives and quickly go. Some stay for a while, leave footprints on our hearts, and we are never, ever the same."

— Flavia Weed
"Being confident means believing in yourself. Ego means needing to prove that you're better than other people."

— Barbara De Angelis
"No matter how plain a woman may be, if truth and honesty are written across her face, she will be beautiful."

— Eleanor Roosevelt
"Young people tell what they are doing, old people what they have done and fools what they wish to do."

— Old French Proverb
"You have to be authentic, you have to be true, and you have to believe in your heart."

— Howard Schultz
"Happiness and confidence are the prettiest things you can wear."

— Taylor Swift
"It is better to conquer yourself than to win a thousand battles. Then the victory is yours. It cannot be taken from you, not by angels or by demons, heaven or hell."

— Buddha
"The question isn't who's going to let me; it's who is going to stop me."

— Ayn Rand
"The best way to predict the future is to create it."

— Abraham Lincoln
"If you want something said, ask a man; if you want something done, ask a woman."

— Margaret Thatcher
"Failure is so important. We speak about success all the time. It is the ability to resist failure or use failure that often leads to greater success."

— JK Rowling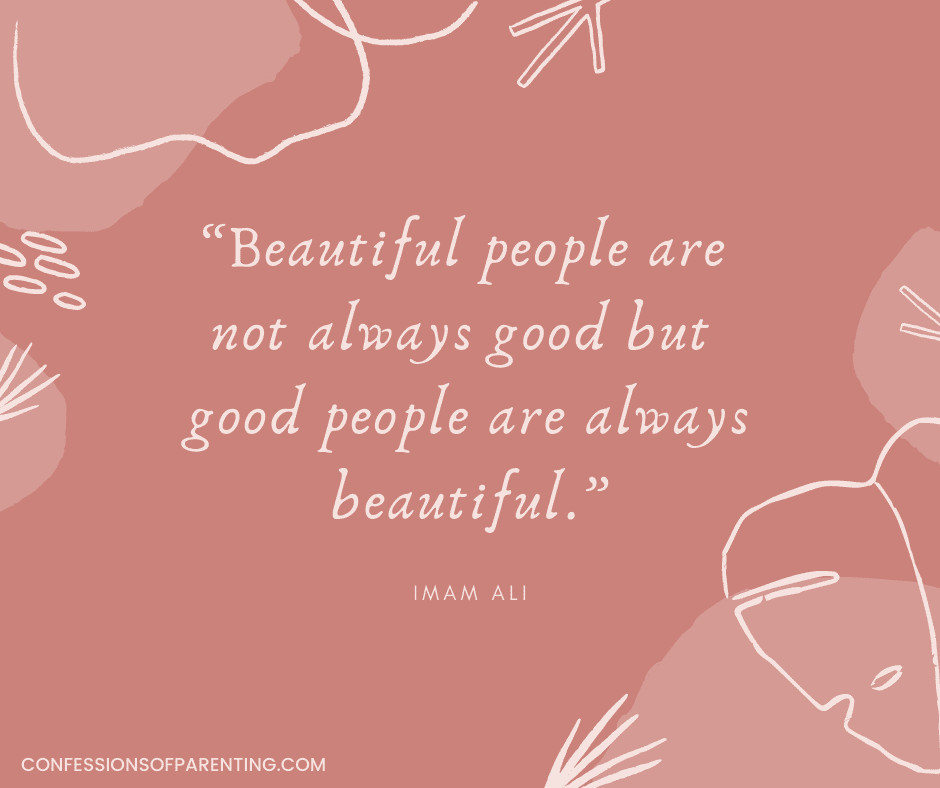 "Beautiful people are not always good but good people are always beautiful."

— Imam Ali
"…but maybe it's just the genetic code of a teenager. If your parents forbid something, you have to want it."

— Brynna Gabrielson, Starkissed
"When everything seems to be going against you, remember…the airplane takes off against the wind, not with it."

— Henry Ford
"I'm not afraid of storms, for I'm learning to sail my ship."

— Louisa May Alcott
"Sweet, crazy conversations full of half sentences, daydreams and misunderstandings are more thrilling than understanding could ever be. Some people are so afraid of being hurt, that they'll pass up the chance of being happy."

— Toni Morrison
"I think beauty comes from knowing who you actually are. That's real beauty to me."

— Ellen DeGeneres
"The ones who are crazy enough to think they can change the world, are the ones that do."

— Steve Jobs
"It's the good girls who keep diaries; the bad girls never have the time."

— Tallulah Bankhead
"A girl should be two things: classy and fabulous."

— Coco Chanel
"You can't cross the sea merely by standing and staring at the water."

— Rabindranath Tagore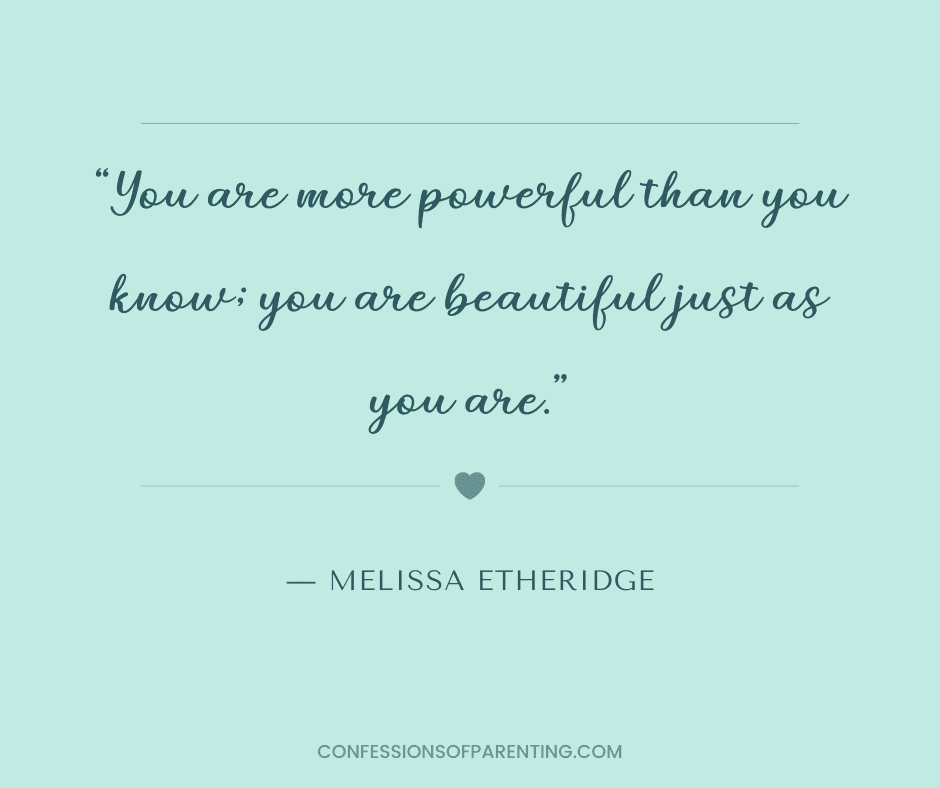 "You are more powerful than you know; you are beautiful just as you are."

— Melissa Etheridge
"Oh, the innocent girl in her maiden teens knows perfectly well what everything means."

— D.H. Lawrence
"If I cannot do great things. I can do small things in a great way."

— Martin Luther King Jr.
"A babysitter is a teenager acting like an adult while the adults are out acting like teenagers."

— Unknown
"We are what we repeatedly do. Excellence, then, is not an act, but a habit."

— Aristotle
"The power you have is to be the best version of yourself you can be, so you can create a better world."

— Ashley Rickards
"Beauty begins the moment you decide to be yourself."

— Coco Chanel
"You don't have to suffer to be a poet. Adolescence is enough suffering for anyone."

— John Ciardi
"You have what it takes to be a victorious, independent, fearless woman." ­

— Tyra Banks
"Nothing is particularly hard if you break it down into small jobs."

— Henry Ford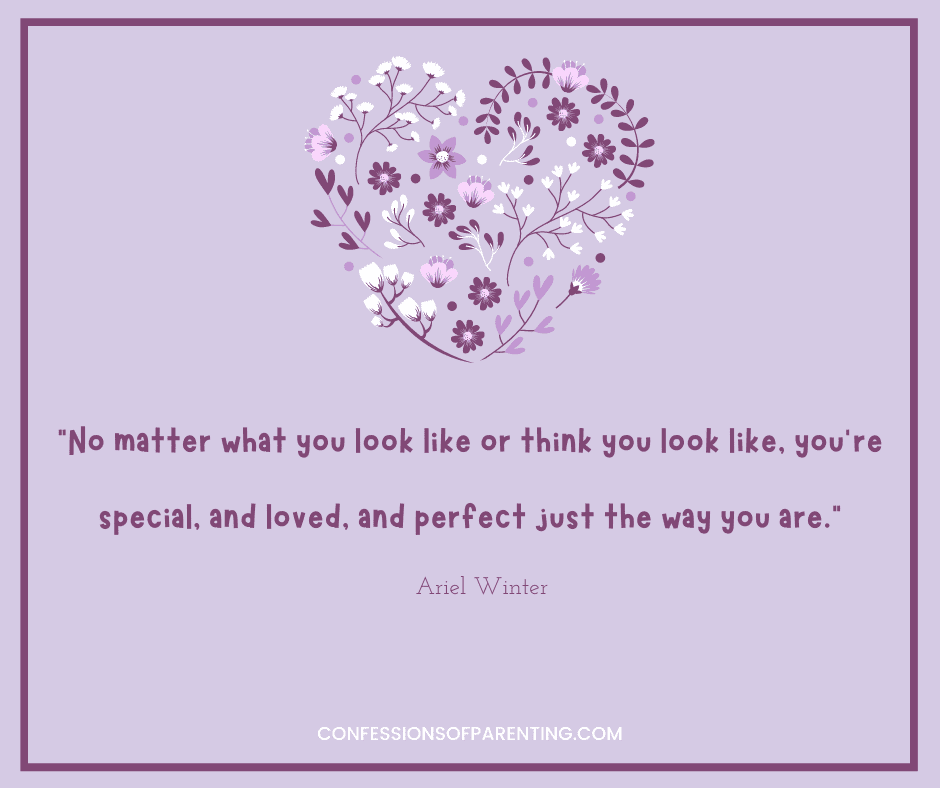 "No matter what you look like or think you look like, you're special, and loved, and perfect just the way you are." ­

— Ariel Winter
"If you are always trying to be normal, you'll never know how amazing you can be."

— Maya Angelou
"Try walking forward while looking over your shoulder and see how far you get. The same goes for life. Look forward!"

— Martin Henderson
"Believe in yourself and you can do unbelievable things."

— Unknown
"And though she be but little, she is fierce."

— William Shakespeare
"Be who you are and say how you feel, because those who mind don't matter, and those that matter don't mind."

— Dr. Seuss
"The most effective way to do it, is to do it."

— Amelia Earhart
"An old dog can learn new tricks. If your enthusiasm has lost its vitality, do everything possible to revive it."

— Don McArt
"Imperfections are beauty, madness is genius, and it's better to be absolutely ridiculous than absolutely boring."

— Marilyn Monroe
"If you really want to fly, just harness your power to your passion."

— Oprah
"To succeed in life, you need three things: a wishbone, a backbone, and a funny bone."

— Reba Mc Entire
"There are only two ways to live your life. One is as though nothing is a miracle. The other is as though everything is a miracle."

— Albert Einstein
"We can do no great things, only small things with great love."

— Mother Teresa
"Don't be afraid to speak up for yourself. Keep fighting for your dreams!"

— Gabby Douglas
Which one of the quotes for teenage girls is your favorite? Tell us why in the comments!
If you love quotes, these posts will inspire (or make you laugh!)