Inspiring positive quotes for kids is a great way to motivate your kids. These 50 quotes will help bring inspiration and positivity into your home.
Positive Quotes for Kids
As a parent, it can be hard to get my kids moving and even harder to keep them motivated. I'm always looking for ways to spread positivity in a way that's easy enough for kids to understand. That's why I love using inspiring positive quotes for kids!
I have come up with a list of over 50 inspiring positive quotes for kids that you can share with your family. I always love making it a daily tradition and choosing one quote for each day of the week. I will write it on our whiteboard on the fridge and then read it to my kids during breakfast each day. It always helps us start off the day right!
Besides using inspiring positive quotes for kids, I also add in some gratitude quotes, and even some funny family quotes. Just to switch things up a little! My kids honestly look forward to the quote of the day and it gives me peace of mind knowing that I'm teaching them good values at the same time!
Favorite Positive Quotes for Kids
I don't love studying. I hate studying. I like learning. Learning is beautiful.

— Natalie Portman
We all can dance when we find music we love.

— Giles Andreae
If I cannot do great things, I can do small things in a great way.

— Martin Luther King Jr.
When you know better you do better.

— Maya Angelou
If you have good thoughts they will shine out of your face like sunbeams and you will always look lovely.

— Roald Dahl
Never waste a minute thinking of anyone you don't like.

— Eisenhower
Remember you're the one who can fill the world with sunshine.

— Snow White, Snow White and the Seven Dwarfs
Success is not how high you have climbed, but how you make a positive difference to the world.

— Roy T. Bennett
Never give up on what you really want to do. The person with big dreams is more powerful than one with all the facts.

— Albert Einstein
Success means we go to sleep at night knowing that our talents and abilities were used in a way that served others.

— Marianne Williamson
Be yourself; everyone else is already taken.

― Oscar Wilde
All students can learn and succeed, but not on the same day in the same way.

— William Spady
Winning doesn't always mean being first. Winning means you're doing better than you've done before.

— Bonnie Blair
What this world needs is a new kind of army – the army of the kind.

— Cleveland Amory
Our fate lives within us; you only have to be brave enough to see it.

— Merida, Brave
Don't doubt your value. Don't run from who you are.

— Aslan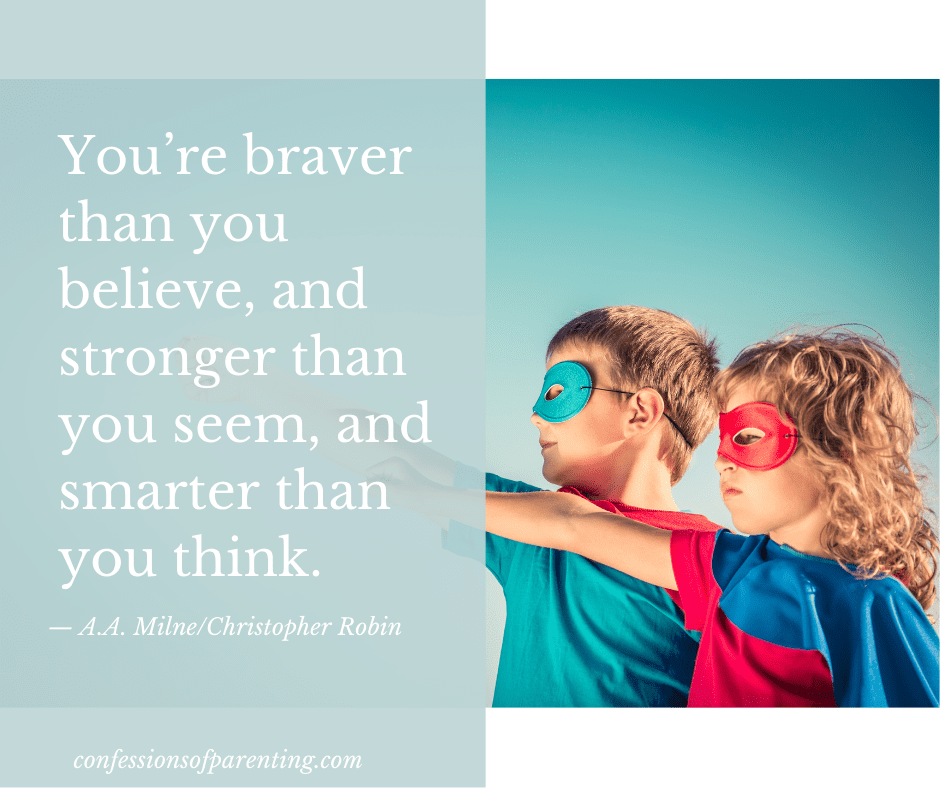 You're braver than you believe, and stronger than you seem, and smarter than you think.

— A.A. Milne/Christopher Robin
Everything you can imagine is real.

― Pablo Picasso
Don't just read the easy stuff. You may be entertained by it, but you will never grow from it.

— Jim Rohn
Reach high, for stars lie hidden in your soul. Dream deep, for every dream precedes the goal.

— Ralph Vaull Starr
When life gets you down, you know what you gotta do? Just keep swimming.

— Dory, Finding Nemo
Every action in our lives touches on some chord that will vibrate in eternity.

— Edwin Hubbel Chapin
Don't let life discourage you; everyone who got where he is had to begin where he was.

— Richard L. Evans
Success is not final, failure is not fatal: it is the courage to continue that counts.

― Winston S. Churchill
In any moment of decision, the best thing you can do is the right thing. The worst thing you can do is nothing.

— Theodore Roosevelt
Never look back, darling. It distracts for the now.

— Edna Mode, The Incredibles
Twenty years from now you will be more disappointed by the things that you didn't do than by the ones you did do. So throw off the bowlines. Sail away from the safe harbor. Catch the trade winds in your sails. Explore. Dream. Discover.

— Mark Twain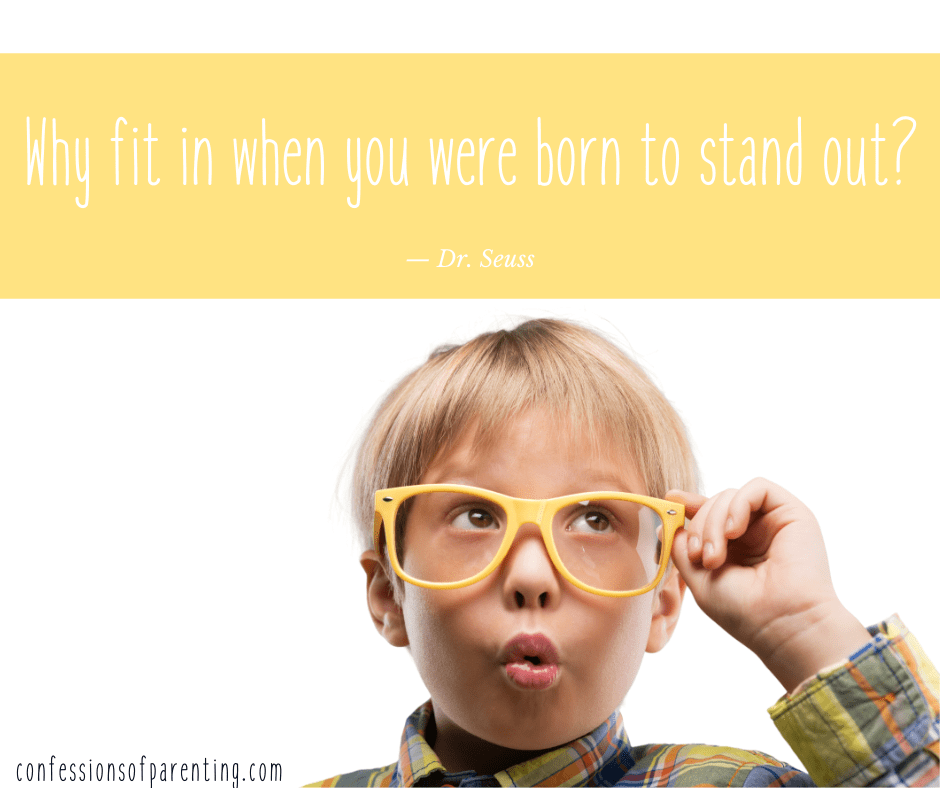 Why fit in when you were born to stand out?

— Dr. Seuss
It's not about what it is, it's about what it can become.

— Dr Suess
Mistakes are part of the dues one pays for a full life.

— Sophia Loren
Don't fear failure. Be afraid of not having the chance, you have the chance!

— Sally Carrera, Cars 3
When you do the common things in life in an uncommon way, you will command the attention of the world.

— George Washington Carver
Writing is good, thinking is better. Cleverness is good, patience is better.

— Hermann Hesse
Nothing is impossible, the word itself says 'I'm possible'!

― Audrey Hepburn
You cannot change the circumstances, the seasons, or the wind, but you can change yourself. That is something you have.

— Jim Rohn
You can't focus on what's going wrong. There's always a way to turn things around.

— Joy, Inside Out
A positive attitude can really make dreams come true – it did for me.

— David Bailey
Don't let what you can't do stop you from doing what you can do.

— John Wooden
You must be the change you wish to see in the world.

— Mahatma Gandhi
Wheresoever you go, go with all your heart.

— Confucious
Be Silly, Be Honest, Be Kind.

— Ralph Waldo Emerson
No one is perfect – that's why pencils have erasers.

— Wolfgang Riebe
Learn from yesterday, live for today, hope for tomorrow.

— Albert Einstein
Have a heart that never hardens, and a temper that never tires and a touch that never hurts.

— Charles Dickens
It always seems impossible until it is done.

— Nelson Mandela
We grow great by dreams.

— Woodrow Wilson
Choose your friends with caution, plan your future with purpose, and frame your life with faith.

— Thomas S. Monson
Always be a first-rate version of yourself, instead of a second-rate version of somebody else.

— Judy Garland
Before you act, listen. Before you react, think. Before you spend, earn. Before you criticize, wait. Before you pray, forgive. Before you quit, try.

— Ernest Hemingway
Go confidently in the direction of your dreams. Live the life you have imagined.

— Henry David Thoreau
To accomplish great things, we must not only act, but also dream, not only plan, but also believe.

— Anatole France
Life itself is the most wonderful fairy tale.

— Hans Christen Andersen
Even if you are on the right track, you will get run over if you just sit there!

— Will Rogers
Climb ev'ry mountain, Ford ev'ry stream, Follow ev'ry rainbow, 'Till you find your dream.

— Unknown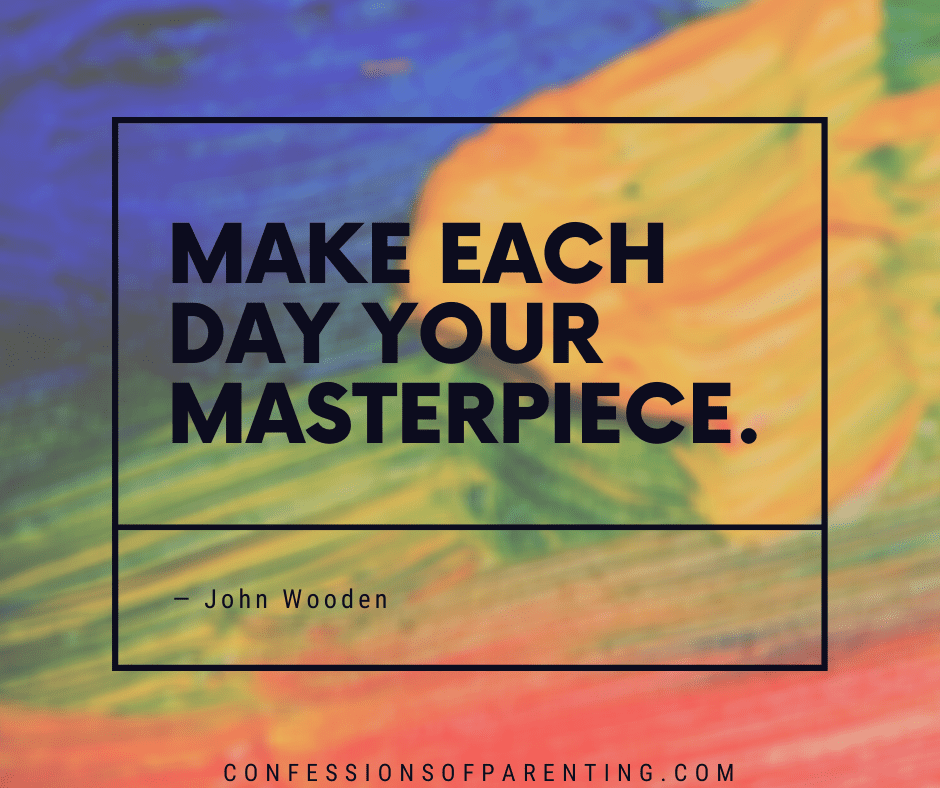 Make each day your masterpiece.

— John Wooden
Never let the odds keep you from doing what you know in your heart you were meant to do.

— H. Jackson Brown, Jr.
All your dreams can come true if you have the courage to pursue them.

— Walt Disney
Be kind whenever possible. It is always possible.

— Dalai Lama
If you focus on what you left behind, you will never see what lies ahead.

— Gusteau, Ratatouille
It's not what happens to you, but how you react to it that matters.

— Epictetus
Which inspiring positive quote for kids is your favorite? Share in the comments!
If you love quotes, these posts will inspire (or make you laugh!)