If you know a first-grader you need to download this FREE First Grade Word Search Printable! It's the most fun and simple way to boost word recognition and memory.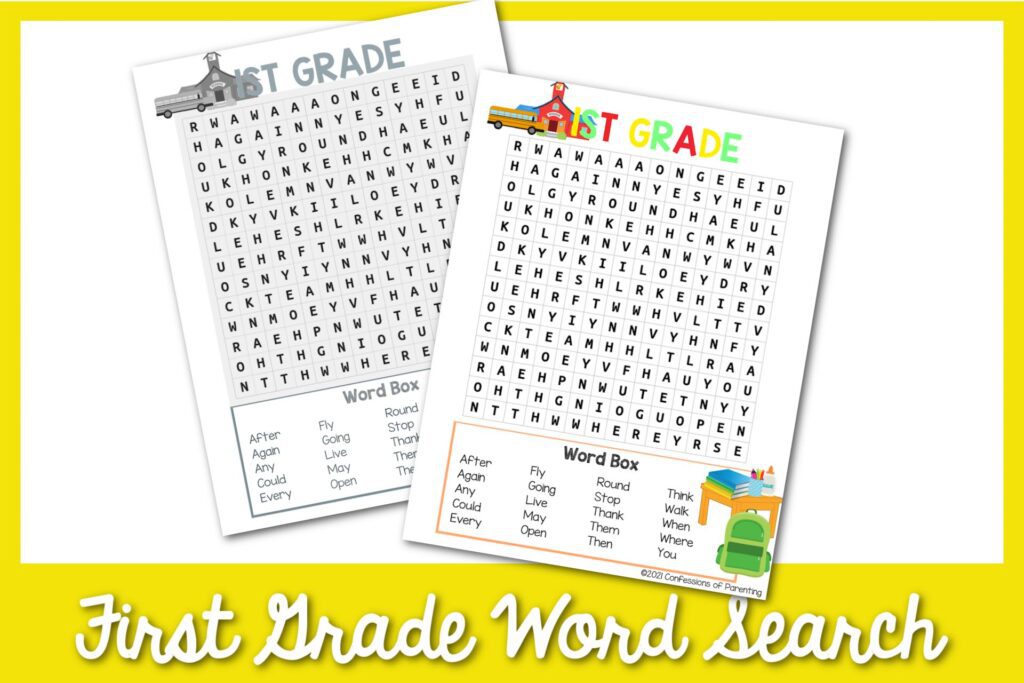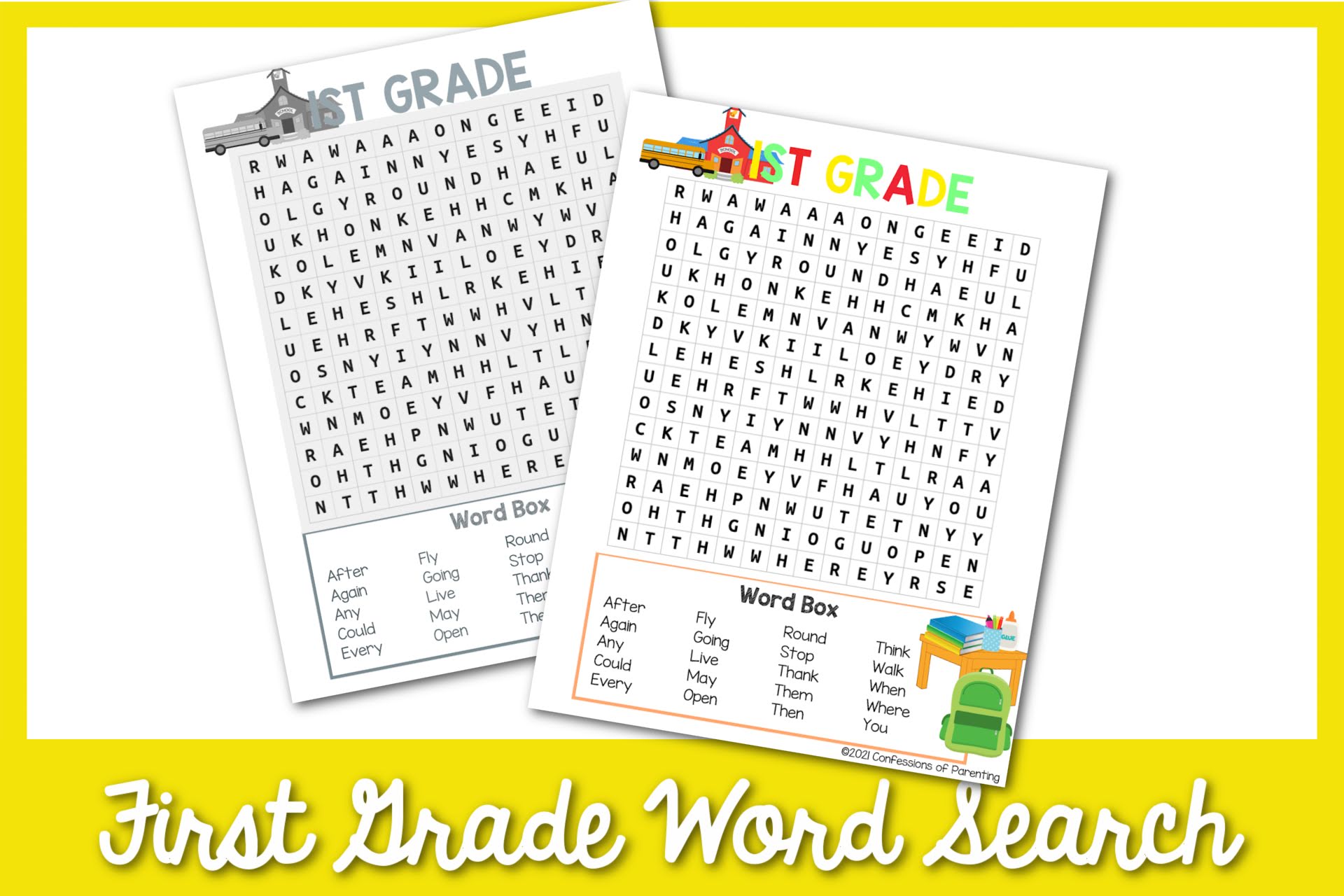 If you are a mom with a first-grader or you're a teacher with a class full of grade one learners, then you definitely are going to want to grab my free first grade word search printable!
Word searches are a great way to build some important skills for young kids. But I have such a hard time finding word searches that are child-oriented and simple enough for my kids to truly enjoy.
But this first grade word search printable is the perfect level for elementary school kids that are learning to read. And it's such a fun activity too! Pull it out for a back-to-school activity, after-school snack game, or family game night.
Love Word Searches? Try These!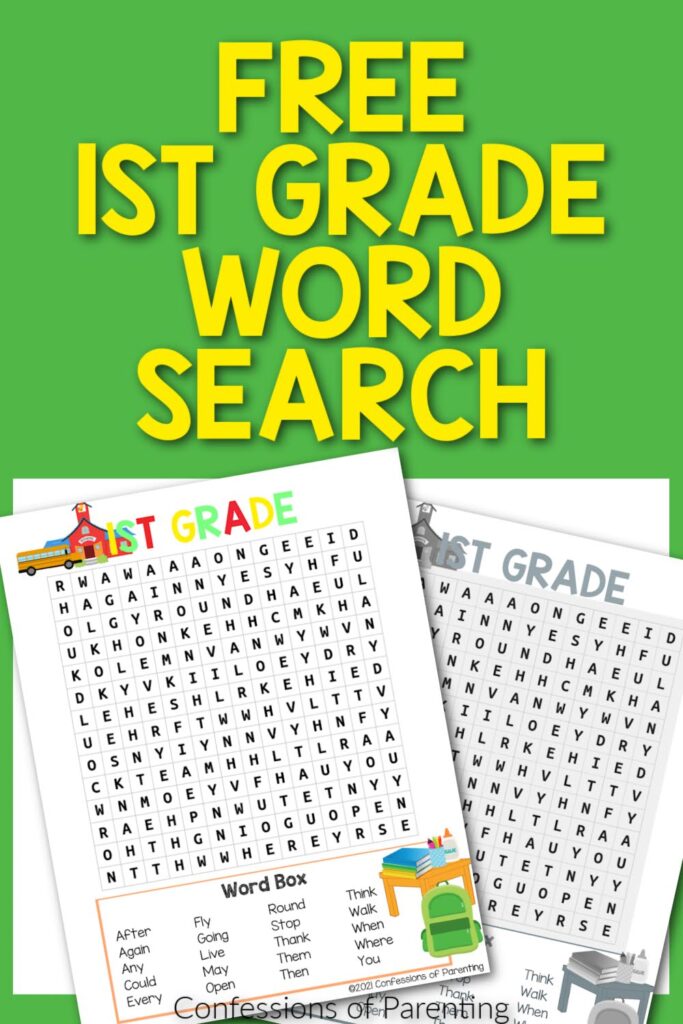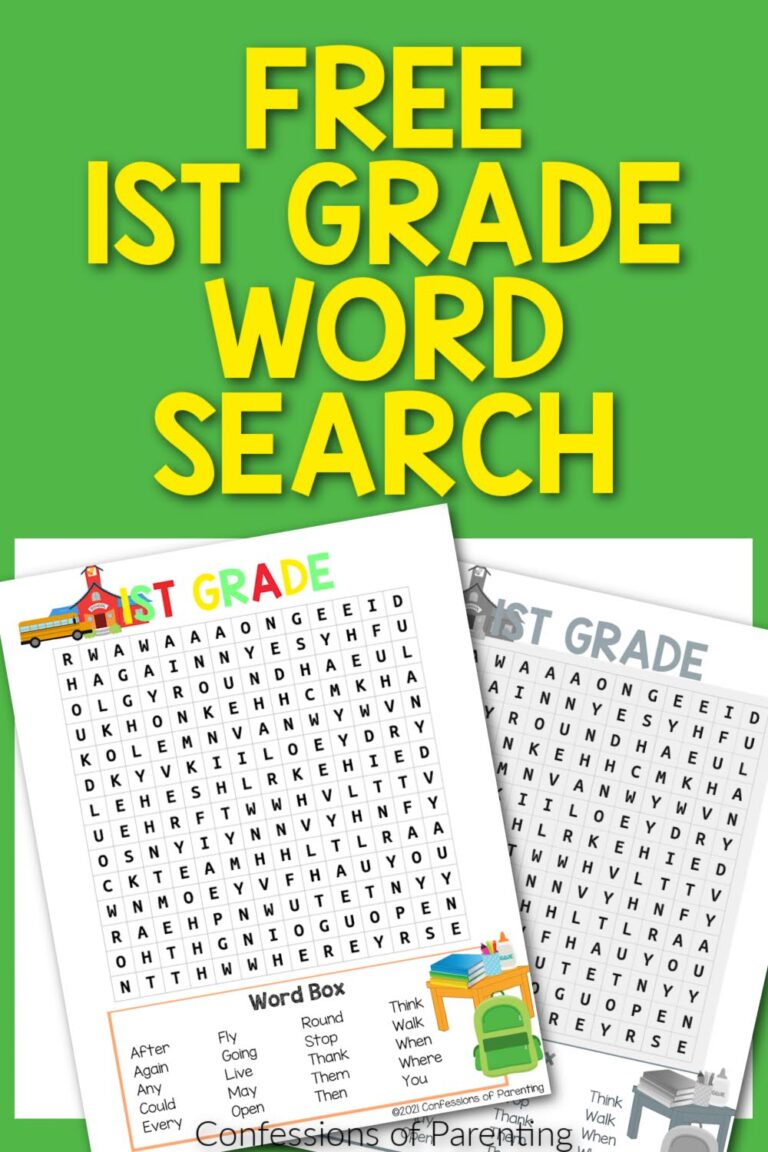 Why You Need This First Grade Word Search
I can't get enough of word searches for myself, but recently I've been loving them as activities for my kids too. So this first grade word search has been perfect!
It's easy to see already how these word searches are helping my kids:
improve their memory recall
build a vocabulary
increase word and letter recognition
build patience and mental endurance
Bringing out this first grade word search printable, or any of my other word searches always feels like a mom-win! And not to mention, they give me a free moment while my kids do something independently!
How to Use This Word Search Printable
I love a good simple activity, and word searches are at the top of my easy-peasy activity list! All you need to do is use my download link to download the printable, print it off at home or at your local print shop, and
For a little extra use, I often use my self-adhesive laminating sheets to quickly laminate the word searches. That way I can have my kids use dry-erase pens on them and use them again and again.
Once your printable is ready to go, help your child search for the words in the word bank within the upper section of letters. Circle them as you find them until you've found them all.
Ideas for Helping Young Kids With Word Searches
Word searches can be a little tricky at first. This first grade word search has a pretty simple word bank, but your child still may need a little help getting started!
Try hiding all but one of the words to help them focus and see one word better. You could even write the word larger on a whiteboard or piece of paper to help even more.
Don't forget to offer plenty of encouragement to help build their confidence that they can complete the word search! If your child needs a little extra nudge, you could even get ready a prize or treat (maybe my Dr. Seuss Rice krispie Treats!) for more incentive.
And if you haven't already, you could try out my Kindergarten Word Search to help get the ball rolling too!
List Of First Grade Word Search Words Included
After
Again
Any
Could
Every
Fly
Going
Live
May
Open
Round
Stop
Thank
Them
Then
Think
Walk
When
Where
You
You Can Never Have Too Many Word Searches! Grab our whole Collection!
How Do I access my free printables?
Fill in the form above. You will receive an email in your inbox. If you don't see it, check your spam folder! You will then click to confirm your subscription. Once confirmed, you will be sent an email with your free printable.
How Do I Print a PDF?
You'll need a program that supports PDFs. Adobe Acrobat is a great option. Open the program, click File, then print. Select your printer and the number of copies you want to print. Be sure you click double-sided if you want it to print on both sides.
Can I resell these?
You may not resell any printable found on our website or in our resource library. You may use them for class parties, at church, at home, or in the classroom. You may get these printed at an office supply store or copy center at your own expense.