This fun free animal bingo game is the perfect game to add to your collection at home or in the classroom! Grab yours now!
Animal Bingo Cards
Y'all know how much we love bingo in our house! Between our seasonal bingo games like Fall Bingo, Halloween Bingo, or even Spring Bingo there is always a different set of cards to choose from depending on our mood! But I have to say out of all the choices my kids always get so excited when I pull out the Animal Bingo game because it is their absolute favorite. Not only is it fun to play but you almost can't help yourself from making all the animal noises as you play!
If you're looking for other animal themed activities, be sure to check out our lists of Animals that Start with J, Animals that Start with K and Animals that Start with L, as well as our list of funny Animal Jokes and Turtle Jokes.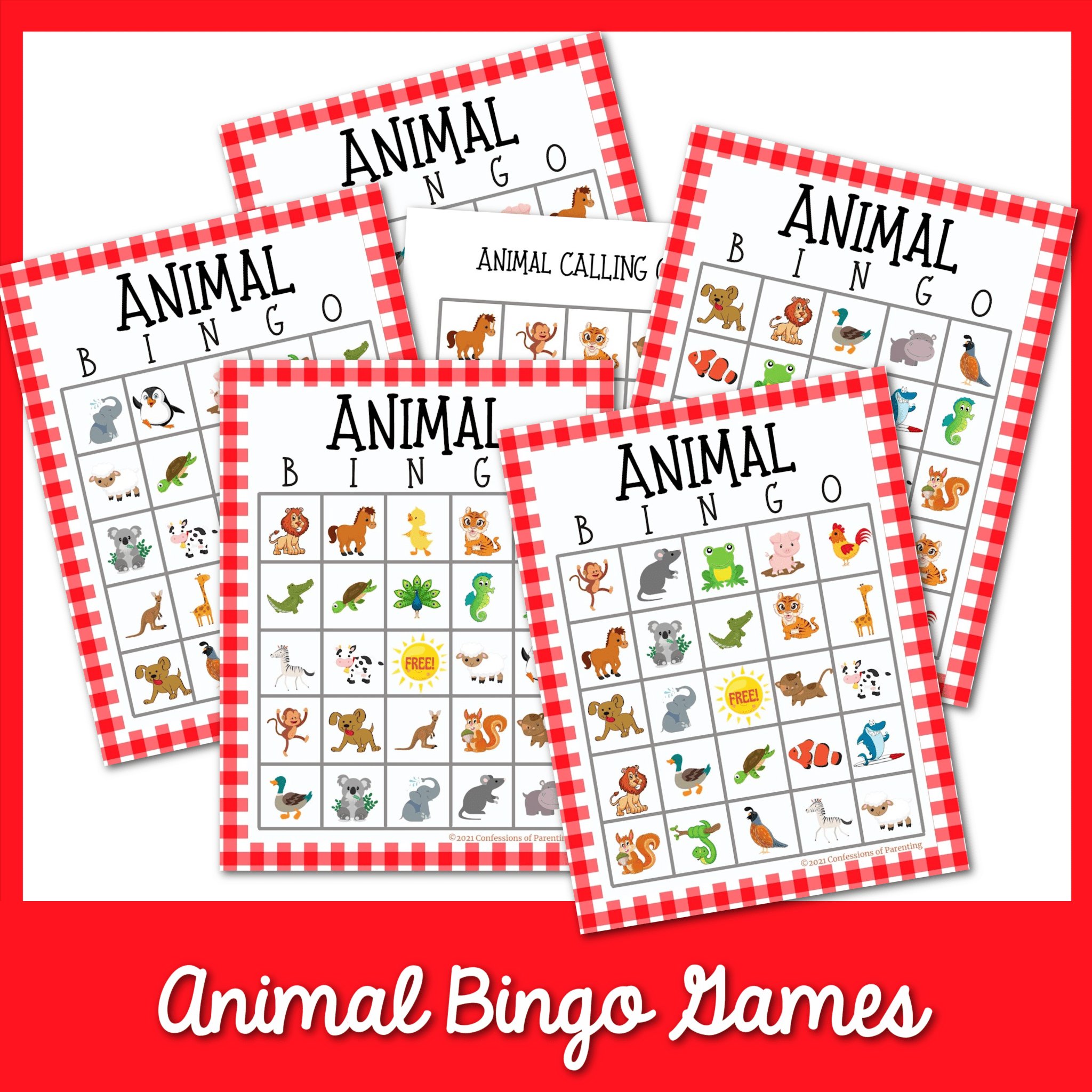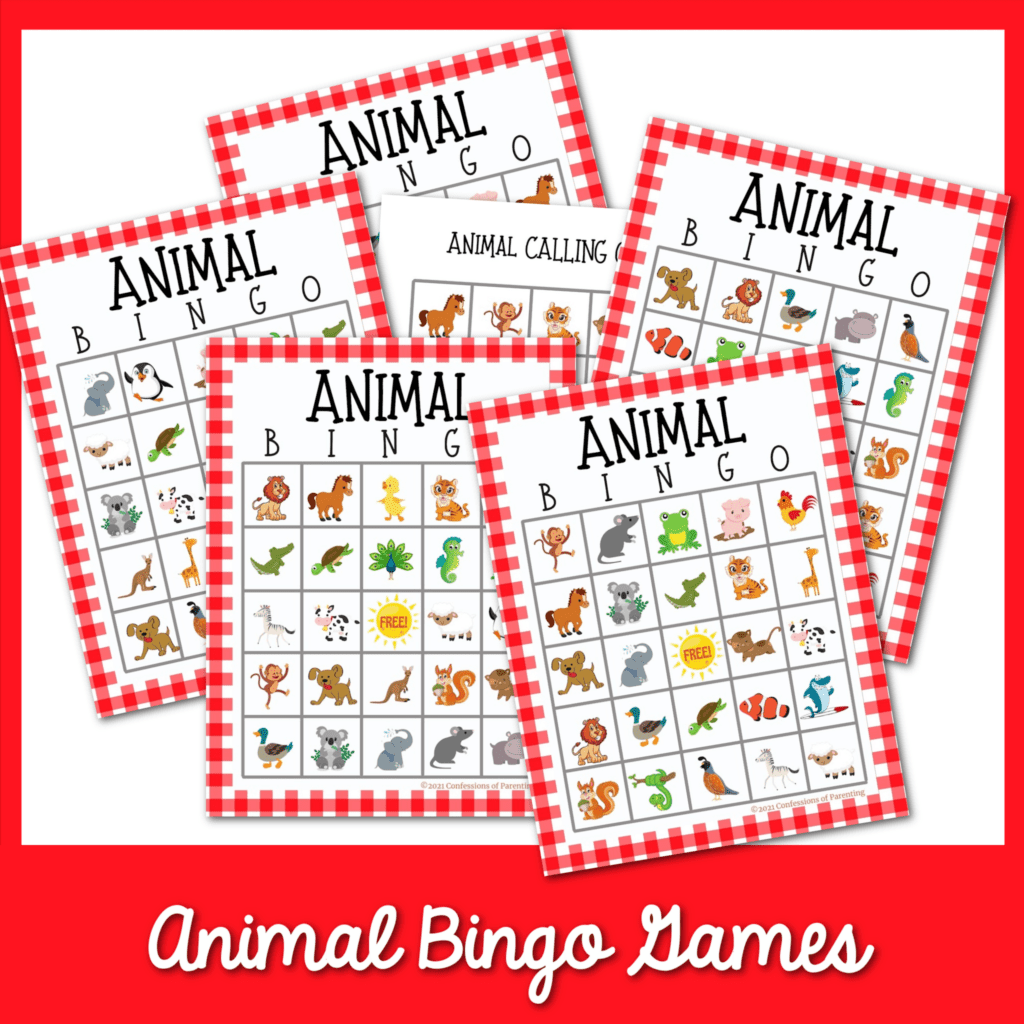 What is Animal Bingo?
Animal bingo is a fun way to get kids familiar with different kinds of animals while practicing their listening skills, hand-eye coordination, as well as word-image association.
How do you play animal bingo?
Playing animal bingo is simple! You each grab a game card. Once everyone has one then the caller will turn over an animal card. They can choose to act it out including making the animal noise for everyone to mark it off their cards if they have it. Of course, don't forget to show the picture as well.
Once you get 5 in a row either horizontal, vertical, or diagonal you yell Bingo! The first one to yell bingo wins that round. You can choose to play again with the same cards or switch them up!
What Do I Need to Play Bingo?
You will want to download our free bingo cards which are available in our free resource library. You can join at the bottom of the page!
Bingo Card Cards
Markers to mark off the squares. Use cereal, candies, or even pennies.
Download Animal Bingo
Grab your free Dinosaur Bingo printable today by joining our email list below! Just download, print, and play! But if you aren't quite ready to get exclusive offers and emails from us yet, you can grab your dinosaur bingo cards right here!
Love Bingo Games? Don't forget to grab these too!
How Do I access my free printables?
Fill in the form above. You will receive an email in your inbox. If you don't see it, check your spam folder! You will then click to confirm your subscription. Once confirmed, you will be sent an email with your free printable.
How Do I Print a PDF?
You'll need a program that supports PDFs. Adobe Acrobat is a great option. Open the program, click File, then print. Select your printer and the number of copies you want to print. Be sure you click double-sided if you want it to print on both sides.
Can I resell these?
You may not resell any printable found on our website or in our resource library. You may use them for class parties, at church, at home, or in the classroom. You may get these printed at an office supply store or copy center at your own expense.