Show the importance of Earth Day with this fun and free Earth Day Bingo free printable! The Earth Day Bingo free printable is the perfect way for you to talk with your kids or a group of people about how we can care for the earth while having fun!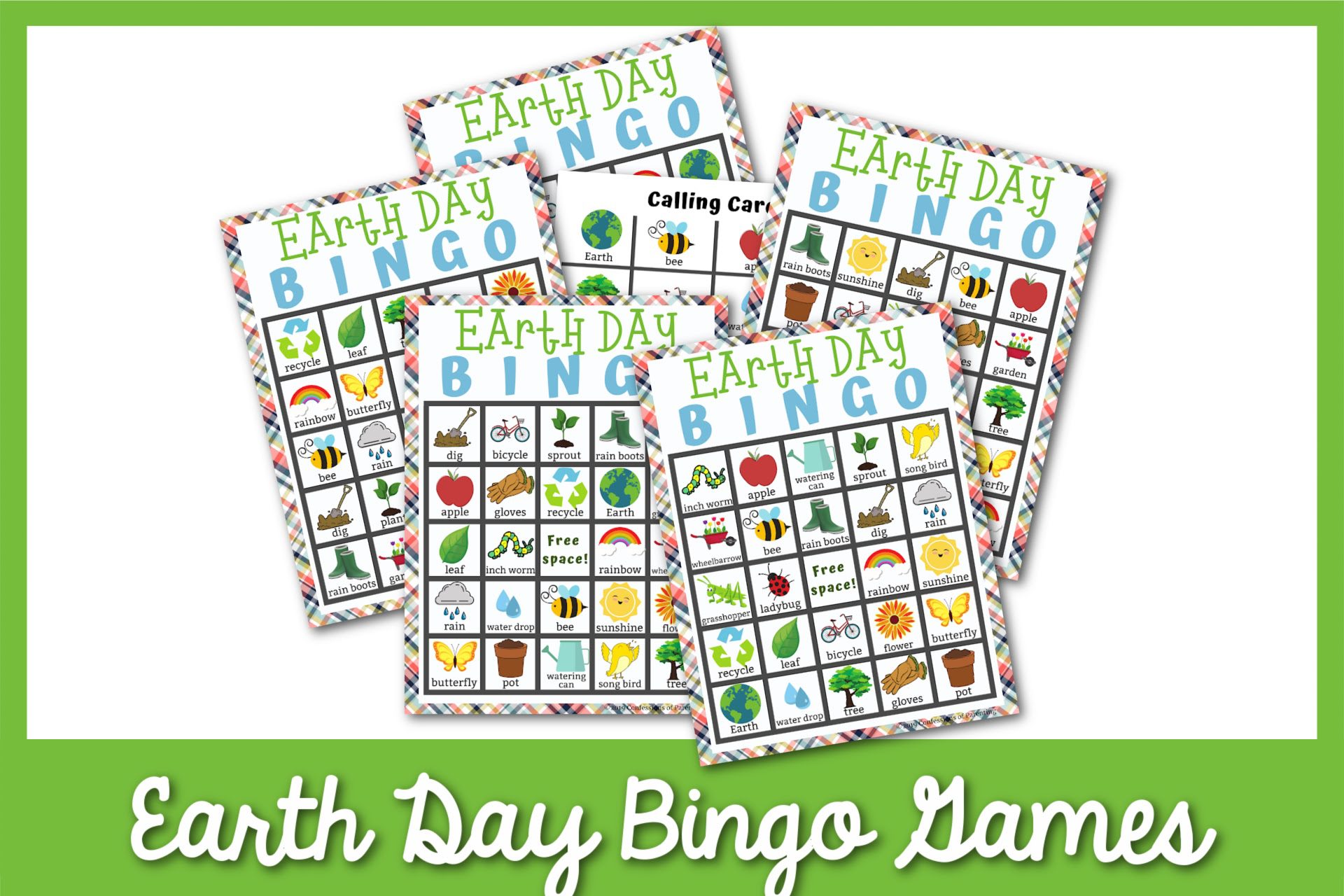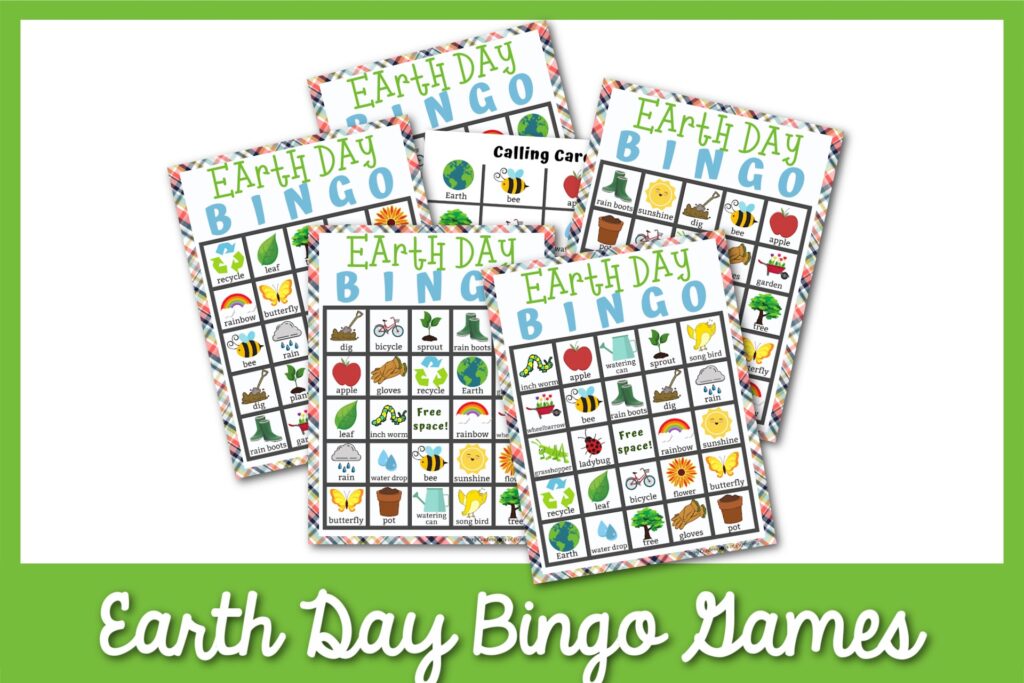 Earth Day Bingo Free Printable
Springtime brings lots of fun things! One of those awesome things is Earth Day! Earth Day is celebrated every year on April 22nd. It's a day for everyone to come together and celebrate our beautiful earth and all the things it offers us!
One of my favorite things about Earth Day is spending time with my family and talking about all the things in nature that we're grateful for. But, as you know, doing this with kids isn't always the most engaging of things. In fact, it seems every time I try to bring it up everyone either forgets or just wants to say something silly.
Earth Day Bingo is the perfect way for my family to carry on this fun tradition! The adorable pictures help to inspire the kids to think about what they love about the Earth and why they love being outside.
I can promise you, by using this fun free printable you will be able to teach your kids about the importance of the Earth and help them remember why they love it so much. Don't forget to grab our other fun bingo games as well like our spring bingo, our 4th of July Bingo and our school is out bingo games! Check out all our other bingo games for kids!
How to Play Earth Day Bingo
Even if you don't use Earth Day Bingo for your children, you can use it in a variety of other settings. You could use it in a classroom, at a party, with your family, or at a church activity! We recommend the players are at least 2 or 3-years-old to play (the younger ones might want to partner with an adult) and you can add as many players as you want! Also, this can even be a fun and engaging activity for teenagers and adults.
Start Earth Day Bingo by giving each player a bingo card. There are 6 different cards included in this free printable. Make sure those sitting next to each other have different cards.
The last page of your free printable is titled "calling cards." These have all the pictures from the bingo sheets. You can cut out each calling card, shuffle them, and place them face-down.
(If you want to make it more exciting, you can put the calling cards in a bag, basket, bowl, or hat! You can have the person in charge pull out one calling card at a time or you can have a player choose a card from the hat/bowl!)
After everyone has their Earth Day bingo card, give them something to cover their squares with. You could use a variety of things. But, since this is Earth Day Bingo, you might try to use things that are in conjunction with Earth Day. These could include things like pebbles, leaves, twigs, or candy. (See more suggestions for things in the tips and tricks section!)
Be sure to put a marker on your "Free Space!"
Then, use the calling card pile to draw one card at a time. After a calling card is drawn everyone must find where the corresponding picture is on their Earth Day bingo cards and cover it up with a marker.
Once you fill up a row of 5 horizontally, vertically, or diagonally, yell out "BINGO!" The first person to yell bingo wins!
Helpful Tools We Love When Downloading Printables
Printer– I love my HP+ printer that uses Instant Ink. I love it because we can use as much color ink as you want for one low cost starting at $.99/ month for ink. Try it out for free here!
Cardstock- I always recommend printing on cardstock. This makes it way more durable so you don't have to worry about printing it time and time again.
Laminator / Laminating Sheets- Again, for added durability, grab a laminator and laminating sheets so that you can use this again and again!
Scissors (I seriously love these ones)
Dry Erase Pens- Use dry erase pens so that you can wipe your laminated printable clean over and over again for endless use!
Tips and Tricks for Earth Day Bingo
Earth Day bingo, while fun for everyone, can get a little bit old after playing it multiple times. You can keep things interesting with these awesome tips and tricks that we learned from playing bingo over the years!
Don't be afraid to laminate!
Earth Day comes around every year. You know it's coming, and why not be prepared with some fun activities like Earth Day Bingo? If you want to keep your Earth Day bingo nice and reusable, we suggest laminating it!
This is the best way to keep your Earth Day bingo nice and clean regardless of whatever mishaps happen (and they will happen!). You can also print on cardstock is you are unable to laminate.
Make the placeholders interesting
The one thing that makes bingo really interesting is the type of placeholders that you choose to use. Some of our best recommendations include pretzels, gold coins, jelly beans, flat marbles, buttons, or stars!
Talk about it!
One of the best things about Earth Day bingo is that it gives you the opportunity to talk about Earth Day! After each card is drawn, take the time while everyone looks for the matching picture to talk about that item and why it is relevant to Earth Day. You could even call on people and ask for their opinions and thoughts about each item in relation to Earth Day.
Team up
This is a great way to invite some friendly competition to your game. You can play boys vs. girls, in partnerships, or kids vs. adults to see what team can all get bingo first.
Give away prizes!
If you are playing with older kids or adults, a great way to keep the game interesting and increase motivation is to offer a prize at the end! There are tons of prizes you can give away. They don't have to be big or glamorous, they just need to be fun. Prizes could include homemade cookies, any of the place markers mentioned above, a lei, Earth Day temporary tattoos, Globe beach ball, or a "get out of a chore/assignment" pass!
How Do I access my free printables?
Fill in the form above. You will receive an email in your inbox. If you don't see it, check your spam folder! You will then click to confirm your subscription. Once confirmed, you will be taken to Airtable (a different website) where all our free printables will be waiting for you! It is free to sign up for Air Table!
How Do I Print a PDF?
You'll need a program that supports PDFs. Adobe Acrobat is a great option. Open the program, click File, then print. Select your printer and the number of copies you want to print. Be sure you click double-sided if you want it to print on both sides.
Can I resell these?
You may not resell any printable found on our website or in our resource library. You may use them for class parties, at church, at home, or in the classroom. You may get these printed at an office supply store or copy center at your own expense.
Earth Day Bingo Cards Free Printable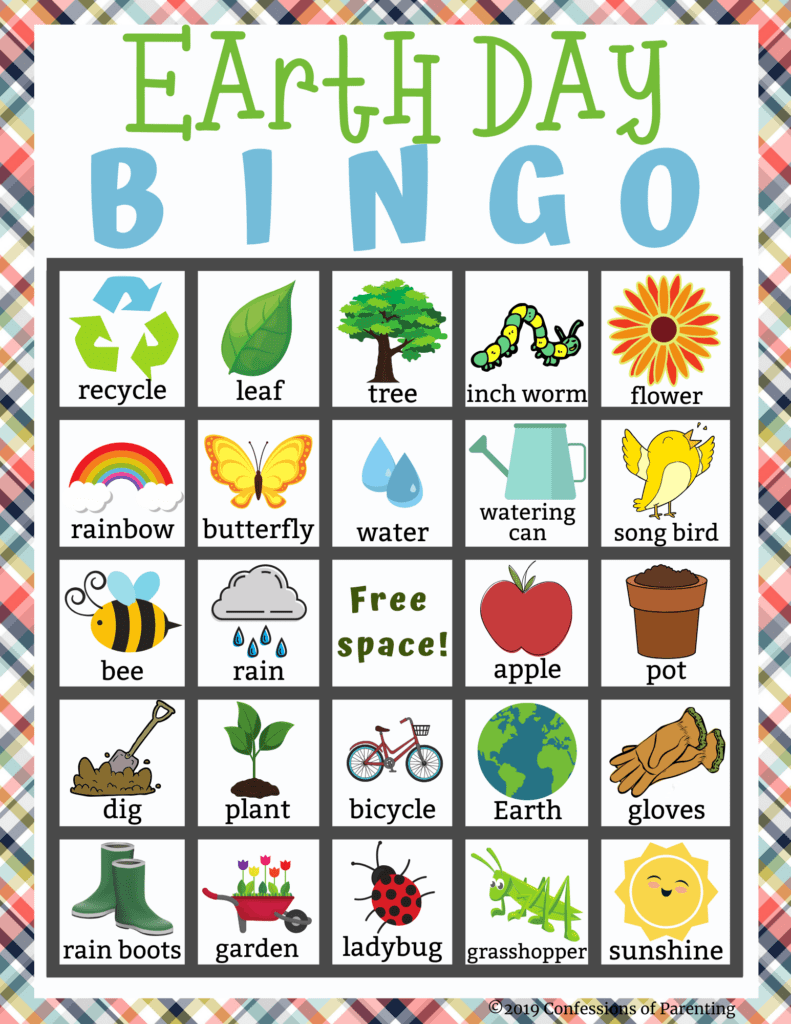 Print our Free Earth Day Bingo Printable here!
I hope that you and your family have a fun Earth Day and are able to celebrate this beautiful world we live in together!
Love Bingo Games? Don't forget to grab these too!